Marie Browning here with a fantastic idea and packaging hints for a back to school gift with Tombow! Don't have a student returning? No worries, You'll find this post very informative for creating a gift package for any creative soul! The Tombow products here are chosen to be especially helpful to a teacher to begin another year inspiring and educating your child.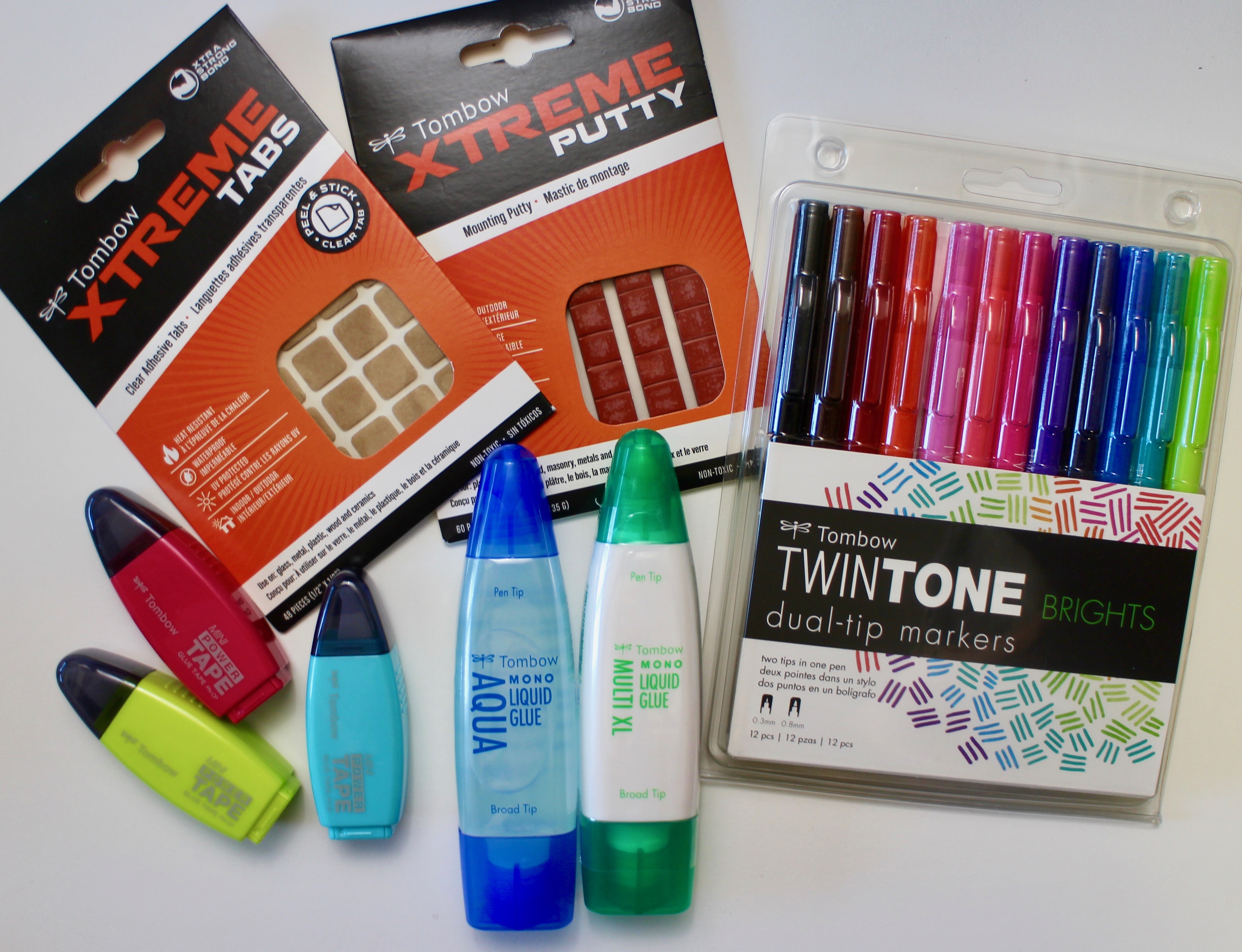 Supplies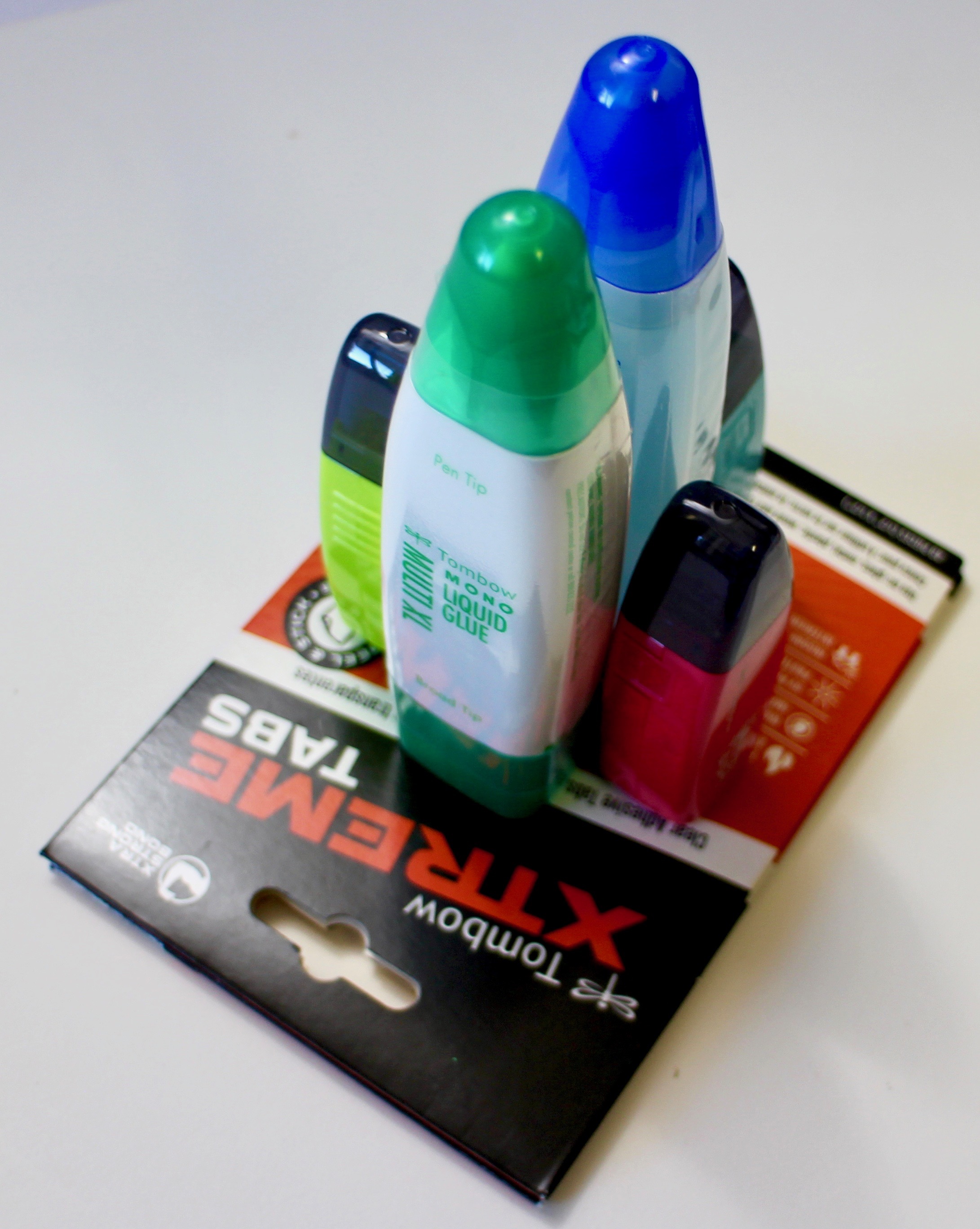 Create the Base
Place the Tombow Xtreme Tabs and Tombow Xtreme Putty packages together on your work space. This will be your base. Arrange on top, the MONO Liquid Glues and the Mini Power Tapes. Use small bits of Xtreme Putty to hold these pieces together. You only need a little bit to hold them securely. They will come apart easily without damaging the products. The putty is also reusable after the gift is taken apart!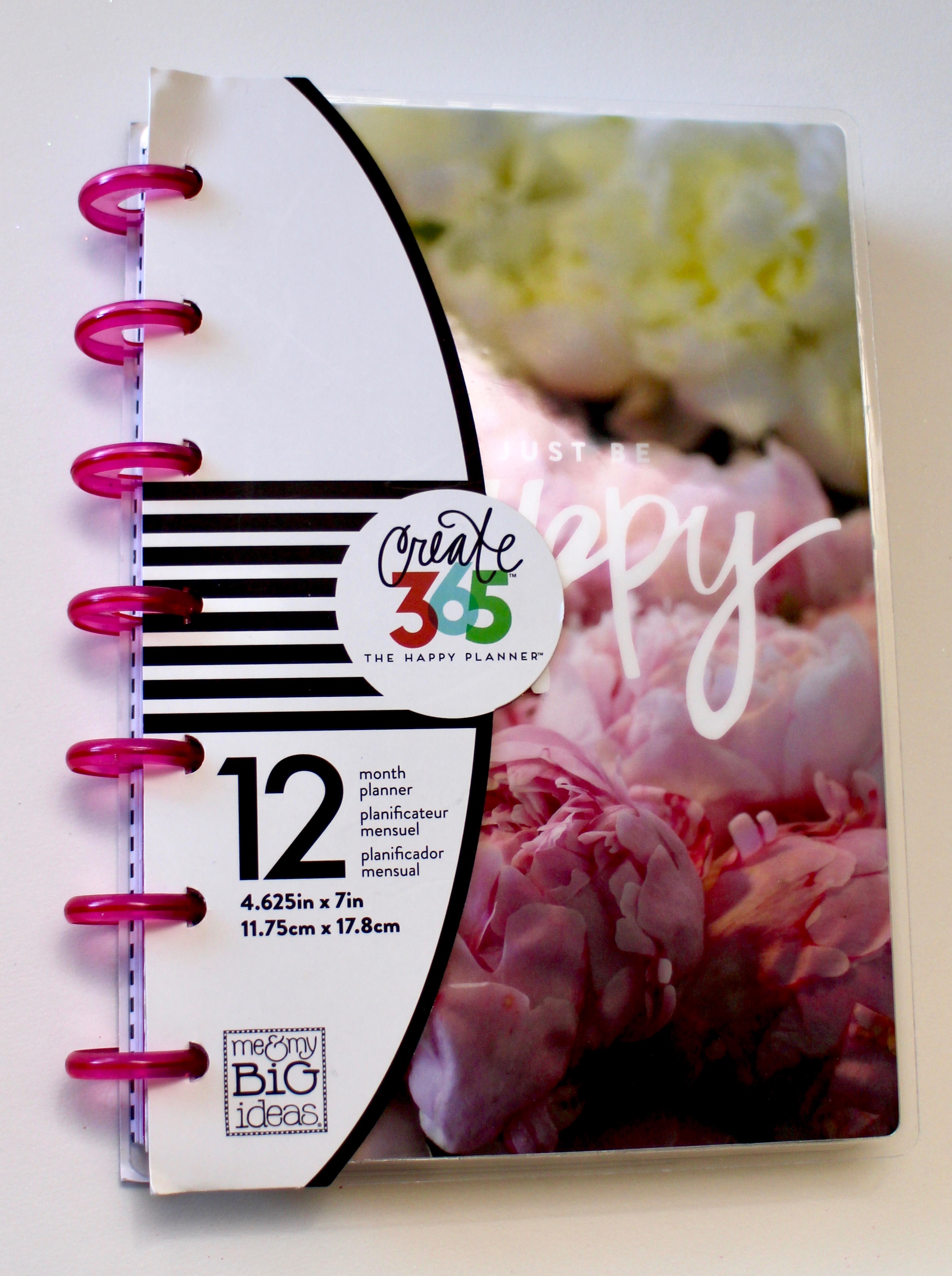 Alternate idea for base
You can also add a planner to your base, like this Happy Planner from me & my BIG ideas. Any teacher would love to have one of these at the beginning of the school year! The planners come in a variety of styles to suit every penchant.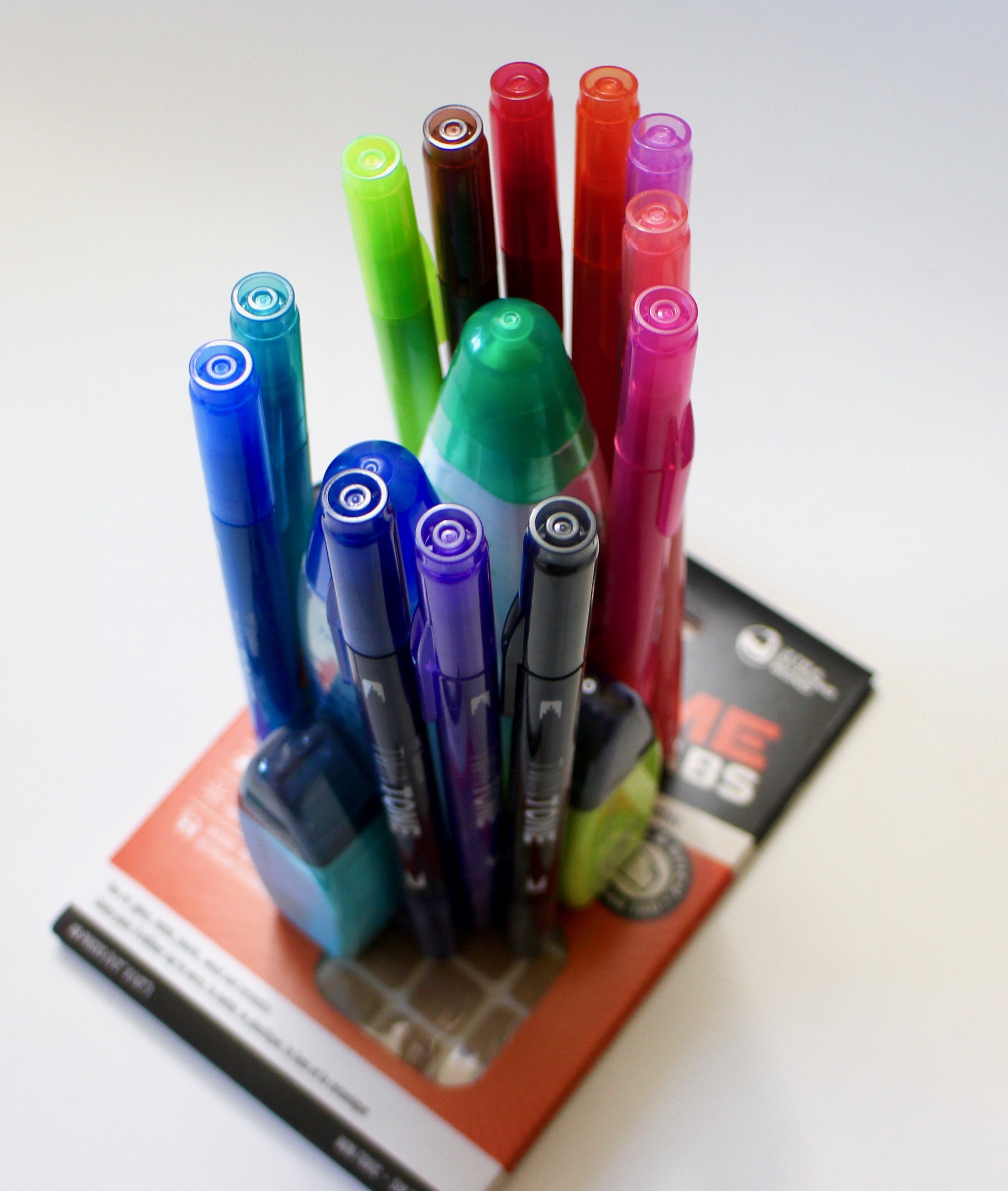 Add Markers
Next add a package of TwinTone Markers. I choose the Bright Set and used tiny bits of Tombow Xtreme Putty to hold them to the glue bottles.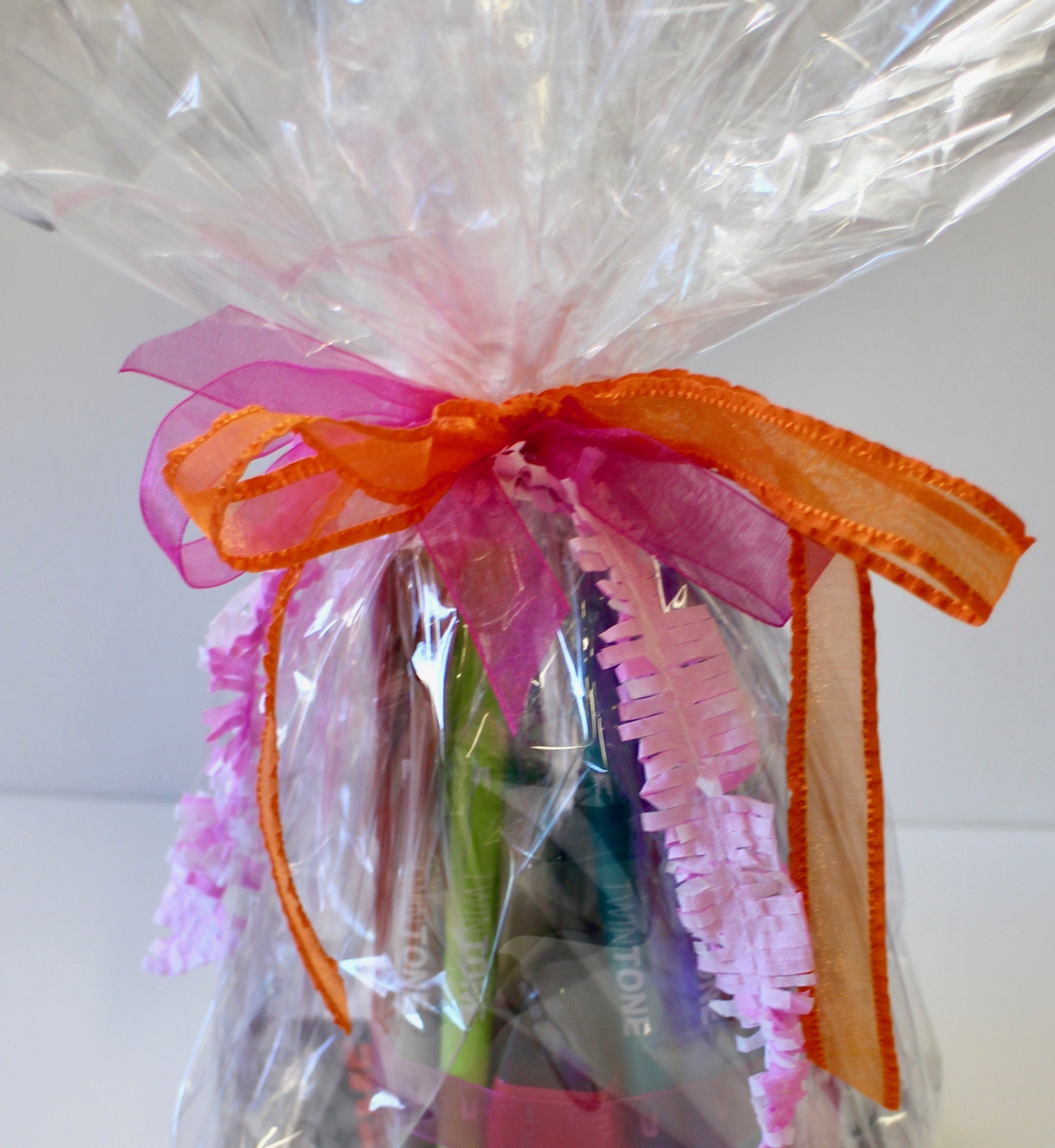 Wrap with Cello and add Bows
I used two, 1 yard lengths of 20″  clear cello for the package. Arrange the cello sheets in a cross shape and place the prepared gift in the middle. Gather up all sides, bringing it all to the top. Secure with a twist tie. Fluff and arrange the top of the cello neatly, trimming if necessary. Tie on one or more brightly colored ribbons as shown.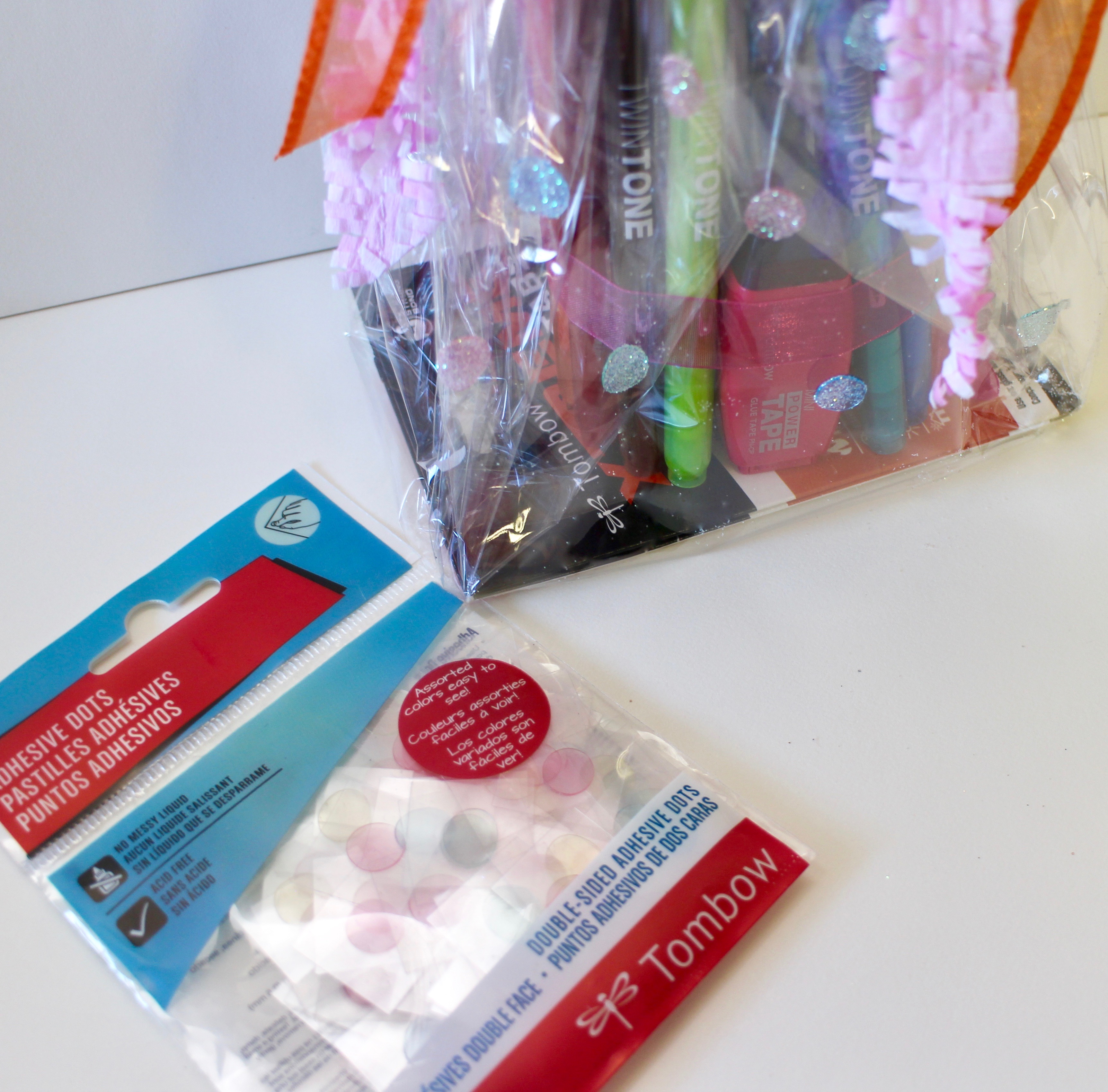 Create Glitter Dots
This is an optional step, but makes the package even more colorful and with added sparkle. With Tombow Adhesive Dots, place the colored dots to the front of the package. With a dry brush, add fine clear glitter to each dot brushing off any excess glitter.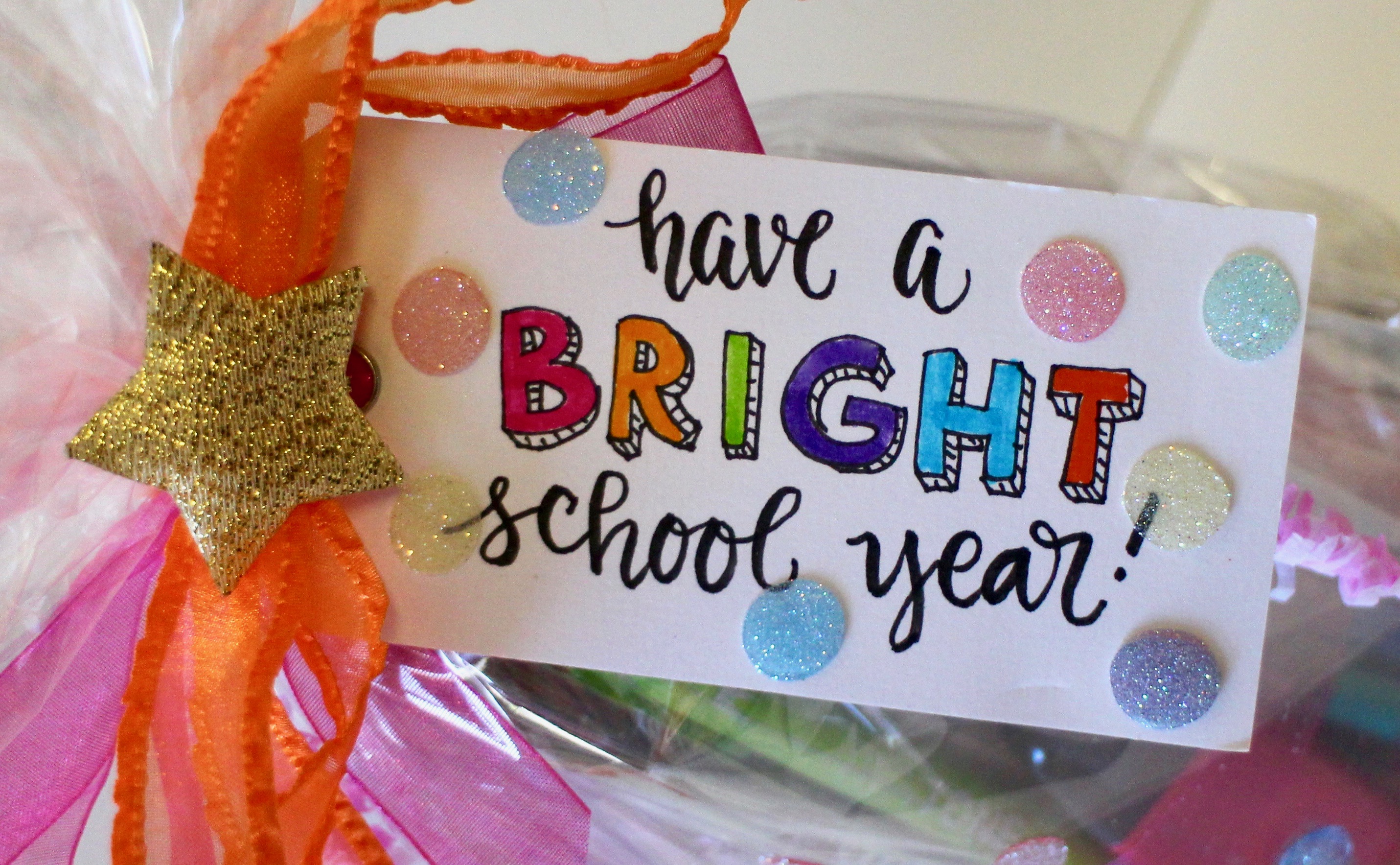 Make a Bright Gift Tag
Create a tag by using the Fudenosuke Pen and MONO Drawing Pens. the 'Bright' lettering coloring was added with the Bright TwinTone Markers. Add the glitter dots as described. Can you see how I made the purple and orange glitter dots by layering the Adhesive Dots?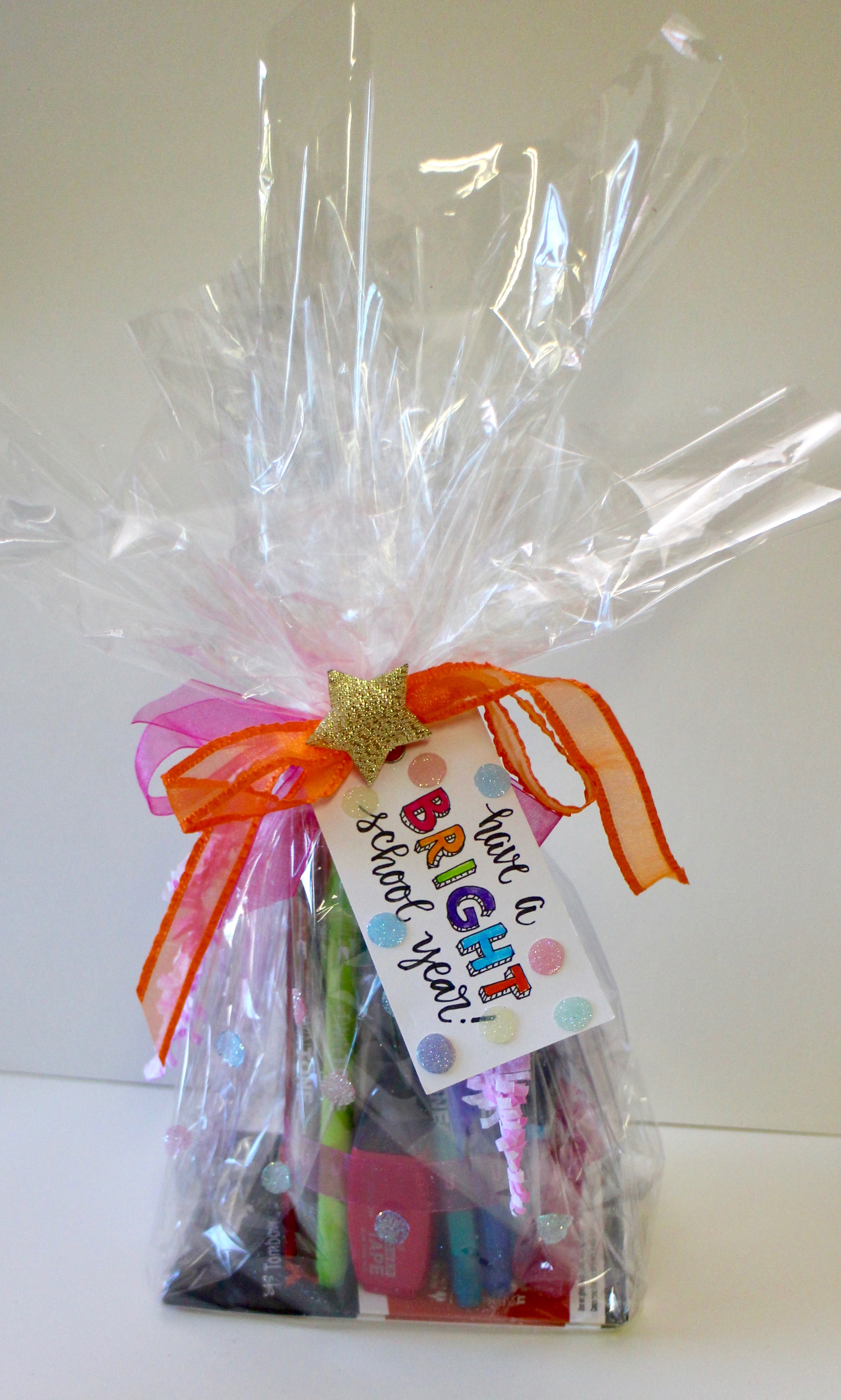 The Finished Gift
Here is the finished presentation. What a wonderful gift to welcome a new teacher!