Hello guys, Lhey here from Mommy Lhey Designs. I am so excited to share with all of you today a very quick and easy project that you can do at home. I love creating fun projects for my traveler's notebook and today, I would like to share with you how I created my notebook cover from start to finish using Tombow and Paper House Productions products.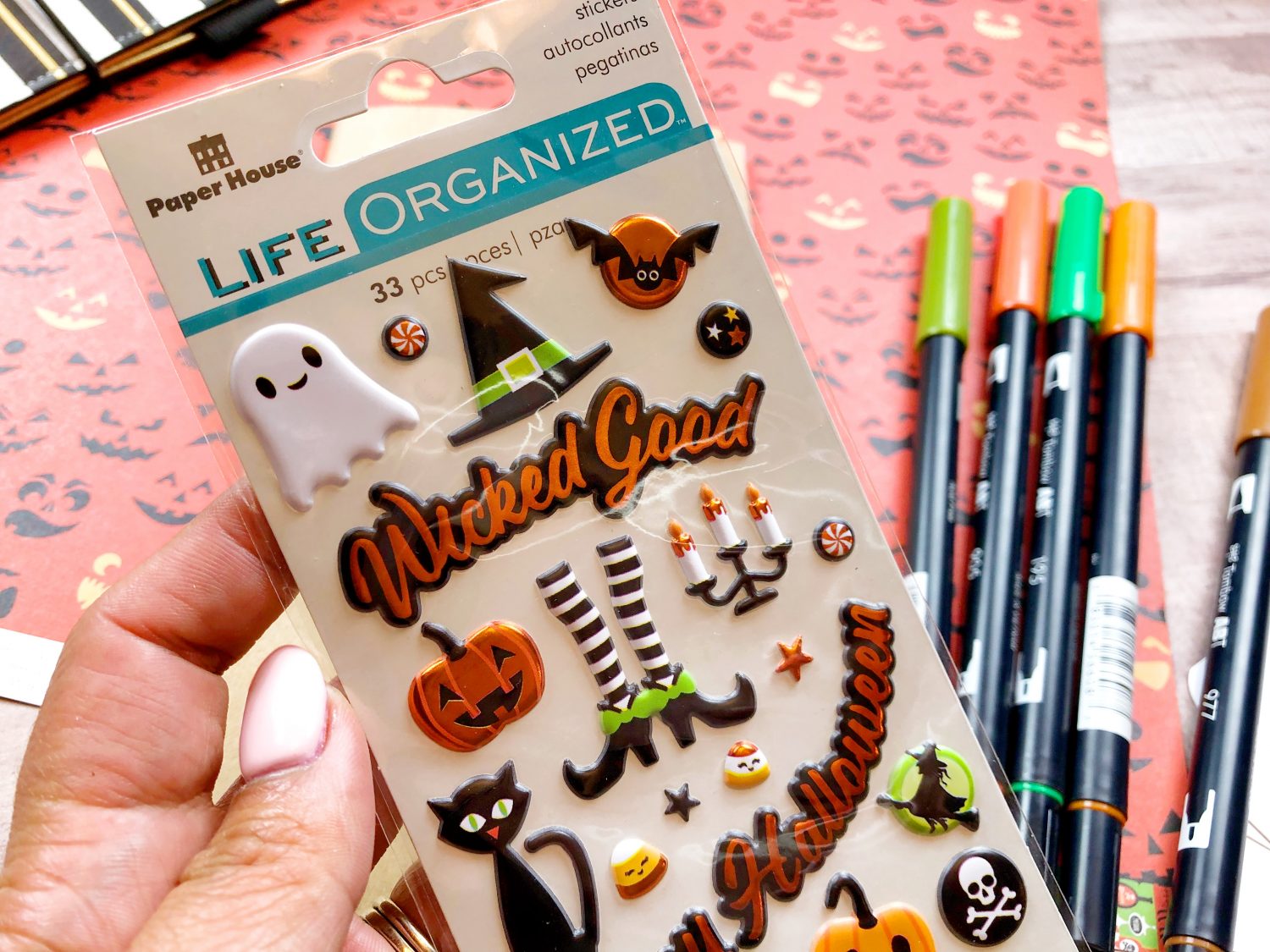 Since it's October and Halloween is just around the corner, I thought I'd design a cover with a fun, spooky-cute theme going on. I chose these Halloween puffy stickers from Paper House and picked the same coordinating colors of Tombow Dual Brush Pens that will work well with the stickers.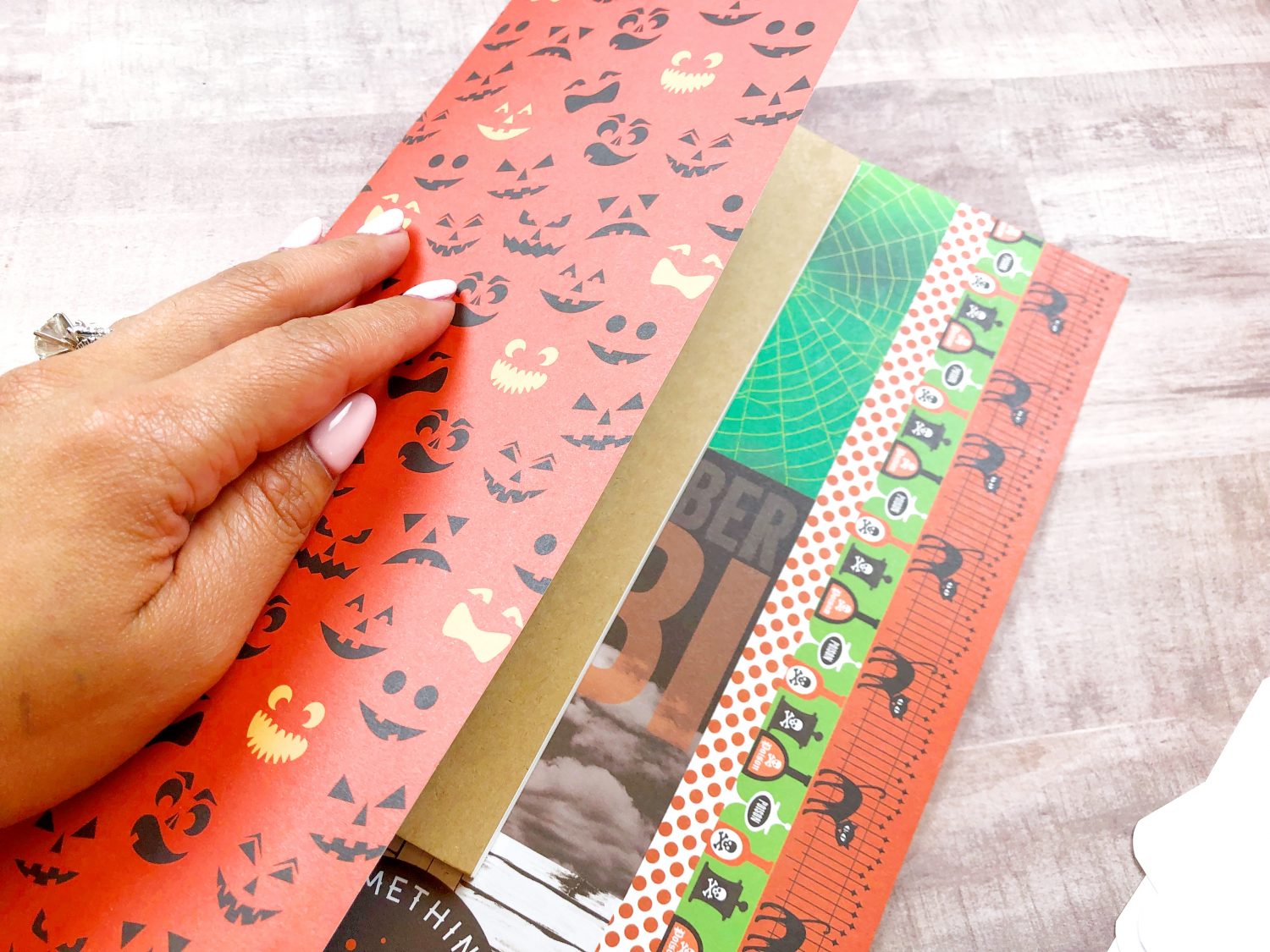 Step 1:
Fold the spooky faces of a 12X12 Wicked Good patterned paper from Paper House in half.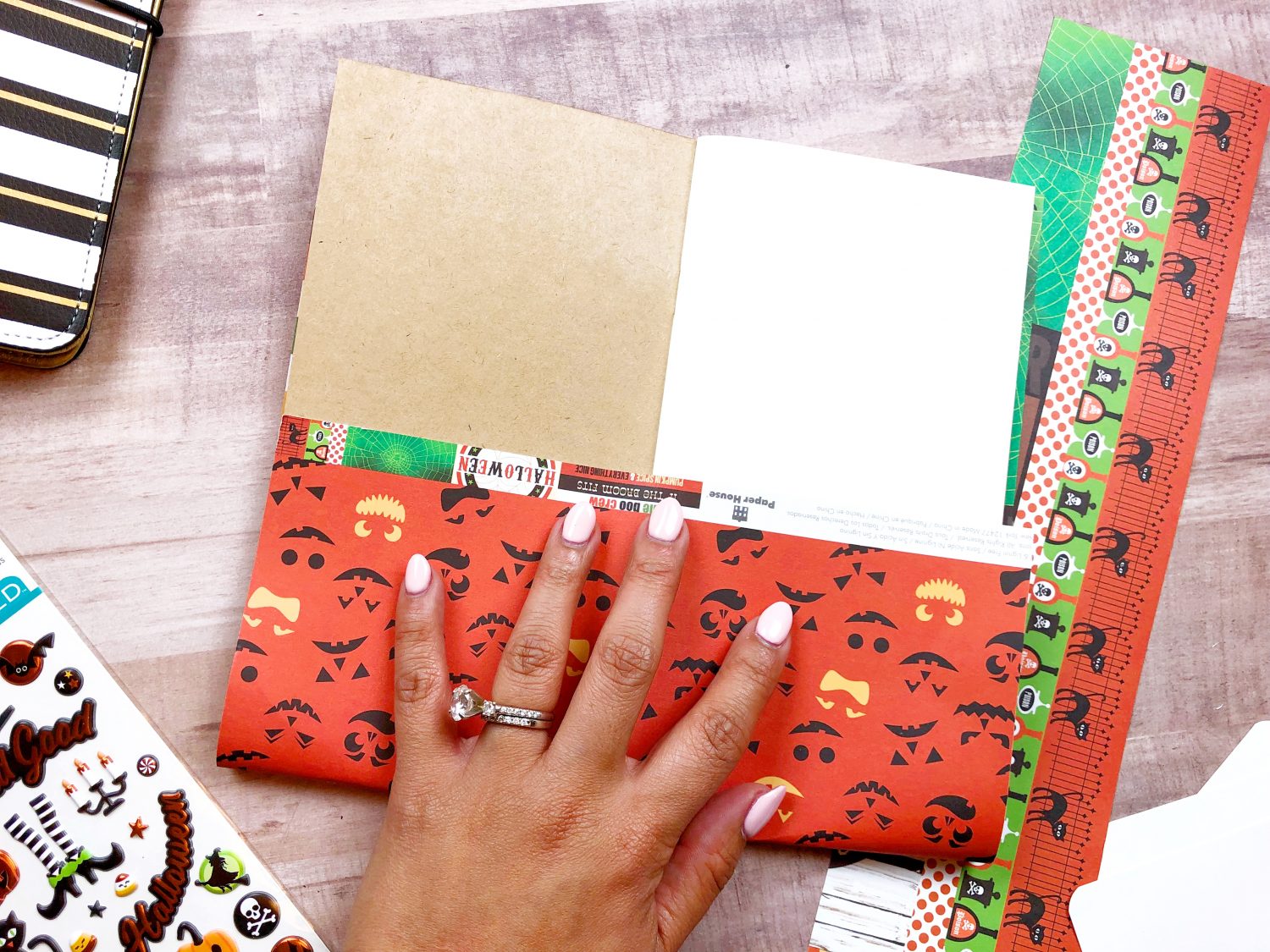 Step 2:
The cut the paper to size to fit your notebook. I intentionally left some extra paper (lengthwise) at the bottom. I needed those extras to create my pocket for pictures, stickers, or any memorabilia that I want to keep handy on my traveler's notebook.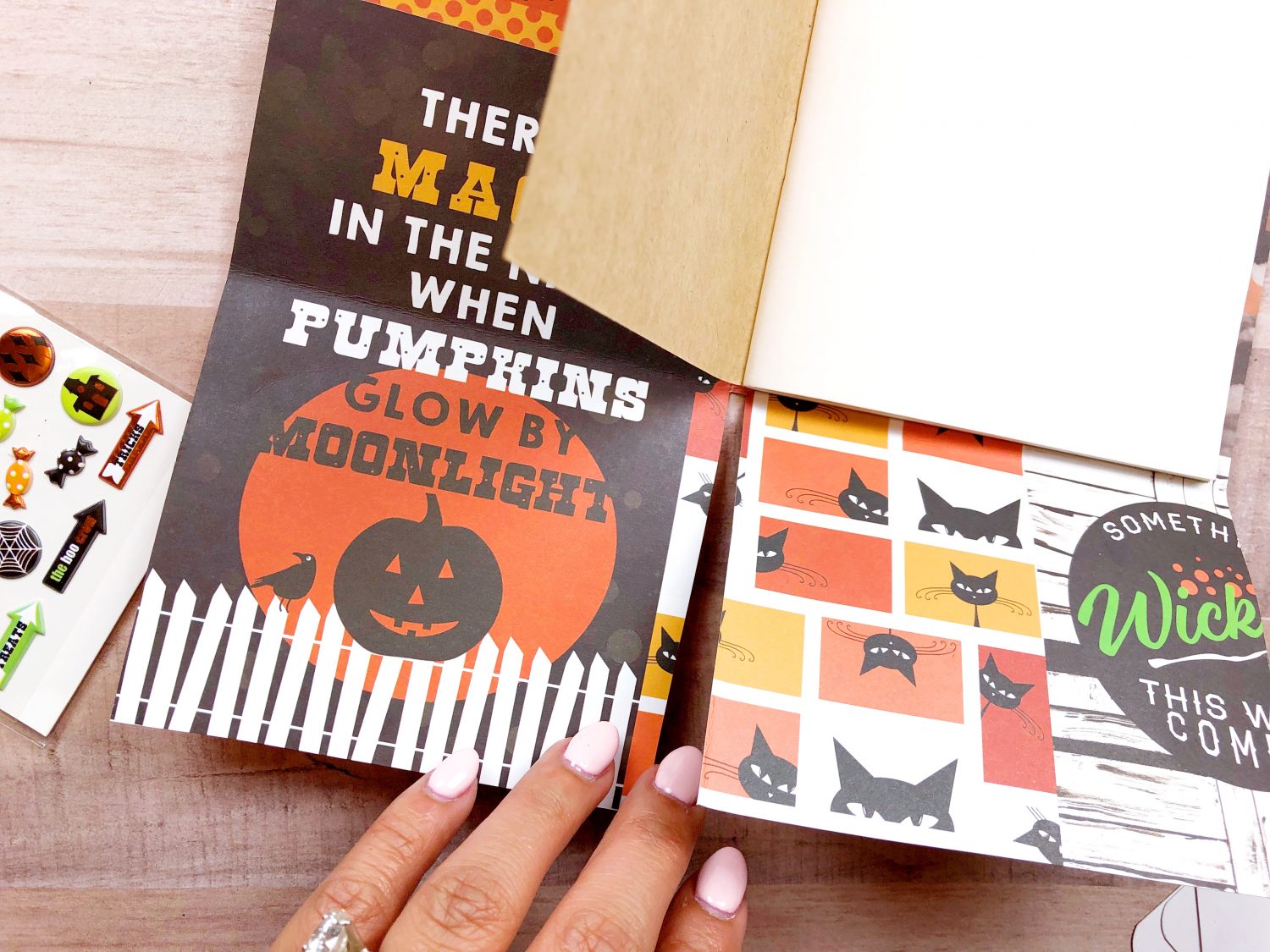 Step 3:
Cut down the middle. The size will depend on how thick your notebook is or how wide you'd like your pocket to be.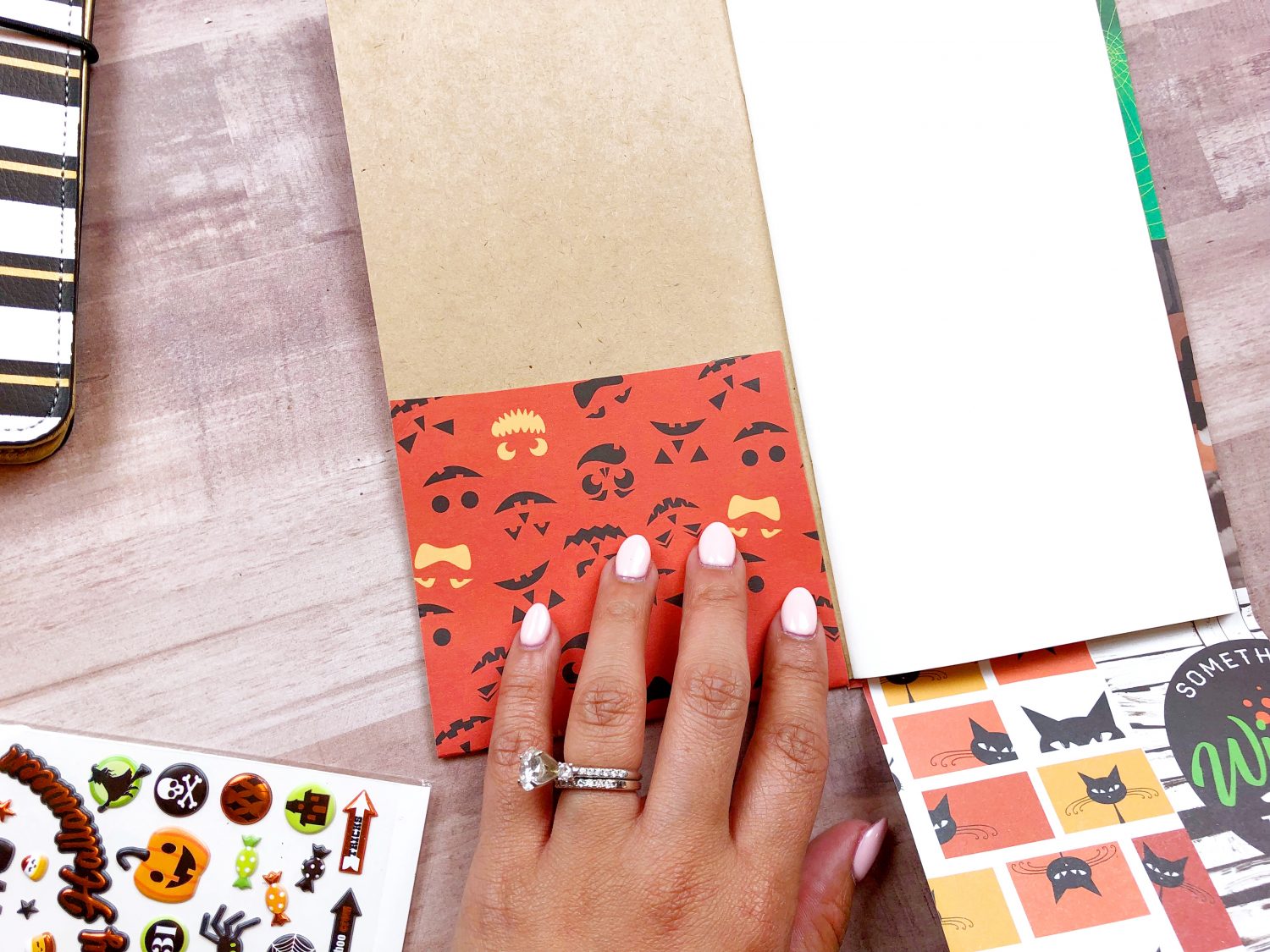 Step 4:
Crease the paper and fold.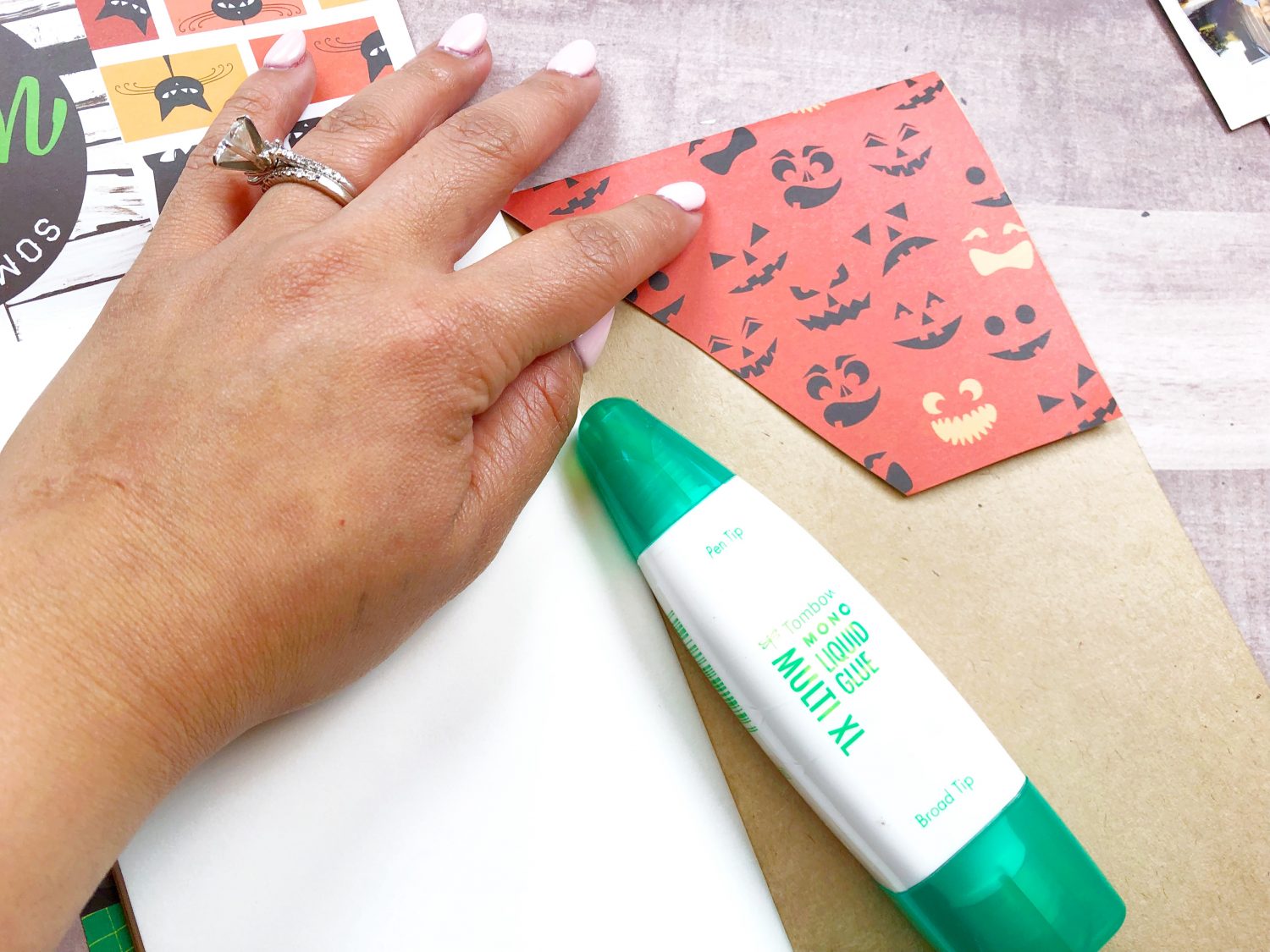 Step 5:
Next, cut diagonally. I used my favorite Tombow 
MONO Multi XL Liquid Glue
 to adhere the paper to my notebook. Be mindful of where you place your glue and how much you want to put on. You also don't want it too close to the middle because you will need  space for your pictures.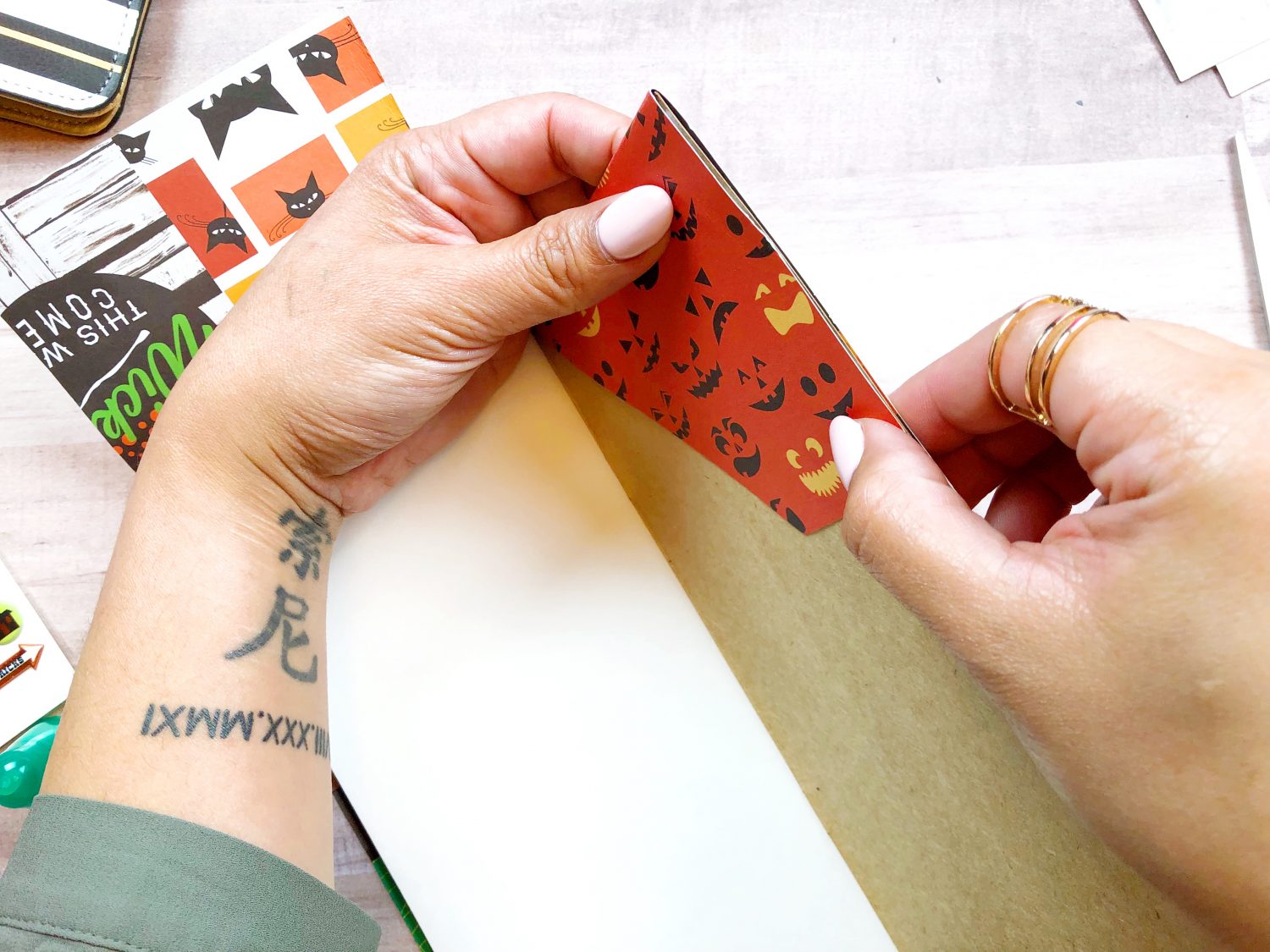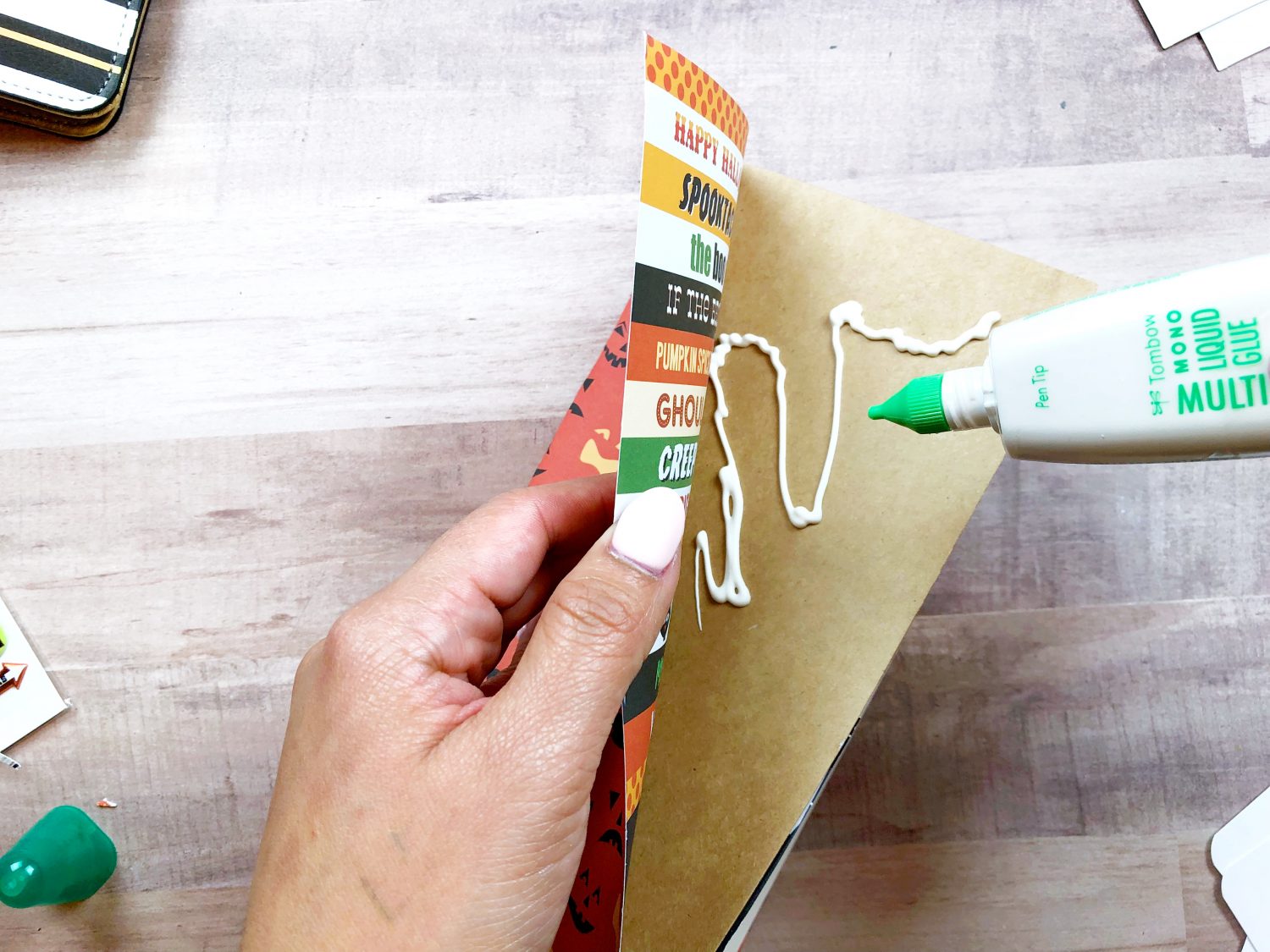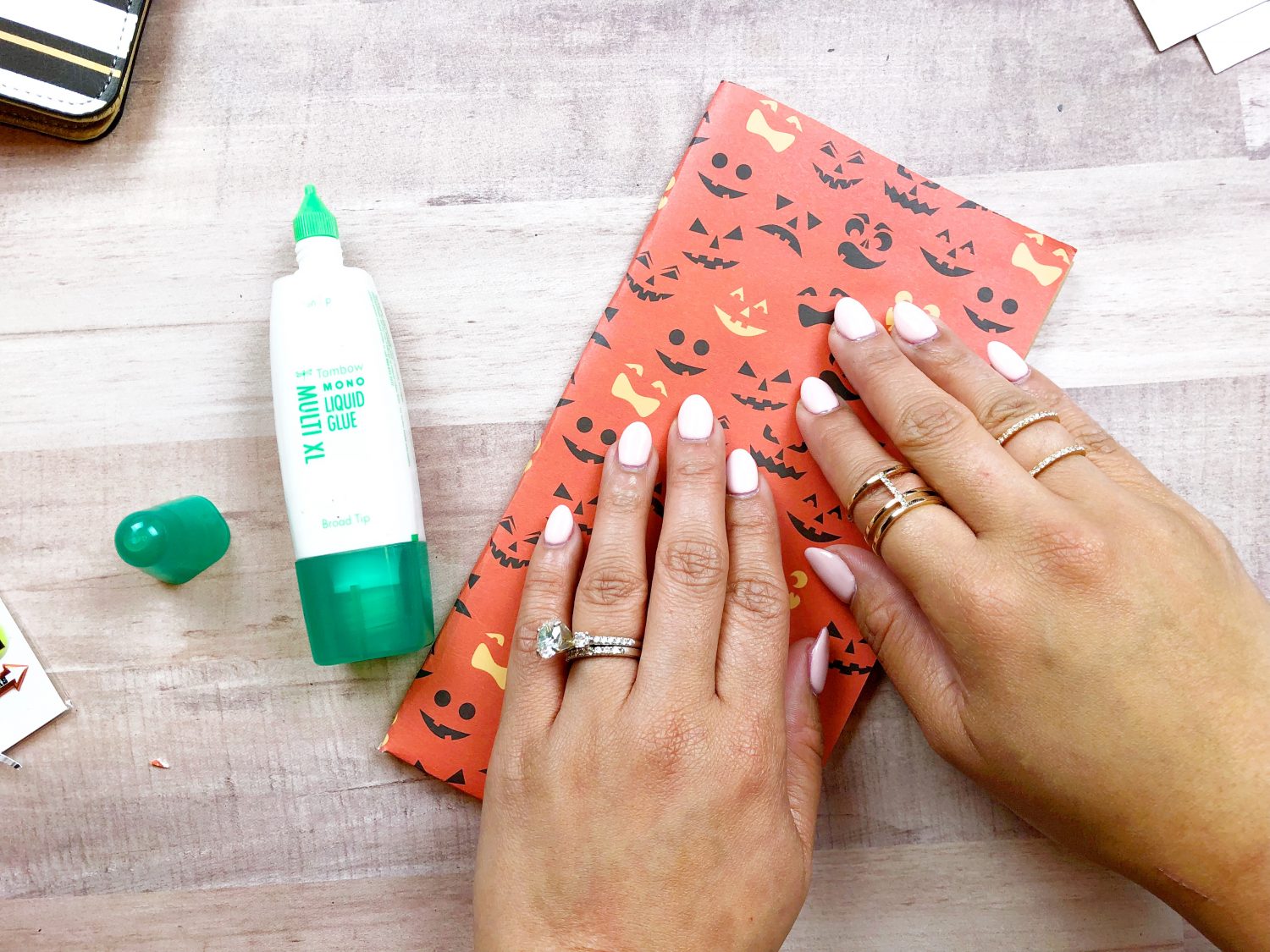 Step 6:
After making sure my pockets are perfect and to my liking, I glued my front cover as well.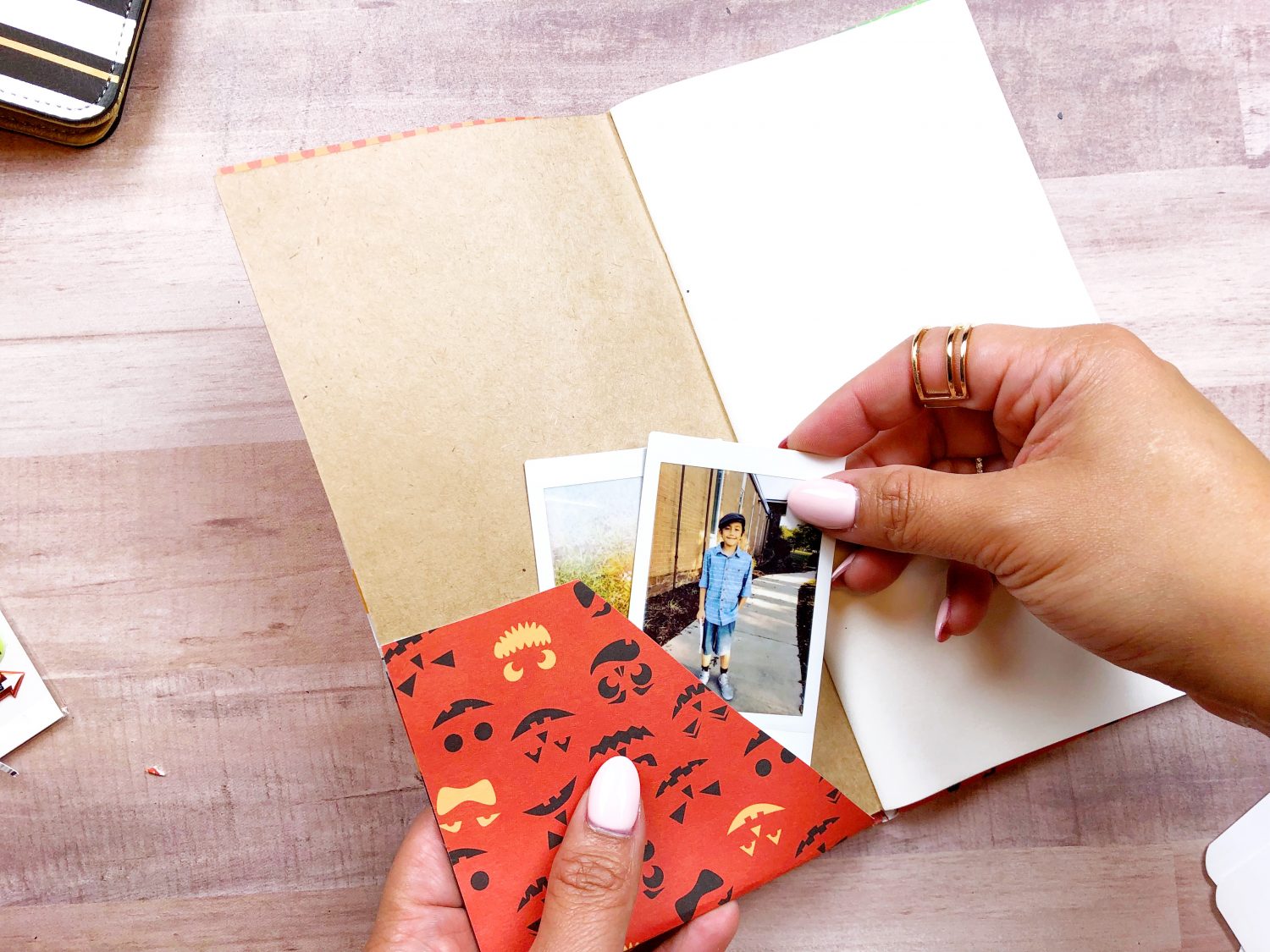 Pockets are done, and spooky cover is finished!!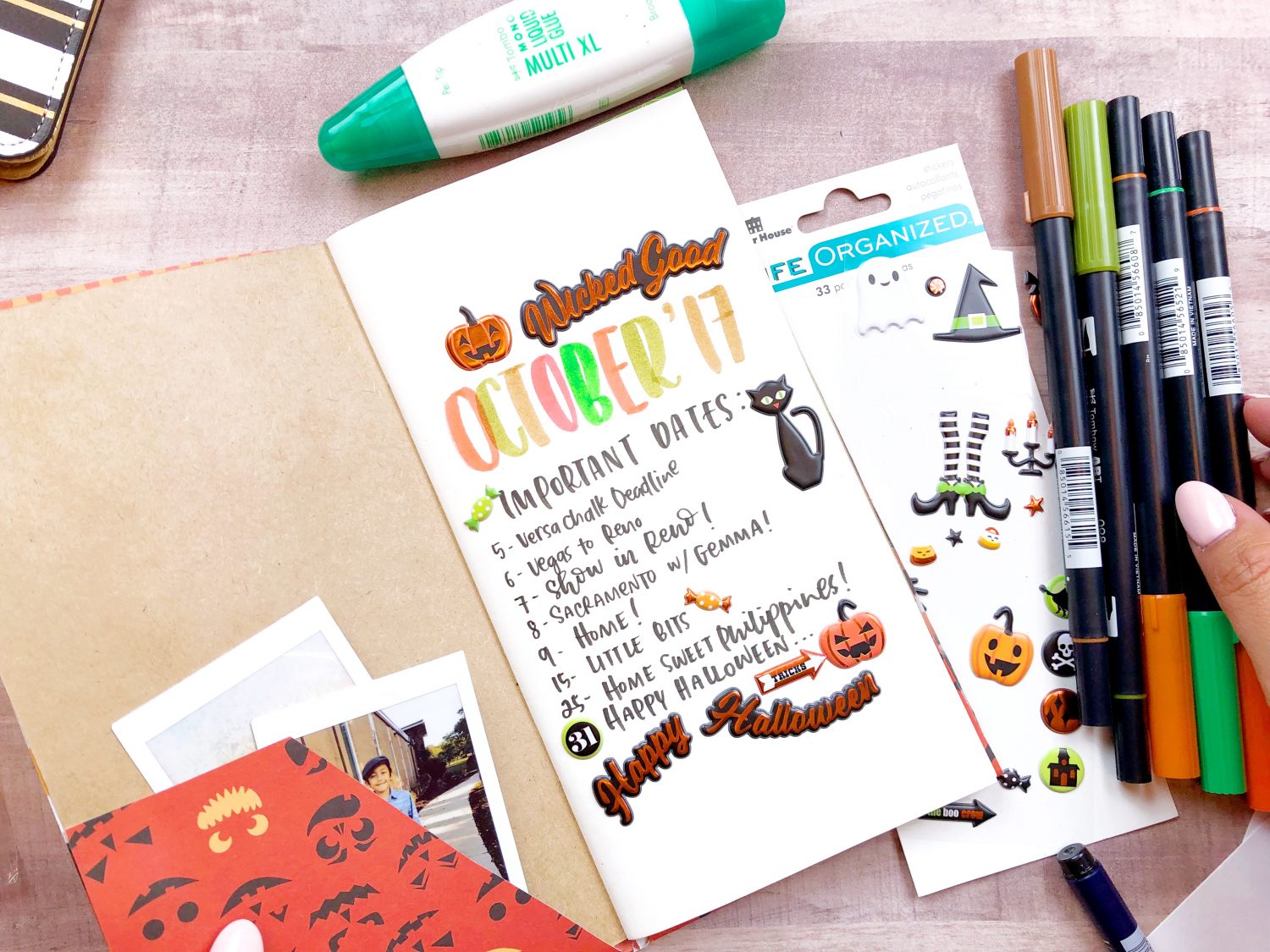 How quick and easy was that? I hope you enjoyed this mini tutorial. Hope you'll try this at home as well! Have a safe and fun Halloween guys!