Welcome Fall! Here is an Autumn Card created with Tombow Adhesives and Paper House Productions. I'm using the Autumn Woods Collection from Paper House because it's so stinkin' cute! Follow the simple directions using Tombow adhesives for easy and fast construction; and, you can always count on Tombow for the best quality and value!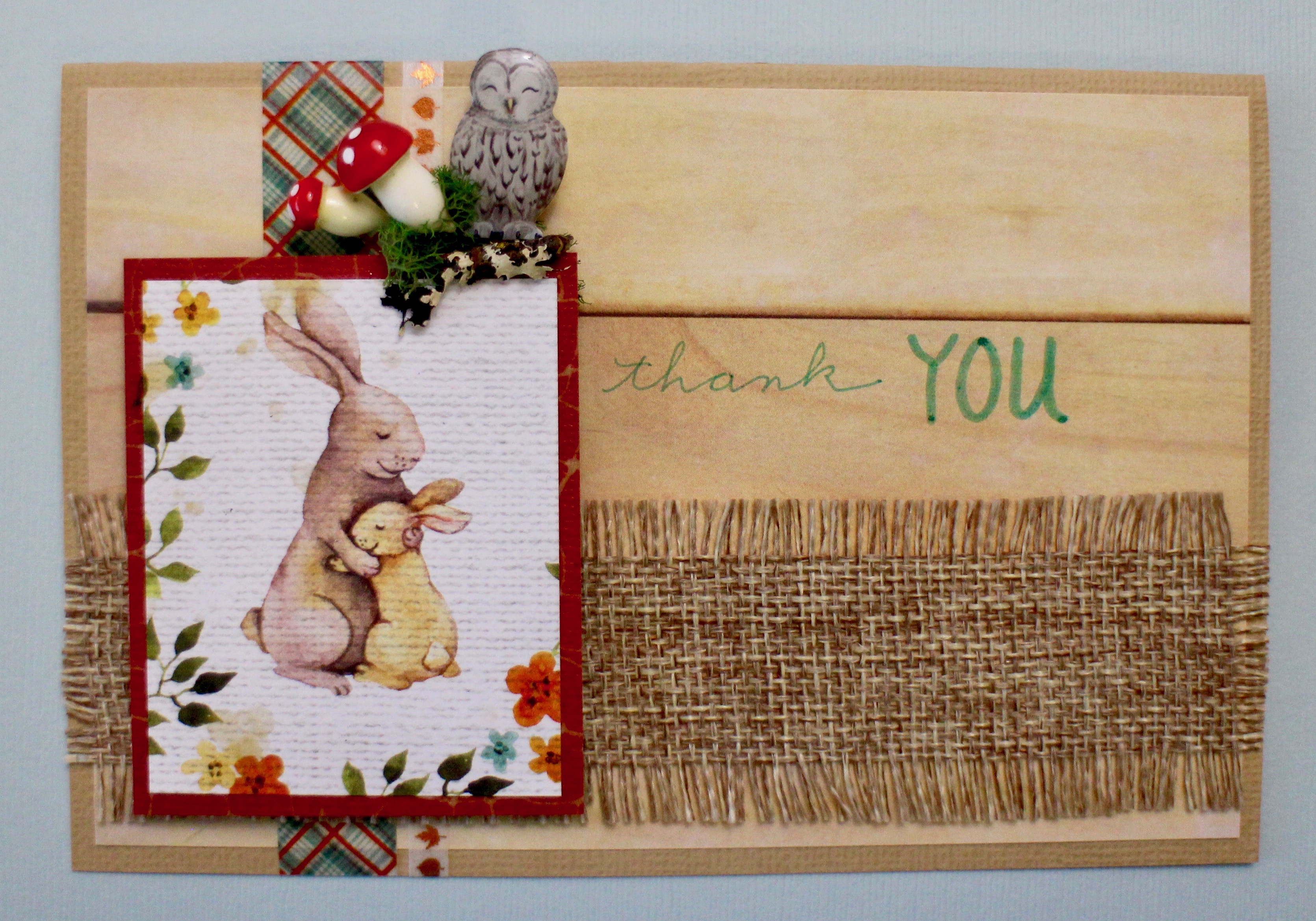 1. Construct the Panels for the Autumn Card
Using the MONO Dot Adhesive, add the 5 3/4″ x 3 3/4″ wood paper panel to the 6″ x 4″ card blank. Add the Autumn Woods Washi Tape over the panel. For the focal point, cut one of the motifs from the Woodland Friends Scrapbook paper, trimming to 2 1/2″ x 2″. Adhere to a 2 3/4″ x 2 1/4″ dark maroon panel. Also, use the MONO Dot Adhesive to add a 6″ piece of burlap ribbon to the bottom of the card.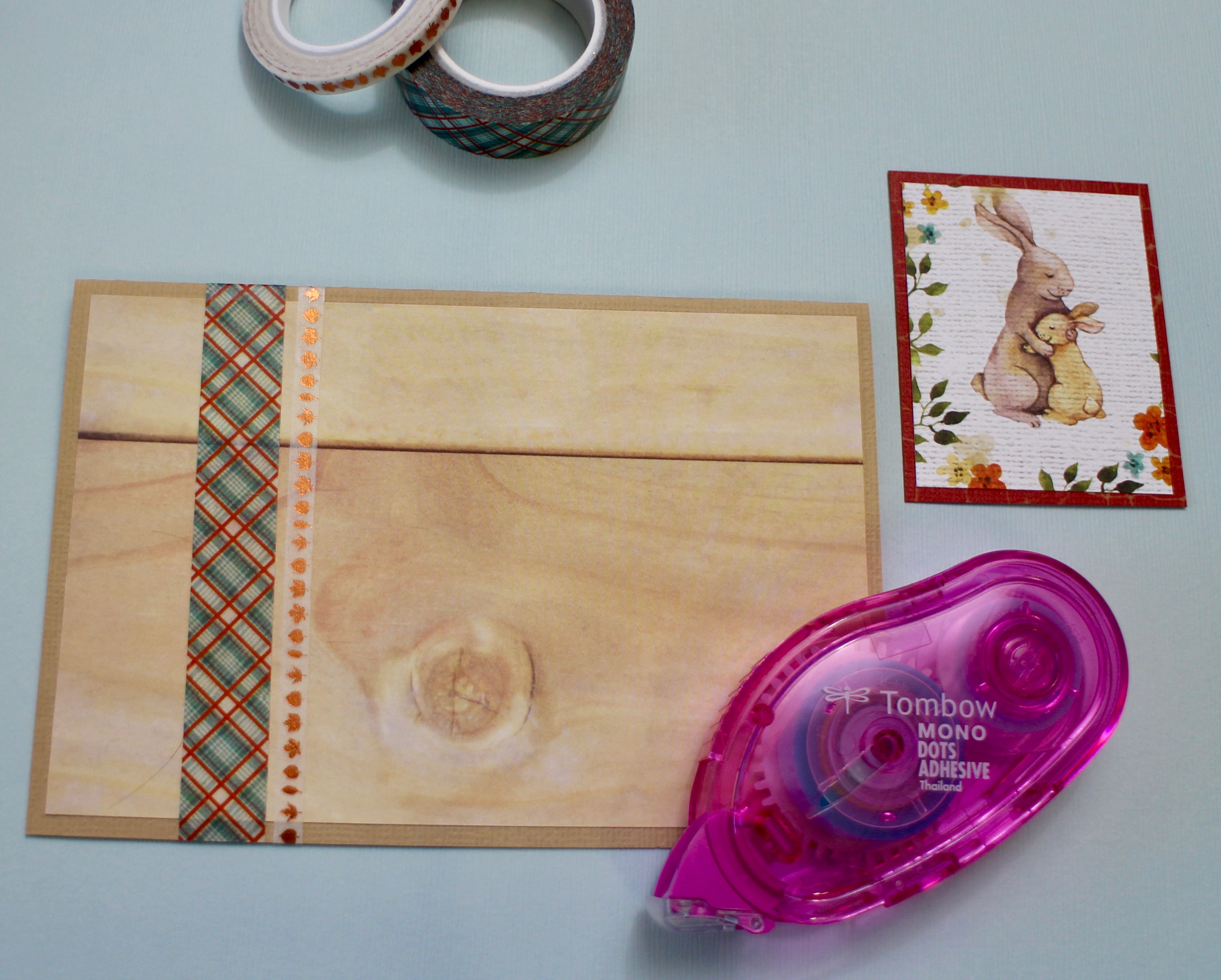 2. Embellish Panel
Attach one of the Autumn Woods Epoxy Clips to the  top of the focal point panel. Using the MONO Multi XL Liquid Glue, add the mini mushrooms and preserved moss. When adhesive is dry, add the panel to the front of the card using Foam Tabs for dimension.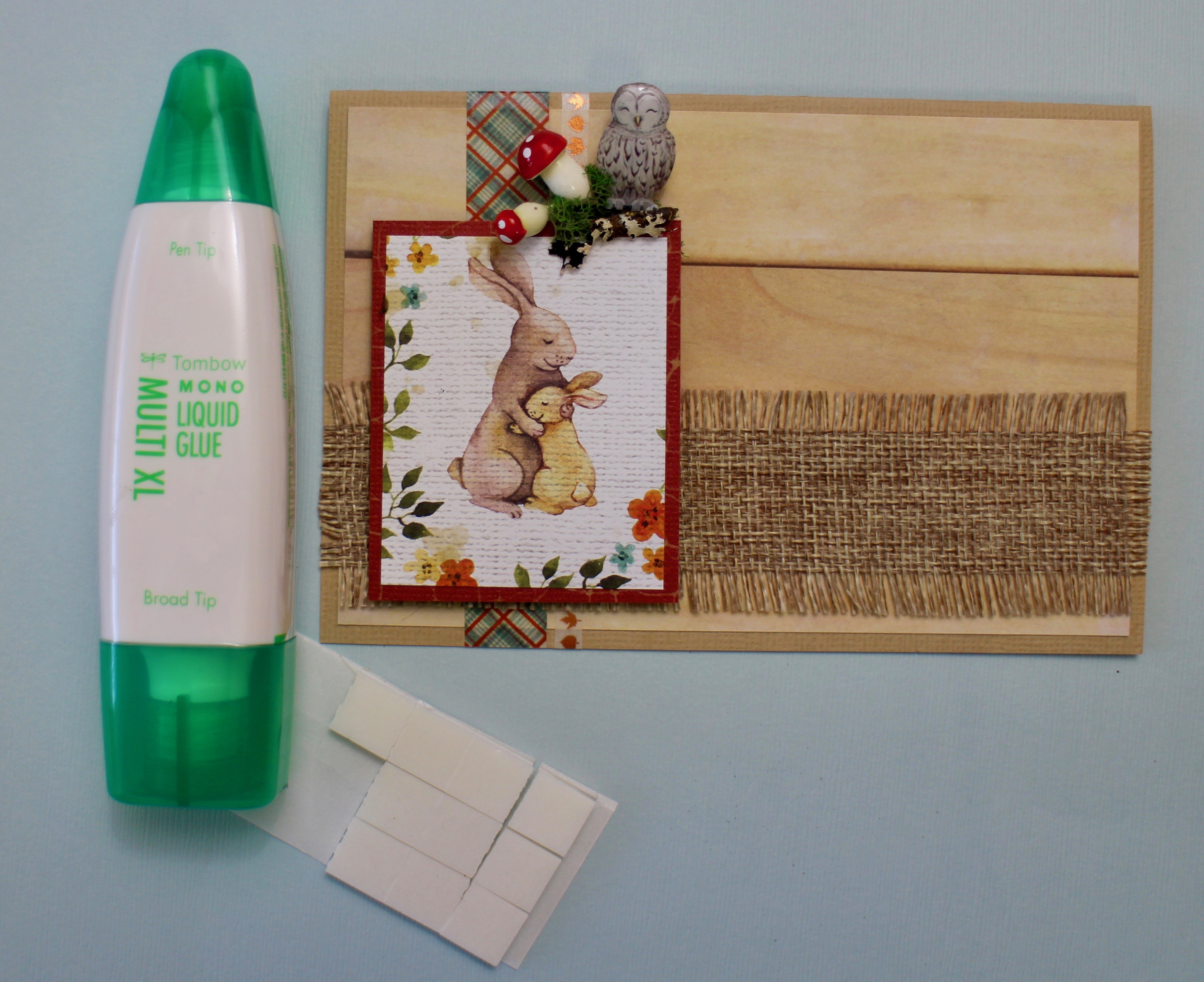 3. Add your sentiment
Using both tips of the TwinTone Dual Tip Marker (I used green), write your sentiment onto the card front. Your card is finished! Keep going for some more ideas!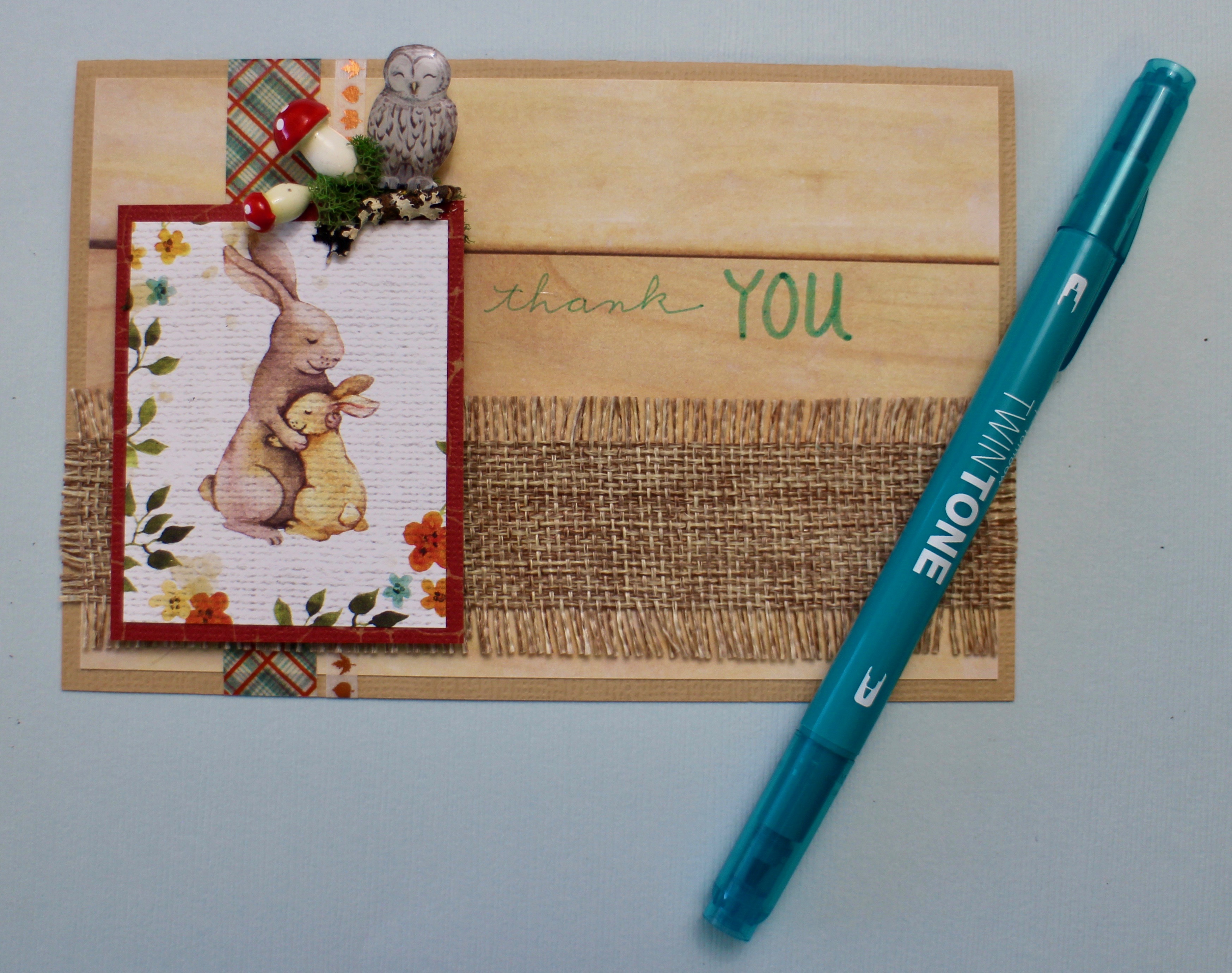 Inside Pockets
The Autumn Woods Collection from Paper House also includes these useful pockets. Perfect for placing inside the card for gifts of money, lottery tickets or an experience with sports or theater tickets.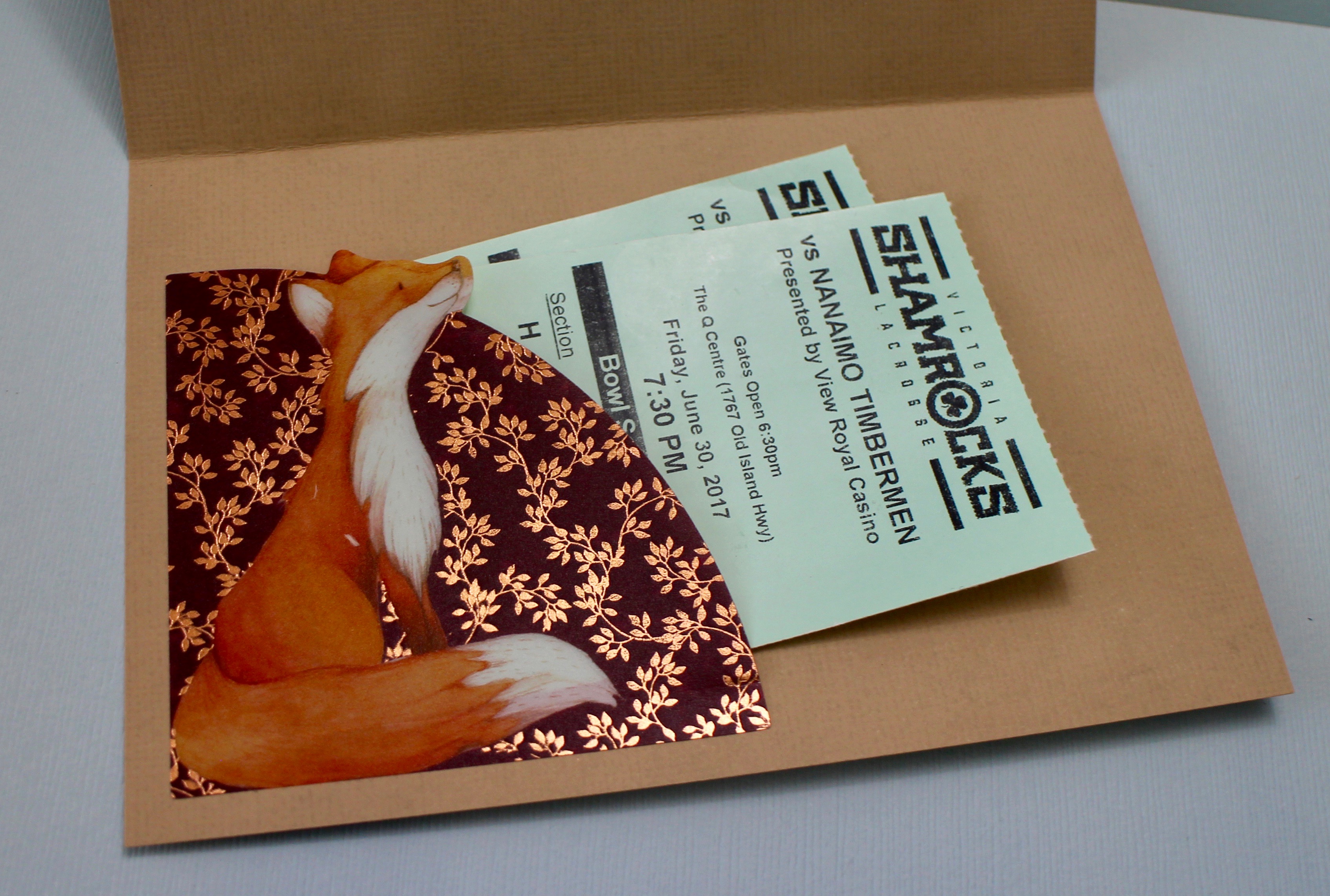 Envelopes
When making your DIY cards, don't forget about a matching envelope! Using the same materials and adhesives you can quickly put together envelopes for a matching set.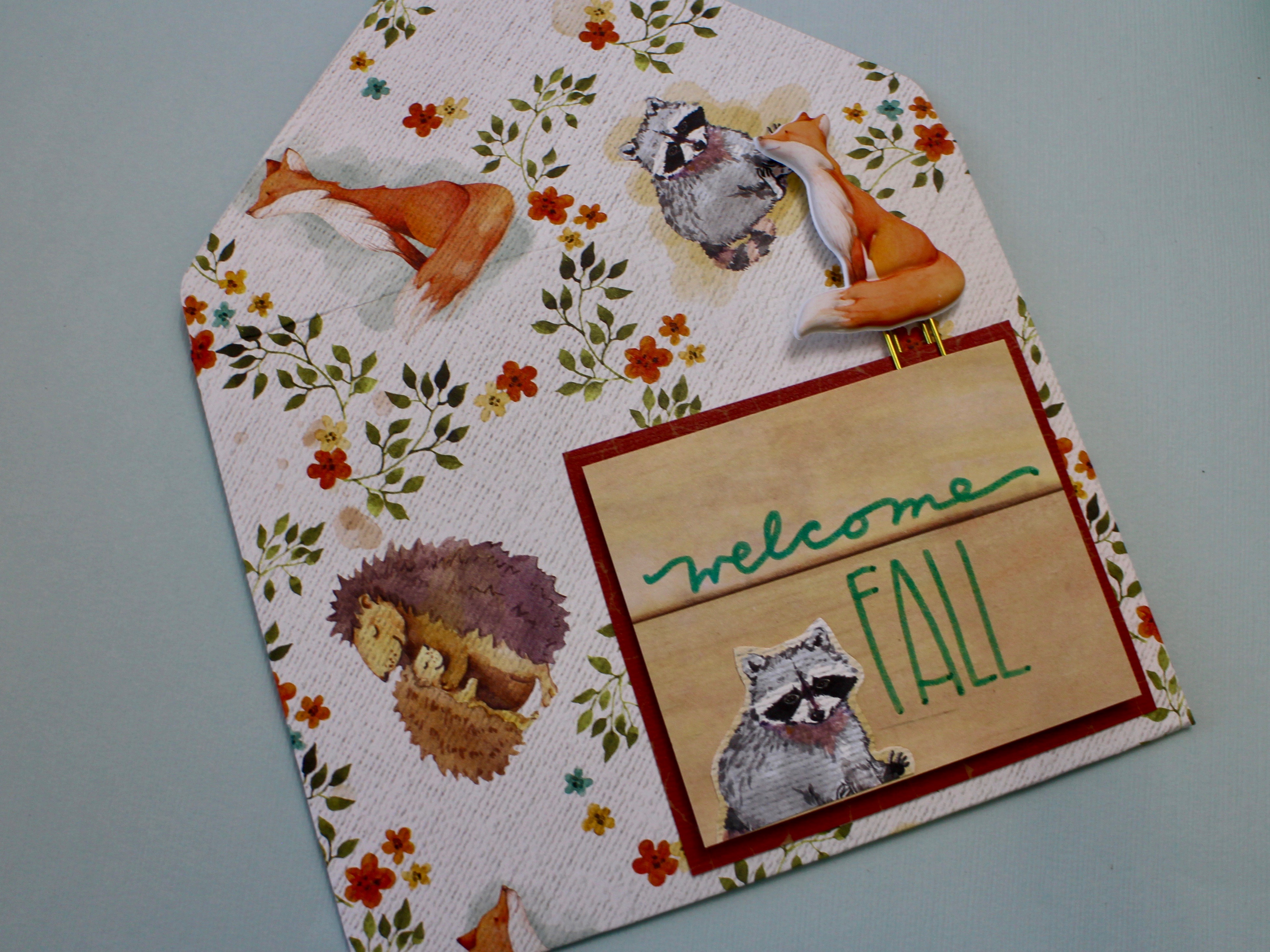 Thanks Paper House for your beautiful Autumn Woods Collection! Hope everyone has a wonderful and warm Fall season!