Happy December Tombow Fans! I'm Jennie and I am paper crafter! Today, I will tell you all about my favorite adhesives for papercrafting! If you want to learn more about adhesives, check out my Adhesives 101 post.
For today's post, I'm sharing a cardmaking project. But paper crafting is a really broad term. It includes scrapbooking, cardmaking, altered projects, quilling, decoupage, origami and many more!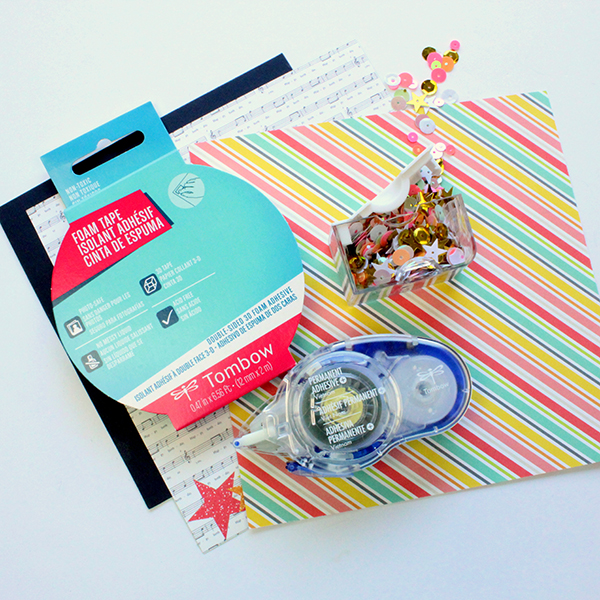 Currently, my favorite adhesive is the Tombow MONO Adhesive+. It's super strong and transparent – perfect for scrapbooking and cardmaking. Also photo safe and acid free, which means you can use it for photo mounting.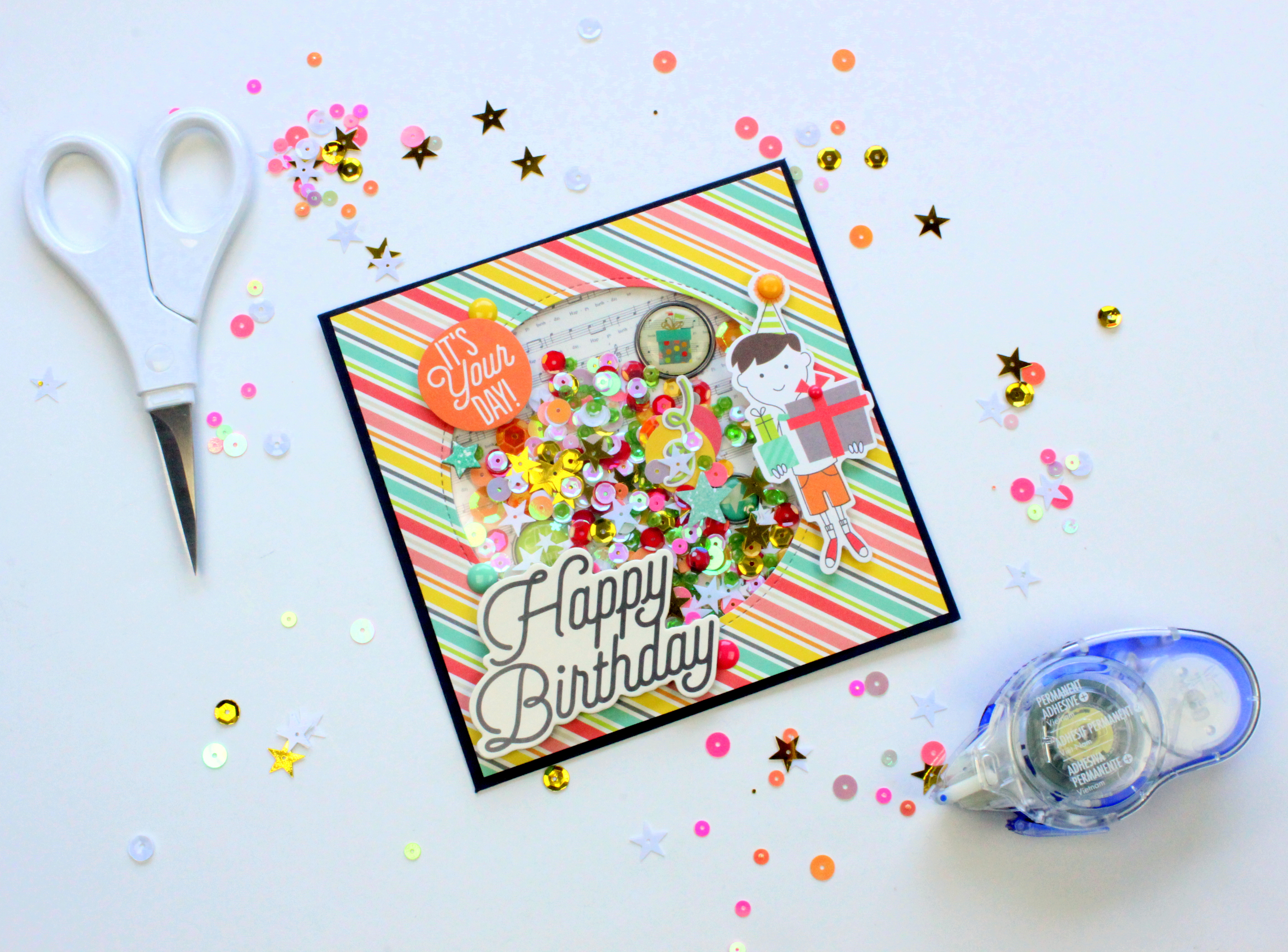 One of my absolute favorite adhesives for papercrafting is the Tombow Xtreme Permanent Adhesive. It's 5 times stronger than any other adhesive runner. You can glue paper to wood, plastic, canvas and other difficult materials. In this card, I used it to glue the paper on top of this plastic sleeve I used for the shaker pocket.
For scrapbooking and cardmaking, I love the Tombow Foam Tape and Tombow Foam Tabs. Nothing makes a project more fun than dimension. This adhesive is crush proof. Dimension also makes a project look more detailed and complicated even though you used the same steps. To glue heavier embellishments, like buttons and rhinestones Tombow Adhesive Dots are a great option.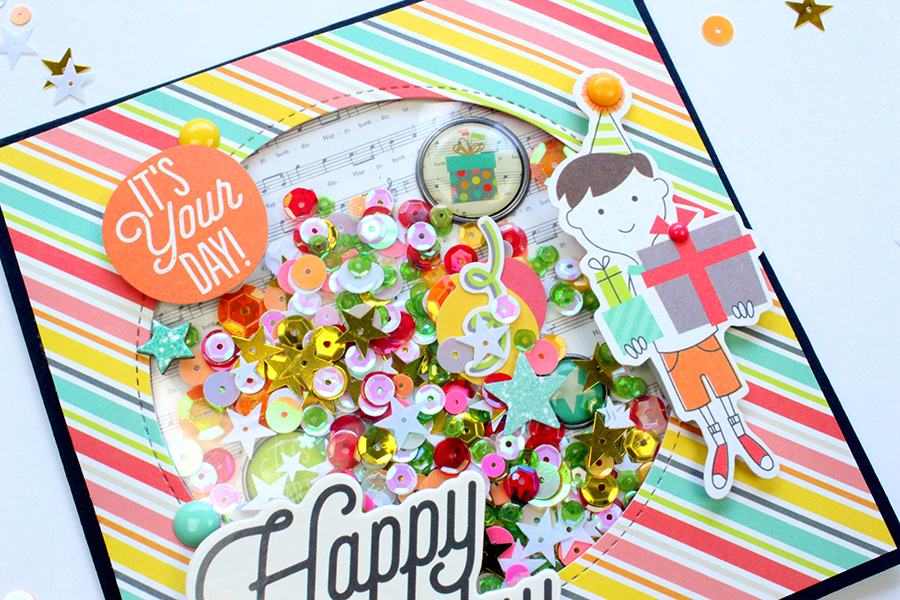 Every good paper crafter has liquid glues. Maybe they prefer the Tombow MONO Multi XL Liquid Glue. This one is strong, great for heavy embellishments. When you let it dry it's removable. So you can make your own sticky notes. Another liquid option is the Tombow MONO Aqua Liquid Glue. Like the MONO Multi it has two tips: a fine and a broad. The broad tip is perfect because that way you don't need a brush. Since the MONO Aqua is transparent it can be used for quilling and decoupage.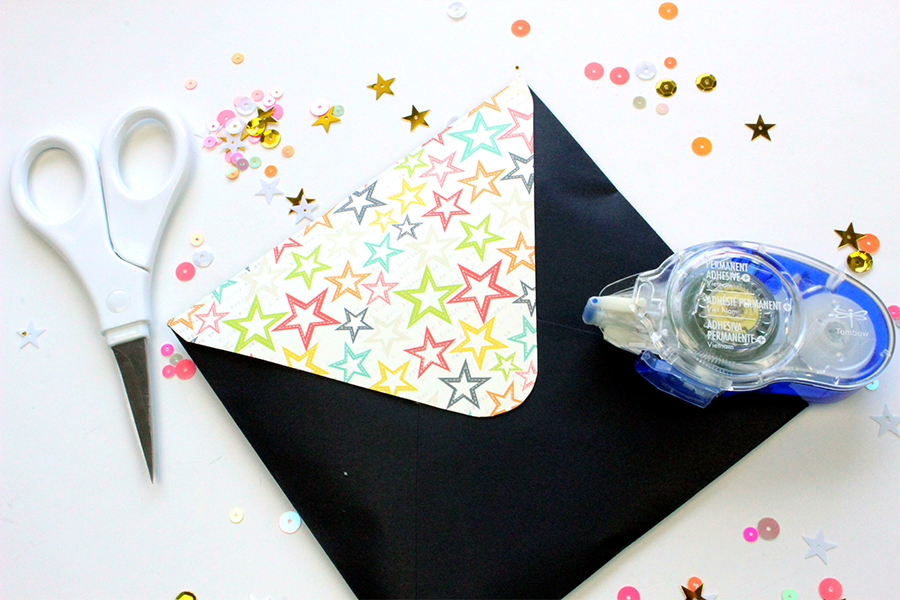 The adhesive you choose will depend on what kind of craft they do. If you want to learn more about adhesives for papercrafting follow us on social media!