Good morning y'all, Beth here and I have a free download to share with you today!  You know Valentine's Day is just around the corner, so I have created this fun Valentine's Day Heart Banner to celebrate the big day!  Download it below and let your create coloring juices flow!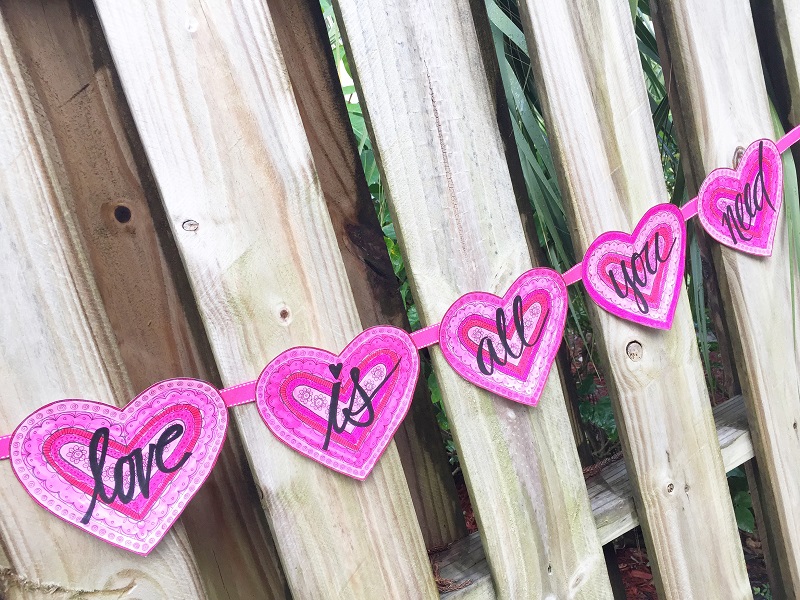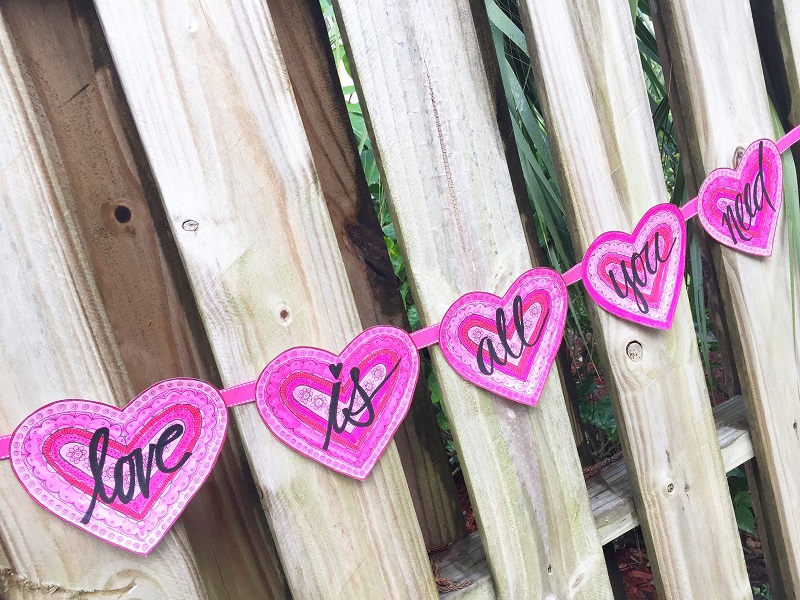 Supplies to Create a Valentine's Day Heart Banner:
Heart Doodle DOWNLOAD
Bond Cardstock – 65lb.
Scissors
Ribbon
Step One:
I sketched out a 6 1/4″ by 6″ heart with MONO J Drawing Pencil 2H grade on bond cardstock.  Then created layers and filled in with patterns.  Sketching with a harder grade pencil like a 2H is my preference because it creates lighter lines that are easier to erase.  The MONO Zero Eraser makes detailed erasing, in tight spaces a breeze.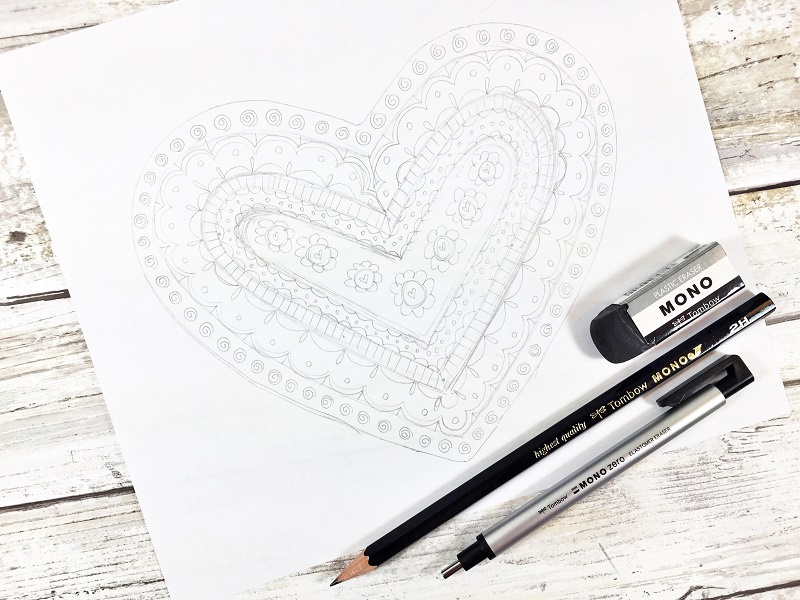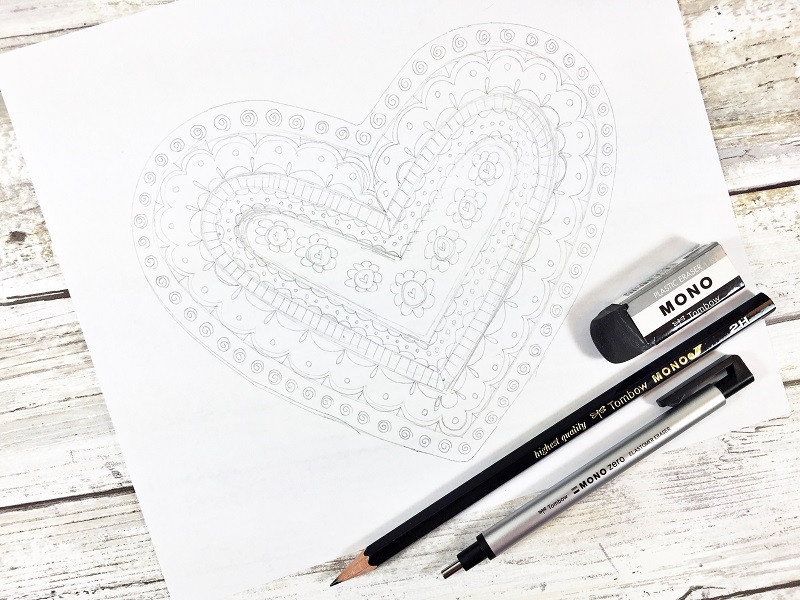 Step Two:
Trim the sketch and tape it to a clean sheet of bond cardstock.  Using my Cricut BrightPad, I traced over the sketch with MONO Drawing Pens 01, 03 and 05.  I used all three tip sizes to create interest and depth in my doodled designs and patterns.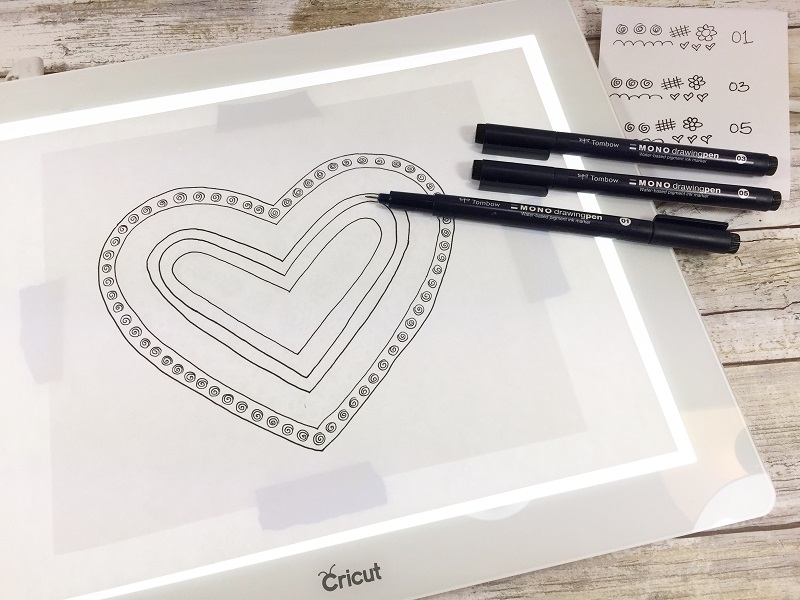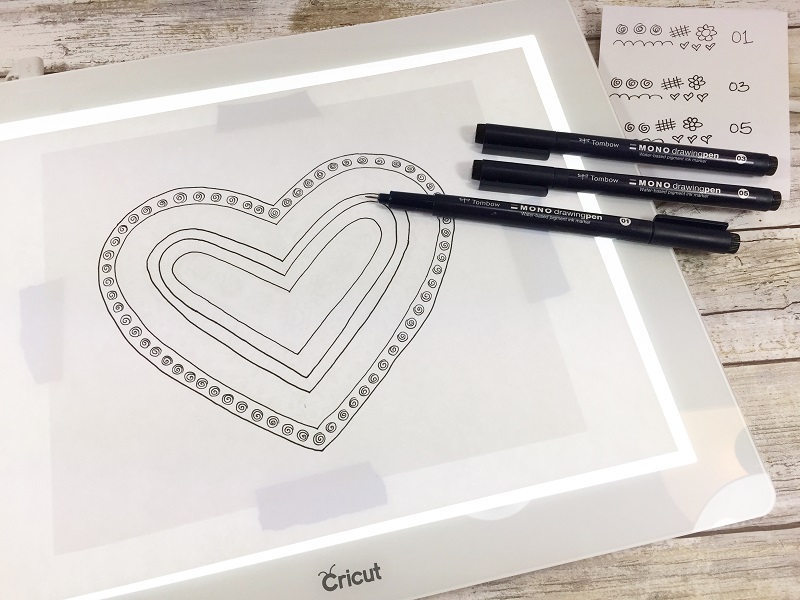 Here is the final doodled heart.  Be inspired to create your very own doodle heart OR download my doodle heart HERE.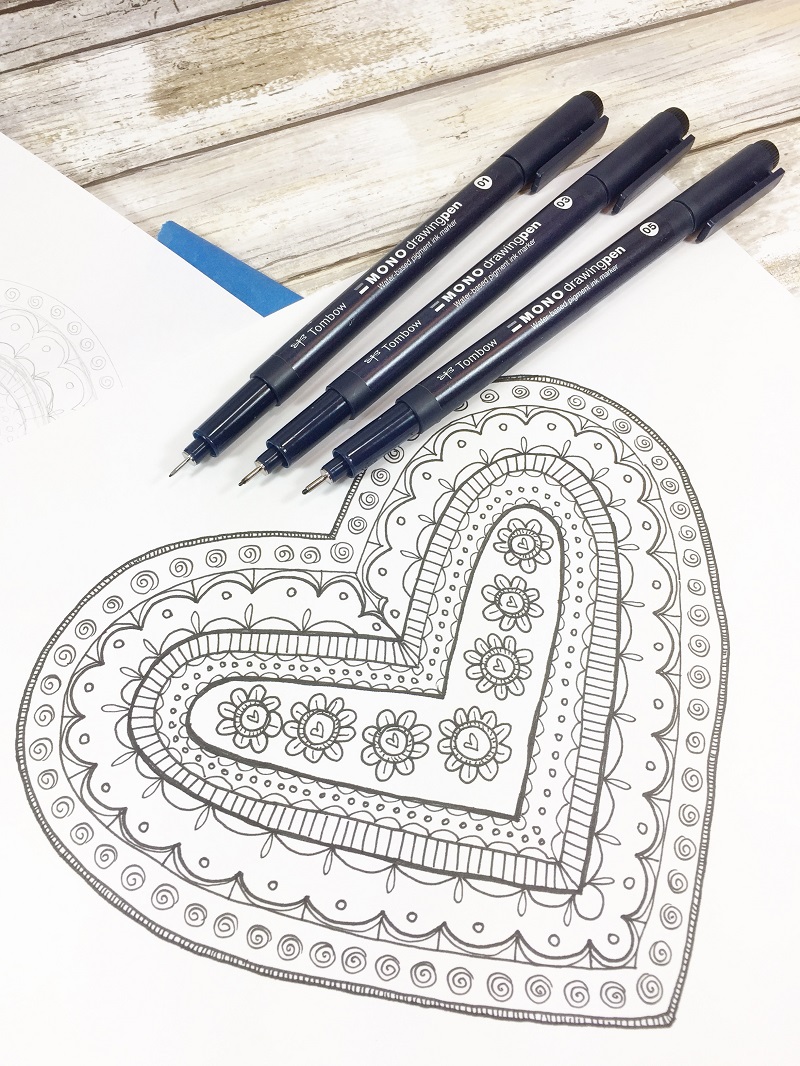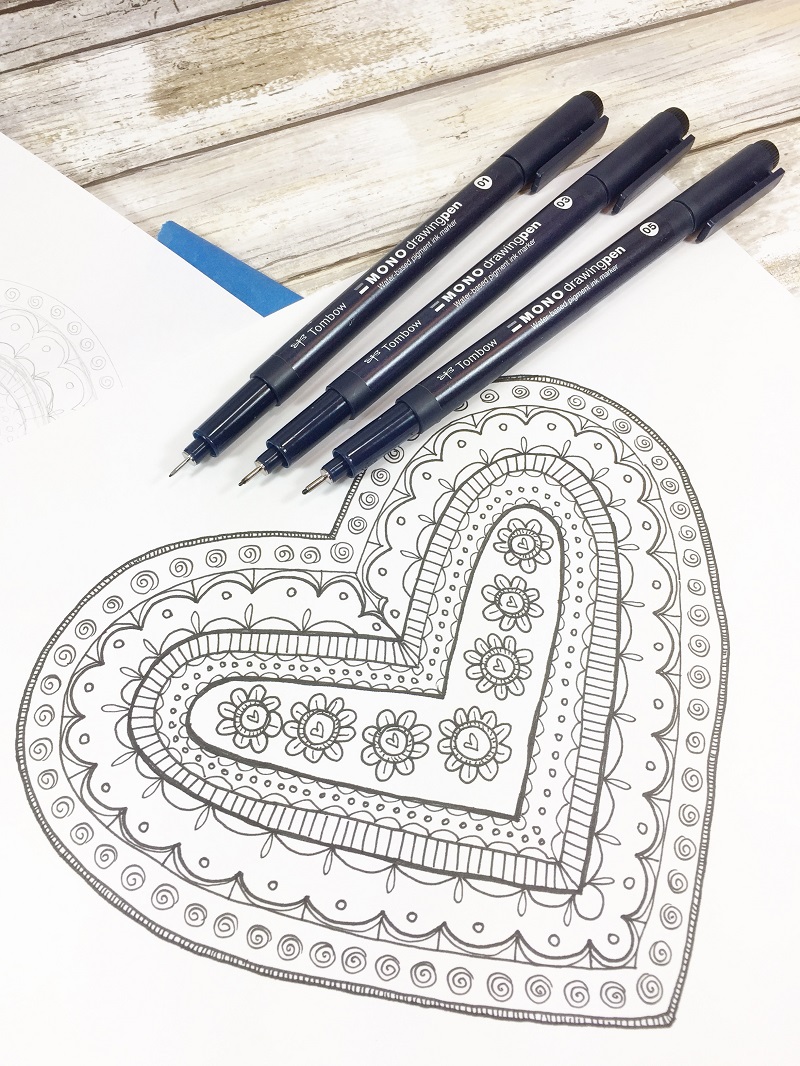 Step Three
Now I like doodling, but the coloring is always more fun!  I used a combination of Dual Brush Pens 703, 723, 725, 743 and 815.  TIP: For coloring with Dual Brush Pens print on a laser printer or copy machine, so the design doesn't bleed when coloring with Dual Brush Pens.  If you only have access to an inkjet printer, then colored pencils are the way to go.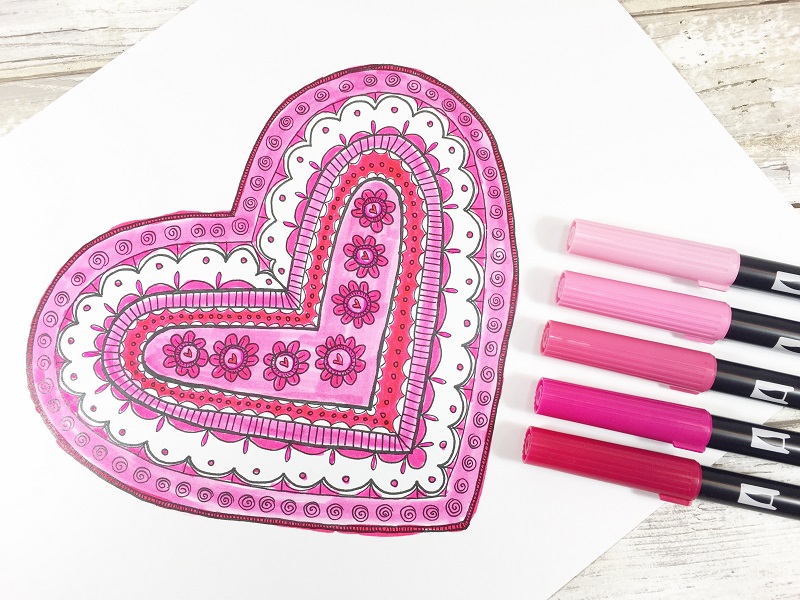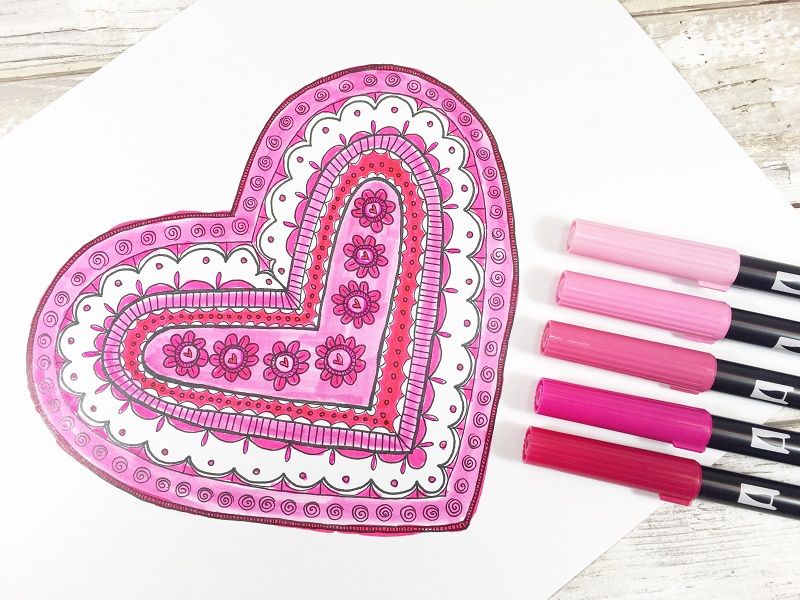 Step Four
Instead of creating a banner with a single word, I used one of my favorite quotes from the Beatles, "Love is all you need."  Use the brush tip of Dual Brush Pen N15 to create a bold, hand lettered design.  Placing one word on each heart.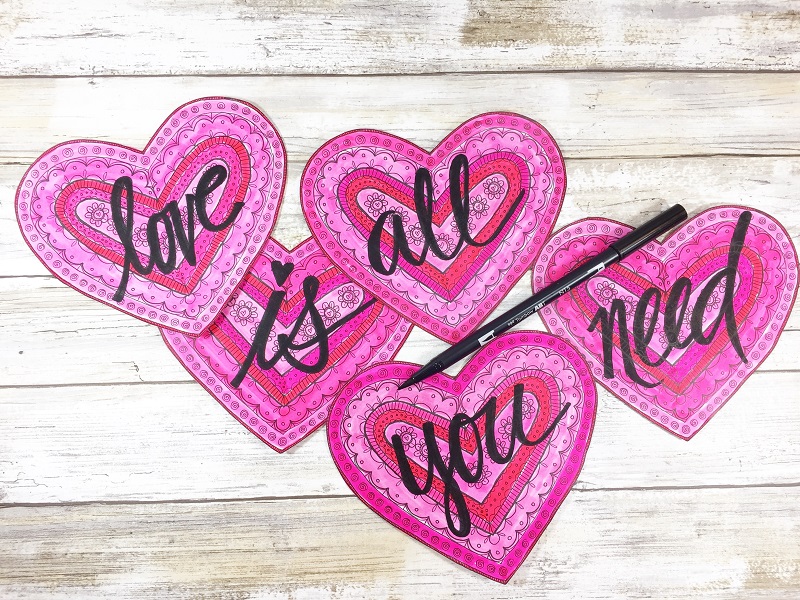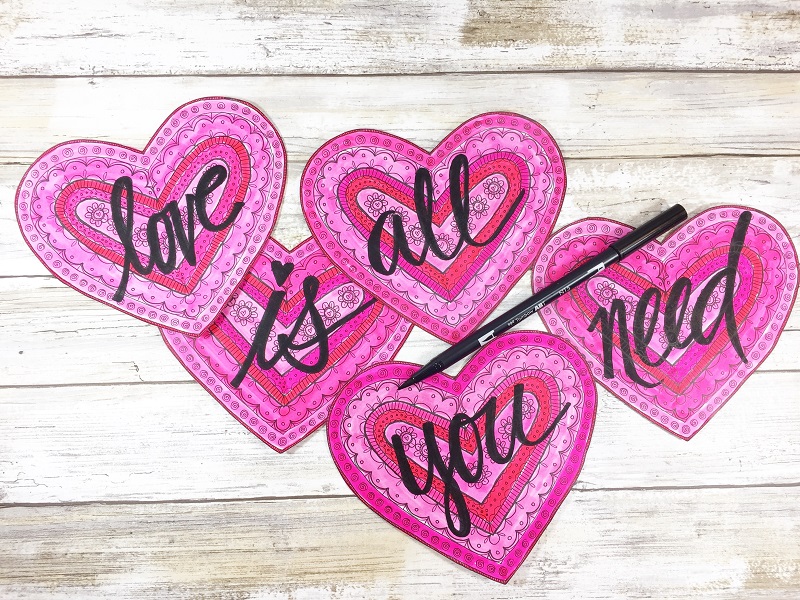 Step Five
To create the banner, attach the Valentine's Day Hearts to a 36″ length of ribbon using Tombow Xtreme Permanent Adhesive.  The Tombow Xtreme line of adhesives are five time stronger than traditional adhesives, making them the perfect choice for mixed media projects.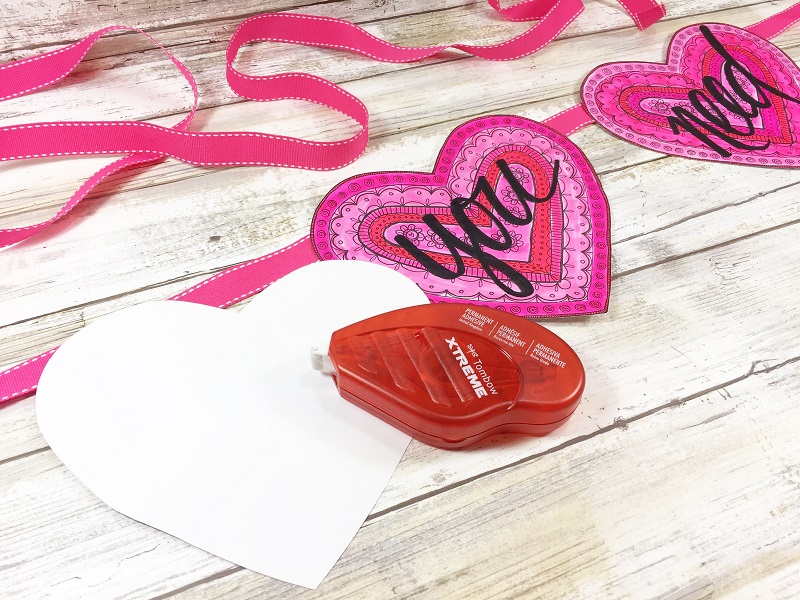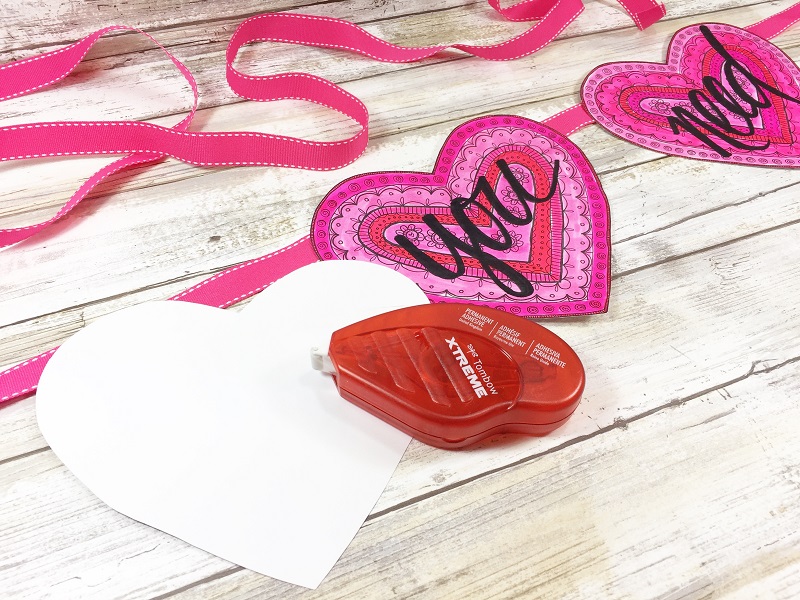 Print, color and create a Valentine's Day Heart Banner using my free download.  Let me know in the comments what YOUR favorite Valentine's Day quote is – GO!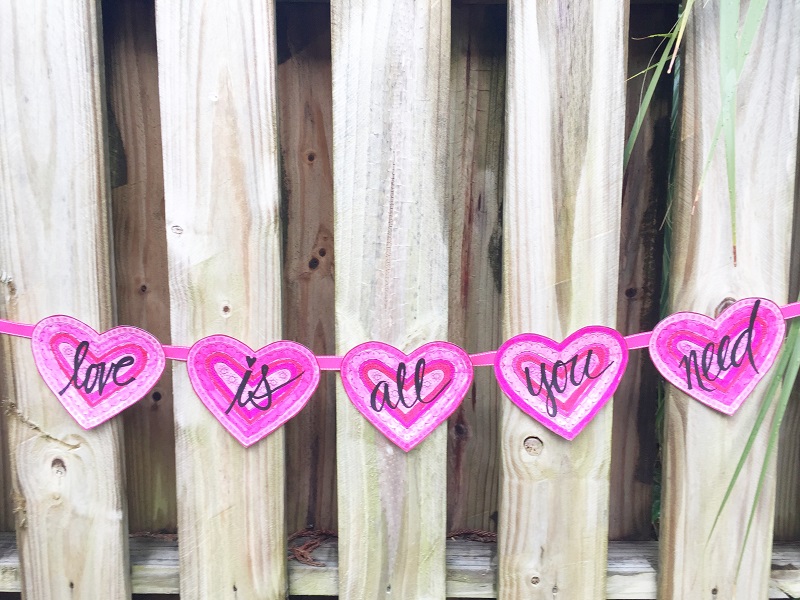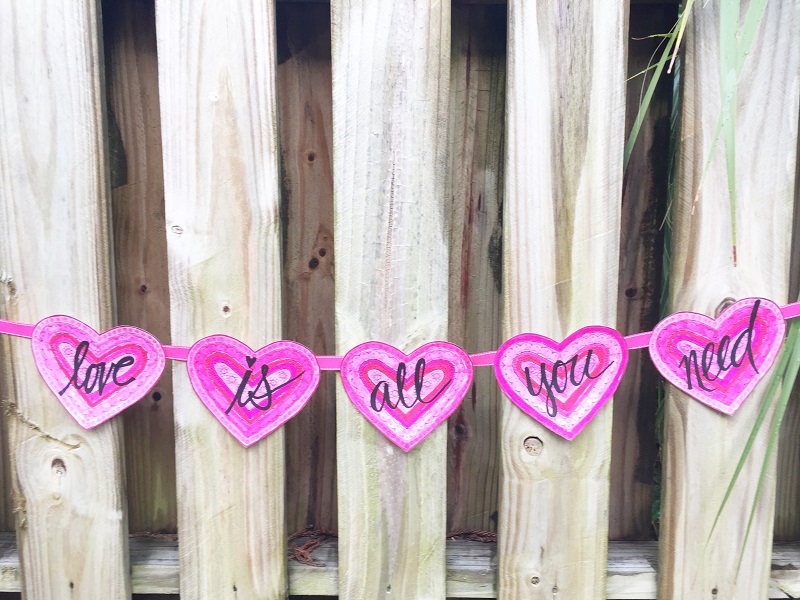 More free downloads can be found on the Tombow blog – Lauren has lettering downloads available HERE, Marie has Zentangle downloads available HERE and Katie has postcard downloads available HERE.  ENJOY!
Thanks for stopping by!
Creatively, Beth