It's Marie Browning here today, and I was super excited when I recently received the new pocket sized Traveler Notebooks from Webster's Pages. I knew exactly how I was going to use them! I chose my favorite Tombow writing tools and started to move bunches of notes and business cards over to this oh-so-pretty notebook. I am very lucky to be able to travel abroad, and one of my favorite places to go is Hong Kong. I have been so many times I wanted to start a travel journal to record all my favorite shopping, sightseeing and eating haunts to share with friends and family that will be traveling to this exotic and exciting city.
What I'm Stocking in my Traveler
Webster's Pages Traveler Notebooks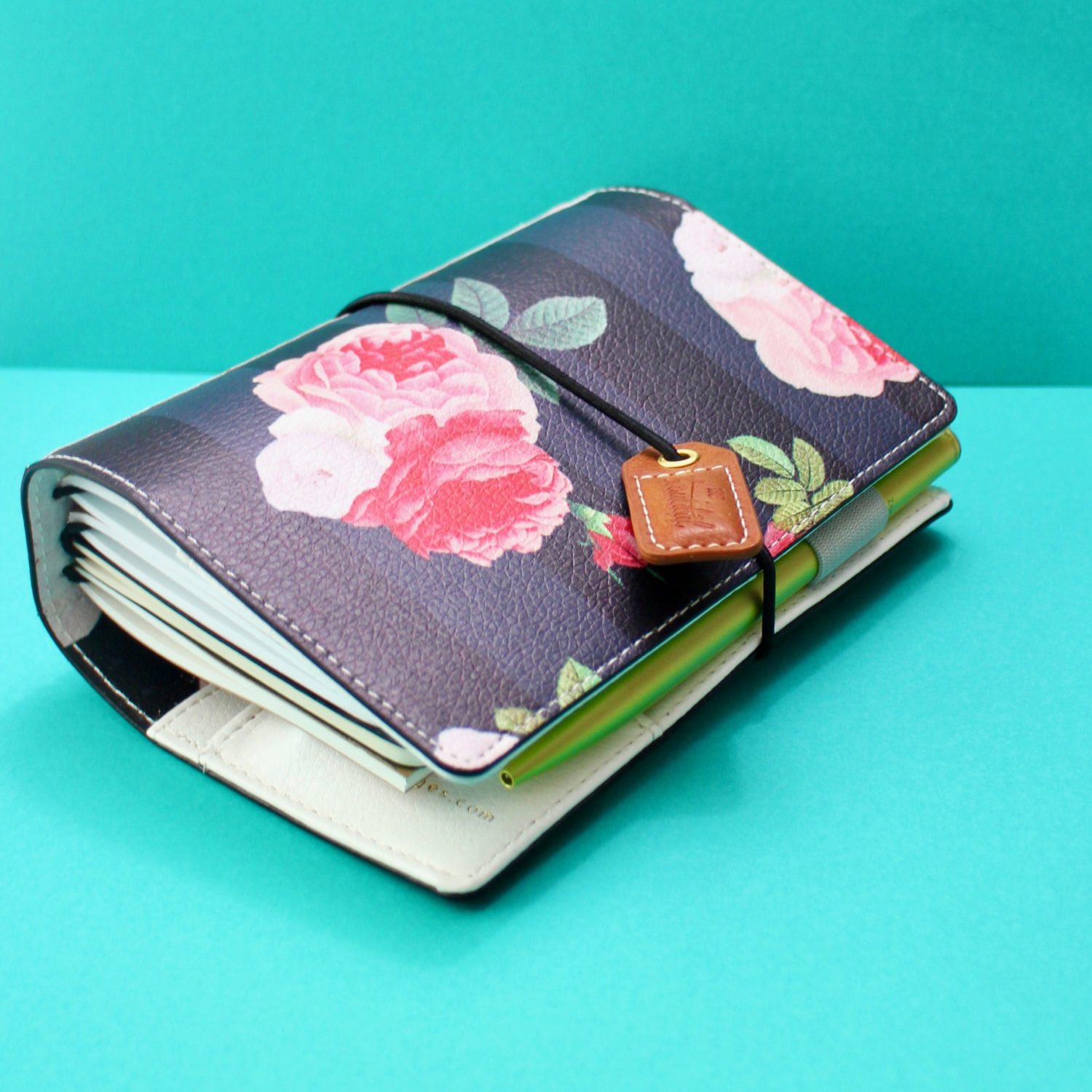 Isn't this Pocket Sized Traveler Notebook from Webster's Pages gorgeous? I love the rose design, and with the strong stitching it will hold up to my rough handing when traveling. The traveler comes with one notebook, but it holds more, so I loaded it up with four notebooks that easily slipped into the elastics inside. I think my favorite touch is the inspirational tag on the elastic closure. Mine says 'Be Beautiful'.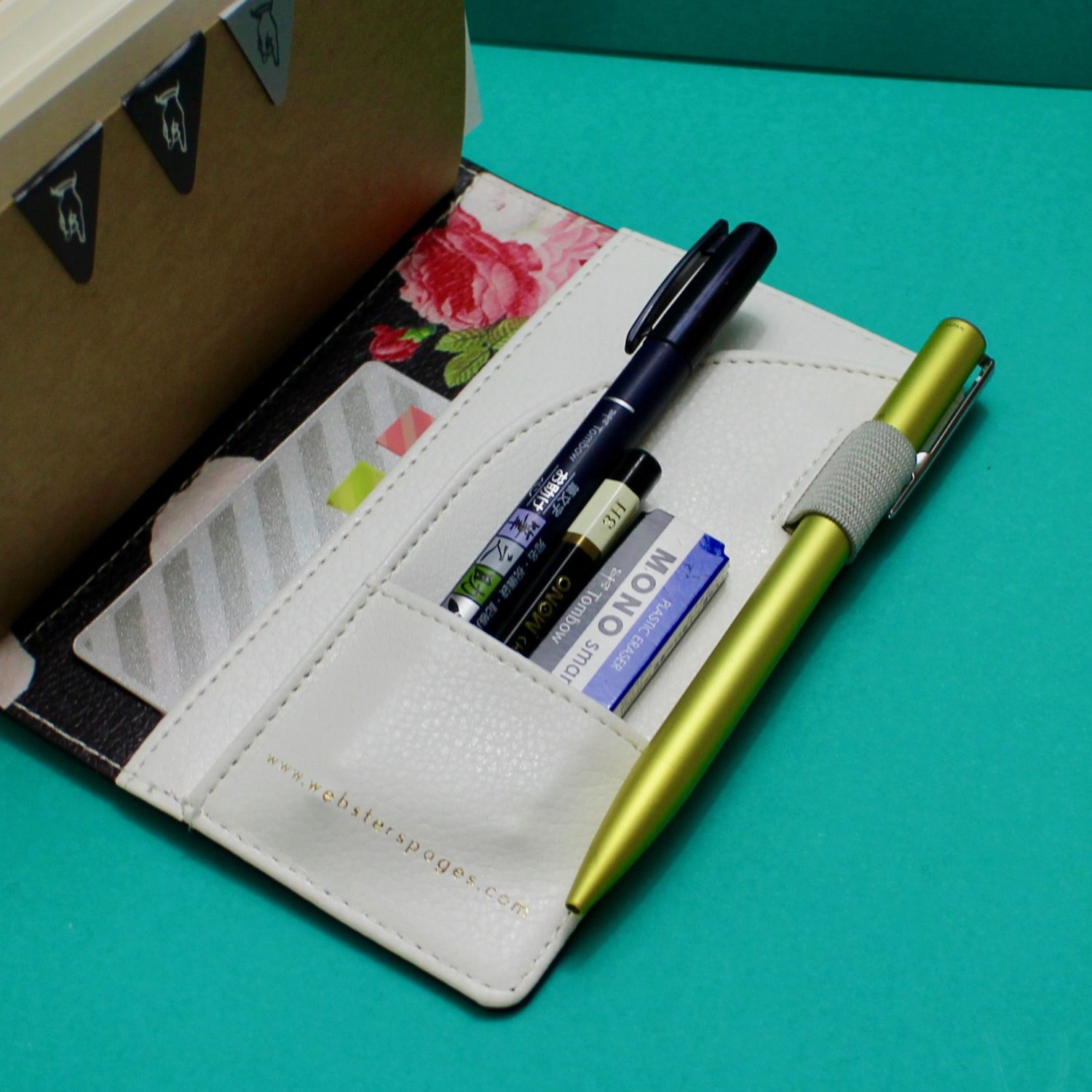 Fill it up with Favorites
Here is what I choose to fill up my traveler. The Lime Green Zoom L105 Ballpoint Pen sure looks lovely in the elastic pen holder! It's simple, beautiful and luxurious while at an affordable price. It is very comfortable to use, and very important to me, has black ink and a fine 0.7mm pen tip. I also included a MONO Drawing Pencil for creating my lettering guidelines. I'm using a shorter, used pencil so it fits inside the notebook. I'm using a 3H grade pencil for very light lines that are easy to erase with the MONO Smart Eraser. This eraser's very thin profile won't bulk up the journal. I am also using a Fudenosuke Brush Pen for my headings in the journal. Make sure you scroll to the end of the post for two example alphabets!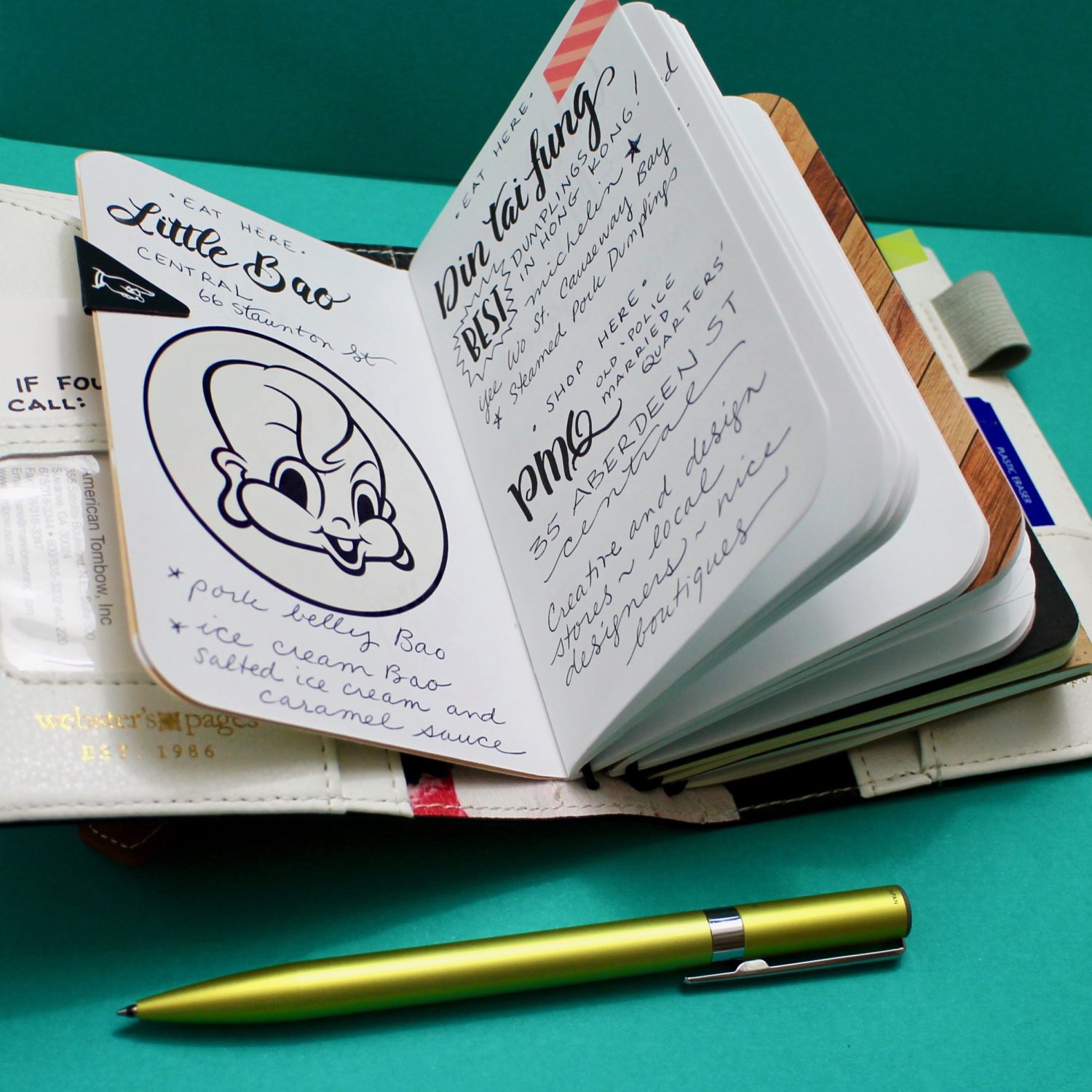 Writing in the Notebooks
The first thing you'll noticed in the notebooks is how beautiful the paper is! You are able to write with the Fudenosuke Brush Pen without any bleeding onto the back of the pages! I have no order for my travel recommendations – I mix up places to see, restaurants that I like and where to go for the best shopping. If I'm too busy to write while touring, I simply grab a business card or brochure and fill up the journal later. I also placed a business card in the front with my local number just in case I leave it somewhere, I sure don't want to lose this traveler!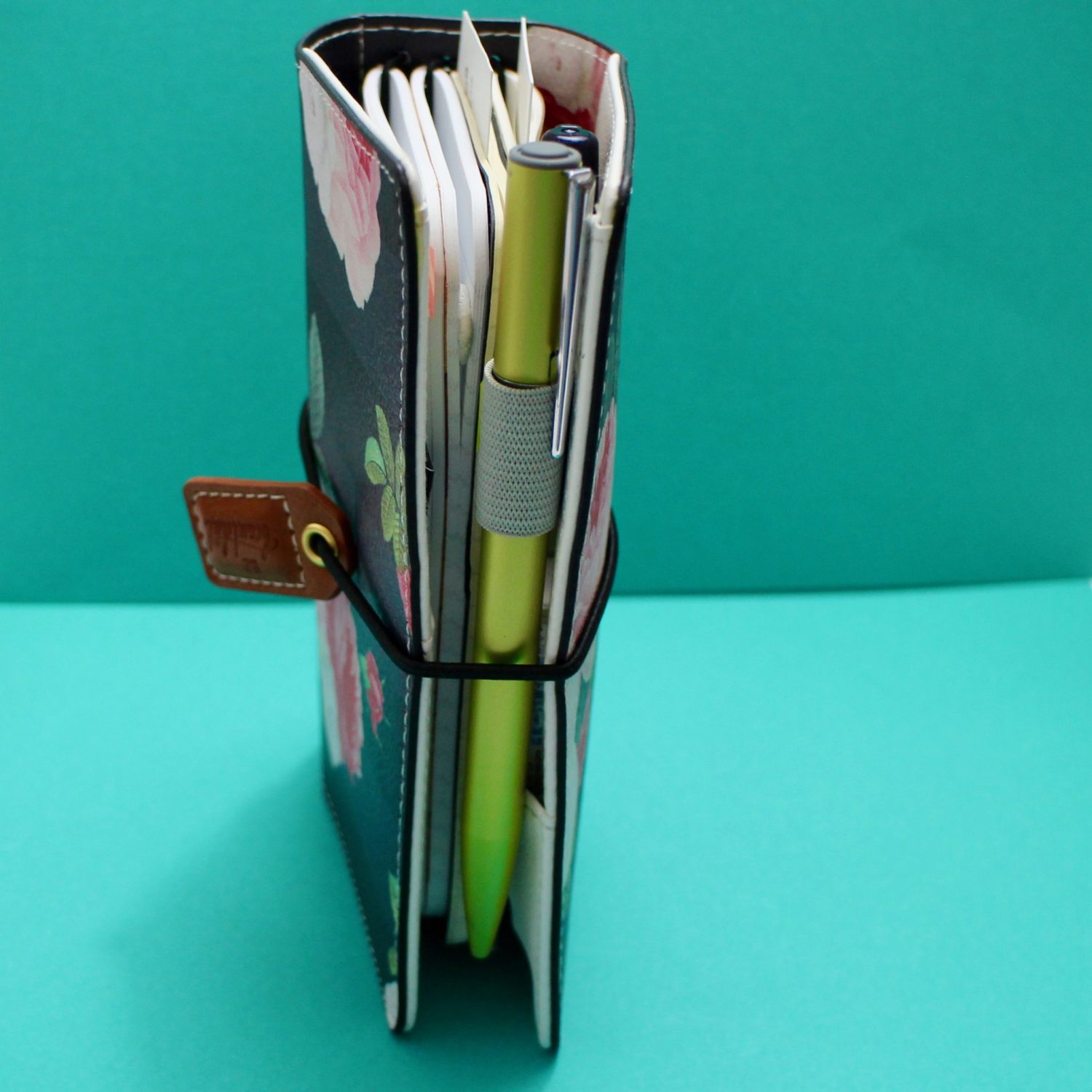 Ready to Go
My Traveler Notebook is stocked and ready to go! I love how it holds everything without being too bulky. The size is 4.25″ x 1.5″ x 6″ so it fits nicely into my purse or a pocket in my jacket.
Fudenosuke Brush Pen Alphabets
Here are two example Fudenosuke Brush Pen alphabets. The printed letters look nice on a curved pencil guideline. For the modern calligraphy letters, download a free worksheet from Tombow's website.
What are your favorite Tombow products to use in your travel journals?