Hi planner friends! Dani from @popfizzpaper here today with a dotted journal spread inspired by my fellow Design Team Member, Bonnie from @archerandolive. Bonnie creates gorgeous botanical spreads in her task journal, with modern typography and boxed sections. I wanted to create my own version using the plants I draw best – cacti and succulents. I also have a process video at the bottom of this post if you'd like to see this spread being created. Let's get started!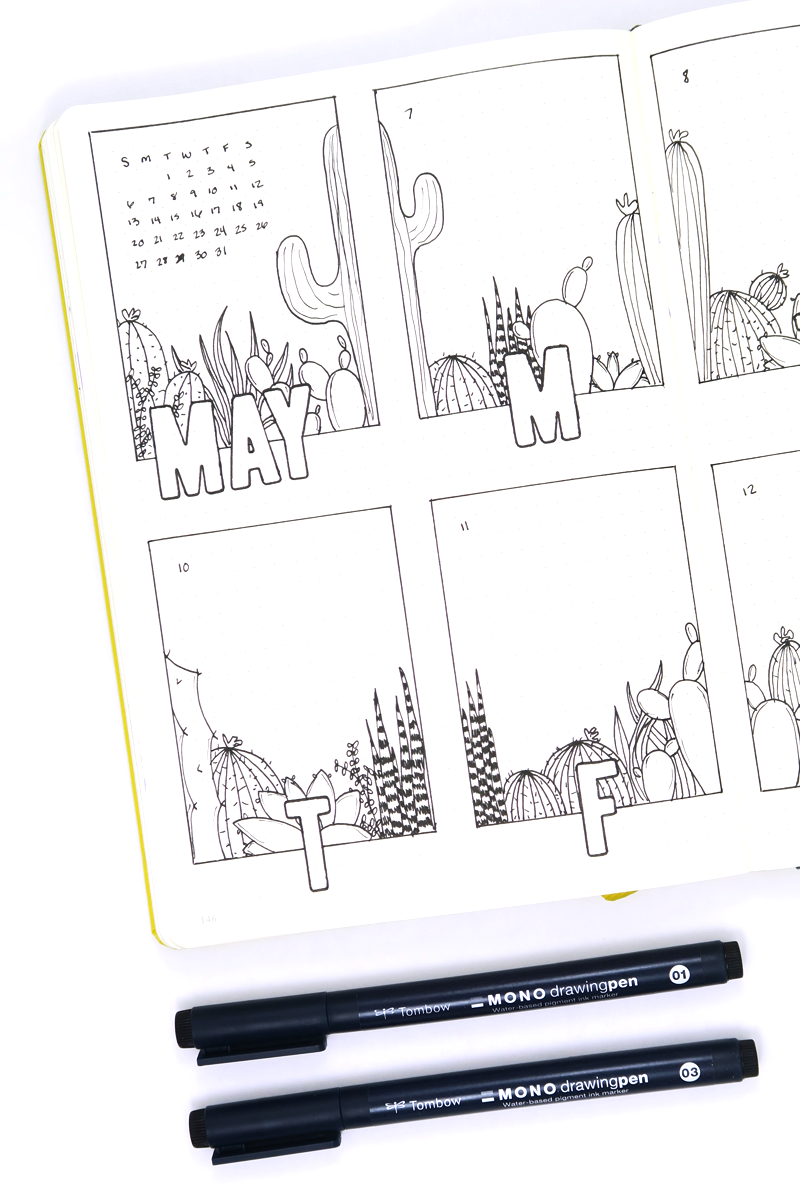 SUPPLIES:
Dotted journal
Alphabet stencil (or sticky notes and letter dies)
Ruler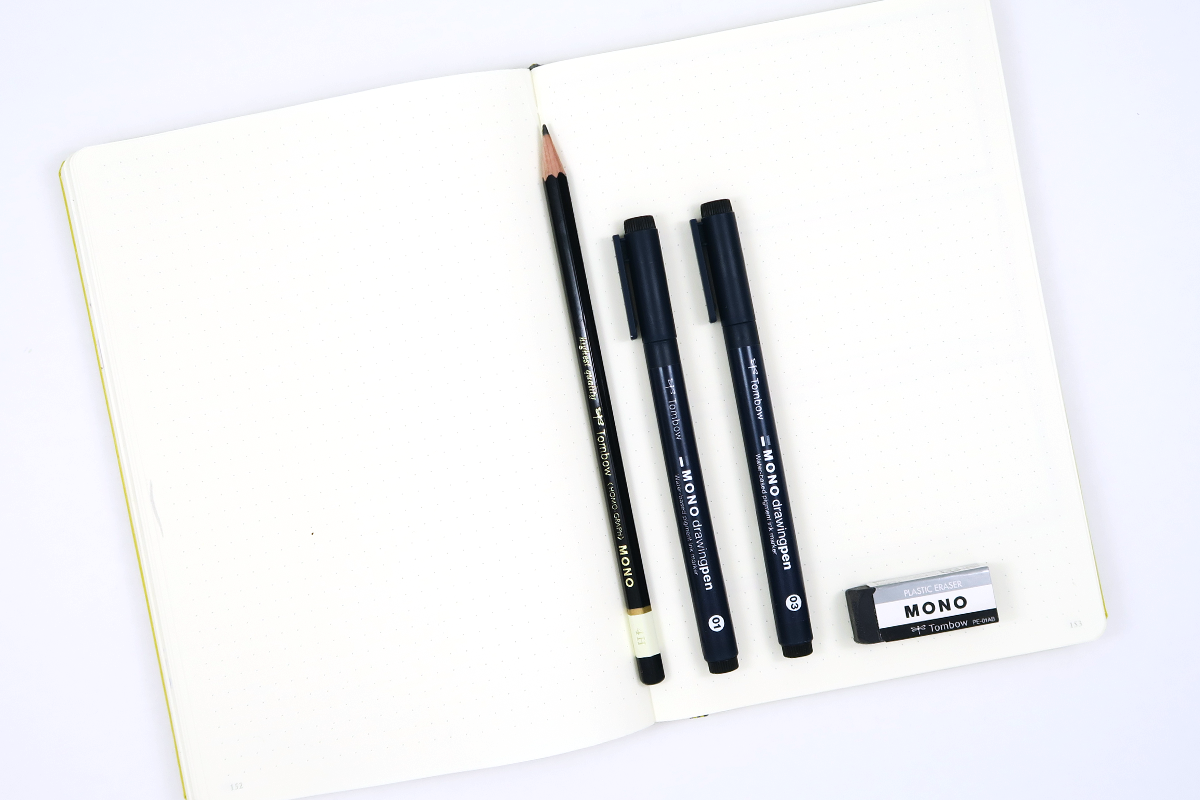 STEP ONE
For this layout, we'll be creating 8 boxes for planning and drawing. First, use the Tombow MONO Drawing Pencil in 4H and a ruler to sketch your lines. Next, erase any extra lines with the Tombow MONO Eraser. I've created a diagram below for you to follow if you have a standard size journal.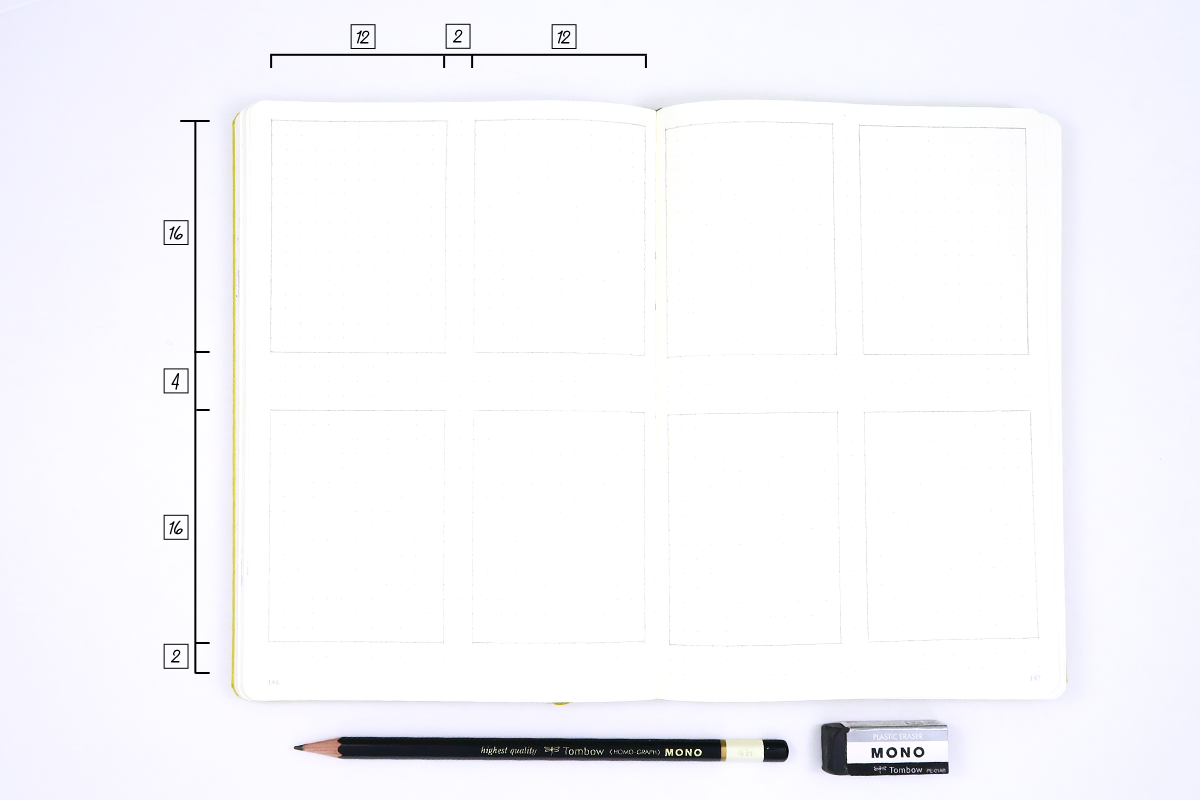 STEP TWO
Now add your month and days of the week to the middle bottom of the boxes. I created masks for my letters using sticky notes and cutting dies, but if you have an alphabet stencil, that would work, too! I prefer the masks because I can leave them in place until my spread is done, making sure I don't accidentally draw inside the letters. Once your letters are in place, trace around them and redraw the boxes with a Tombow MONO Drawing Pen in 03.
Next, grab a pen and start your botanical drawings! I'm using a MONO Drawing Pen in 01 to create my succulents and cacti. Don't forget to leave space for writing in your plans! While drawing, I like to make my plants look like they are continuing into the next box, like the large cacti below. It gives a better flow to the boxes and makes them look like one continuous drawing.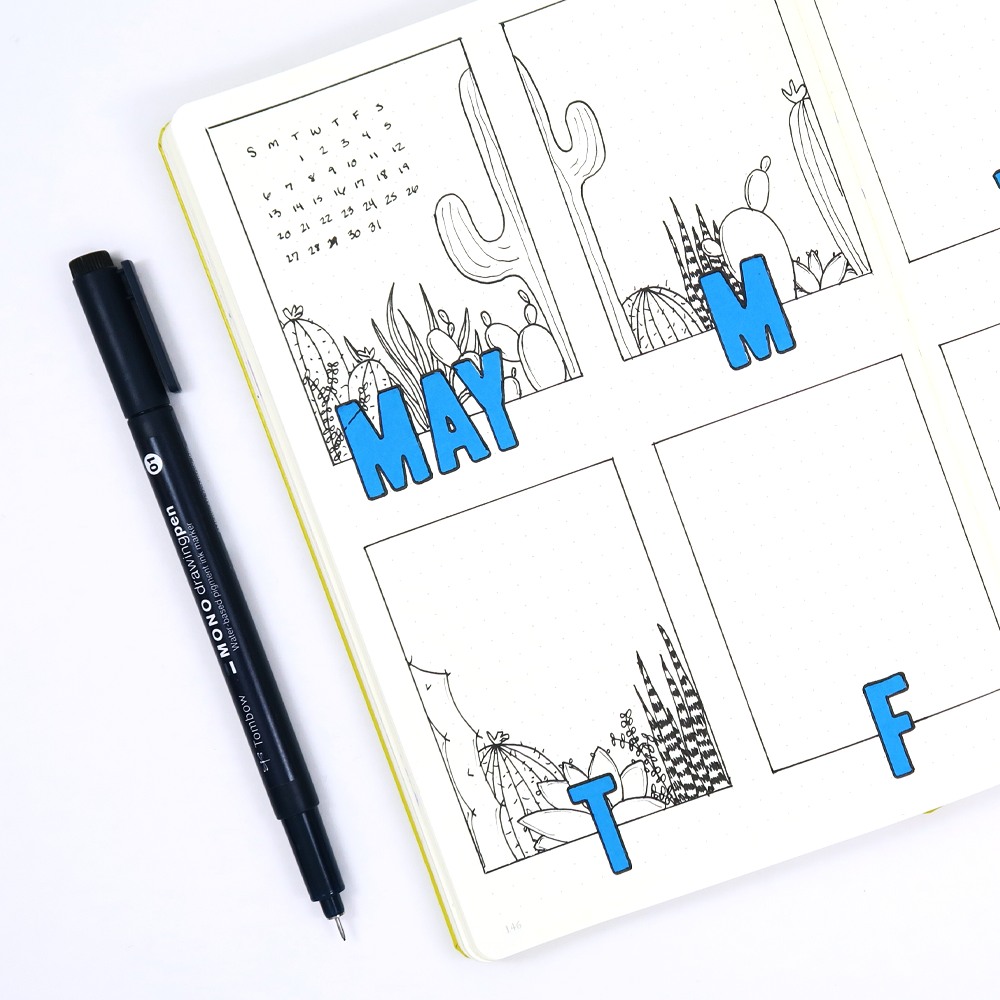 STEP THREE
Finally, once all of your boxes have botanical drawings, remove your letter masks and erase any extra pencil lines with the MONO Eraser. If you made any mistakes while drawing, you can remove them with a Tombow MONO Sand Eraser – it's great for erasing ink mistakes!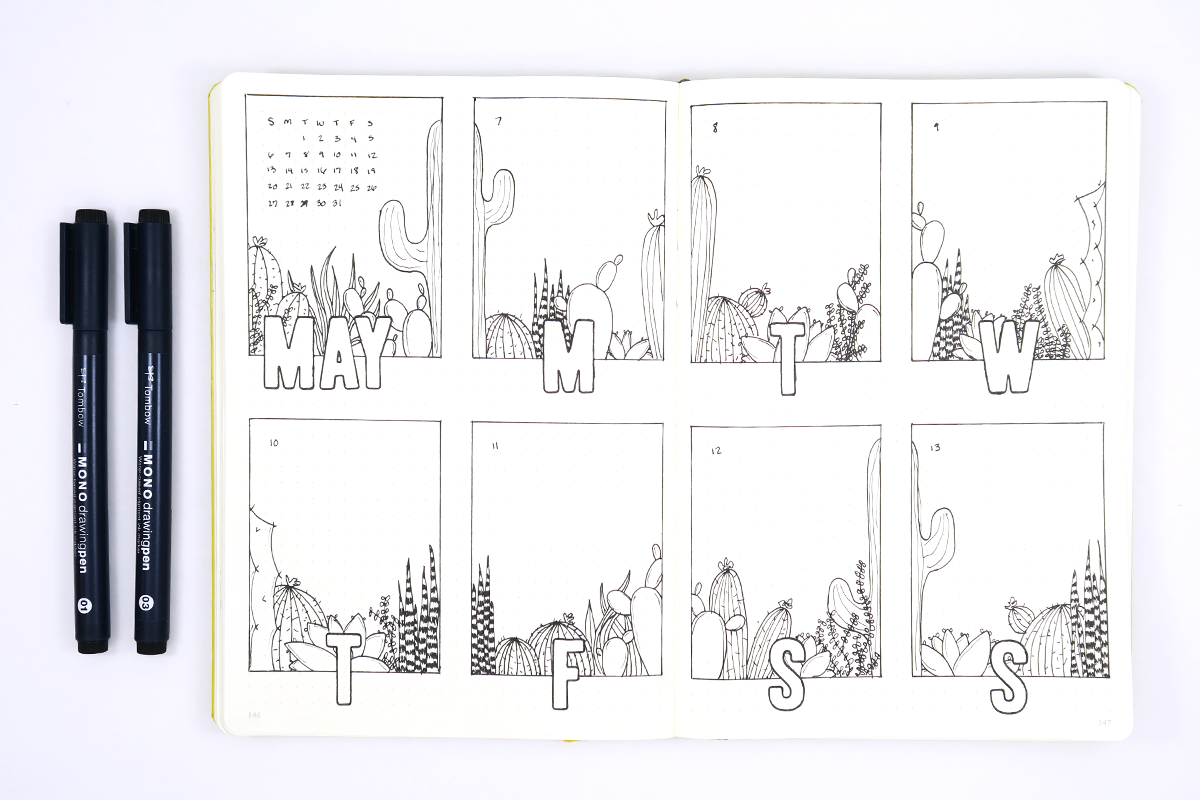 Thank you so much for following along with my task journal spread today! Want more journal ideas? Create a gem inspired watercolor spread, then learn Bonnie's tips and tricks for dot grid journaling. See you next time!