It's beginning to look a lot like summer around here, and what better way to celebrate than with some fun summer doodles and lettering! Hey y'all! Lauren Fitzmaurice of @renmadecalligraphy back again to share 3 fun and easy ways to add simple summer doodles to lettering with Tombow USA lettering tools.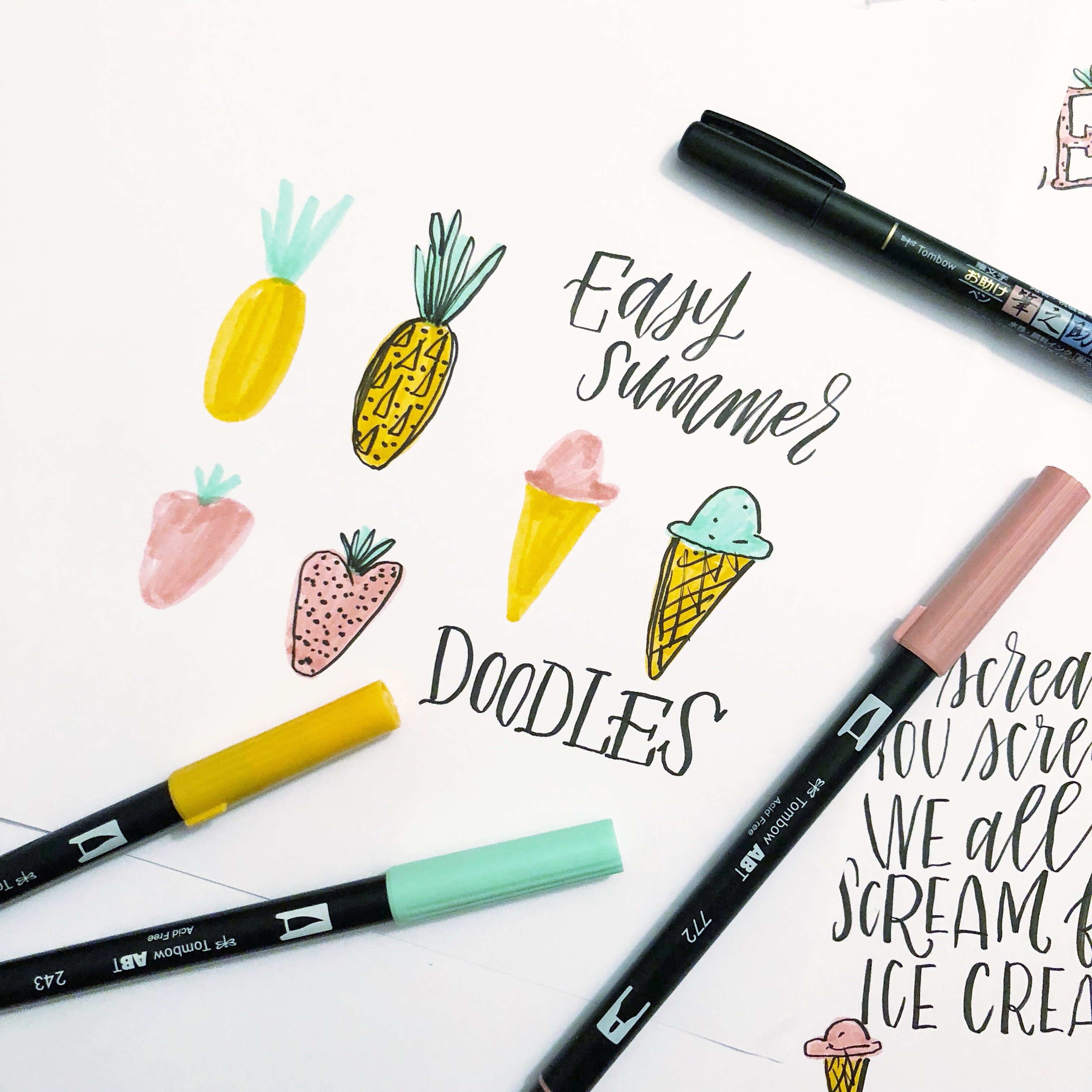 WHAT YOU'LL NEED
Start by attempting these super fun summer doodles (pictured above) by simply creating the shapes with a Tombow Dual  Brush Pen and then trace around and add patterns and details with the Tombow Fudenosuke Soft Tip Brush Pen. I doodled these pineapples, strawberries, and ice cream cones in less than 5 minutes! Doodles are great to pair with lettering!
1. DOODLE ON LETTERING
Doodling on lettering can be so much fun. Start by lettering a simple phrase in a solid color Dual Brush Pens, then add some details with the Tombow Fudenosuke Soft Tip Brush Pen. I chose this pen because it adds a more bold and imperfect look to the doodles than a monoline pen. These strawberries were so easy to make, and I always love a good pun!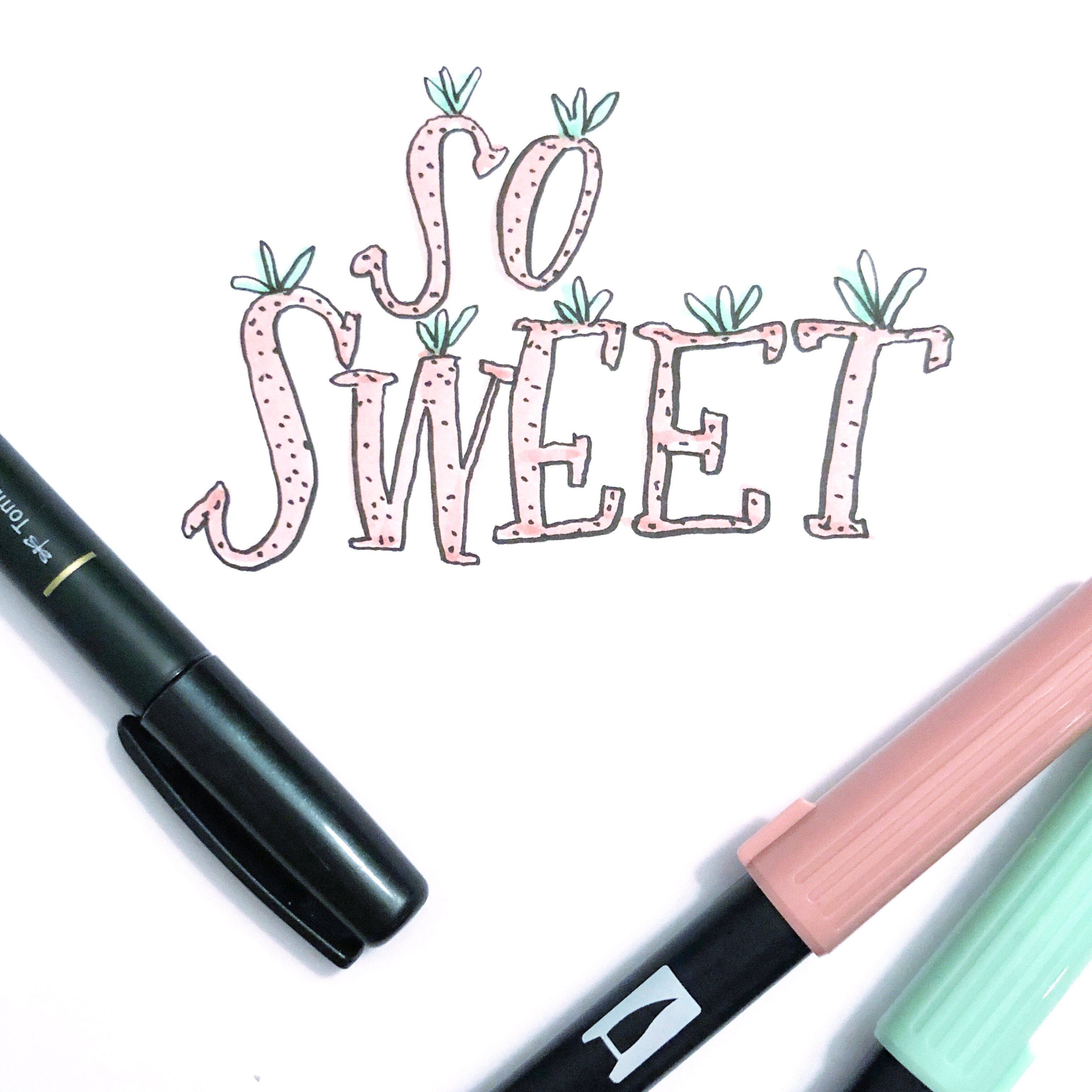 2. DOODLE WITH LETTERING
Doodles can be fun substitutes for a letter! Start by creating a doodle, like the pineapple below, and then add lettering around it. I like to letter first with my Tombow Dual Brush Pens but then add details and layer lettering on top with the Tombow Fudenosuke Soft Tip Brush Pen. How festive is that pineapple!?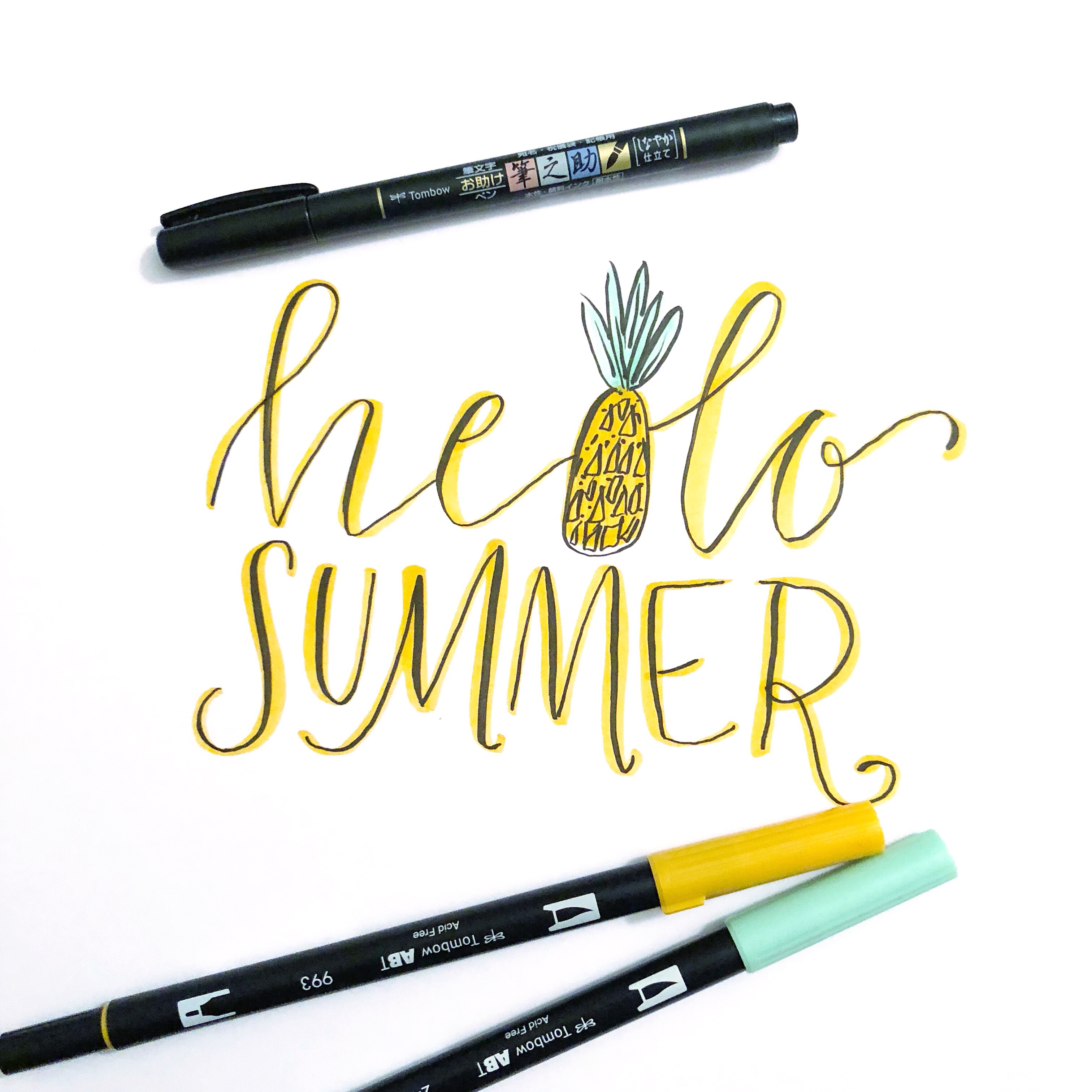 3. DOODLE PATTERN AROUND LETTERING
Have a fun summer quote that you love? Letter it with your Tombow Fudenosuke Soft Tip Brush Pen and then add some fun doodles in a pattern around the quote. These ice cream cones go perfect with the quote and are so fun!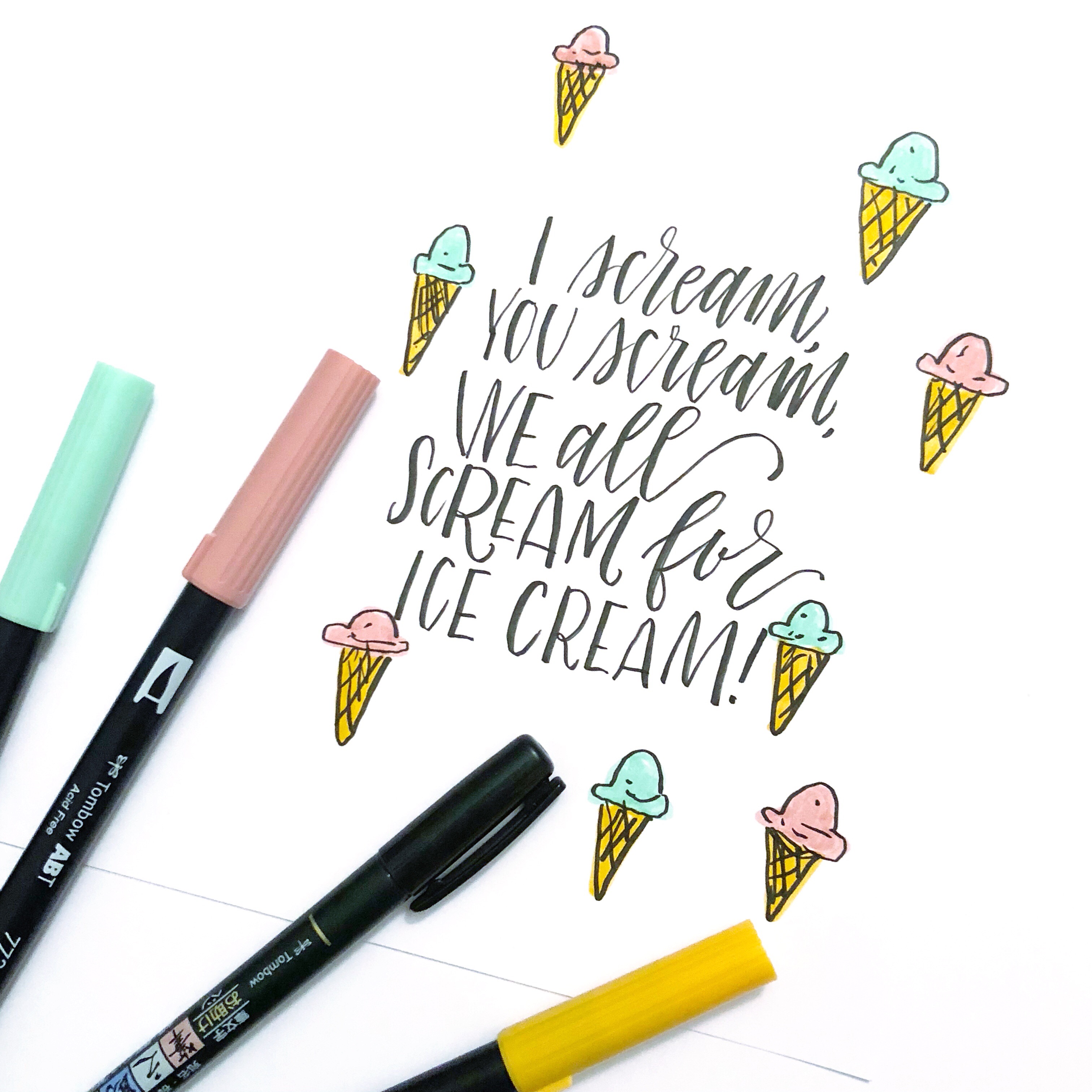 There you have three fun ways to add doodles to your next summer lettering project. These doodles are great additions to lots of fun projects, such as happy mail, cards and quotes.I can't wait to see what you create!
Happy Lettering!
Lauren