Though lettering is currently popular, cursive and script writing is a skill that is not being used as much as it was in the past. It's Lauren here today and I'm excited to share 3 fun and easy ways to Inspire other people using the skill of cursive writing.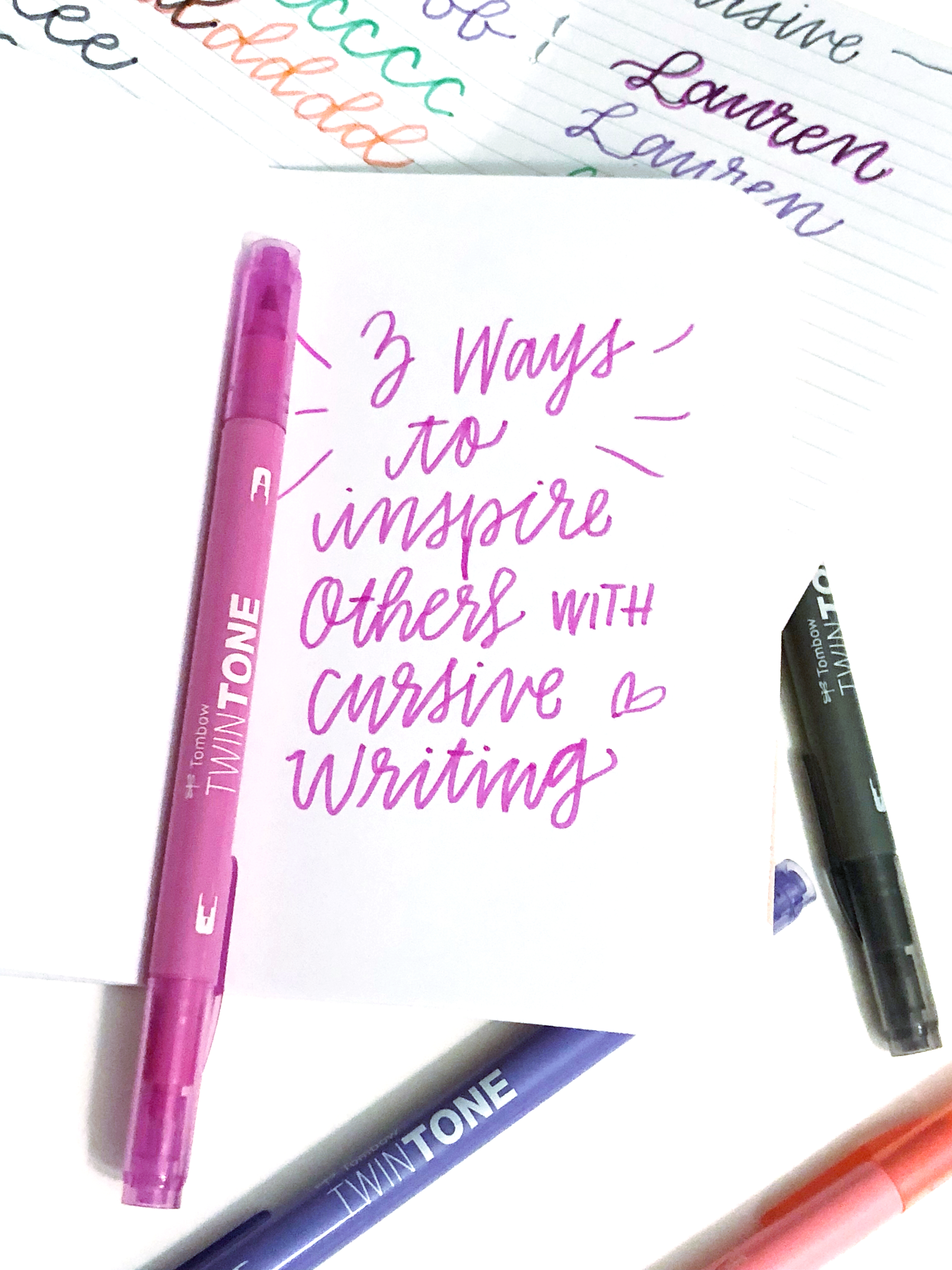 WHAT YOU'LL NEED:
For the tutorial today you will need
Lettering tools ( I mostly used the Tombow TwinTone Dual Tip Ms… but any Tombow marker, pen, or pencil will do!)
Any kind of paper/envelope
1. SEND A HAPPY NOTE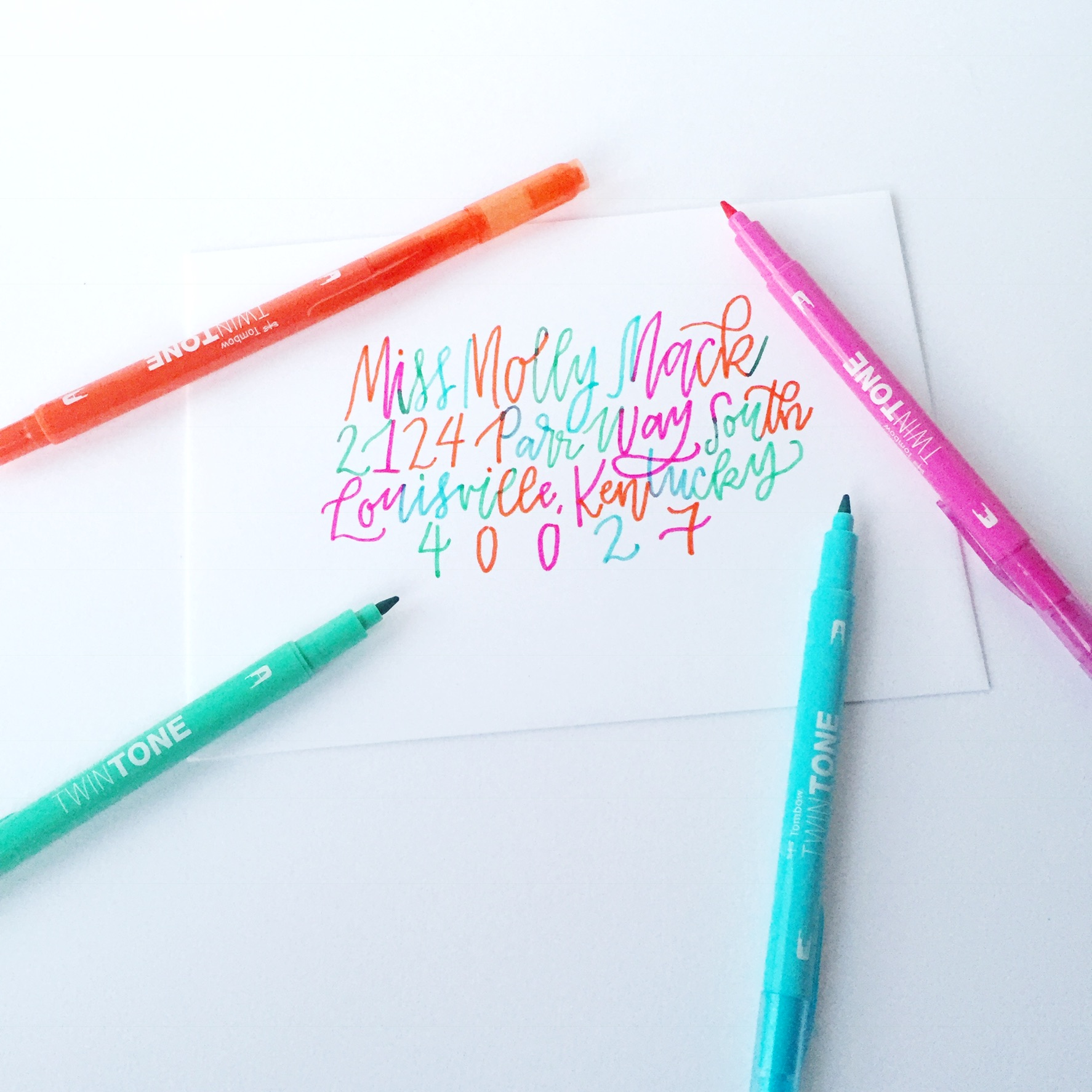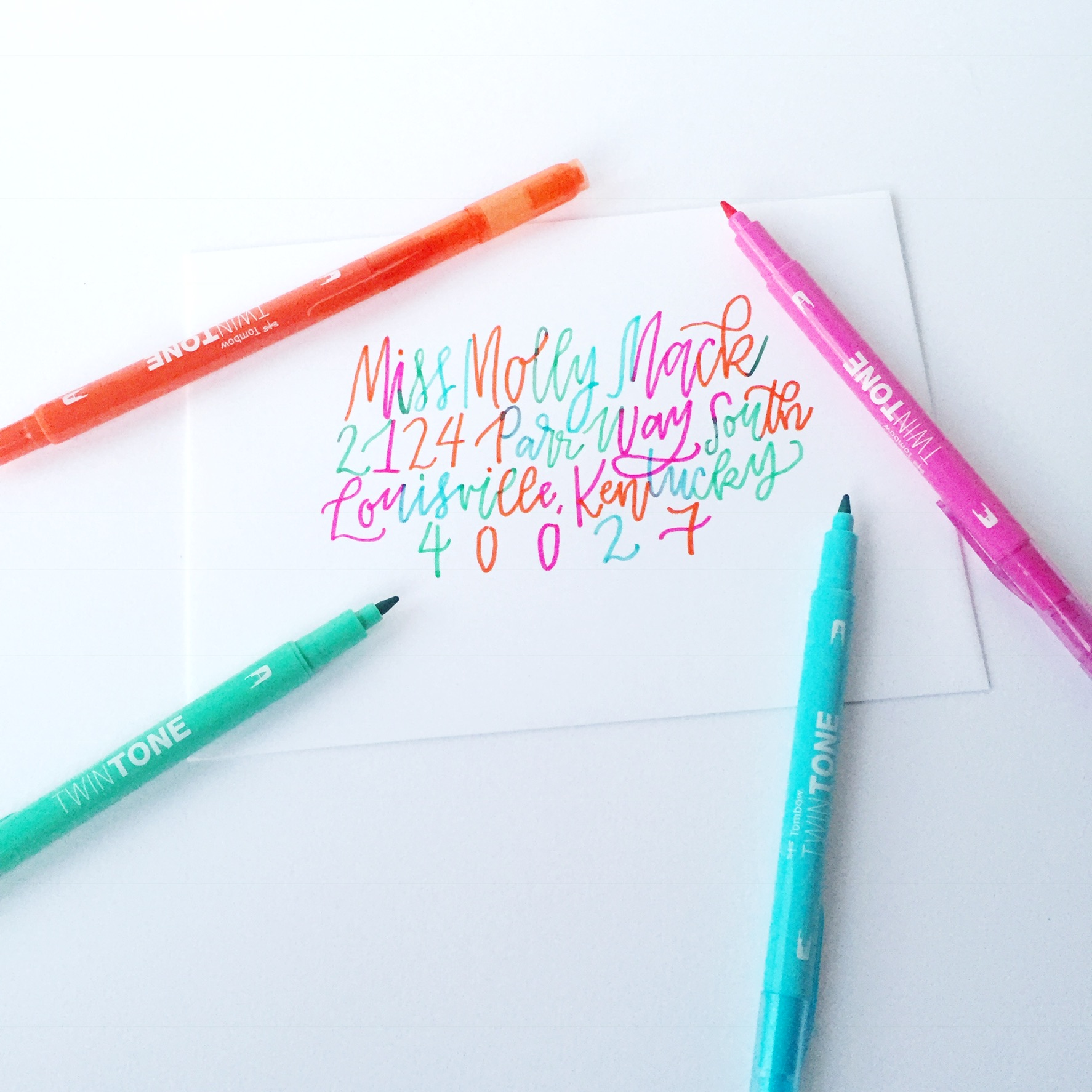 Everyone loves a good piece of happy mail. Mix up the old style of cursive with a new and fun multi-colored pattern by alternating different color Tombow TwinTone Markers to write the address. Writing a cursive note that is hand addressed in script is such a nice and personal touch. Keep cursive alive by writing notes and letters. For more happy mail ideas, check out this post!
2. LEAVE A RANDOM NOTE OF KINDNESS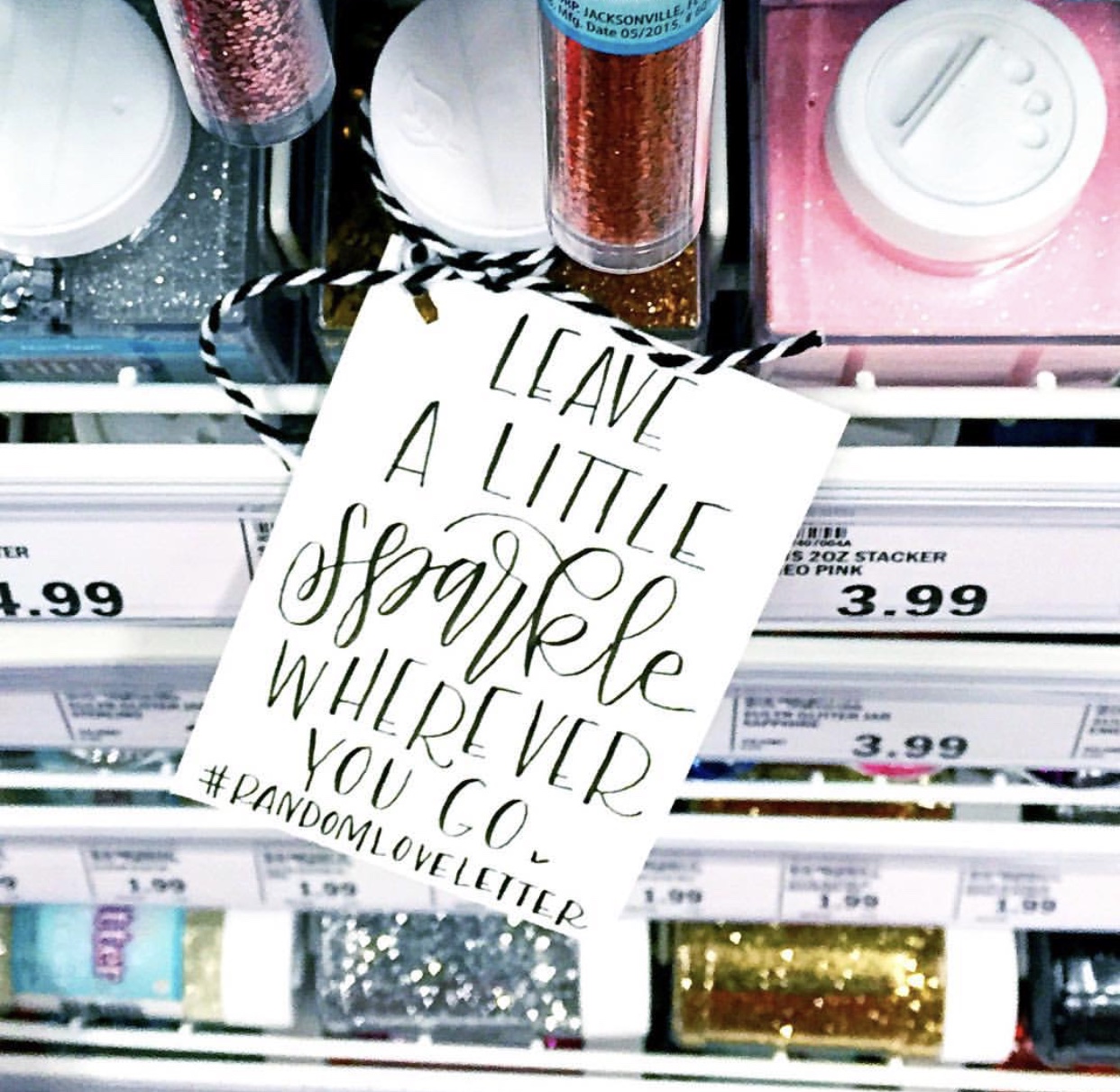 Another fun way to inspire with cursive writing is to leave a random kind note out in public for someone to find. Writing these little notes not only shows kindness, but also encourages others to appreciate cursive too! For more examples check out the hashtag #randomloveletter on Instagram. I used the Tombow Fudenosuke Hard Tip Brush Pen to write this note, which I left in the craft aisle of a store, but these notes would also look great with the bright colors of the TwinTones.
3. TEACH THE SKILL OF CURSIVE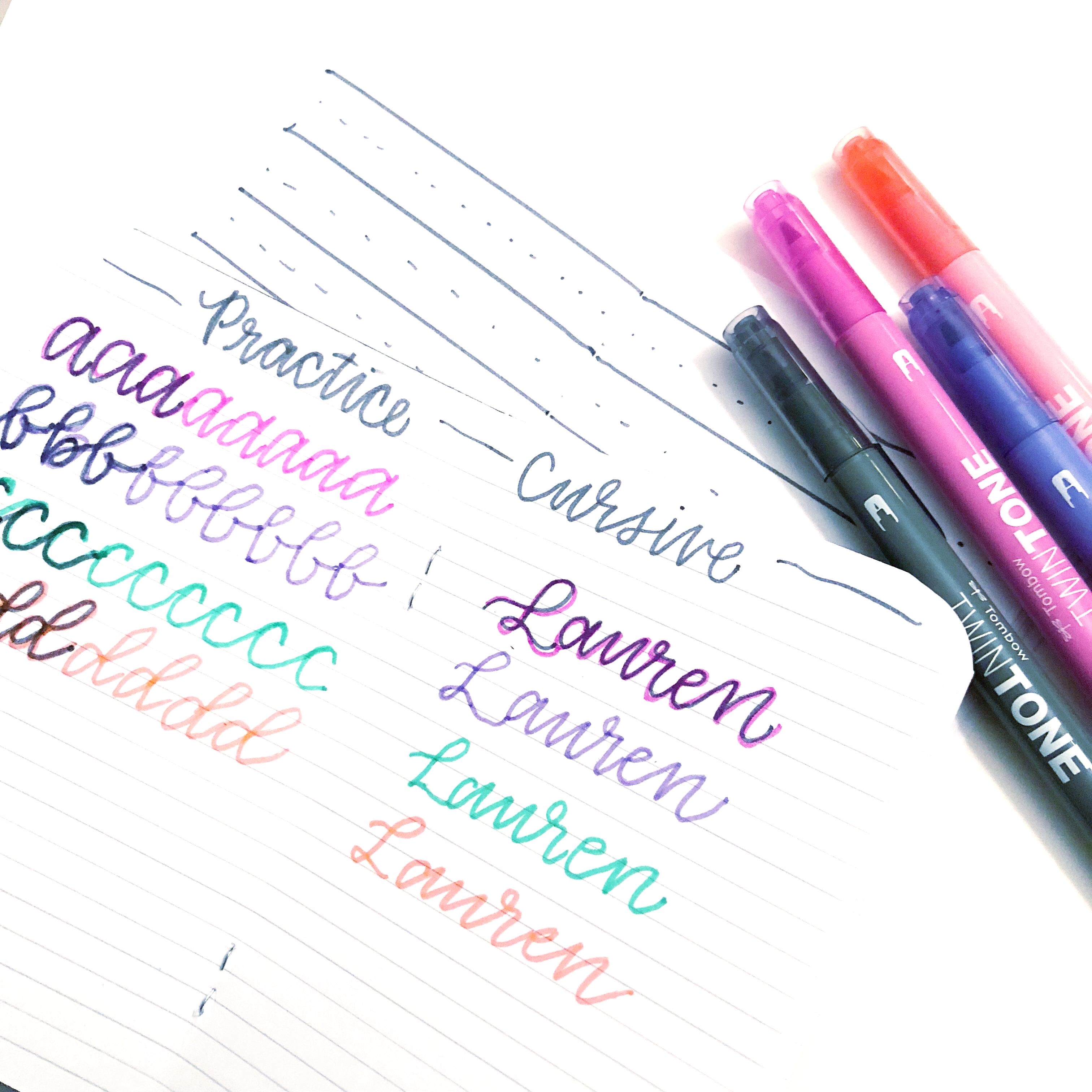 Last, but not least, teaching others to write in cursive is a great way to keep cursive alive while also inspiring someone in the process. Kids today don't learn how to write in cursive in school, so it's important that we take the time to teach them the basics. A fun way to do this is to create a cursive learning journal. Start by using a gray TwinTone and write out the letter forms or even a word or name that you are trying to teach, and then the child can trace over to form the letters and words with other colors. This is a fun way to get children to pick up on the skill!
Share how you plan to show kindness through your cursive writing! Tag @tombowusa and #renmadecalligraphy in your posts!
Happy Lettering!
Lauren