It's not an easy task to design an album for a boy, but even harder is an album for a teenager or young adult. Teresa Collins' new "On the Edge" collectionis perfect for this task, and it's made easier with the wide range of embelishments and paper designs.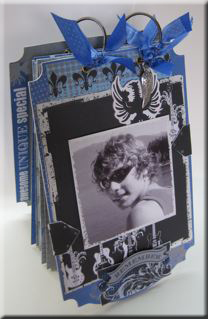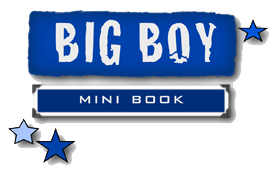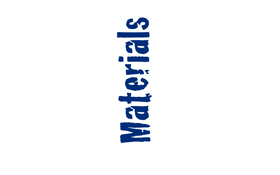 Teresa Collins, On the Edge Collection; Decorative double-sided papers, decorative brads, chipboard & die-cut elements, trim and album covers
Tombow, Dot Adhesive Stamp Runner, Foam Tabs, Tombow Correction Tape
Details on the cover include; white distressed boarders created with correction tape. Simply apply the correction tape to the edges and then scratch and distress with an art knife.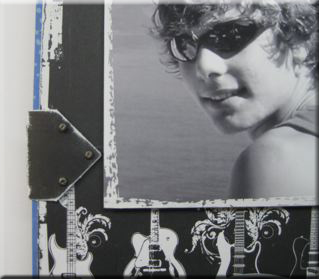 The pages are created with one 4" x 4" photo per page. They all use the same basic layout with a variety of 'On the Edge' embellishments. I especially loved the 'On the Edge Words' paper that provided the headings for each page. The paper layers and photographs are attached using the Dot Adhesive Stamp Runner. Many of the embellishments are attached using the Foam Tabs to create dimention. The Foam Tabs are a strong adhesibve that will not crush down flat.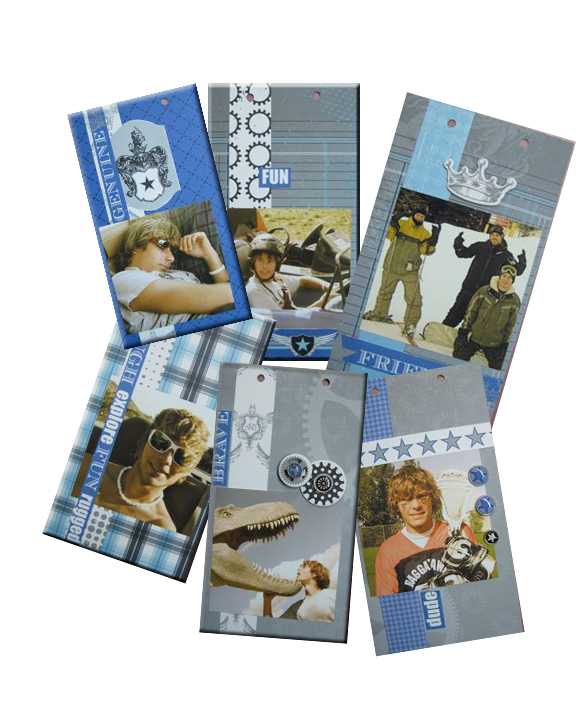 Happy Crafting ~