Did you know you can use Tombow's TwinTone Dual Tip Markers to create watercolor? If not, prepare for your socks to be knocked off! It's Brittany Luiz here today and I'm excited to show you how to create this DIY watercolor postcard with Tombow TwinTones!
Supplies: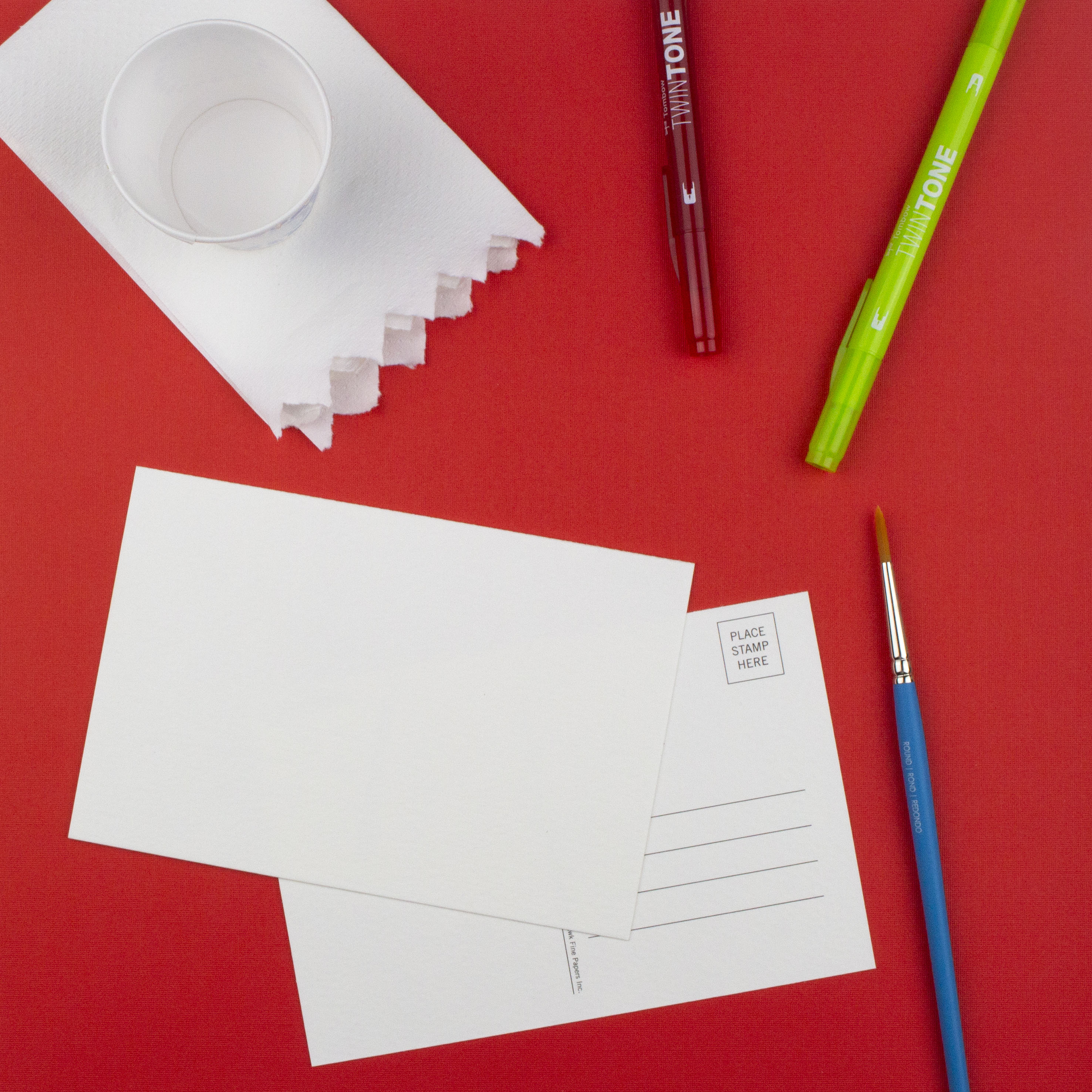 Create your own DIY watercolor postcard with Tombow's TwinTones by following the steps below!
Step 1:
Handletter your phrase using the MONO Drawing Pencil. I like to use a ruler to create guides for my letters to keep everything straight. Then, using the red and green TwinTones from the Bright Set, draw loose outlines of strawberries. I have a reference image on my workspace to get the general shape, but you can see that I draw these very loosely.
Step 2:
Use the TwinTones to add in color to your lettering to make it pop, then add scribbles of red throughout the strawberries. You don't need to be precise here!
Step 3:
Use the MONO Drawing Pen to ink the words "you are" and "special." Then, use your watercolor paintbrush loaded with water to blend out the ink in the strawberries. I try to do the green first so it doesn't get overpowered by the red, but don't worry if they bleed into each other, it actually creates a really fun look that way!
Step 4:
Dry your piece with a heat tool or let air dry, then with the MONO Drawing Pen you'll outline the word "berry" and all the berry illustrations, drawing loose ovals to represent the seeds. Erase any remaining pencil lines with the MONO Dust Catch Eraser.
And then you're finished! It may look quick, but this whole process took about 30 minutes. It was so therapeutic to create these little watercolor strawberries though! Have you ever used the TwinTones as watercolors? If you haven't, you should give it a try! They're so fun to use and the colors are super vibrant! Be sure to tag us @tombowusa and use #tombow if you share a project using them!