Hello everyone, Adrienne from @studio80design here to show you how to create a greeting card with a watercolor background using the new Tombow XL Blending Palette! If you love the original Blending Palette, you'll love this one even more! The new XL Blending Palette is 8×10 inches so there is plenty of room to blend and create with your Tombow Dual Brush Pens!
Materials You Will Need:
Tombow XL Blending Palette
Tombow Dual Brush Pens-Pick a few shades of whichever color you choose (I used 055, 025,062, & 991)
Blank Card-I cut mine 5.5×11 from mixed media paper, then folded in half
Ruler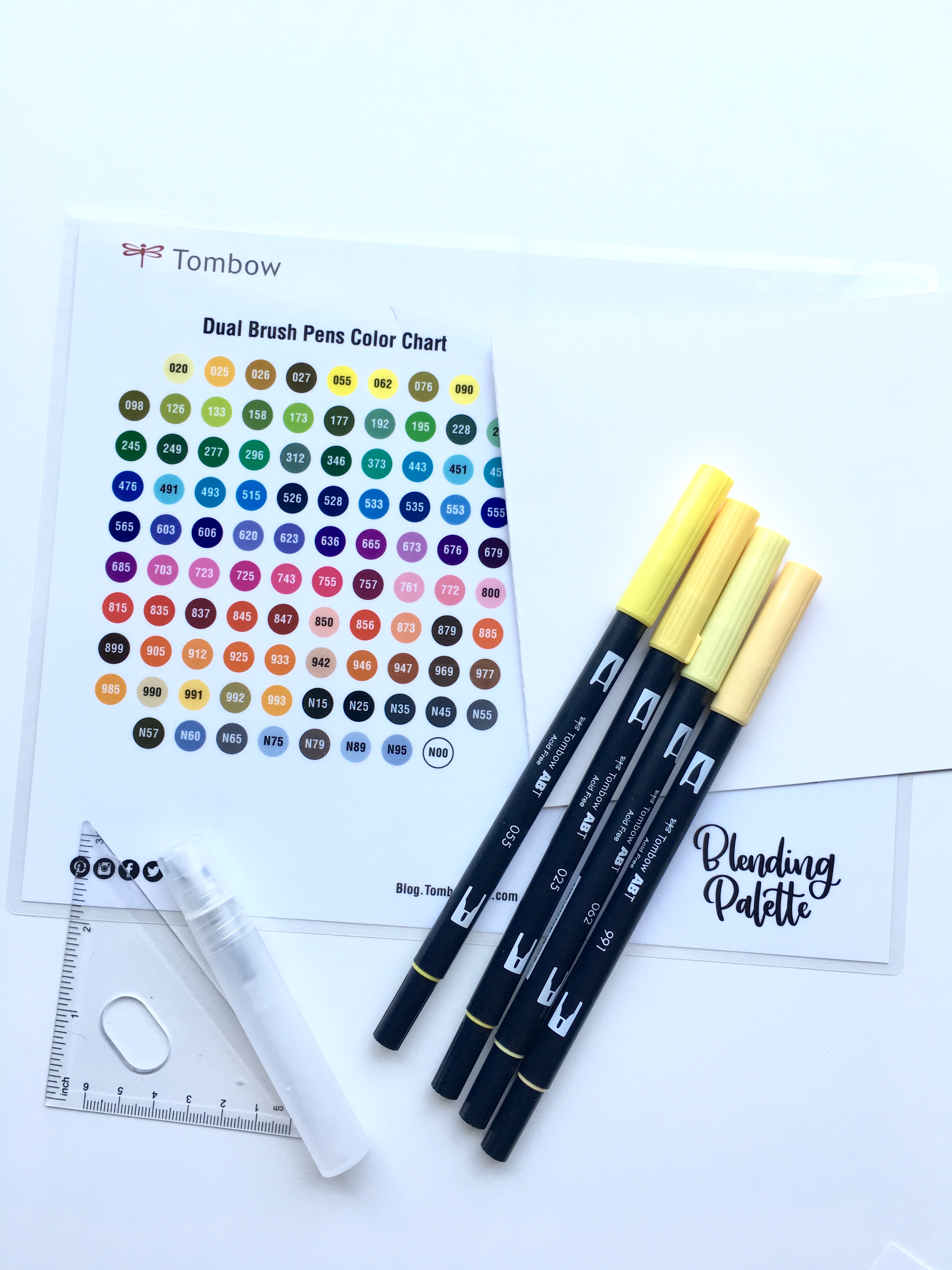 Step 1
Take your Dual Brush Pens and draw on the XL Blending Palette to get the ink down. Vary your colors so they'll blend well together. I put my ink down in the general shape of my card, so it will cover the entire front.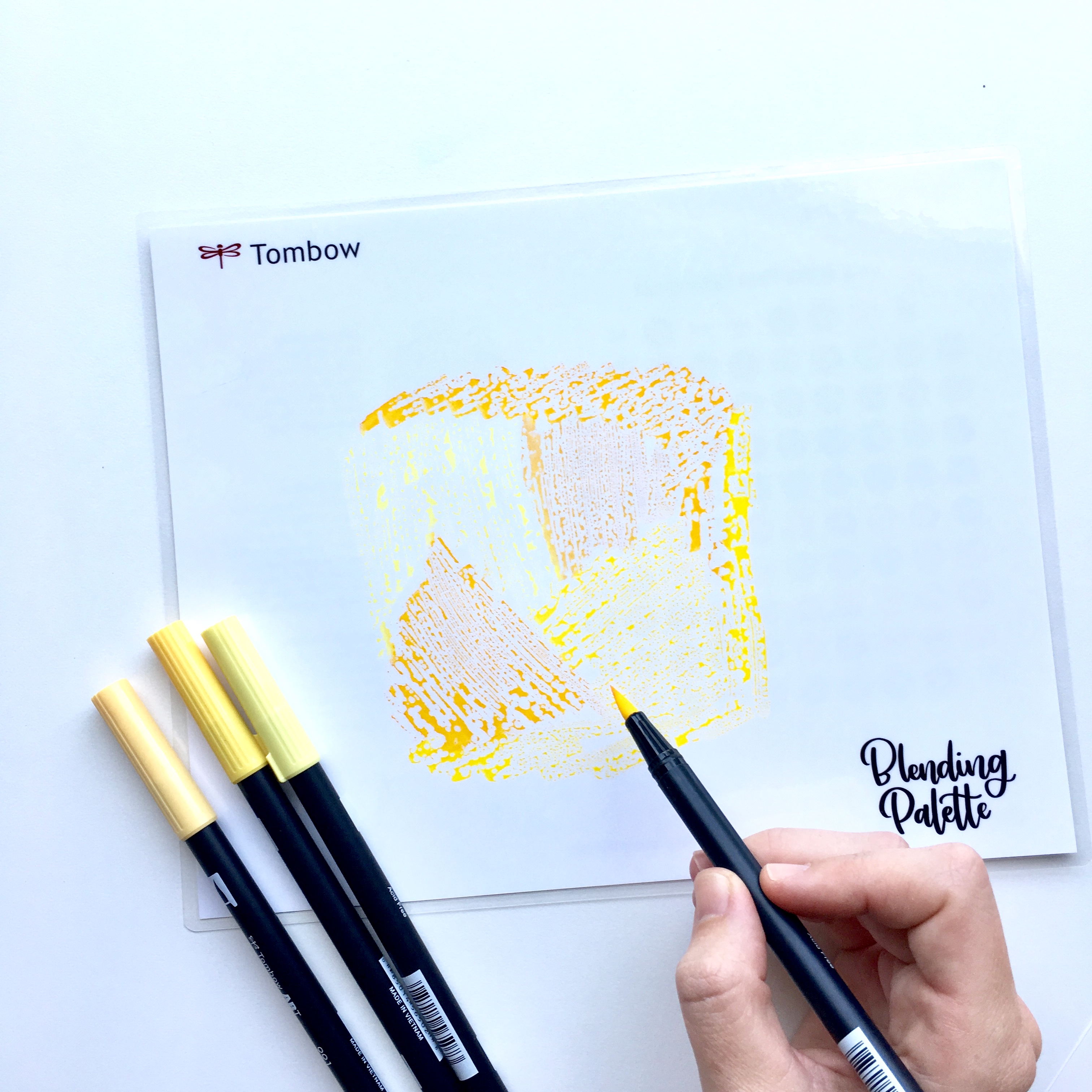 Step 2
Use your spray mister filled with water to mist the colors. I used 8-10 sprays to make sure the colors would blend together and get a nice watercolor effect. Experiment with the spraying process before you put it on your card! The texture of the ink will change with more or less water added.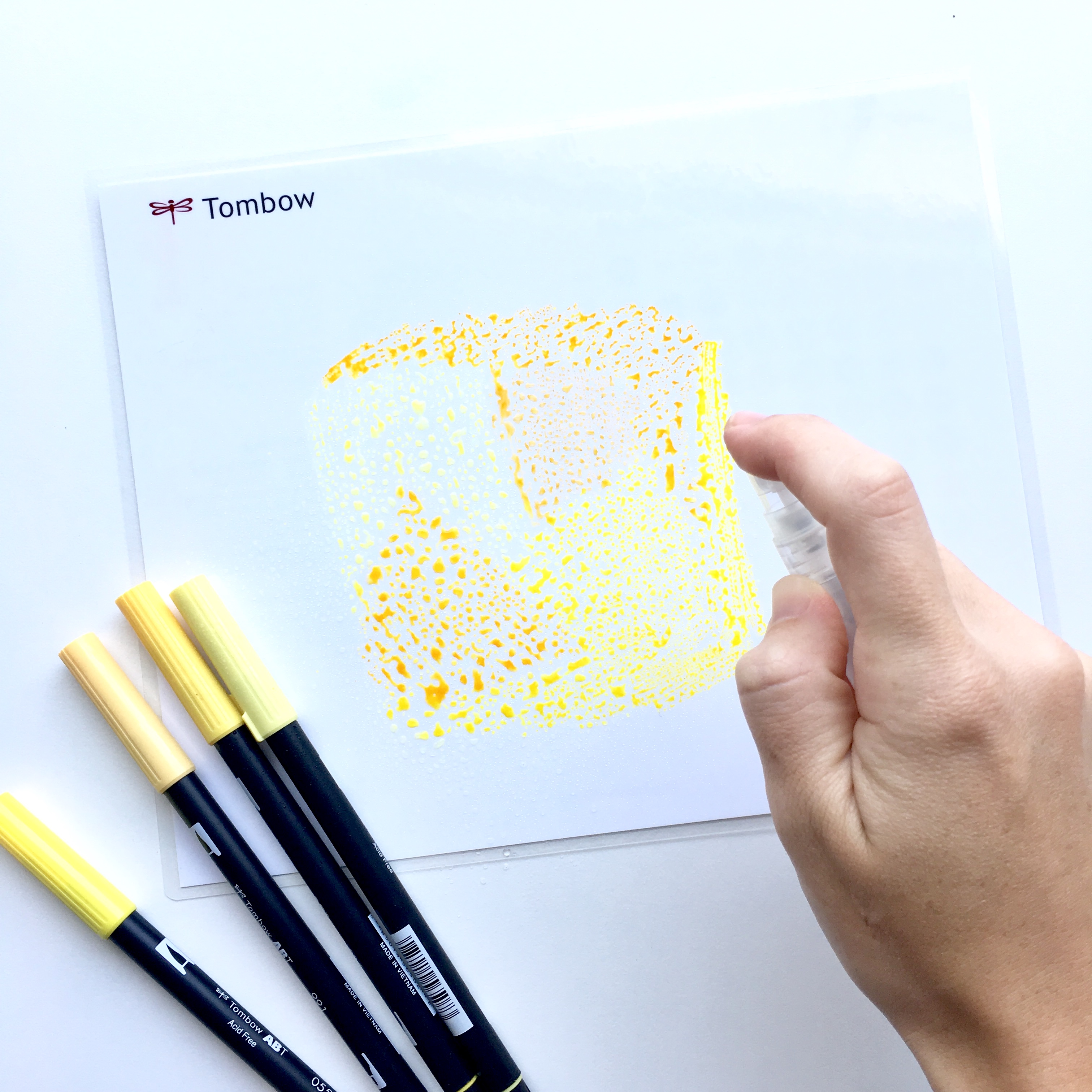 Step 3
Place your card face down onto the XL Blending Palette. Press down on the card to make sure the colors mix and transfer to the card. Then turn it over and wait for it to completely dry. After it has dried, lightly sketch a diamond using a pencil and ruler in the center of your card.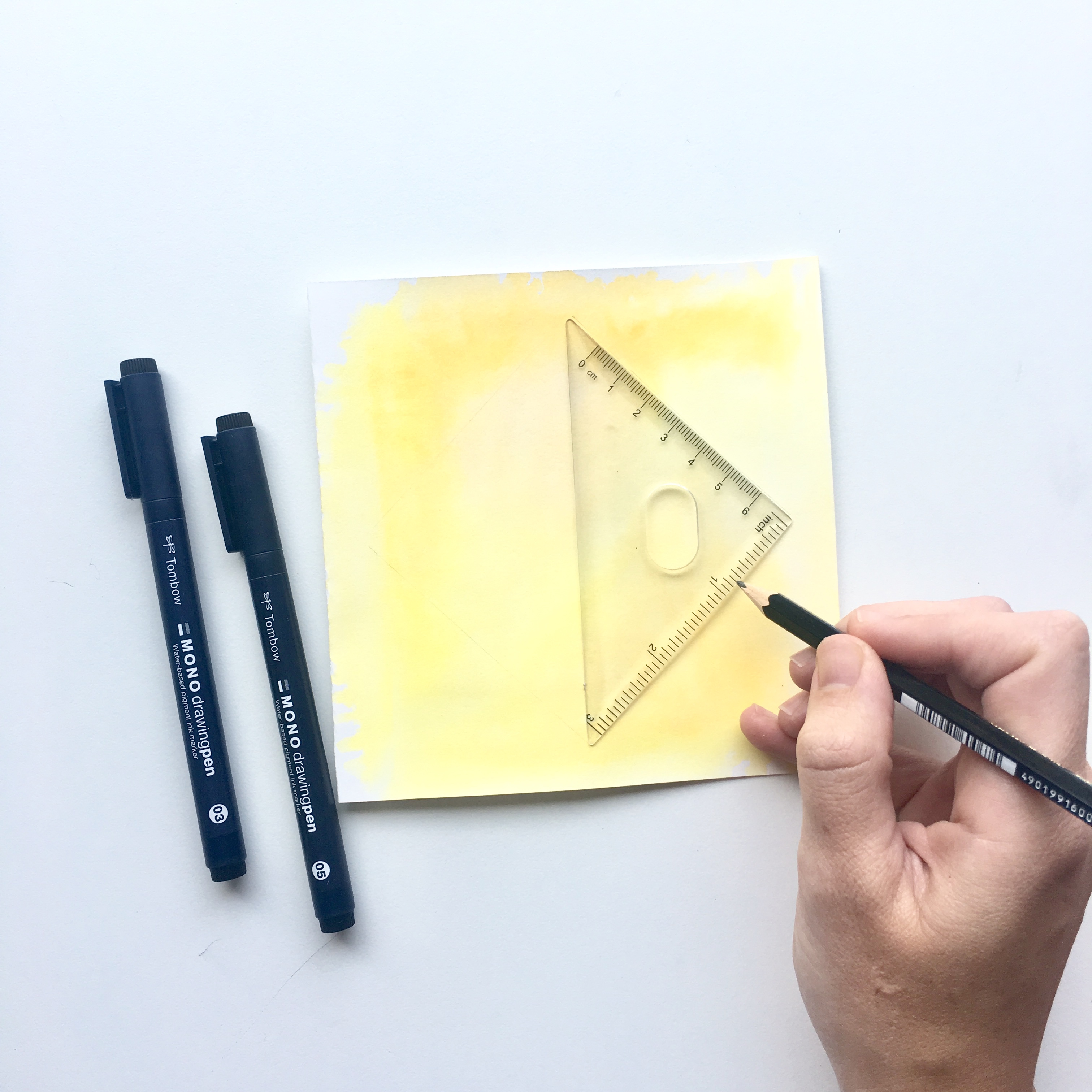 Step 4
Use your 05 MONO Drawing Pen to start your sketch. Draw the center of the flower and a few beginning petals around the center.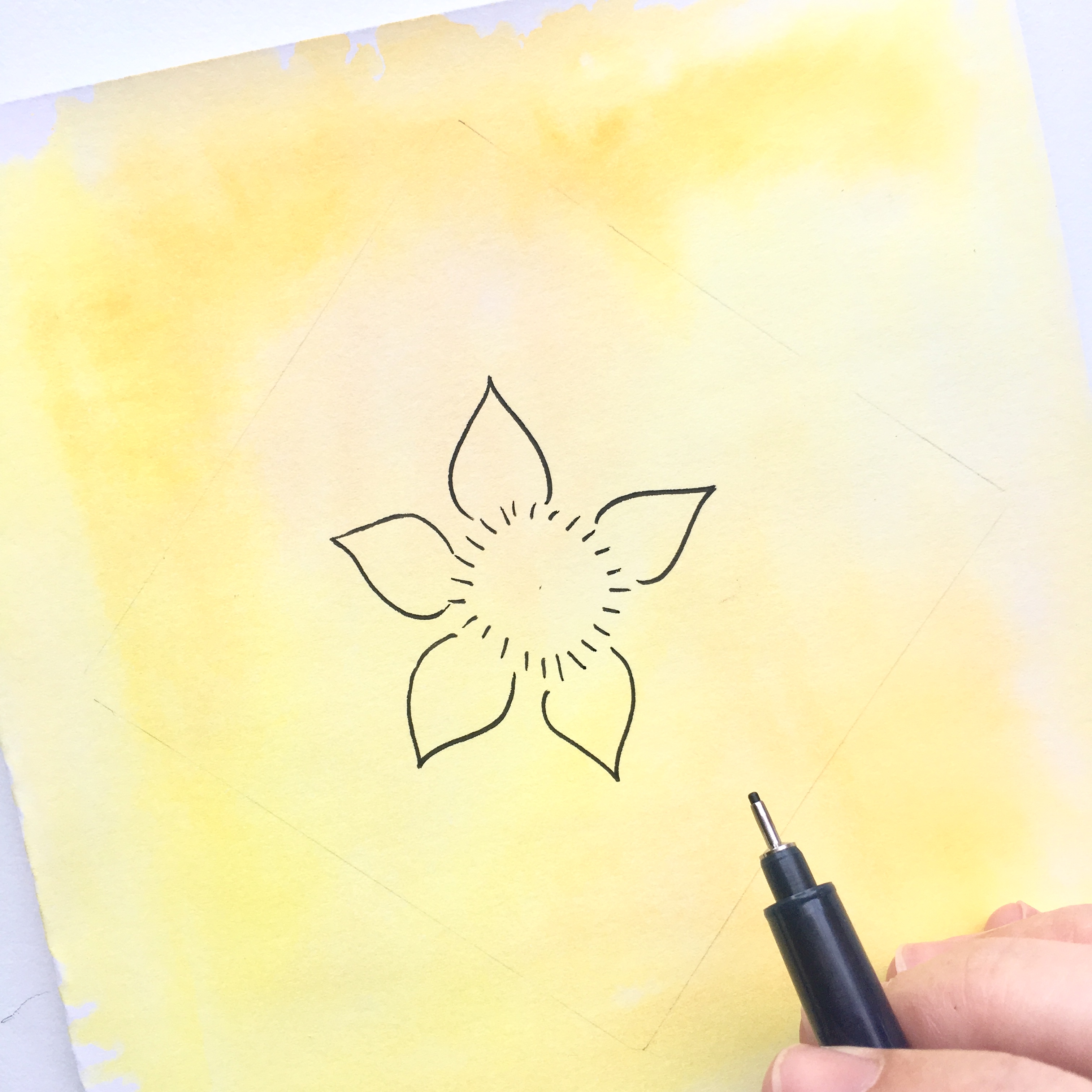 Step 5
Add in more petals around the center of your flower.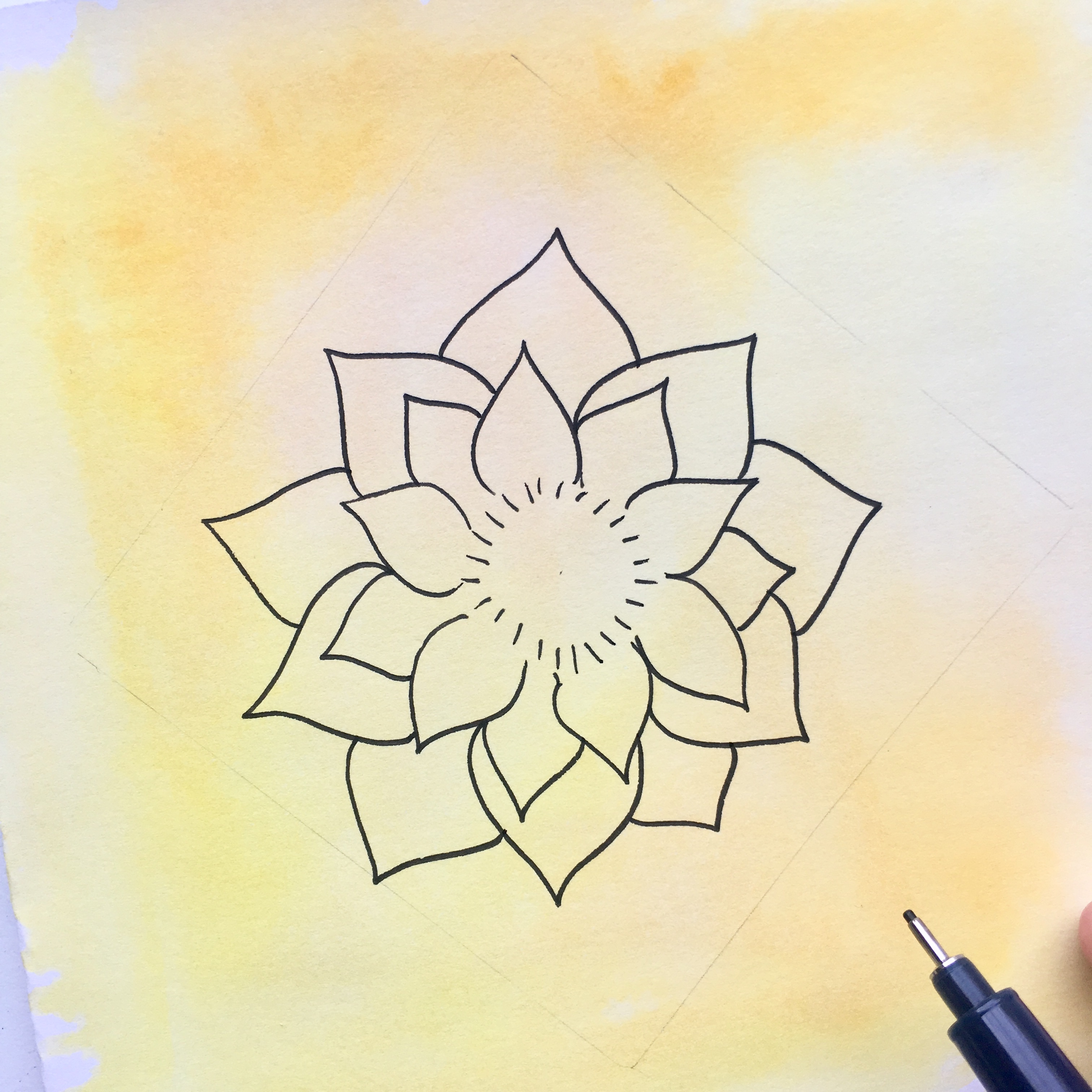 Step 6
Draw in several leaves around your flower.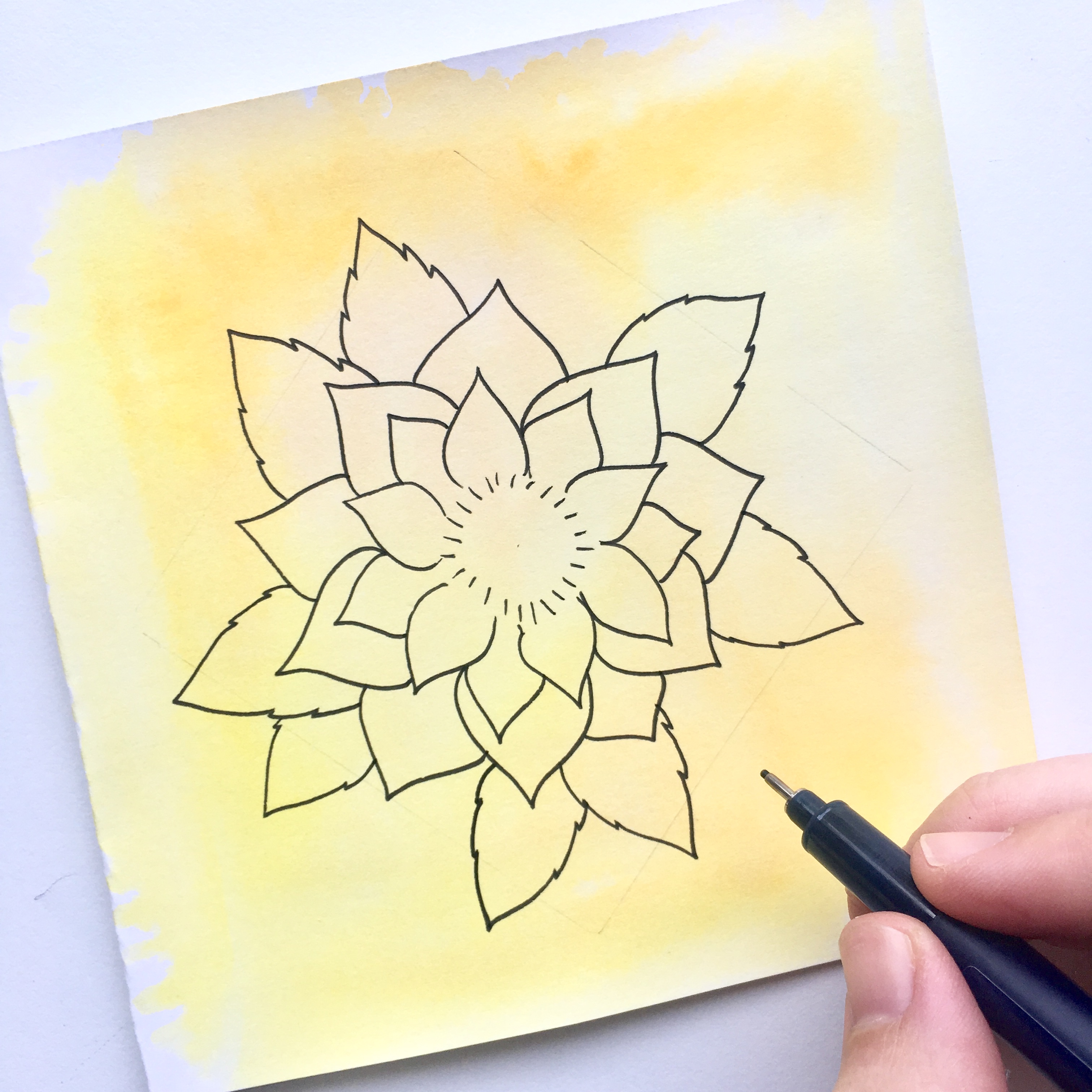 Step 7
Use the 03 MONO Drawing Pen to draw in small details to your flower, like petal lines and leaf details.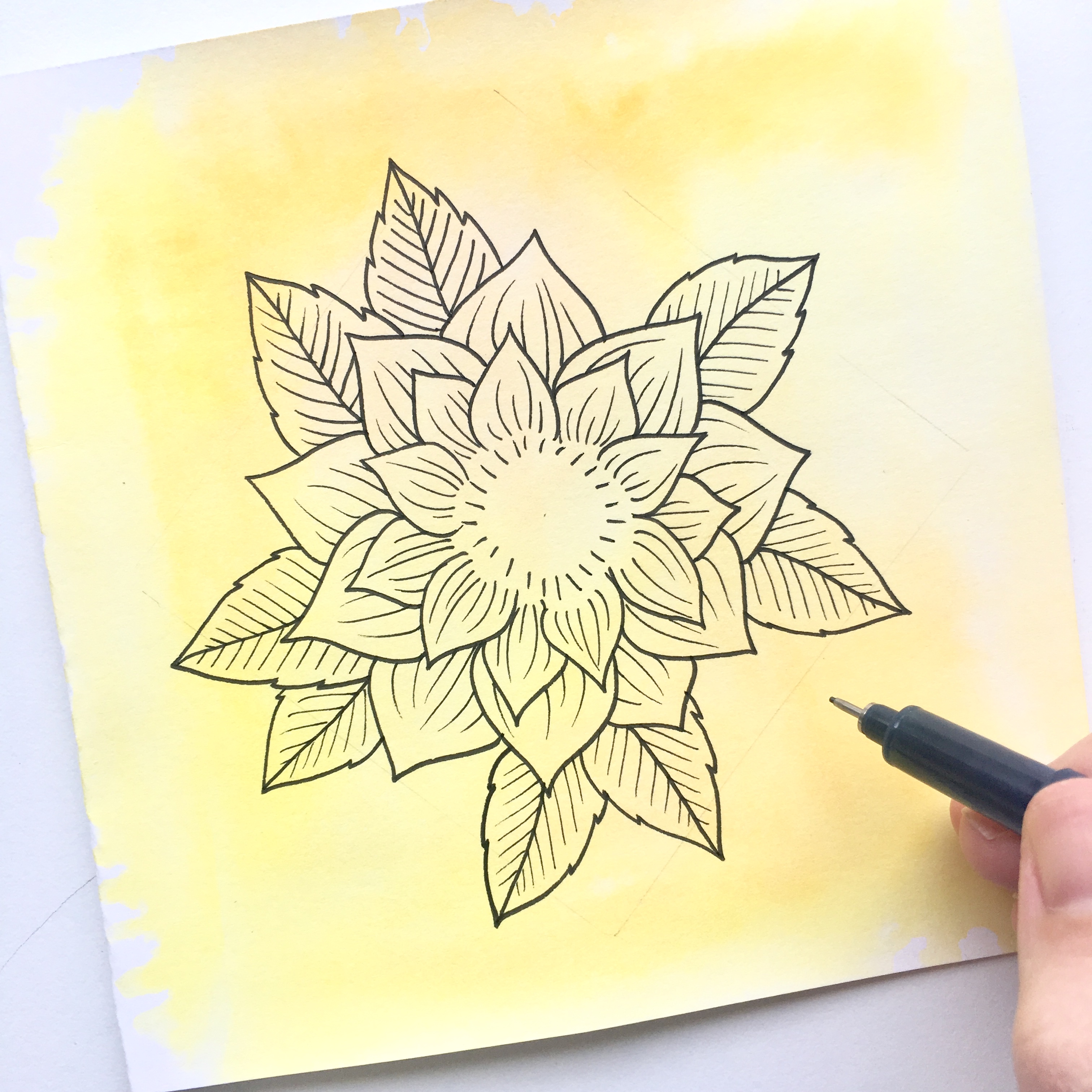 Step 8
Continue drawing in small filler flowers and the center of your flower.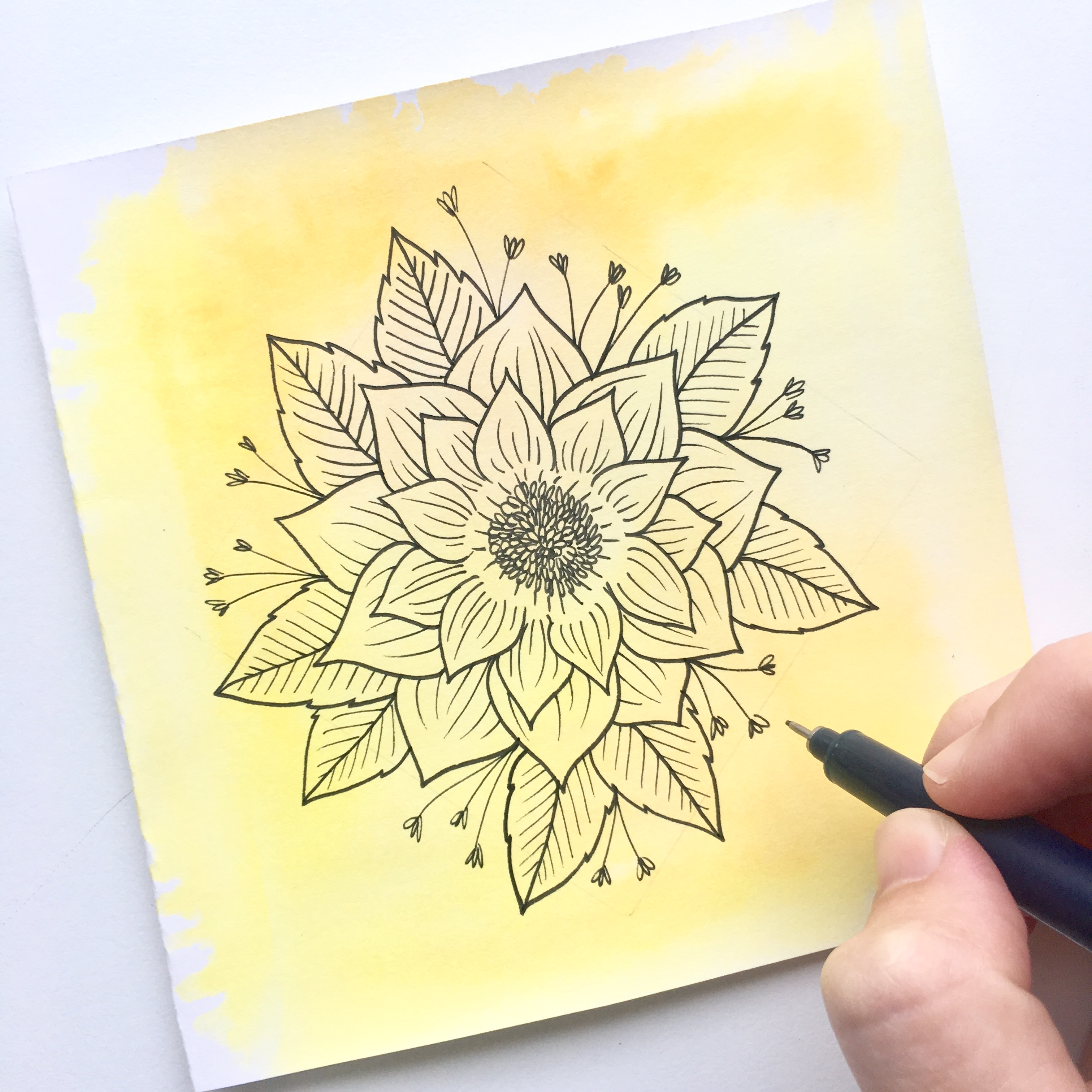 Step 9
Use your ruler and pen to create a double diamond around the flower. Make sure to not draw over any petals or leaves so it looks like the flower is in front! Add in stippling around the flower to add even more detail. That's it, you're done!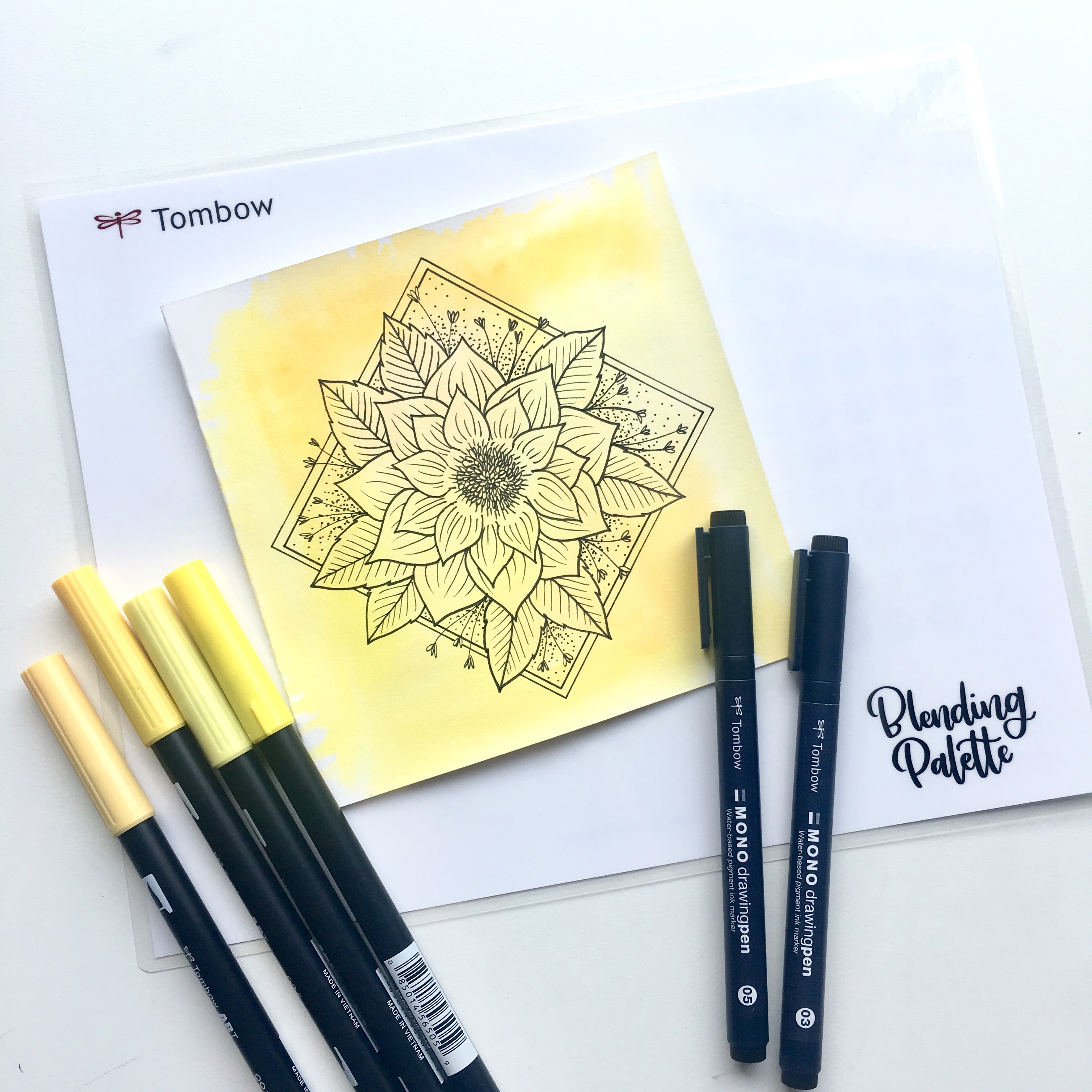 Thank you so much for joining me today, I hope you found this tutorial helpful! If you want to see more inspiration, go check out @studio80design!
Adrienne