Hey Tombow Fans! This is Jennie! Have you seen the NEW amazing Tombow Fudenosuke Color Brush Pens? Today I have a sweet little project, spreading kindness with Tombow and Mixbook. Small acts of random kindness can bring a smile to a stranger's face!
What You Need:
Paper Pad
Envelope (It comes with the card. Yay!)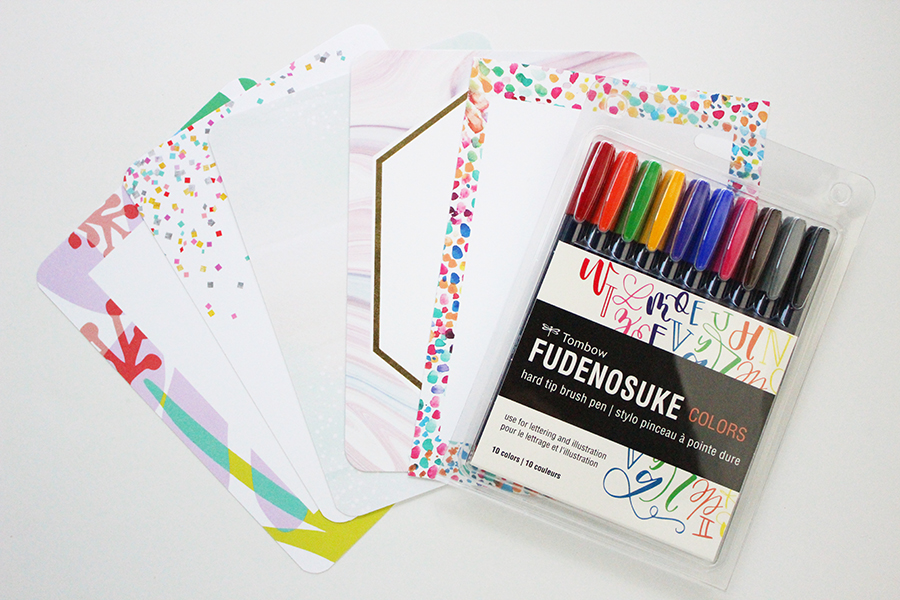 Step One:
These Mixbook cards are fancy and you don't want to ruin 10 of them before you make a masterpiece. Practice your quote and composition in a blank paper like the Rhodia Dot Pad. It's one of my favorites because it's smooth. The pen glides nicely on top of the paper! I used the the Black Tombow Fudenosuke Brush Pen Hard Tip to practice. Remember, practice makes you better.
Step Two:
Use a light pad to trace your favorite piece on your Mixbook card. You worked on your lettering and composition first, now you get to play with color! If your quote is short you can choose a color for each letter. But if your quote is long like this one you can choose a color for each word.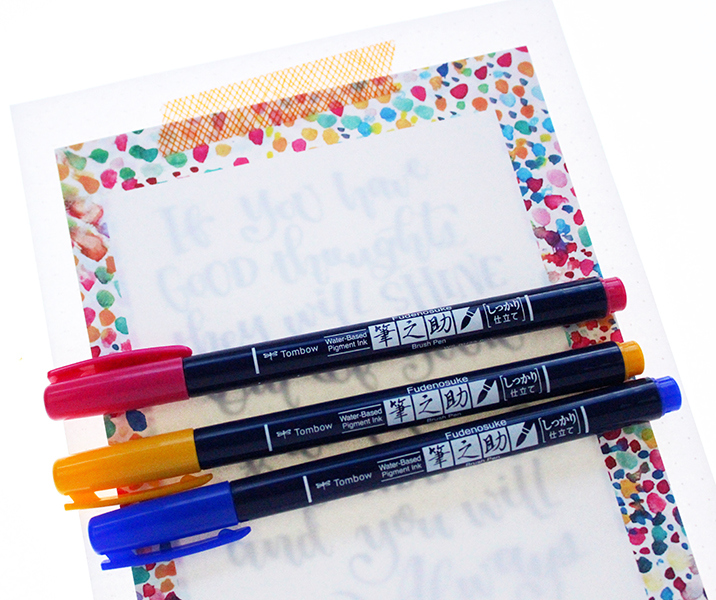 Step Three:
Don't leave your envelope naked! It wants a little color too! On the back I drew random lines using Tombow Fudenosuke Color Brush Pens. I kept drawing until it was pretty full. Then I flipped the envelope 90 degrees and did a few extra lines.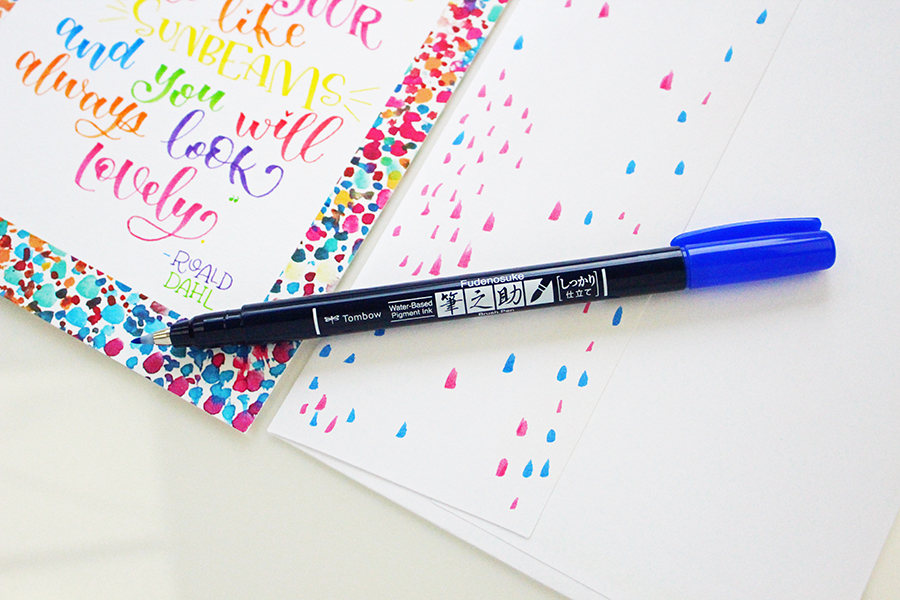 So much color! I can't tell you how excited these Tombow Fudenosuke Color Brush Pens make me! Have I mentioned that you can blend these too?! YAY!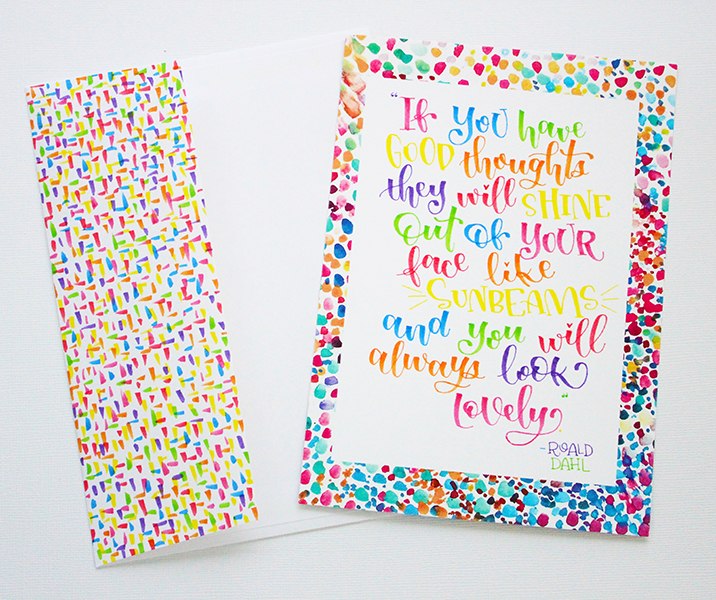 Maybe you are wondering, where is the spreading kindness part? Well I planned to leave this around random places and parks but it has been raining quite a bit so I'm going  to leave it at the library. I like to sneak these in popular books! You can also leave them for your neighbors or coworkers. I wanted to make this card go around so I added on the back "Sign it & Pass It!" That way more than one person can get a ray of sunshine!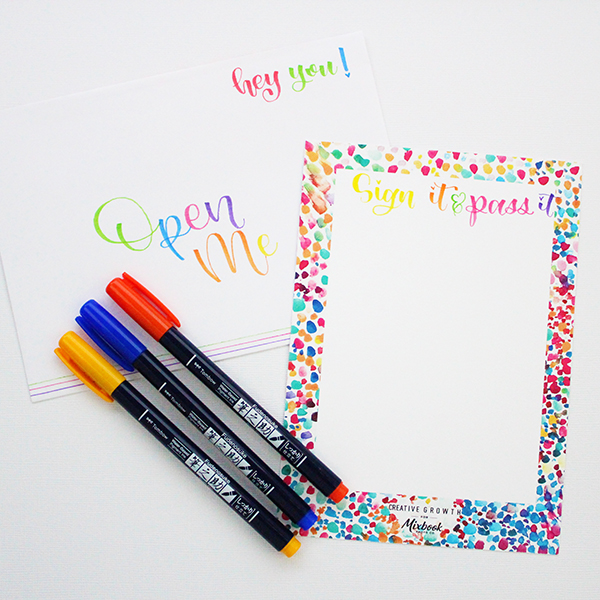 I hope you enjoyed this post and you feel motivated to spread kindness like confetti! Take Care!