Hi crafty friends! Dani from PopFizzPaper here sharing how easy it is to make spooky spiderweb decor for Halloween. Let's get started!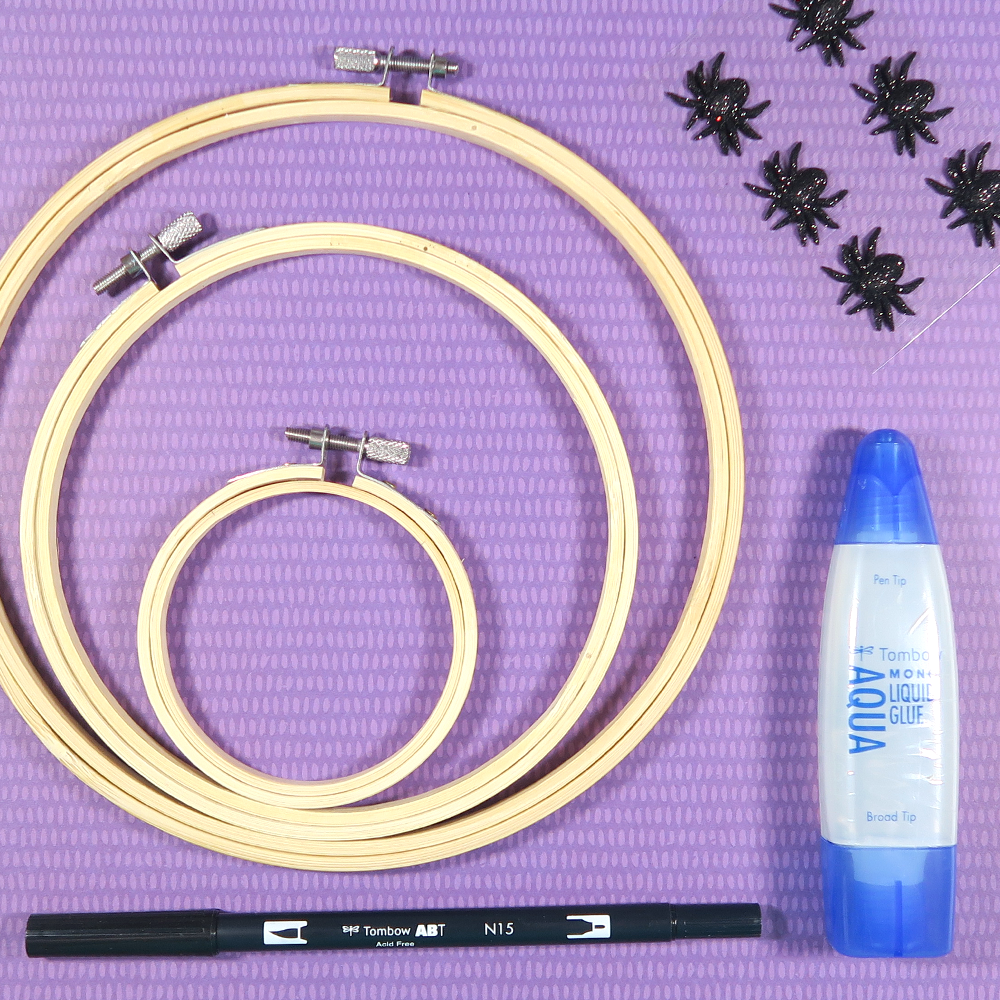 SUPPLIES:
Wooden embroidery hoops of various sizes
Spiderweb webbing (the white stretchy kind!)
Scissors
Black glitter
Black spiders (mine are dimensional glittery ones, but plastic ones would work, too!)
Tombow Xtreme Putty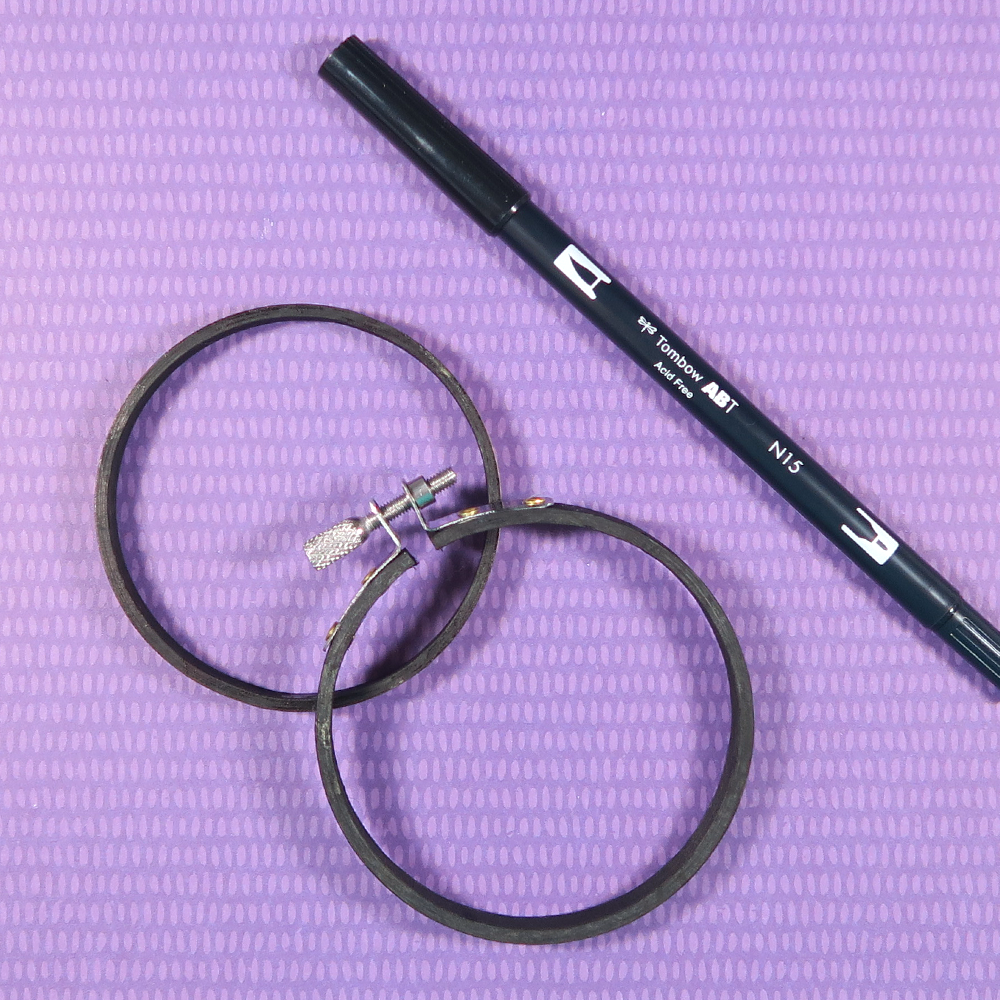 STEP ONE:
To begin, color your hoop rings with the N15 black Tombow Dual Brush Pen. The wood might fray the brush tip a bit, so if you have an older black pen, use that one! Alternately, you could also add the color to the Blending Palette and pick up with a bit of water and a paintbrush if you don't want to worry about fraying your tip.
Color the front of each ring component, the inside of the interior ring, and the outside of the exterior ring.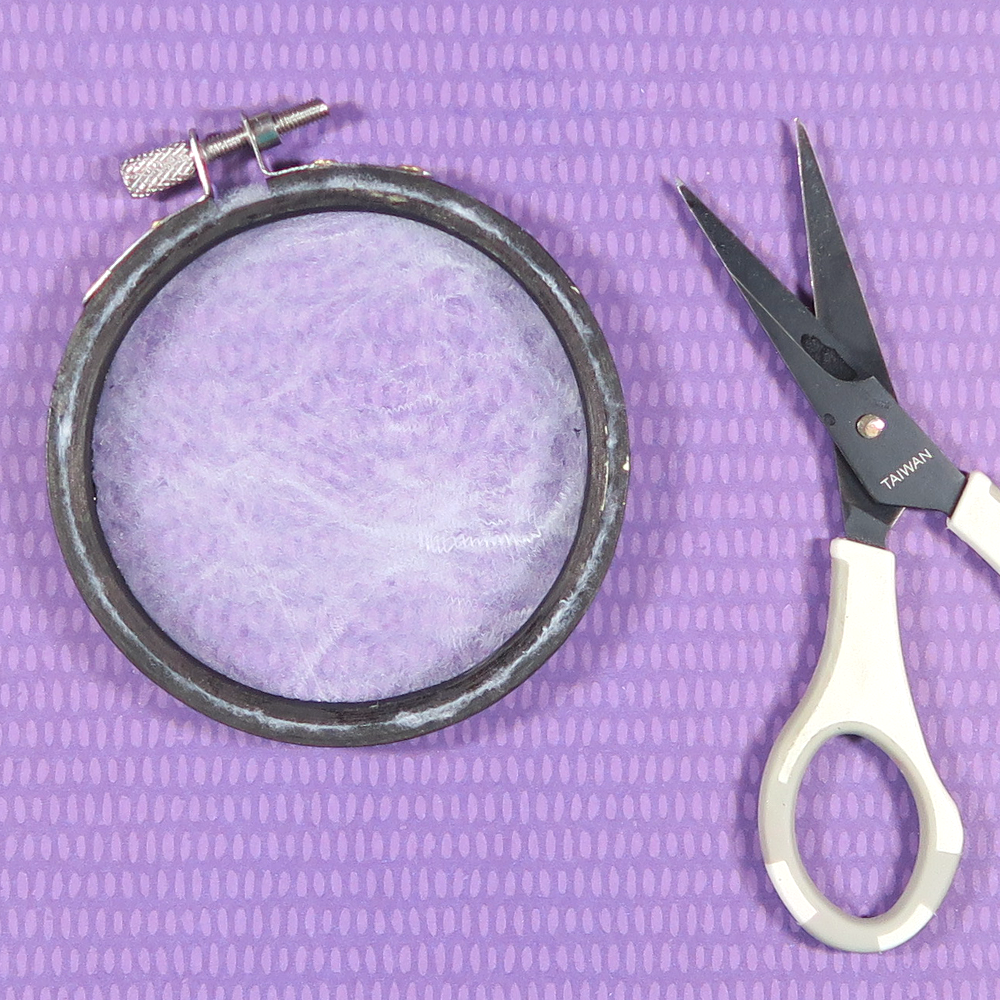 STEP TWO:
Next, place your interior hoop ring face down. Stretch the white webbing across it, then place the outer ring face down around it. Tighten the screw at the top to secure the webbing and rings in place. Now trim off the extra webbing! It's ok if there is a little bit of the webbing peeking through the front of your embroidery hoop, like shown above. We'll take care of it in the next step!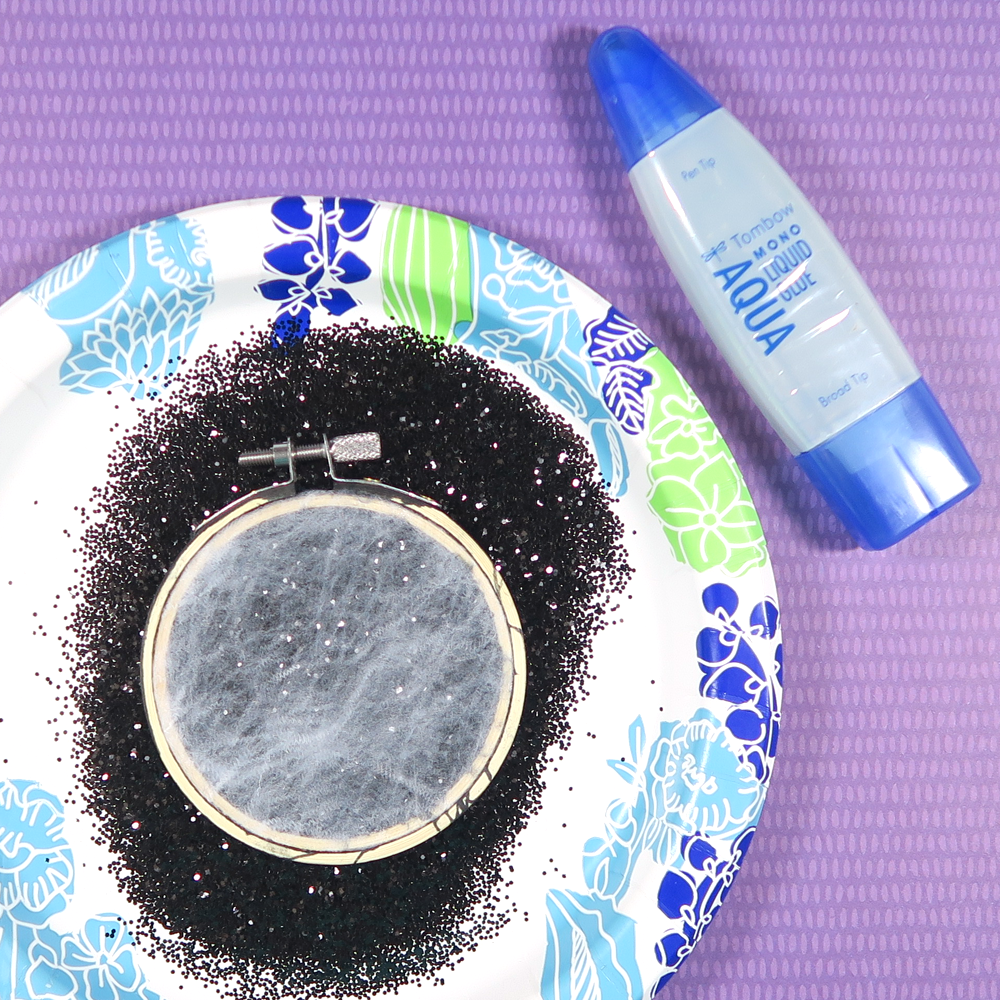 STEP THREE:
Next, let's add some sparkle to this spiderweb decor project! Add plenty of Tombow MONO Aqua Liquid Glue to the front surface of your hoops, then press it down into some black glitter. TIP: A paper plate is perfect for this as it keeps the glitter from getting everywhere and you can easily fold up the plate to pour the excess glitter back into the bottle. Set aside to dry and repeat the process for any other hoops you want to create.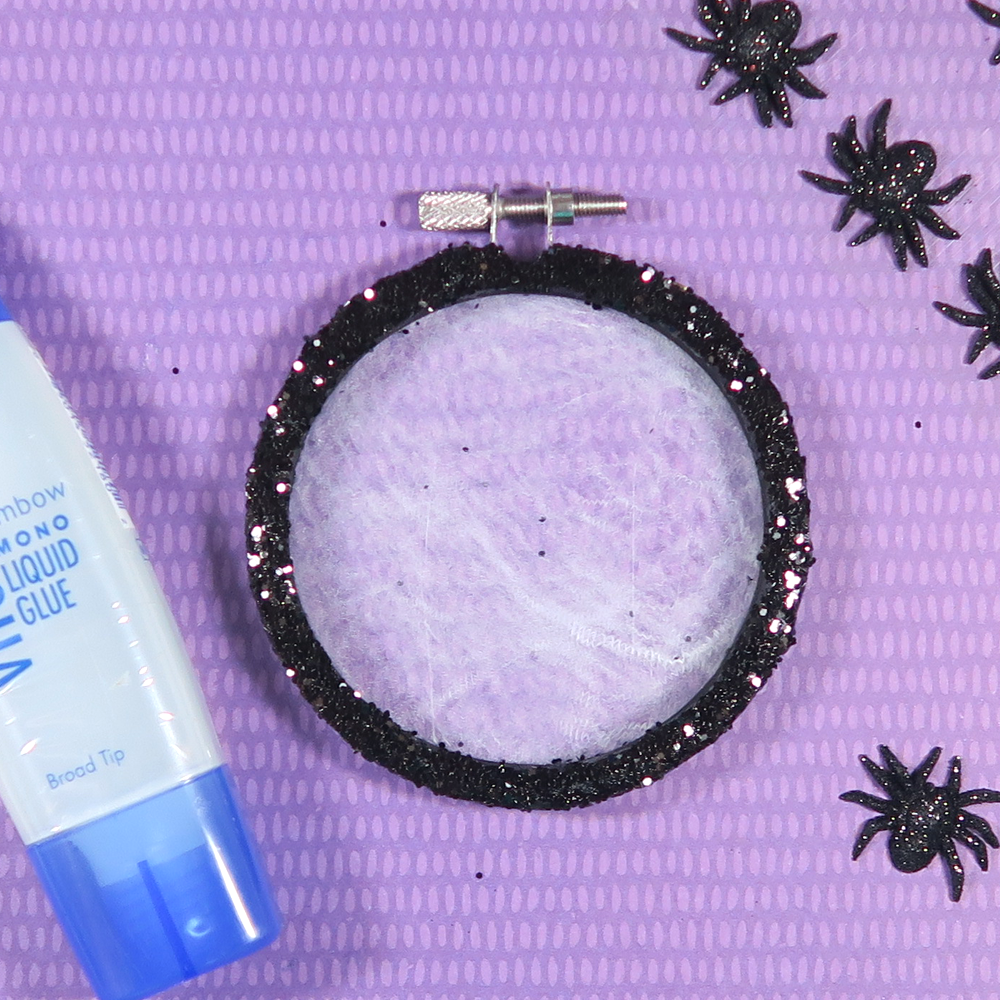 STEP FOUR
Once all the glitter is dried in place, it's time to add some spiders! Use the Tombow MONO Aqua again to adhere your spiders on the webbing, then set aside to dry. I placed my hoops with spiders face down so that the spiders didn't get glued down to my work surface – the webbing is thin and the glue seeps through a little bit.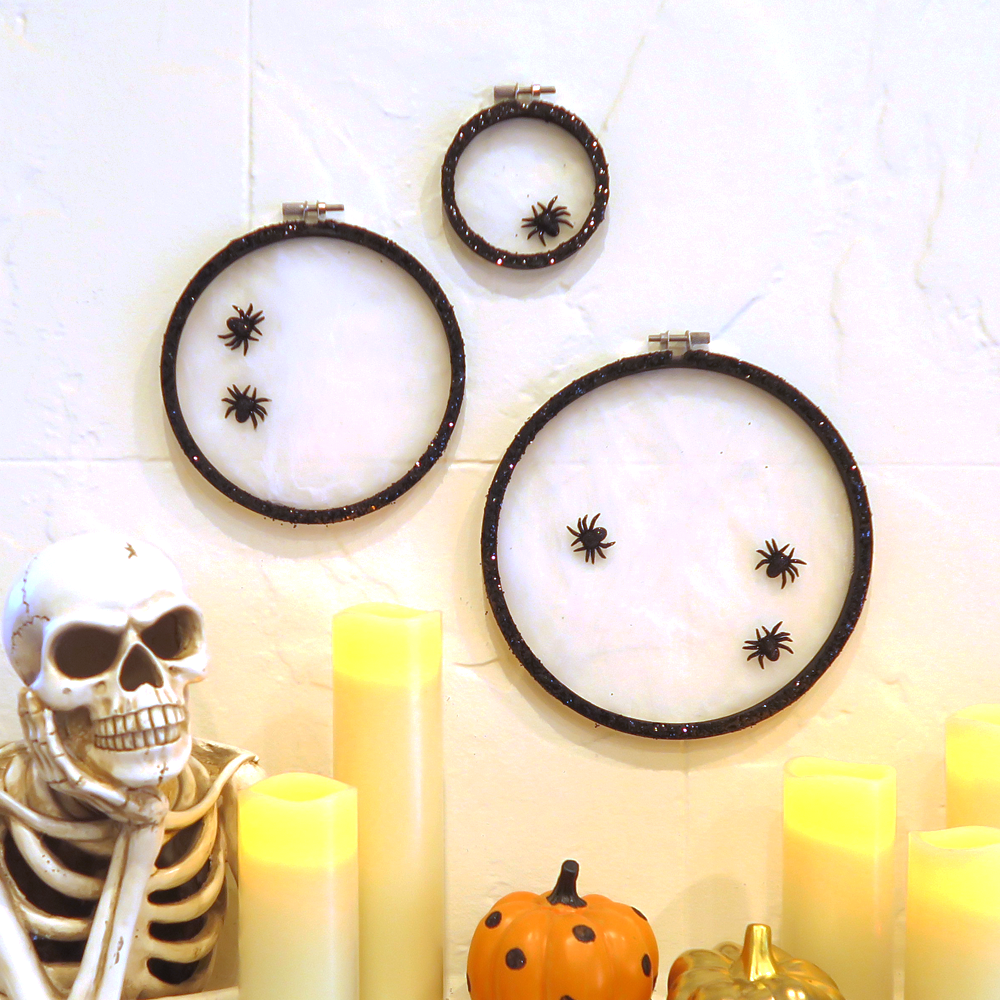 Time to hang up the spiderweb hoops! Take a small piece of Tombow Xtreme Putty and roll into a thin rope shape, then apply to the back of a hoop. Press onto the wall and repeat for all of hoops you created. These hoops are super sparkly and I love how from afar they look like actual spiders crawling on the wall. So spooky!
Thank you so much for following along with my spiderweb decor tutorial today! For more Halloween decor inspiration, check out this adorable mummy mason jar and this magical lettered pumpkin. See you next time!