Hello, Jessica from BrownPaperBunny here to show you how to make this chic DIY black and white Halloween banner. It's easy to make, looks great, and you'll only need a few supplies to get started.
Supplies:
Card or thick paper
Black or white ribbon or string
Tombow MONO Adhesive+ Permanent
Scissors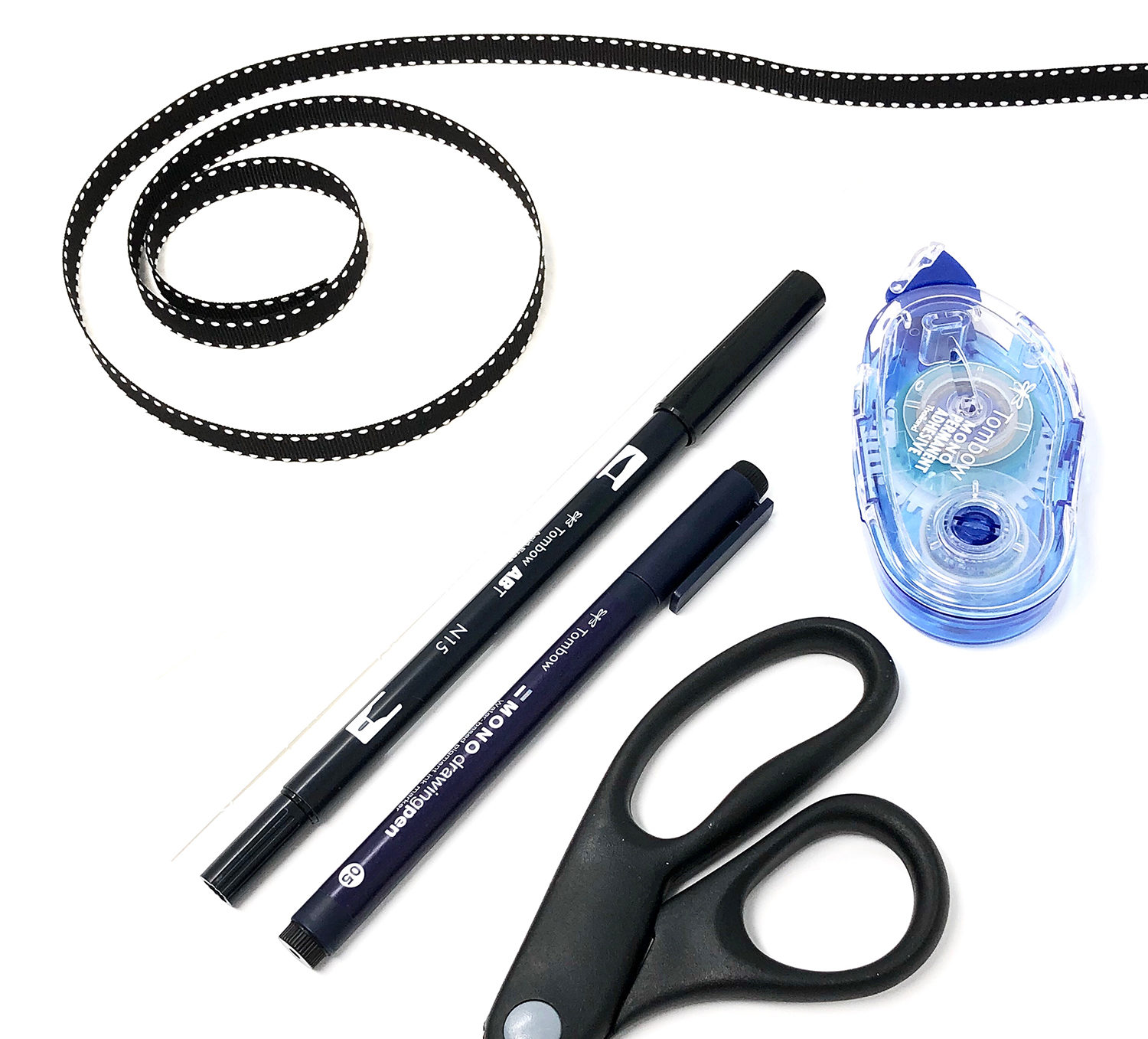 Step 1: Cut Out Your Pennants
The first step is to cut out the pennants for your banner. An easy way to choose the size of your pennants is to divide the card in half horizontally then see how many you can fit into each half, with one side made up of triangles and the other side dovetail shapes. You'll fit twice the triangles by having every second one upside down. Leave a strip at the top of each pennant to fold over the ribbon. Once you have your first set of shapes cut out you can use them as a template for the rest.
Step 2: Create Your Designs
Once all your pennant shapes are cut out you are ready to draw your Halloween designs using MONO Drawing Pens and your black Dual Brush Pen. I made mine a little less scary to avoid giving my daughter nightmares but you can make yours as kid-friendly or as spooky as you like. Think about drawing ghosts, ghouls, haunted houses, witch silhouettes, spiders, bats, webs or jack-o-lanterns. Feel free to alternate simple patterns in between the Halloween motifs.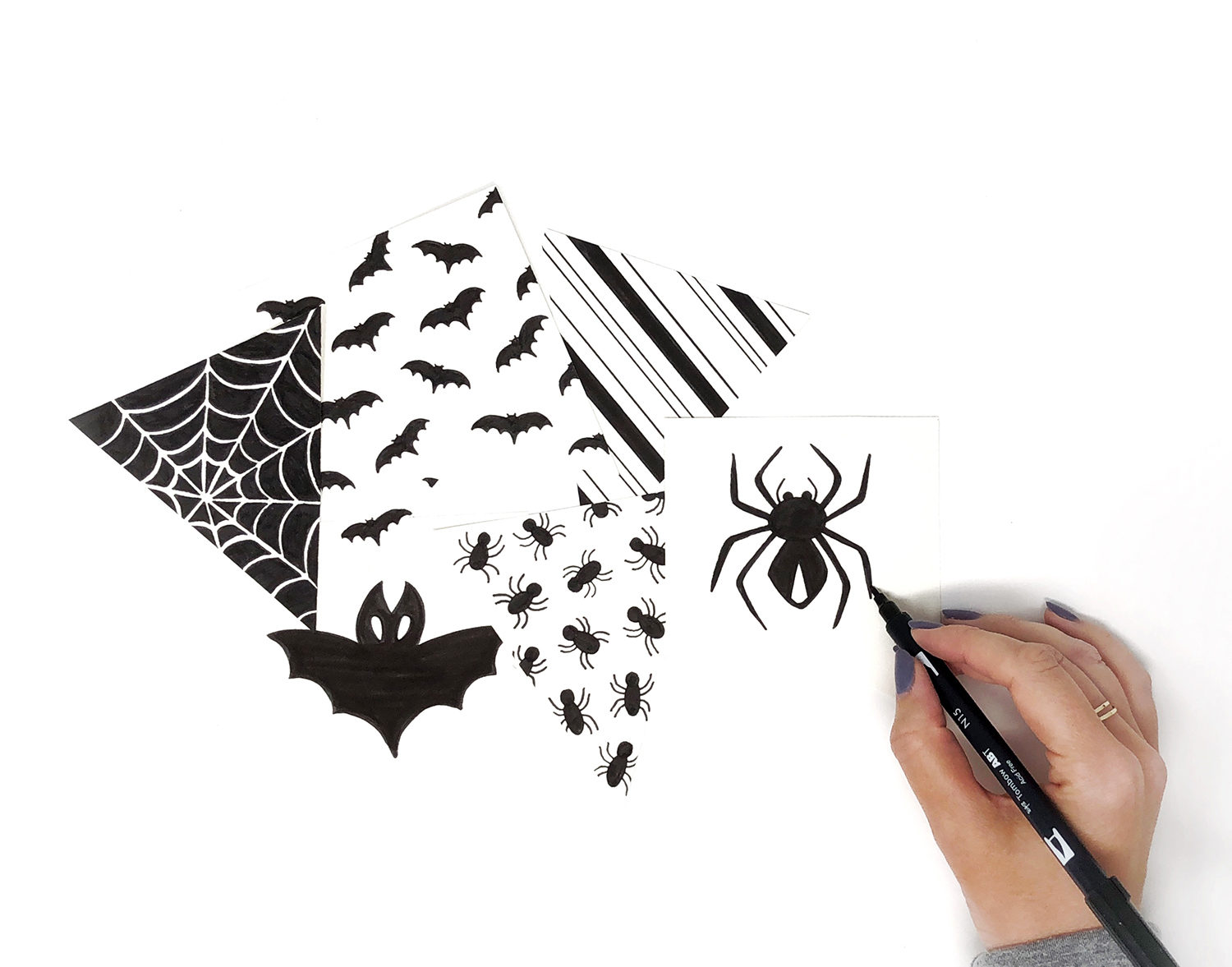 Step 3: Stick The Pennants to the Ribbon
Once all your pennants are completed it's time to stick them to the ribbon or string. To make sure they are secure fold the top of the card over the ribbon and use your adhesive to stick the folded flap to the back of the pennant. To ensure a strong bond it helps to place the folded section under a heavy book for a few minutes. Continue until all of your pennants are fixed to the ribbon, then you're ready to hang it. It looks great above a fireplace, in a doorway, or a window.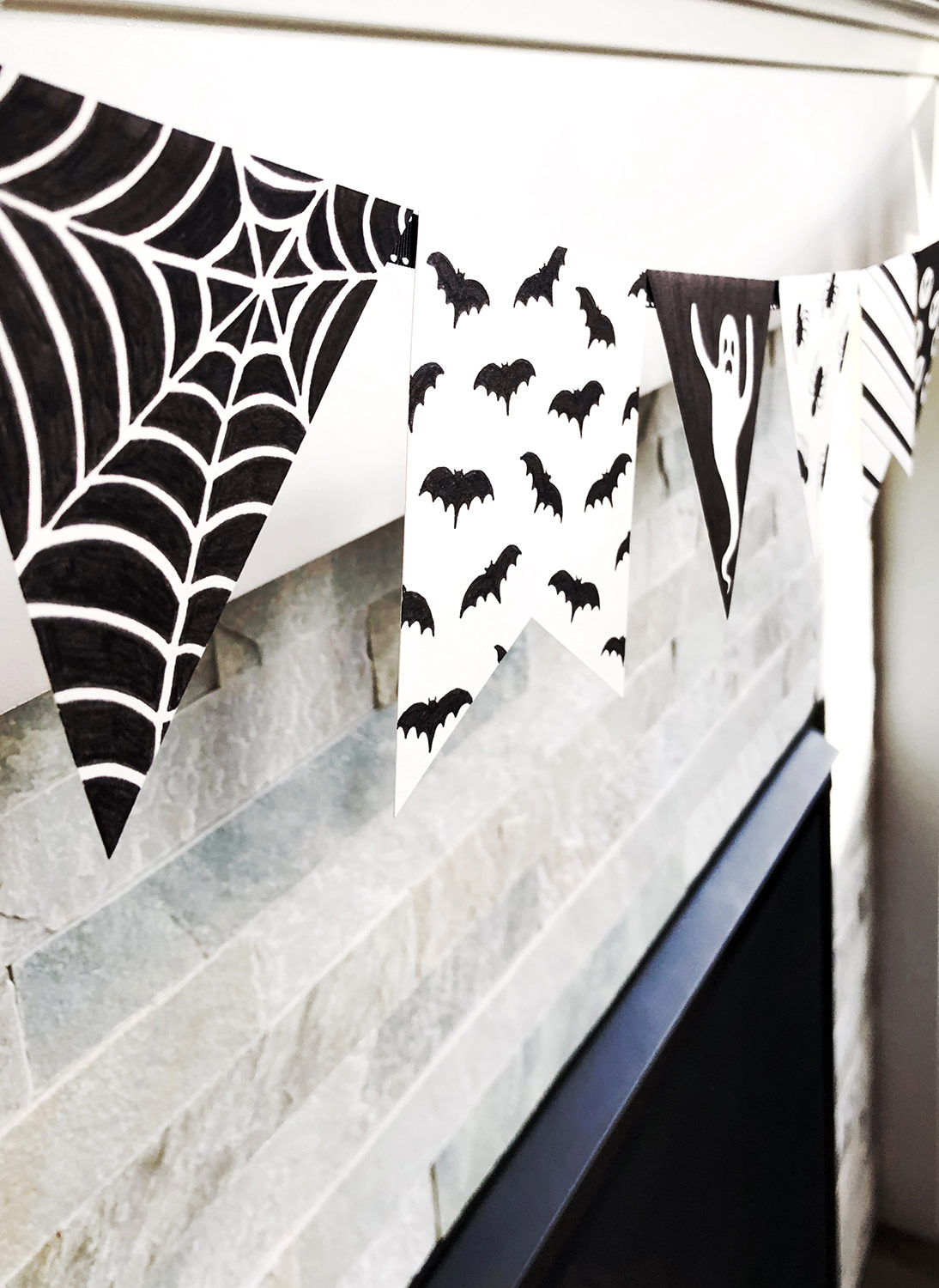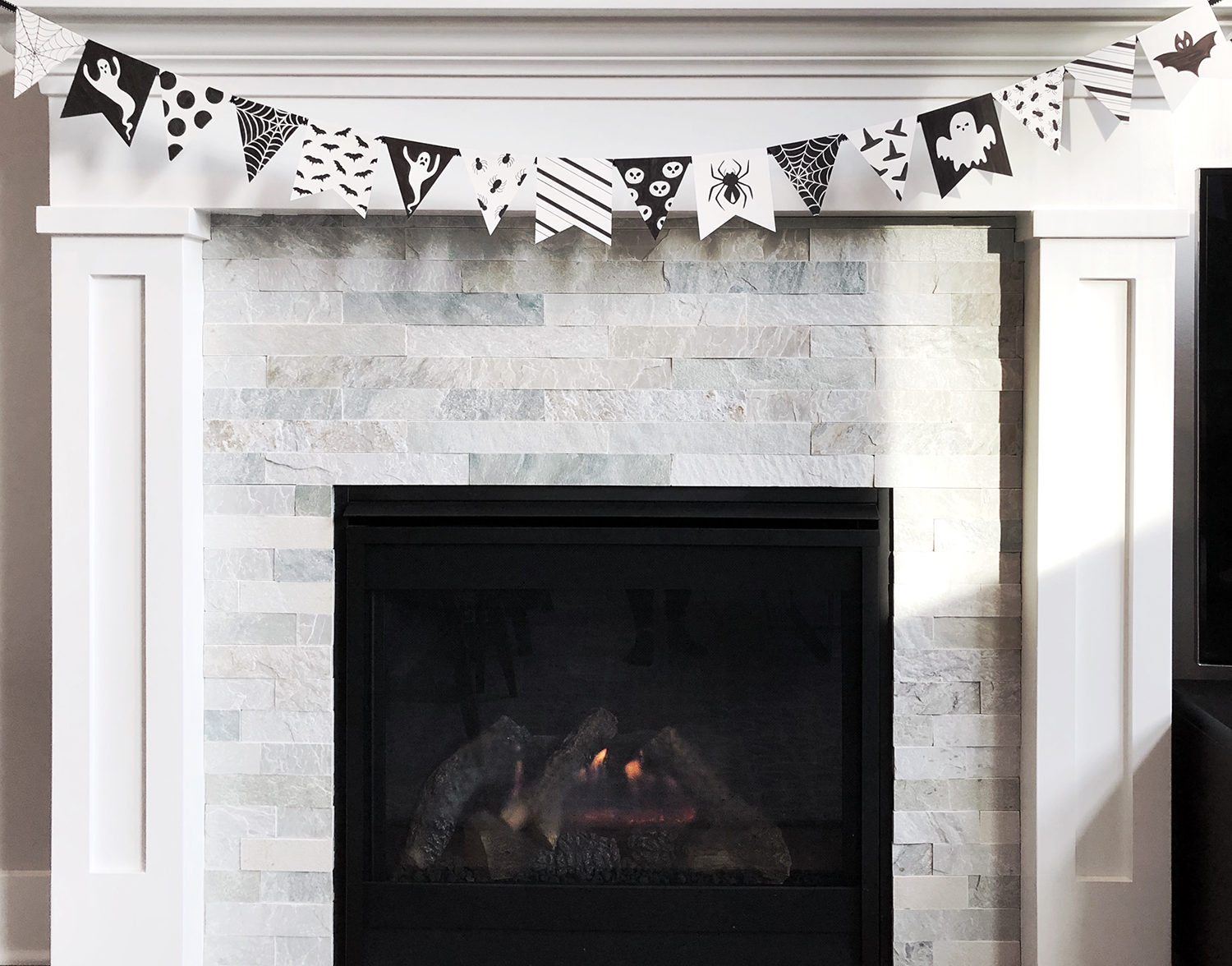 Show us your DIY black and white Halloween banner on social media. Tag @TombowUSA and @BrownPaperBunny so we can see your handiwork!