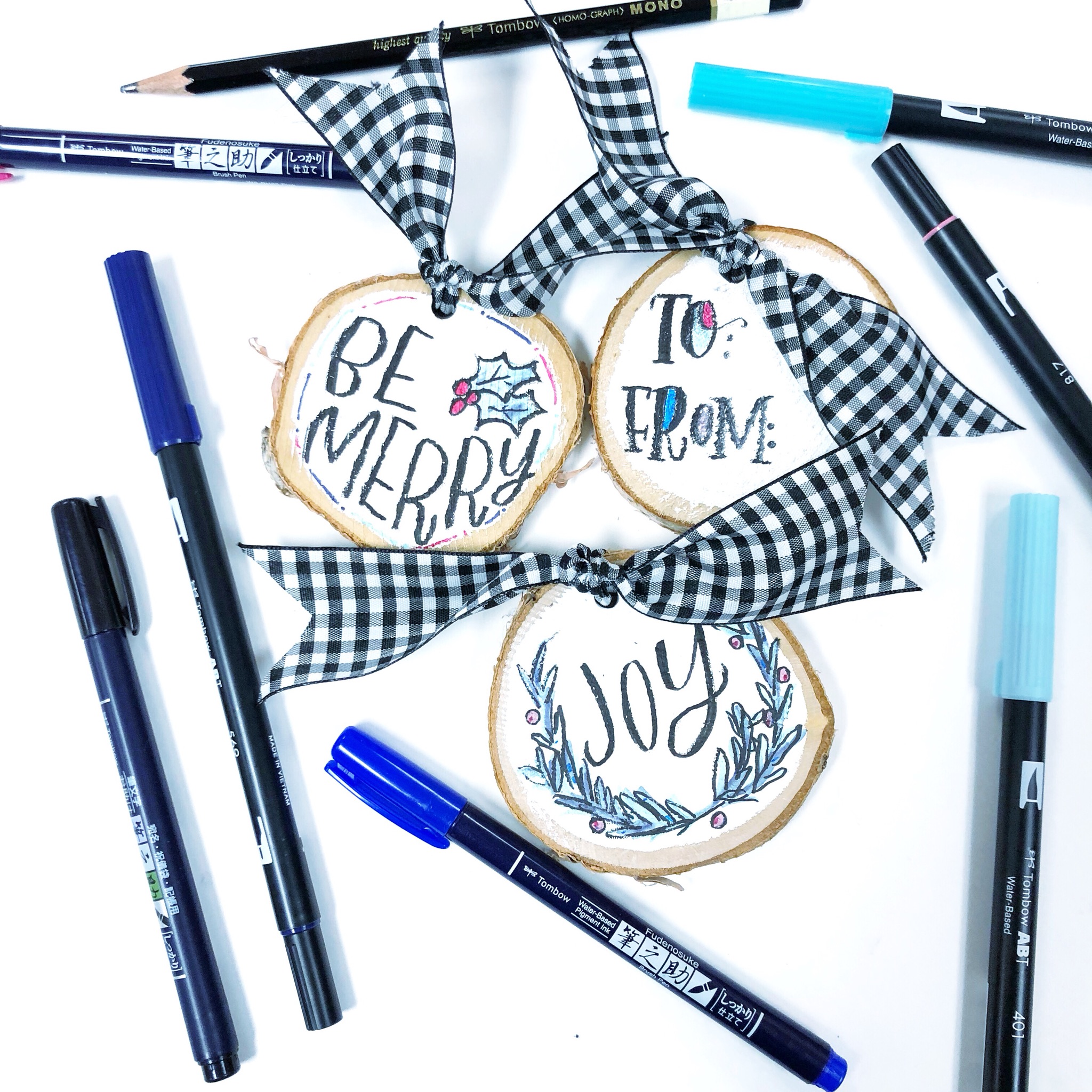 It's Lauren from Renmade Calligraphy and I am excited to share all about my favorite new Tombow USA products of 2018 while taking you step-by-step through how to create your own handlettered wood slice tags and ornaments, just in time for the holidays!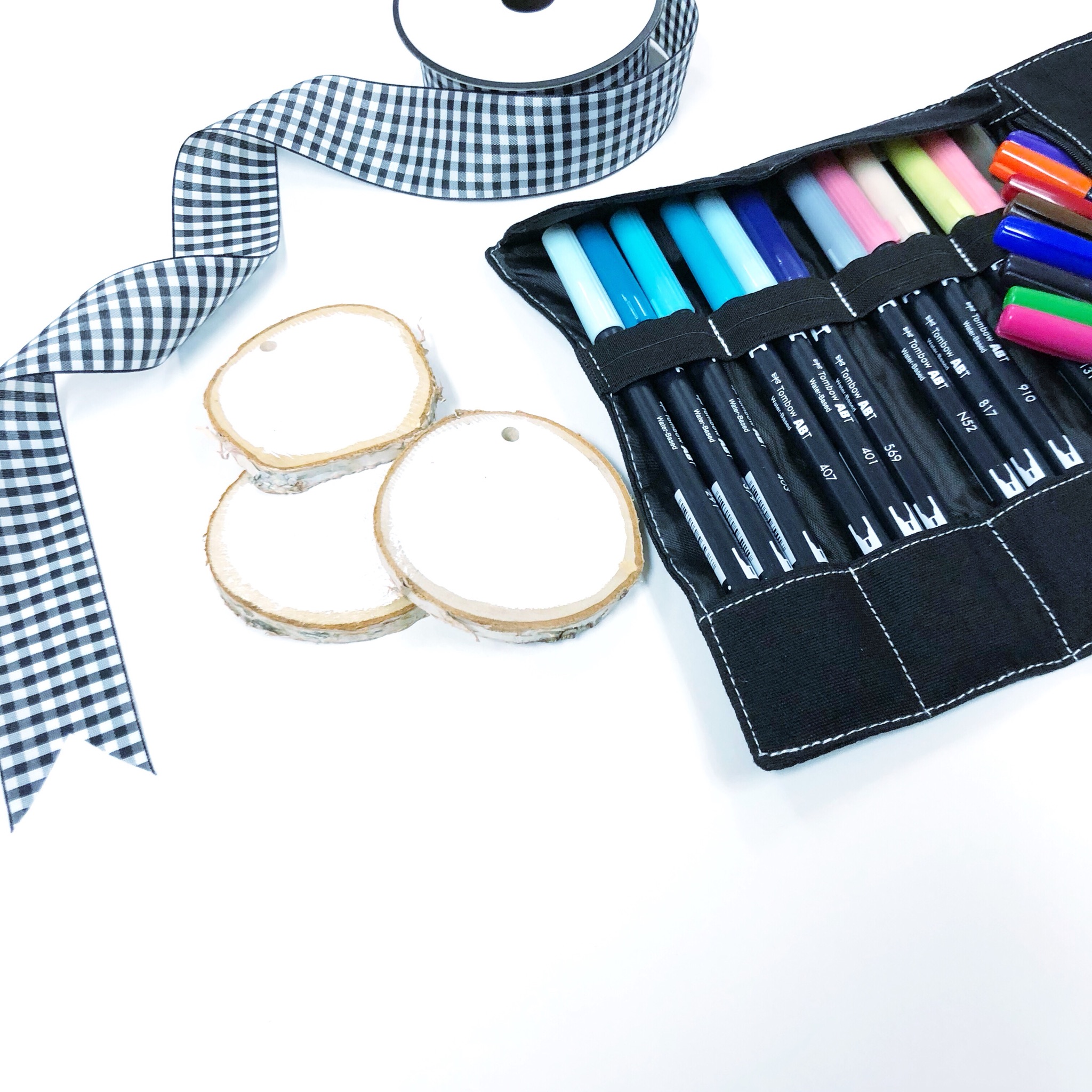 WHAT YOU'LL NEED:
Wood Slices (small/ornament size)
White Acrylic Paint or Chalk Paint and paint brush
Ribbon

1. PREP AND SKETCH
Start by drilling a hole and paining the wood slices in white acrylic or chalk paint. The smoother the surface and less tacky the paint, the better! Using the Tombow MONO Drawing Pencil, sketch phrases or doodles onto the slices. The designs can be holiday themed for a decorative tree or just have simple to and from to be used as a gift tag.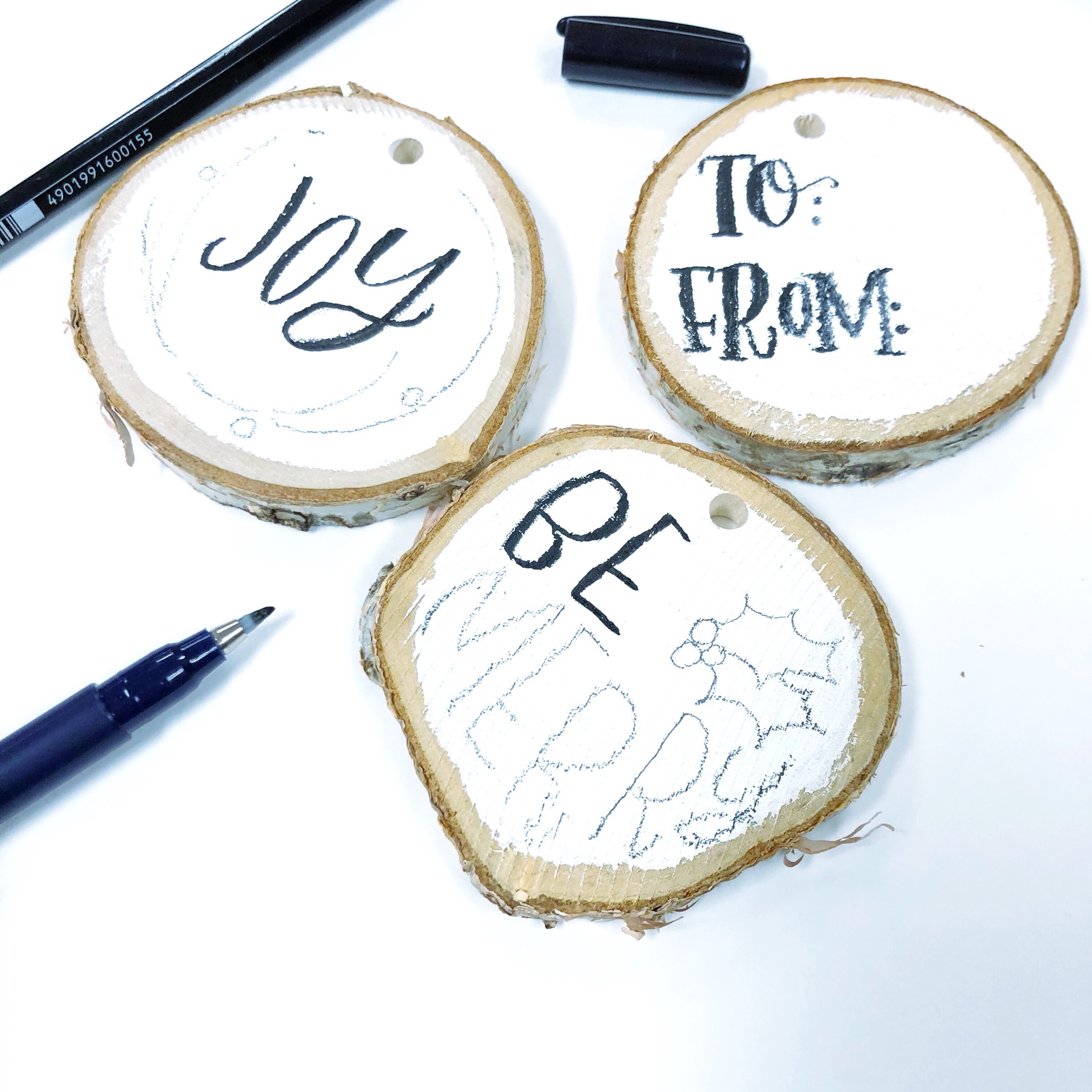 2. INK UP THE LETTERS
Trace over the lettering with a black Tombow Fudenosuke Hard Tip Brush Pen or a different color from the Tombow Fudenosuke Colors.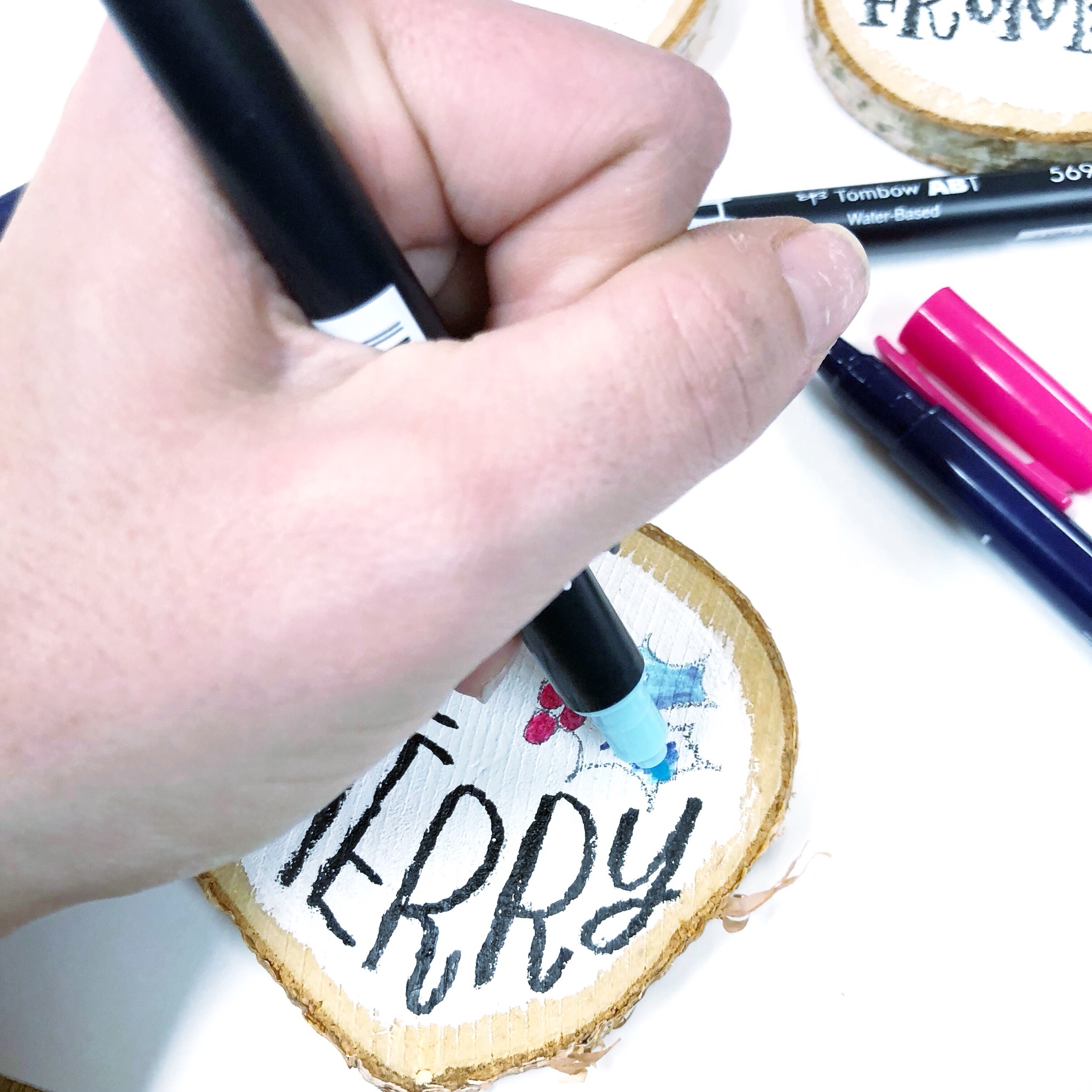 3. ADD COLOR & DETAILS
Add color to the doodles by using the fine tip of the new Tombow Dual Brush Pens. Mix colors by adding a little of a dark shade and then using a lighter shade to fill in and blend. Add finer details and outline with the Tombow Fudenosuke Colors. Add some fun ribbon and you're done!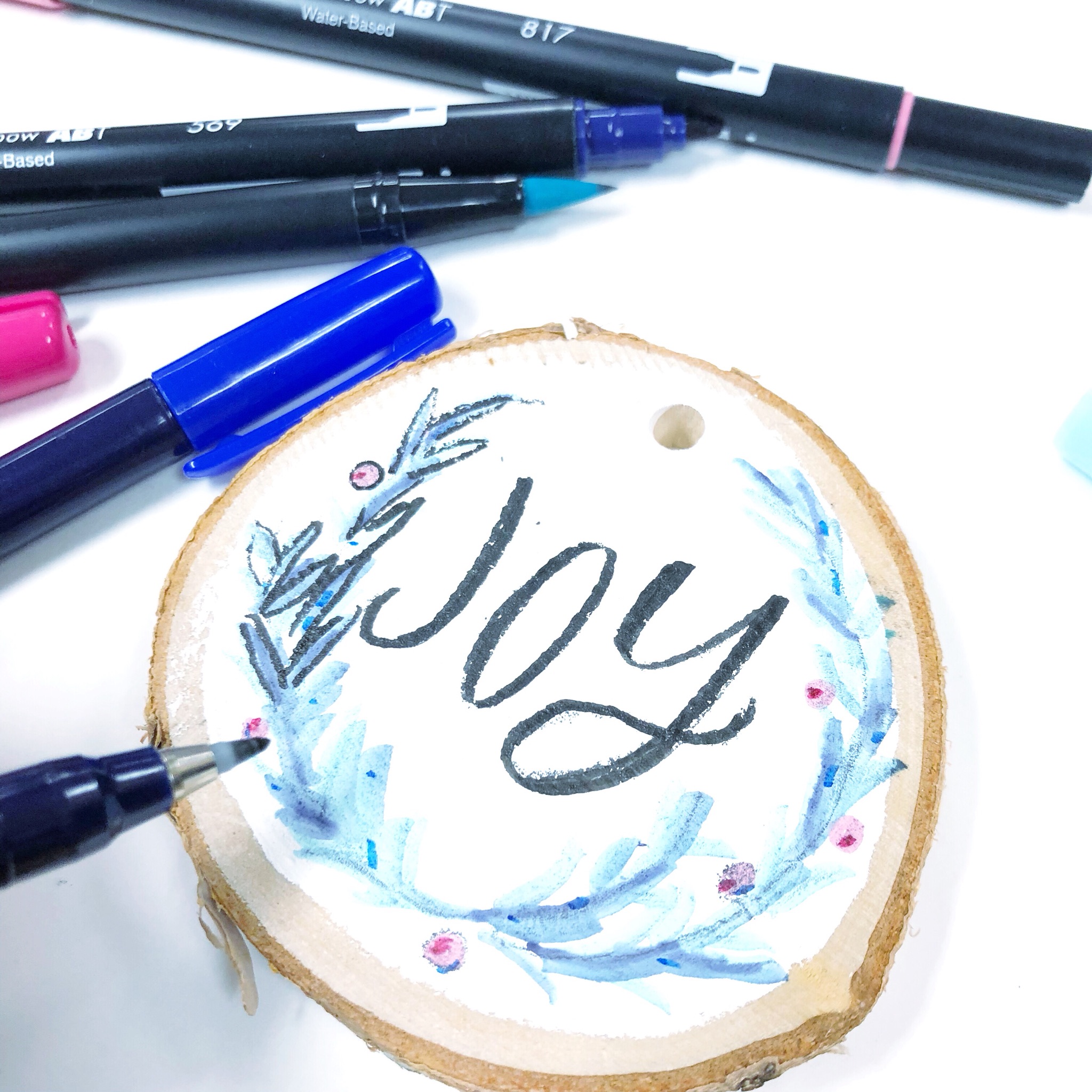 Use these tags for gift tags or create fun ornaments to use for decor. Either way these will be amazing! For more details about these amazing products check out Tombow USA and for more tips and tricks check out renmadecalligraphy.com and say hi on Instagram!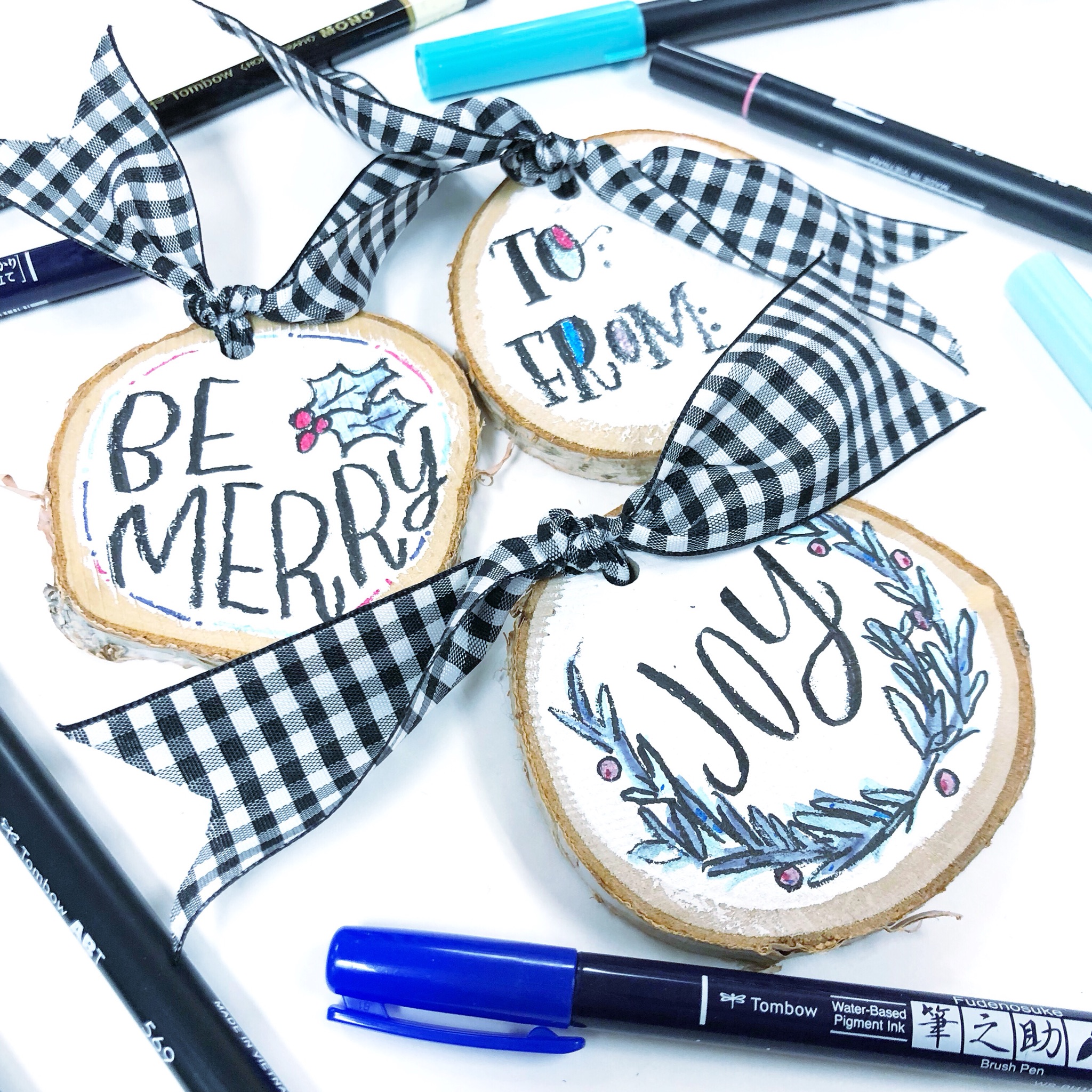 Happy Lettering!
Lauren Fitzmaurice