Hello friends, it's Smitha! Today, I am sharing a few different teacher appreciation card ideas. All of these ideas are simple, so you can have fun while creating!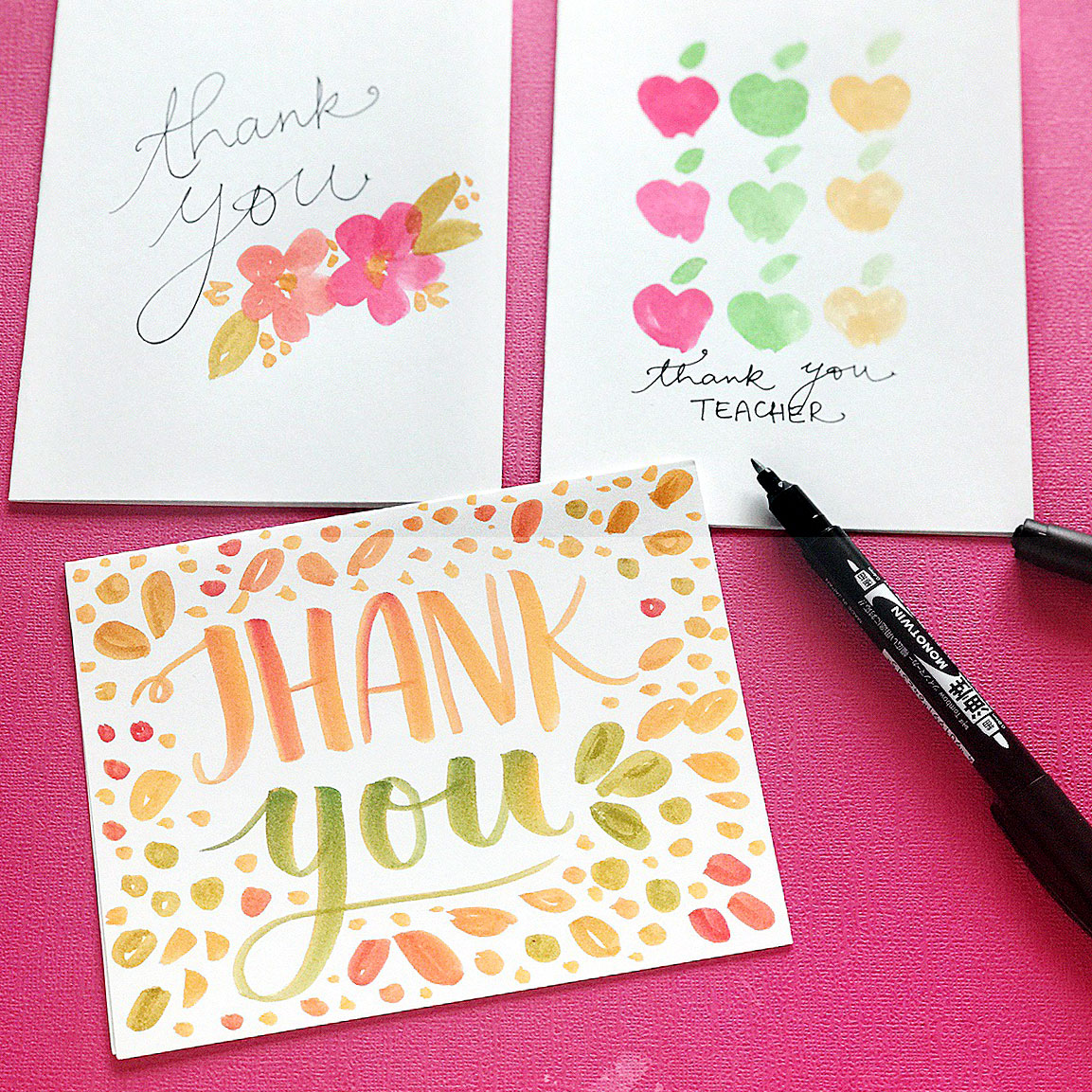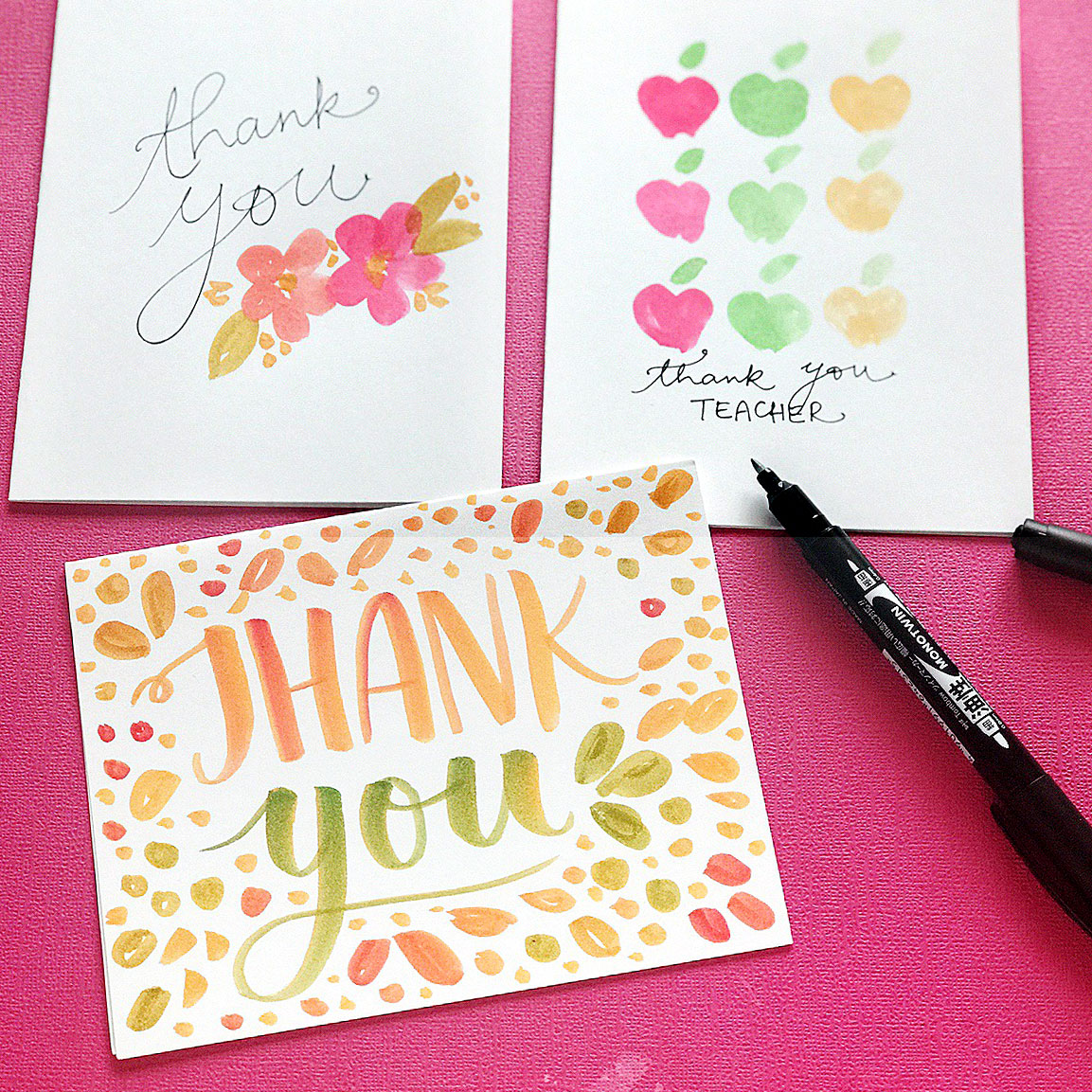 Material list: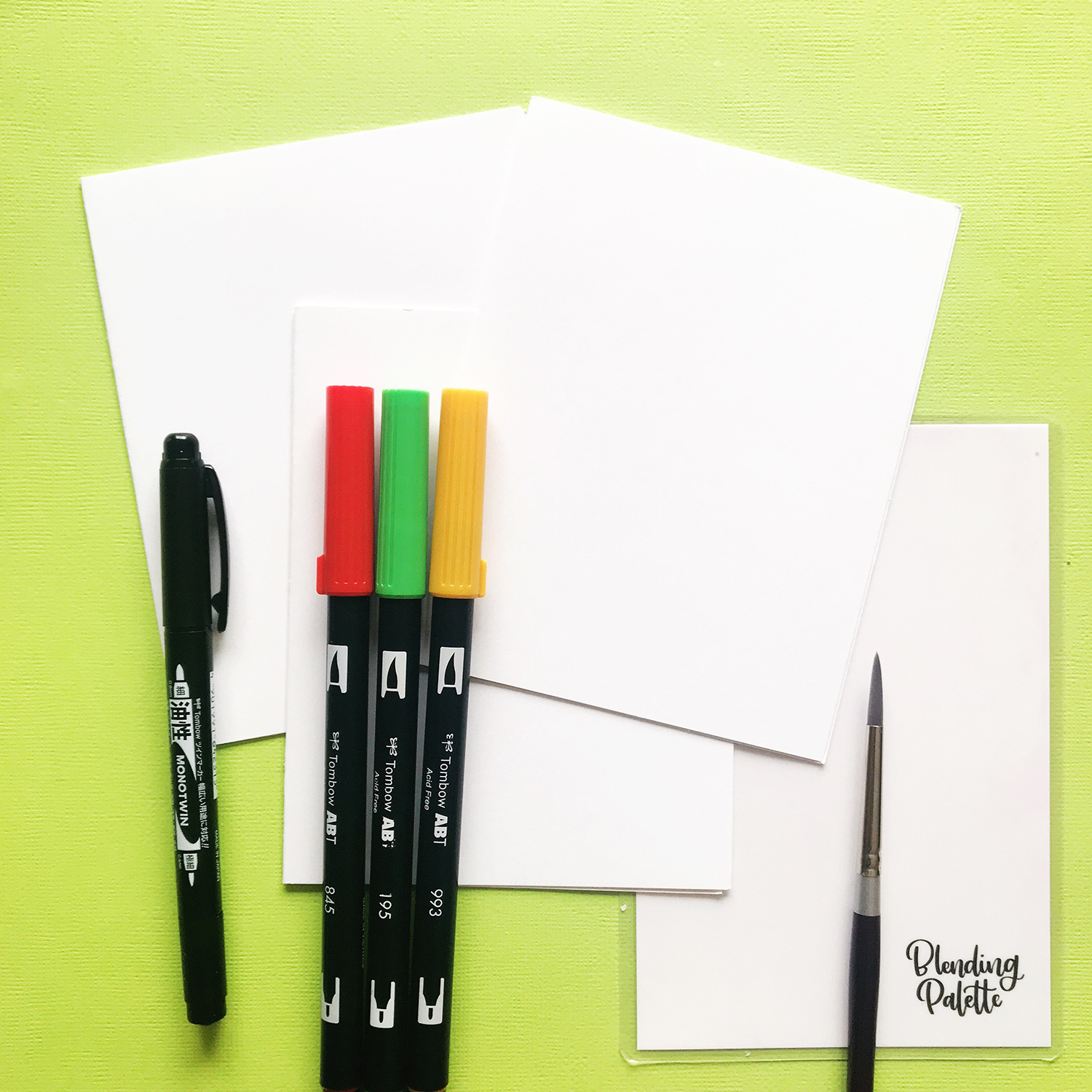 Card Idea 1:
I painted an array of tiny watercolor apples for this card. First, pick a color and scribble onto the Tombow Blending Palette. Using a damp paint brush, pick up the pigment and paint an apple shape. Add tiny green leaves to each apple and add a sentiment to complete the card.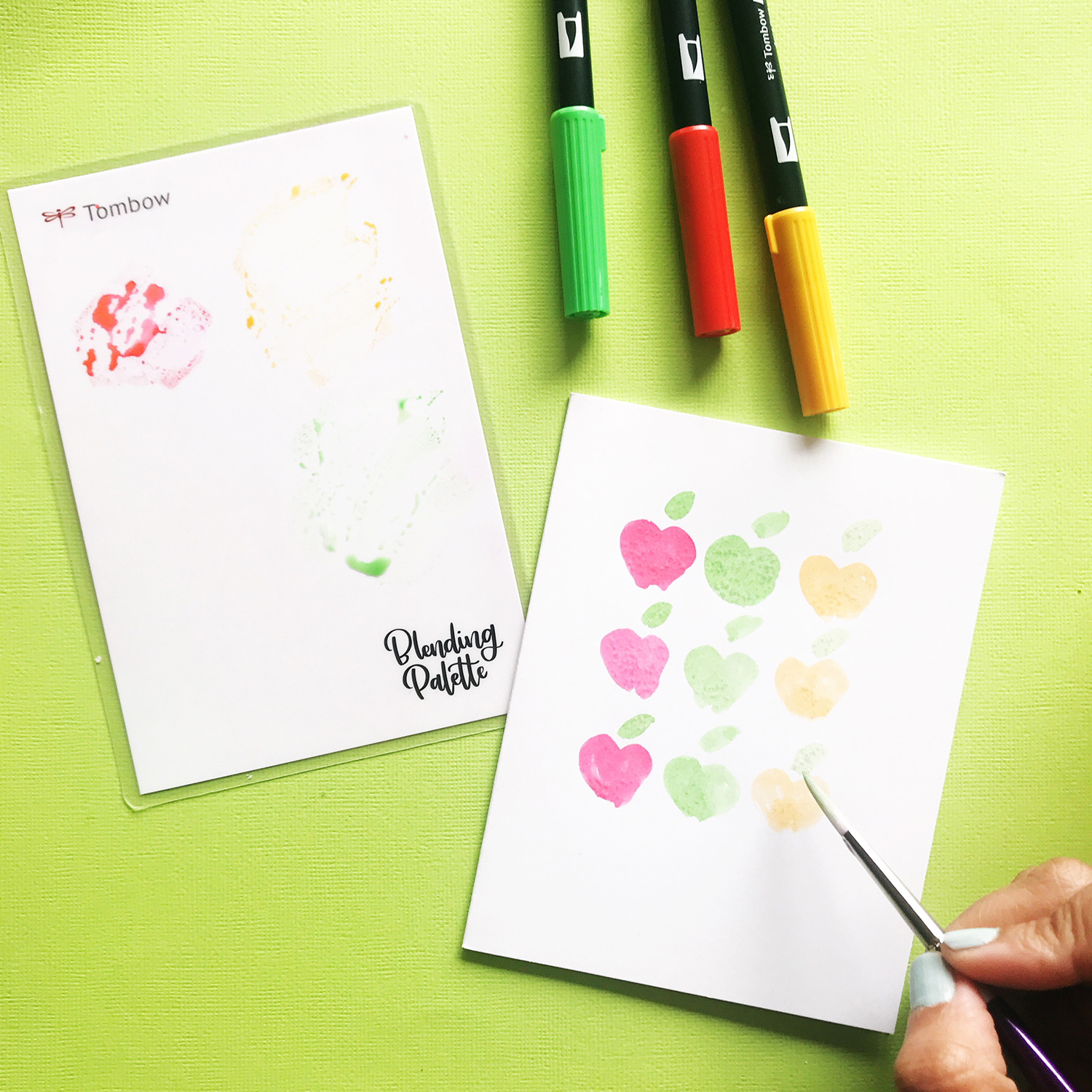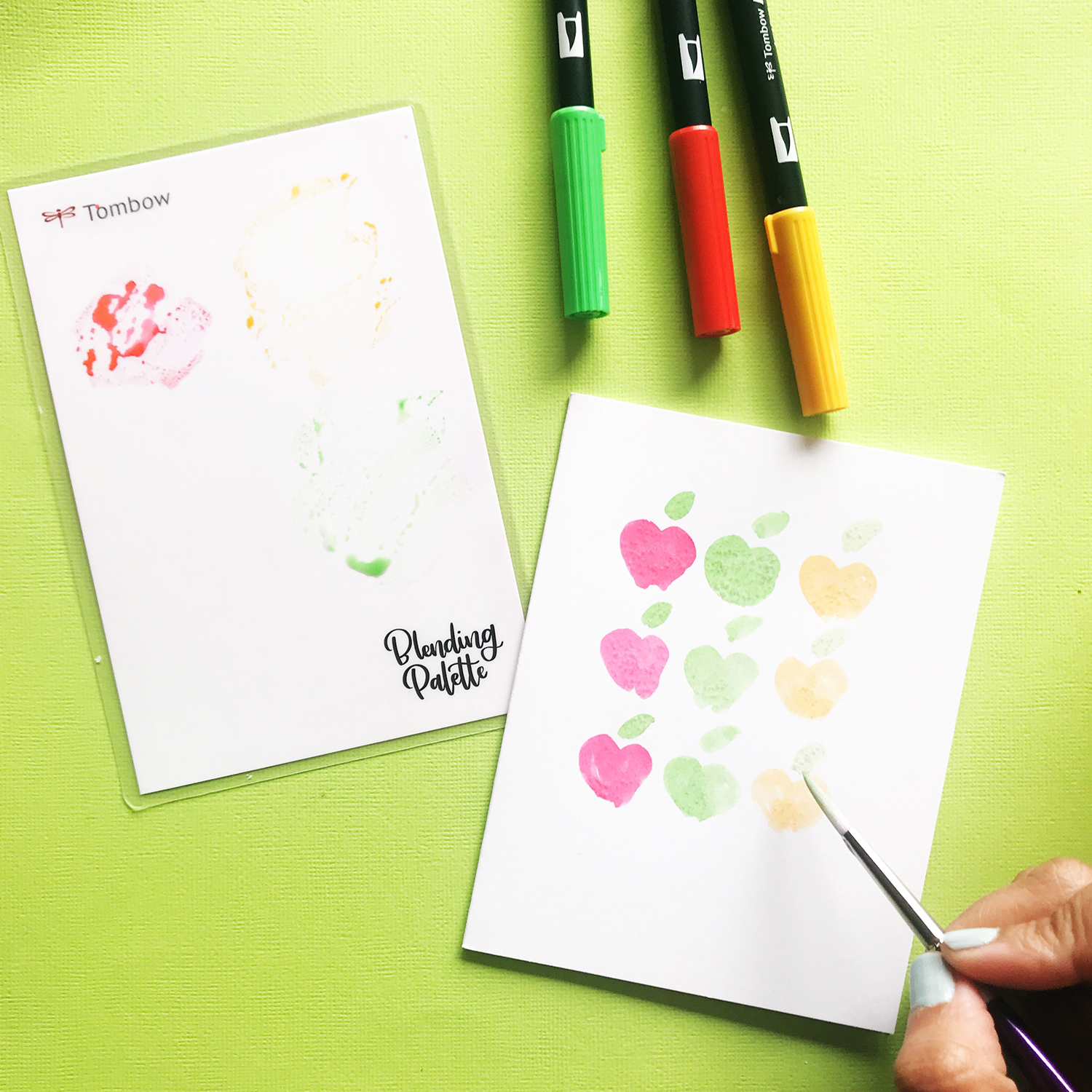 Card Idea 2:
Card idea two starts with a loopy "thank you " lettering on the card. The Mono Twin Permanent Marker is oil based, so we can watercolor around it without it bleeding color at all. In a similar manner as before, pick up some color and paint simple flowers to decorate your lettering.

Card idea 3:
For this card, I brush lettered the words "thank you" with the brush tip of a Tombow Dual Brush Pen. I picked up color from the Blending Palette to create a shaded look. Using the same colors, add small strokes, dots, etc. to fill up the surrounding white space.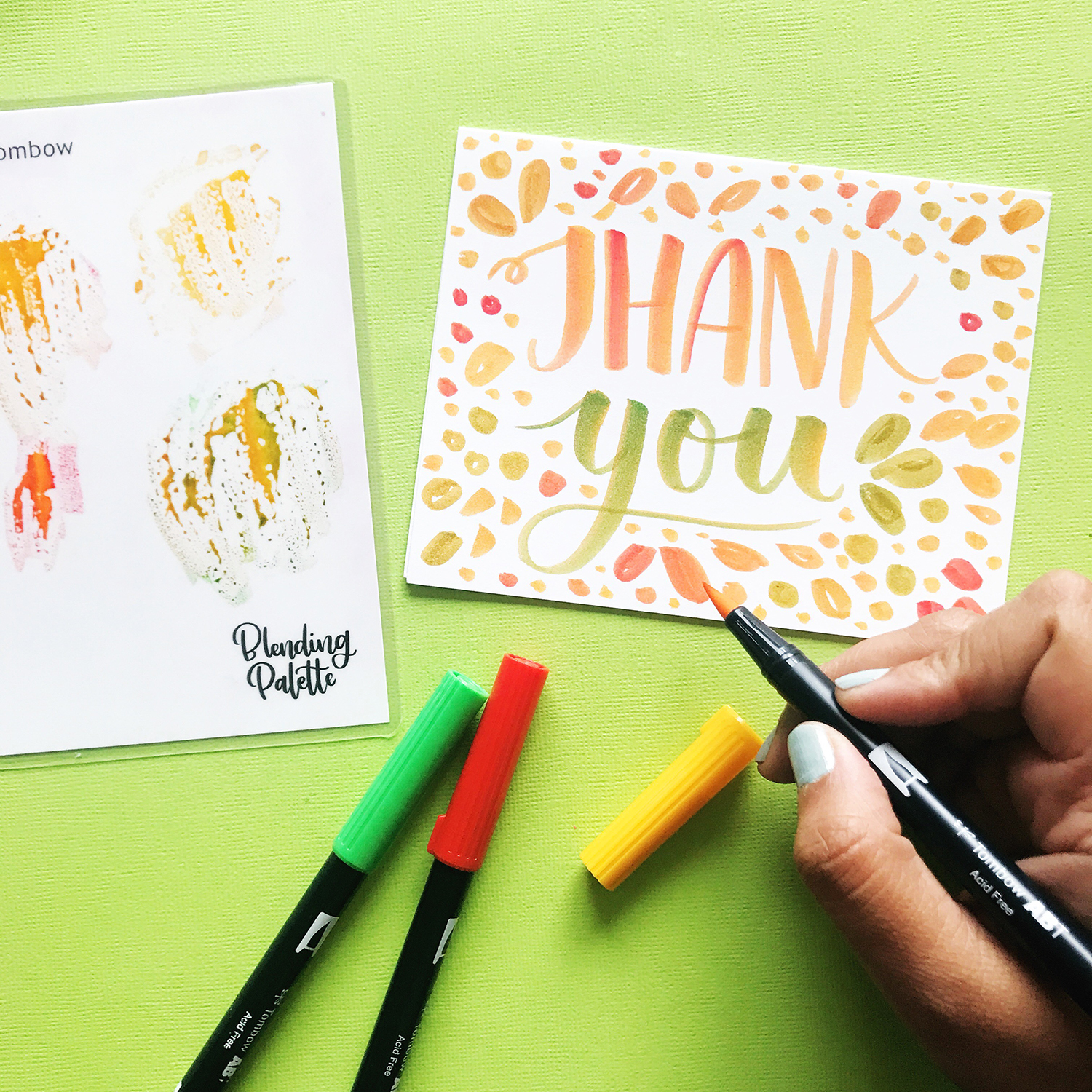 So, there you have it friends! Three easy teacher appreciation card ideas for you!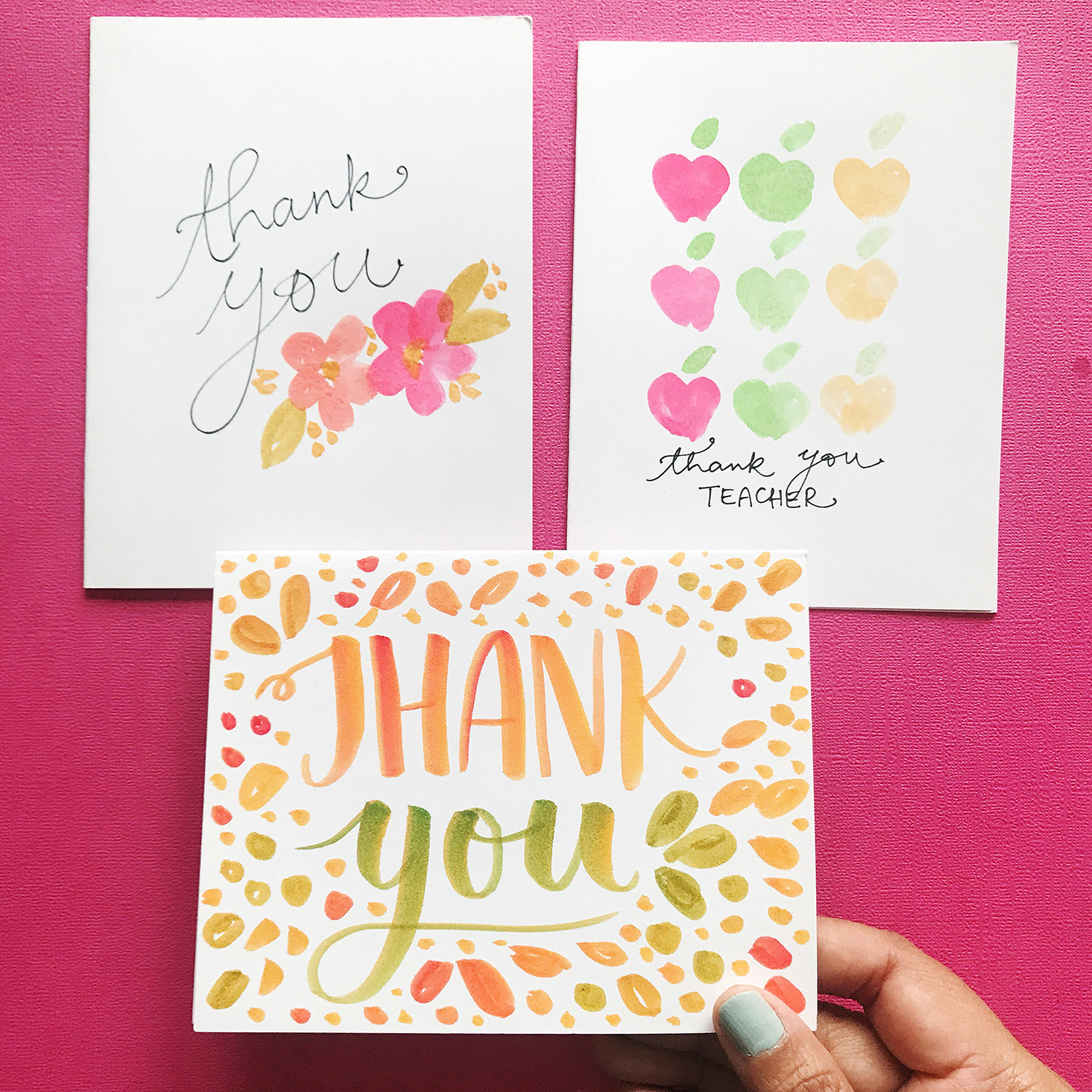 I hope you enjoyed this tutorial! Happy crafting!
Smitha
Find me on instagram: @theshinynest
Find more tutorials of mine on my blog www.smilingcolors.com