Howdy, Jessica from BrownPaperBunny here to show you how to make a decorated ring bowl as an easy Mother's Day gift. I recently discovered that Tombow Dual Brush Pens can be used on modeling clay for a pretty watercolor effect!
Supplies:
Modeling clay
Paint brush
Tiny heart cookie cutter (optional)
Gold acrylic paint (optional)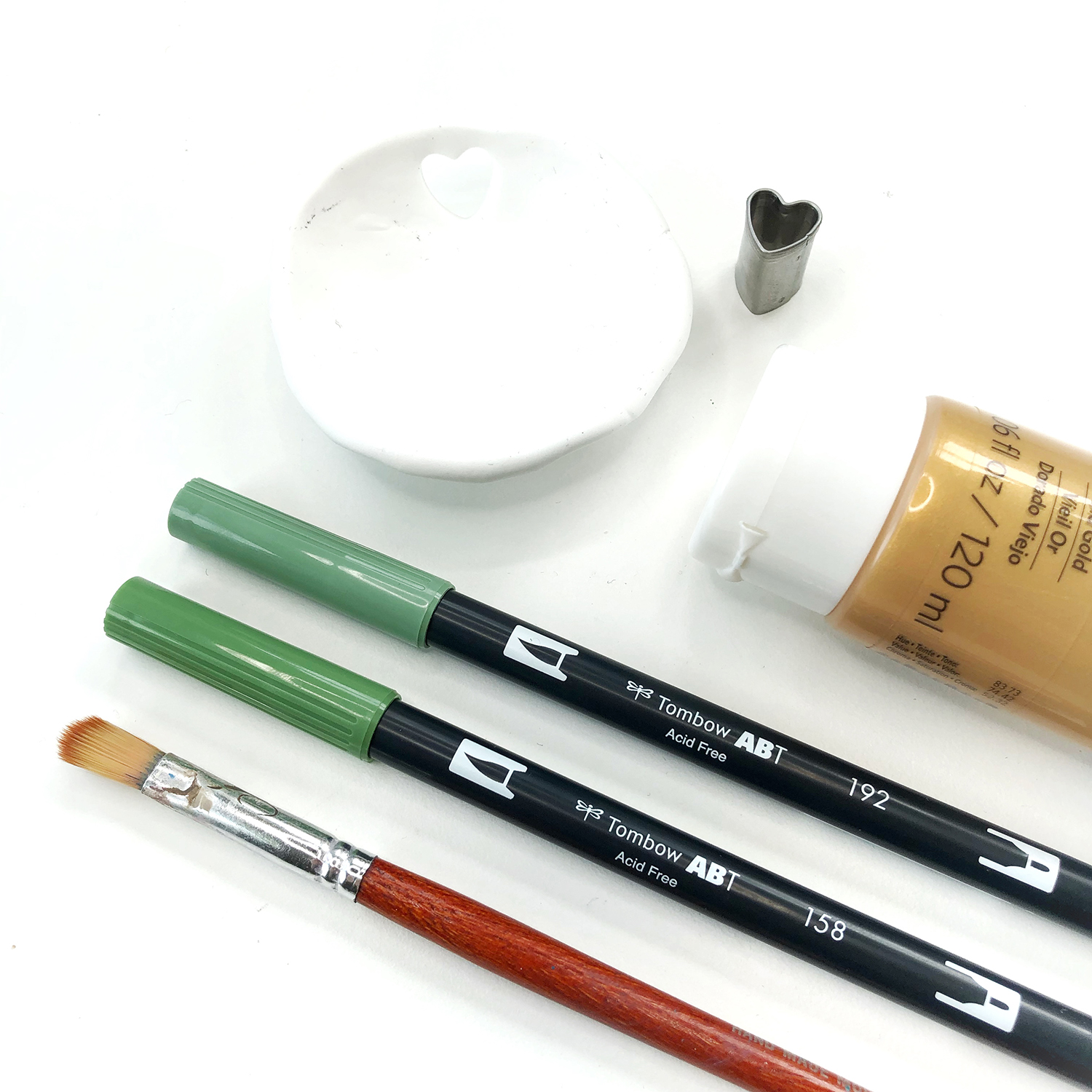 Step 1: Shape Your Bowl
Kneed your modeling clay until it is nice and soft and then shape it into a small bowl. To add a little extra touch, use a tiny heart (or a star would work well) cookie cutter to make a hole in the side of the bowl. Follow the instructions on the package of your clay to bake the bowl until it is set. Let it cool, then move onto the next step.
Step 2: Paint The Outside (optional)
This step is optional. I wanted the outside of my bowl to have a nice golden finish, so I painted it (two coats, drying in between) with acrylic paint.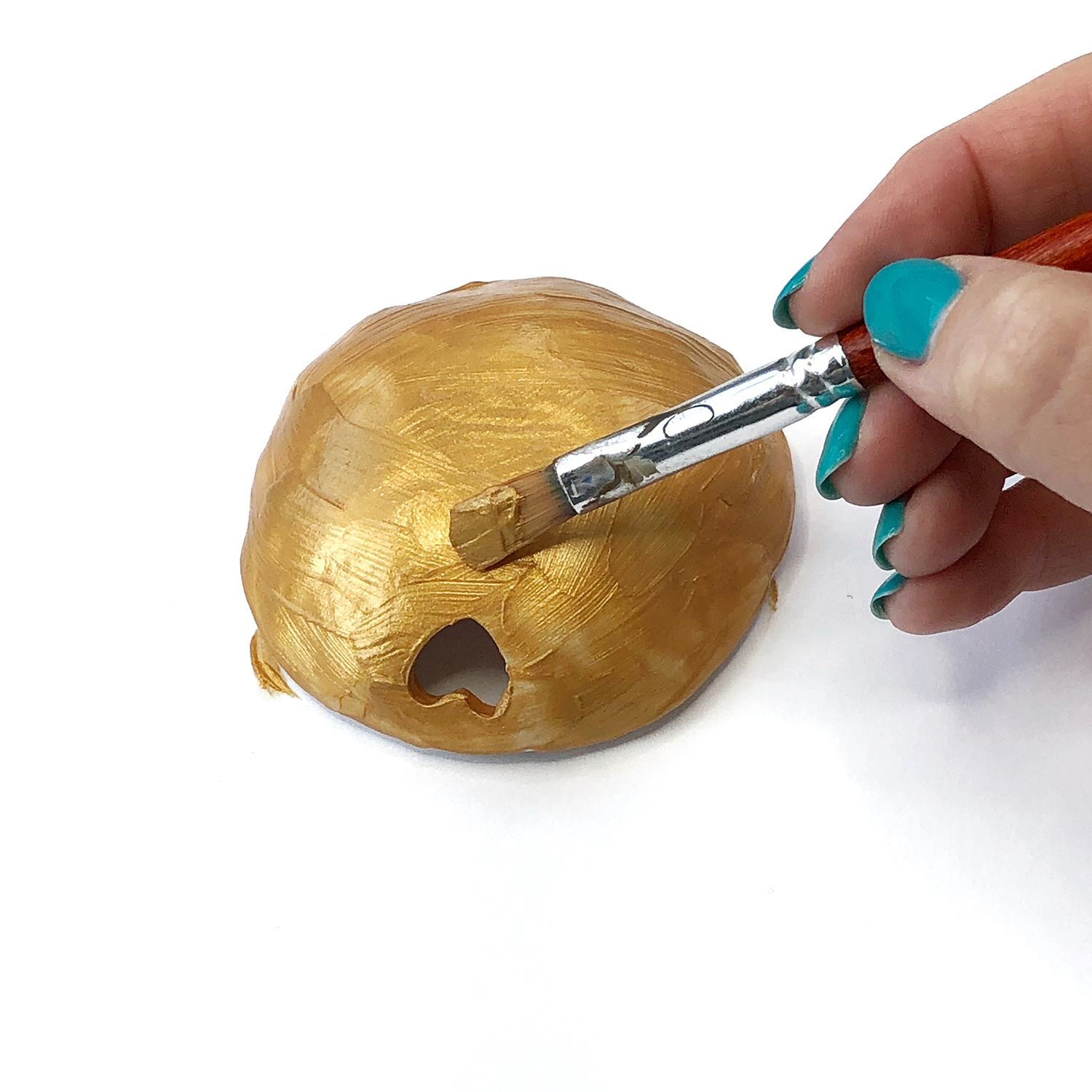 Step 3: Draw Your Design
Using the bullet tip of your Dual Brush Pen, draw your design on the inside of your bowl. I chose leaves, but you could draw flowers, hearts, bumble bees, suns, your mom's name, etc. Use the brush tip to fill in any larger areas.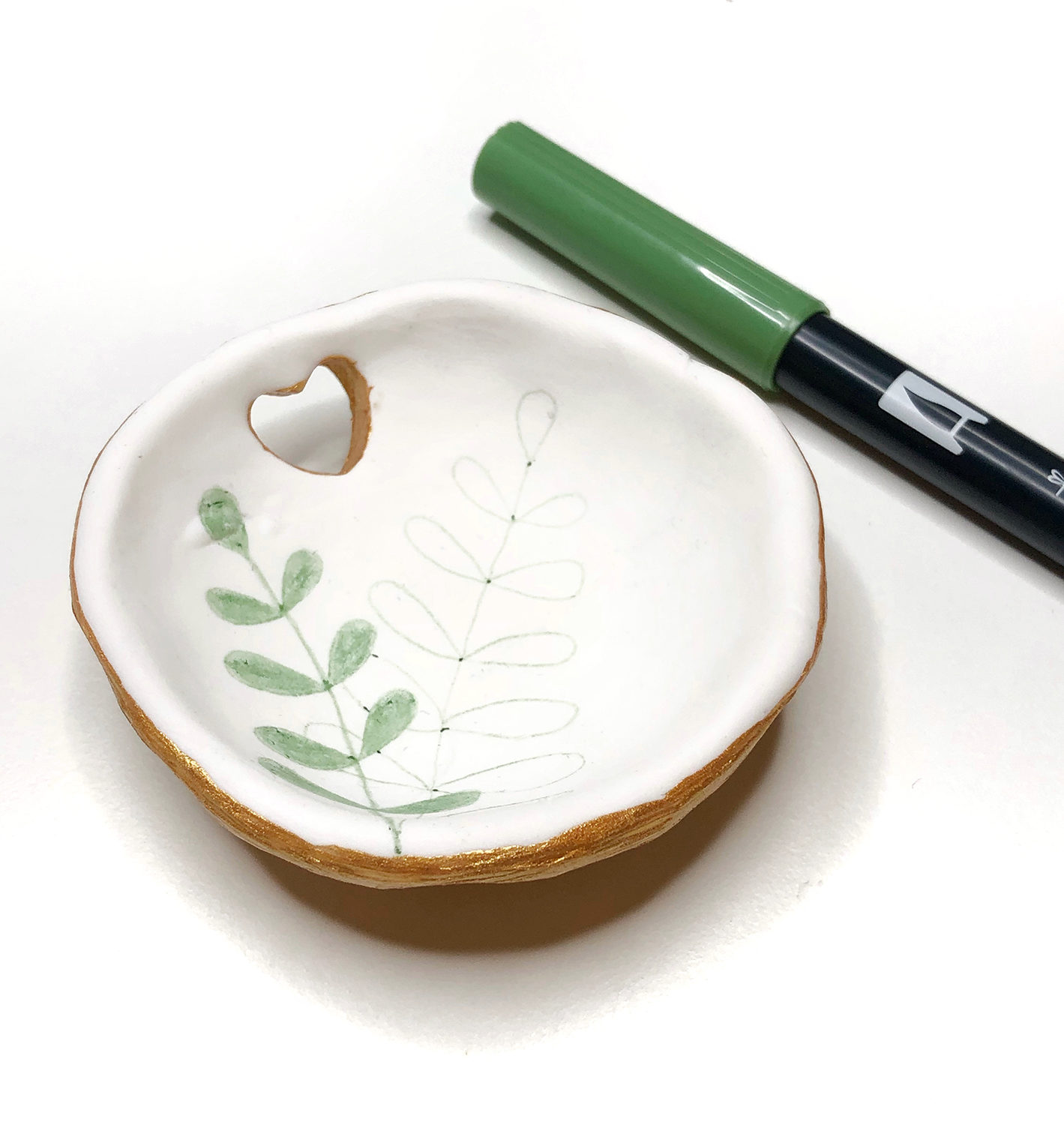 Step 4: Wet The Ink
Carefully go over your Dual Brush Pen ink with a damp paintbrush until the ink blends and gives you a watercolor look. If you don't want to smudge colors together, make sure you let each area dry fully before moving onto the next.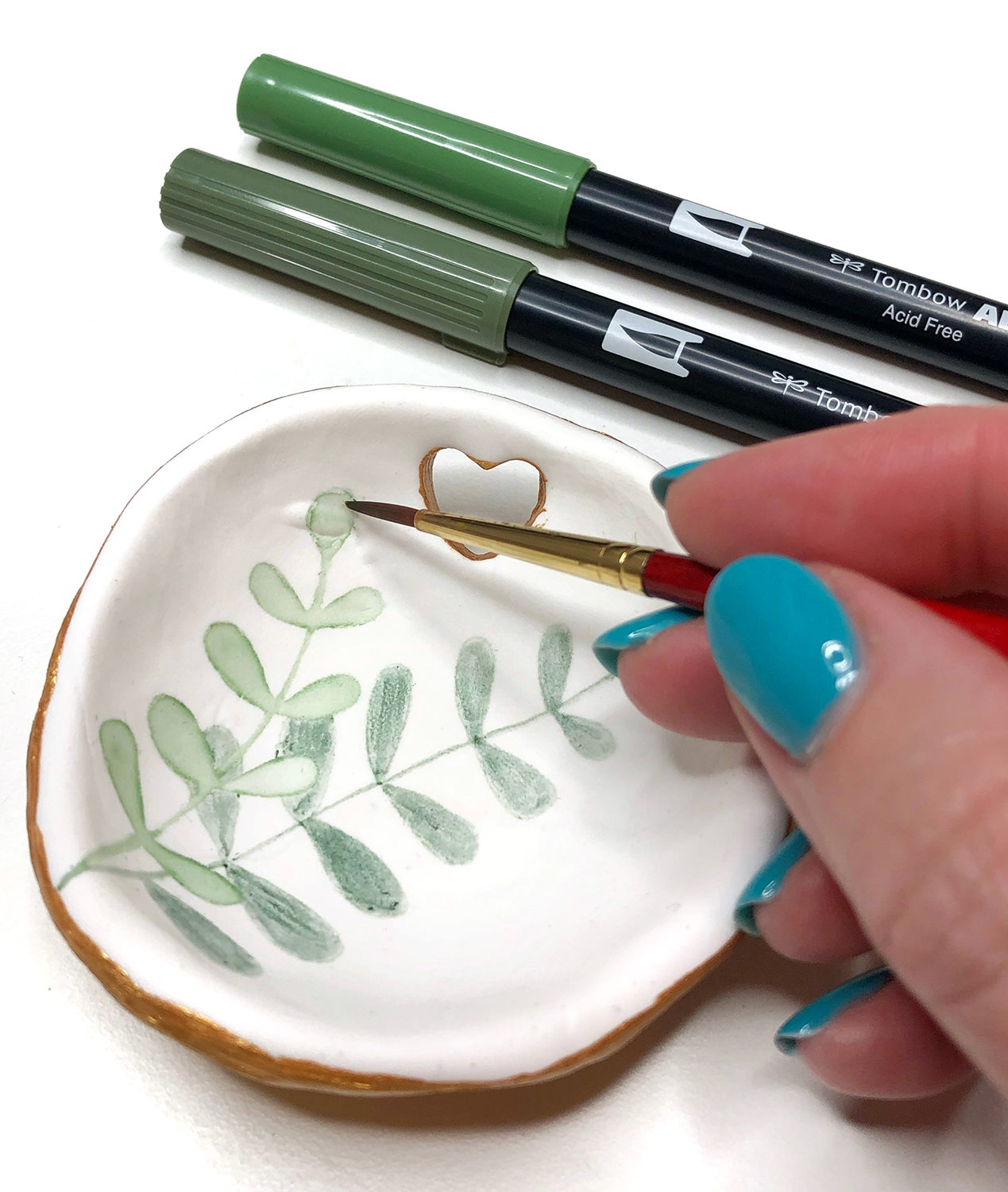 Once the ink is dry, you're ready to wrap your ring bowl and give it to mom!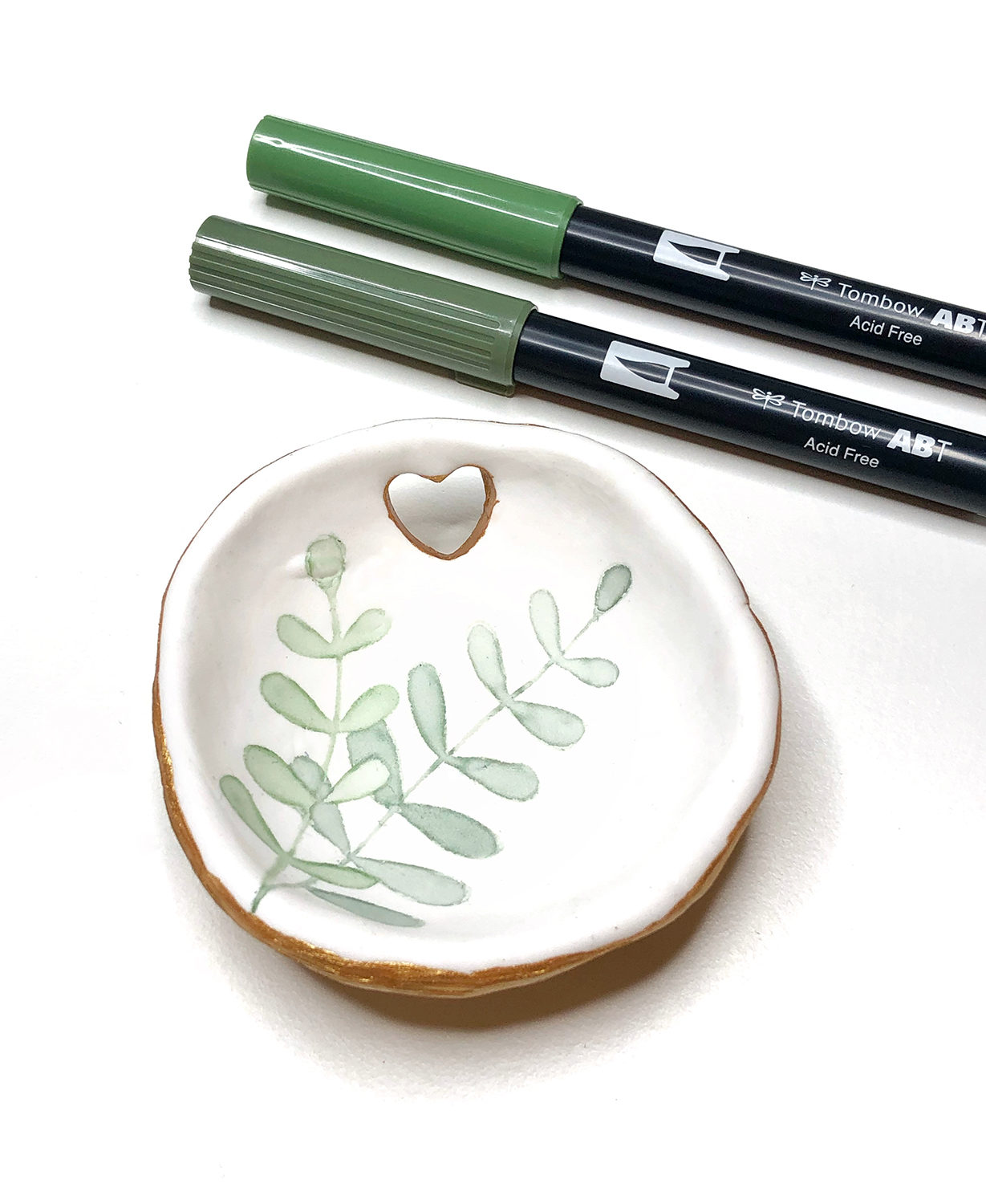 We'd love to see your Tombow creations. Tag @TombowUSA and @BrownPaperBunny on social media, so we can take a look!