Hi Tombow fans, I'm Katie from Studio Katie here to share how to make a Mother's Day Tea Gift Bag! Mother's Day is coming up fast and your mom deserves something special! My mom and I are both tea lovers, so I made my mom a Tea Gift Bag!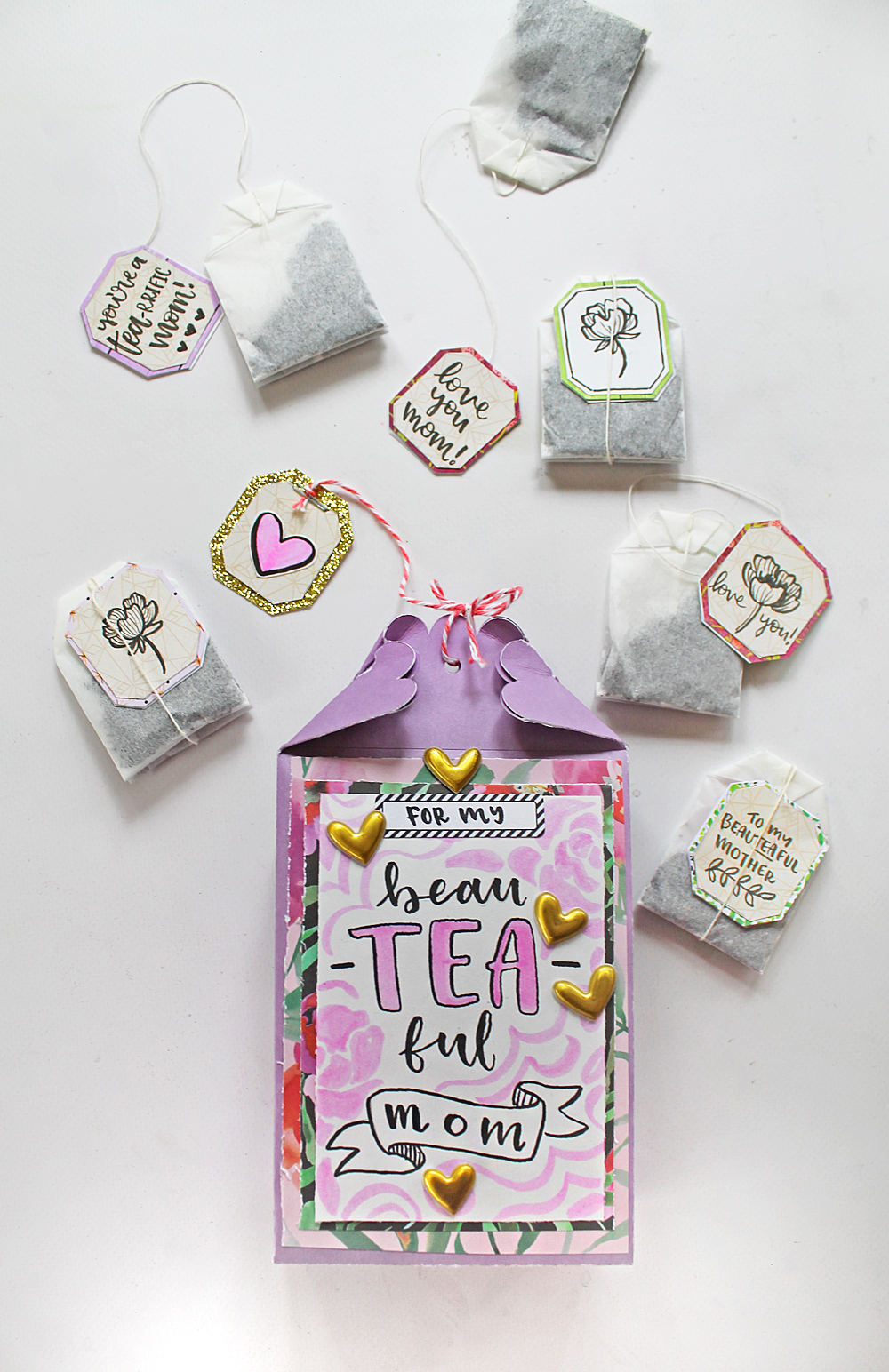 Supplies:
Cricut electronic cutter & Gift Bag Pattern
Colored cardstock, patterned paper
Tea bags in your mom's favorite flavor or in a variety she'll love to try!
Step one:
To start off, let's make custom tea bag tags! Begin by tracing a tea bag tag onto a piece of lightly patterned paper. Write out fun sayings on the tags with the Tombow Fudenosuke Brush Pen.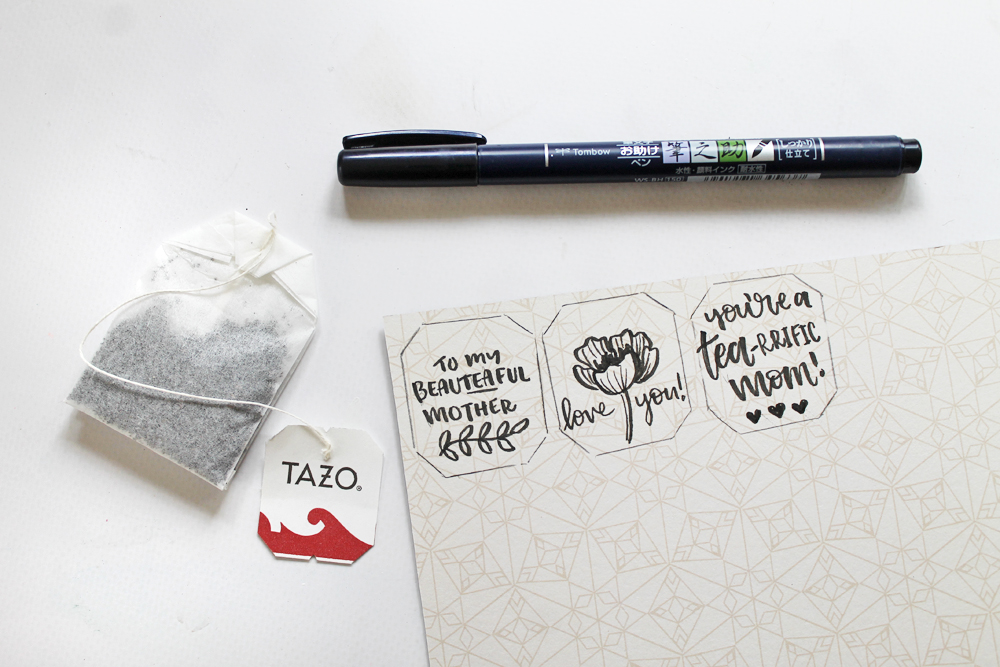 Step two:
Layer the tags with patterned paper and use the Tombow Xtreme Adhesive to adhere your fun new tags directly onto the original tea bag tag.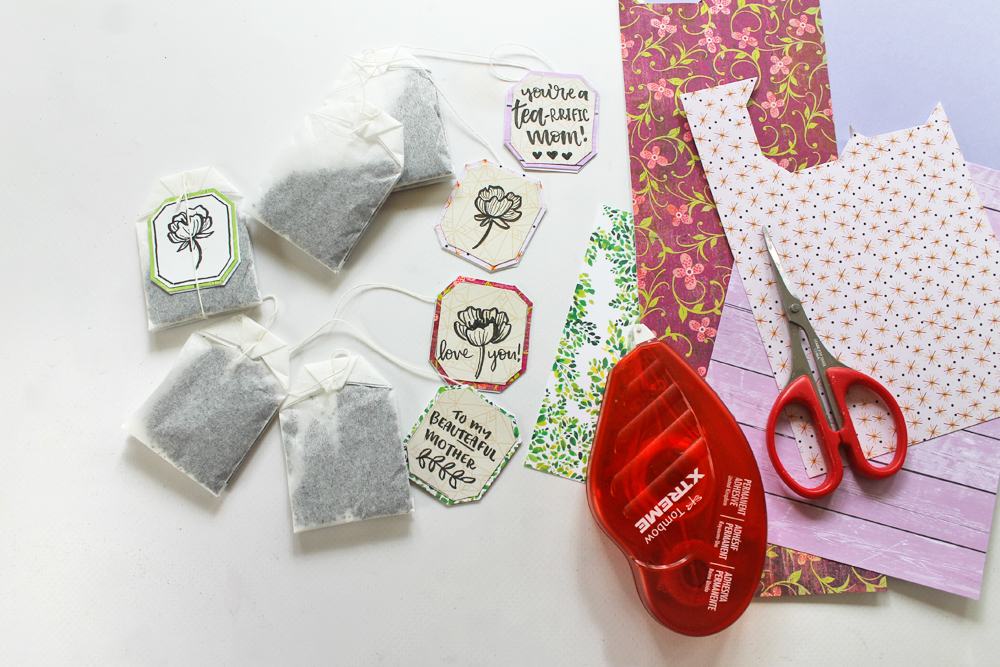 Step three:
Now, let's make the gift bag!
I used this project included in Cricut's design space. If you don't have a Cricut, you can totally still make this project! Use a premade gift bag that you can alter!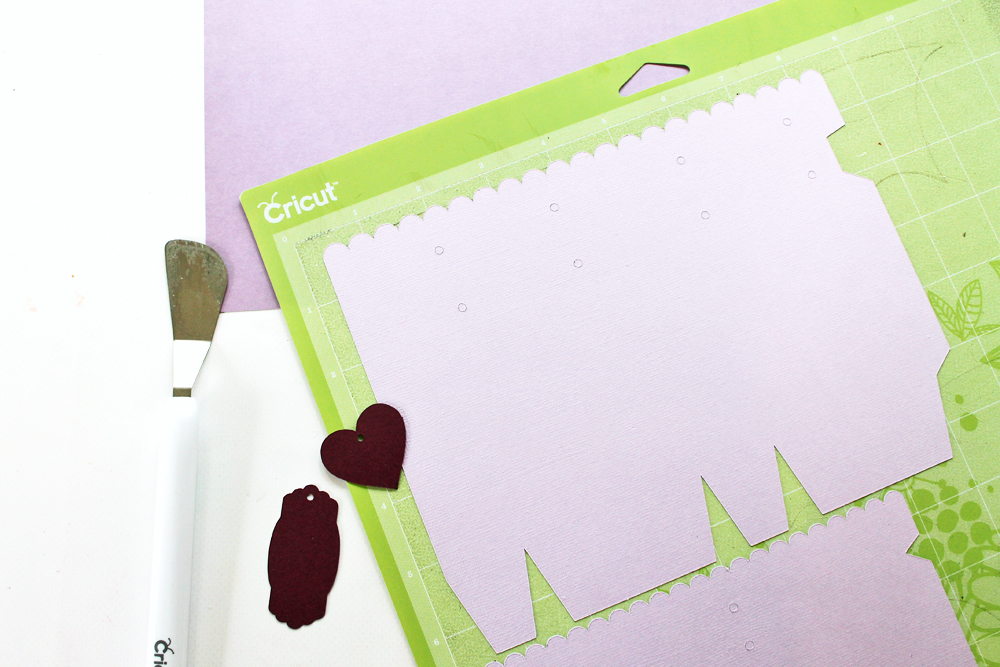 Step four:
Use Tombow's Xtreme Adhesive to put together your gift bag. The Tombow Xtreme Adhesive is very strong, so it will hold your bag together!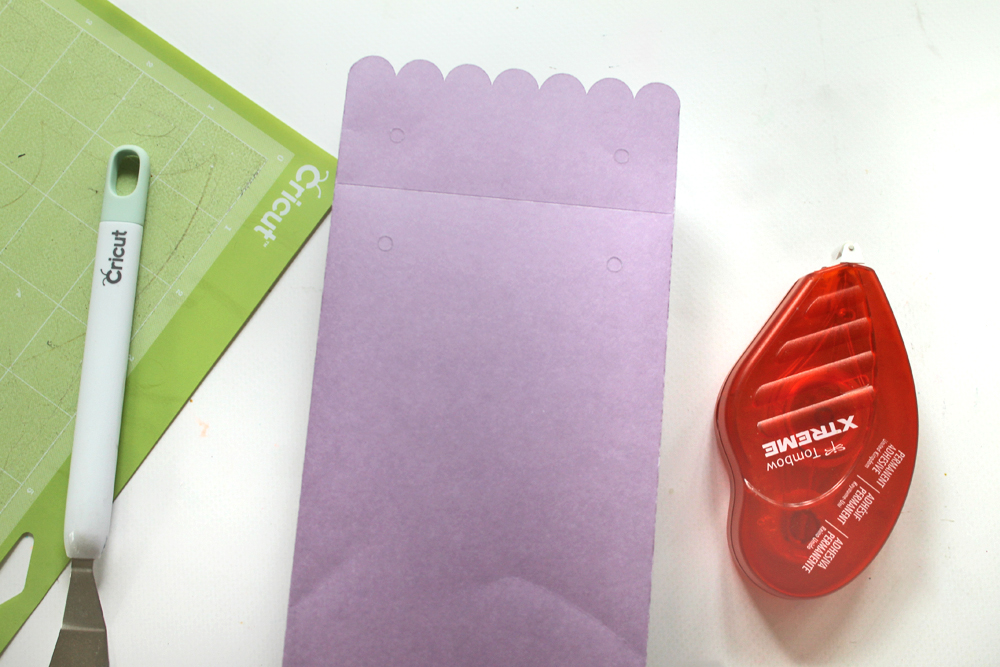 Step five:
Time to decorate your gift bag! Write out your sentiment "Beau-tea-ful Mom" onto a piece of white paper. Use both the Fudenosuke Brush Pen and Dual Brush Pens for a unique look!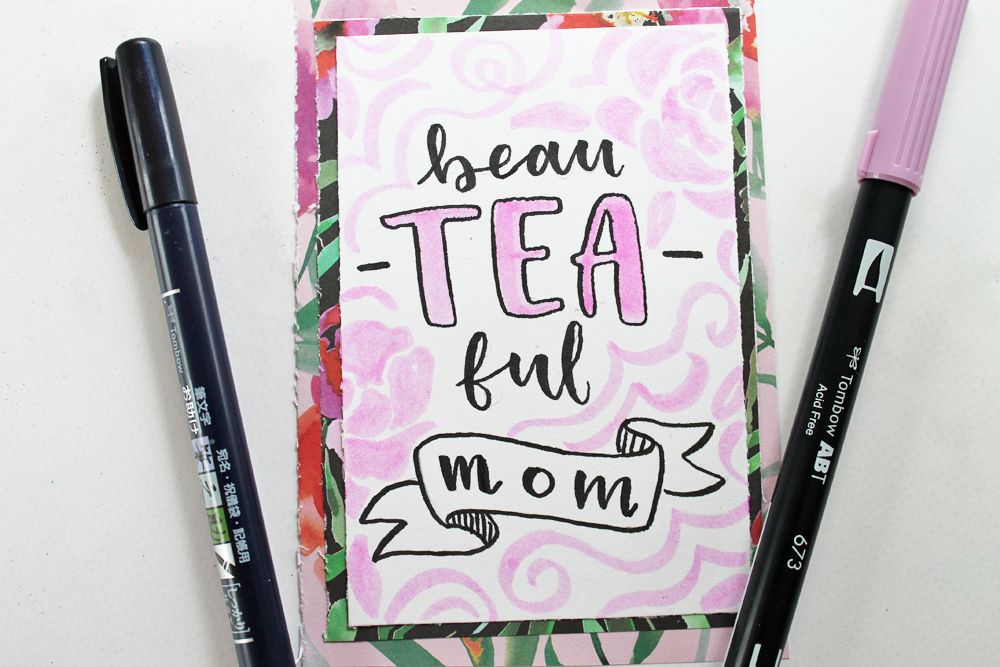 Step six:
Use Tombow's MONO Aqua Liquid Glue to adhere on any extra embellishments. I had some gold puffy hearts by Freckled Fawn that I thought matched perfectly!
To make the gift bag look like a tea bag, fold in the corners, tie the top closed, and attach a "tag" to the end of the string!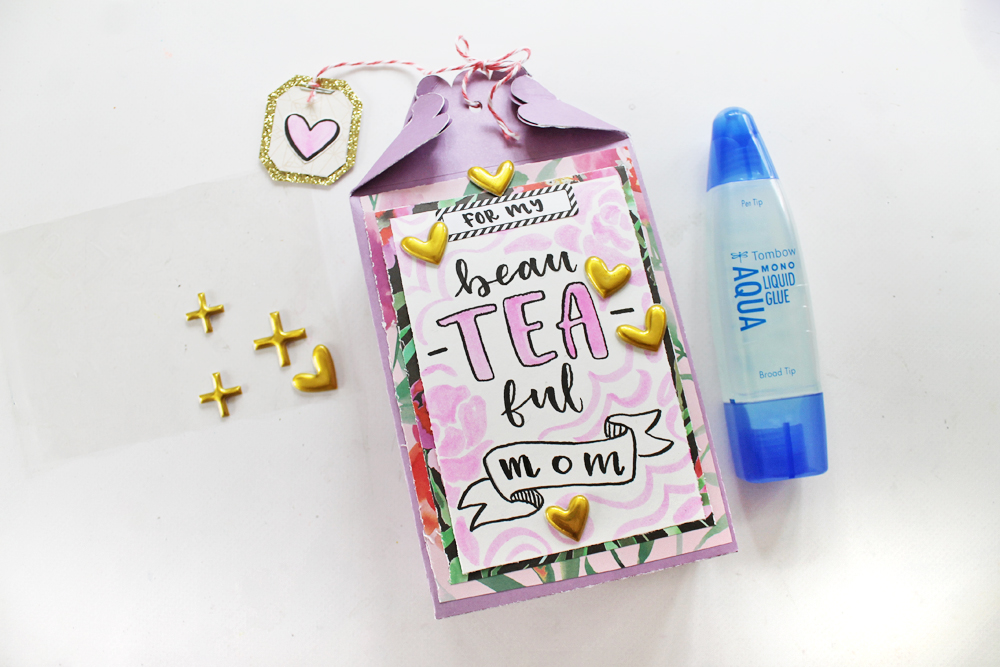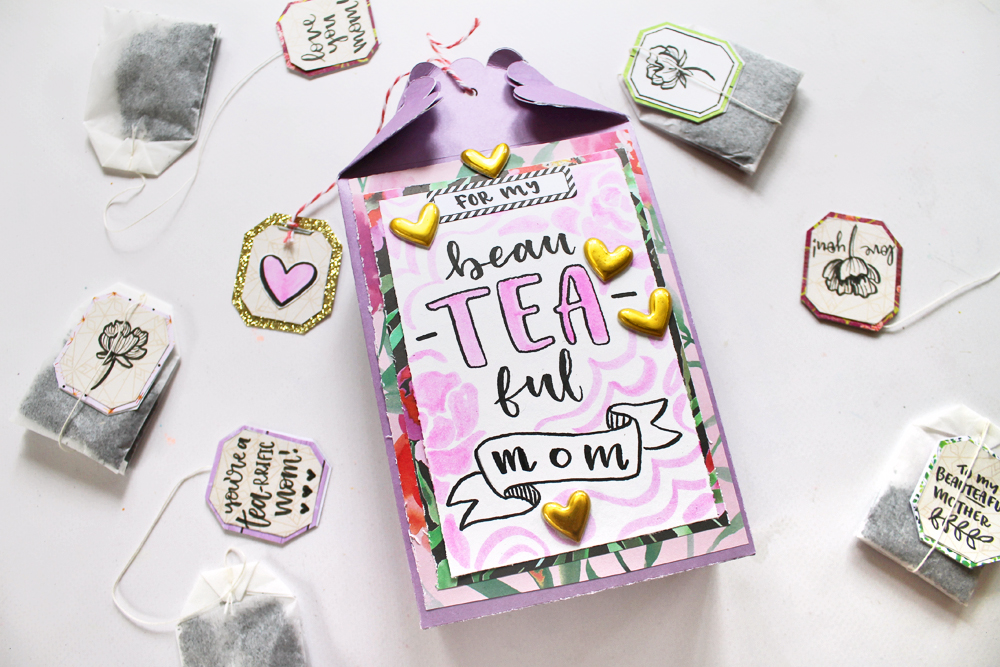 That is it! Some fun ways to customize your Mother's Day Tea Gift Bag would be to make it in your mom's favorite color (my mom loves purple), add your mom's favorite quotes to the tags, or even make your own tea bags!
Want even more tips of making gift bags? Check out these cute gift bags by Smitha!
If you use this tutorial to make a faux embroidery hoop, be sure to tag @tombowusa and @studio.katie !