Hello Tombow friends, Adrienne from Studio 80 Design here today to show you how to create a retro cassette tape habit tracker in your dot grid notebook! Habit trackers are great for keeping track of a goal you are working on. It's so fun to create your own tracker in your notebook! Let's get started!
Materials you'll need: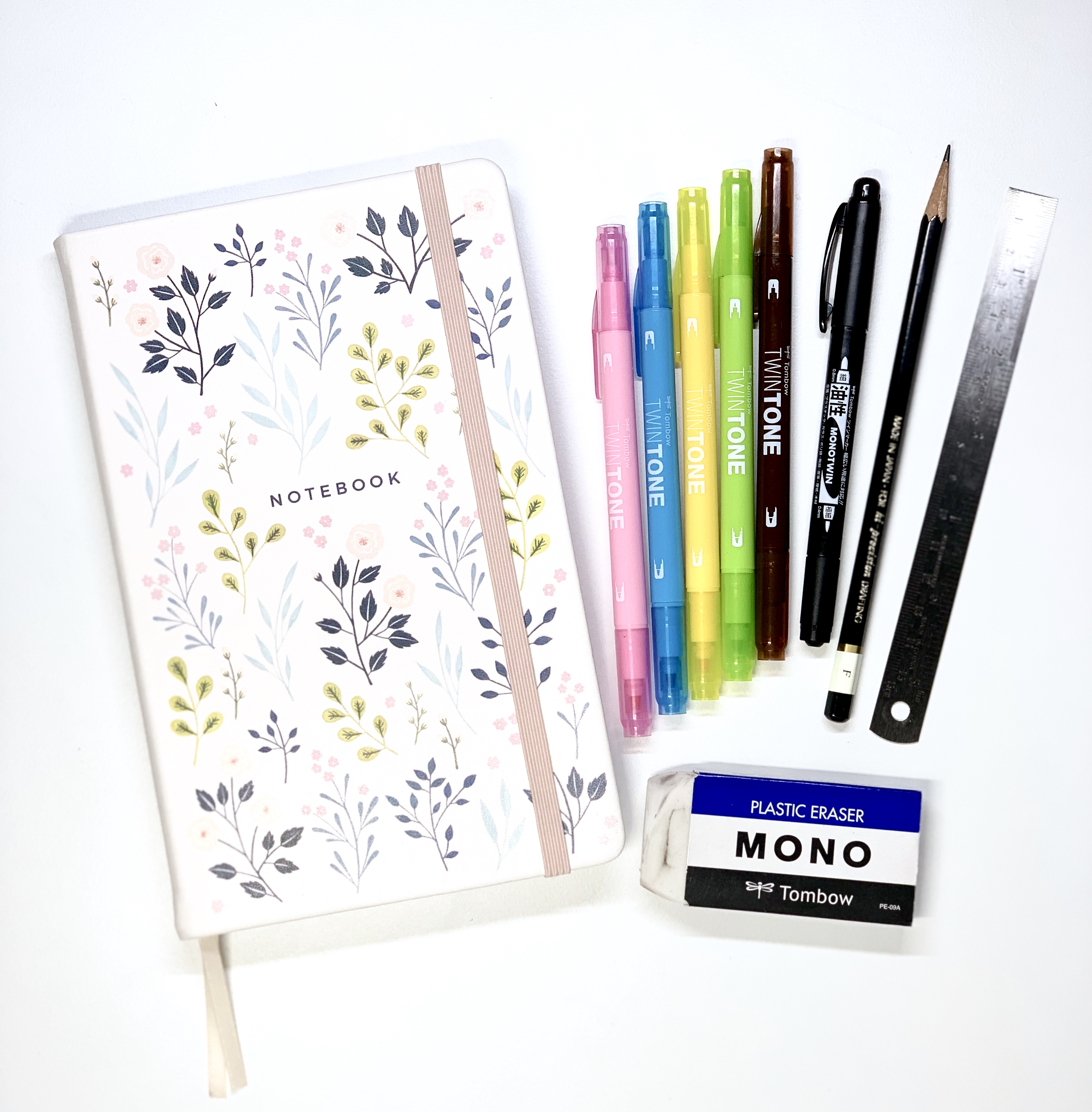 Step 1
Using the MONO Drawing Pencil and ruler, draw a 3in x 4in rectangle at the bottom of your page.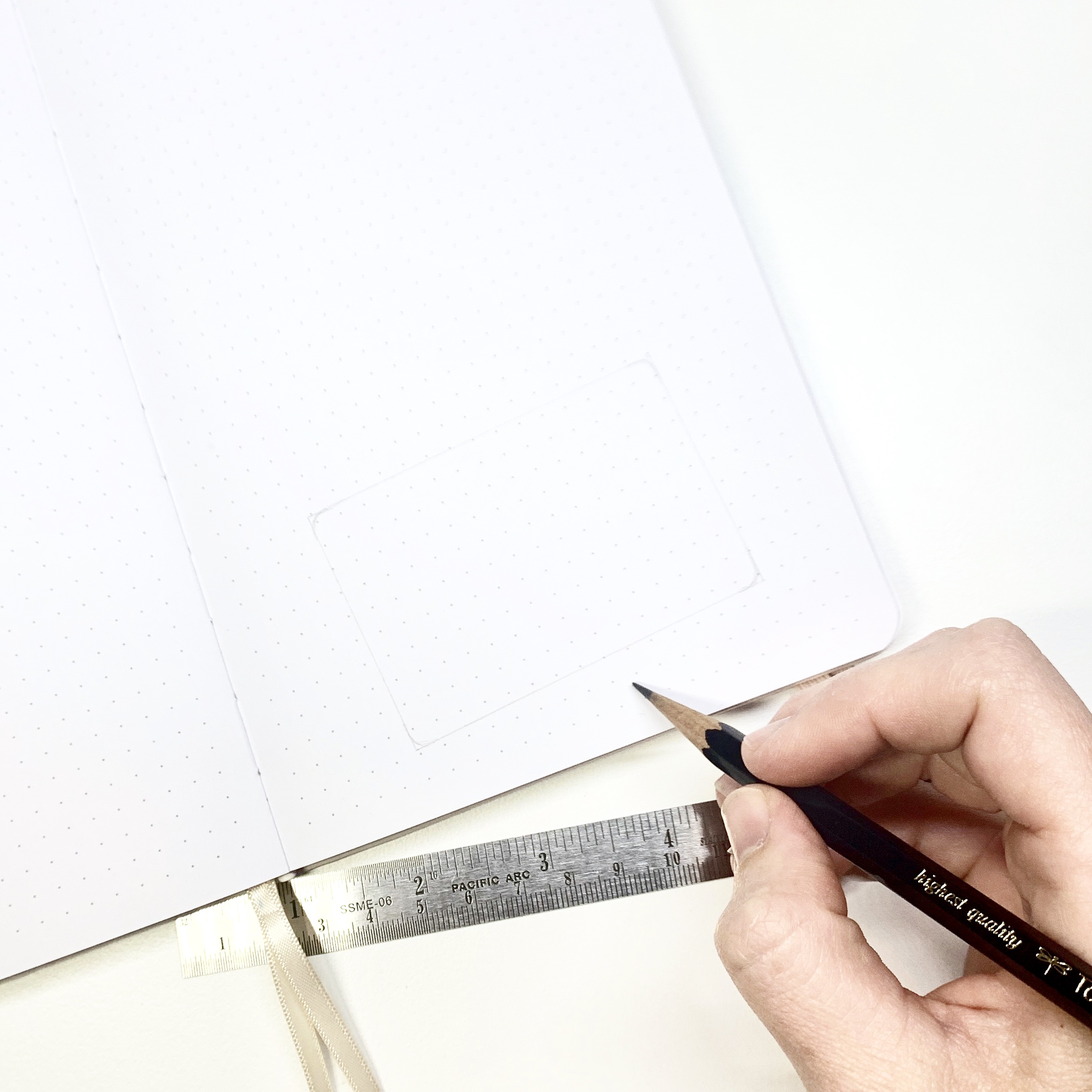 Step 2
Draw in the small details of the cassette tape with your pencil.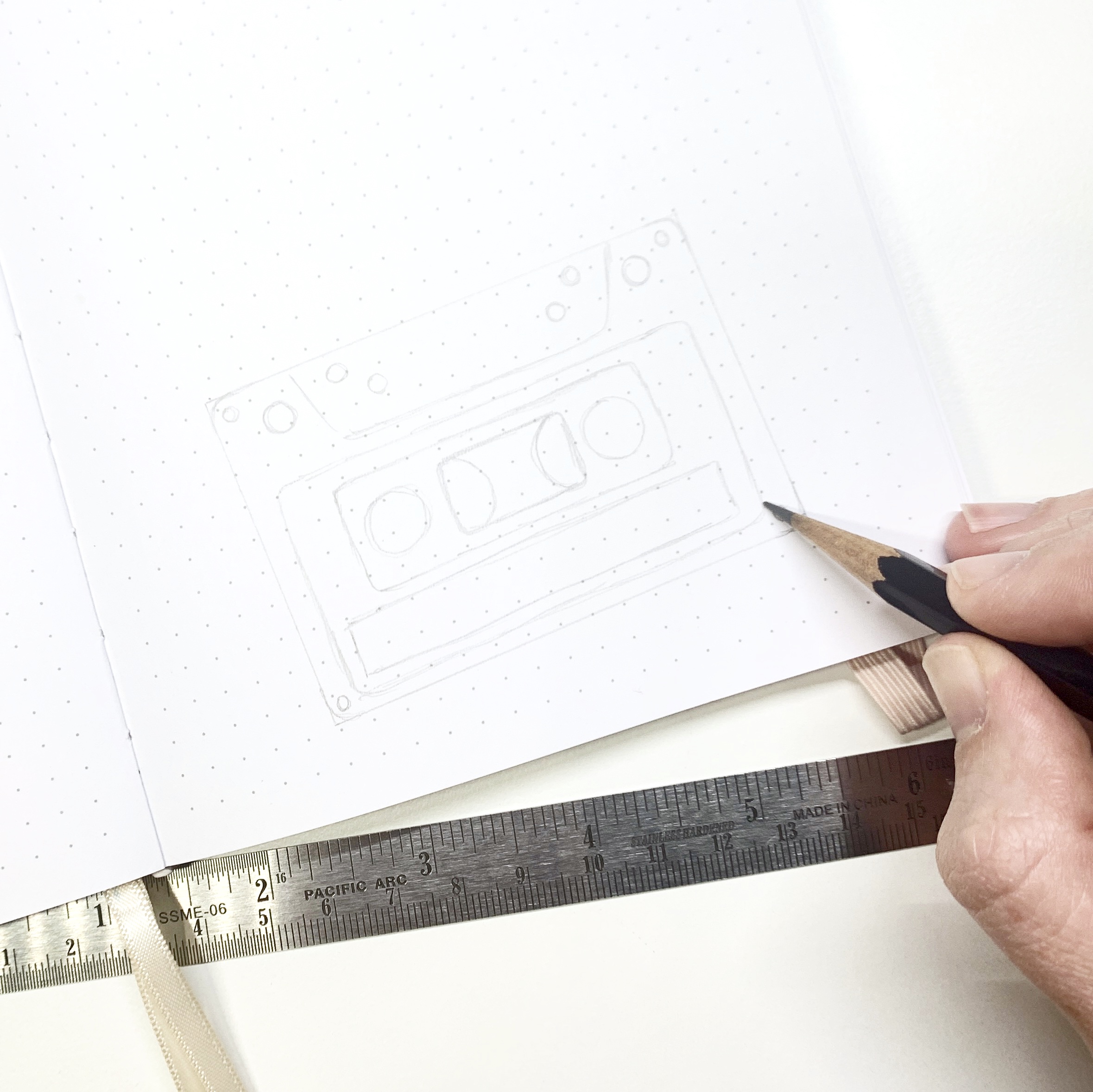 Step 3
Use the MONO Twin Permanent Marker to draw in your cassette tape. This marker is great because there are two tips, so you can use it for a variety of projects! Then erase the pencil marks with the MONO Eraser.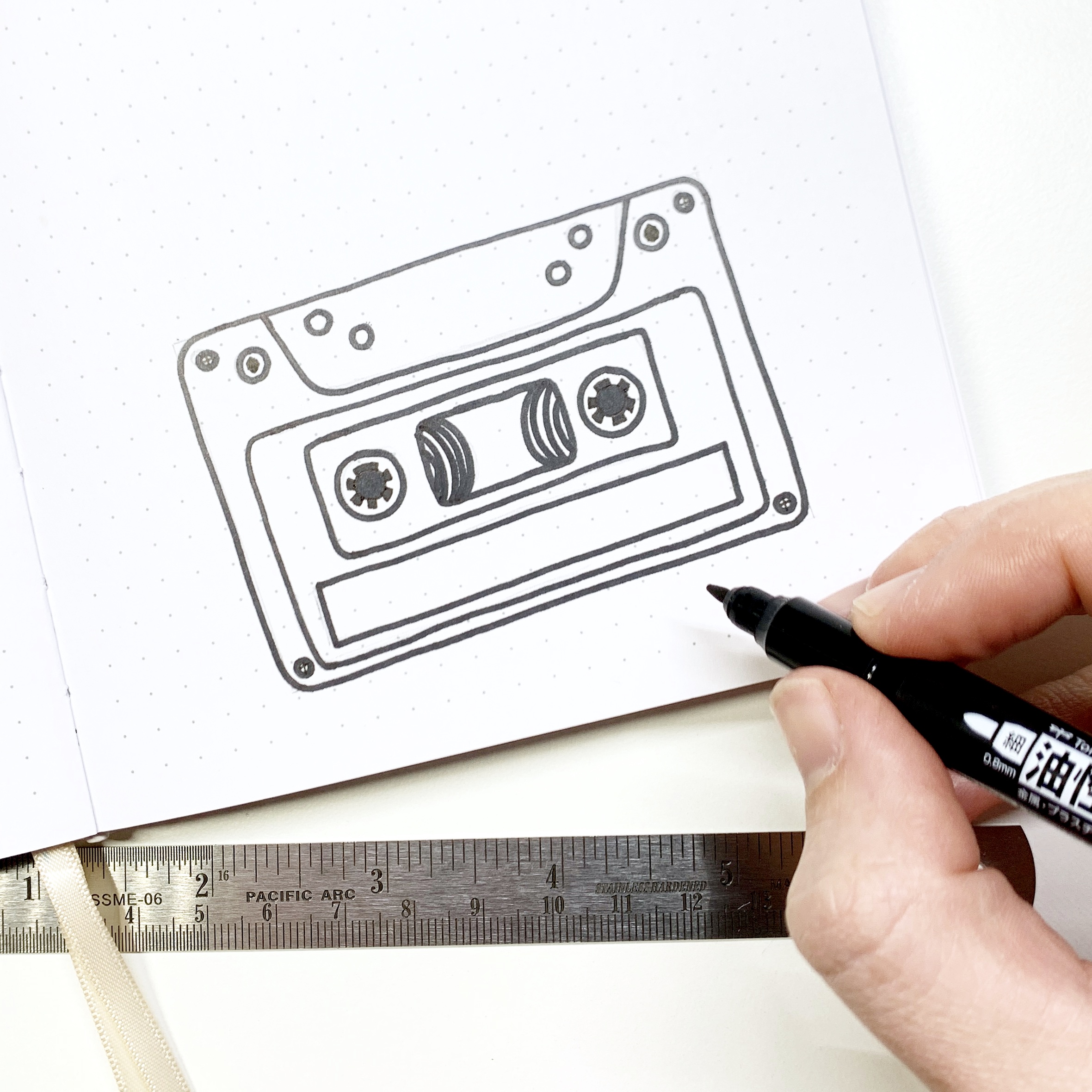 Step 4
Next, use your pencil to draw in a squiggly line on the top of the page that represents the tape from inside the cassette!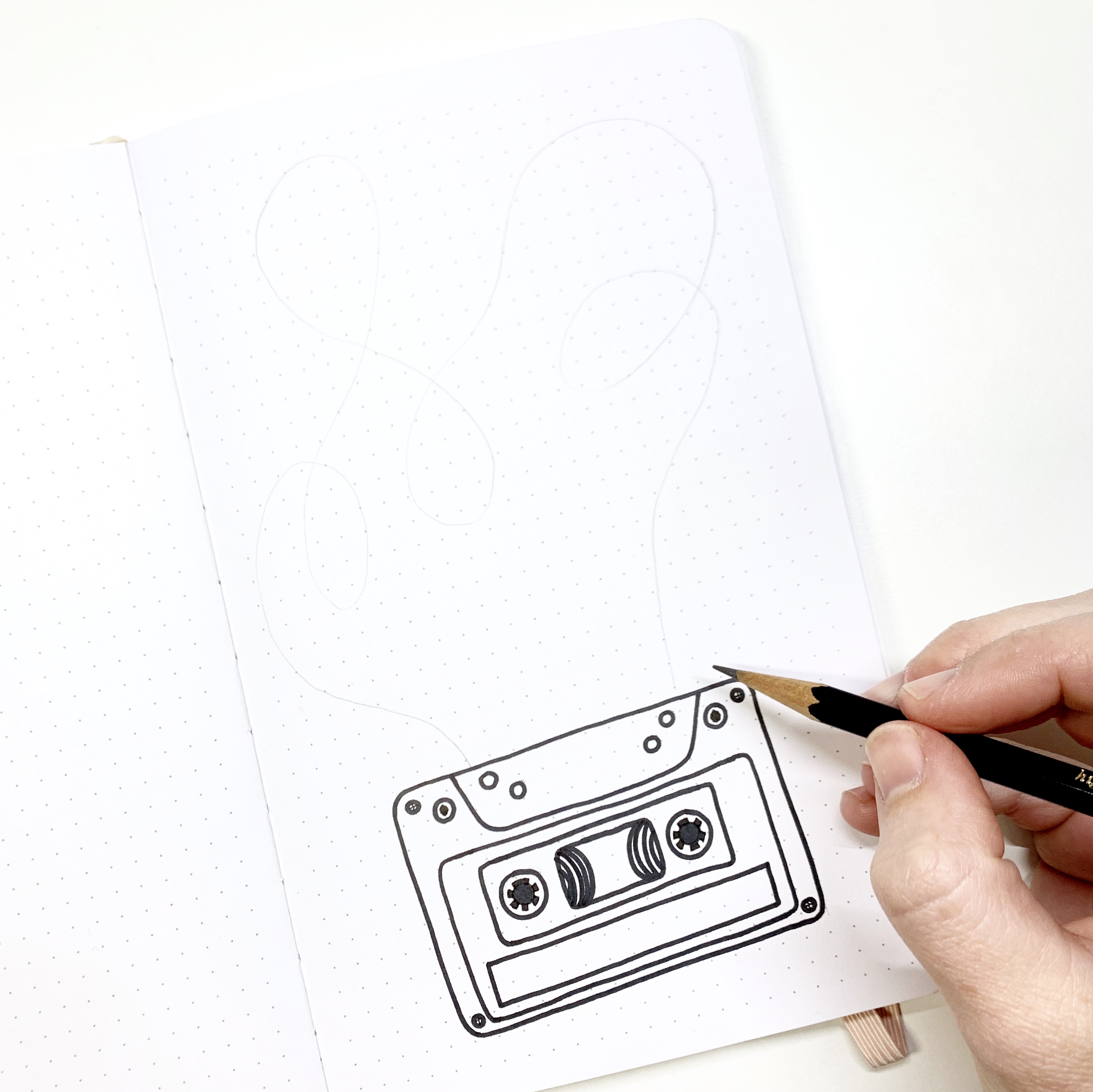 Step 5
Continue to sketch in your tape that will be used for the tracker! Separate the tape into the amount of days of the month you are wanting to track. Keep working on it until the tape looks like a ribbon with loops and swirls!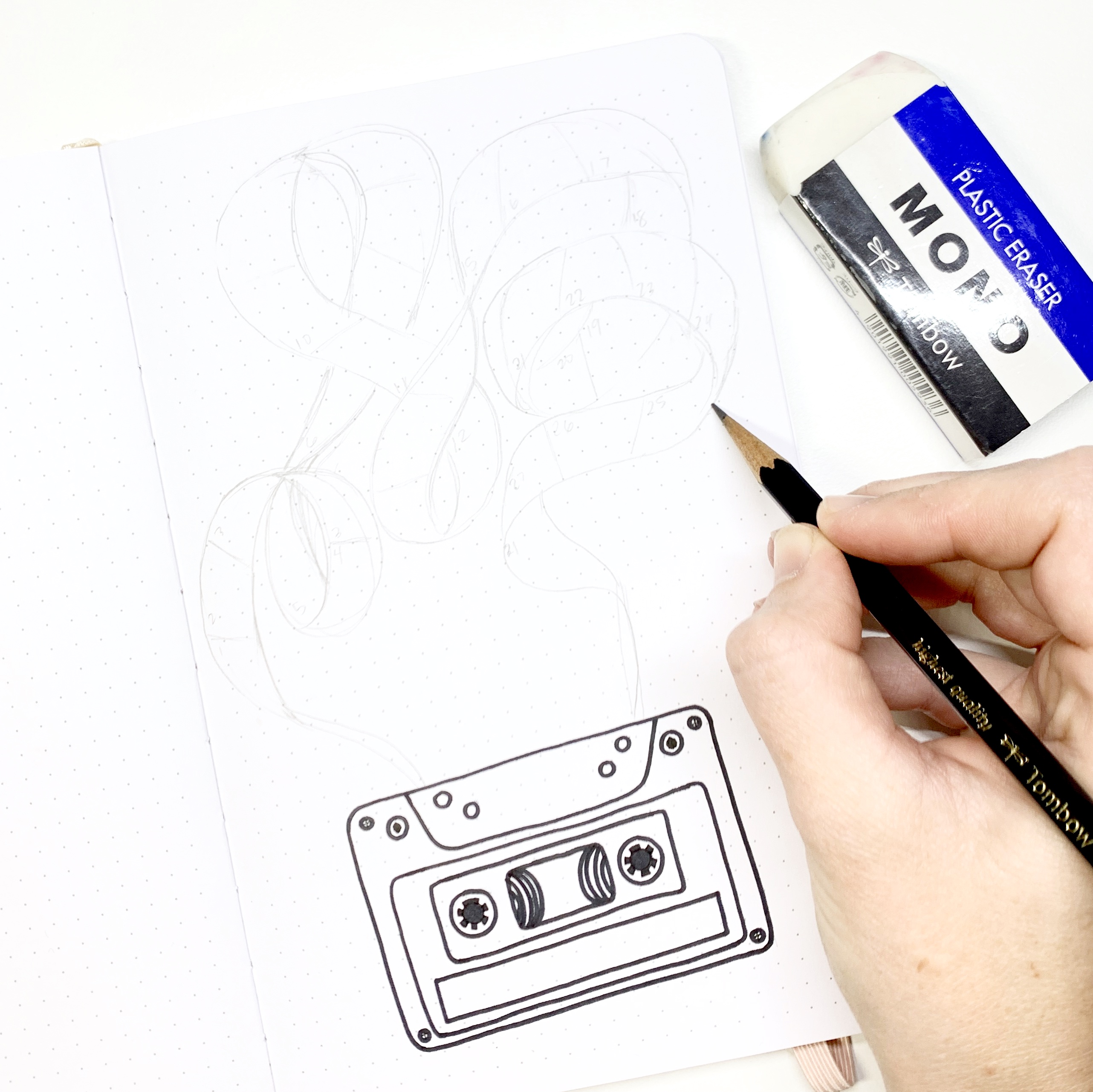 Step 6
Draw the tape in with the fine tip of the MONO Twin Permanent Marker. Erase any pencil marks with the MONO Eraser. This is a great eraser because it will erase all the pencil marks without fading the marker!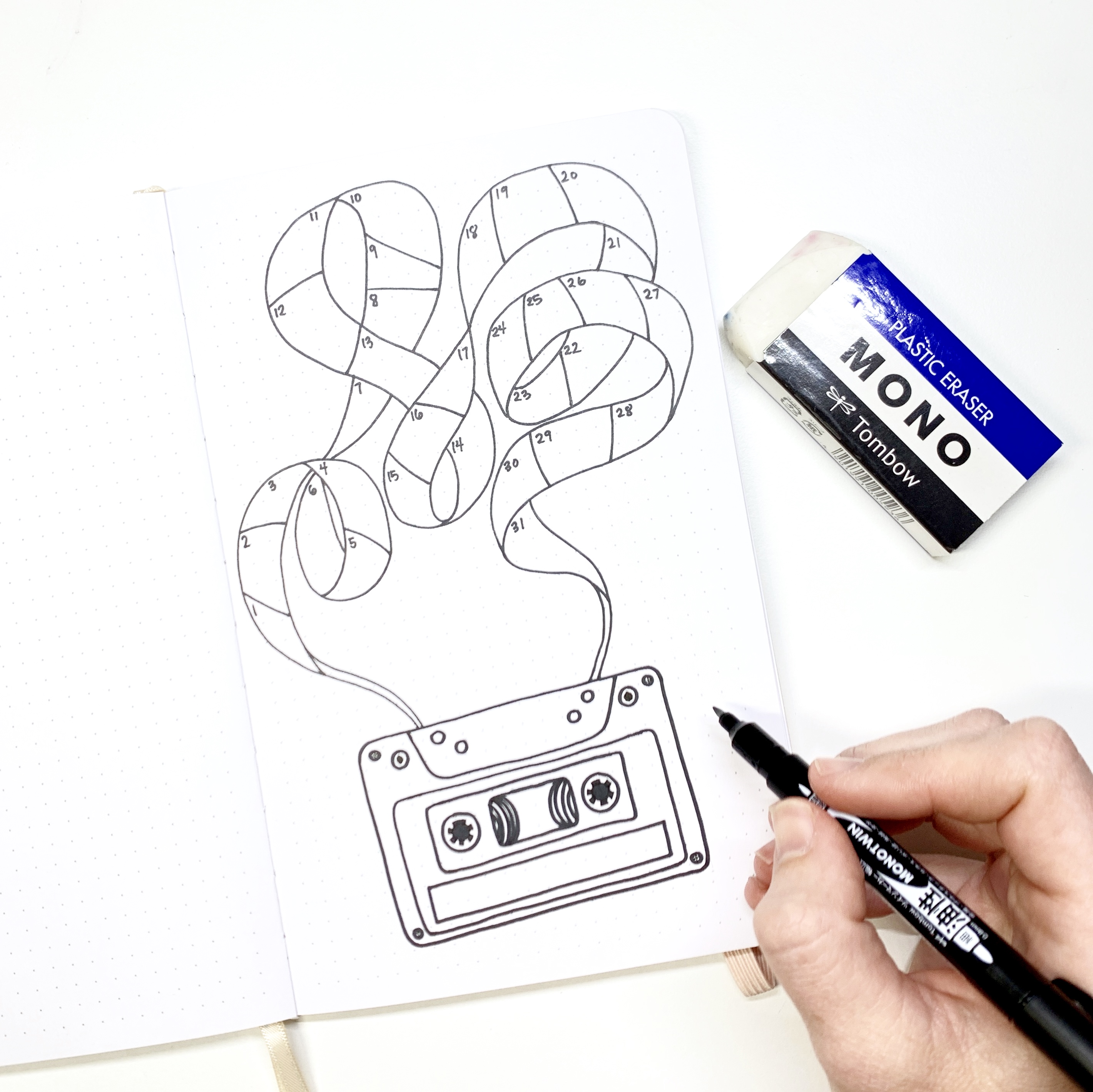 Step 7
Add some color to your page with the TwinTone Markers! I used fun and bright colors that reminded me of the '90s! I also added some embellishments at the bottom and wrote in the name of the page upside down on the cassette tape (which is also upside down!). That's it!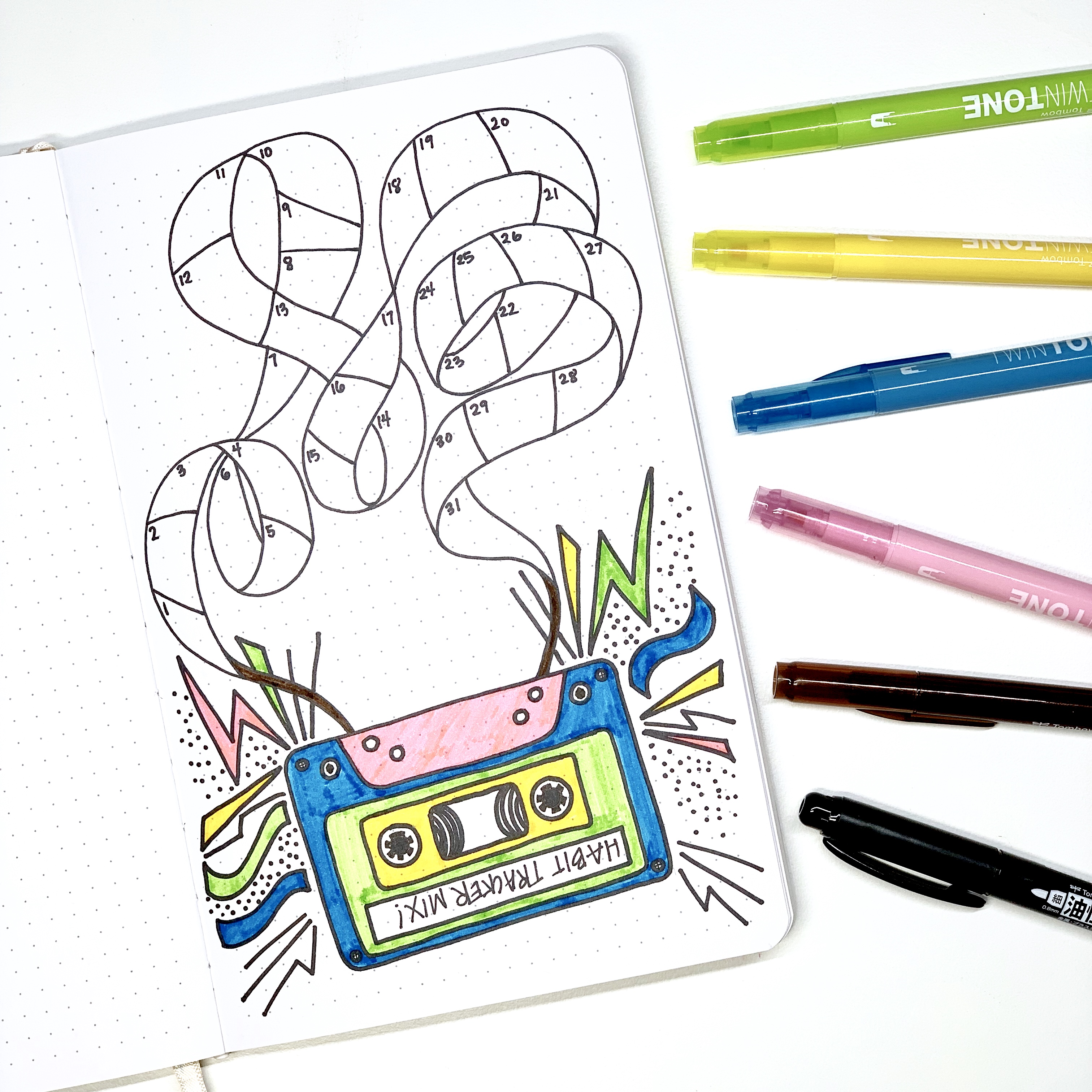 Thank you so much for visiting today! I hope you had fun with this cassette tape habit tracker tutorial! I had fun going back to the '90s for a minute! For more inspiration like this, make sure to follow @studio80design!
For more bullet journal tutorials, check out these amazing posts: