Hi friends! It's Dani from @popfizzpaper here today with a patriotic confetti popper for the 4th of July! This is an easy DIY that's a great summer kids craft, too. Let's get started.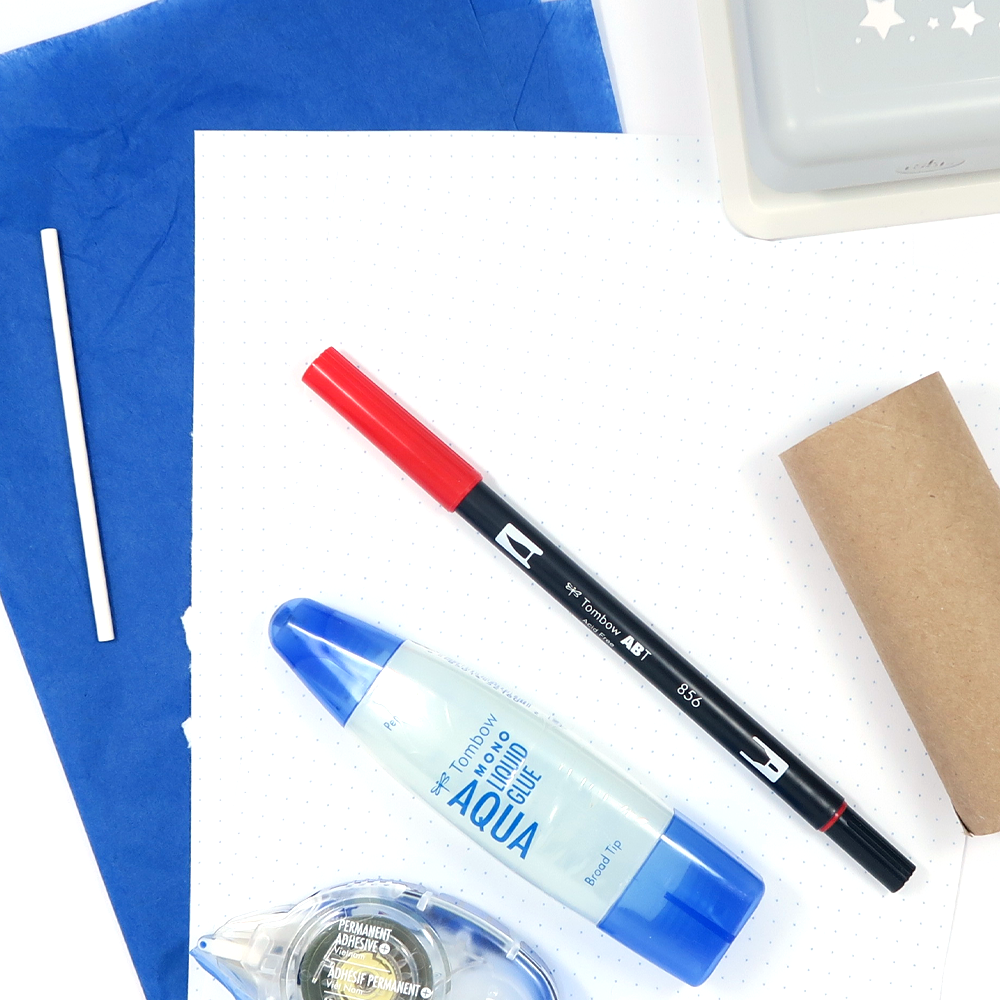 SUPPLIES:
Cardboard tube (mine is from bathroom tissue)
Recycled papers (mine is from Decomposition Book)
Scissors
Candy stick or bamboo skewer
Confetti punch
Blue wrapping tissue paper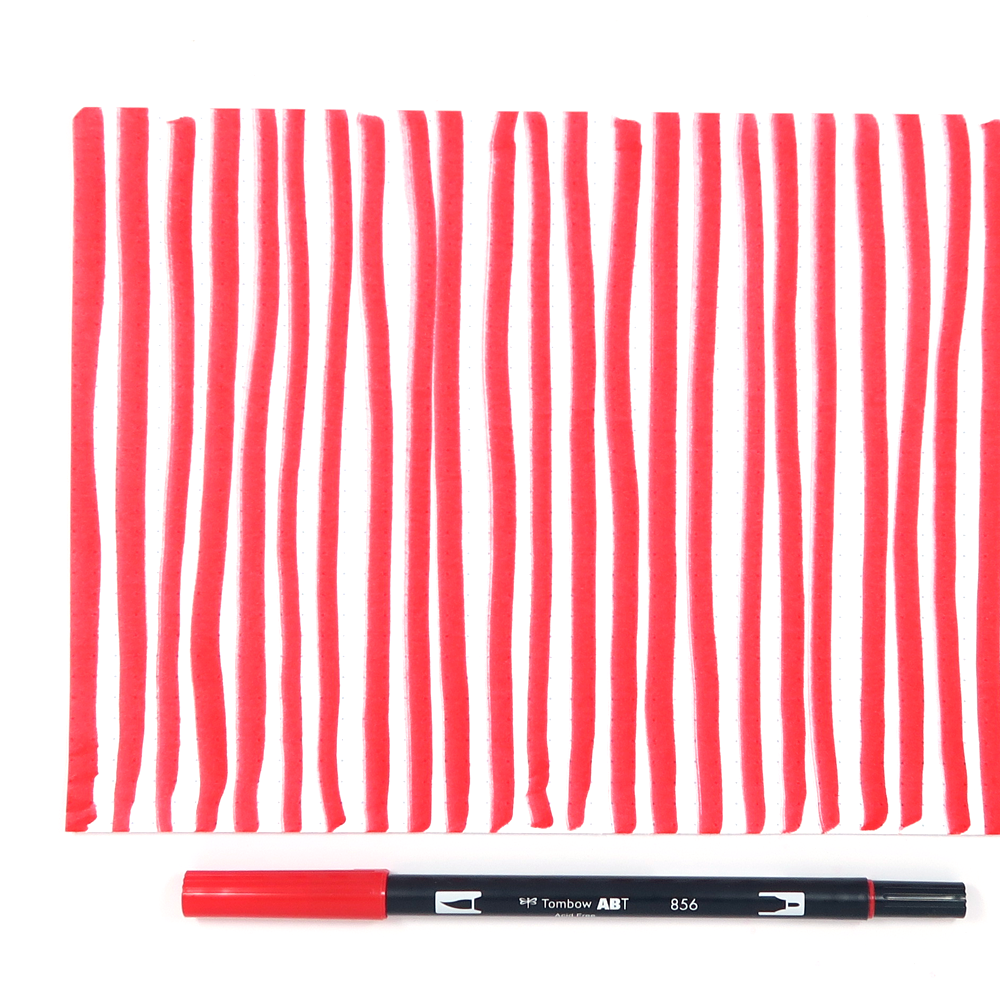 STEP 1
To begin, take one of your recycled papers and draw red stripes across it with the Tombow Dual Brush Pen in 856. I'm using recycled paper for today's project because odds are the confetti will end up outdoors and it's best to keep environmental impact to a minimum.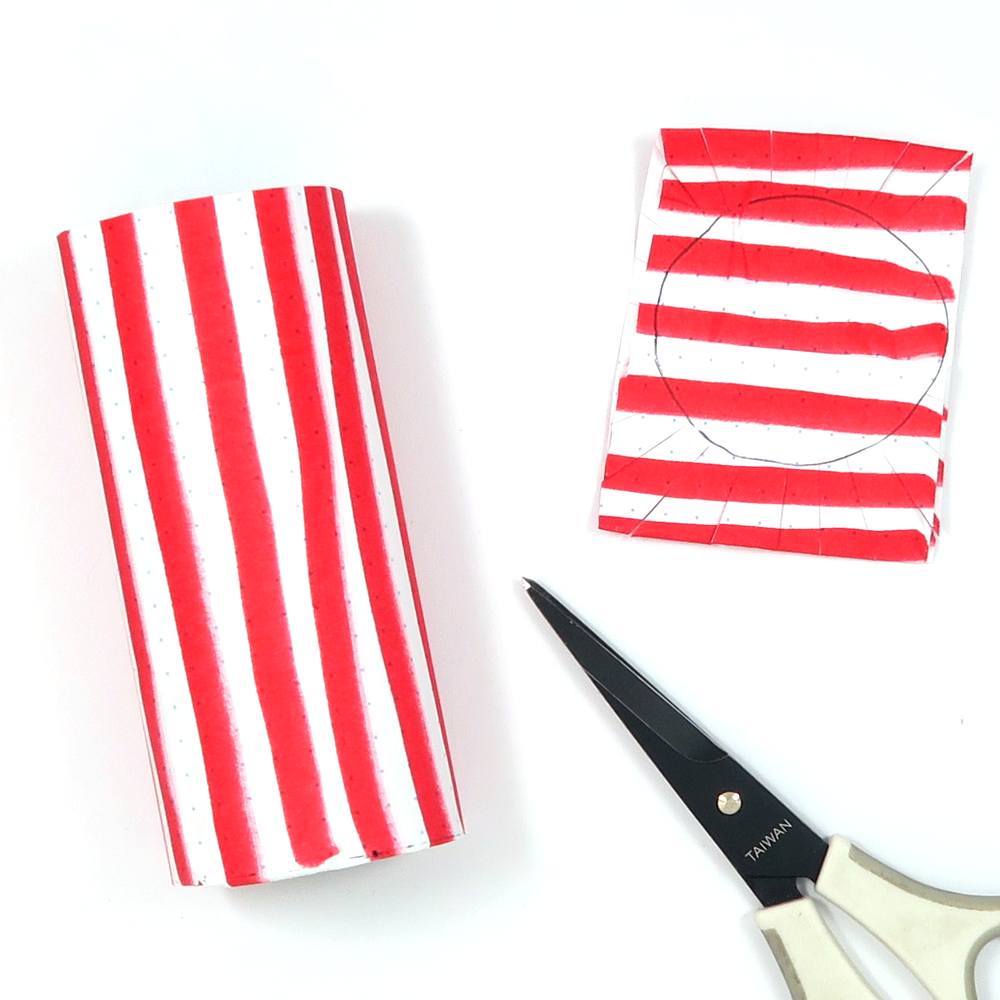 STEP 2
Next, add Tombow MONO Permanent Adhesive+ to the back of your striped paper. Then, wrap it around the cardboard tube. Cut off the excess. Trace around the tube on a piece of cardstock (I'm repurposing the cut off striped paper, folded up!). Cut in toward the circle to create tabs.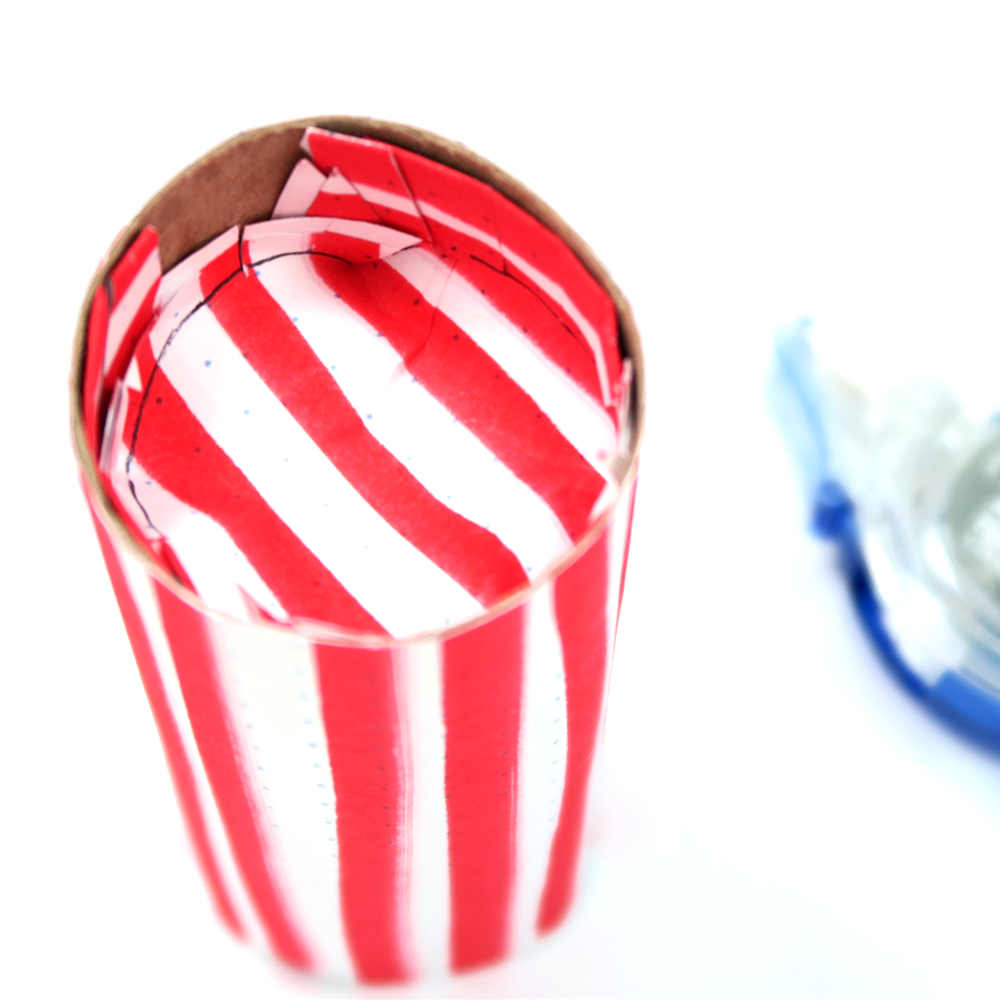 STEP 3
Apply Tombow MONO Permanent Adhesive+ to the tabs, then fold them up. Insert into the bottom of the tube like shown above, pressing the tabs against the inside of the tube to secure well.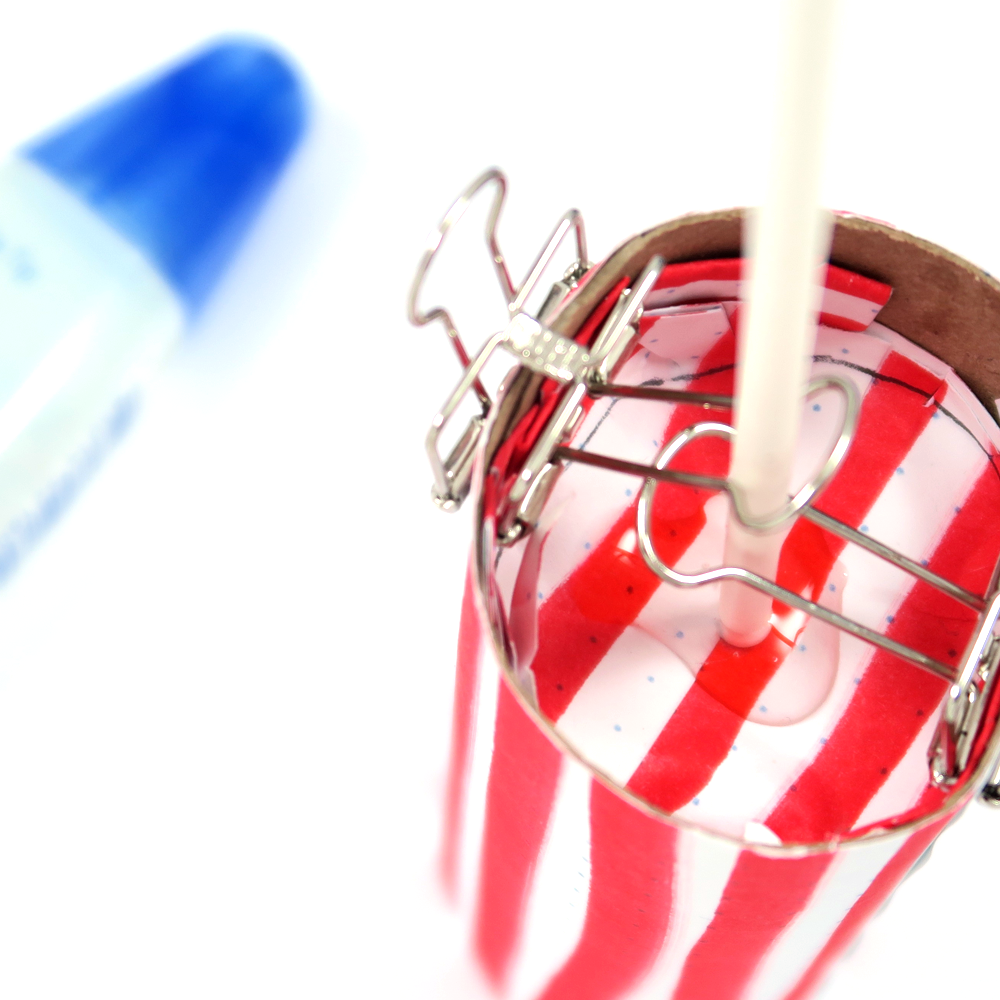 STEP 4
If you have binder clips, they will come in handy for this step. Clip one to each side of the tube bottom, then slip the candy stick between the arms. Add a bunch of the Tombow MONO Aqua Liquid Glue and set aside to dry overnight. I would advise doing this step in bulk for less waiting!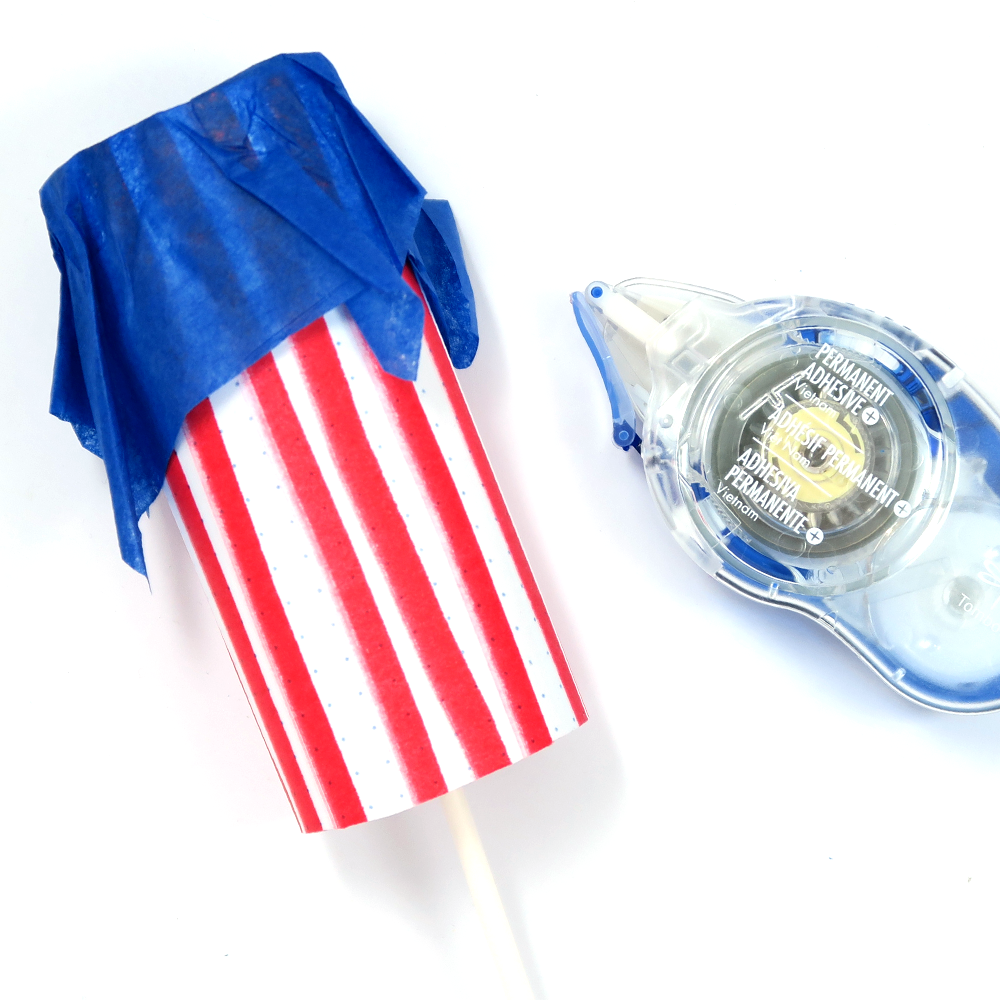 STEP 5
Punch confetti out of another piece of recycled paper. Trim off slivers of the blue tissue paper, shredding them into smaller pieces. Add a ring of Tombow MONO Permanent Adhesive+ around the outer top rim of the popper. Fill up the tube with the confetti, then top with a square of blue tissue paper. Press into place and you're ready to celebrate!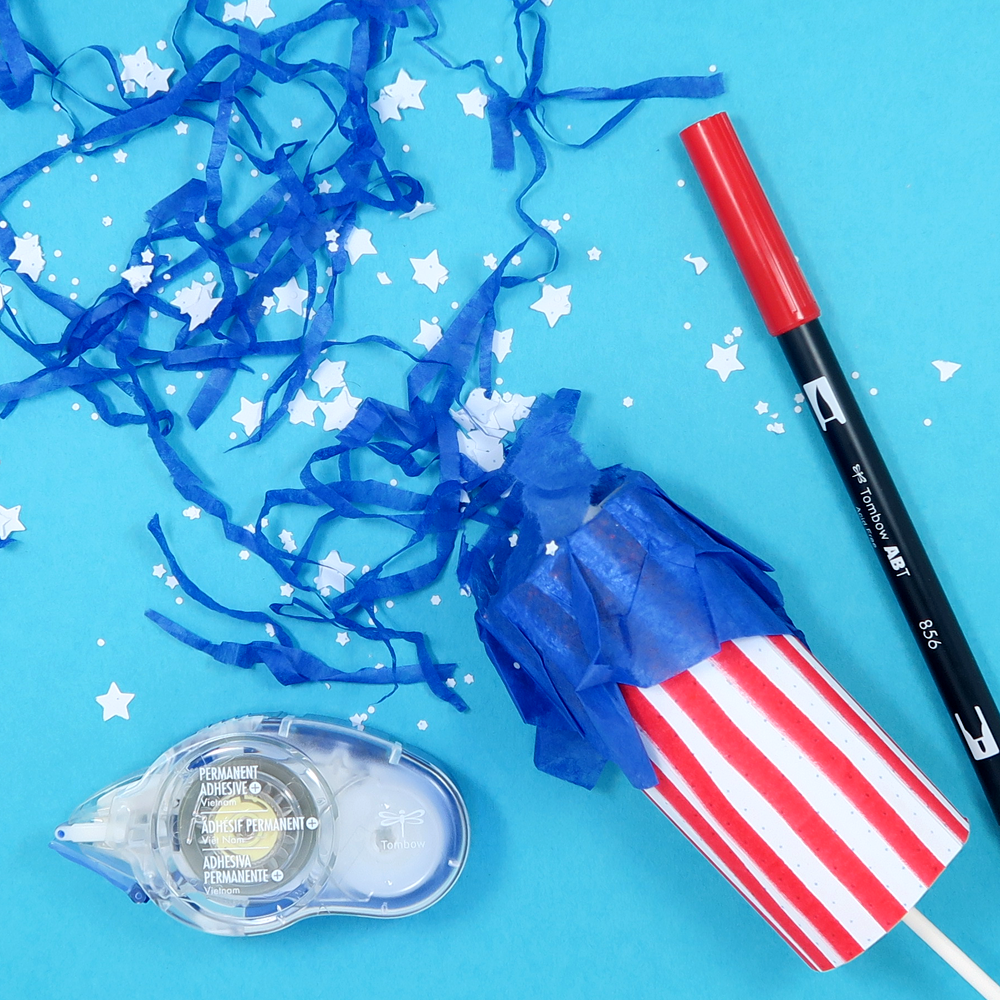 Fun and festive, right?! Plus, it's a safer alternative to fireworks. Thank you so much for following along with my tutorial today! Please tag @popfizzpaper if you give it a try. I would love to see! For more tutorials like this, make sure to check out my Crafty Club for more fun ideas and to register for Crafty Camp (my online summer camp for creative grownups)! I will see you next time!