Halloween is almost here! Hey Tombow fans, it's Mandy from @a_heartened_calling. Today, I'm showing you how to create a Halloween galaxy using just a few Dual Brush Pens! Let's gather our supplies and have some spooky, but cute fun!
MATERIALS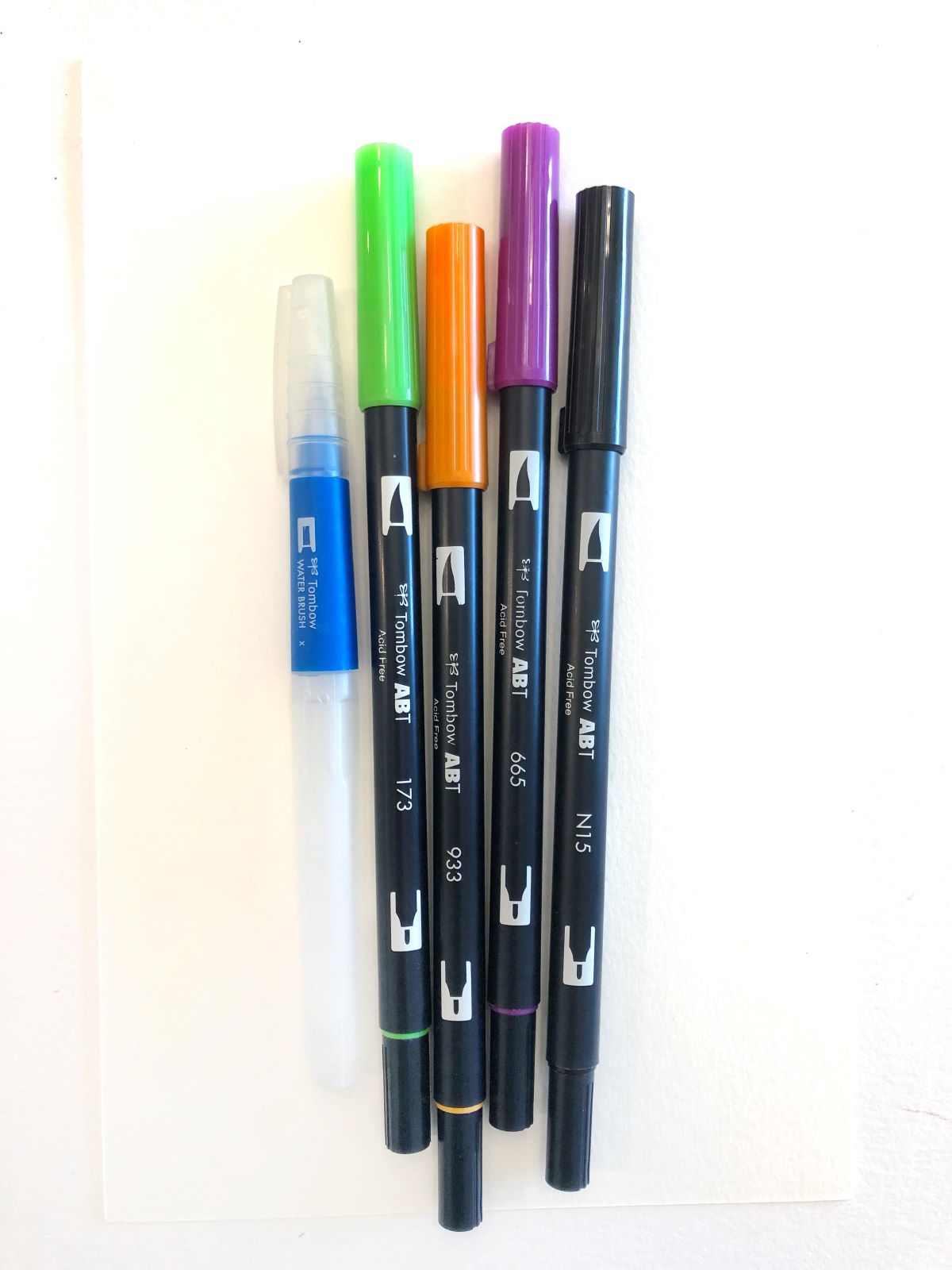 STEP 1 – Create Shape and Add Color
One of my favorite things about the Halloween season is that my favorite cereal of all time makes an appearance! So, I was inspired by the little ghost cereal pieces from Count Chocula to create a ghost shape for this galaxy. Use a Tombow MONO Drawing Pencil to sketch out the shape if needed. Then, add Dual Brush Pen 933 to the center area of your ghost. Next, add Dual Brush Pen 173 around the outside of the orange. Then, use Dual Brush Pen 665 to add color around the outside of the green. Lastly, use Dual Brush Pen N15 to add spots of black randomly inside your ghost shape.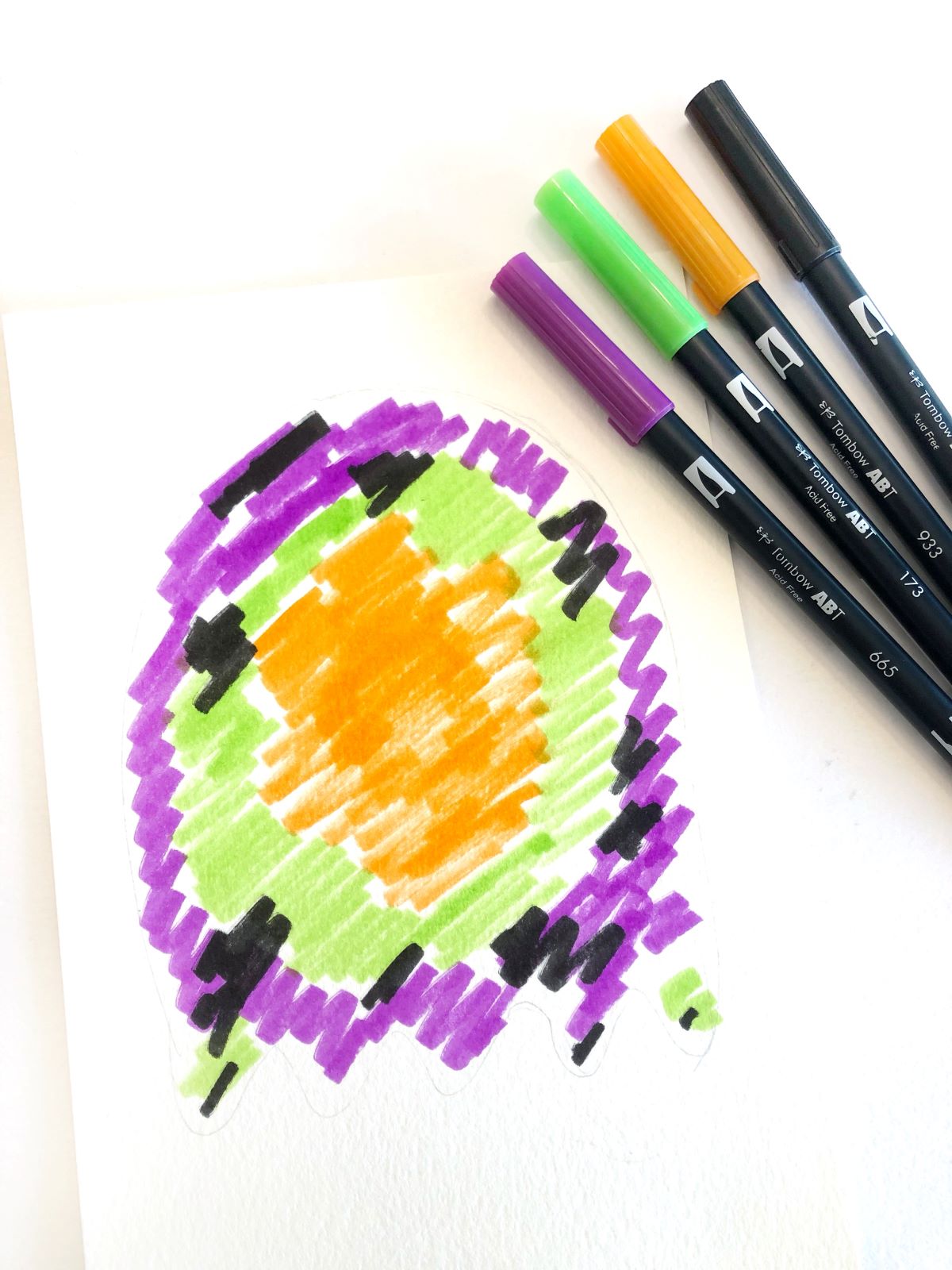 STEP 2 – Add Water
Using the Flat Water Brush, add lots of water to your color. Start with the orange first and go over it with the Water Brush. Then, use the Water Brush to bring the edges of the orange into the green. With this technique, you are working your way from the center outwards. This helps keep the orange intact in the middle. Once the orange and green are blended together, work the green into the purple. Then, work with the black last. You can use the brush to "pull" some of the black into the green and orange if you prefer. Once you like how the colors all look, let it dry.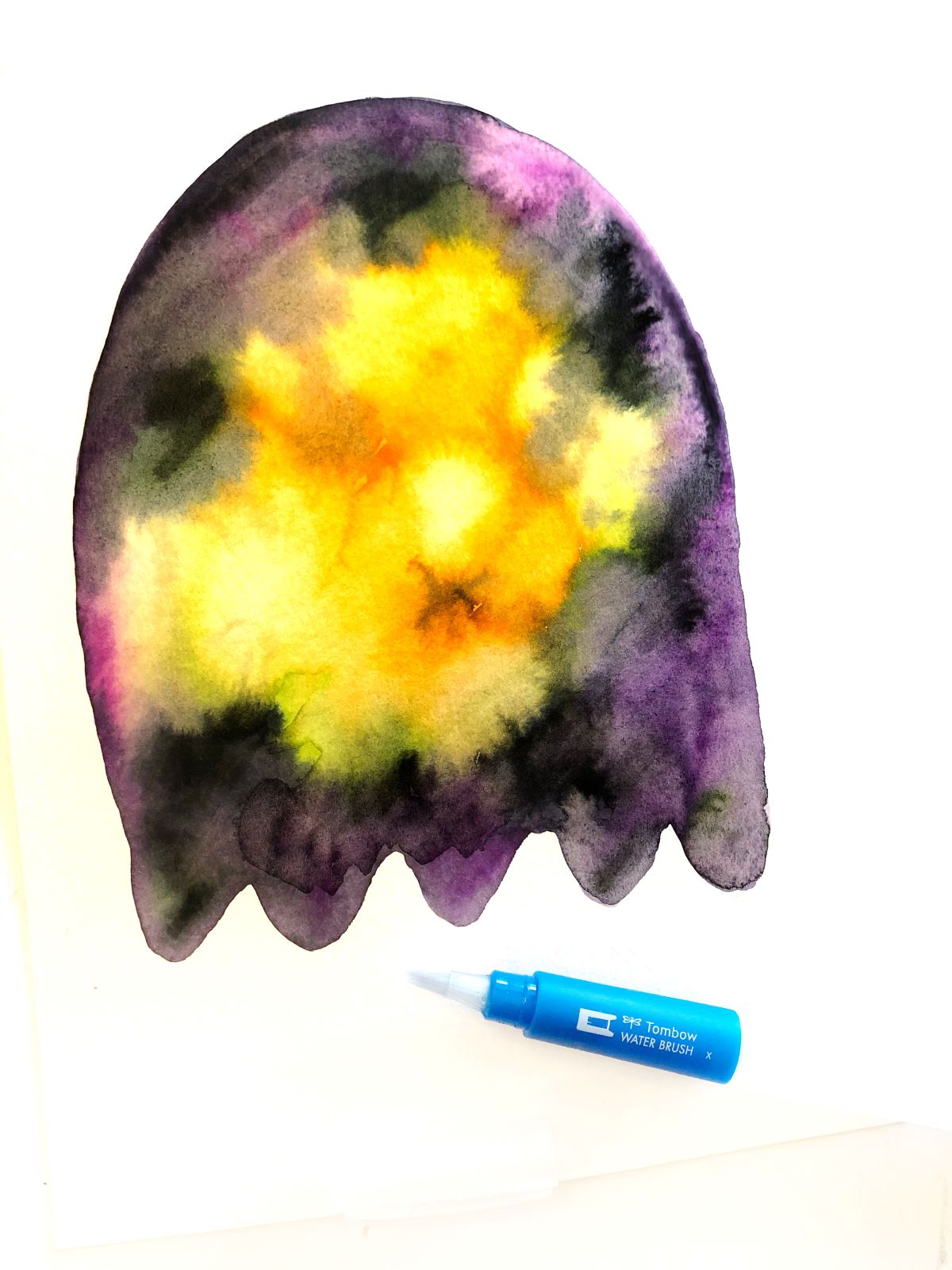 STEP 3 – Add Paint Splatter
Using white craft paint, squeeze a little onto a toothbrush like you would with toothpaste. Then, use your finger to flick the paint from the toothbrush onto your galaxy.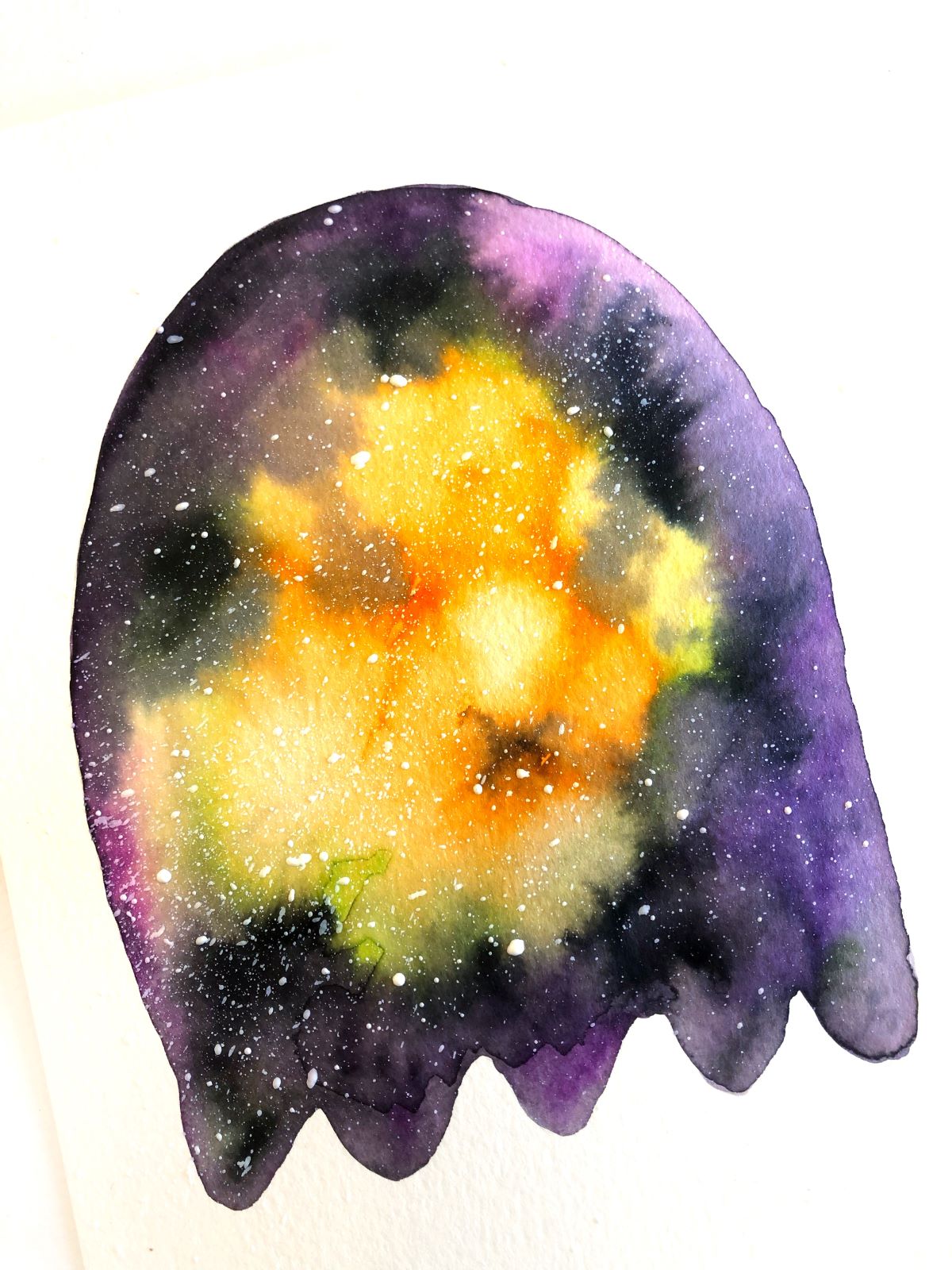 STEP 4 – Add Finishing Details
Using a white gel pen, draw Halloween doodles anywhere inside your galaxy. I drew a couple spider webs with spiders, a couple bats and a little ghost.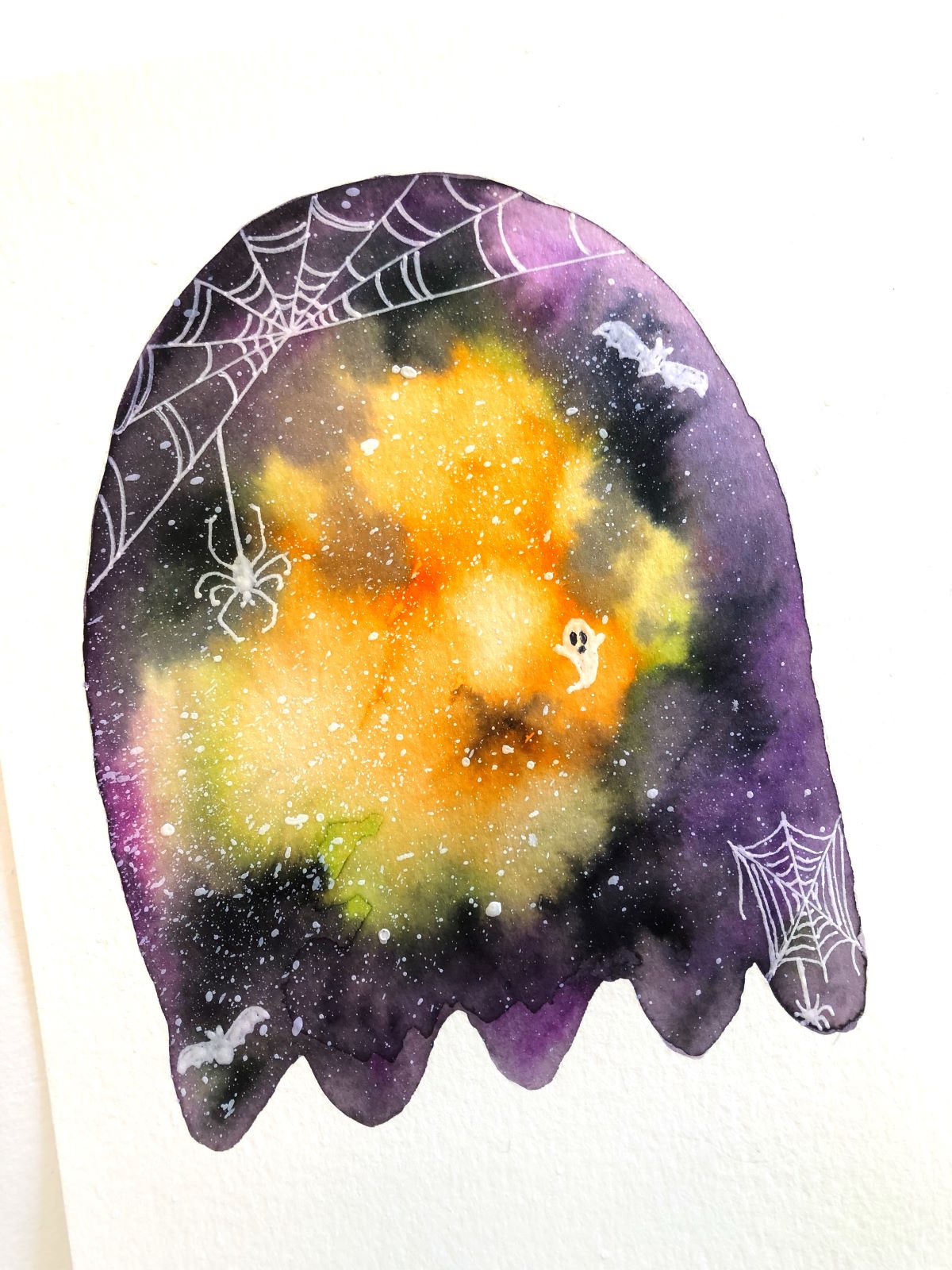 Next, use Dual Brush Pen N15 to letter out "Boo!" Lastly, use Dual Brush Pens 933, 665 and 173 to create a shadow for your letters.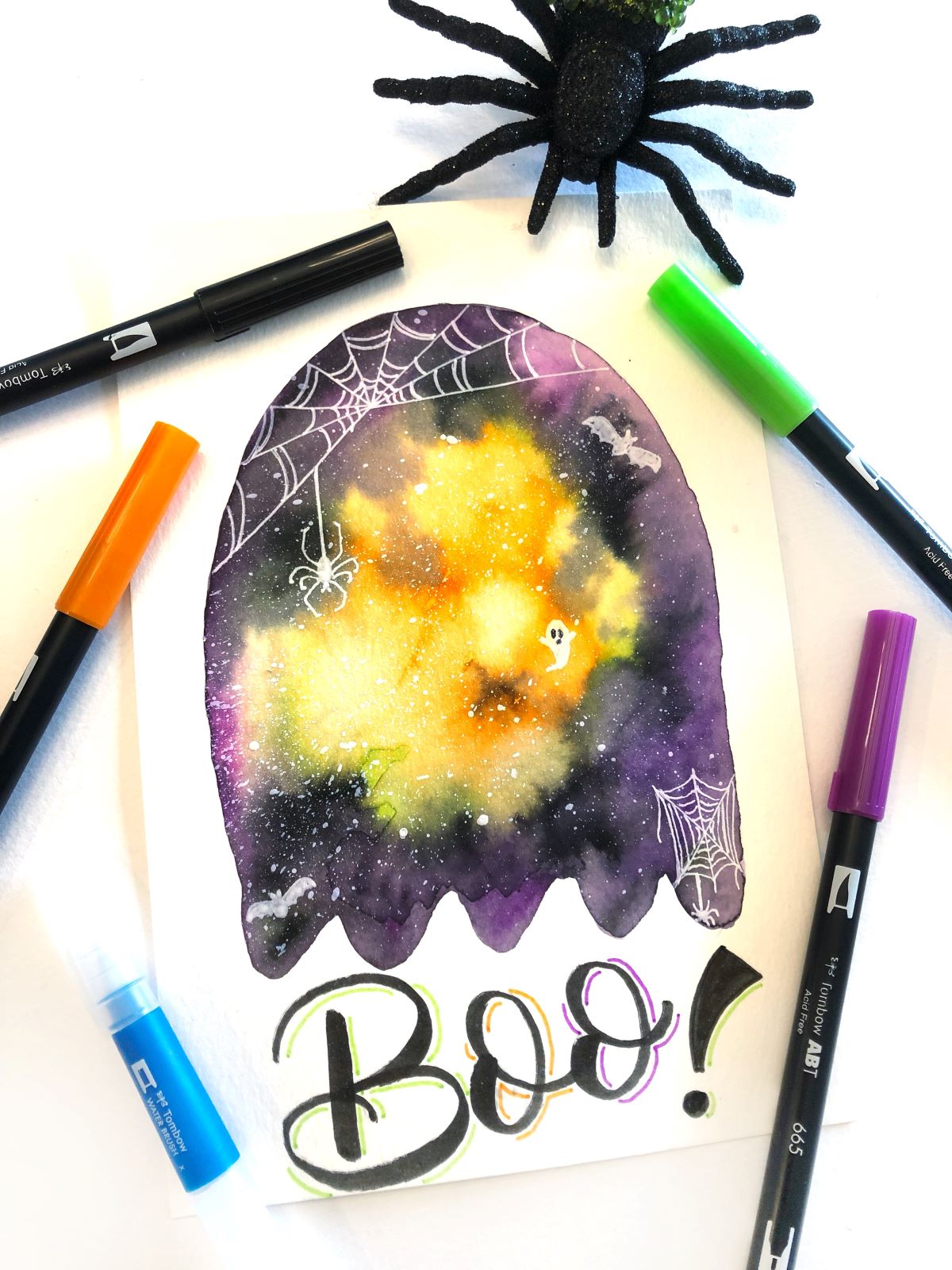 Your Halloween galaxy art is done! If you give this a try, be sure to tag us at @tombowusa and @a_heartened_calling so we can see your amazing work!
For more Halloween Inspired projects, check out these posts:
Thanks for following along today, see you real soon!
Mandy