Hi Tombow friends, it's Katie! Today, I want to show you how to create an easy paper strip collage using Tombow's MONO Aqua Liquid Glue! This is a really easy and fun technique!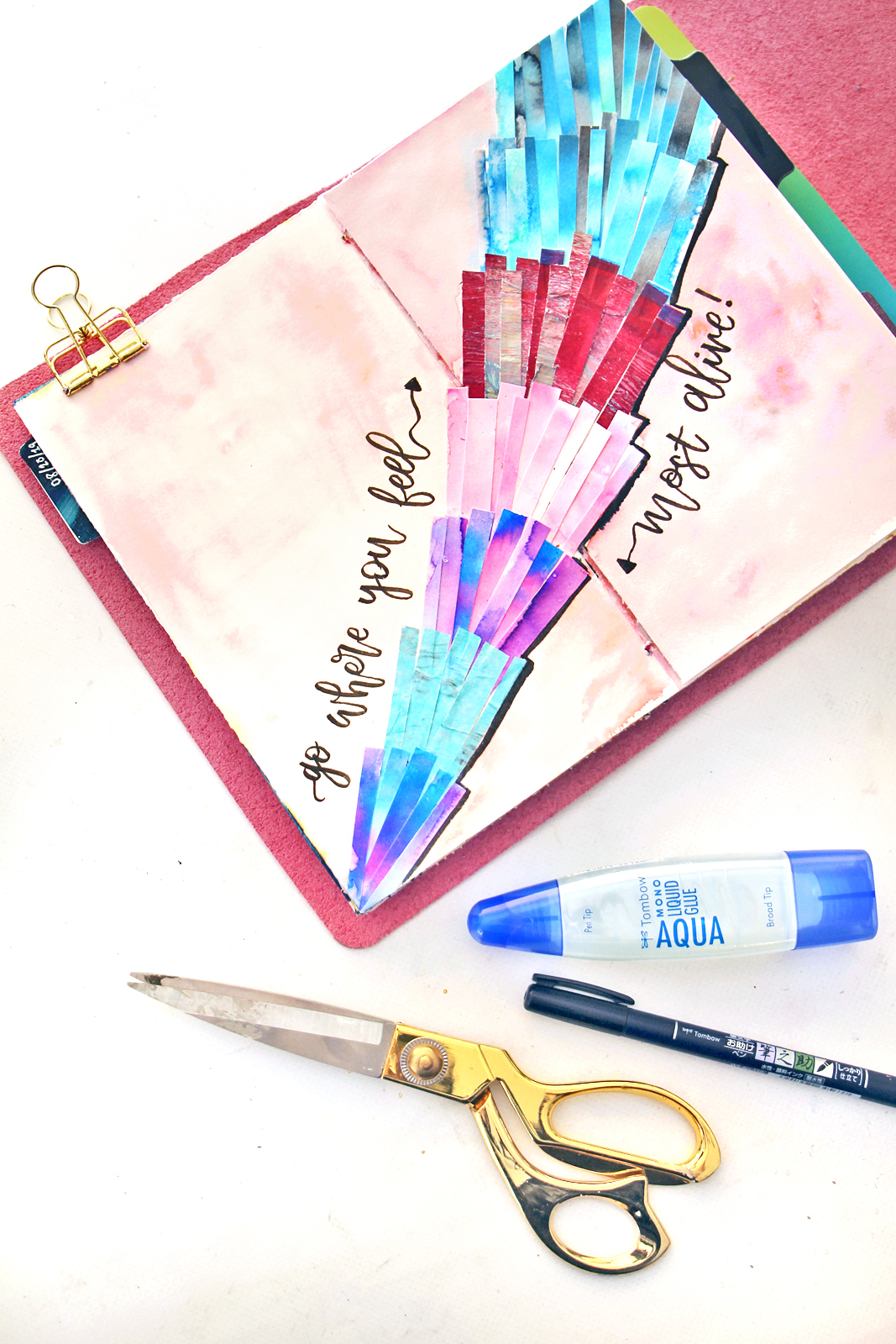 DIY Paper Strip Collage:
This is such a fun collage technique to use up some of your extra paper strips!
Supplies:
Art journal
Collage papers
Scissors or paper trimmer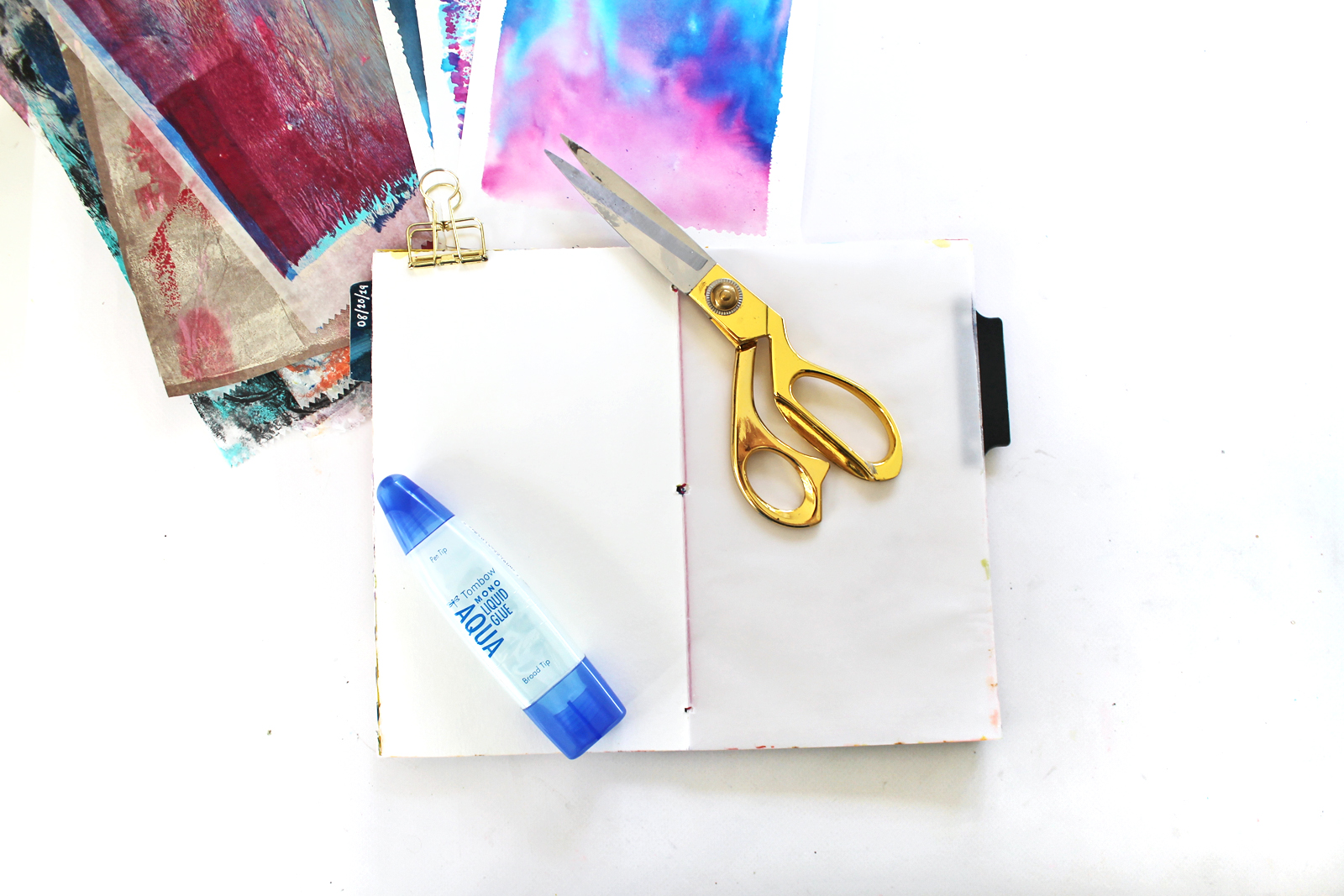 Step one:
Begin by cutting up your papers into thin strips! Pretty much any paper will work for this. For example, colored cardstock, scrapbook papers or you can even color your own paper with Dual Brush Pens. That is what I did here. Learn how to gelli print paper using Dual Brush Pens.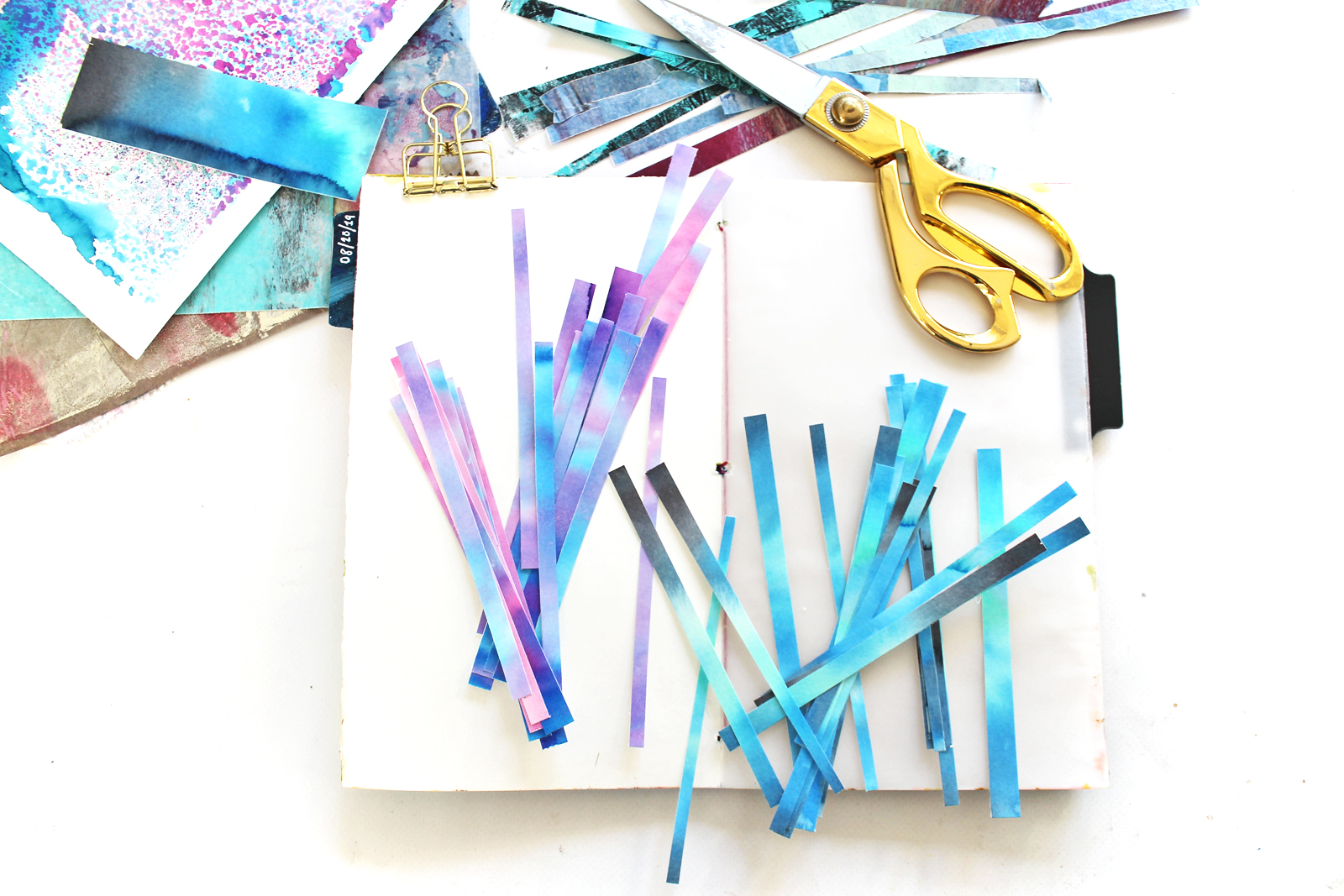 Step two:
Using the pen tip of the MONO Aqua Liquid Glue, apply adhesive onto the back of your paper strip. Then, place it down on your page. Place your paper strips in a row, making them radiate out from one point.
Let's talk about the MONO Aqua Liquid Glue for a minute.  This MONO Aqua Liquid Glue has two tips. The pen tip has a finer point and is good for applying glue to small embellishments or strips. The broad tip has a silicone brush style tip and is my go-to for covering a large area with adhesive.
This adhesive also goes on clear and dries clear.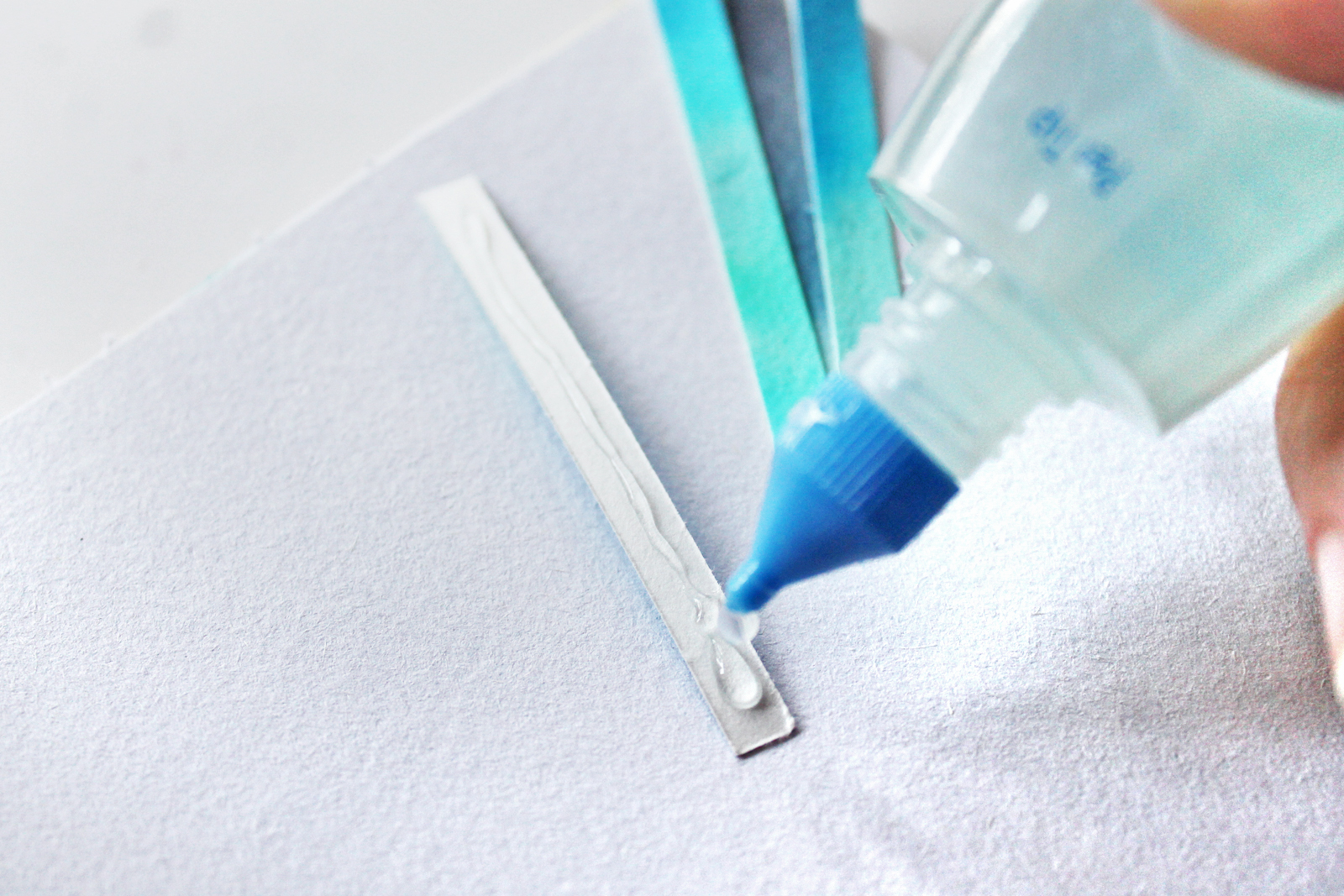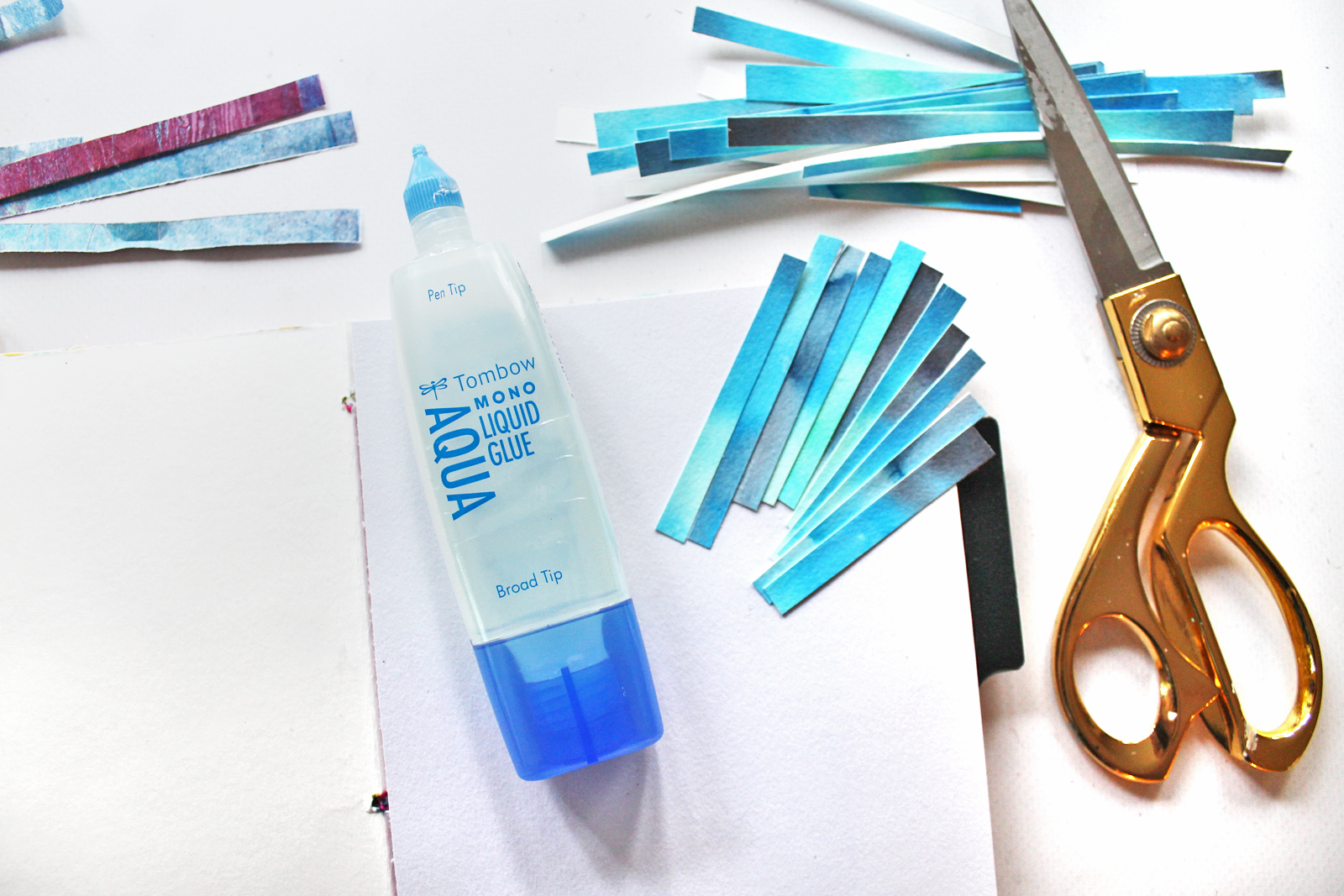 Step three:
Continue collaging paper strips across the page by adhering them down with the MONO Aqua Liquid Glue, overlapping rows of the strips as you go. When you get to the end, add a little extra glue and then let it all dry before you fold up your art journal.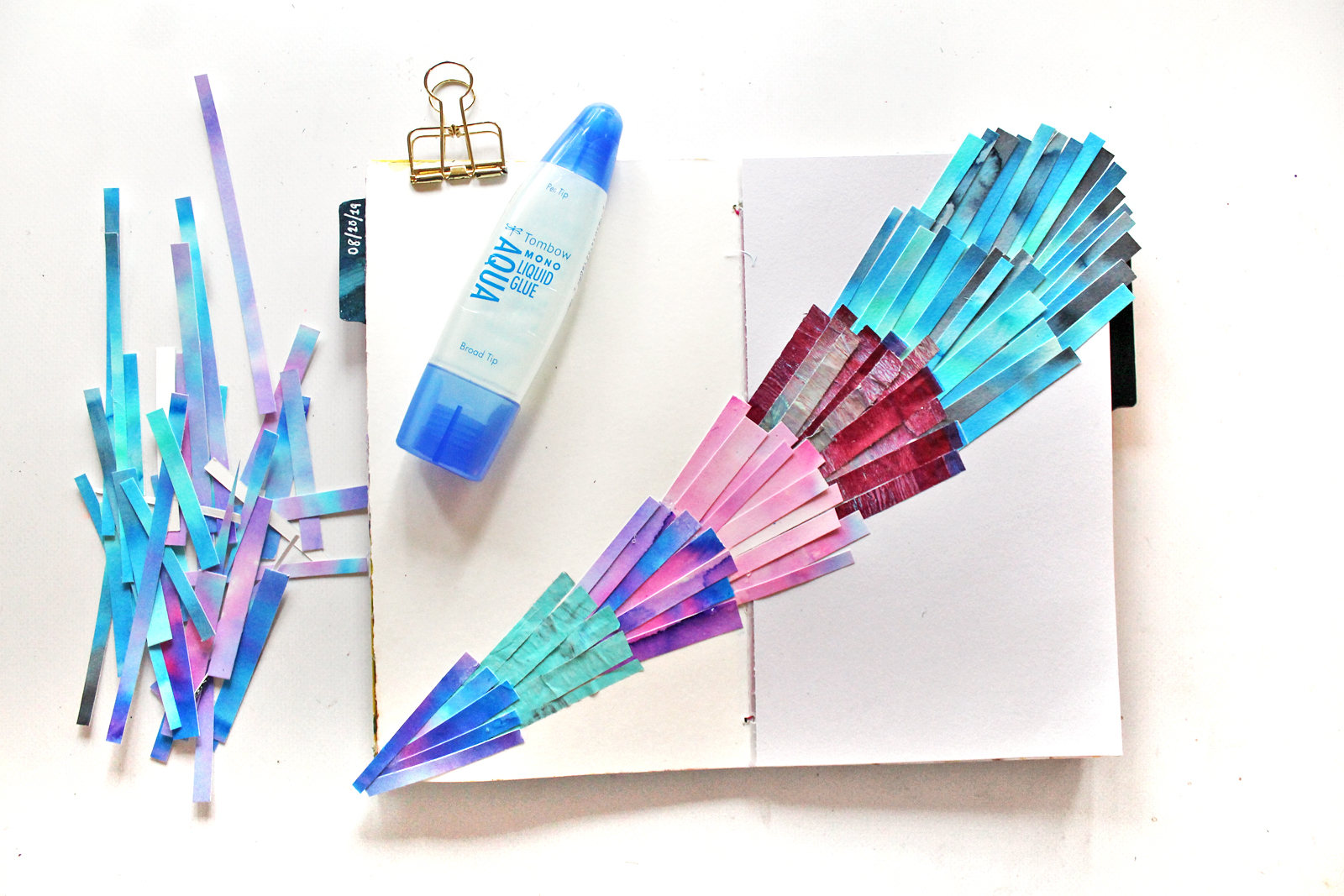 Step four:
You can finish off your paper strip collage page however you like! I used Dual Brush Pen 772 to apply a wash of color across the background. I  scribbled on a bit of ink and brushed over it with water.
Once that was dry, I used my Hard Tip Fudenosuke Brush Pen to hand letter on a short saying.
That's it!
Want some more art journaling tutorials? Check out the art journal category here on the Tombow blog or here are a few other fun posts: