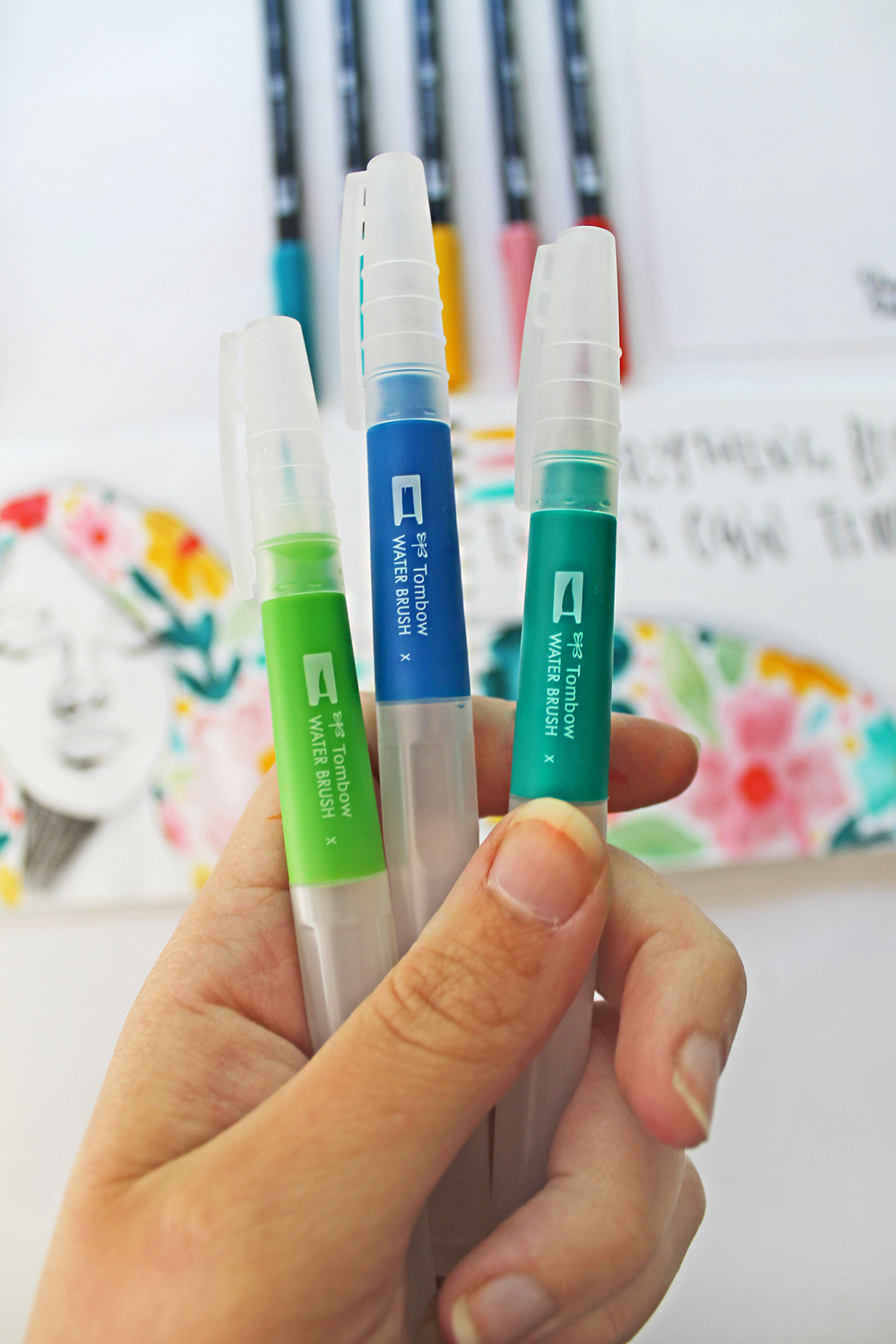 Are you looking for a few water brush tips? You're in the right place! I'm Katie from Studio Katie! Today, I'll be sharing a few things I've learned after working with Tombow's NEW Water Brushes. I'll also be sharing with you my process for creating this floral art journal page inspired by my fellow Tombow Design Team member, Smitha. She paints the most beautiful flower paintings!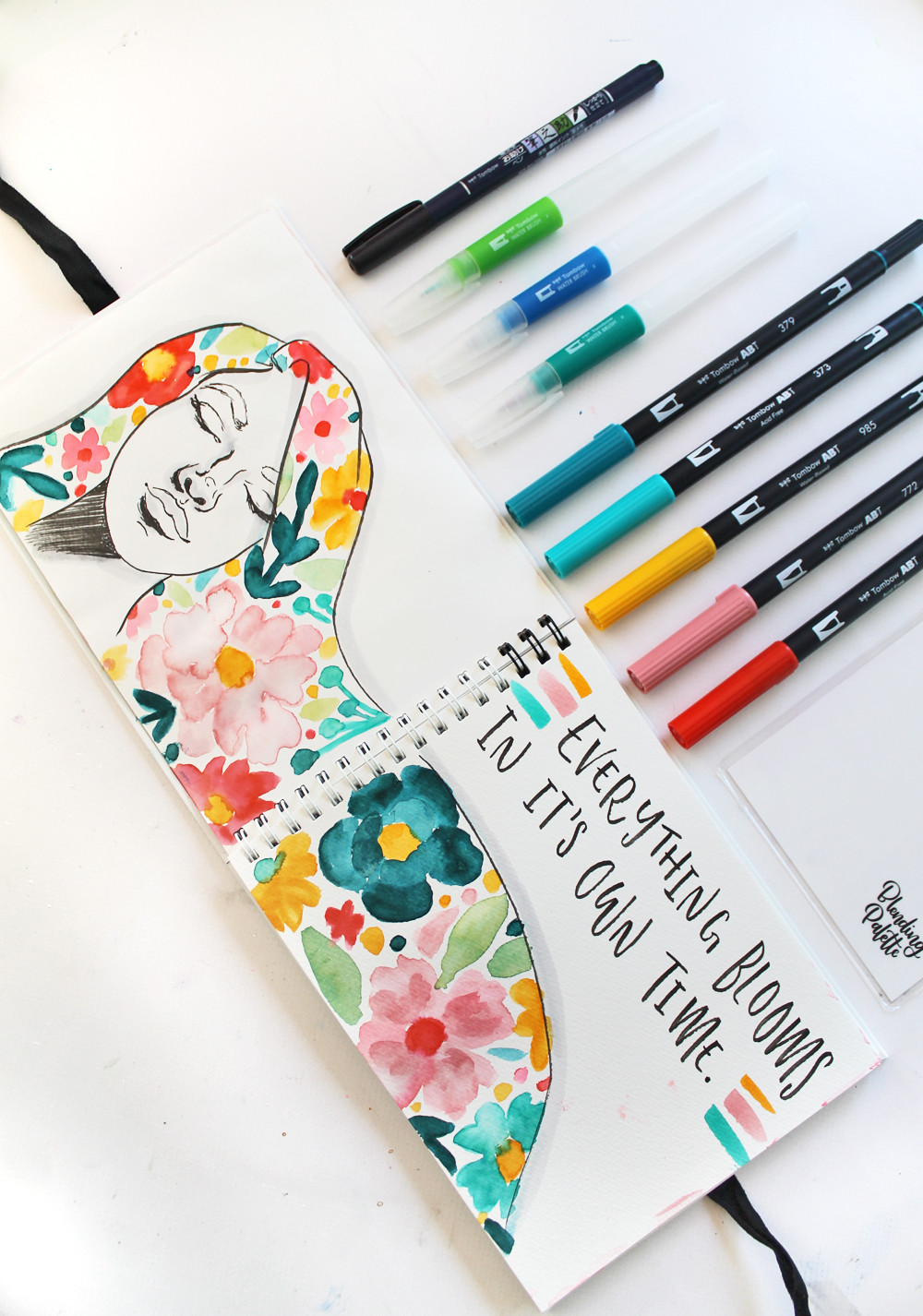 Supplies:
Tombow Water Brushes (They come in 3 different brush tips: Small/Medium for fine details and Flat for broader coverage)
Tombow Dual Brush Pens (The colors I used are: 885, 772, 985, 373, & 379)
Art Journal or watercolor paper (I'm using the exclusive Tombow Art Journal, from their last VIP Club box. Sign up for the club for more Tombow Exclusives!)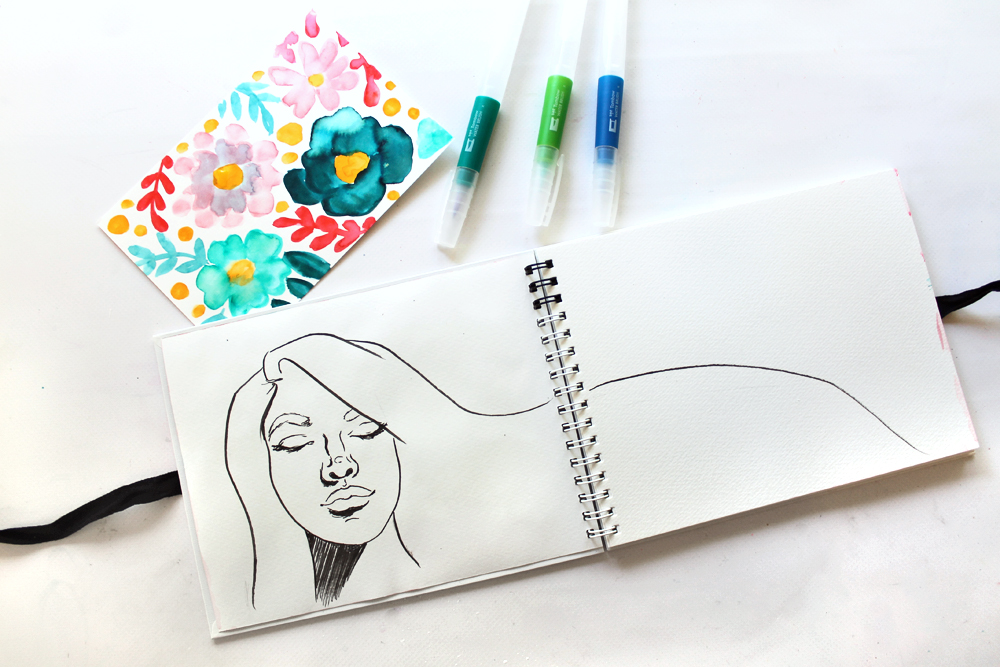 Tip 1: Direct Blending
Direct Blending is a technique where you apply the Dual Brush Pen ink directly on to the paper and then brush over it with a wet paint brush. The Tombow Water Brushes are great for this because you don't have to be constantly going back for more water. As you paint with the Water Brush, gently squeeze the tube to allow water to flow out and blend the ink on the paper.
For the best blending results, I highly recommend using mixed media paper or watercolor paper for these techniques!
This is a technique that Smitha is amazing at, so if you're looking for more inspiration check out this post on Retro Florals.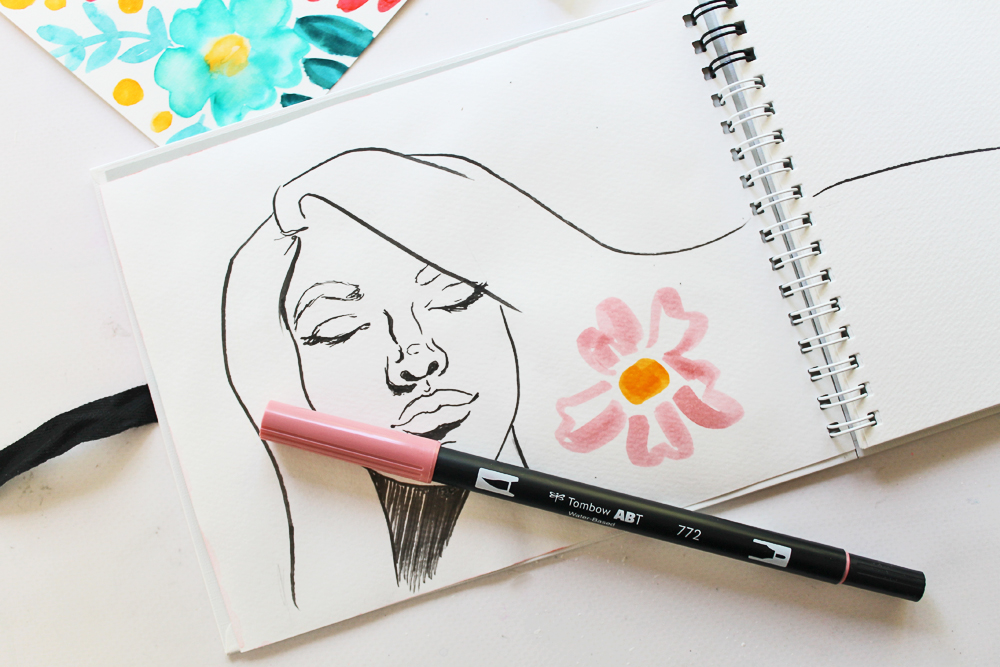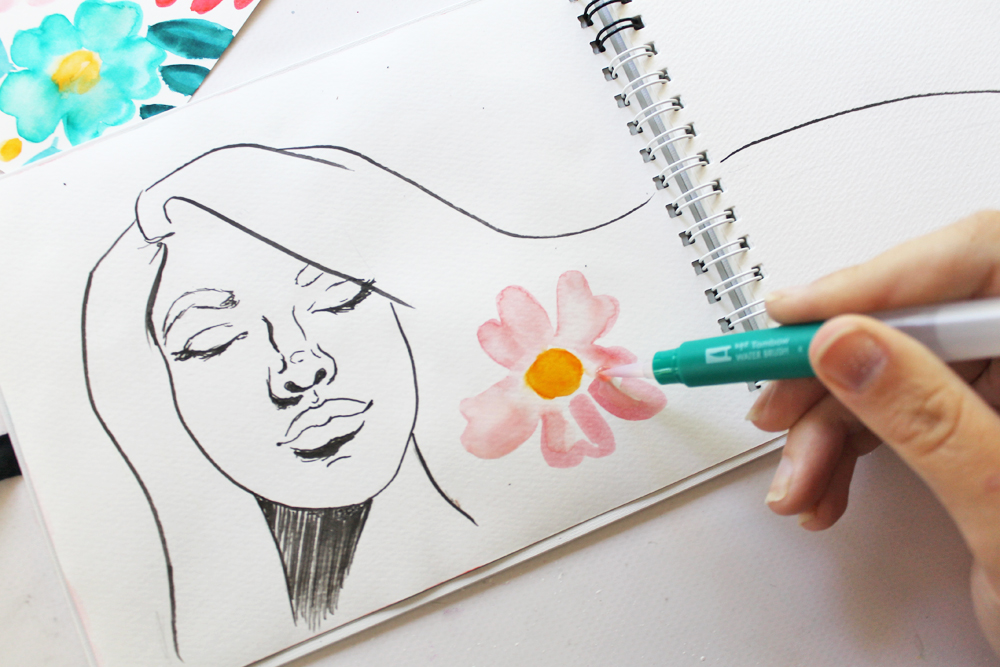 Tip 2: Indirect Blending:
For indirect blending, you'll first apply a bit of your ink to the Blending Palette. Then take your Water Brush and pick up a bit of the ink onto the tip and paint with it. These results will give you lighter colors and zero marker lines in your painting.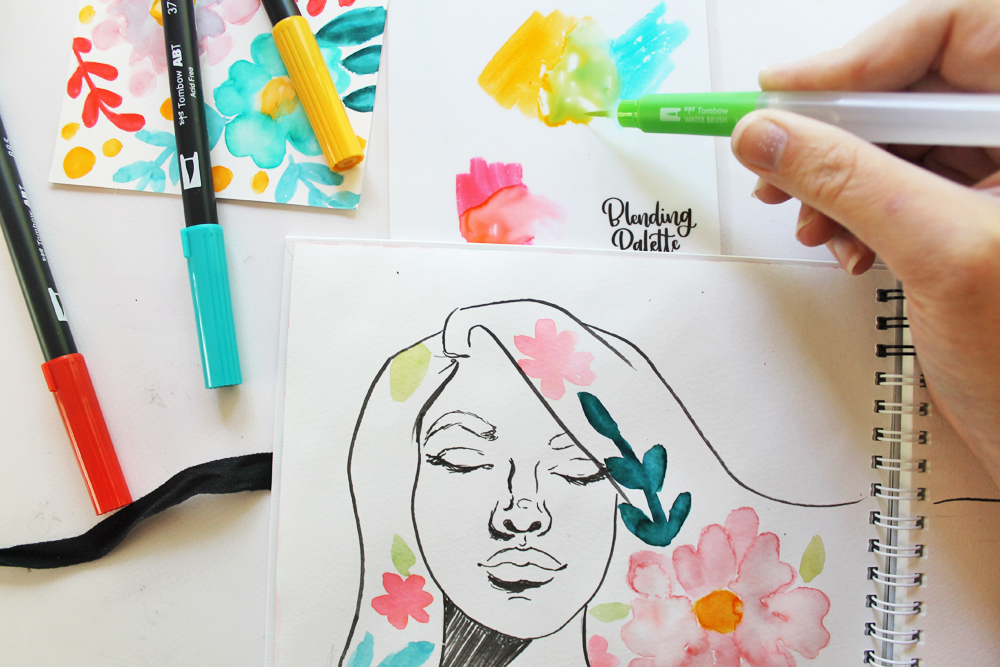 Tip 3: Practice Pressure!
There is a little bit of a learning curve when you switch from regular paint brushes to a Water Brush, so it's good to practice! The amount of water that the brush tip has depends on how much pressure you apply. Too much pressure and you could end up with a blob. However, too little pressure and you will have trouble blending. After a bit of practice, you'll easily get the hang of it and have beautiful paintings!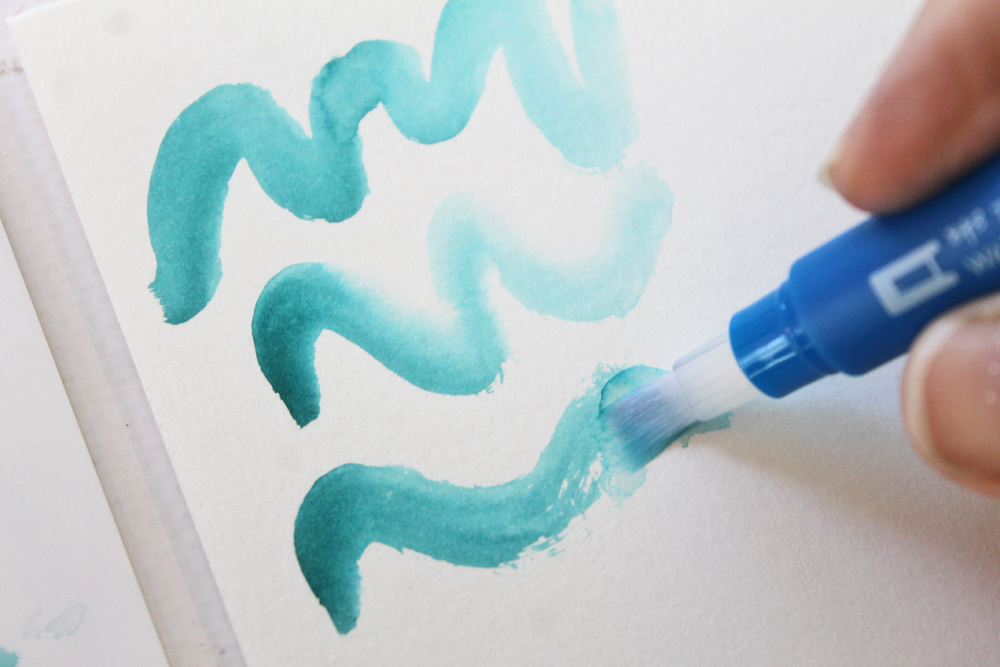 Tip 4: Cleaning Your Water Brushes:
Cleaning the tips is really easy! Either in between colors or after you're finished painting, simply squeeze the barrel of the brush until the water coming out of it is clear. You can also dab it on a paper towel a few times.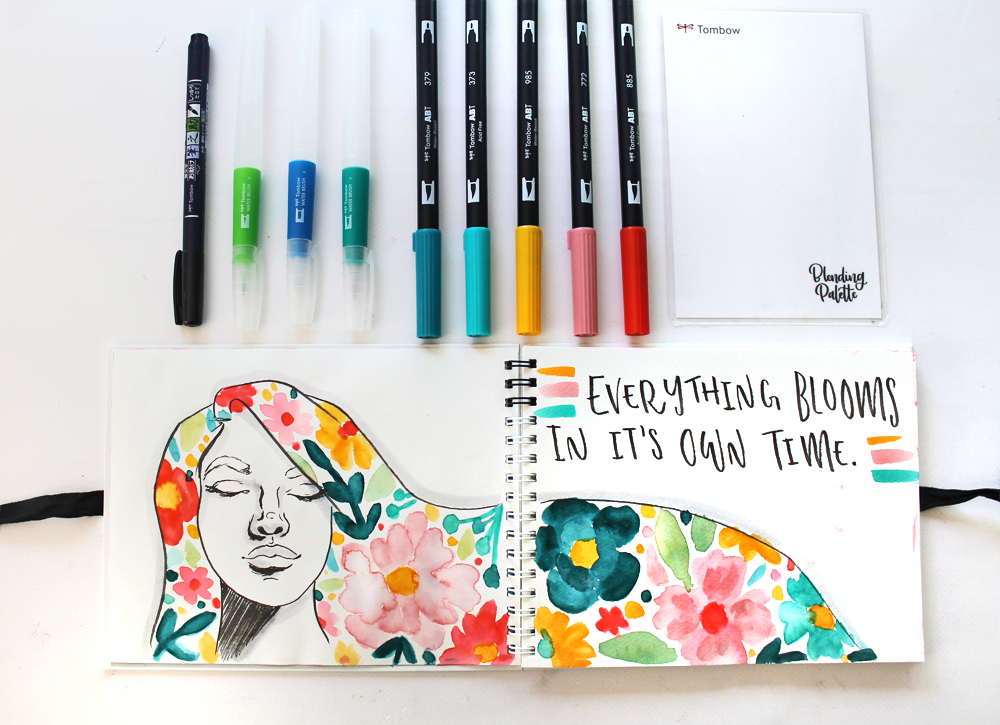 To finish my art journal page, I took a little more inspiration from Smitha and added a quote she's used to the right hand side of my page. I used the Fudenosuke Brush Pen.
Thanks for reading, I hope I've inspired you to give Tombow Water Brushes a try!
-Katie
Find me on instagram: @studio.katie