Hello friends, this is Smitha! It's the season to be thankful! I'm pulling out my sketchbook today to paint something fall themed. I'm creating a mixed media art page and sharing the steps with you!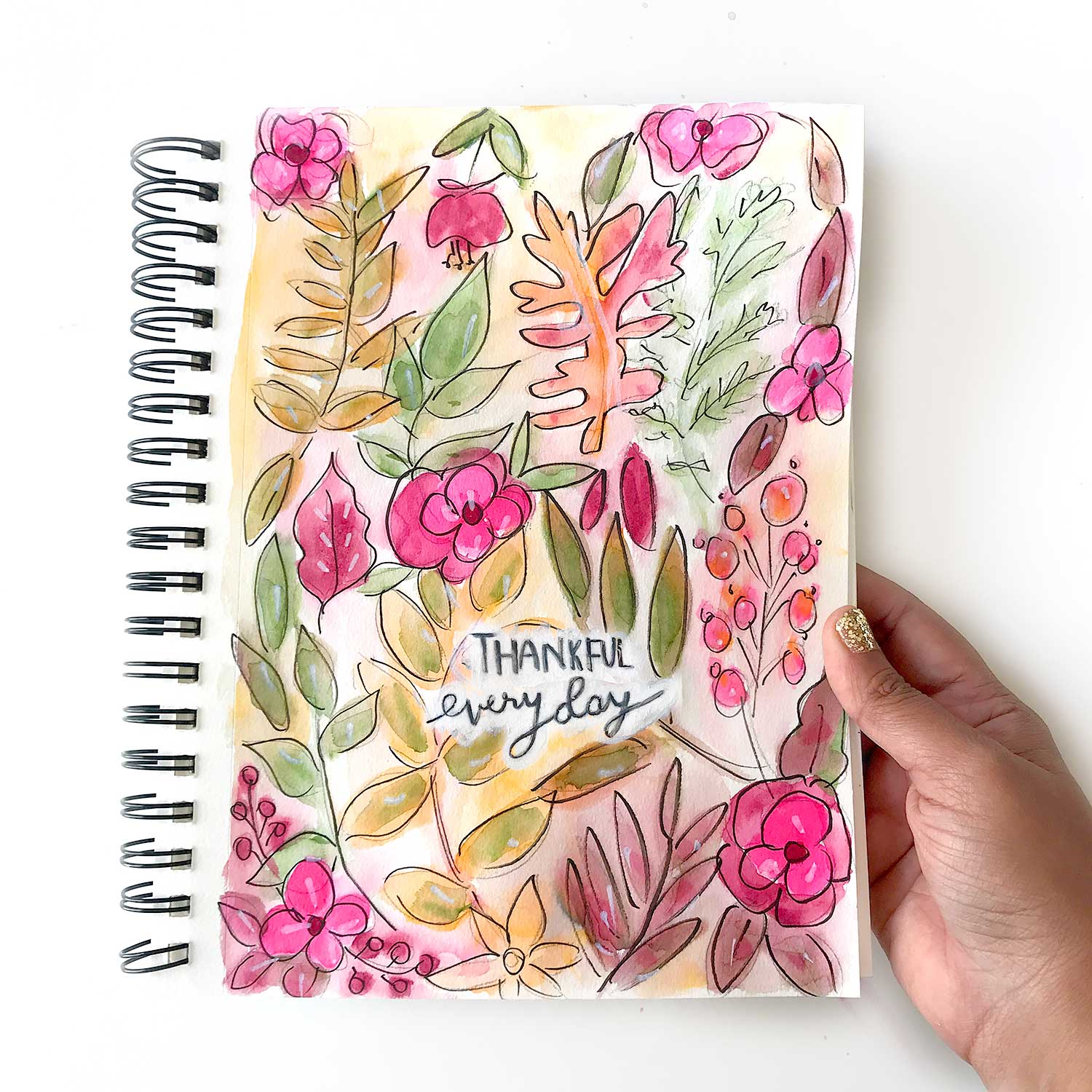 Material list:
Step 1:
Start with a pencil sketch of various leaf shapes. Fill the page completely with the leaf shapes. I've added a few flowers in there too. I just love florals.
Add some color onto the page using a Dual Brush Pen of your choice. Spread the color out slowly using the Tombow Water Brush.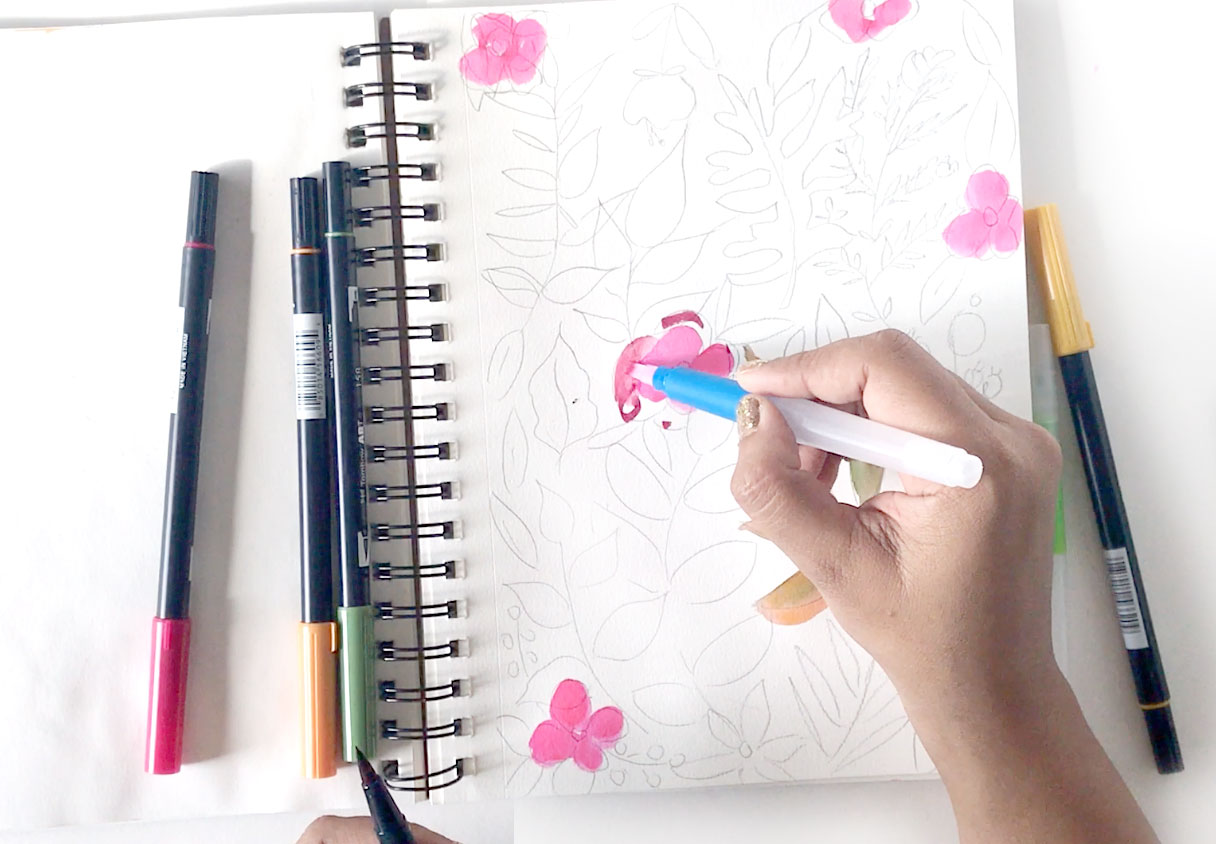 Step 2:
Since Dual Brush Pens are water-based, this technique works beautifully! Use a couple of different Dual Brush Colors to paint the entire page. Let your work dry naturally.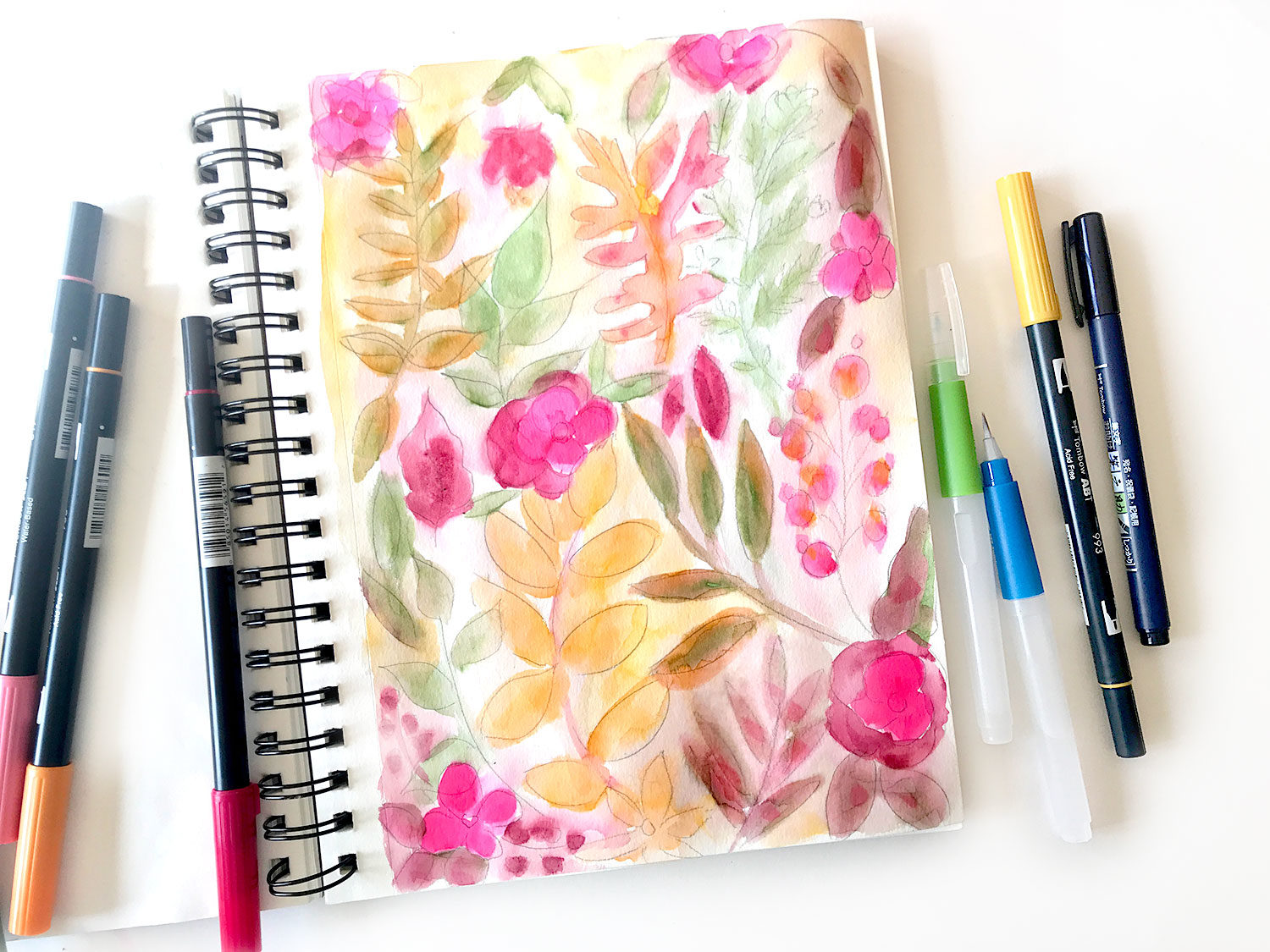 Step 3:
Letter the words "Thankful" or "Thankful everyday" using the Fudenosuke Brush Pen. To highlight the lettering, add a little white paint around the lettering.
To finish off the page, I added white paint highlights to the leaves as well. The final step is to outline the leaves and flowers with the Fudenosuke Brush Pen to create uneven lines that add a sketchy feel to the page.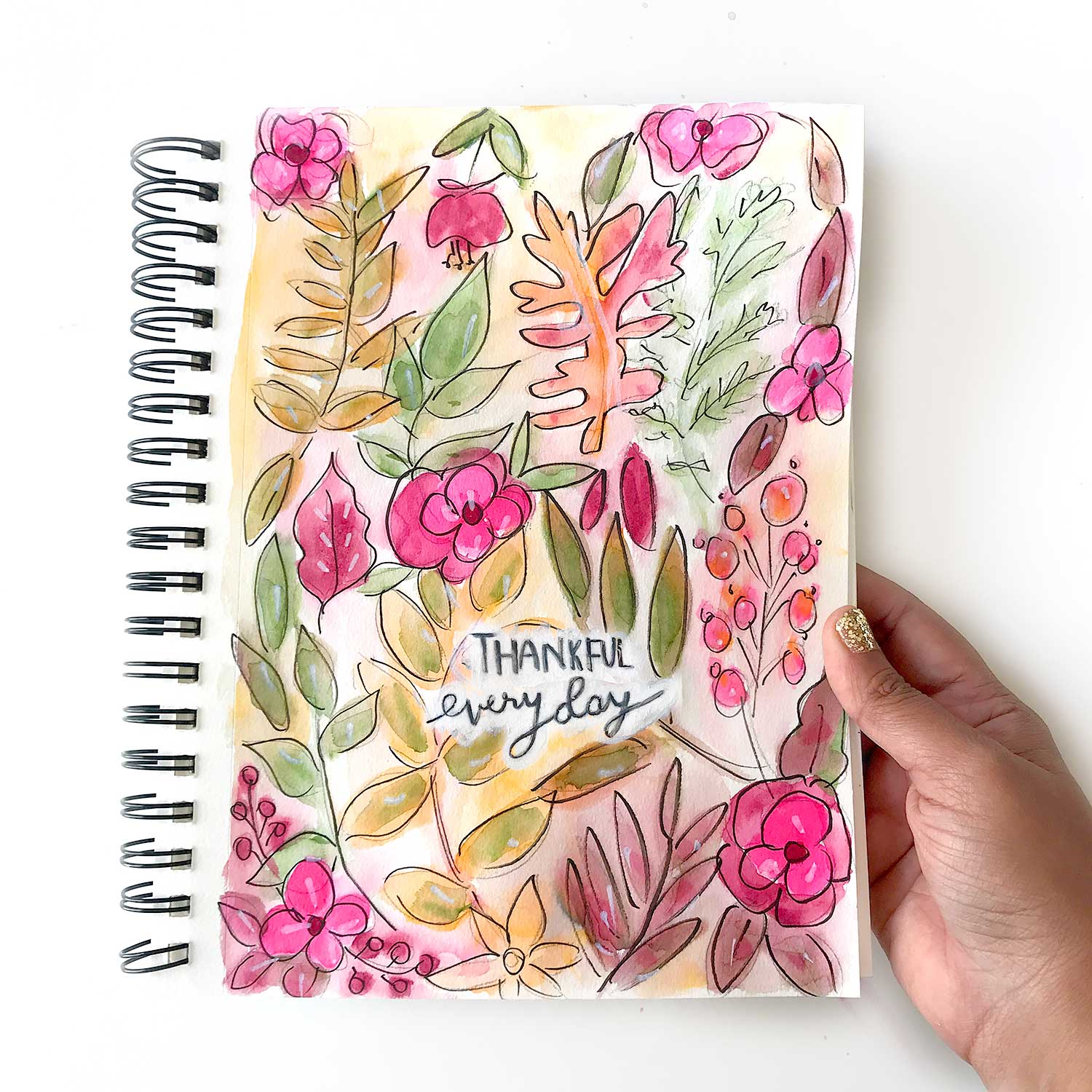 I hope you enjoyed this tutorial friend! Happy crafting!
Smitha
Find me on Instagram: @theshinynest
Find more of my tutorials on my blog www.smilingcolors.com