Hi friends, Adrienne from @studio80design here to share a thankful banner illustration with you! I love this time of year and recognizing everything we are thankful for in our lives! Let's get started!
Materials you'll need: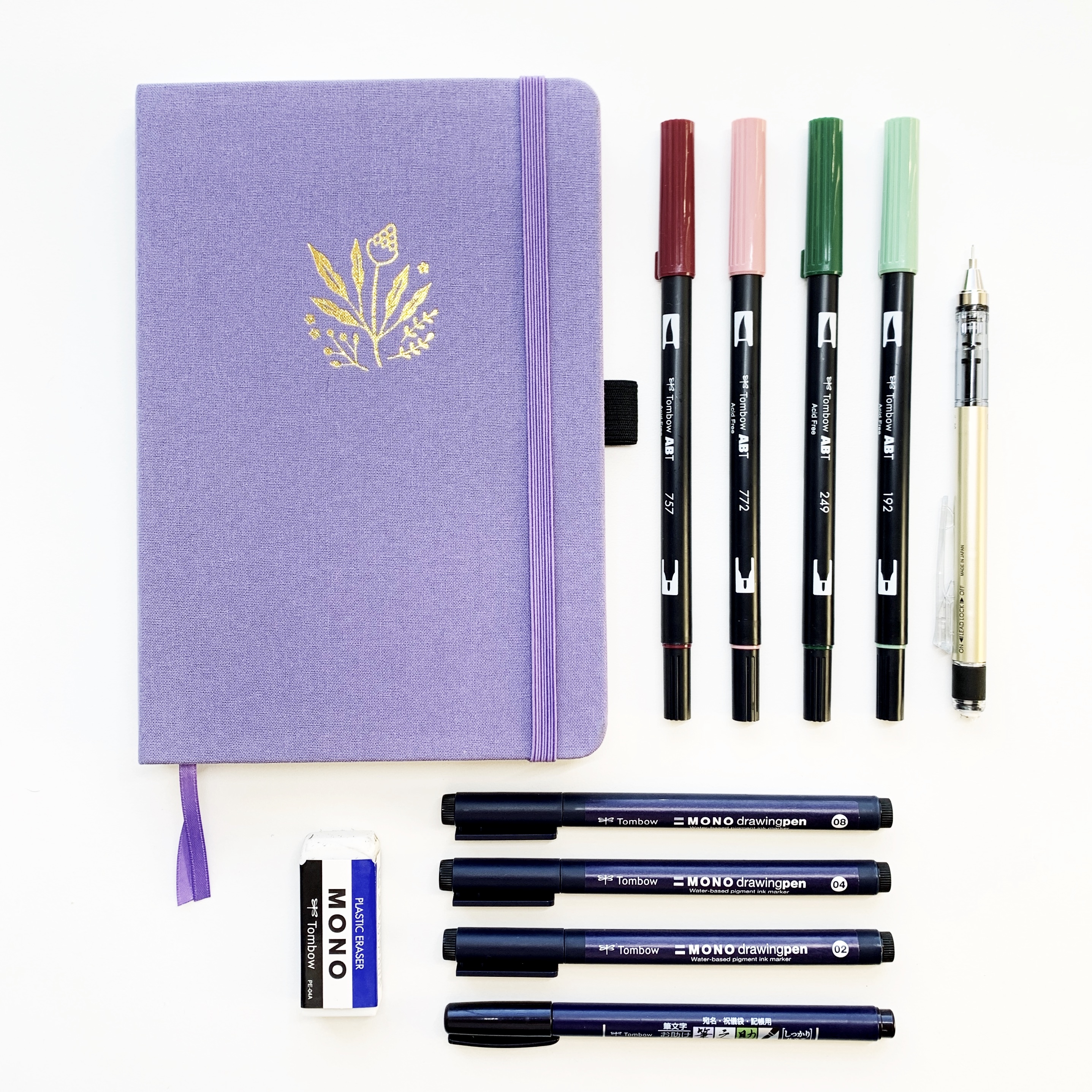 Step 1
We're going to be drawing a banner in our notebook. To start, use your MONO Graph Grip Mechanical Pencil to draw four parallel rectangles in your dot grid notebook. Each rectangle is three dots by twelve dots. Then each of the rectangles were two rows apart from each other.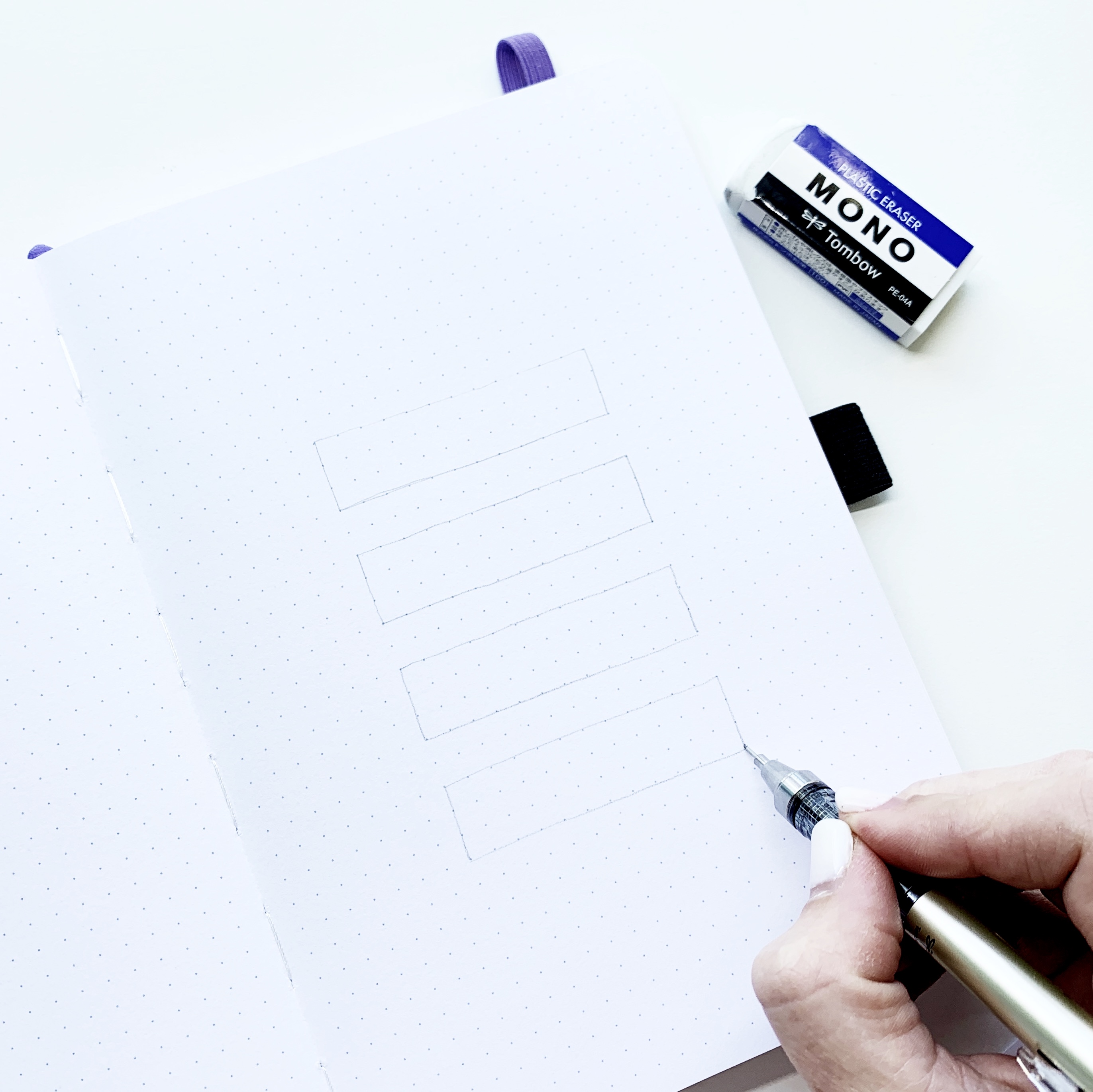 Step 2
With your pencil, draw the backside of the banner by drawing diagonal lines to connect each of the rectangles together.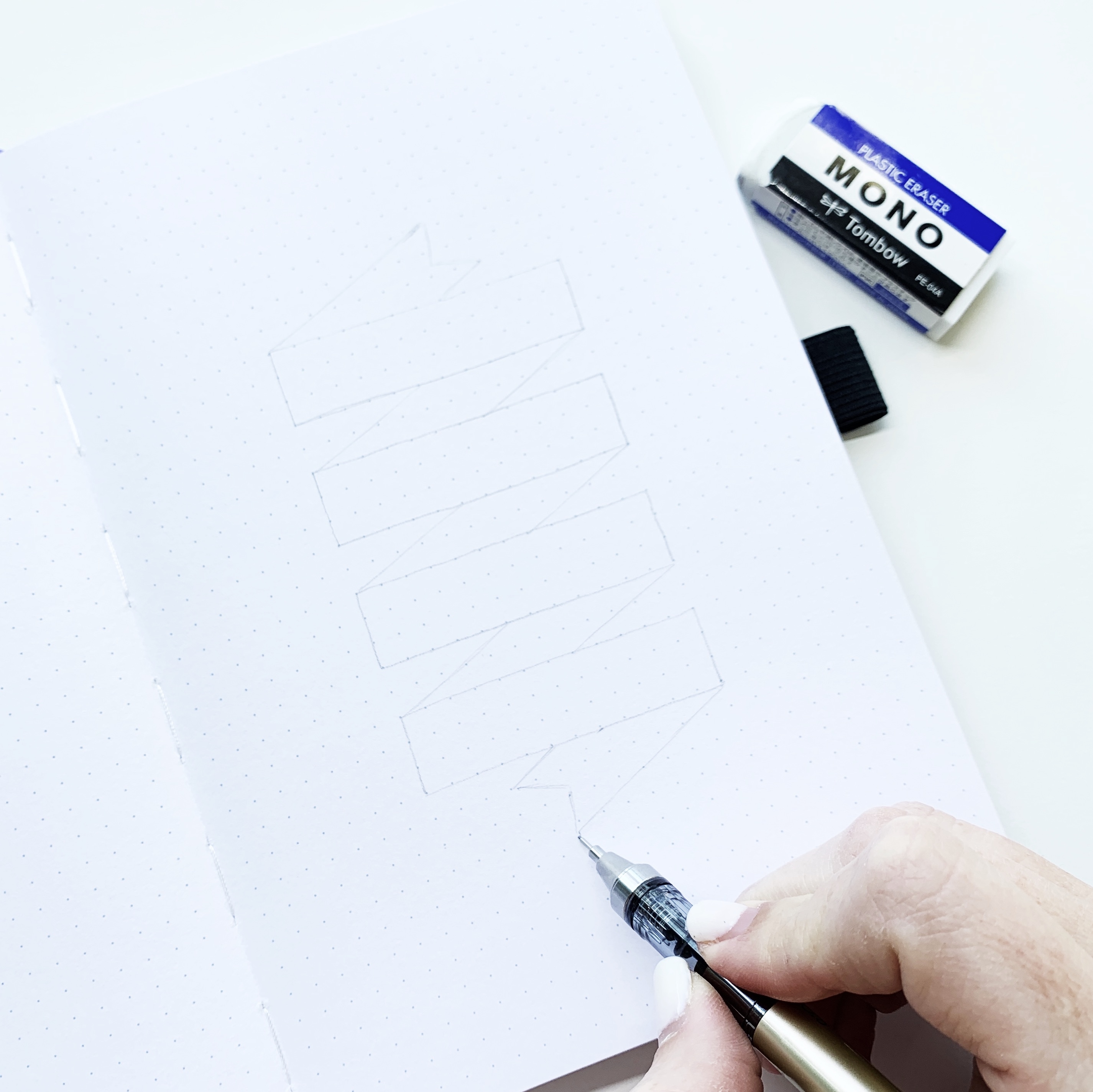 Step 3
Now, it's time to draw in the banner! Use the MONO Drawing Pen 08 to draw in your banner. The 08 MONO Drawing Pen is new to the MONO Drawing Pen family. I love it because it gives you a nice bold line! Use the MONO Eraser to erase any pencil marks.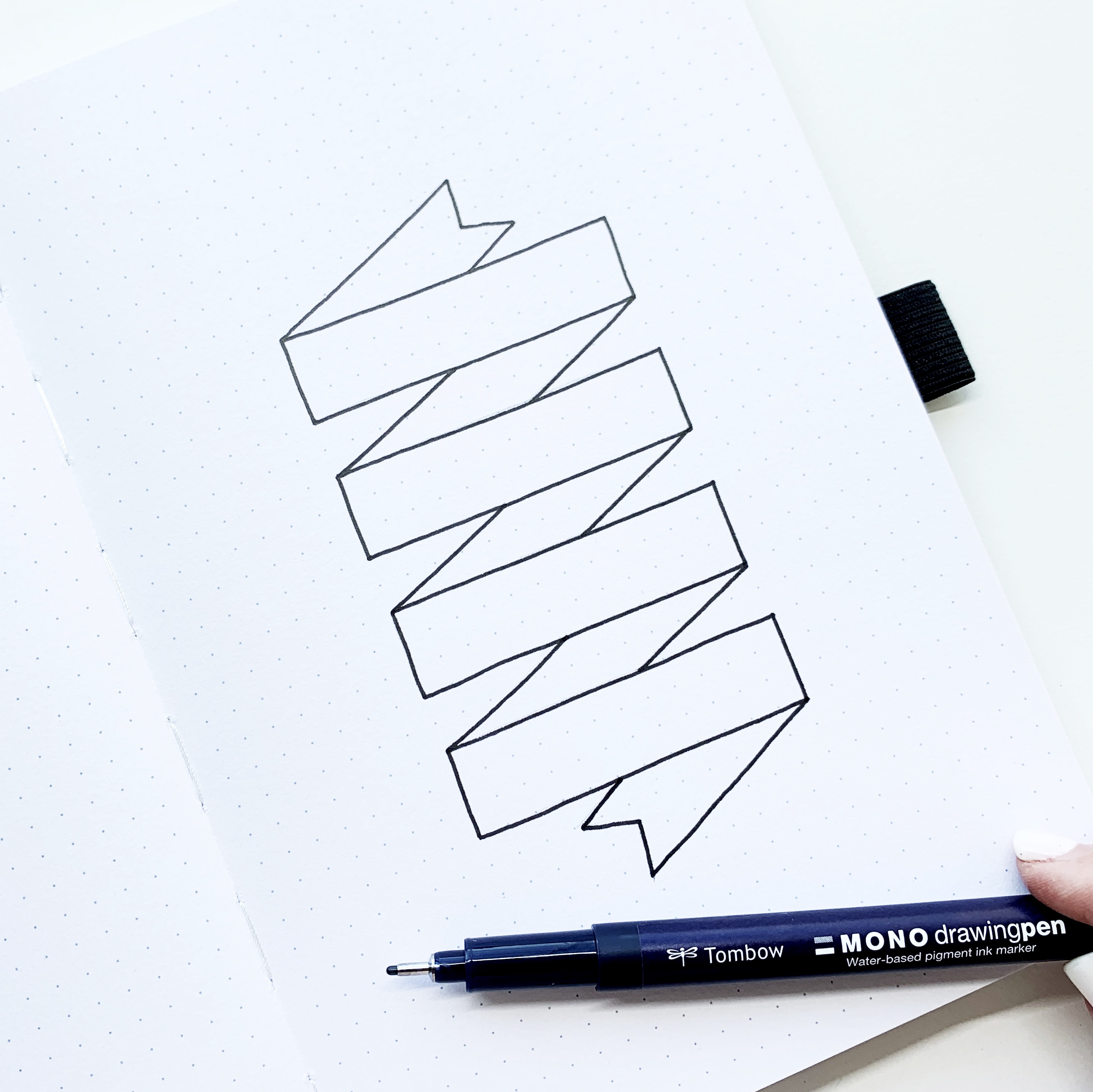 Step 4
Next, we're going to shade in the areas of the banner in the background by drawing vertical lines using the MONO Drawing Pen 04.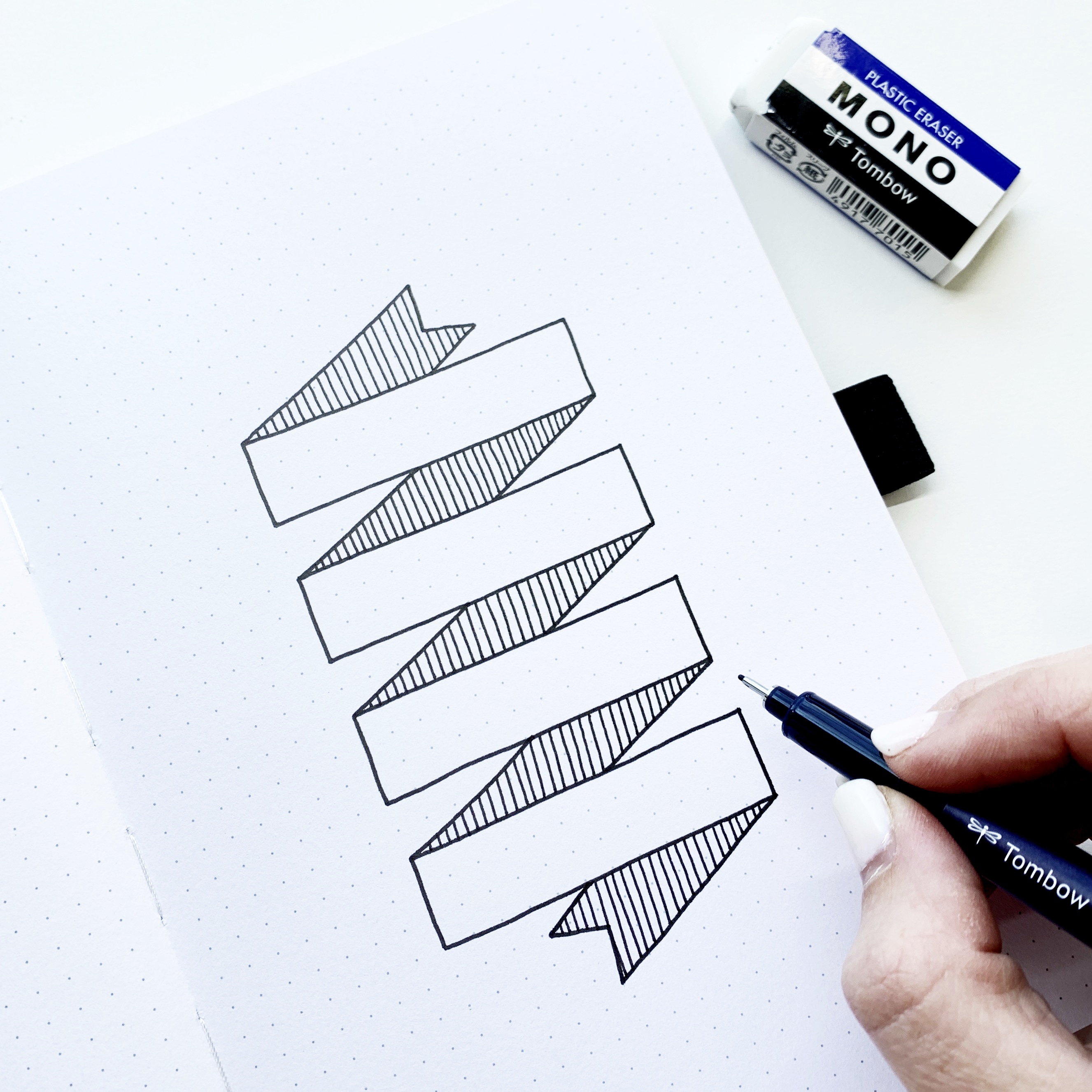 Step 5
Take the Fudenosuke Hard Tip Brush Pen and write "In everything give thanks."
Step 6
It's time to draw some florals! Use the MONO Drawing Pen 04 to draw flowers and leaves around the banner. I love using the MONO Drawing Pens to draw illustrations. The tips are so small, so you can get really great detail and character in your work!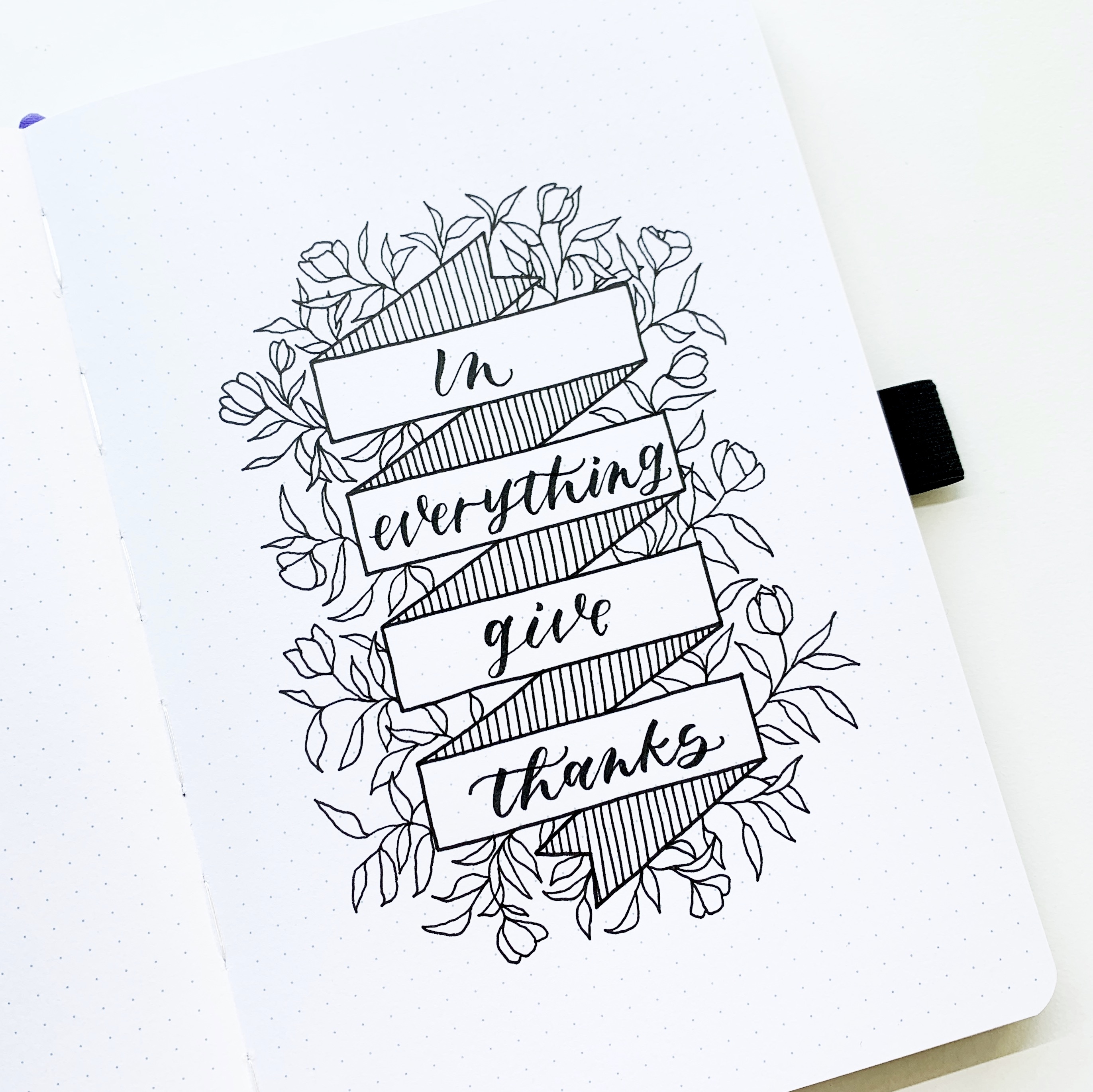 Step 7
The last step is to add color to the leaves and flowers by using the bullet tips of the Dual Brush Pens. I used the pinks to color in the flowers and a variety of green colors for the leaves! Using the MONO Drawing Pen 02, I also wrote in the scripture reference at the bottom. That's it!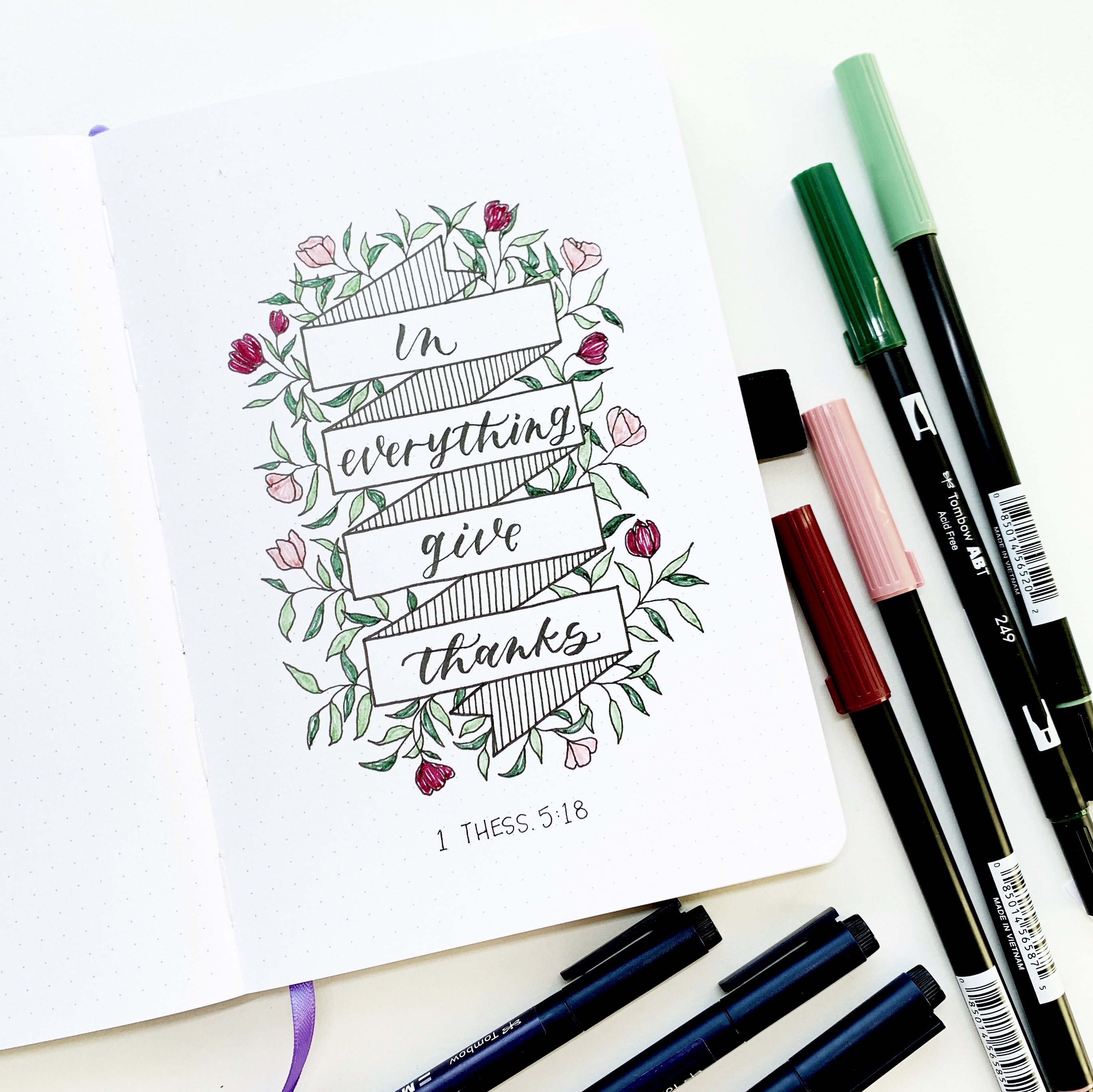 Thanks so much for visiting today. I hope you found this thankful banner illustration tutorial helpful! For more inspiration like this, make sure to follow me @studio80design!
For more awesome illustration ideas, check out these tutorials: