Hey Tombow friends, this is Jennie. Galentine's Day is almost here! To celebrate, I'm sending pocket letters with five handmade embellishments!
Supplies:
Trading card plastic sleeve
Photo paper
Tombow Adhesive + Permanent
Small baggies
Dies or punches
White cardstock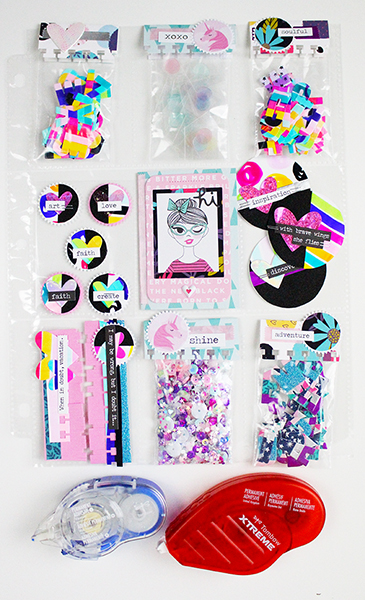 Photo Paper & Tombow ABT PROs Alphabet Die Cuts:
Draw lines on photo paper using the chisel tip of the Tombow ABT PRO Alcohol-Based Markers. You can also use cardstock, mixed media paper or marker paper. The finished result is different but they all look nice. My favorite is photo paper because it's shiny!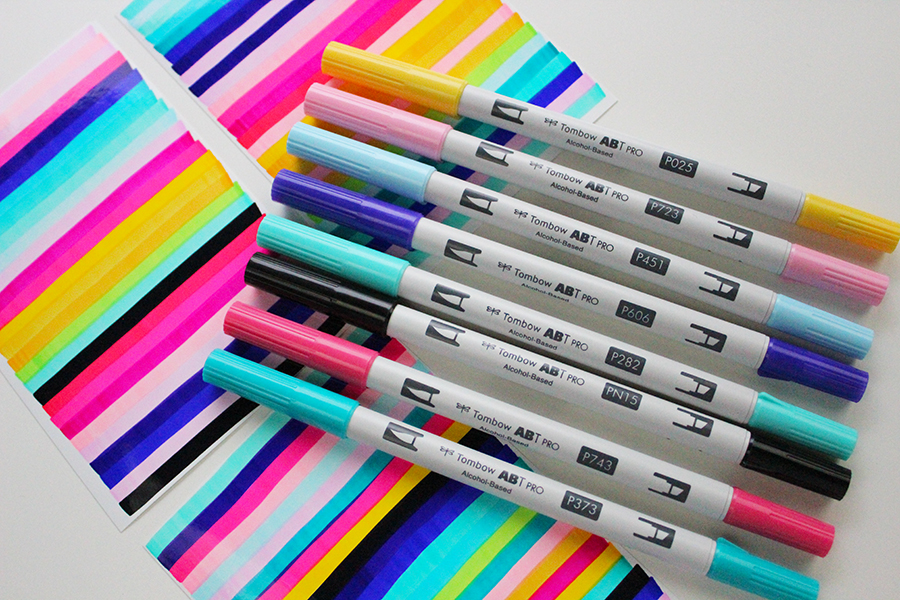 Use an alphabet die to create your own alphabet die cuts. Before you use the die cutting machine, you can also stamp or doodle on the paper using the Tombow MONO Twin Permanent Marker.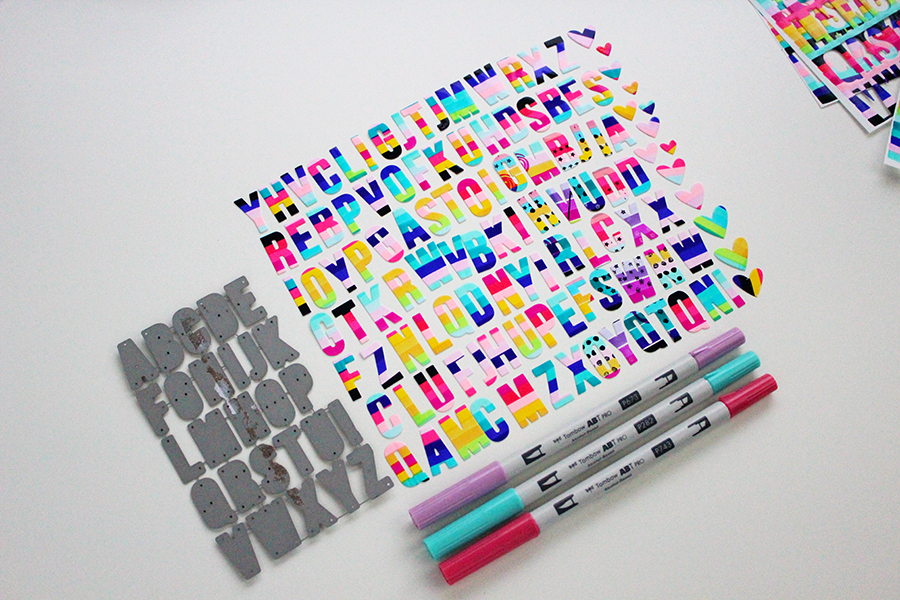 Handmade Embellishments with Tombow ABT PROs:
Using the same paper and technique as the first embellishment, cut circles of different sizes. Also, cut black cardstock circles and cut them in half. Layer these with hearts, washi tape and word stickers. You can package these with Tombow Adhesive Dots. Remove one side of the protective plastic and put the Adhesive Dot behind the embellishment. Add Tombow Xtreme Adhesive on the plastic behind the dot. Use a plastic sheet the size of the page protector space (2.5 x 3.5) to place them. Now, they can be easily glued on a project!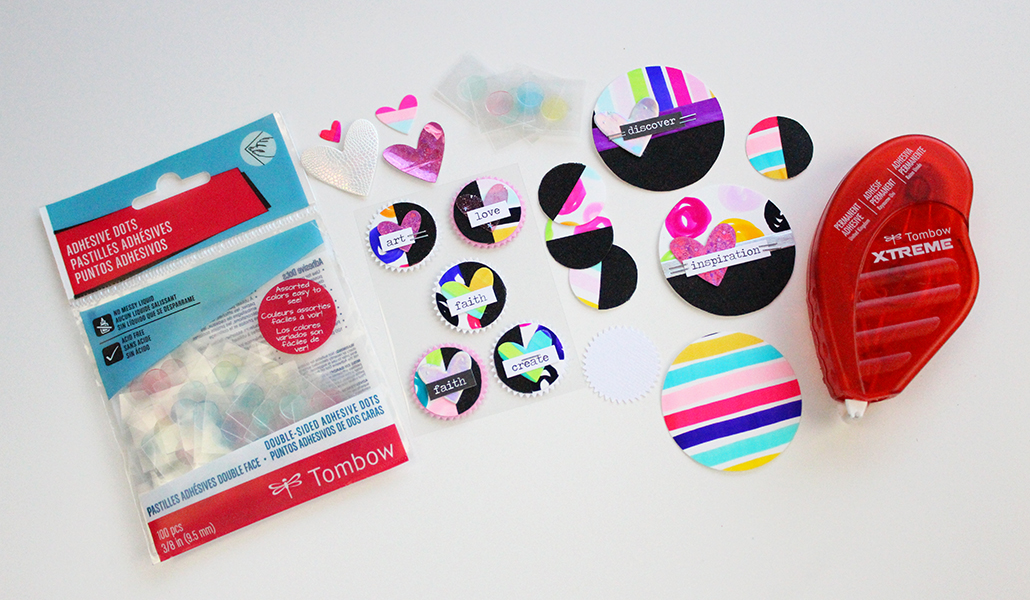 There are lots of ways to do this! Instead of using the Tombow ABT PRO Markers  you can use the Tombow Dual Brush Pens and Tombow Blending Kit to create a similar finish.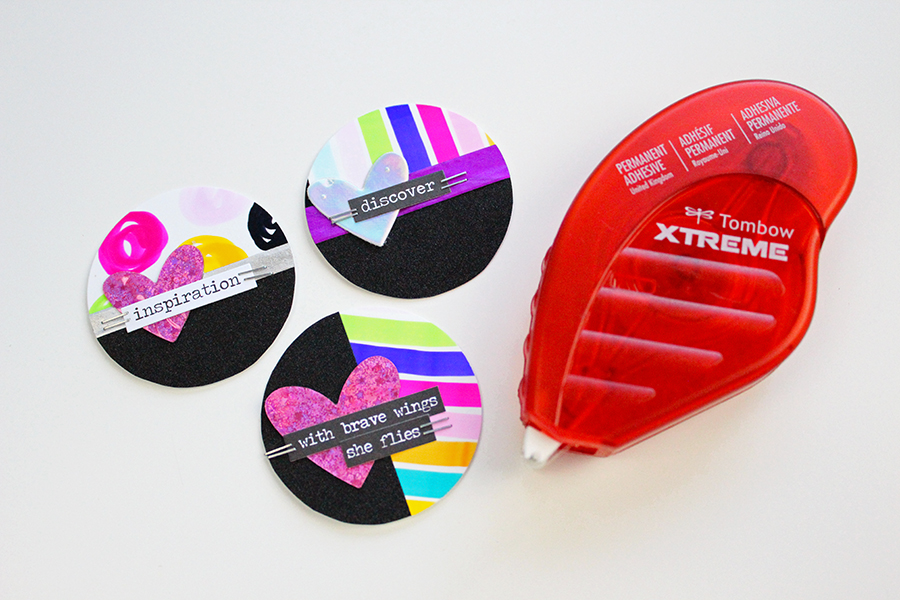 Washi Tape Alphabet Die Cuts:
Use white plain cardstock and add washi. Then, use an alphabet die to cut out the letters. I chose this alphabet die to match the alphabet stickers of the glitter girl collection. Click this link to see more ways to create your own alpha die cuts!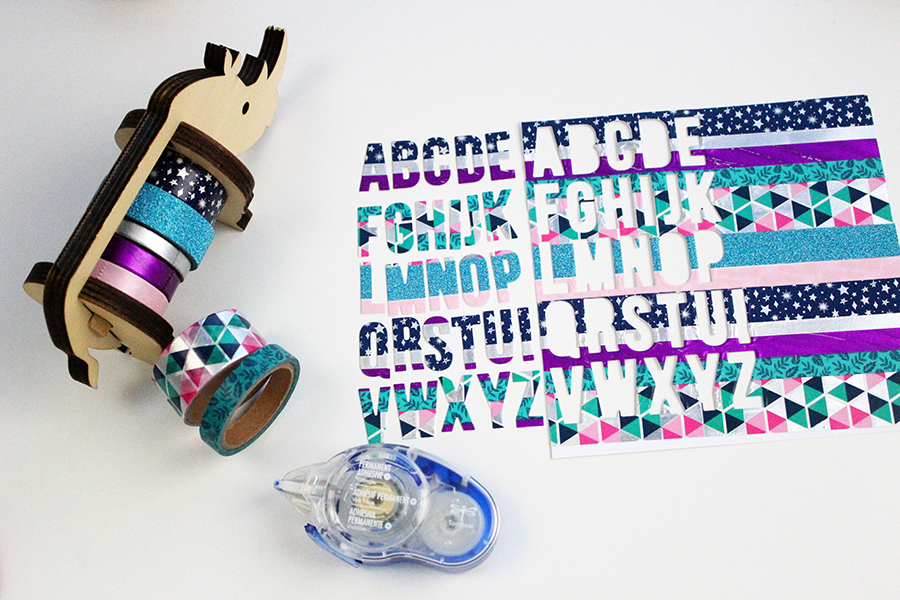 Fringe Embellishments #4:
Use foam to give fringe embellishments more dimension. Use the Tombow Xtreme Adhesive to glue the papers on the foam. The Tombow Xtreme Adhesive is perfect for unusual or difficult surfaces.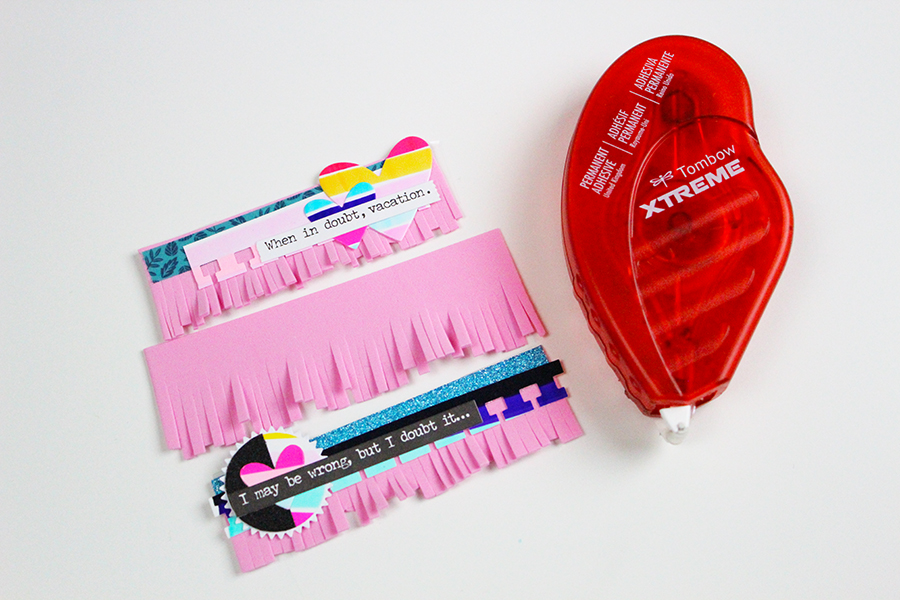 Sequin Mixes:
Sequin mixes are such a fun item to add in pocket letters! You can package them in a cute and easy way. Cut a piece of paper 2.5″ x 2″. Fold it, use a border punch and glue it to the baggies using the Tombow Adhesive + Permanent. Keep it simple with just washi tape, an embellishment and a word sticker.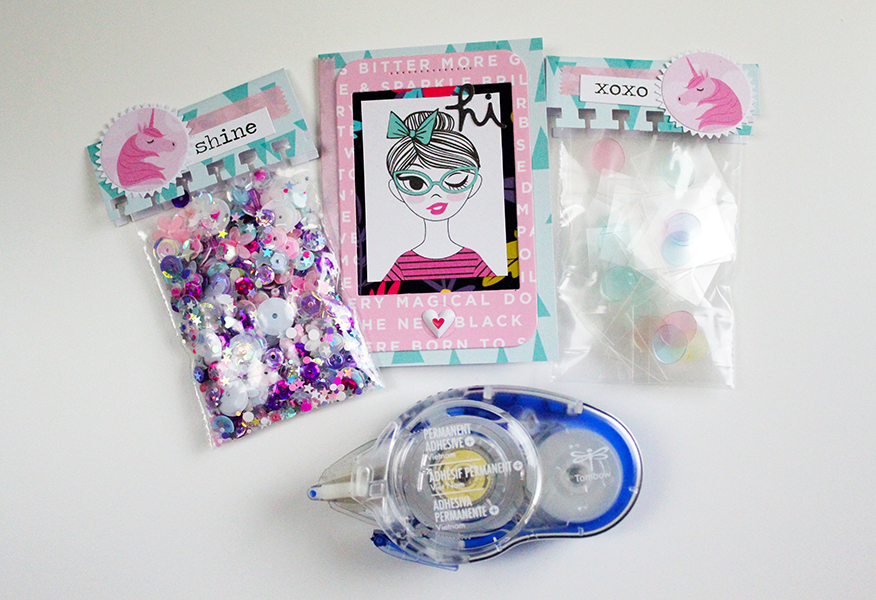 Remember to add a nice note in your pocket letter! Galentine's Day is all about the little details like this!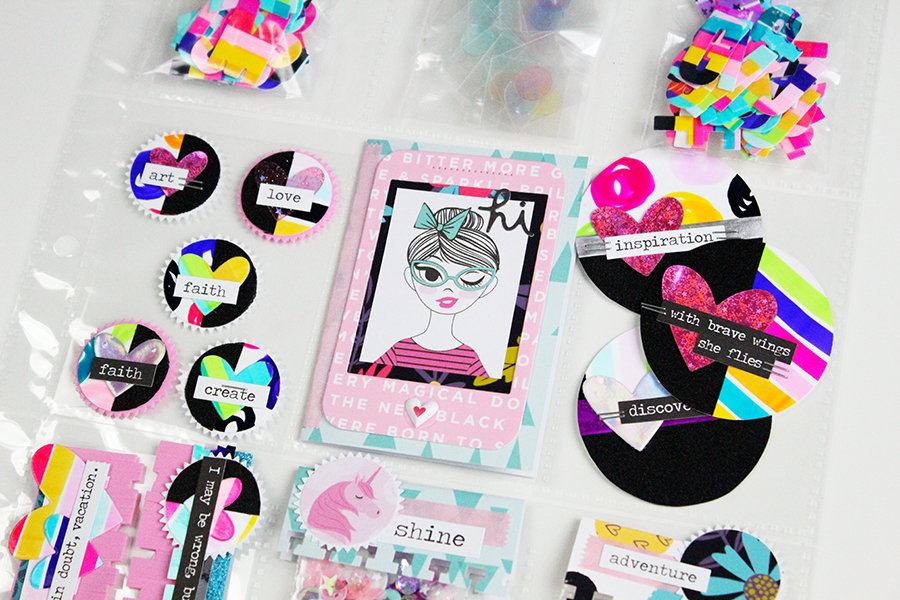 You can share a few Tombow Adhesive Dots with your friends too!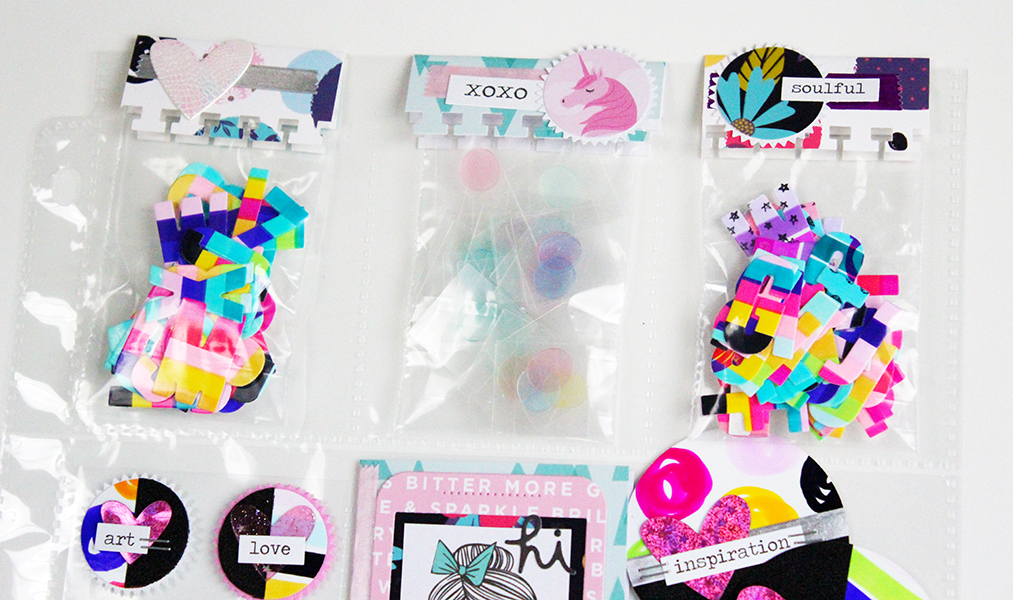 Are you celebrating Galentine's Day?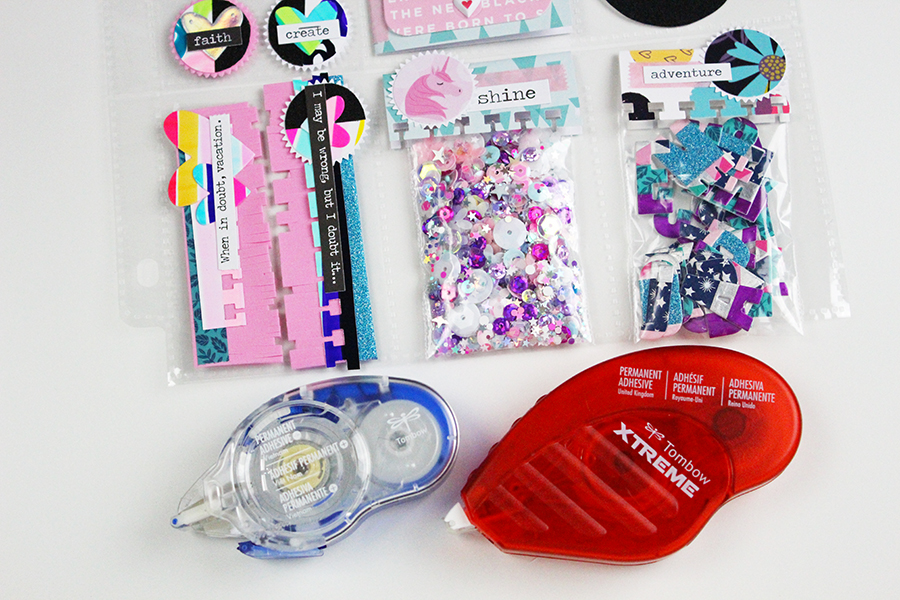 Check out the process video HERE!
If you give these a try, share them with us using the hashtag #tombowusa or tag @tombowusa! Take care!