Hello friends, Serena from @SerenaBeeCreative here with a junk journal spread using various ephemera. Let's get started!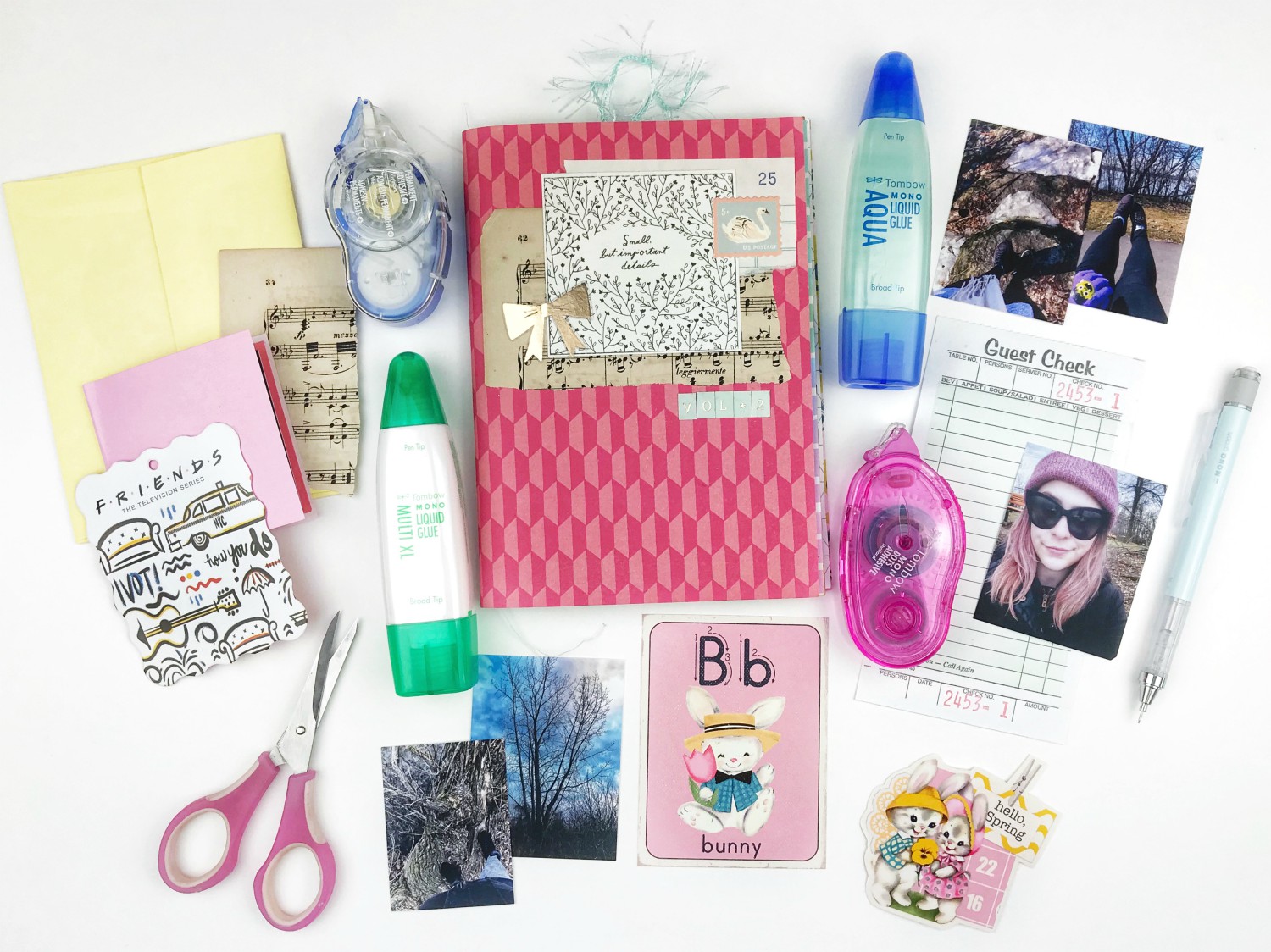 Supplies:
Adding Real Ephemera Into Your Journal
One thing I love most of all when memory keeping is incorporating your real life ephemera into my journals. This may include anything you feel is important and want to hold on to for the memories. For example, concert tickets, napkins, coffee holders, receipts, happy mail, etc.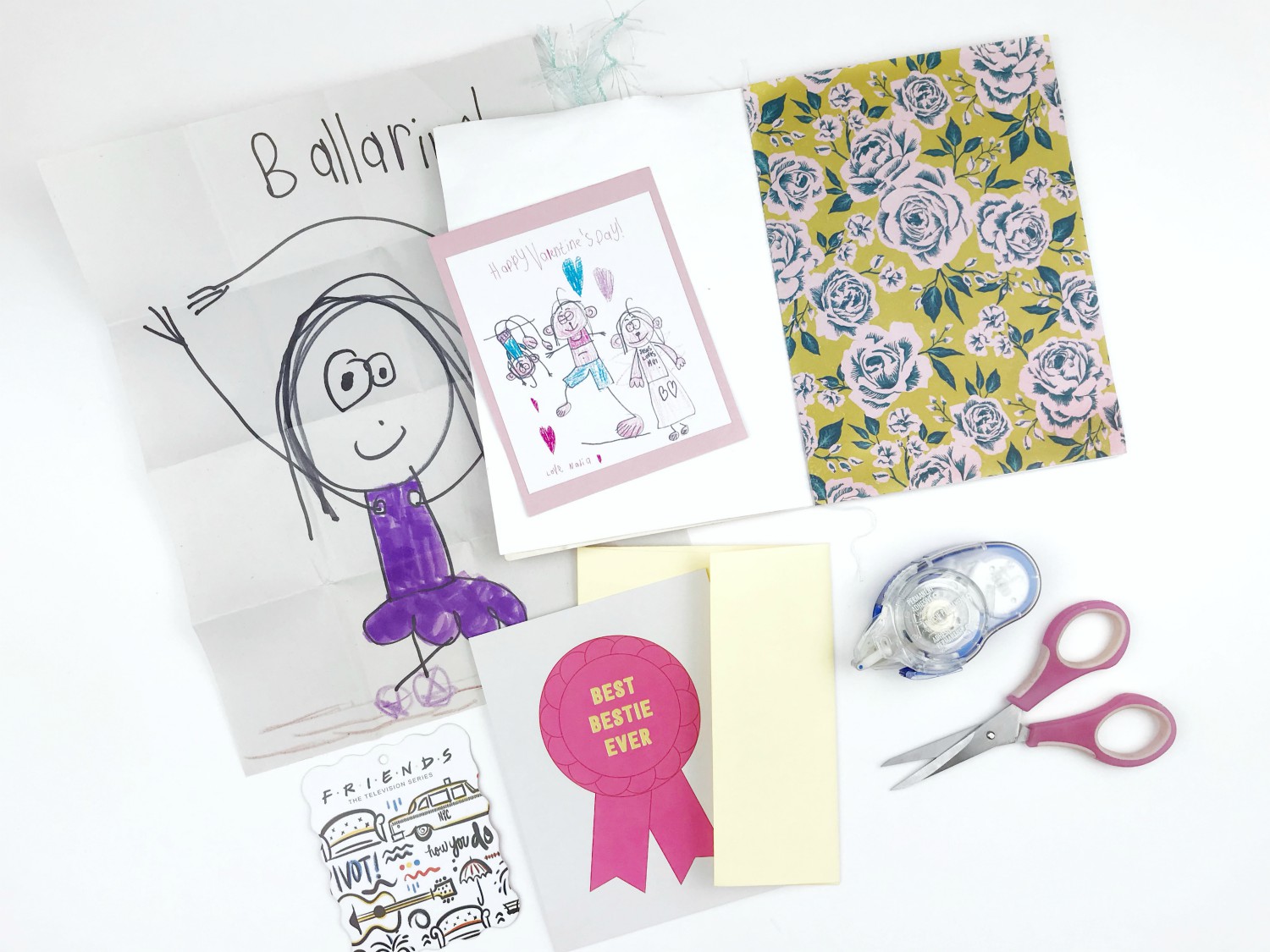 I recently received some happy mail from a friend and wanted to document the card and drawings her daughter made for me. I also have a tag from a t-shirt she sent me so I can remember this thoughtful gift.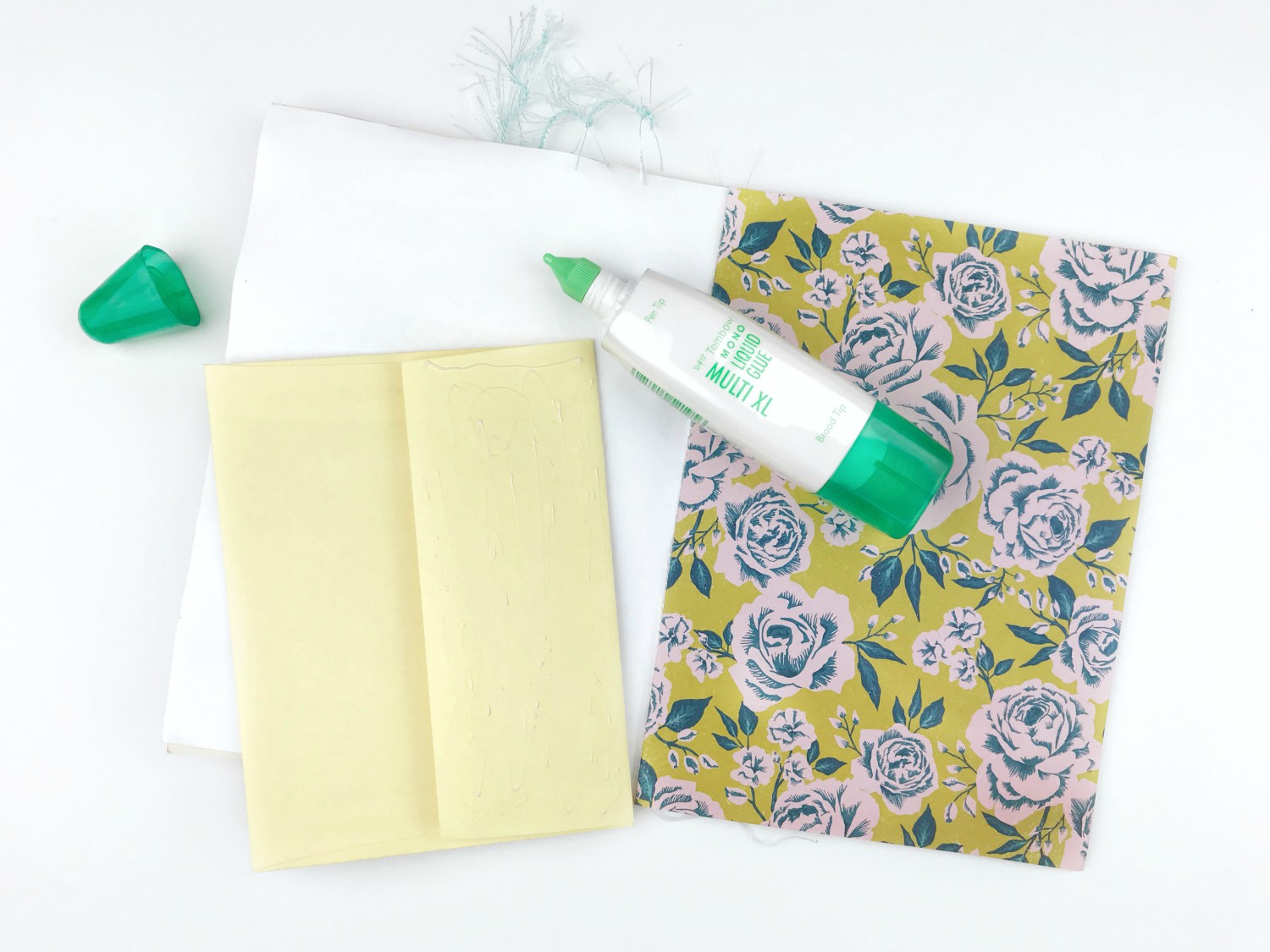 I used the Tombow MONO Multi XL Liquid Glue to adhere the flap of the envelope (which came with her card) to my page. This way I can flip over the envelope and see all the treasures tucked inside! I also used the MONO Adhesive + Permanent to adhere the sweet drawing to the front of the envelope.
I also wanted to incorporate some of the sweet tissue she used to wrap my gifts, so I adhered it using the MONO Multi XL Liquid Glue. It covered the flap of the envelope.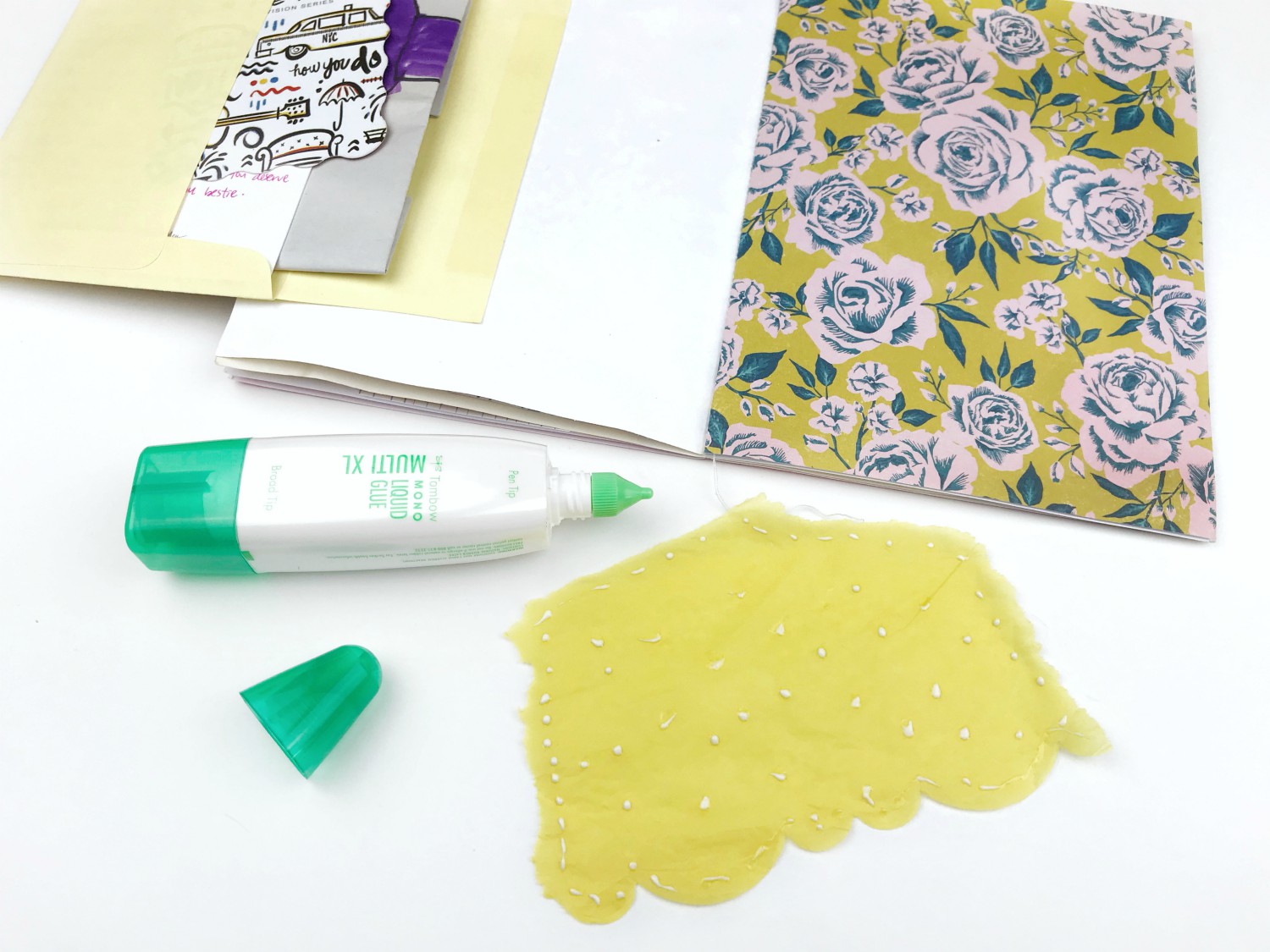 Next, I cut up a guest check so I could have a place for journaling. I adhered it on top of the tissue paper. This created a layered look.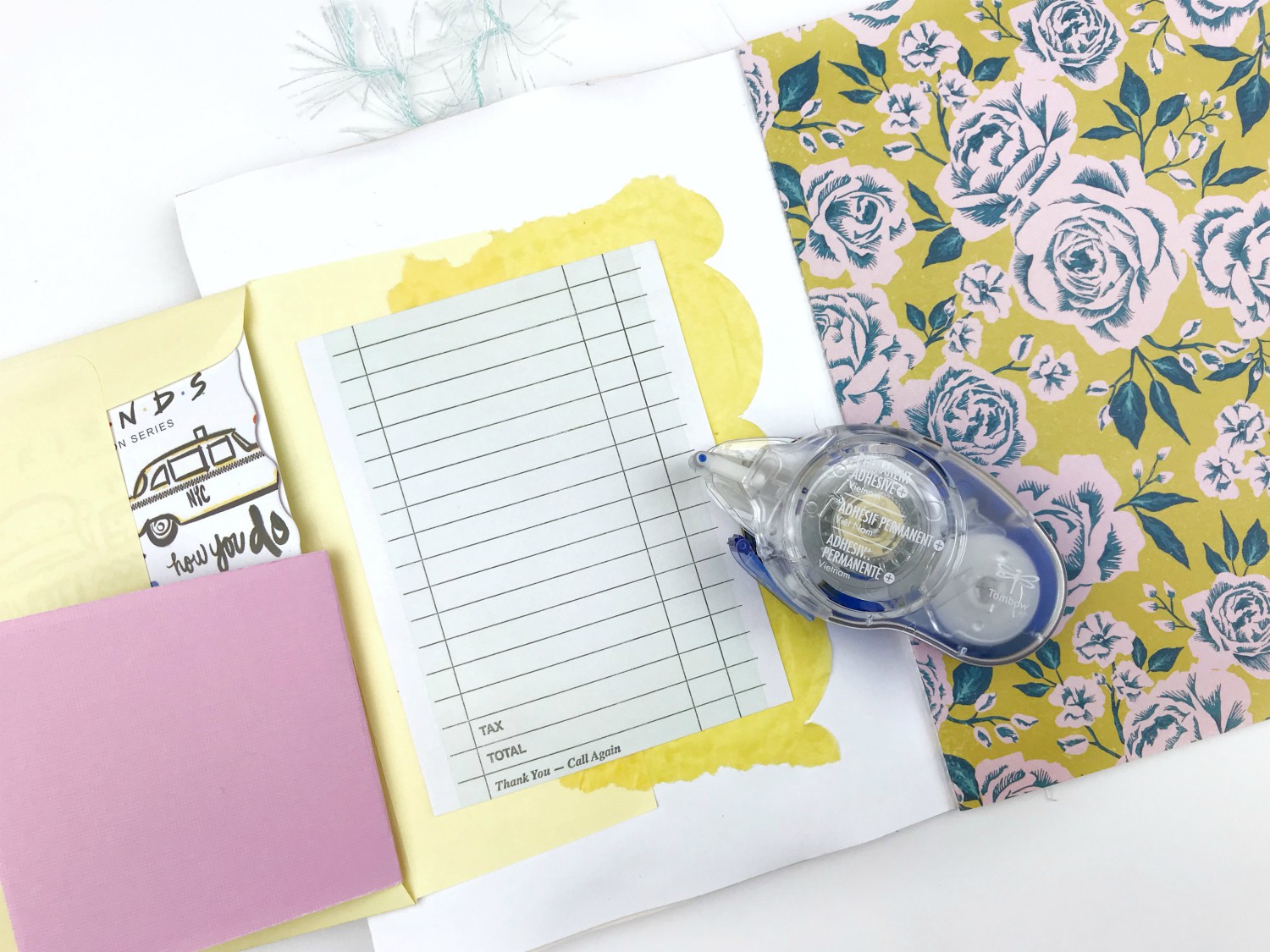 To finish off, I used my 03 MONO Drawing Pen to add my journaling and decoration using stickers from my stash.
Incorporating Vintage Ephemera
Another favorite when junk journaling is incorporating vintage papers like old receipts, music note paper, piano paper, wallpaper, ledger paper etc.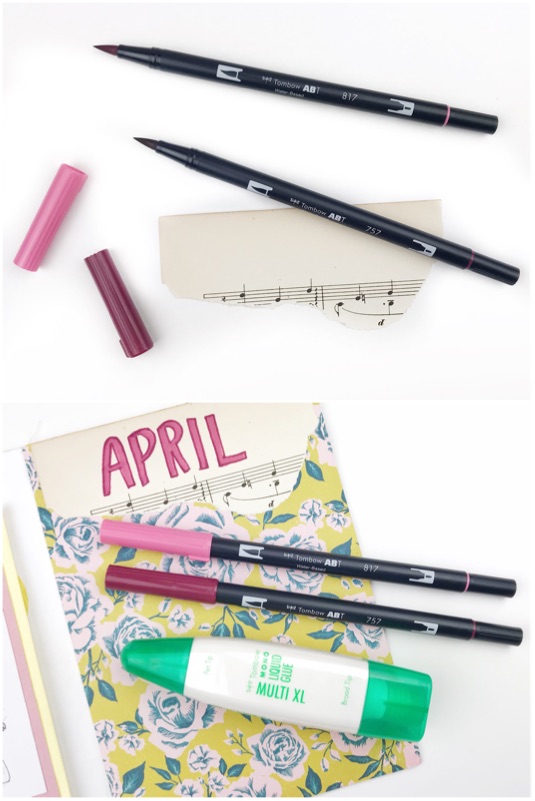 For this page spread, I used vintage music note paper and used Dual Brush Pens 757 and 817 to letter the month of April.
TIP: when using fragile vintage or antique papers, I use the MONO Multi XL Liquid Glue instead of an adhesive runner. The adhesive runner may lift up your paper. This could lead to tearing.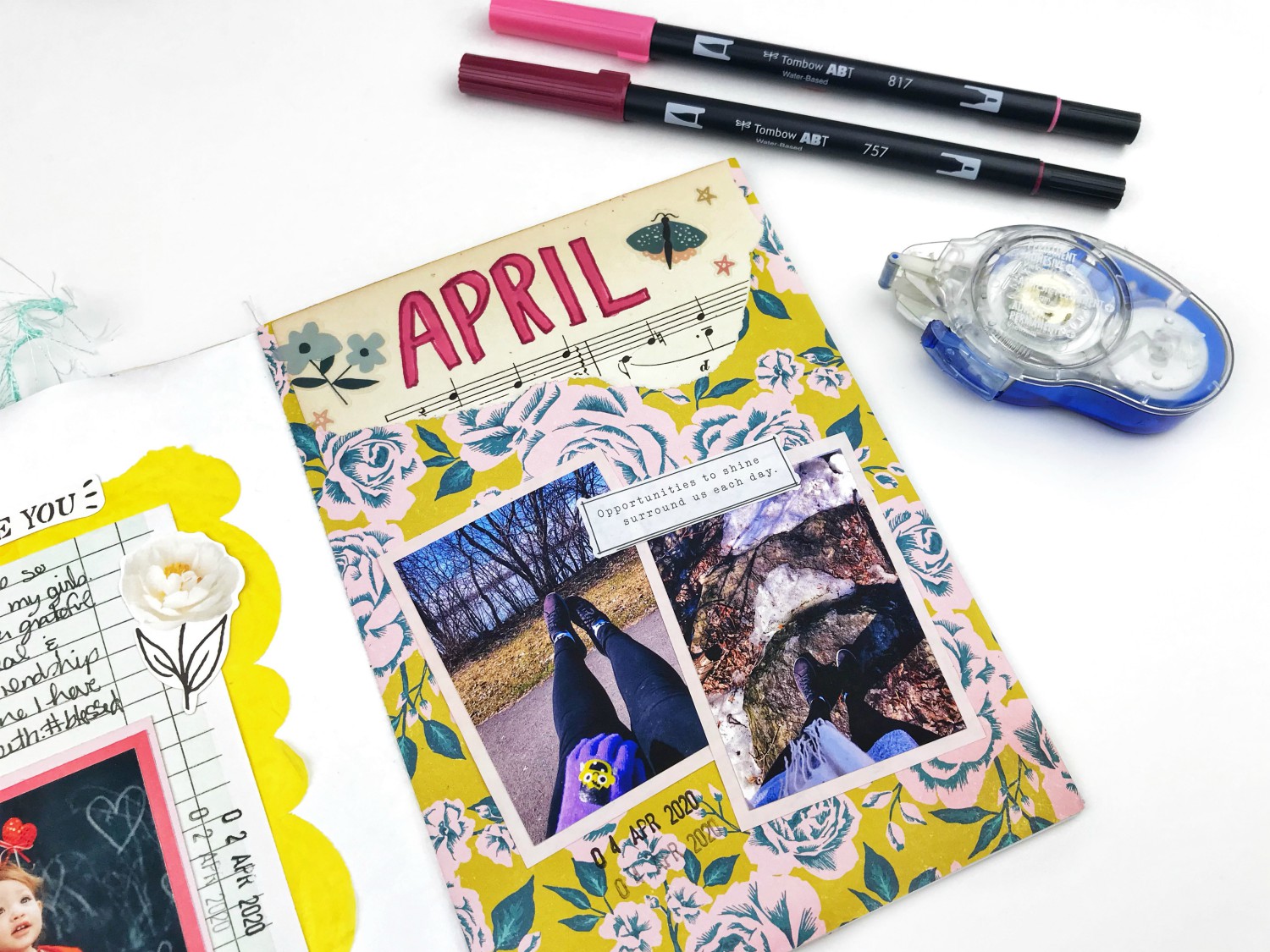 I finished up the page by adding my photos and stickers to decorate.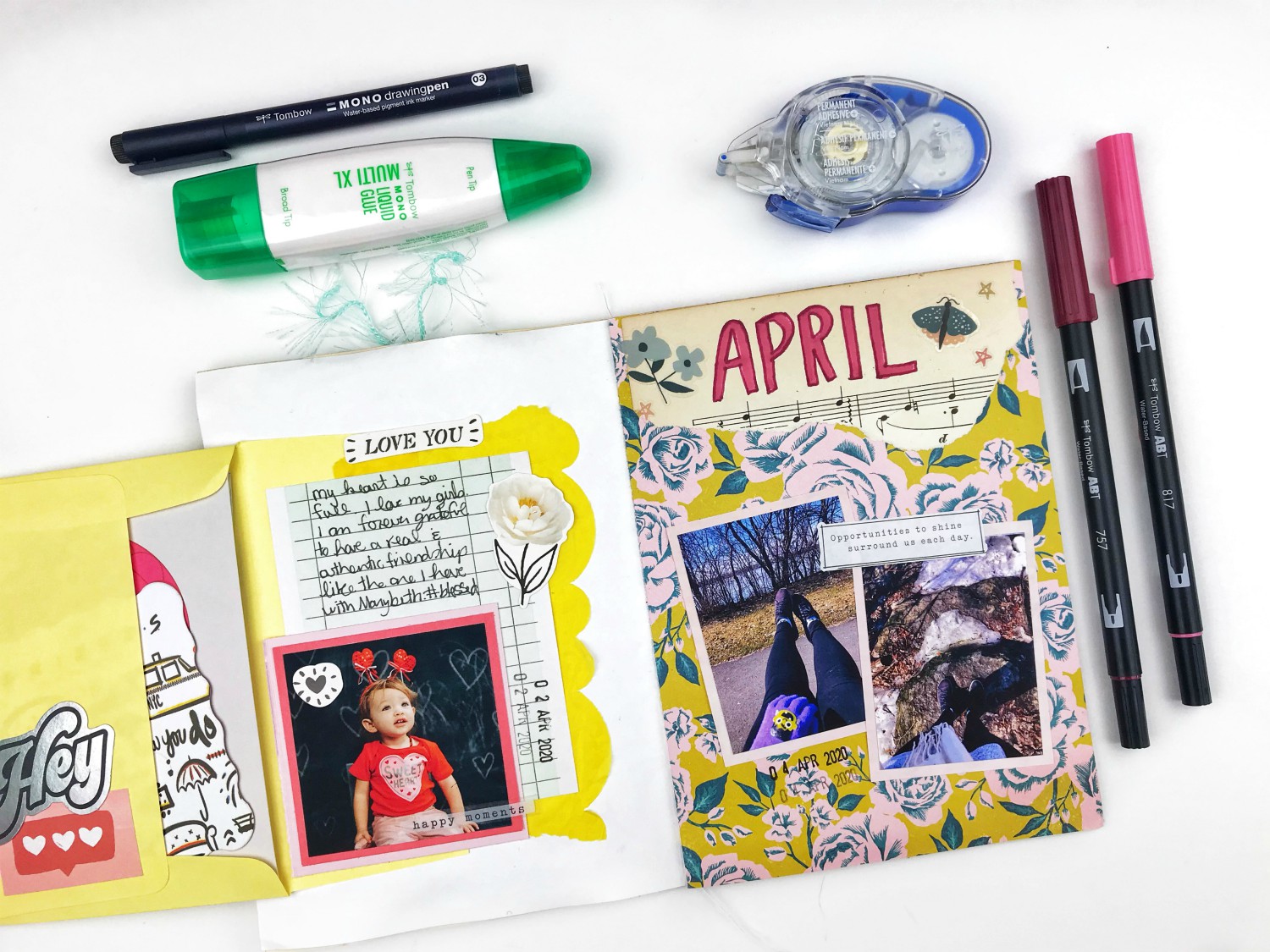 I hope you enjoyed this quick tutorial on how you can create a junk journal spread using various ephemera. I'd love to see your junk journals! Make sure to tag @serenabeecreative and @tombowusa.
For more junk journal inspiration, check out this post from fellow design team member Katie Smith!
And if you'd like to see more from me, check out my Youtube channel or join my Crafty Rebelles Community!
Much love,
Serena Bee