Have you ever done a drawing in a grid? It's a very beginner-friendly technique for drawing and can really help you if you want to draw a portrait and get the proportions right without too much work!
I'm Katie from Studio.Katie! I am going to show you how to use this technique so you can start creating your own portrait art!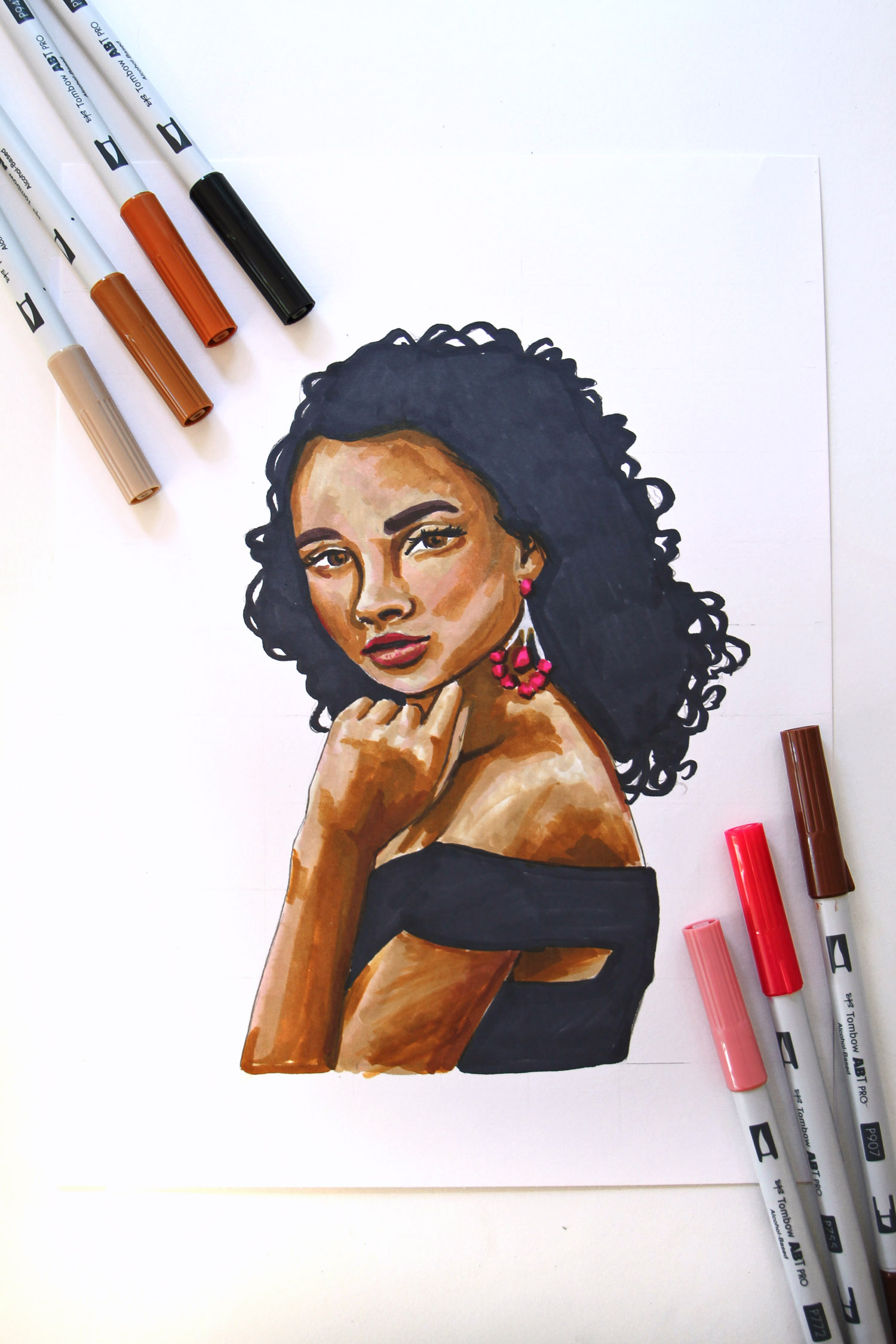 Supplies:
Step one:
First, print out your reference photo. Try to choose a portrait photo with good lighting, so it will be easier to see the details!
For the easiest explanation, print the photo to the same size that you want your drawing. Mine is 8×9″(You can print your photo at a different size, you will just need to make sure you have the same number of grid boxes on both your reference photo and your sketch paper).
Step two:
Using a ruler and pencil, draw a grid over your reference photo and onto your marker paper. I like to draw lines ever 1″. You can make them every .5″ if you want to get even more detailed with smaller boxes.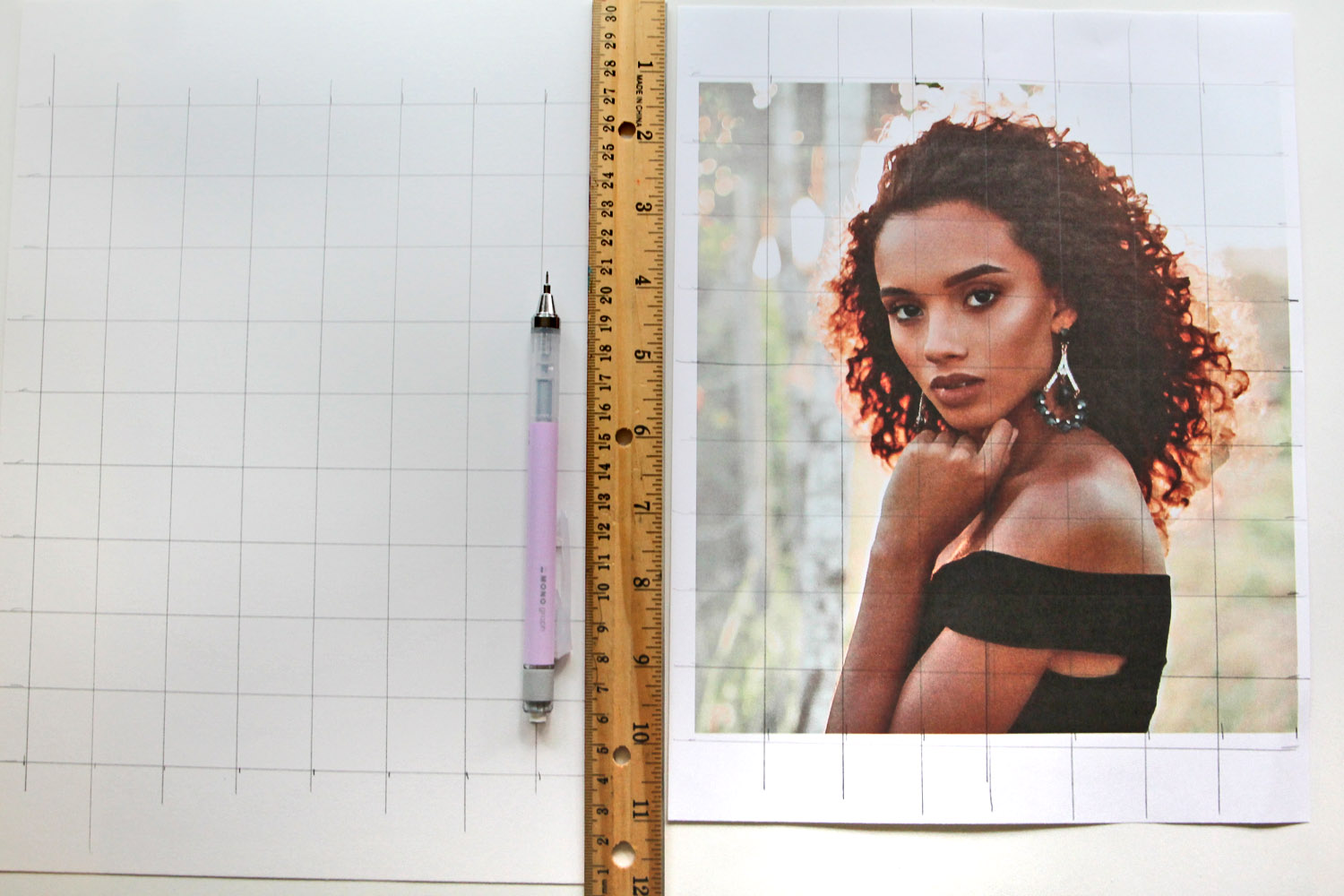 Step three:
Looking at your reference photo, begin to draw your portrait. I recommend starting in the top grid to the left and working box by box. Draw the lines of the figure that cut through each box.
So rather than free handing a portrait all at once, you're copying the portrait box by box!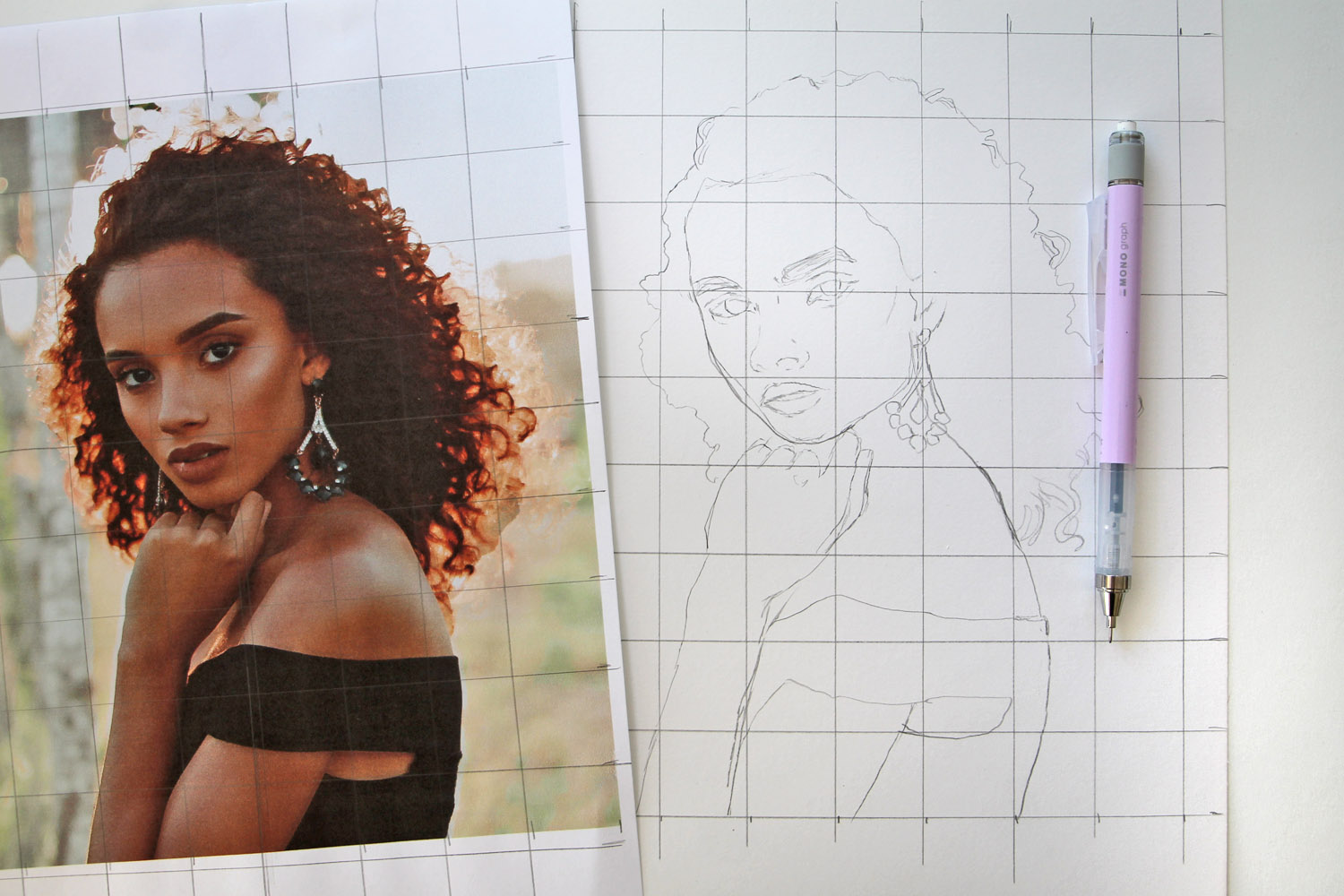 Step four:
Erase your grid. I like to use the MONO Zero Eraser for precision erasing around the portrait.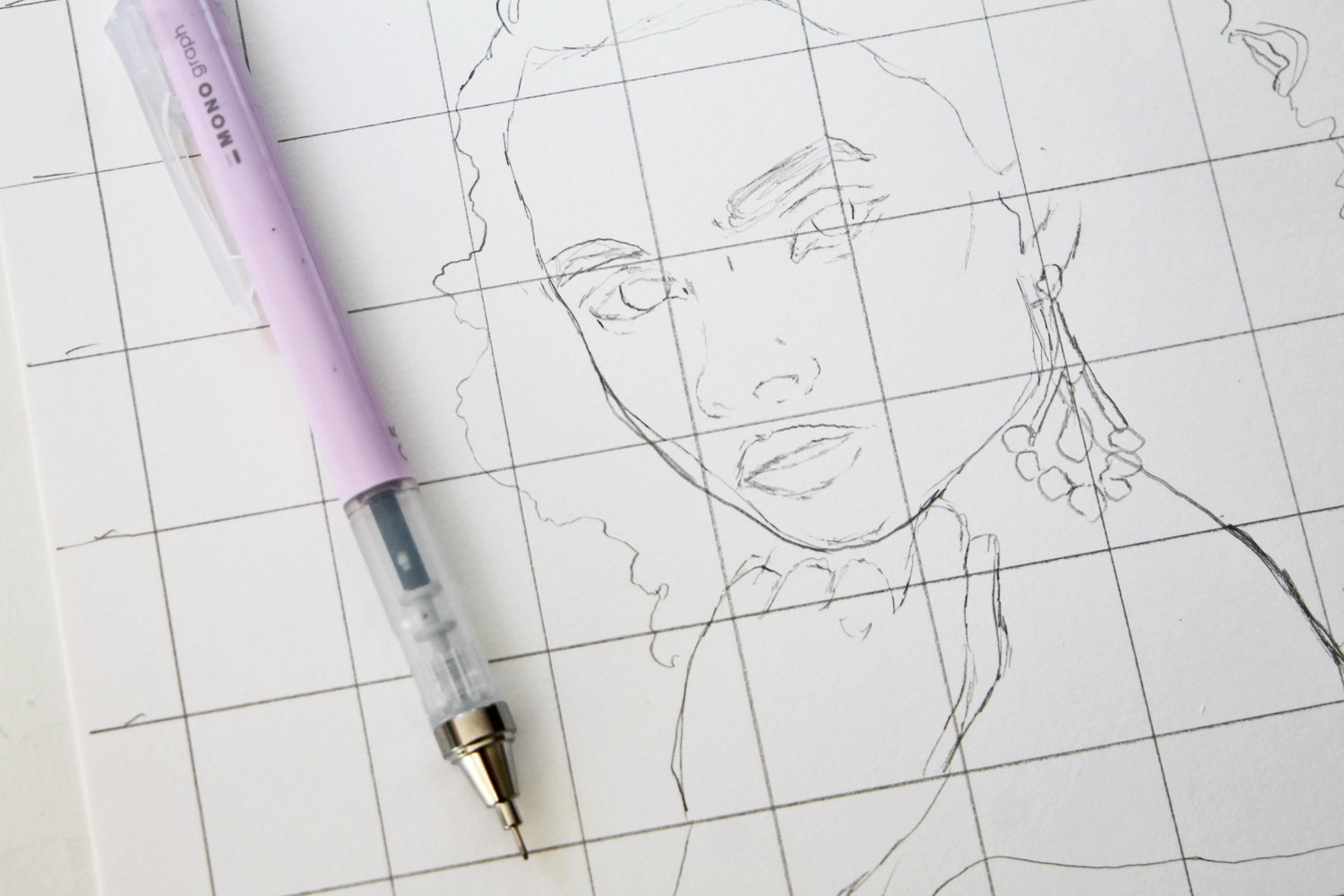 Step five:
Now grab your favorite medium and add some color! I really love using Tombow's ABT PRO Markers, so that's what I'm using to color this portrait in. Remember to still have your reference photo on hand to look at for color tones!
Read Six Tips for Coloring Skin Tones Using ABT PRO Alcohol-Based Markers here.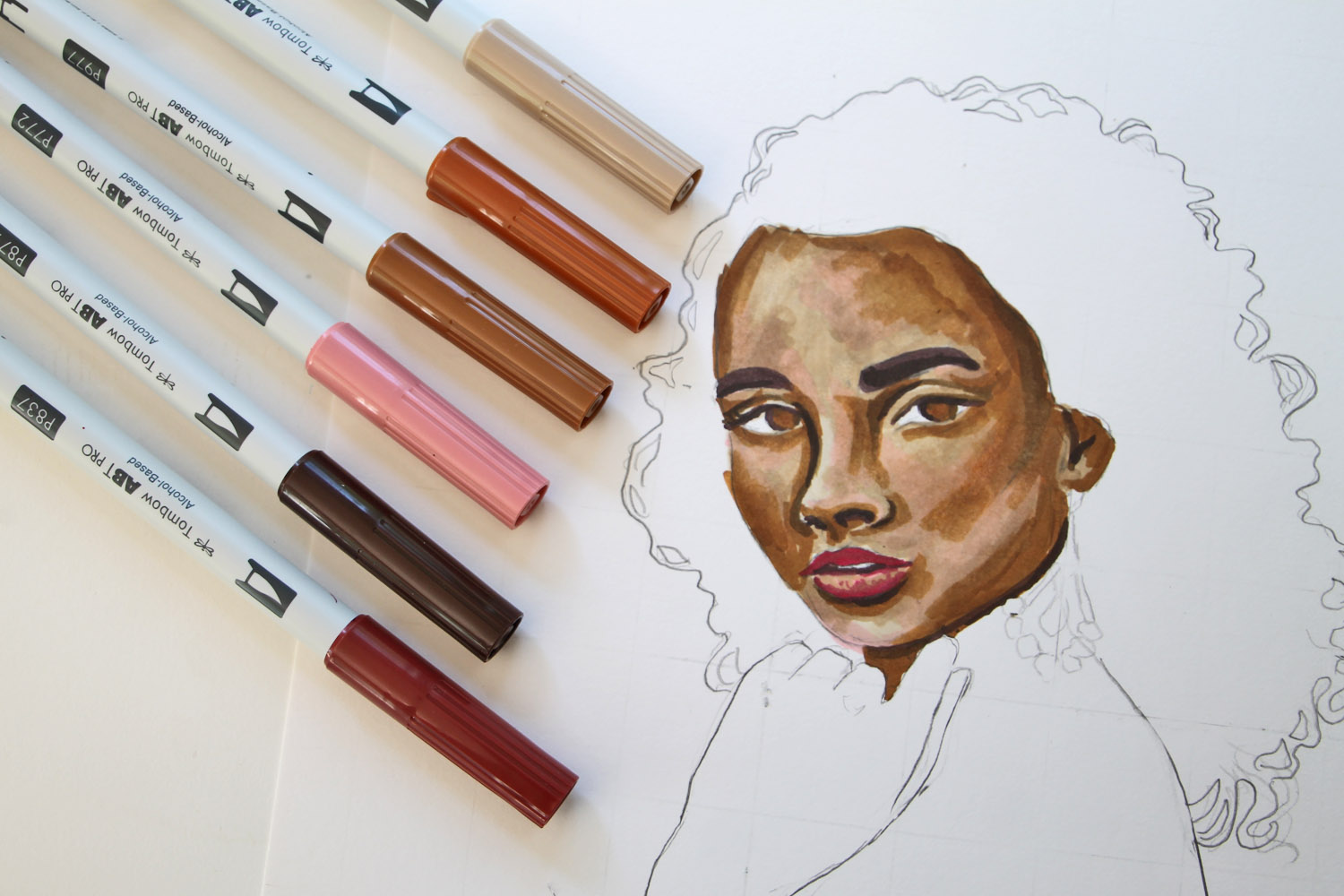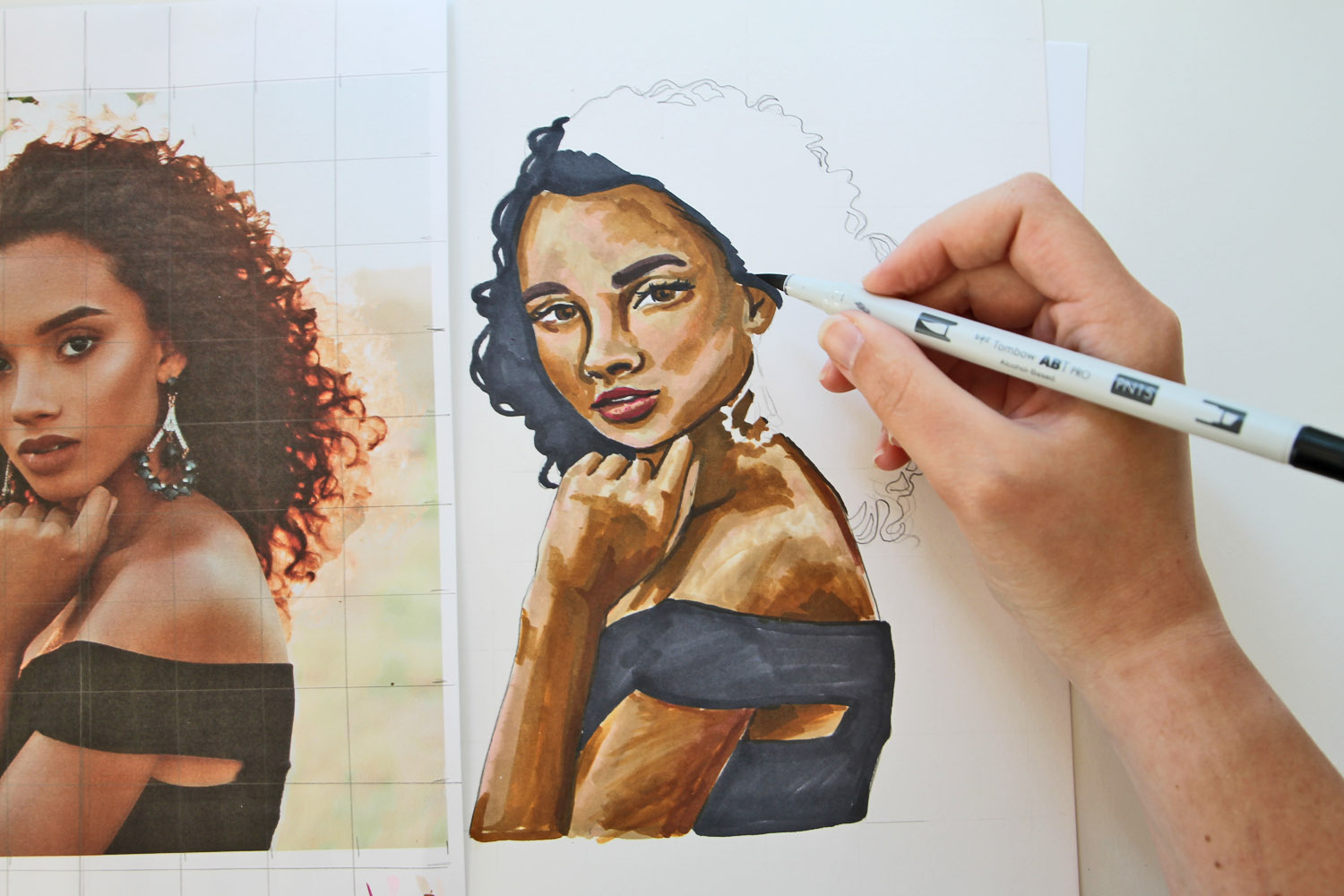 Yay! She's finished! Have you drawn with the grid method before? As I mentioned at the beginning of this post, the grid technique is a great introduction to portrait art! I hope you enjoyed learning more about it!
Want more portrait art ideas? Check these posts from the Tombow archives out: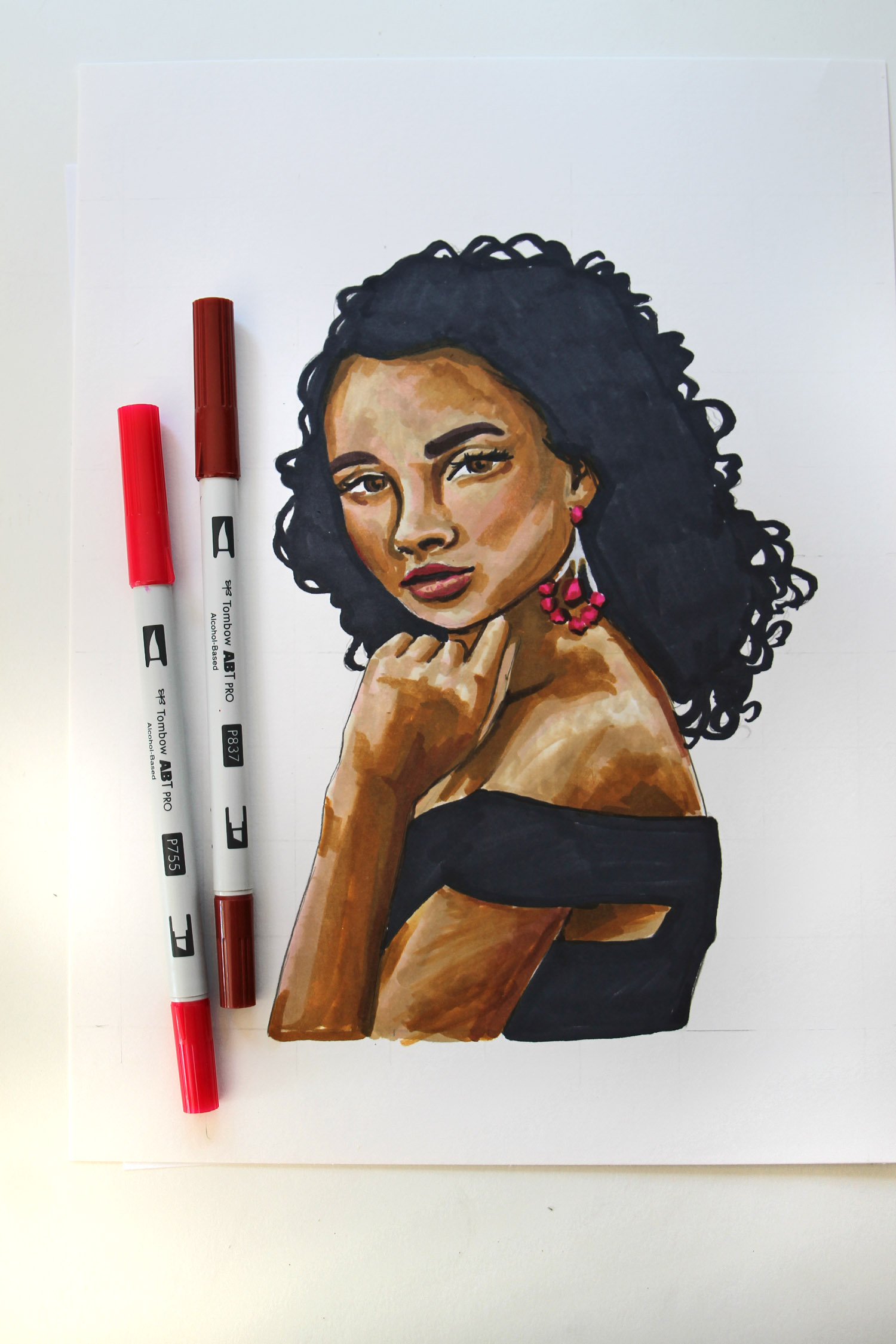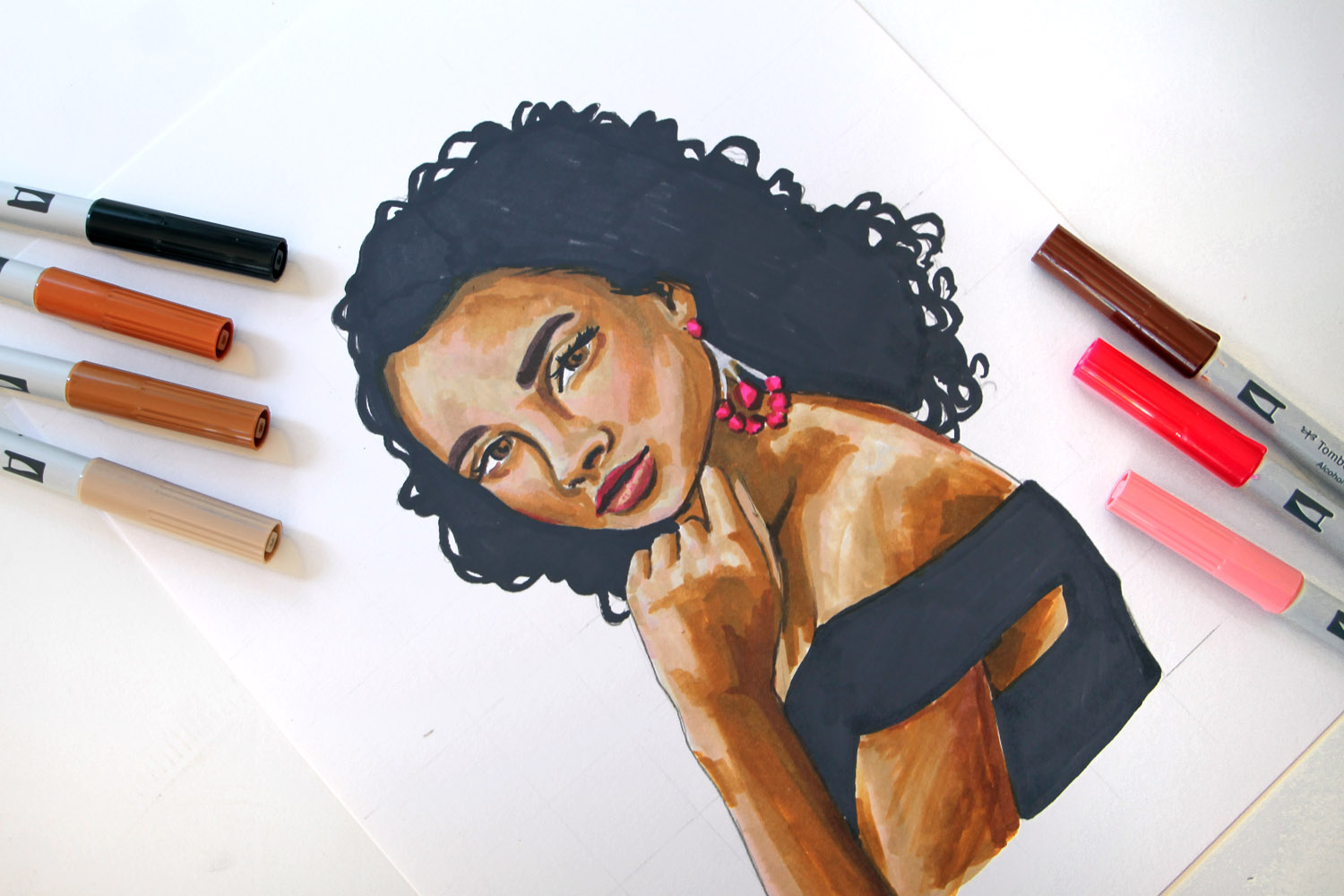 Happy portrait drawing!
-Katie