Hey, Tombow fans! It's Mandy from @thebrewtifulword here to show you how to create a super easy and funny bathroom sign! It's home decor week this week and bathroom humor always brings a smile to my face. So, I decided to create a very easy sign to add to my bathroom to get my guests laughing and smiling. This project only requires a few materials. Let's gather them and get started!
Supplies:
Wooden sign already painted
A chalk pencil
A ruler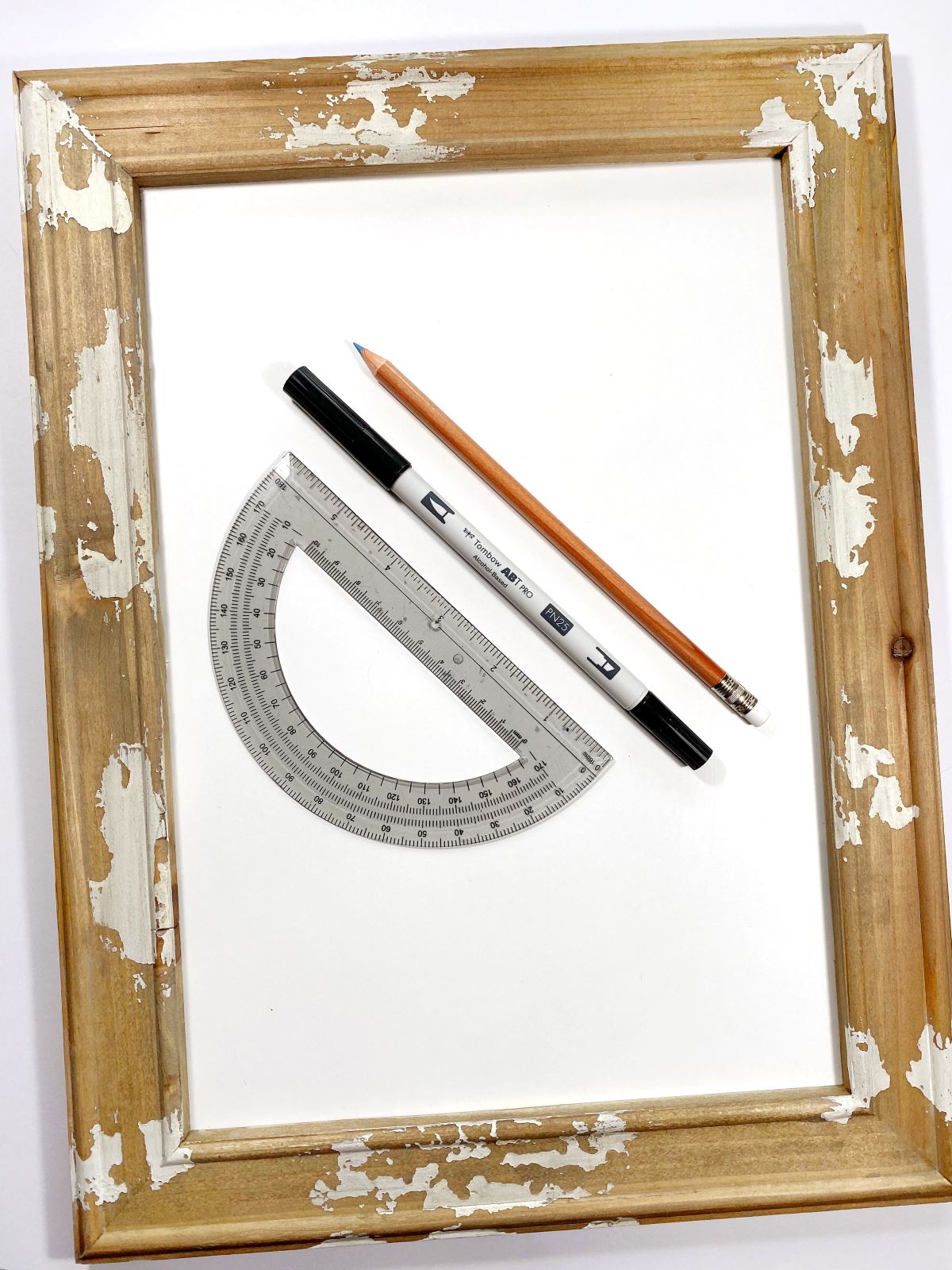 STEP 1 – Sketch
When purchasing a wooden sign, it's definitely easier to buy one that is already prepped and painted for you. Your local craft store has a great selection of these. You can also buy an unfinished sign and paint it yourself. The key is to make sure it is painted or sealed somehow. If you were to use lettering markers on unsealed wood, the ink would bleed and spread. If you prefer to have a natural-looking wood board, you can use a sealer like Liquitex. I liked the look of this wooden sign that was already painted and distressed, so I went with this option.
The first step is to use the chalk pencil to sketch out "Hey Sweet Cheeks." My secret to getting the hand lettering perfect on all my wooden and chalk signs is to use a chalk pencil to sketch things out first. This works better than a regular pencil because it erases very well without damaging your lettering. The lead from a regular pencil can smudge and get left behind. Chalk is a good way of getting things just right and then completely disappearing from existence with no trace! Pastel chalk pencils are perfect for white backgrounds. They are light enough to still see your lettering.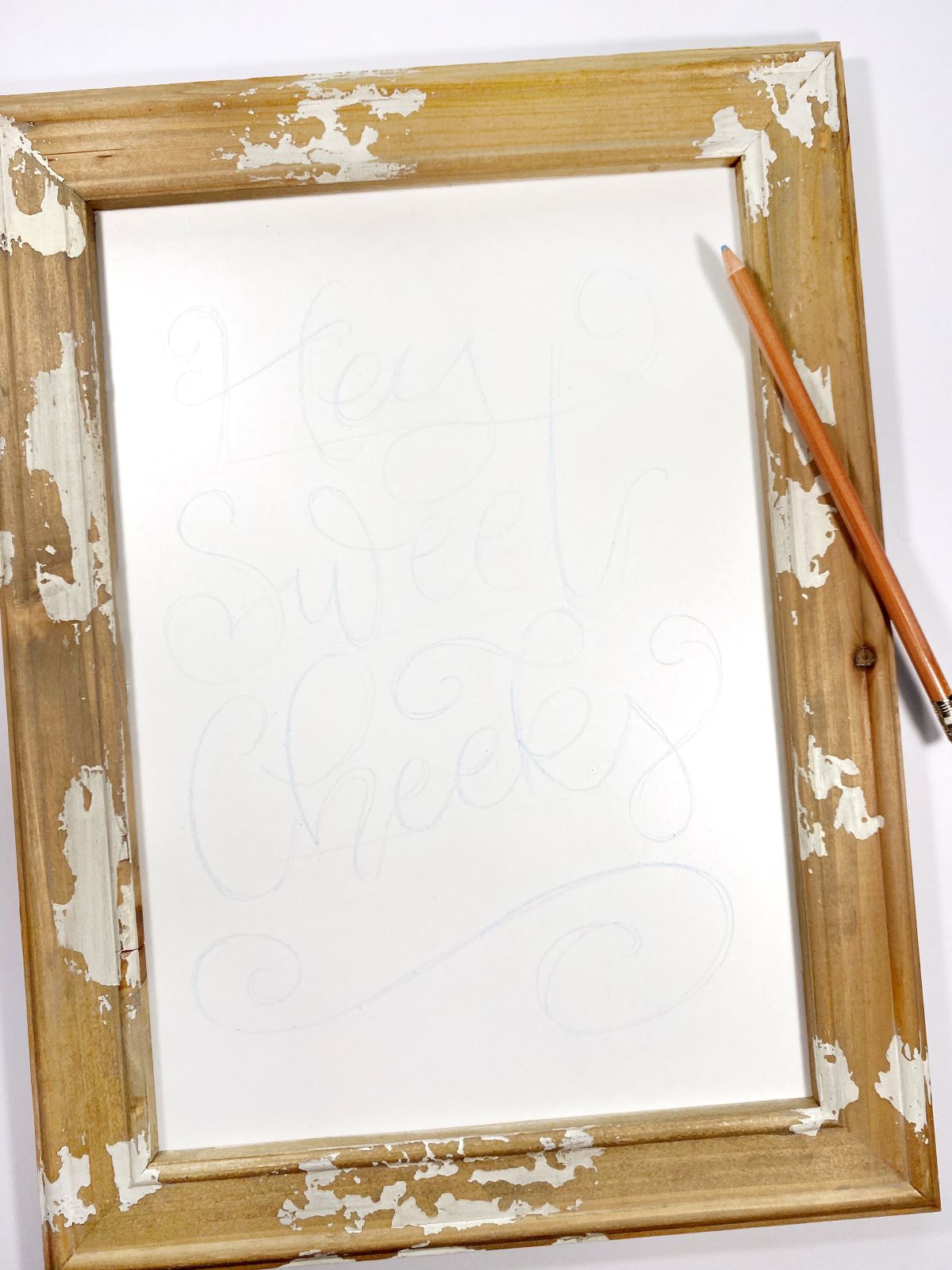 STEP 2 – Ink
Using ABT PRO Alcohol-Based Marker N25, trace over your chalk pencil lettering. I added three layers of ink to darken it and help blend in all my strokes. The ink from the alcohol markers is permanent and won't smudge. This makes the ABT PRO Markers the perfect option for signs like this!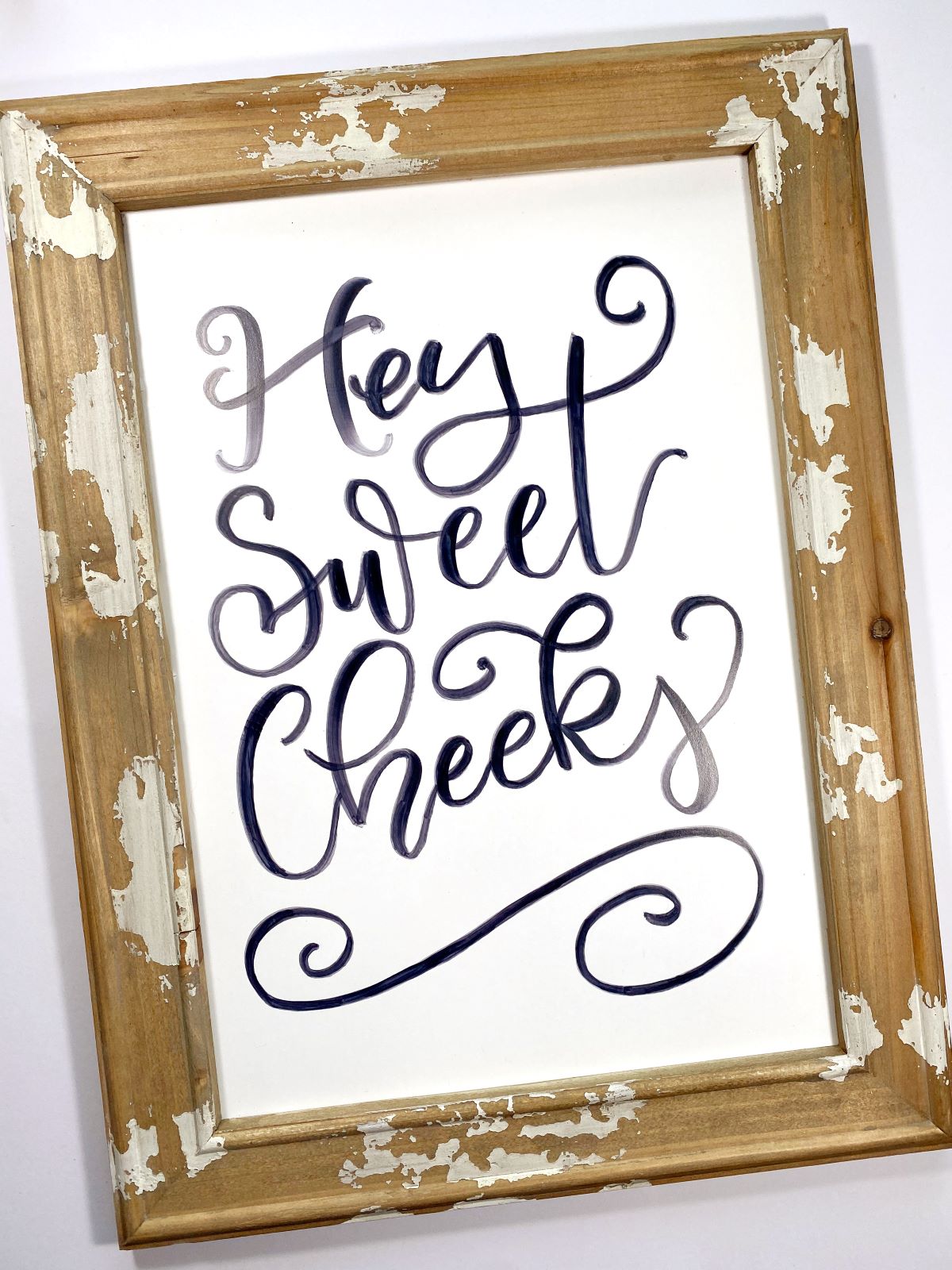 Once your lettering is done, you can leave it as is! If you'd like to add some more depth to your piece, you can use the Tombow MONO Twin Permanent Marker to add a shadow to your lettering and little embellishments. The ink from this marker is permanent as well and won't smudge.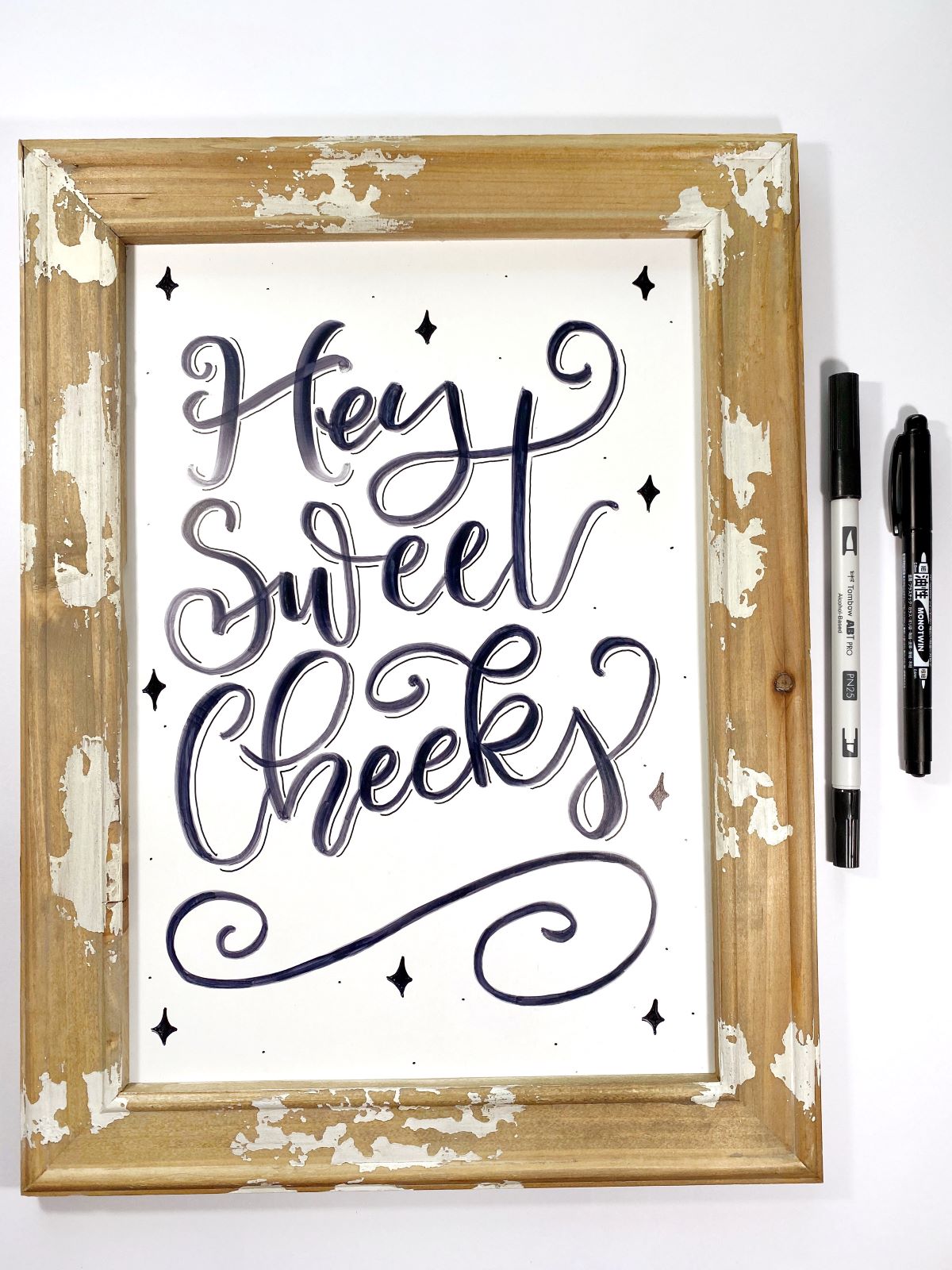 Your last step is to hang it in your bathroom or place it on top of your toilet. Then, let the laughs begin!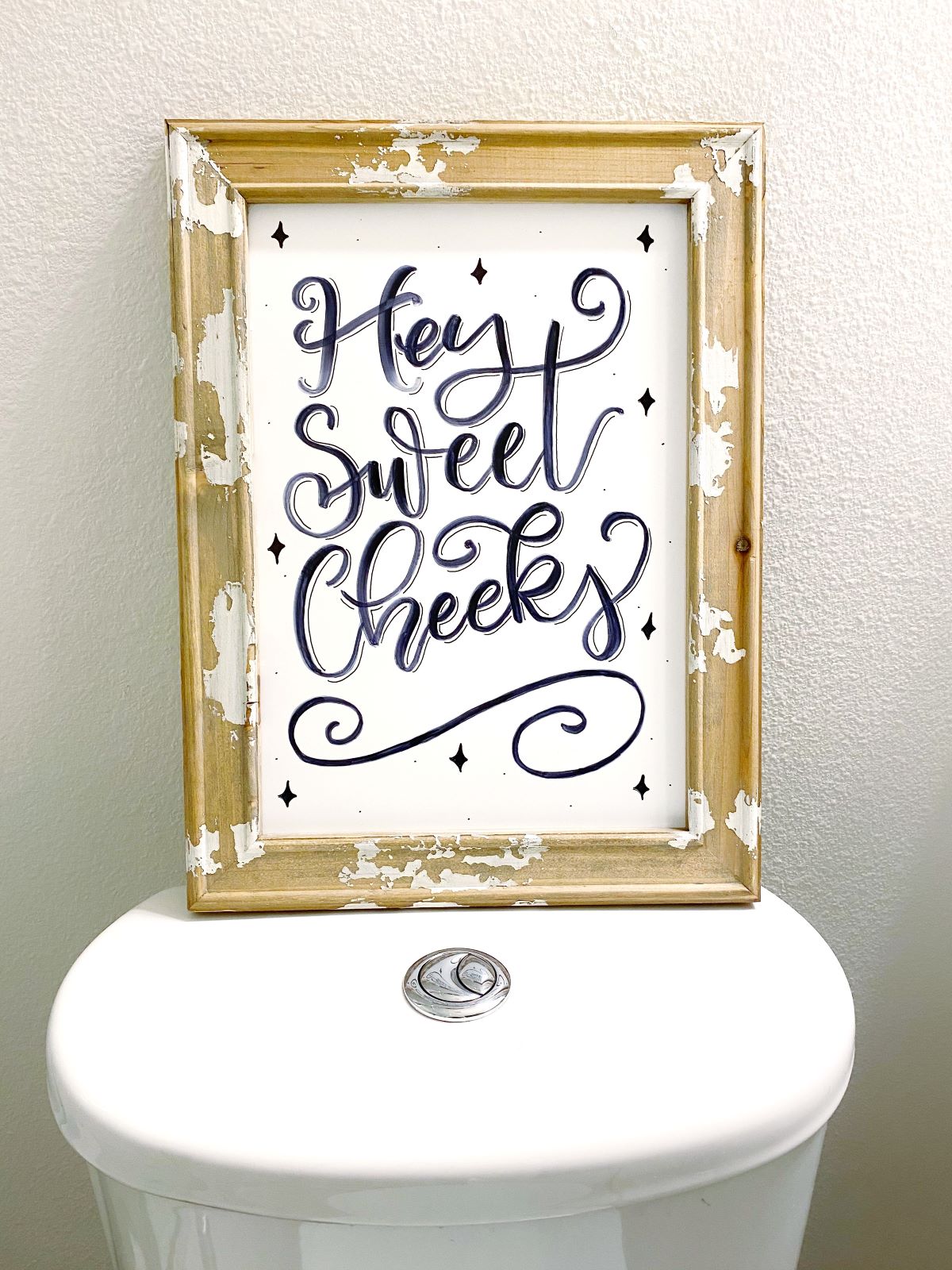 Thanks for following along today! If you create your own bathroom humor sign be sure to tag us at @tombowusa and @a_heartened_calling so we can see your amazing work!
For more home decor inspiration, check out these posts!
See you next time!
Mandy