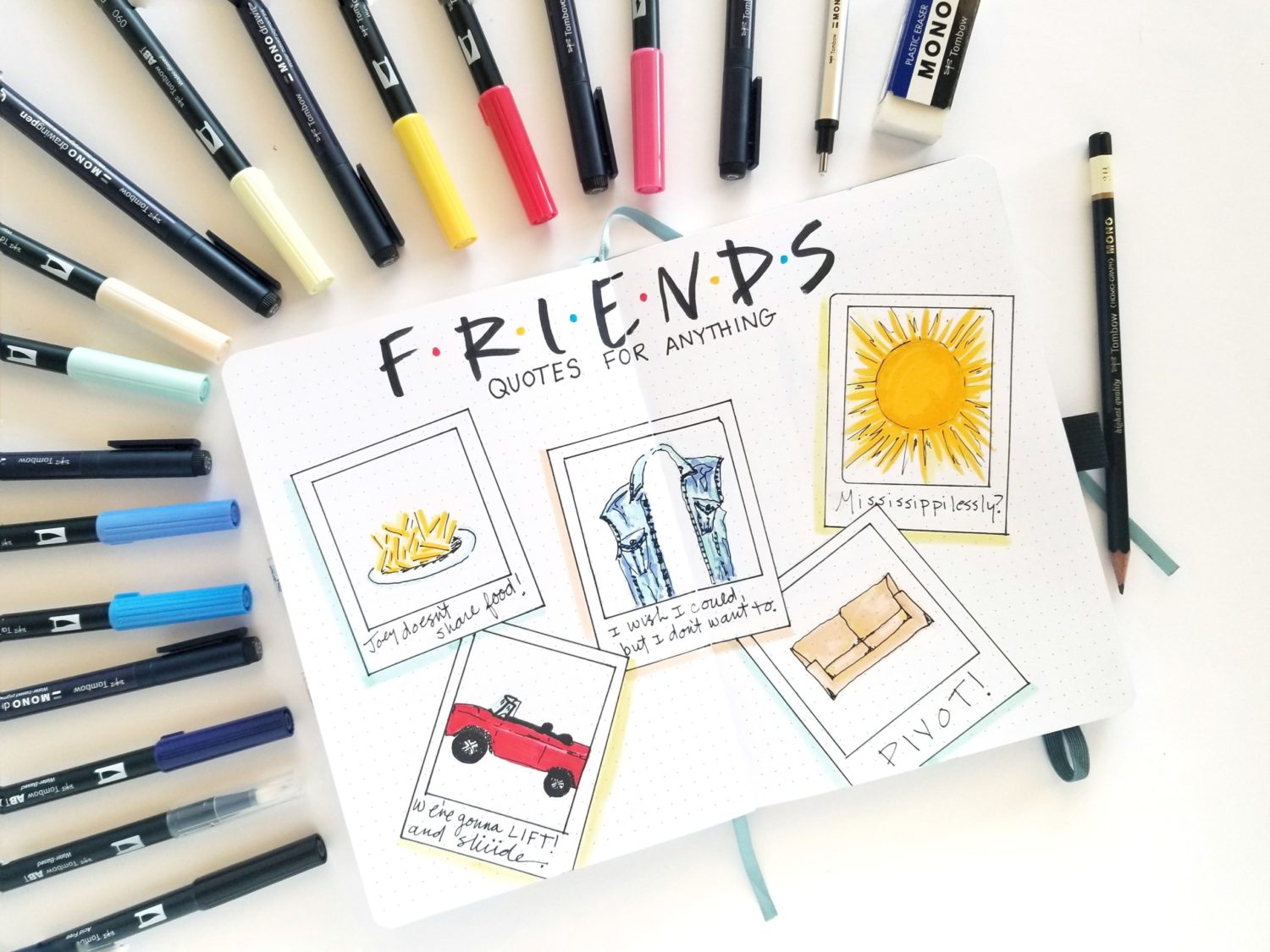 Hi friends, it's Grace from Grace Anne Studio. This week, the Tombow Design Team is celebrating all things fandom. While I'm not a huge traditional fandom girl, I do love the TV show Friends! I find there's a Friends quote for just about everything in my life. So, let's make a Friends inspired journal spread in just three easy steps!
Supplies
MONO Drawing Pens(I used all six sizes, but one set of three would work too.)
Journal
Step 1: Sketch
First, use a MONO Drawing Pencil to sketch a layout. I went with a polaroid picture theme. Sketch one polaroid for each quote. Then, add a loose sketch to represent each quote on each polaroid. Then, sketch a quick title.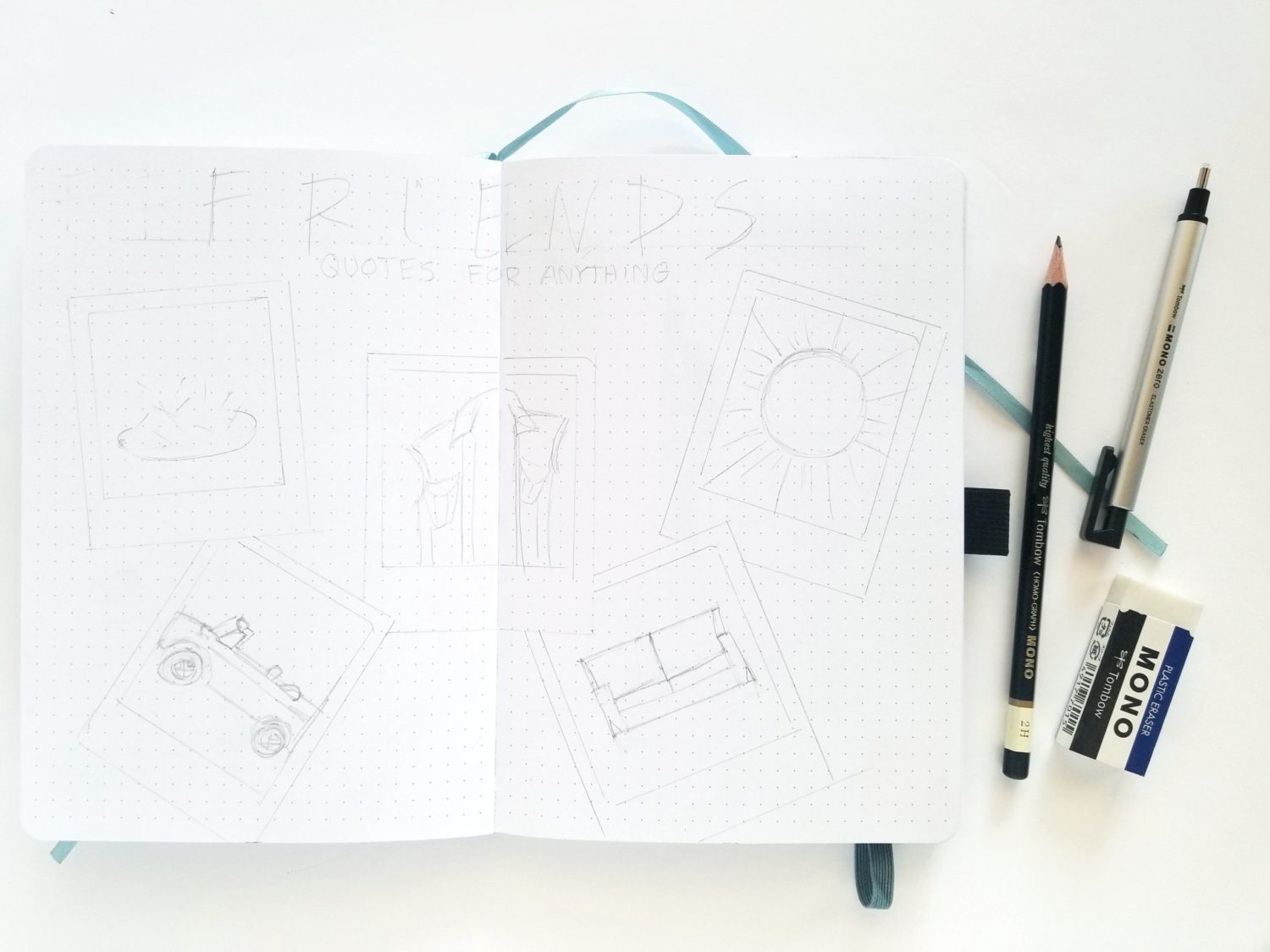 Step 2: Color
Next, use the Dual Brush Pens to color the drawings on each polaroid. I used 743, 835, 910, 025, 090, 291, 515, 533, 569and N00 from the Dual Brush Pen Floral Palette 20-Pack to color the drawings and to add dots to the title.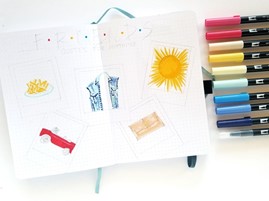 Step 3: Detail and Embellish
Next, use the MONO Drawing Pens to outline the polaroid and add details to the drawings. Then, use Dual Brush Pen N15 and the MONO Drawing Pens to add quotes to each polaroid and to fill in the title. Finally, to finish the spread use Dual Brush Pens to add a shadow to each polaroid.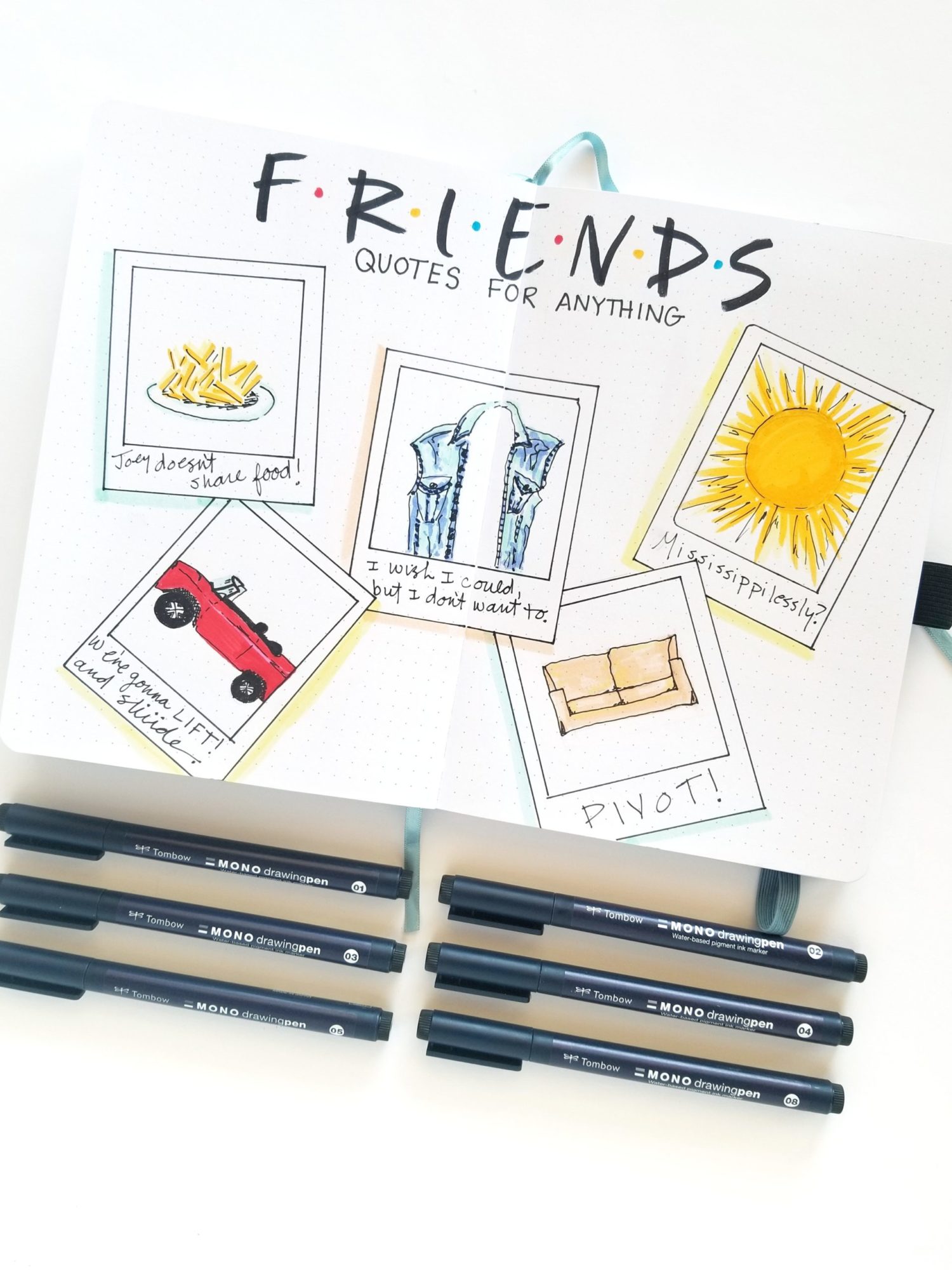 Thanks for following along today! If you make your own Friends inspired journal spread, be sure to tag @graceannestudio and @tombowusa so we can cheer you on! For more journal spread inspiration, check out the posts below:
Happy journaling!
Grace