Hi friends, Adrienne from @studio80design here to share all my tips and tricks on how to draw mandalas! Even if you've never drawn a mandala before, these tips will help you get started!
Mandala is a sanskrit word that means "circle" and is a geometric configuration of symbols. It is a spiritual and ritual symbol believed to represent the universe and cosmos. It's purpose is to assist with healing and help enlighten ordinary minds.
With that being said, I find mandalas extremely satisfying to draw and color. The geometric patterns mixed with floral-like designs are right up my alley! Today I'll be sharing some tips and tricks for drawing mandalas!
Materials you'll need:
Tip 1
Whether you're a beginner to drawing mandalas or not, I always recommend sketching in pencil FIRST! There are many lines, angles and patterns in mandalas, so it's important to get the blueprint of your mandala before you start inking it in!
Tip 2
My favorite tool to use to create my guidelines is the Helix 360 Degree Angle and Circle Maker. Not only can you draw various sizes of circles, but you can also draw in angled guidelines to divide your circle into sections. It's small enough to use in your notebook and you can continue to add lines on the outside if you want to make it larger!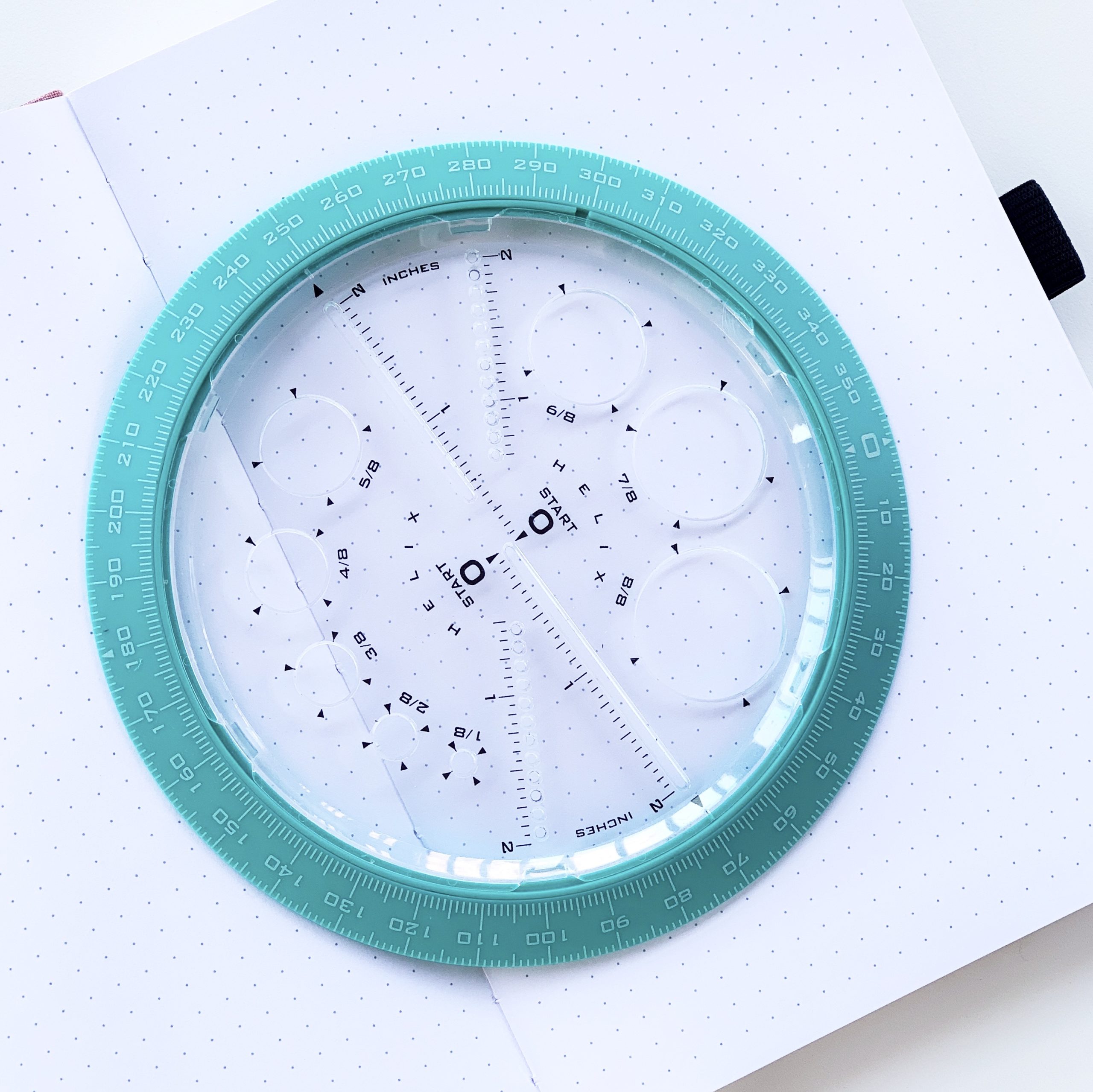 Tip 3
My third tip is to practice your designs beforehand. I like to fill entire pages in my dot grid notebook with patterns and geometric lines to get an idea of what I want to draw in my mandala. It can be a little daunting staring at a blank mandala guide not knowing what to draw first. If you've practiced some patterns beforehand, you'll be ready to sketch in those details!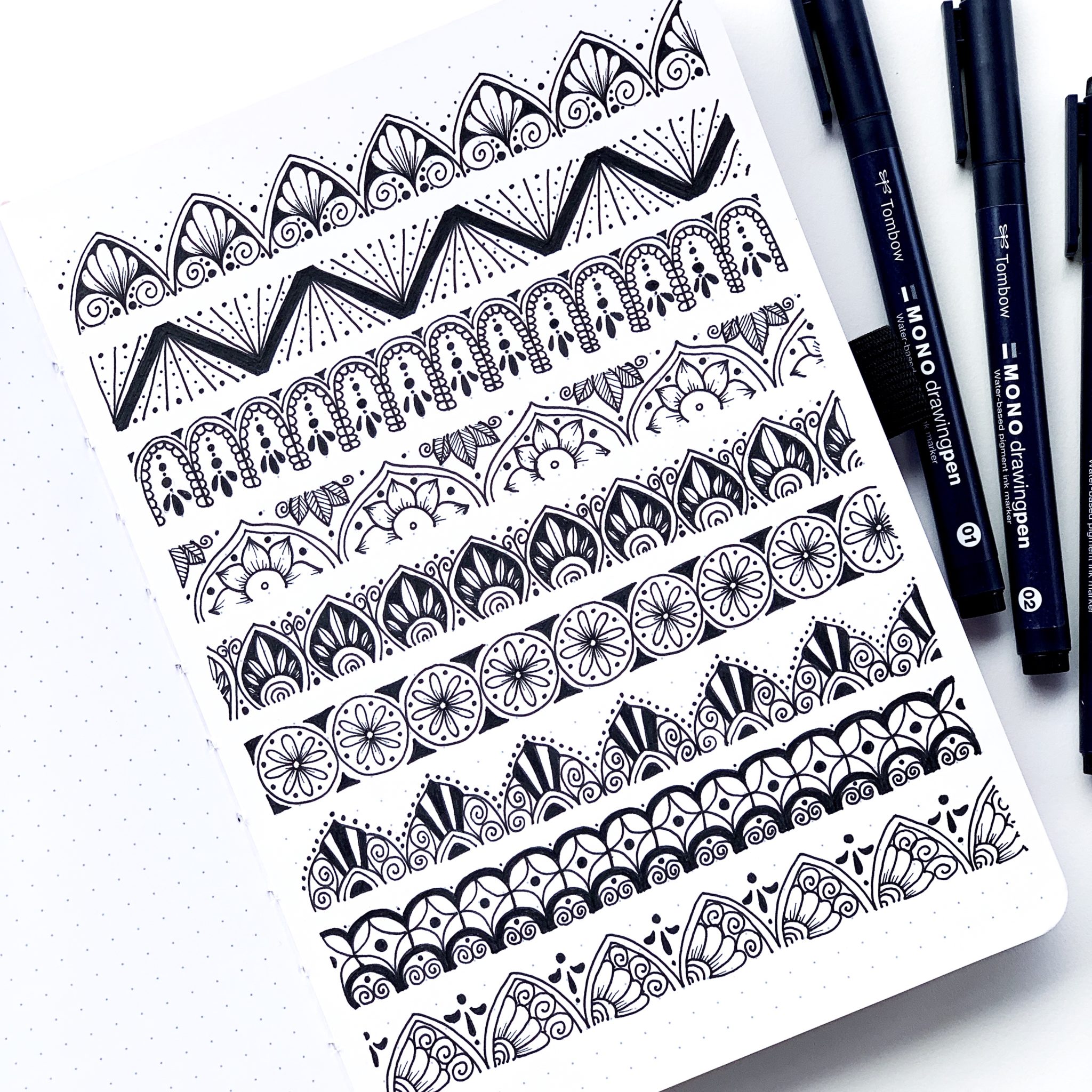 Tip 4
Start with basic shapes! You've probably already seen examples of mandalas and thought "how in the world did they draw that?" Drawing detailed and intricate mandalas takes time and practice. Starting with basic shapes will help you get the practice time in. Try making the main petals of the mandala all the same shape, whether it's flower petals, circle petals or another shape. Keeping it basic will help you practice filling in each of those shapes!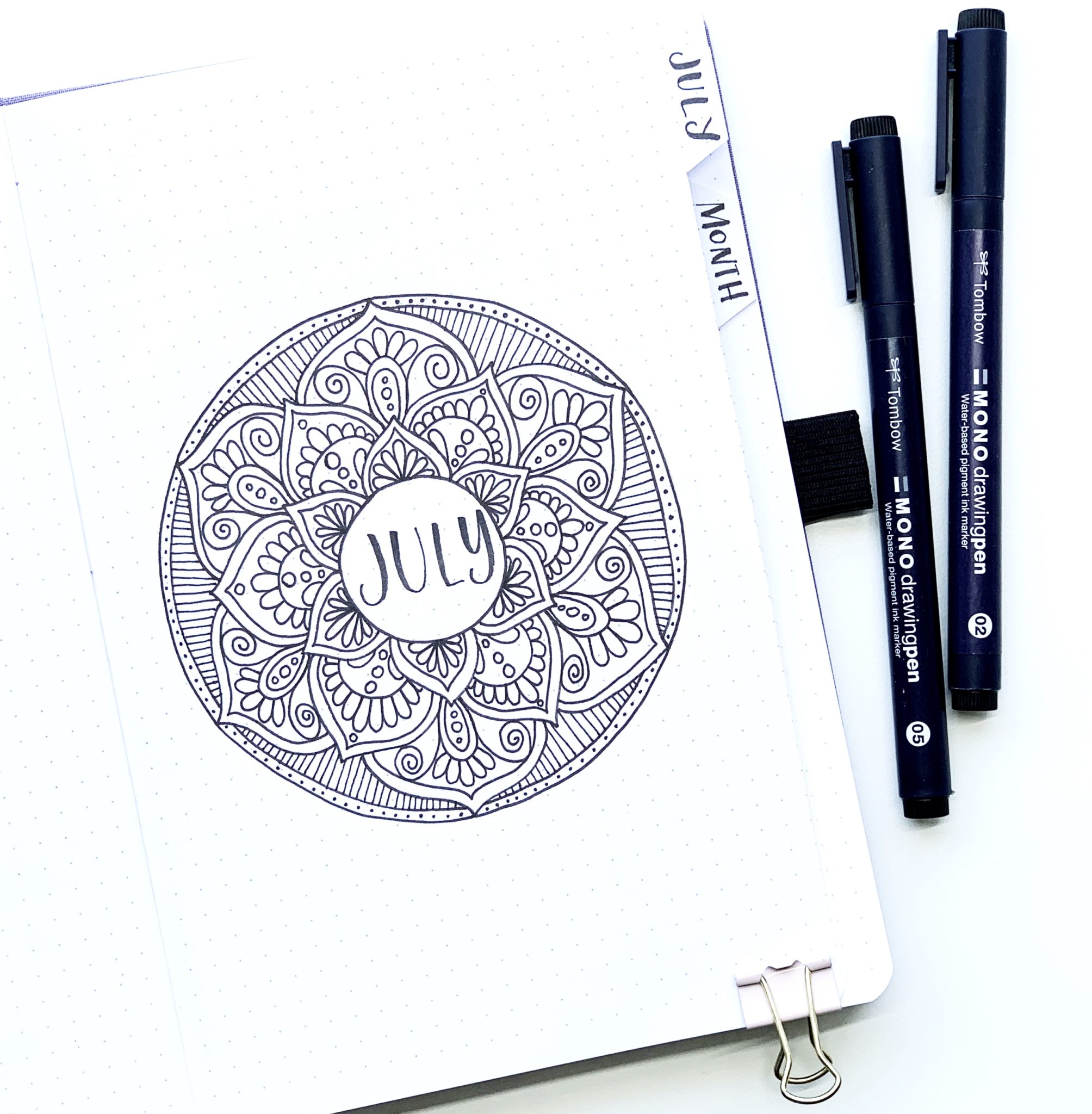 Tip 5
Use negative space! Darkening in areas will add depth and character to your piece! I usually add in darker areas at the very end, being mindful of where to add negative space.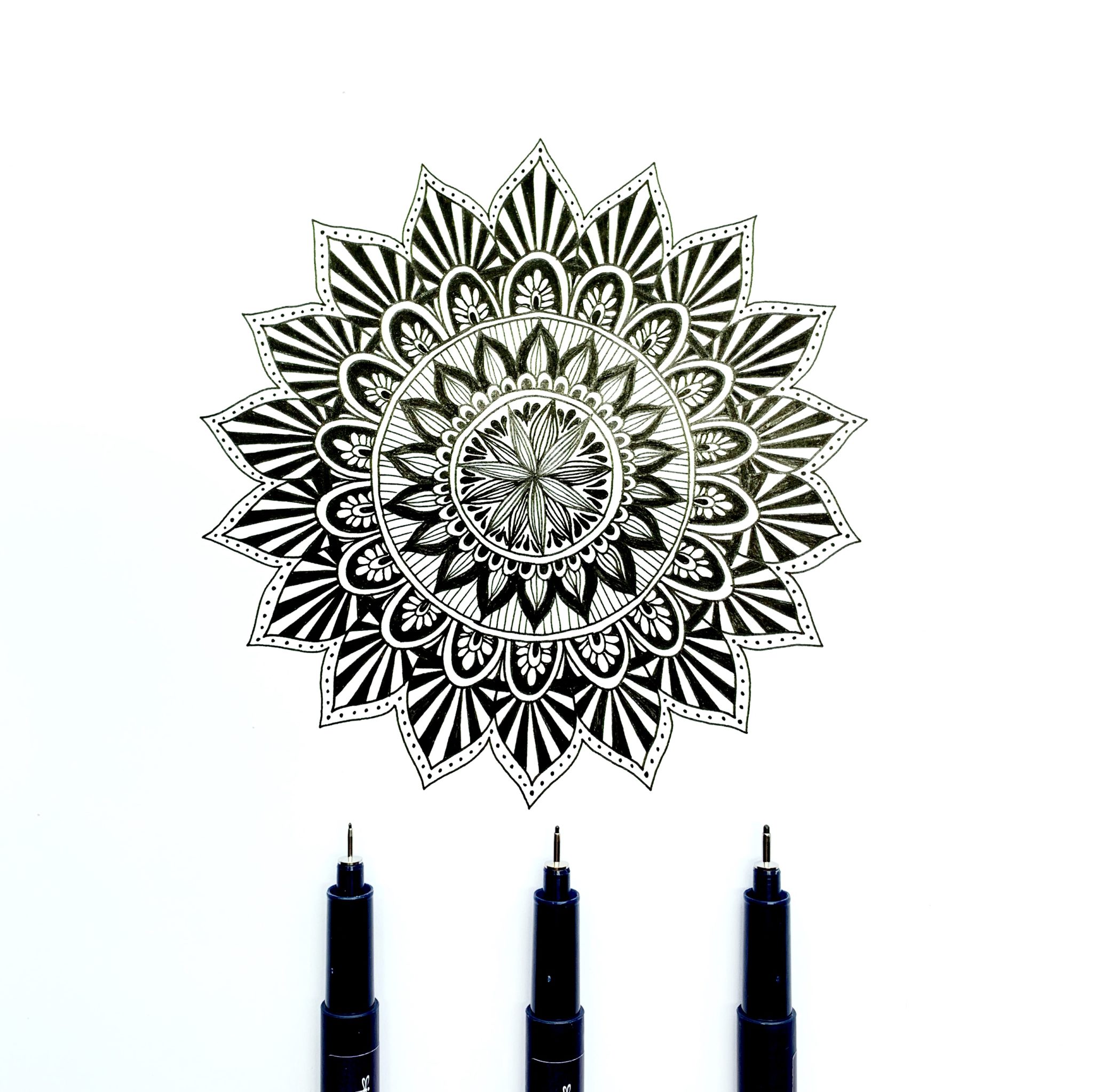 Tip 6
Don't be afraid to use color! Color brings life to your mandala and gives it character. Pick a color scheme or simply stick with rainbow!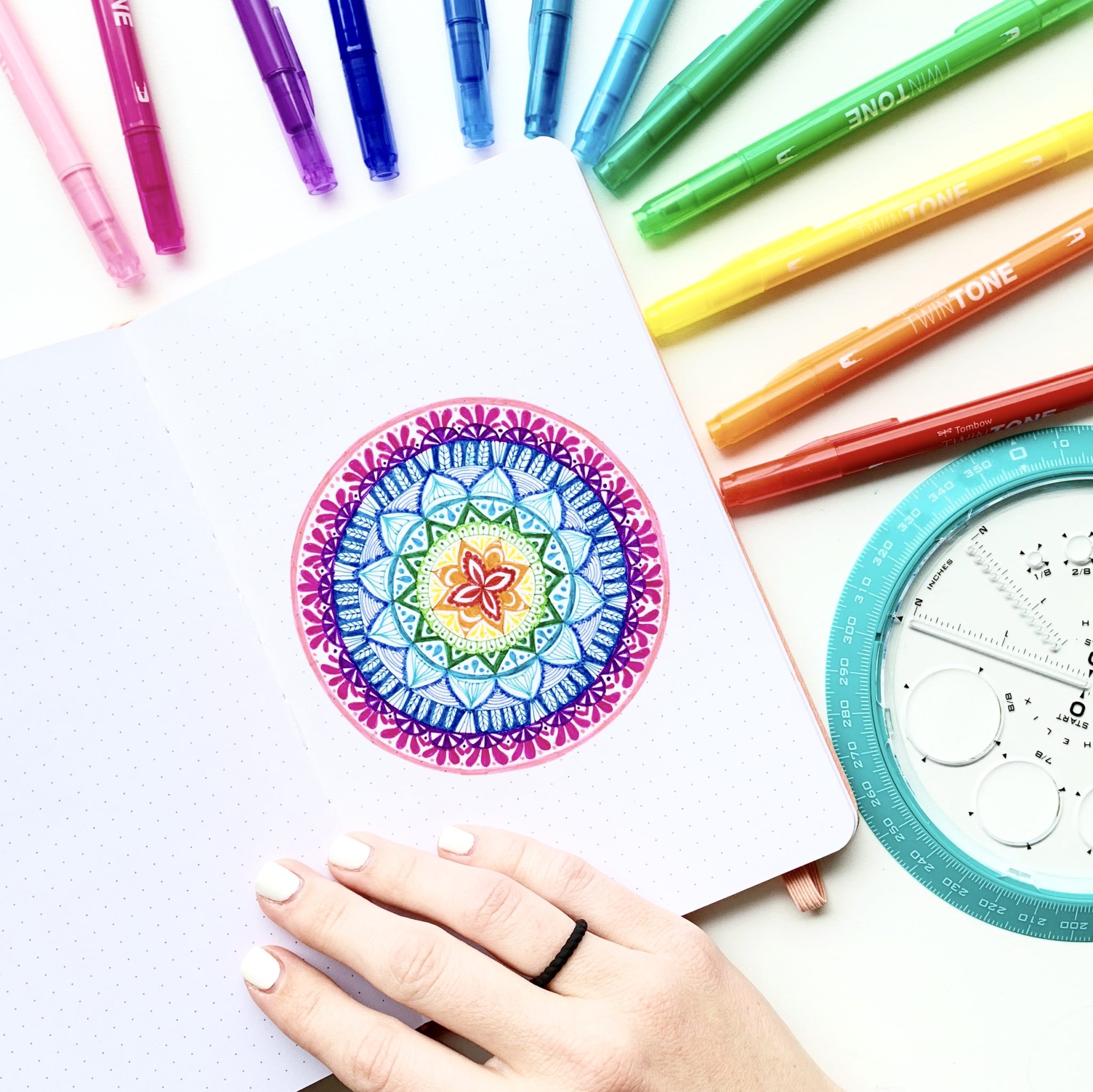 Here's a step-by-step tutorial on how to draw a mandala!
Step 1
The first step is to make your guide! The fastest way to do this is with the Helix 360 Degree Angle and Circle Maker! Find the center of your paper and draw various sizes of circles on your page with the MONO Graph Mechanical Pencil. Then, use the line tool to draw lines every 30 degrees around your circle!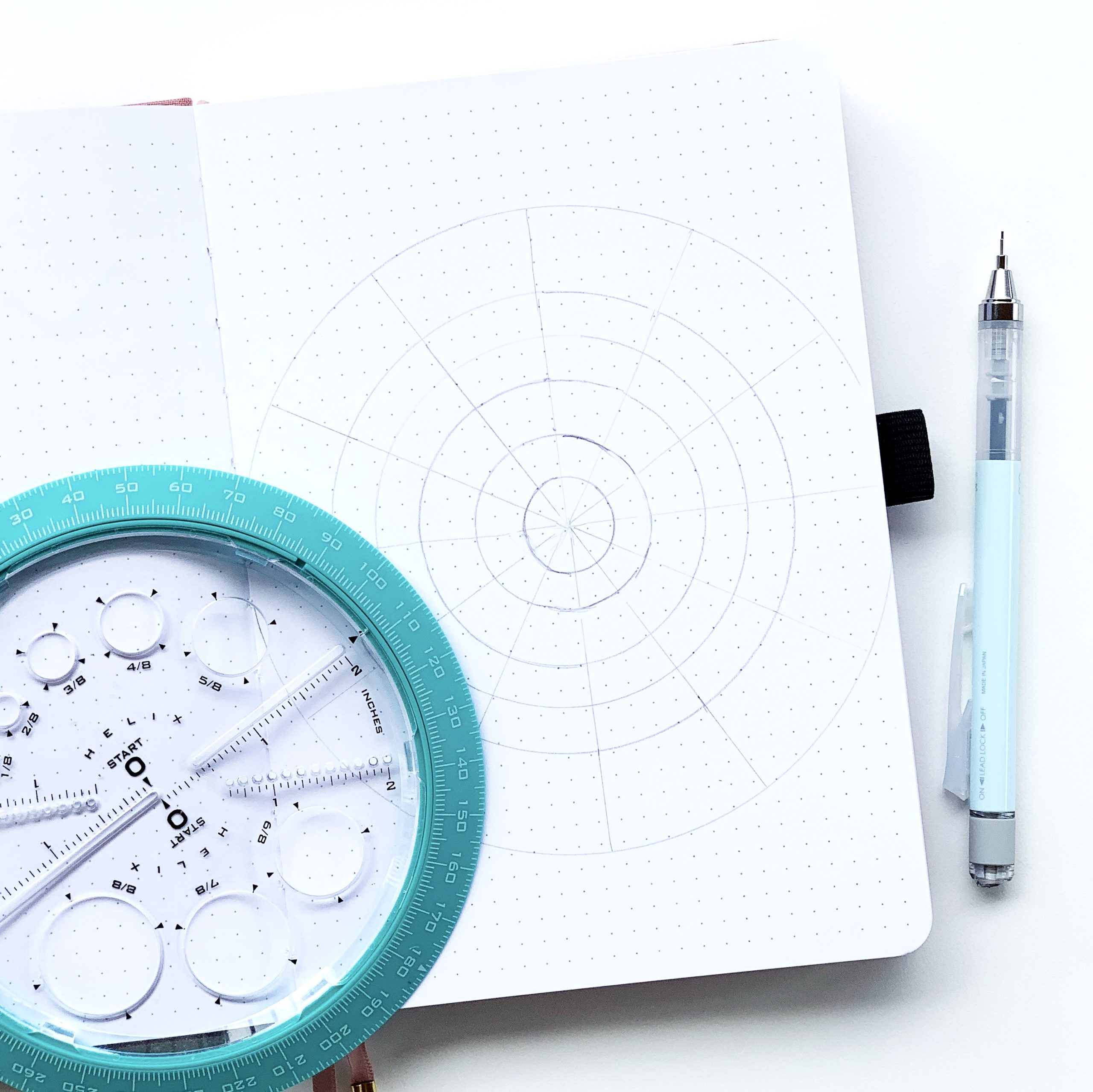 Step 2
Use the pencil to draw each layer of shapes around your guide. You can keep all the shapes the same or you can have a variety of shapes! Once it's how you like it, use the MONO Drawing Pen 03 to ink in your shapes!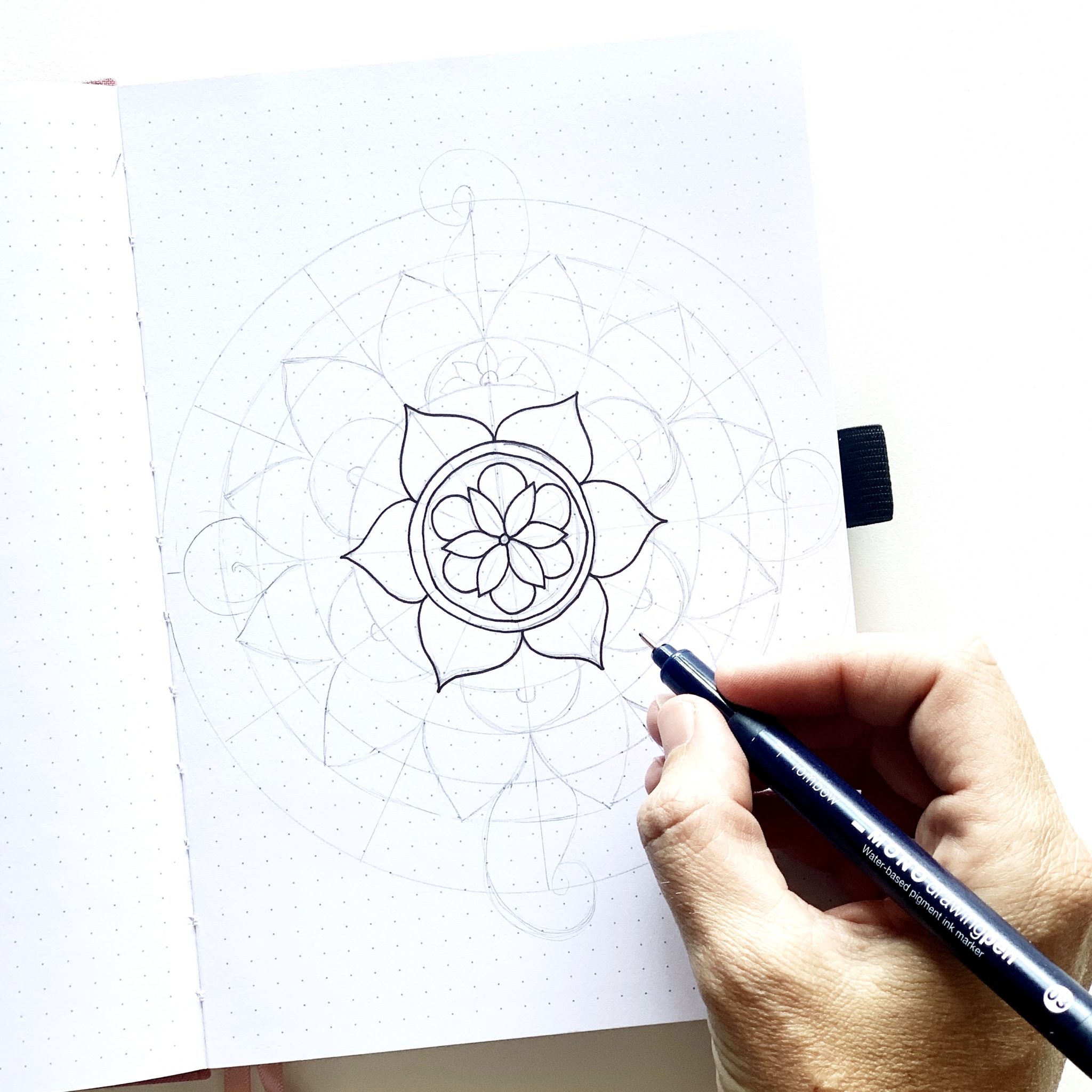 Step 3
Use the MONO Drawing Pen 03 to draw the outlines of the shapes. You can draw these lines with just one line or you can draw double lines. Double lines will help divide each of the layers.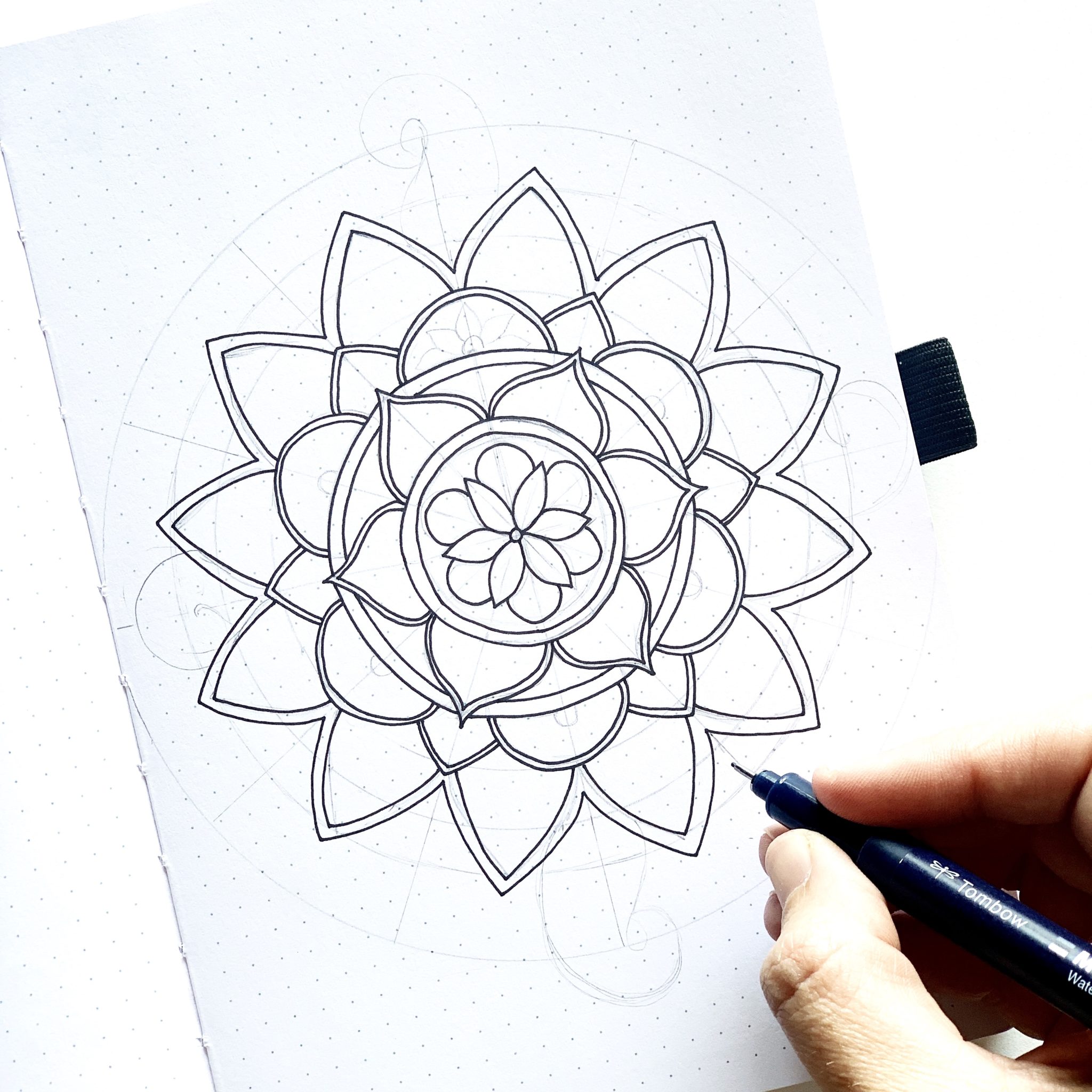 Step 4
Draw in details to each of the shapes using MONO Drawing Pens 01 and 02. This is where you can pull ideas from your pattern pages!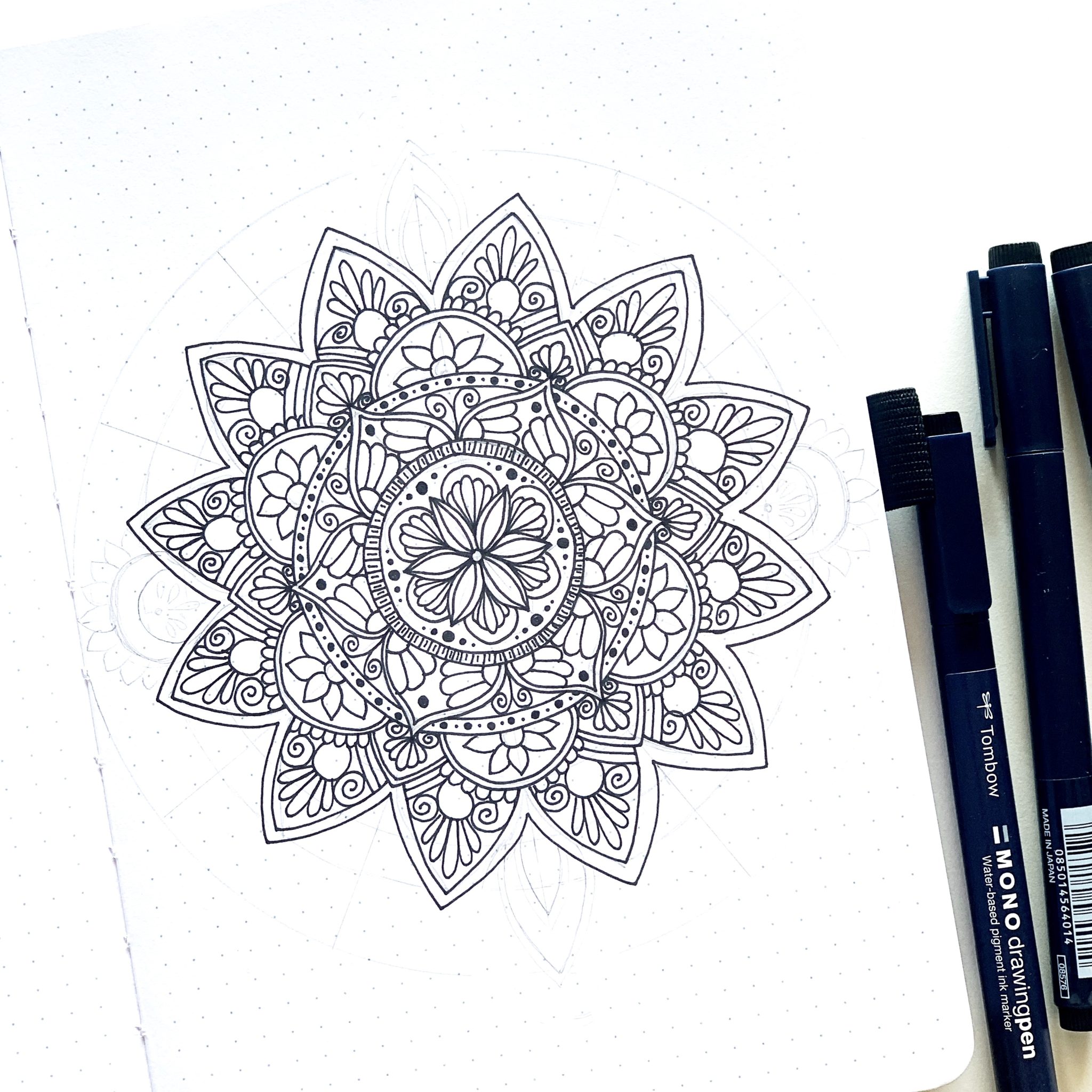 Step 5
Use MONO Drawing Pen 03 to color in negative space around your mandala. Doing this will add depth and dimension to the piece and make the white sections pop! I also used MONO Drawing Pen 01 pen to add shading to all the flowers.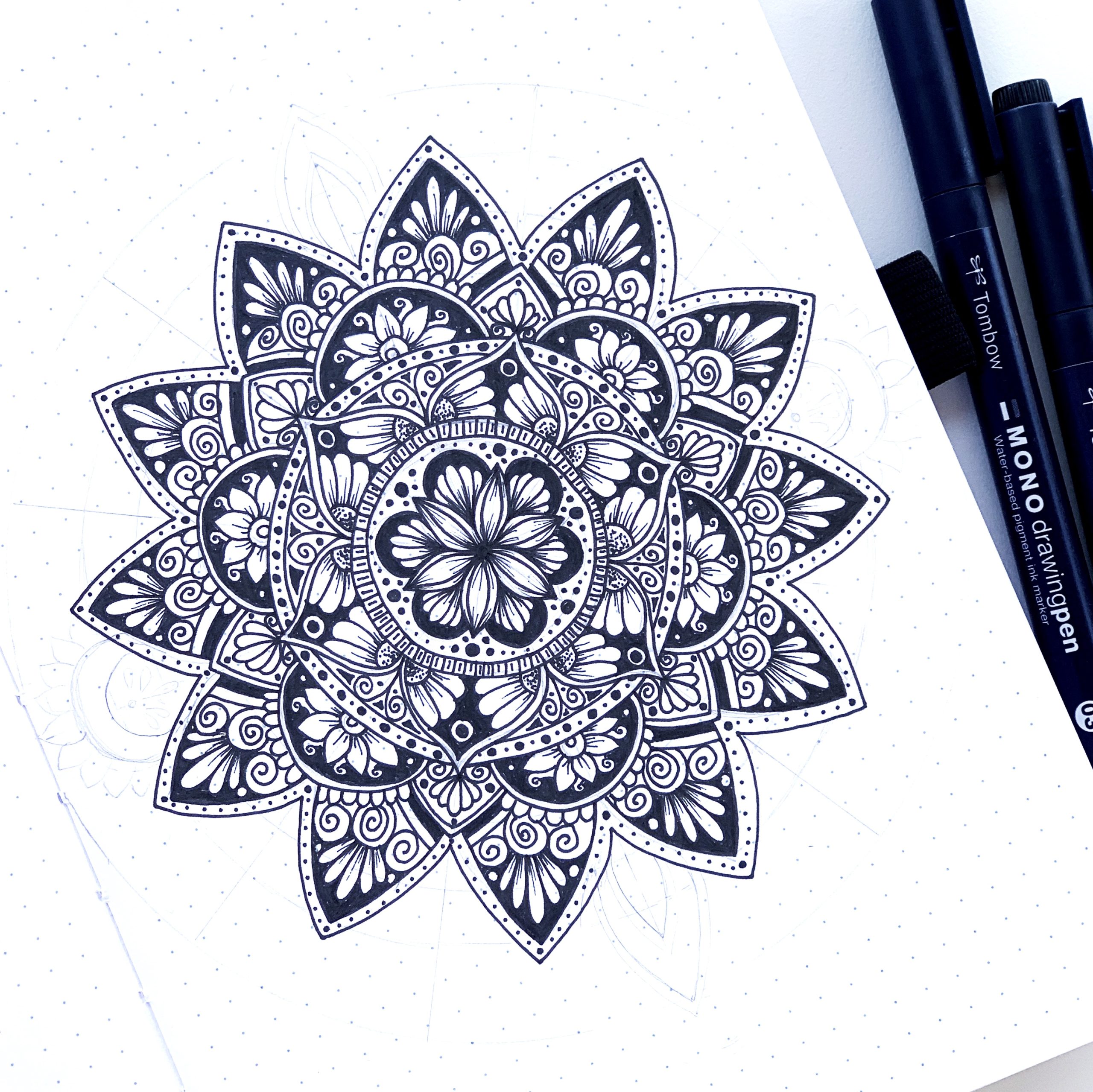 Step 6
Last, add any embellishments to your mandala. Now comes the fun part: using the MONO Eraser to erase all the pencil guides and marks on your page! It's so satisfying seeing the page come to life and see it all finished!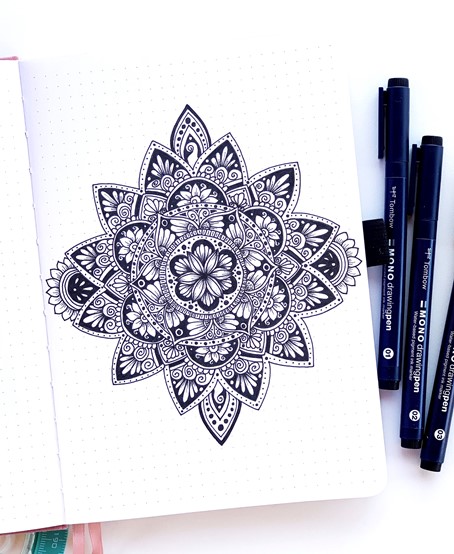 Thanks so much for visiting today! I hope you found this post on how to draw mandalas helpful and you give it a try! For more inspiration like this, make sure to follow @studio80design!