Hey everyone, happy Halloween! I'm Katie and I want to show you how to draw a realistic pumpkin! I'll be using Tombow's ABT PRO Markers and the 1500 Series Colored Pencils. You can get a realistic drawing so easily when you combine them!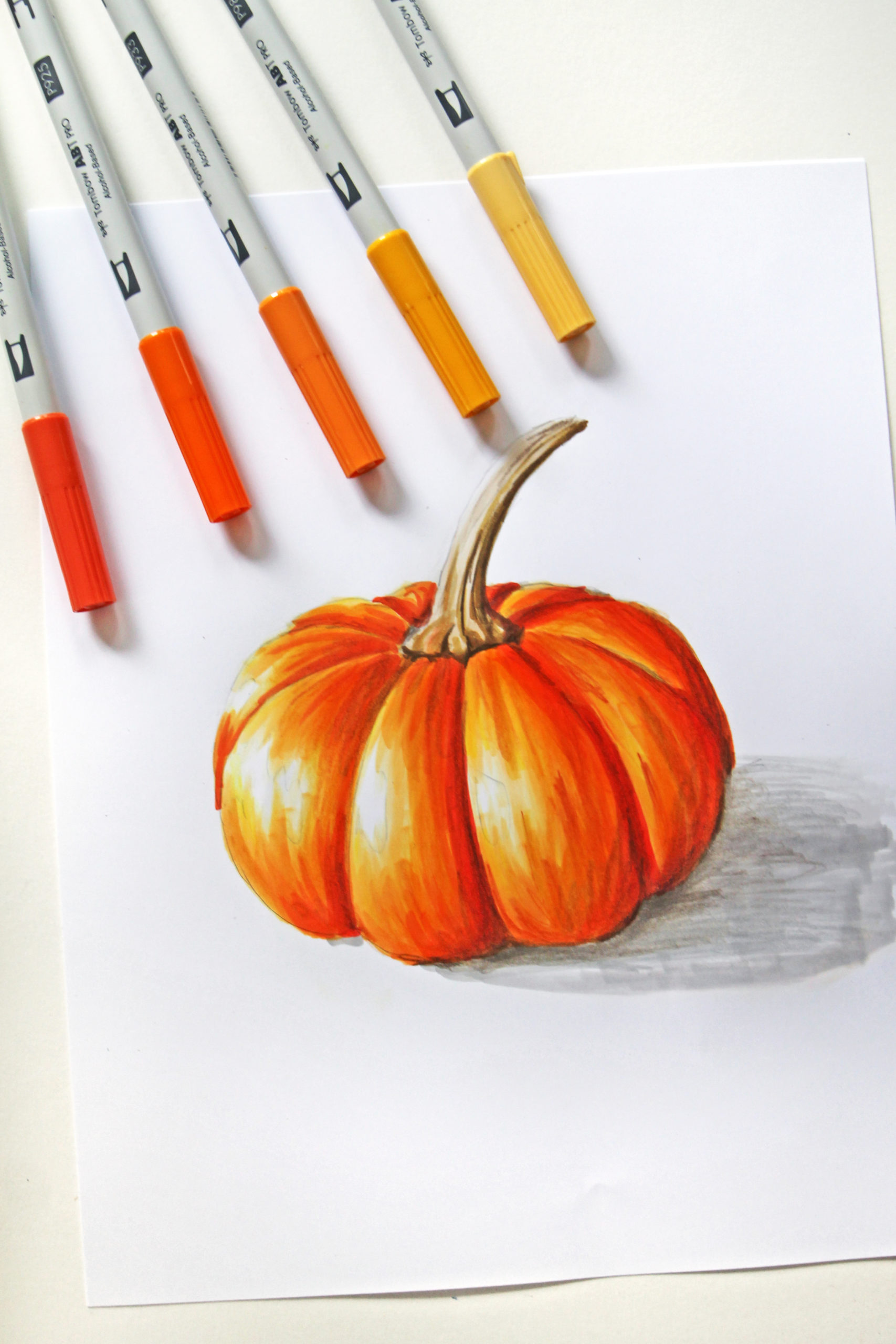 Supplies: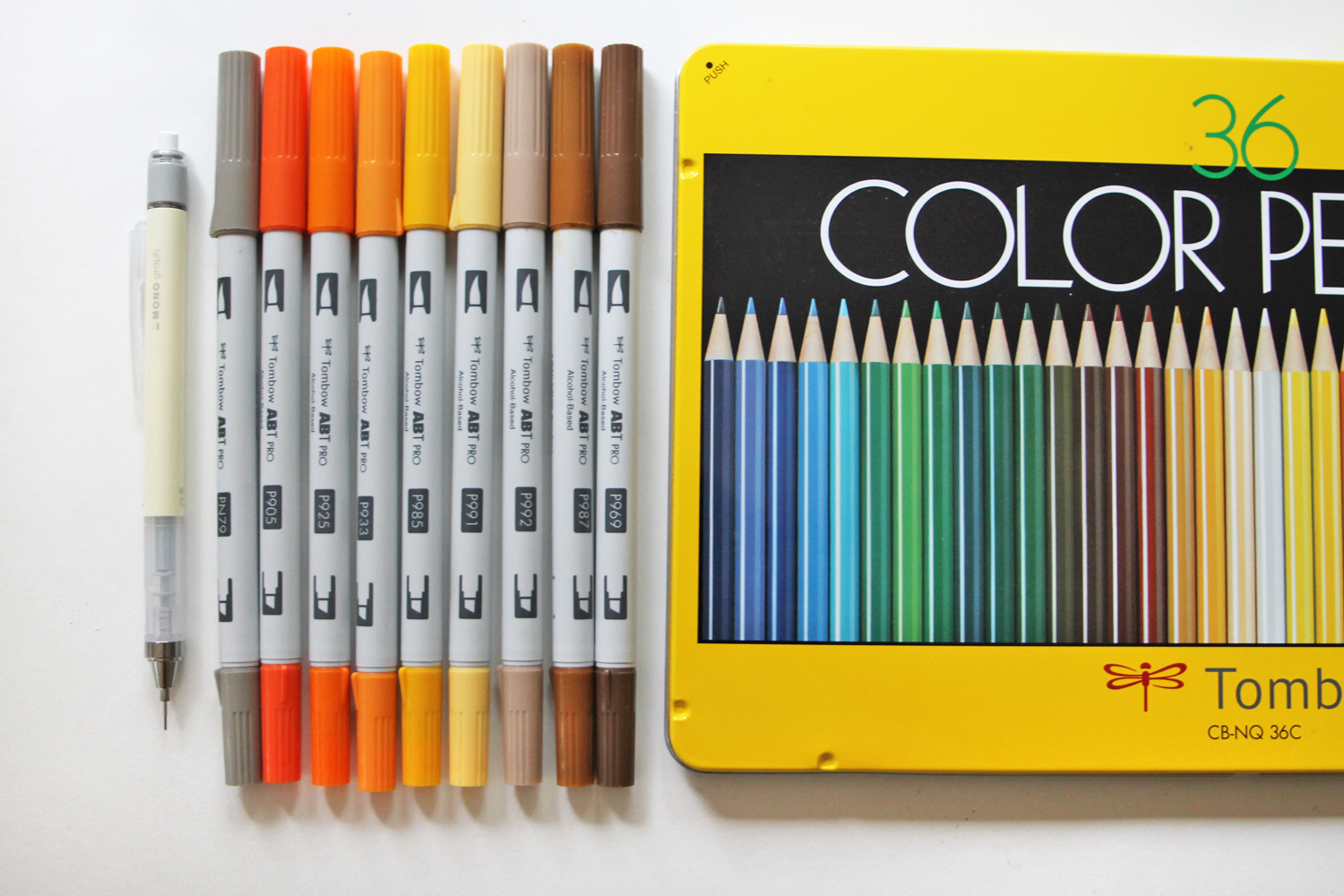 Step one:
Always start with a pencil sketch! Having a good idea of your drawing is key to creating a realistic piece of art. It can also help to base your work off a reference photo. I am basing my pumpkin off of this photo.
To draw a pumpkin, draw two oval shapes. Almost like a donut. Add a stem coming from the smaller second oval at the top.
Add curved lines around your pumpkin to separate it into different segments.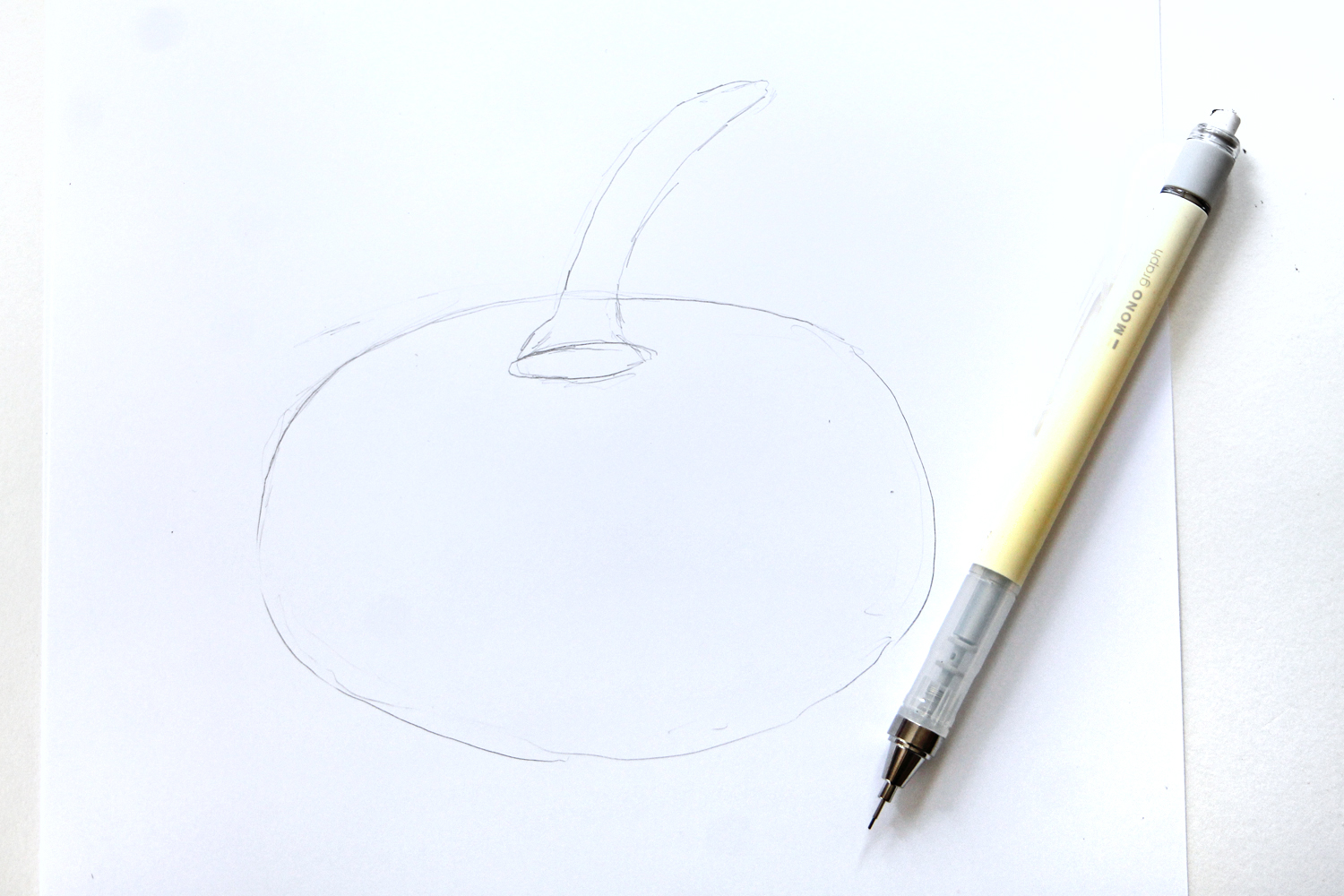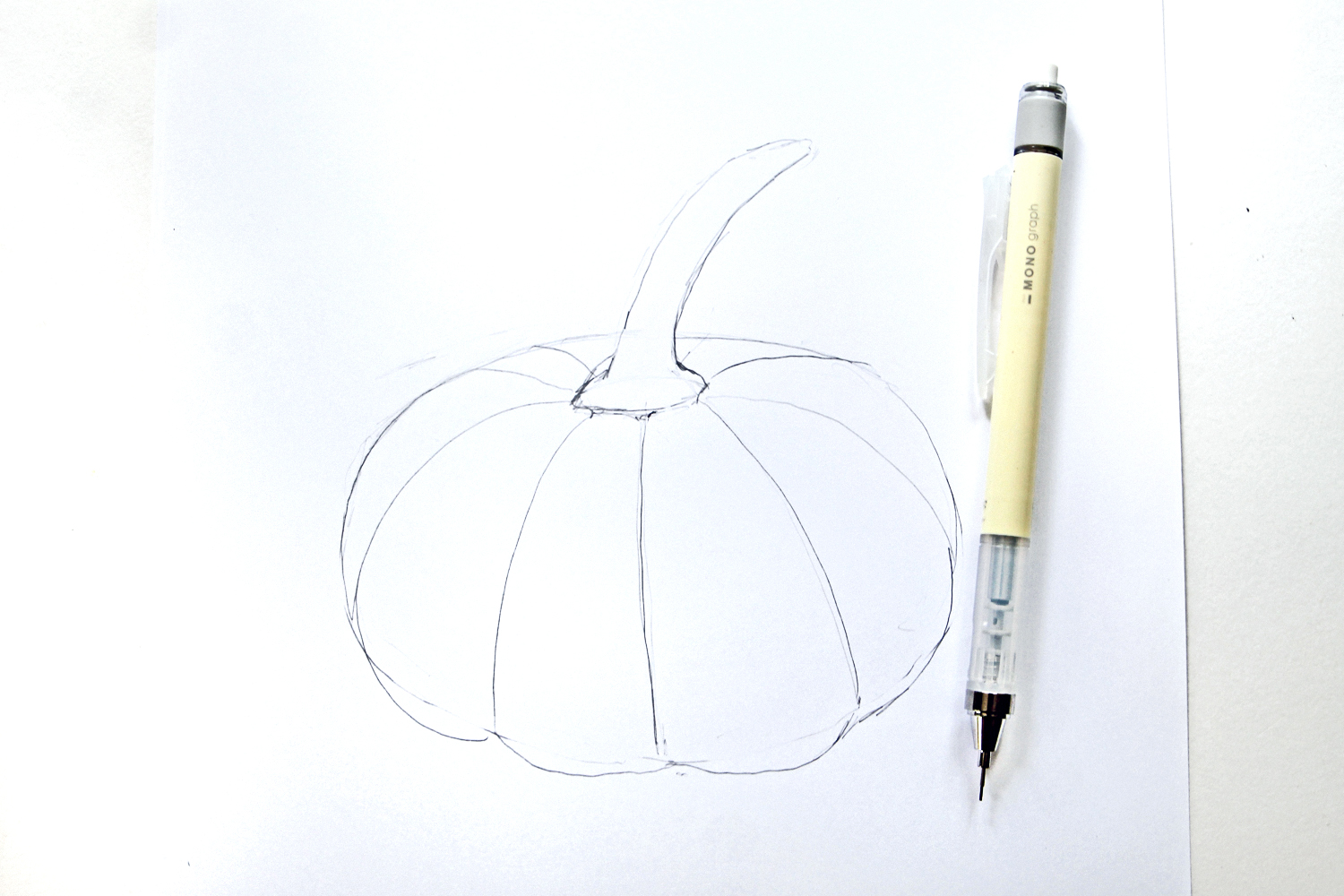 Step two:
To color your pumpkin, take the lightest color (P991) and start at the top of the area. Flick the color down. I'm leaving a few areas white where the light is hitting the pumpkin. We want to taper the color off as it hits the highlighted area.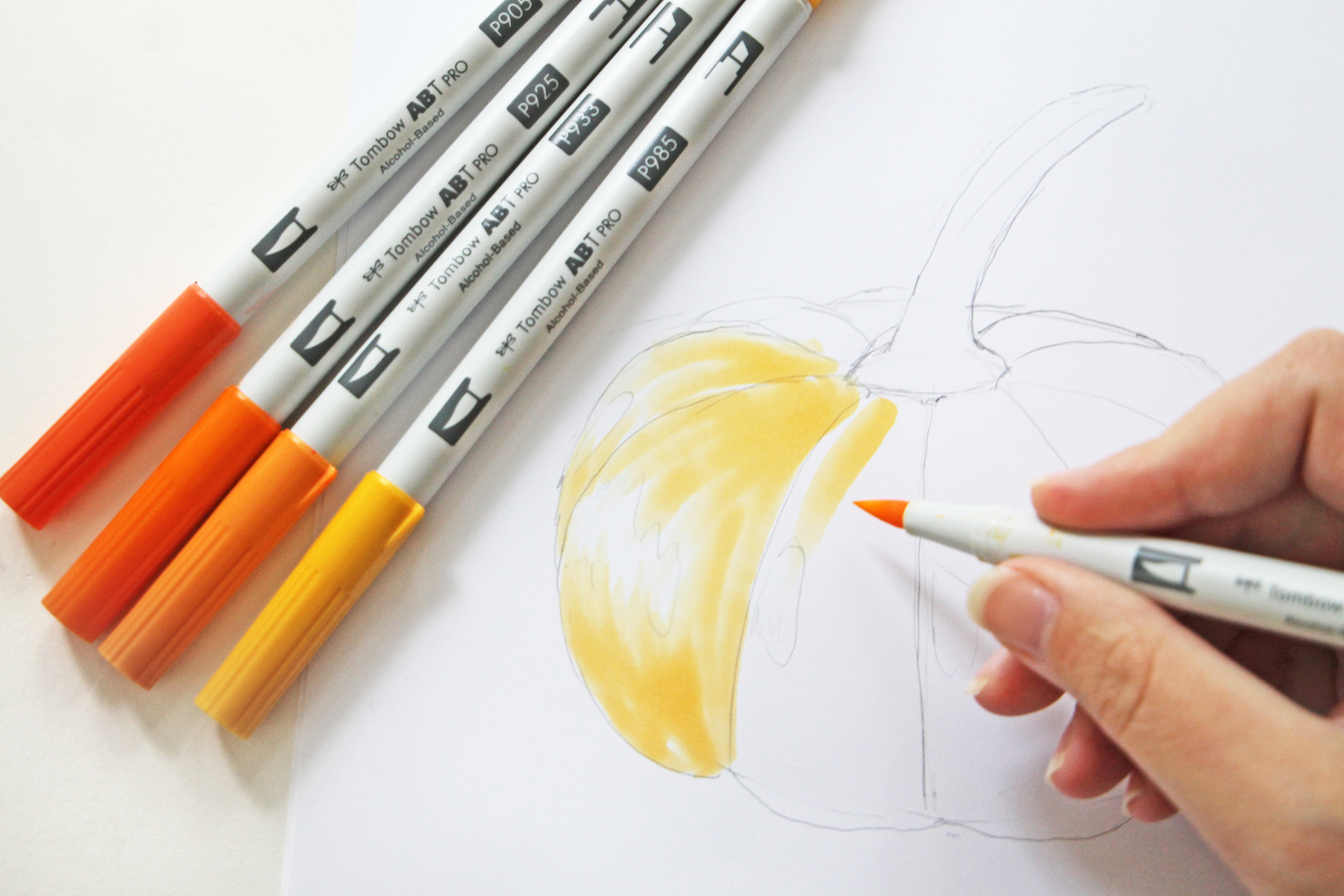 Step three:
Continue building up the color by switching to P933 and P985. Flick the color toward the highlights.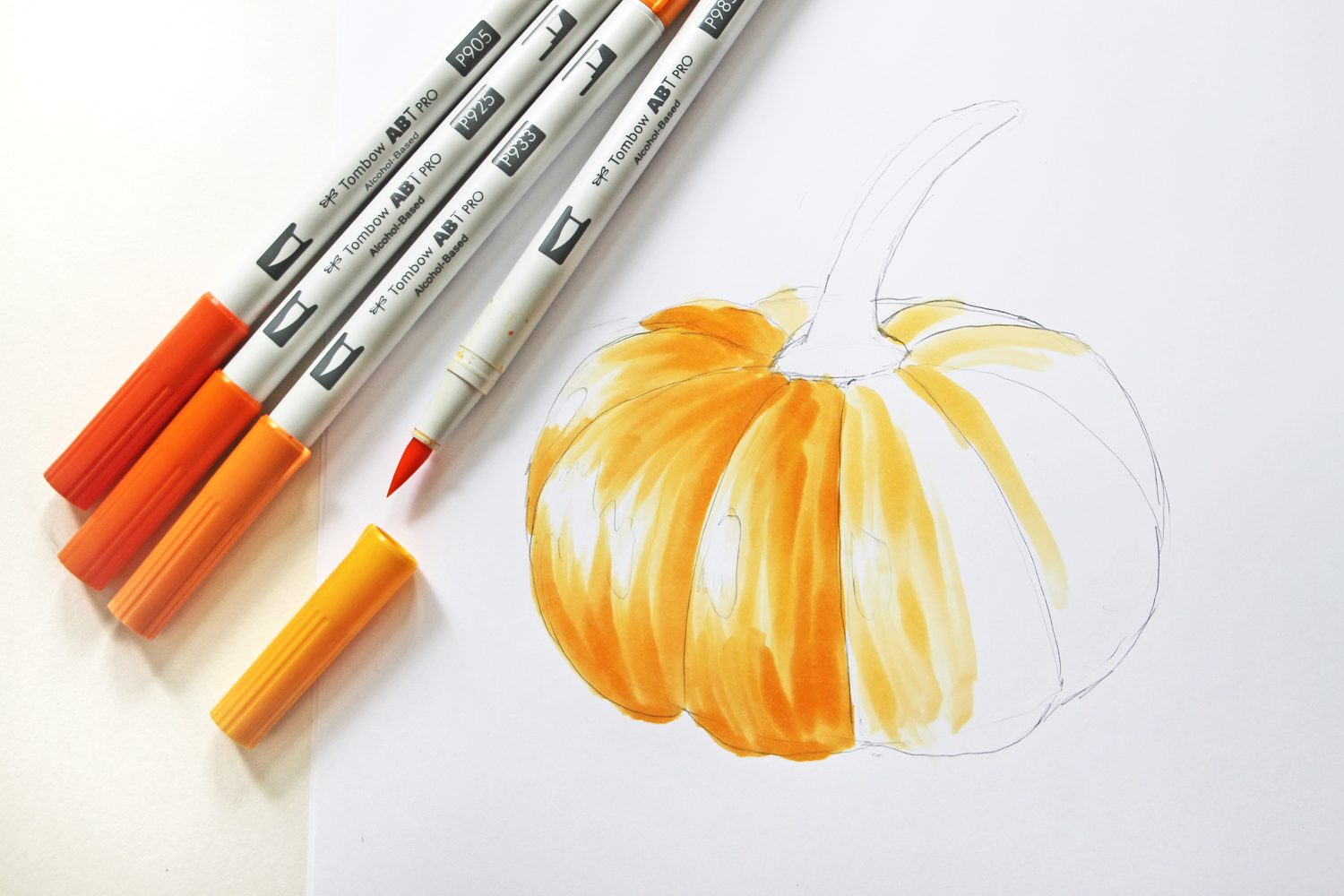 Step four:
Repeat the last step, but going up to the even more vibrant shades of P925 and P905.
Use the brown tones (P987, P969, and P992), to fill in the stem.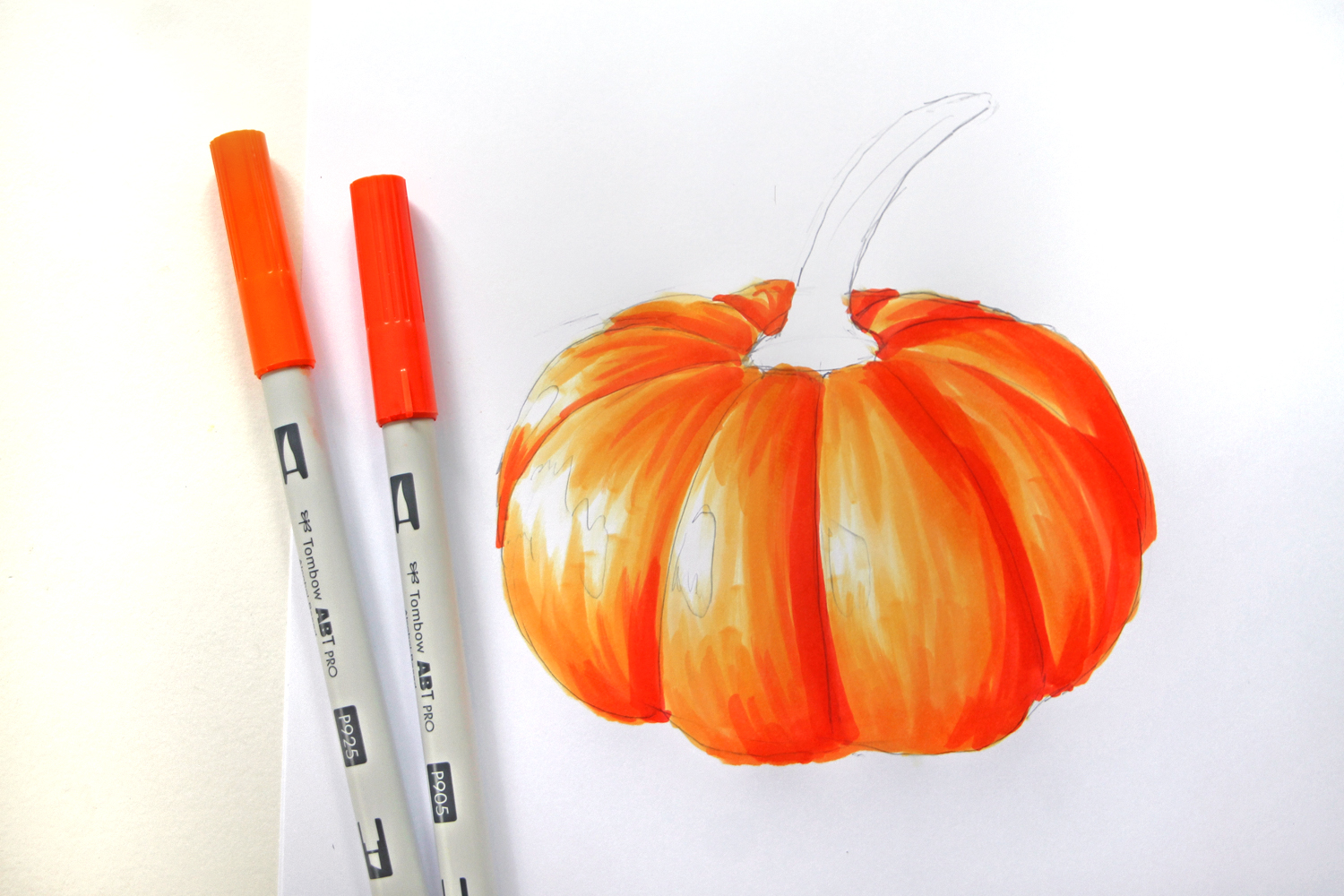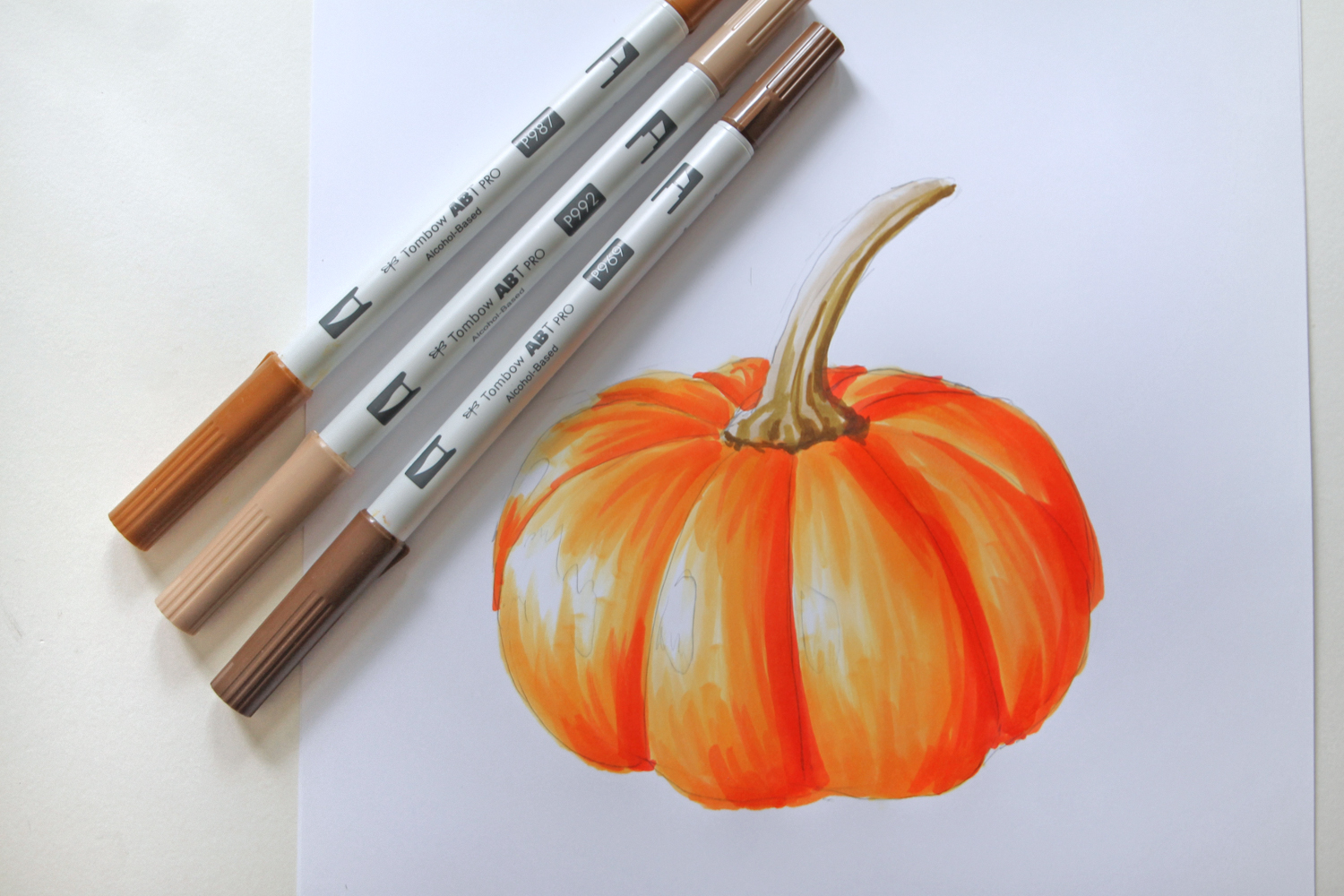 Step five:
Next up, grab the 1500 Series Colored Pencils! By using the ABT PRO Markers as a base and going over top with the colored pencils, you can make a vibrant but detailed drawing!
Use the colored pencils in similar shades as the markers to smooth out the colors, add more shadows, and add the ridges and texture of pumpkins.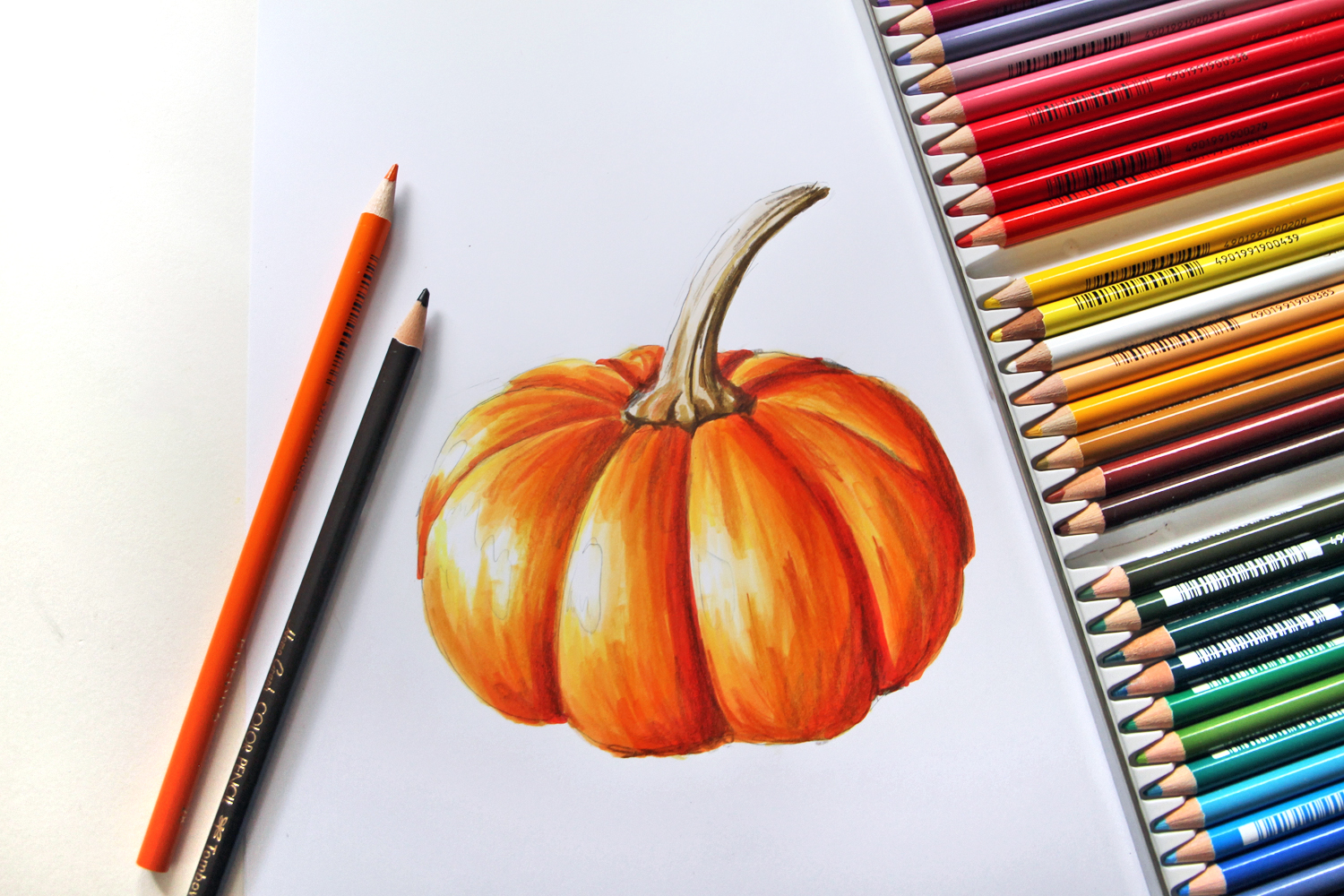 Step six:
Use PN79 to add a shadow to the lower right of your pumpkin drawing.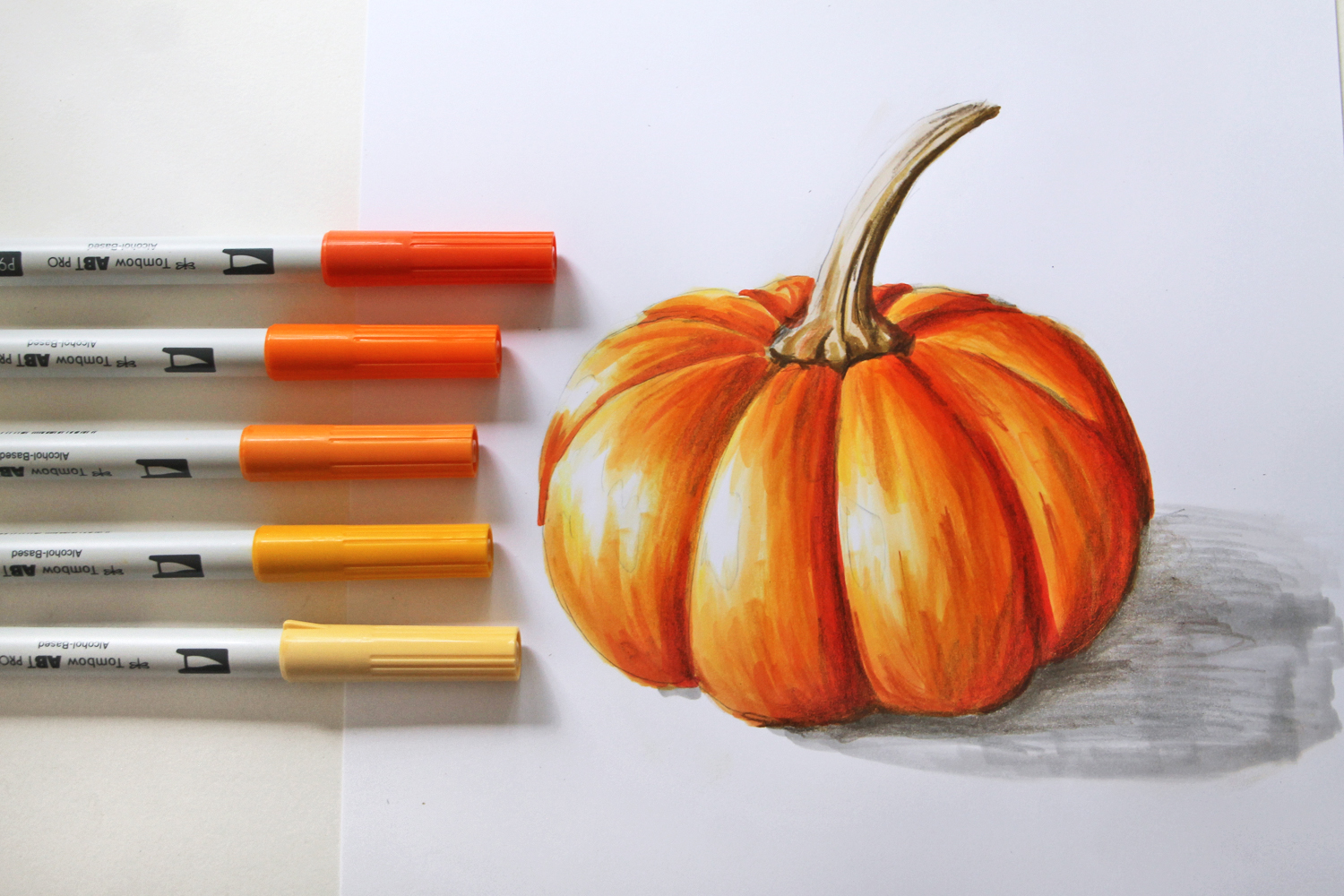 That's it! I hope you enjoyed learning how to draw a realistic pumpkin and learned a fun new way to combine the alcohol markers with colored pencils! If you give it a try and share it, feel free to tag @tombowusa and myself (@studio.katie) so we can see!
If you enjoyed today's tutorial, check out these posts for more: