Hi, Jessica from BrownPaperBunny here to show you how to make your own stamped place cards with these adorable stamps from Dare 2B Artzy. They'd make cute Thanksgiving place cards or you use them to lend some whimsy and sweetness to any family dinner time! Here's what you'll need to get started.
Supplies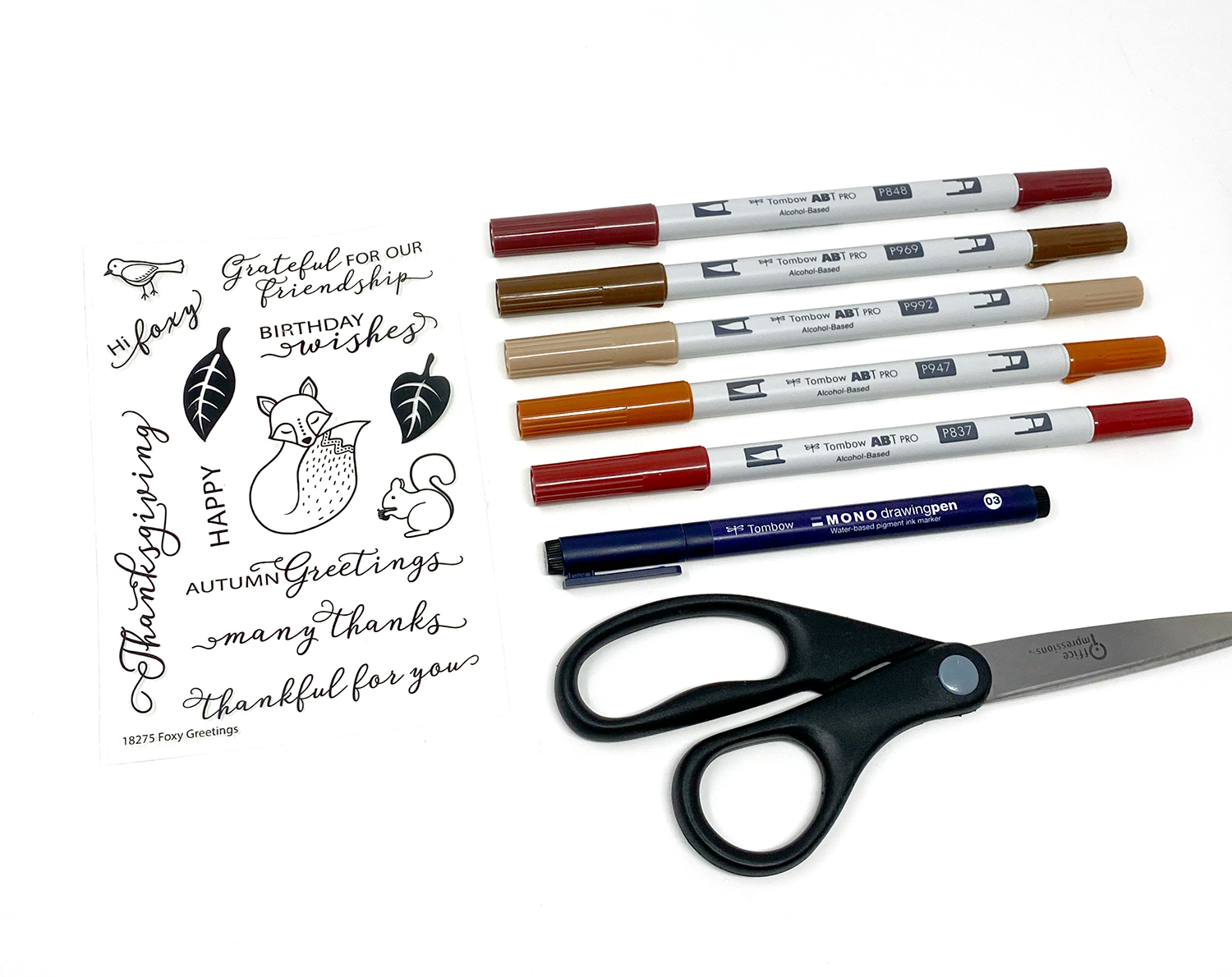 Step 1: Stamp Your Design
Start by measuring out your card into the number of place cards you'll need. Next, stamp your design on using your Dare 2B Artzy stamps and dye-based ink pad.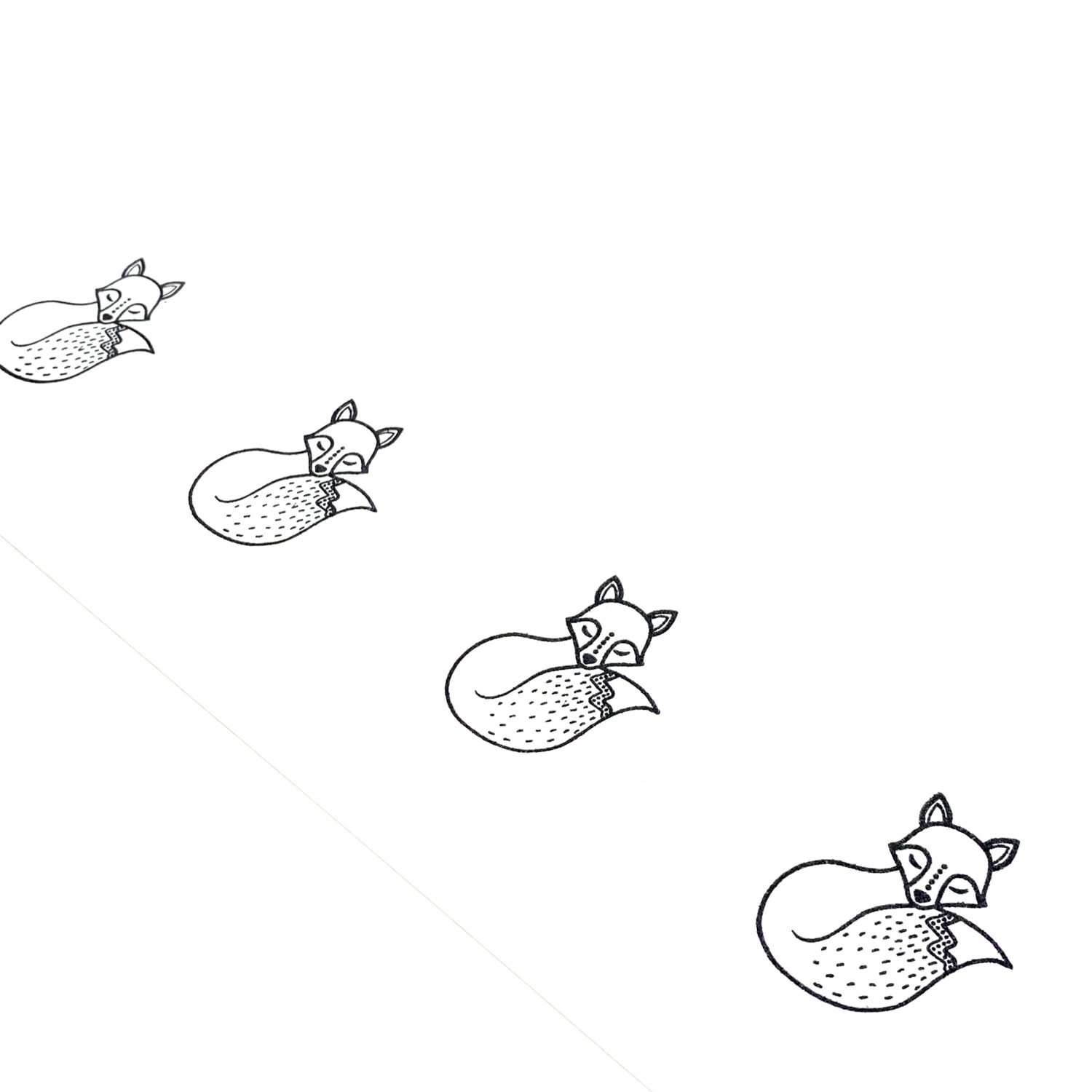 I used the fox from the Foxy Greeting Card Stamp Set and then added the little bird (from the same set) onto his tail.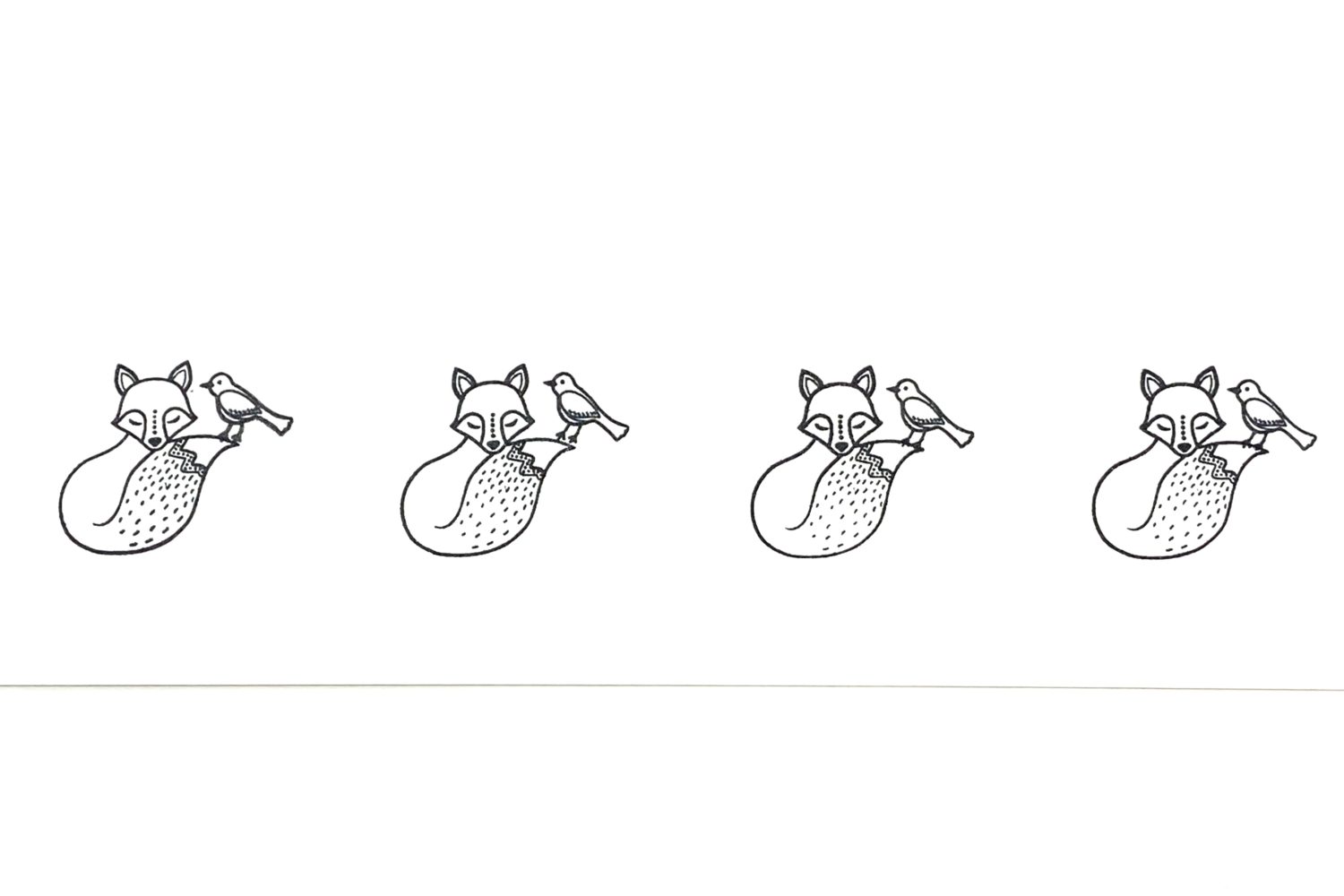 Step 2: Apply the First Layer of Color
Once your stamped outlines are completely dry, add your first layer of color with ABT PRO Alcohol-Based Markers. Stay just inside the lines because alcohol ink will usually spread slightly as it dries.
For the main body of the fox I used P947. The tip of the tail, inside of the ears and eyes are colored with P992. For the stripe across his tail I used a touch of P969, and for his little birdy friend I used P848 and P837.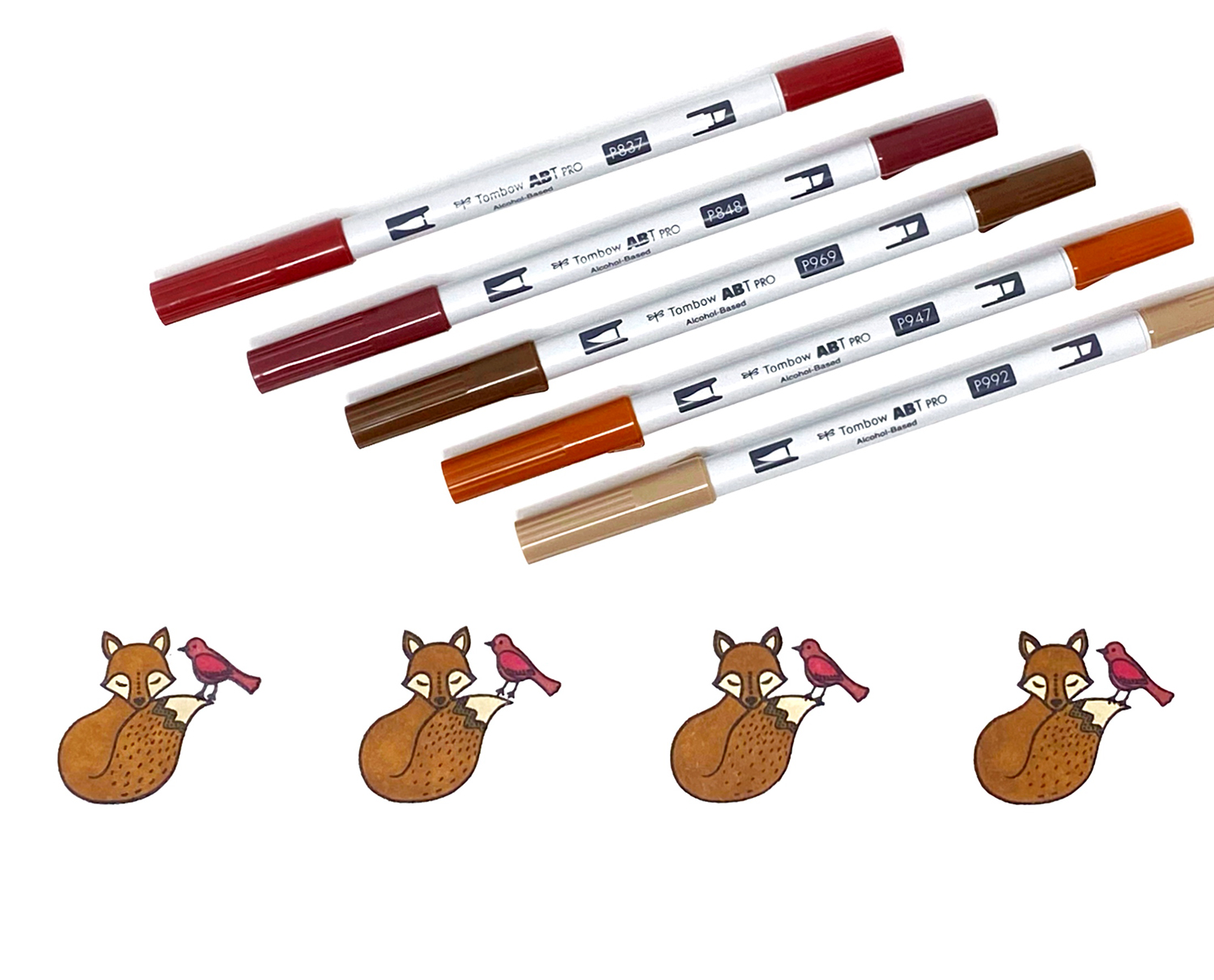 Step 3: Apply Shading
This step is optional, but I like to add a little bit of shading to my colored stamps. Using the same colors you used for the first layer, apply a second layer in the spots where you'd like shadows to appear. For example, you might want it to be a little darker under the fox's head and where the tail meets its body.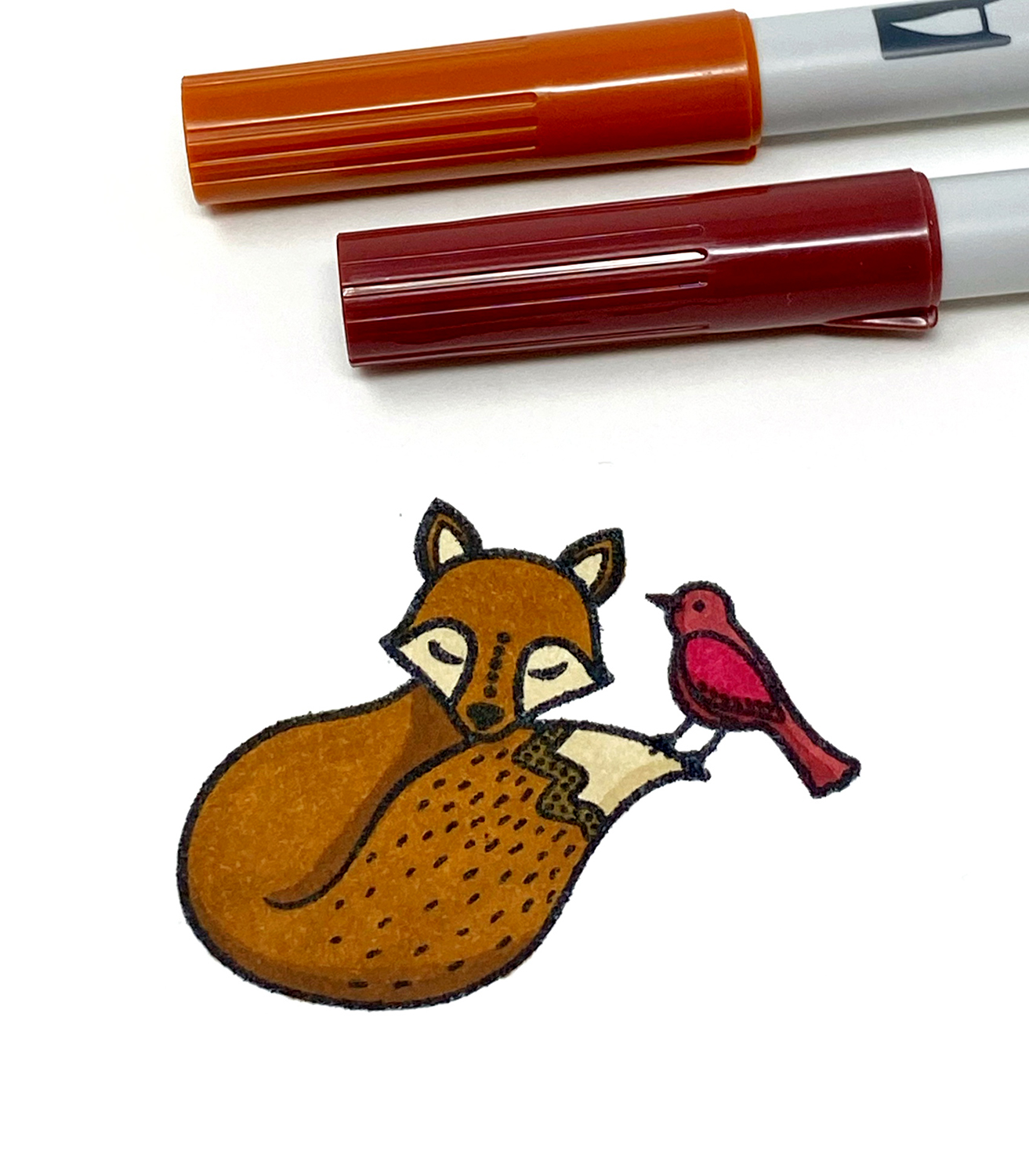 Step 4: Add Your Names
You can letter the names directly onto the card, above or below the fox. You could also draw a simple banner like I have here. I used a MONO Drawing Pen (size 03) for both the name and the banner.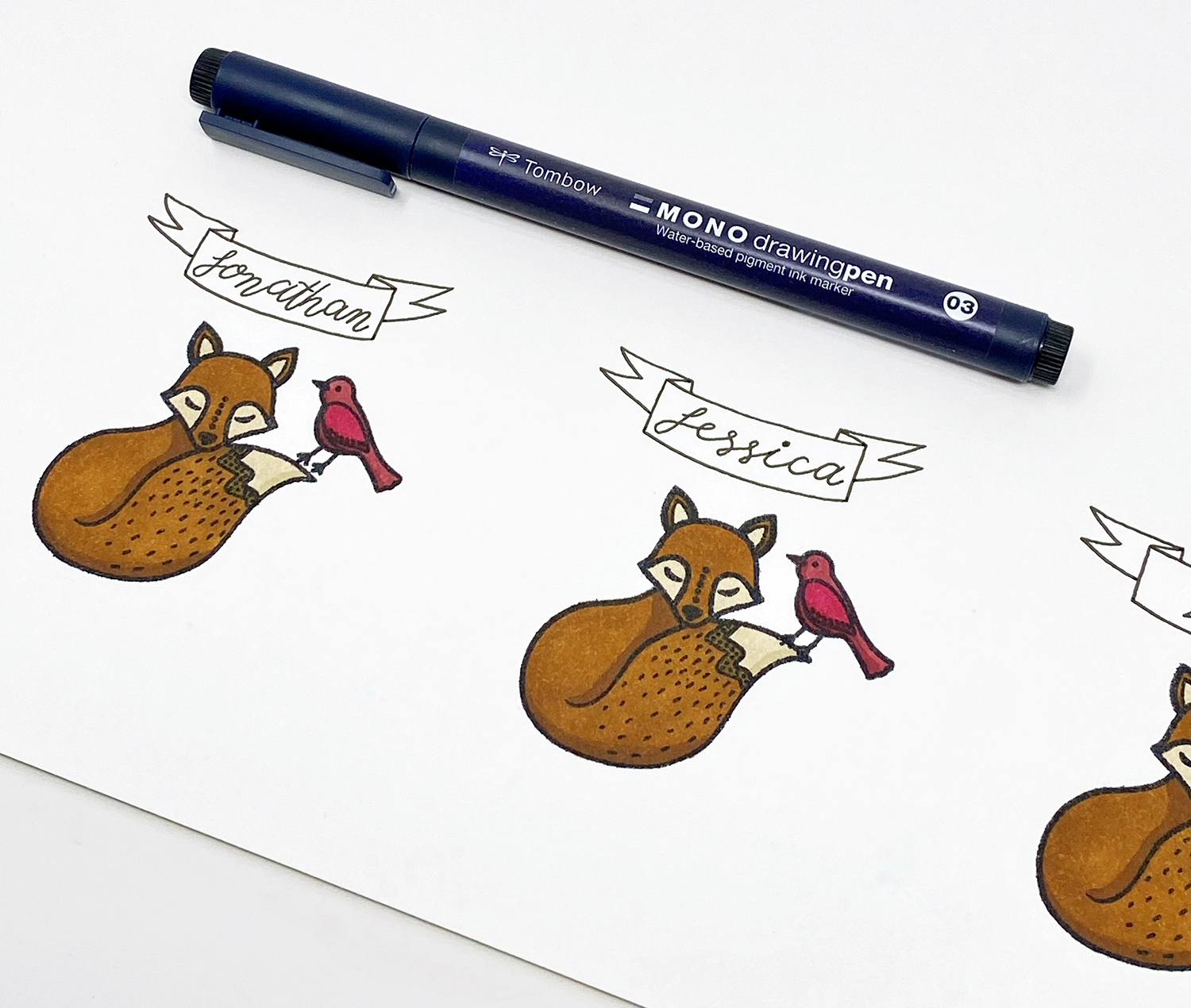 Step 5: Cut and Fold
Once everything is dry, cut and fold your place cards. When cutting them out, make sure to leave enough blank space above the fox to form the back of the A-frame when folded.
Voila, you've made yourself some stamped place cards! Now, what's for dinner?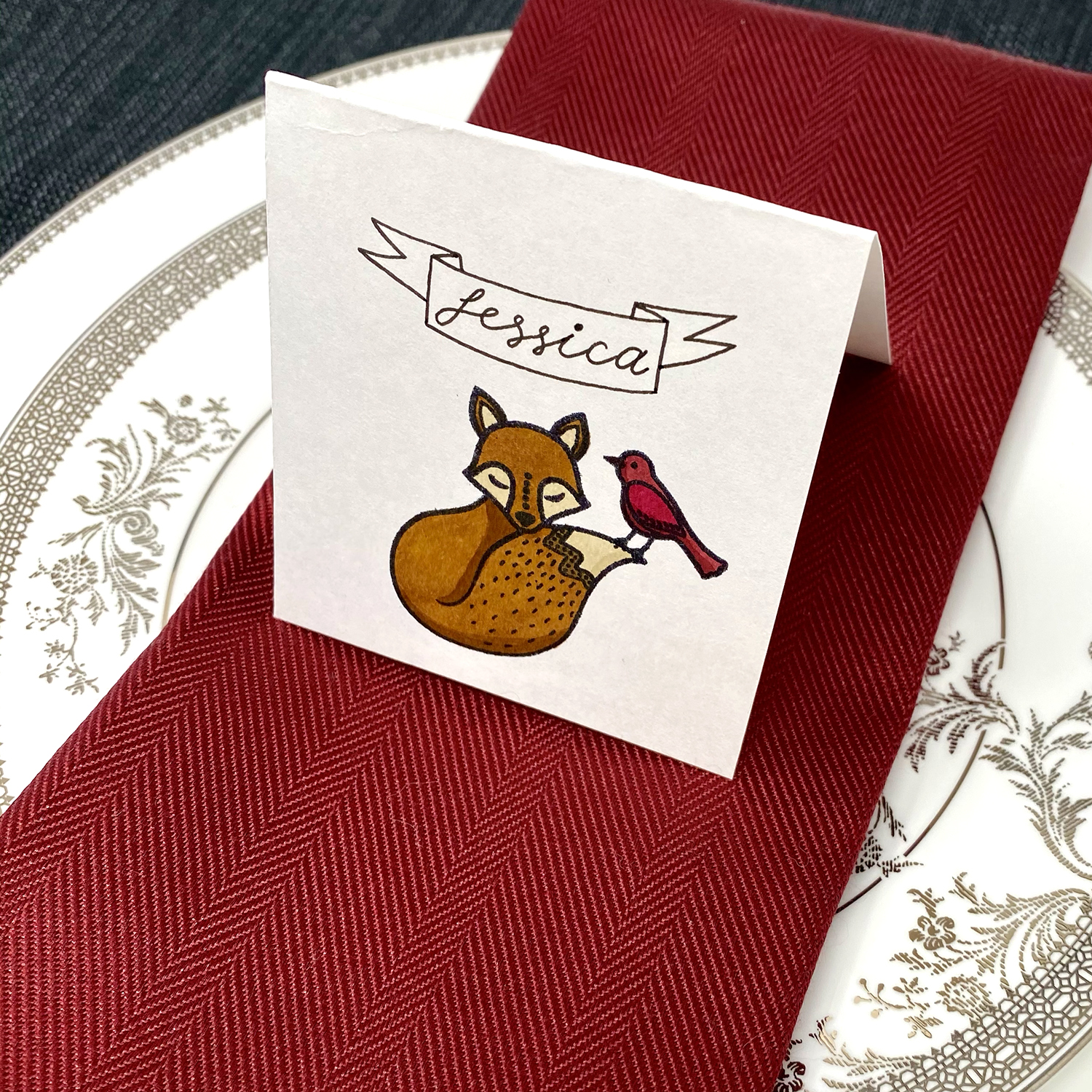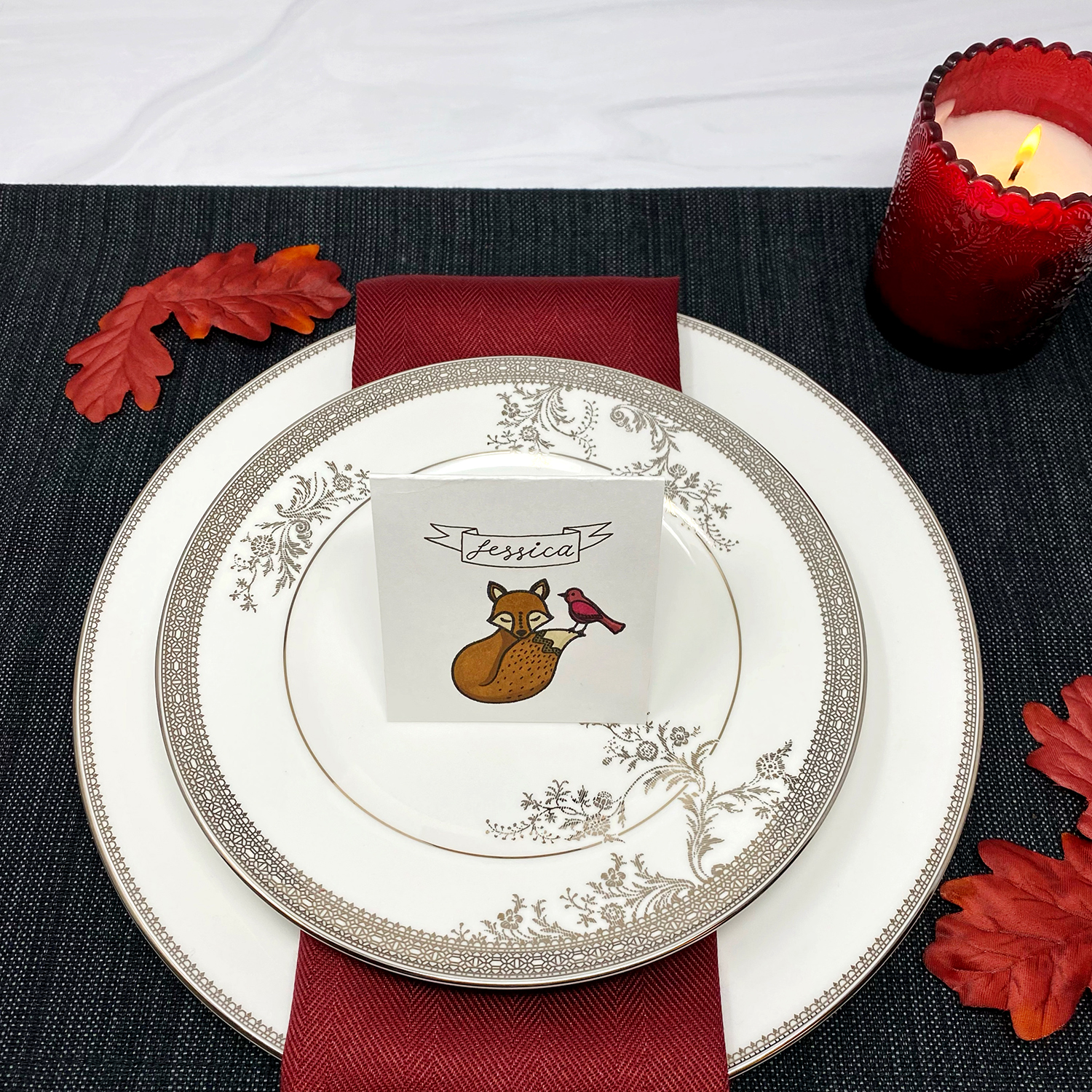 If you're looking for more Thanksgiving ideas, check out this Thanksgiving Decoration post.