Hey Tombow fans! It's Mandy from @thebrewtifulword here to show you how to use a sponge and Tombow products to paint a galaxy!
To celebrate Black History Month, each Design Team member is picking a Black artist that inspires them and then creating projects to inspire you. There are so many talented and incredible artists out there, but one artist that completely blows my mind every time he creates something is @bouboudesign_. He paints using literally ANYTHING. Things like bike wheels, soccer balls, tennis rackets, and even the feet and hair of someone else. Not only is this incredible in itself, but he also paints his portraits upside down! At the end he flips his canvas and reveals an incredible masterpiece. Here's an example of him in action:
View this post on Instagram
I was inspired by how he uses anything to create his art, so I went hunting around my house to find a random object I could use to create something. I came across a sponge and thought this could be a cool idea. I experimented with it, the ABT PRO Alcohol-Based Markers and the Dual Brush Pens. I found that the ABT PRO Markers worked really well but the ink needed some help in order to be applied to paper. So a sponge paint galaxy idea was born! Let's gather our supplies and get started on how to sponge paint!
MATERIALS
Watercolor paper
Sponge and scissors
Rubbing alcohol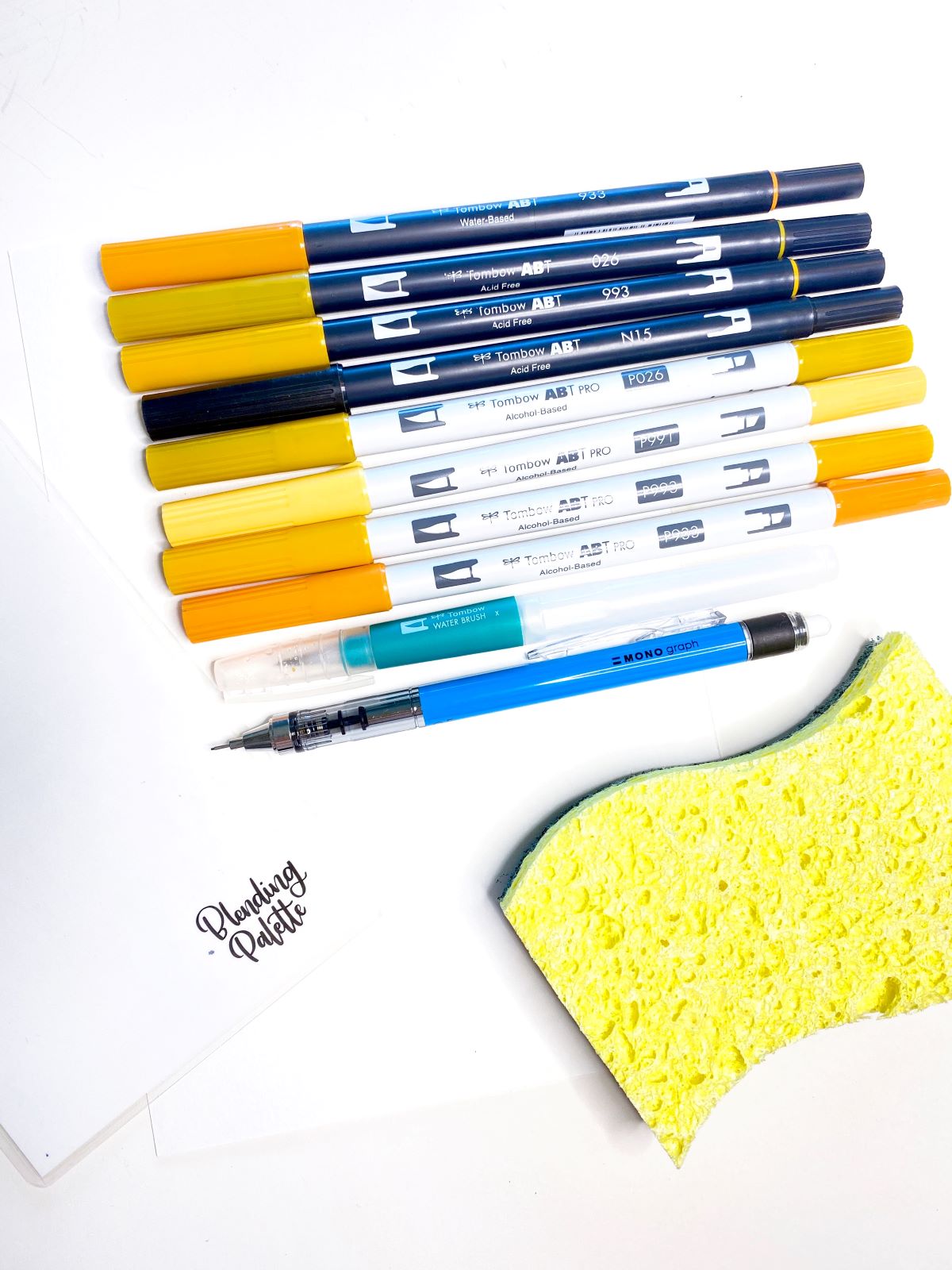 STEP 1 – Add Alcohol Ink
On your watercolor paper, draw a big circle using the MONO Graph Mechanical Pencil. You can use a template or bowl for this step if you prefer. Next cut up your sponge into four pieces. Using ABT PRO Marker P991, scribble ink onto the Blending Palette. Take one piece of sponge and add rubbing alcohol to it to dampen it. Then, rub the sponge onto the ink on the Blending Palette to pick it up. Then, quickly dab the ink onto your paper inside of the circle.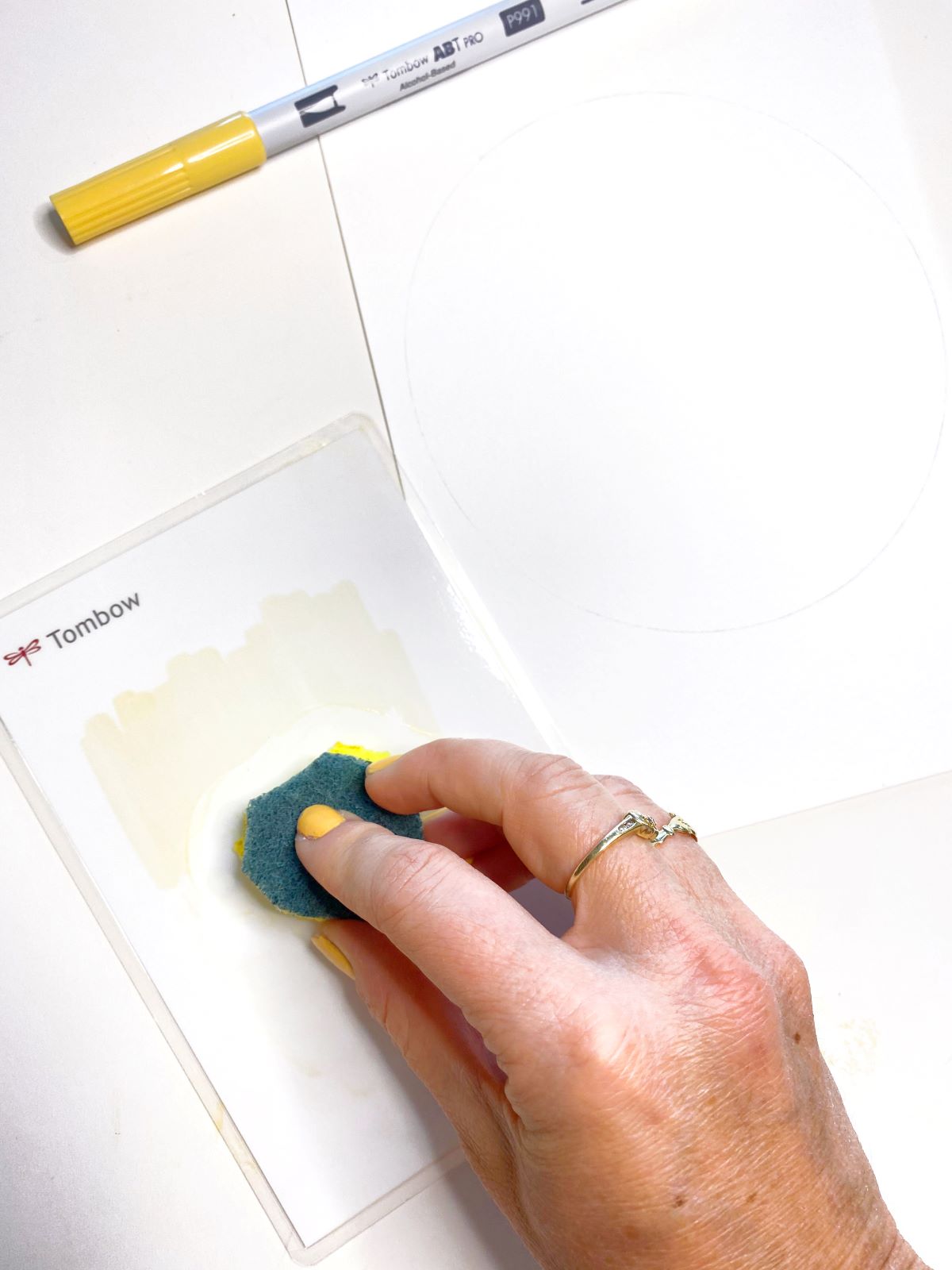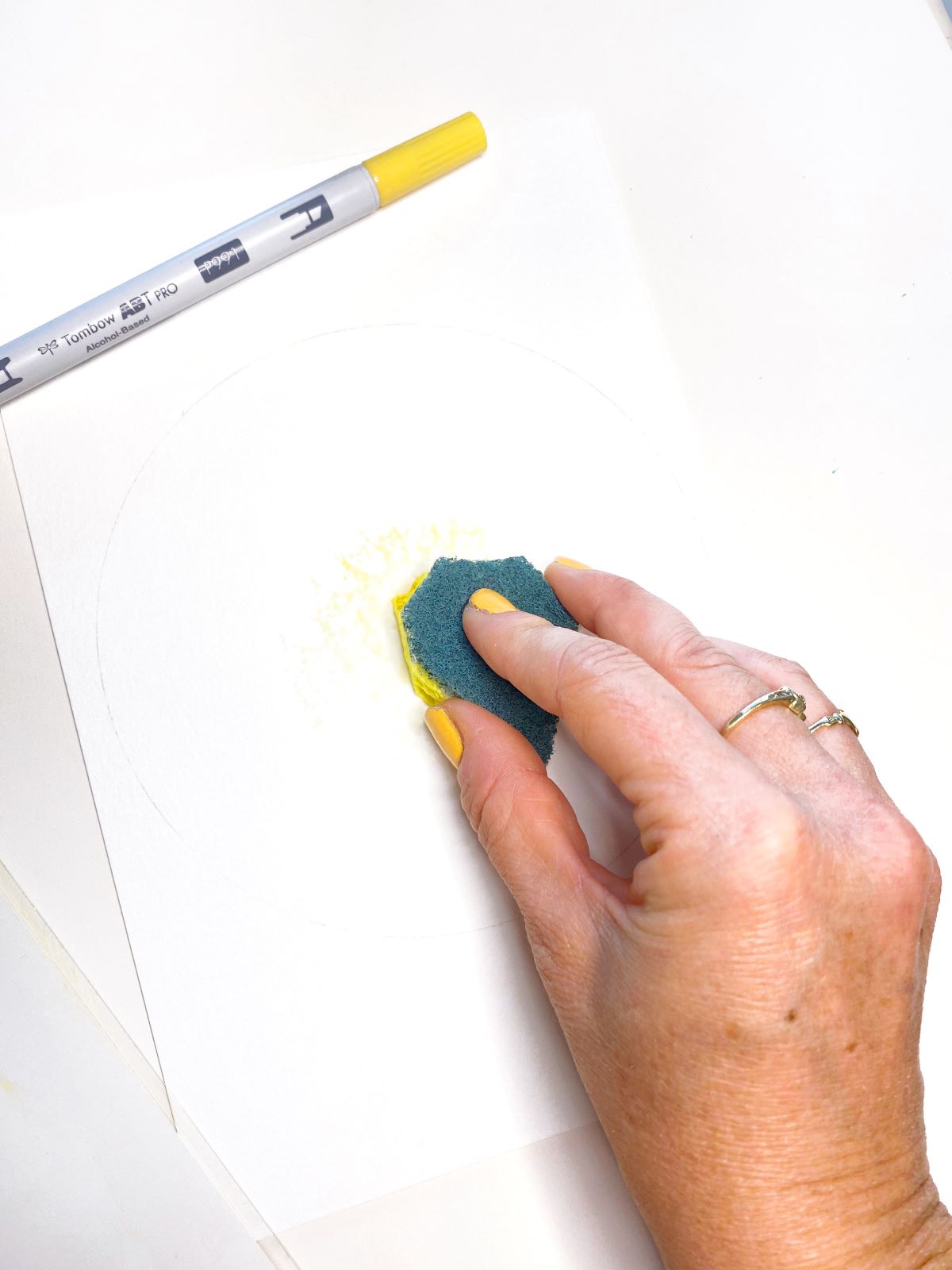 Repeat using ABT PRO Markers P993, P026, and P933. Use a different piece of sponge with each color.  To clean the Blending Palette between colors, dampen a paper towel with rubbing alcohol and wipe the palette clean.
TIP – With each darker color, move away from the center so that the lighter colors are in the middle of your circle. I used the darkest color along the outside edges only.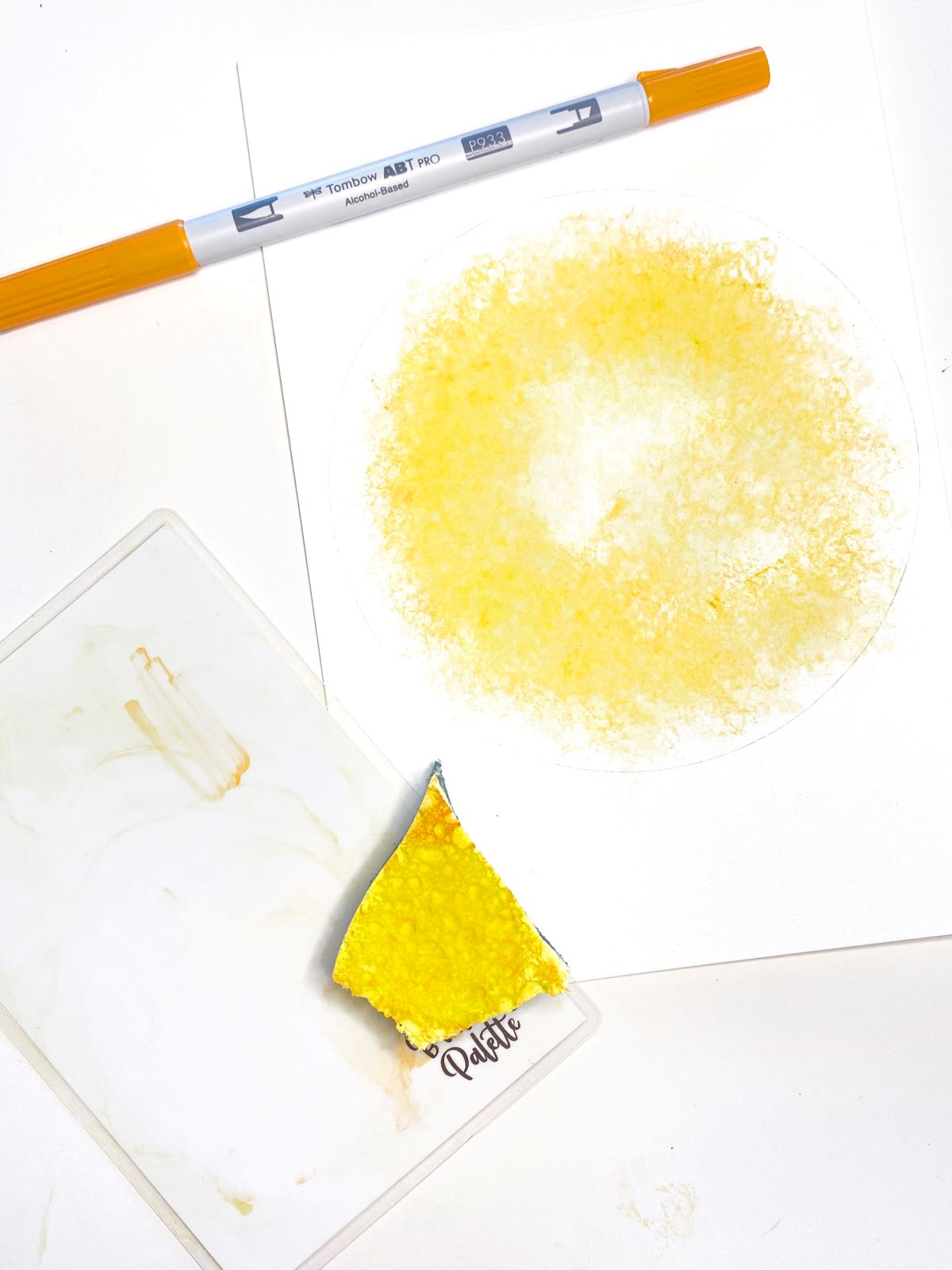 As you can see, using a sponge gives a really cool texture to the ink!
STEP 2 – Add Watercolor
To add more depth to my galaxy, I added Dual Brush Pen ink to the outside edges of my circle. Use Dual Brush Pen 933 along the outermost edge and then 993 and 026.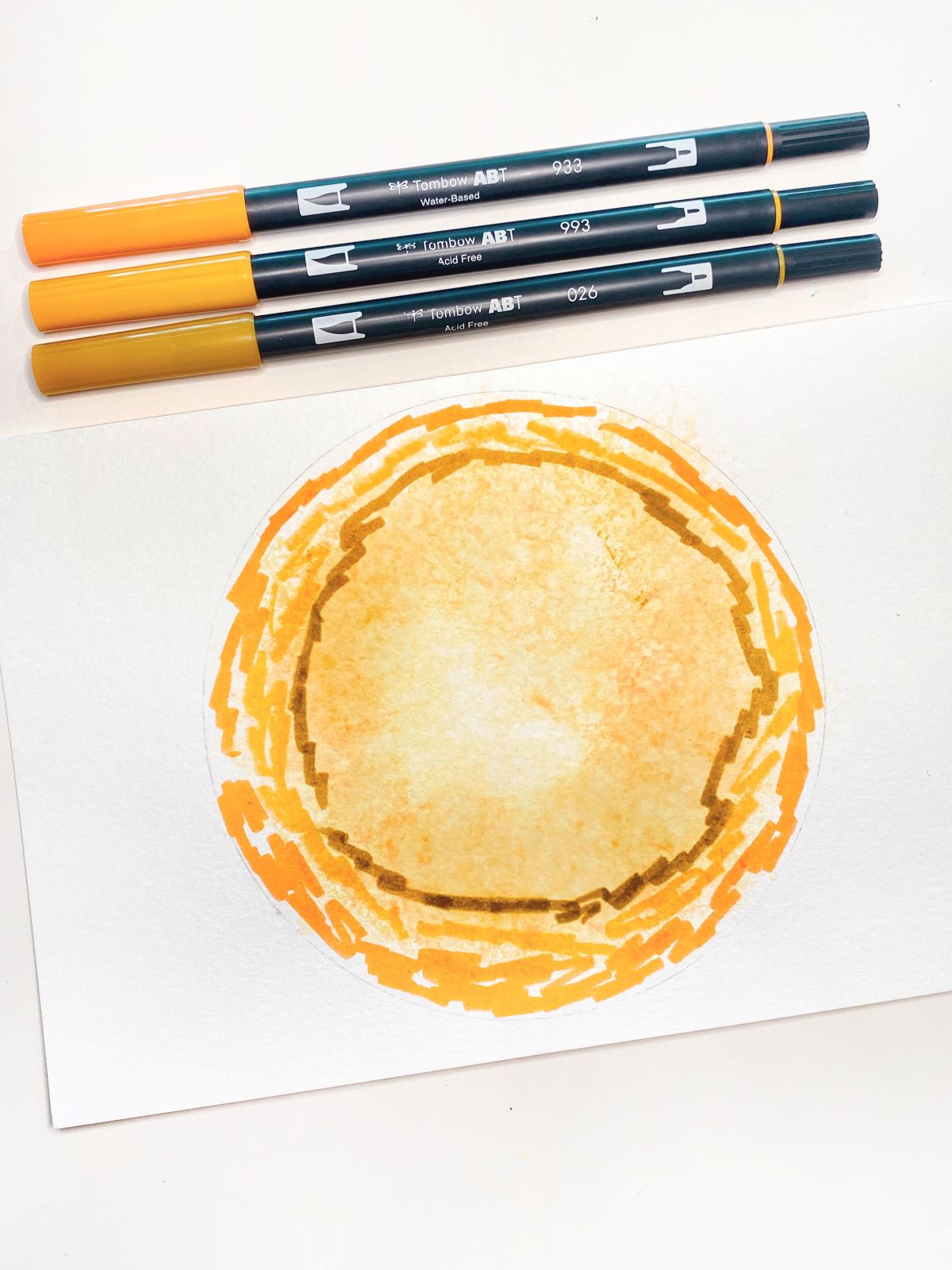 Next, use the Water Brush to bring the ink from the outermost edge toward the center. Try not to cover up too much of the texture from the sponge. You want that to still shine through! Just simply blend the three colors together. Next, I added a little more 026 and 933 to the center to add a little darker color and used the Water Brush to blend it.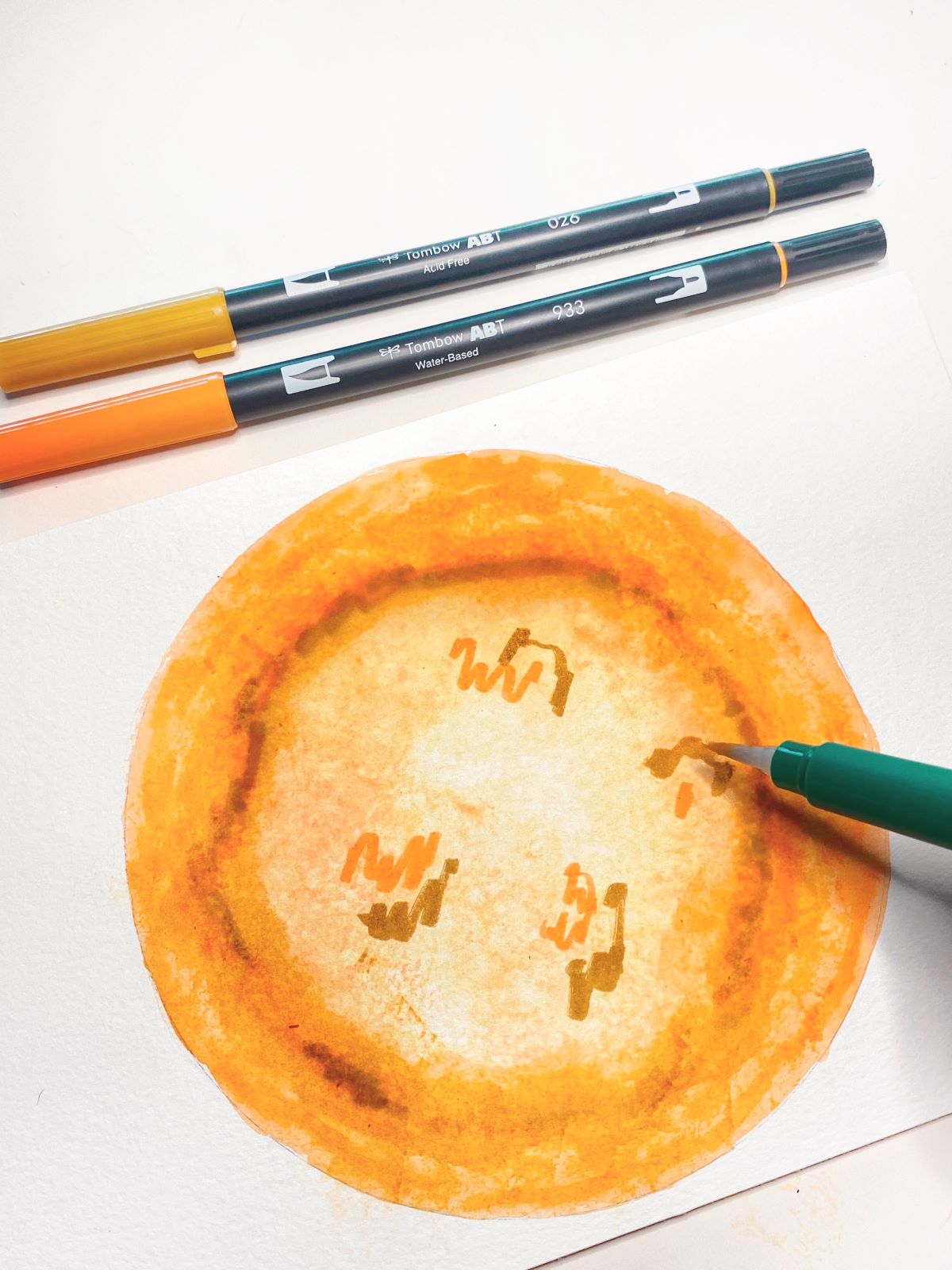 Using Dual Brush Pen N15, add a little black to the circle. I tend to start off with just a little black at first and then add more if I need to. A little black goes a long way! Use the Water Brush to blend it.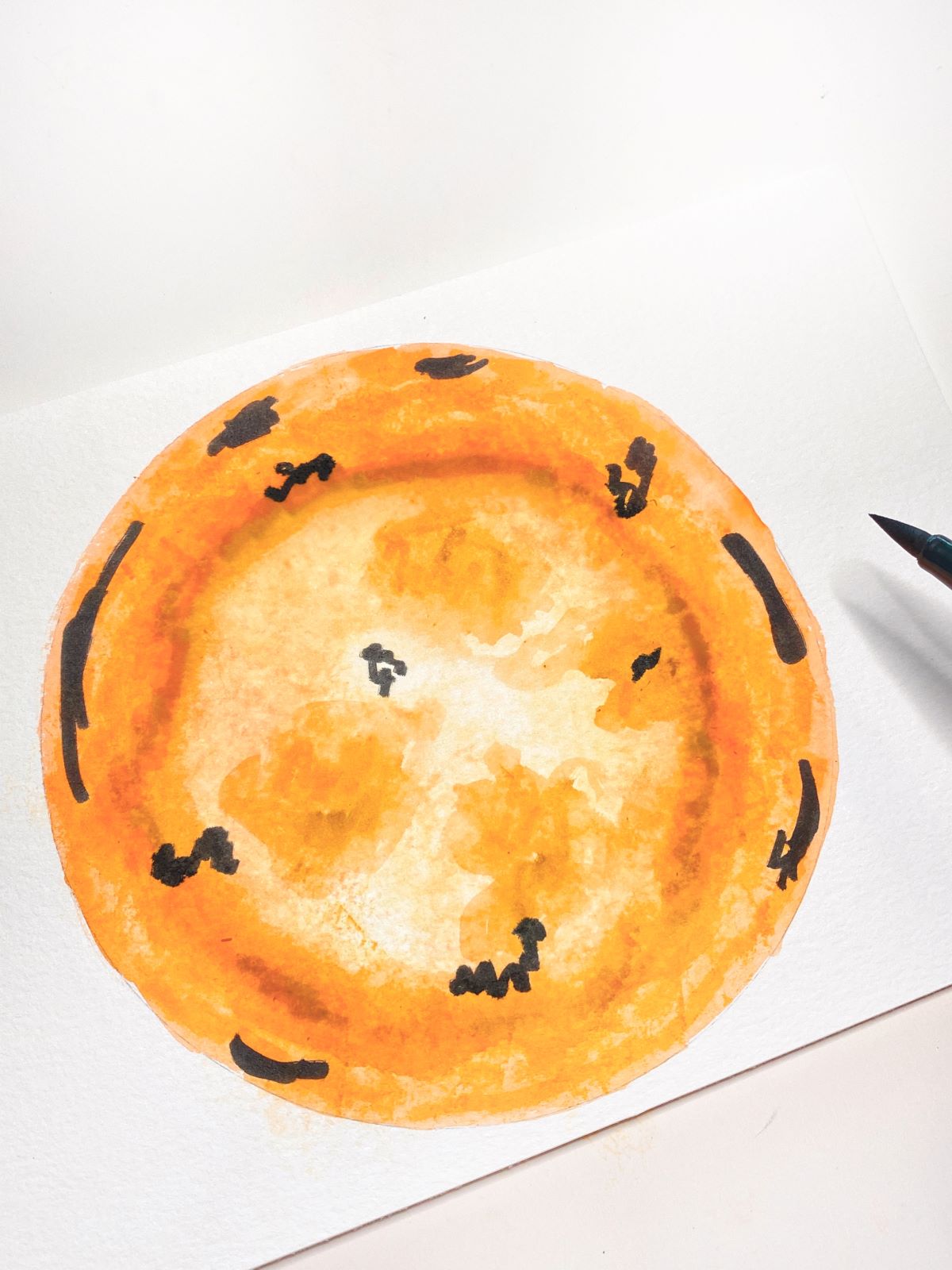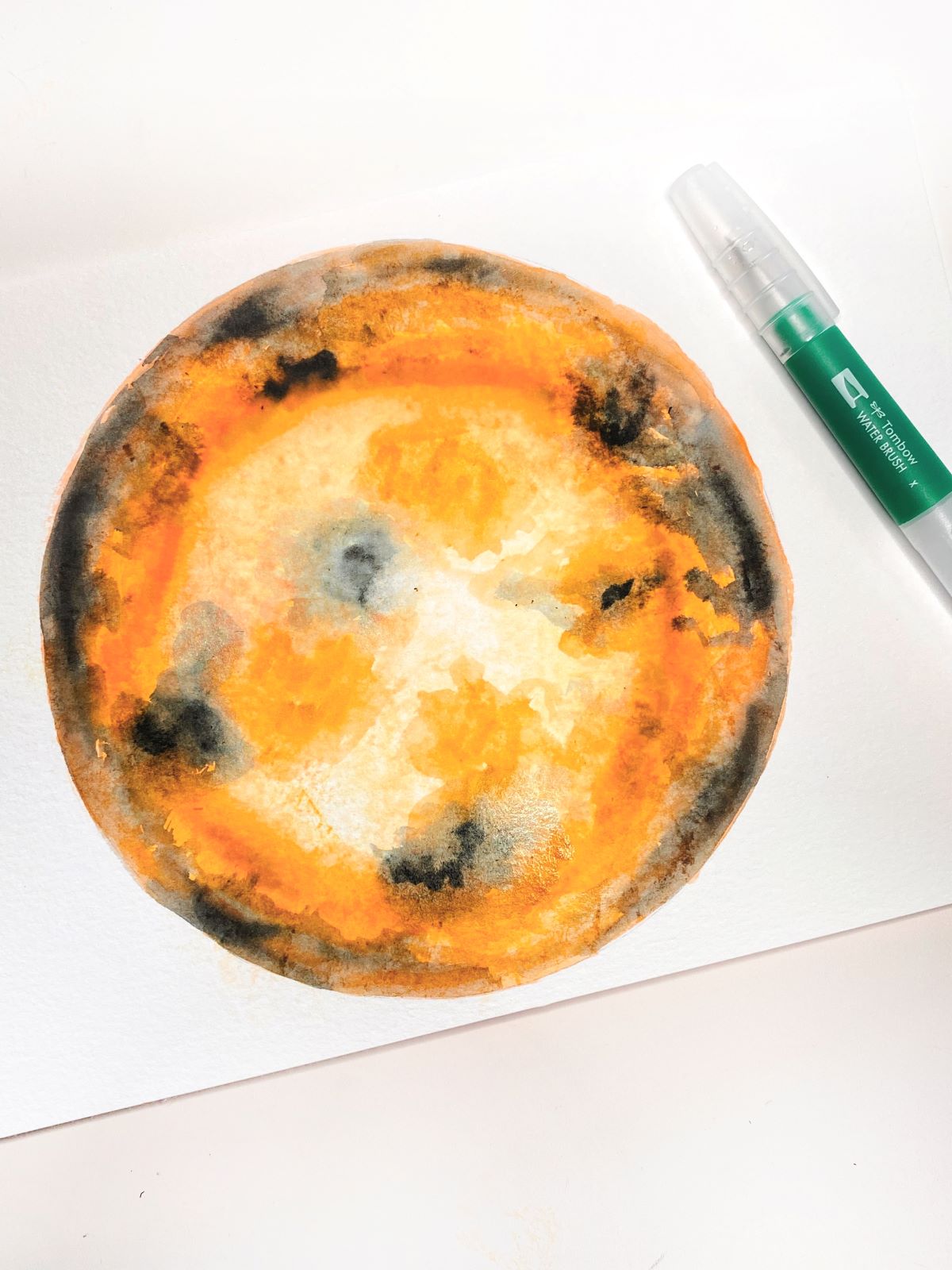 STEP 3 – Add White Paint
Using white acrylic paint, add details like lines and splatter to the circle.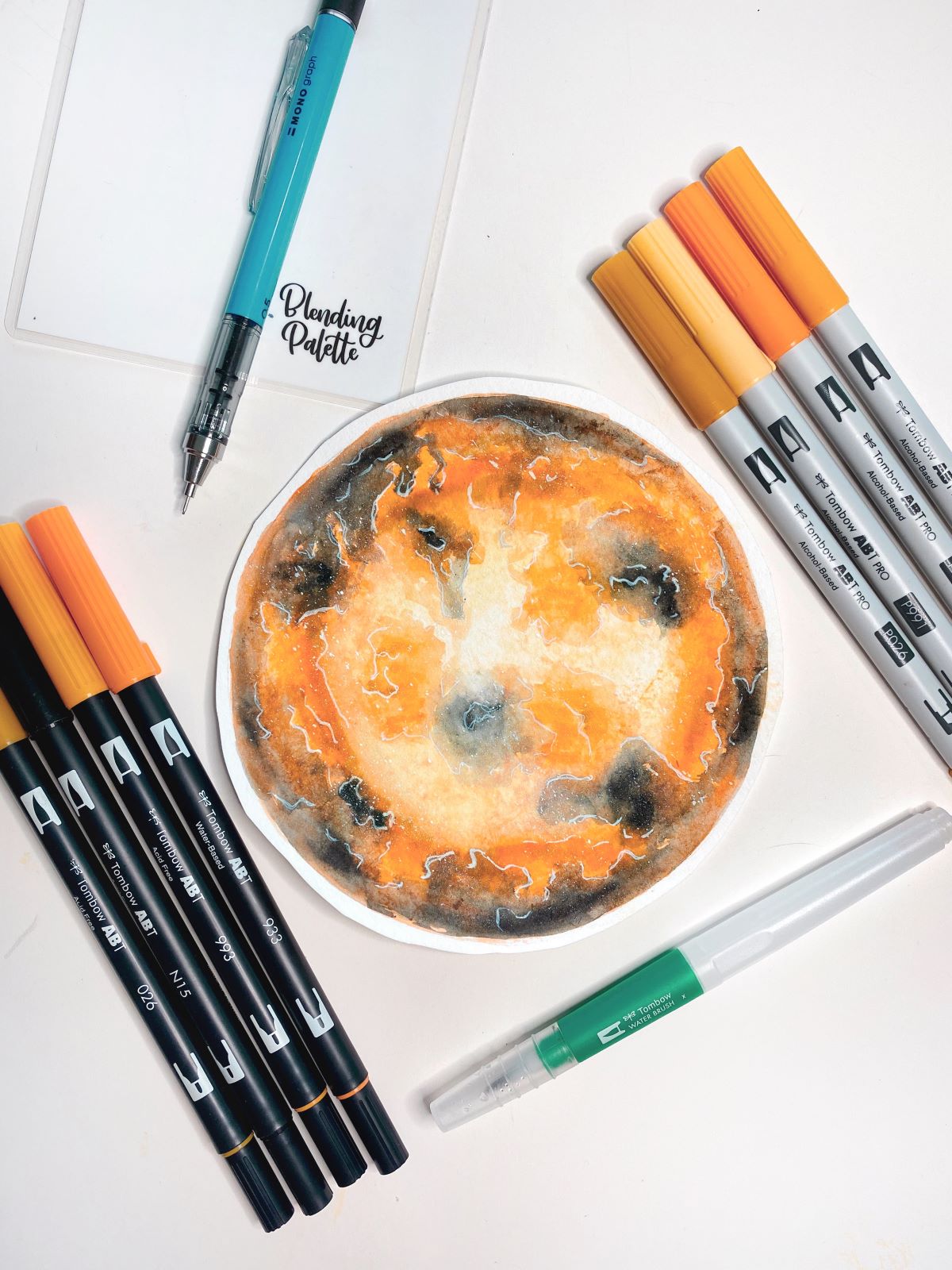 Your sponge art is done! What did you think of this technique? Be sure to tag us at @tombowusa and @thebrewtifulword so we can see your incredible work! Also go give @bouboudesign_ a follow!
For more project ideas inspired by things around your home, check out these posts:
Thanks for following along today! See you next time!
Mandy