To celebrate Black History Month, the Tombow Design Team is featuring some of our favorite Black artists. I am featuring an art piece inspired by Emma Hall. She is a British artist who lives in Lisbon, Portugal.  Her art features landscapes, wildflowers and animals.  She combines both physical and digital art to create her artwork. You can find her prints  on Etsy, Creative Market, Instagram and on her website. Using Tombow Dual Brush Pens, let me show you how to make a leopard card inspired by Emma Hall.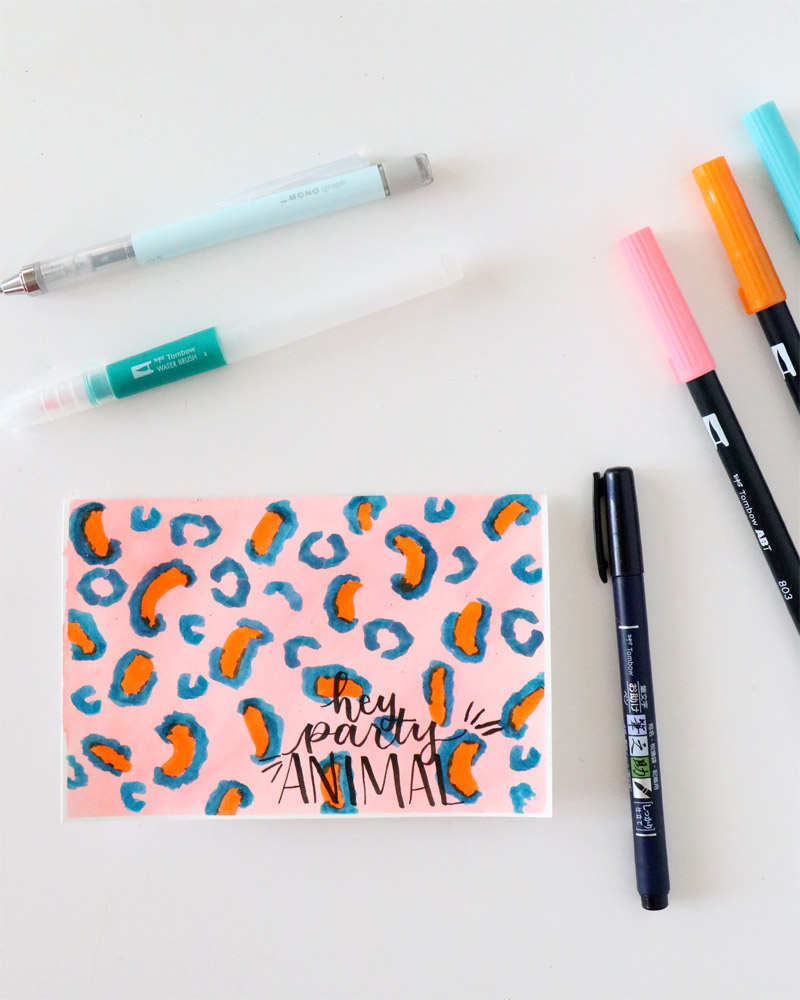 As I was deciding who to feature this month, I was really drawn to Emma Hall.  What stood out to me about her artwork was  the colors. I love Emma's color palette, which is totally different from what I usually gravitate towards. I love her use of colors in her patterns and in her animal drawings.  I also love that you can purchase her artwork on cards. You never know when you might need to send off a quick note.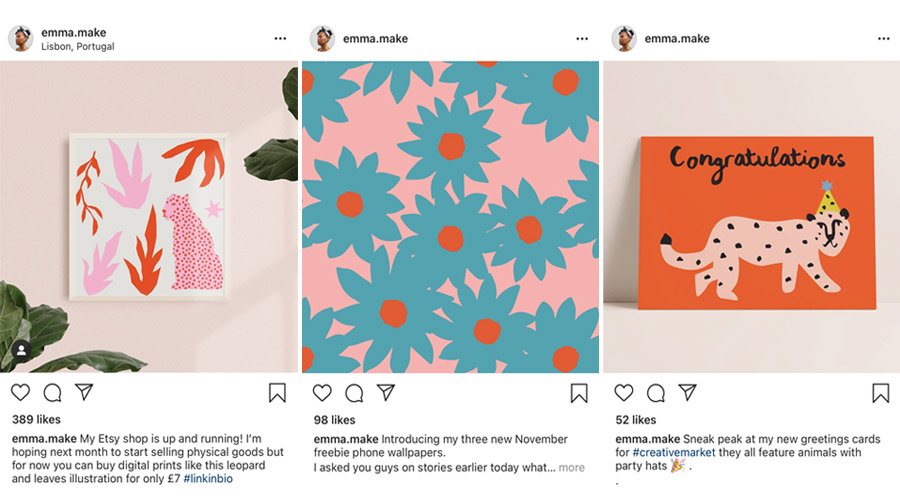 With these things as my inspiration, I knew I wanted to make a card.  And I knew I wanted to use my favorite Dual Brush Pens to make it.
To make a leopard card, you will need these supplies:
Watercolor paper
Washi tape
Ruler
The first thing I needed to do was figure out which of the 108 Dual Brush Pens were the right shades to create my leopard card.  I used a piece of paper to swatch the colors.  I noted the number of each color so I could go back to them later.  By comparing my swatches to her floral print, I decided that Dual Brush Pens 803, 925, and 403 were the colors I wanted to use for this project.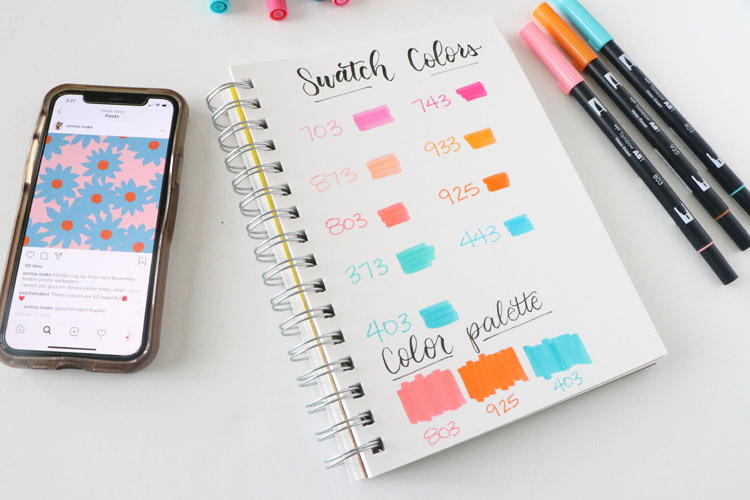 Once I decided on my colors, I cut a piece of watercolor paper to 8″x6″.  Then, I used the MONO Graph Mechanical Pencil to draw a light line across the middle so I would end up with a 4″x6″ card.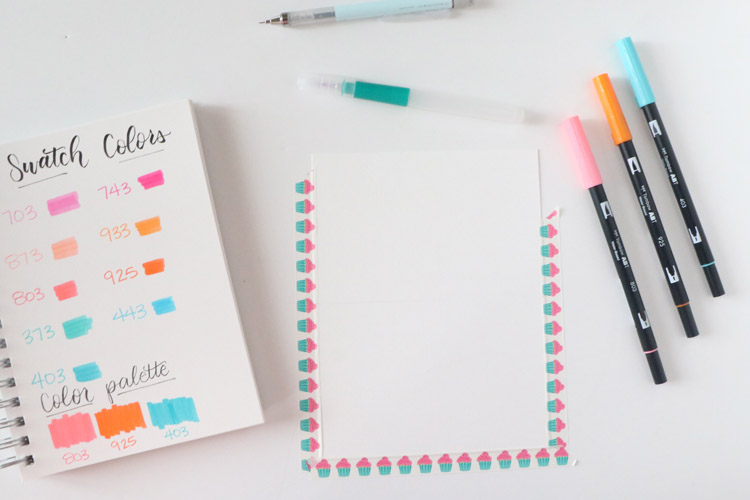 I added some color to the bottom half of the card with Dual Brush Pen 803. Then, I used the Water Brush to spread the color around and create a watercolor effect. By taping the very edge of the card down with washi tape, it helps keep the card in place while working and helps the paper from not curling. This can happen when working with water.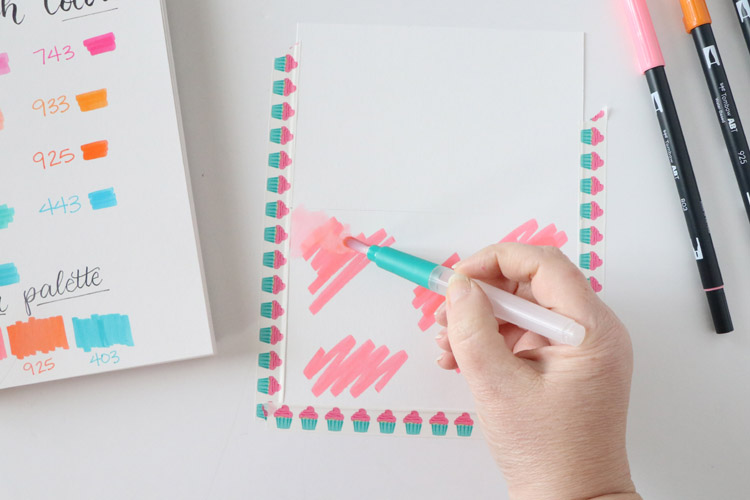 Let the paper and ink dry before creating some various shaped splotches all around the card using Dual Brush Pen 925.  I just placed these randomly around the paper, creating a base for the rest of the leopard design.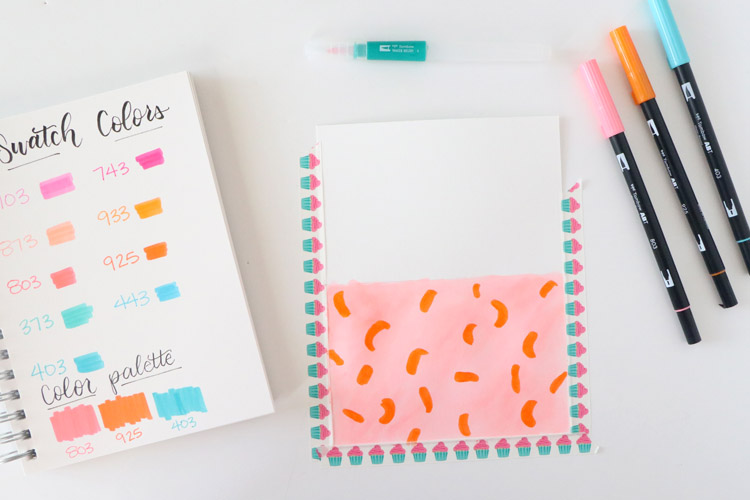 To give the card even more of a leopard print, I used Dual Brush Pen 403 to add color around the 925 colored spots. You can give them more of a squiggly edge to give off the look of a leopards fur.  They don't need to be as smooth or as round in shape.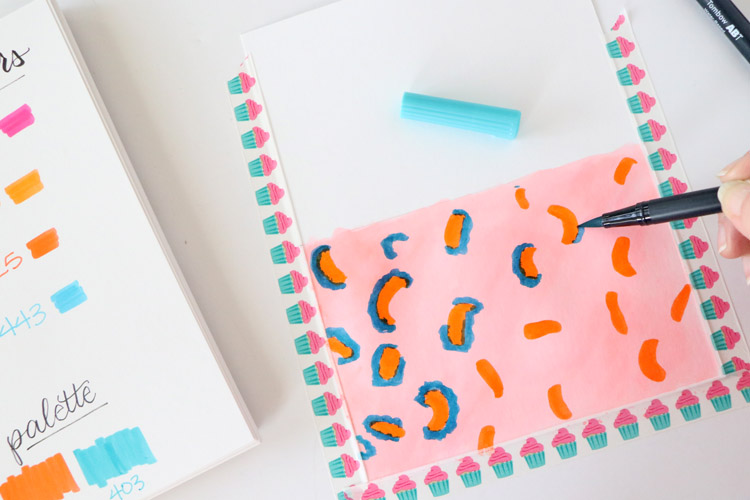 To finish the card, use a Tombow Fudenosuke Brush Pen to write a greeting.  For this card, I wrote "hey party animal".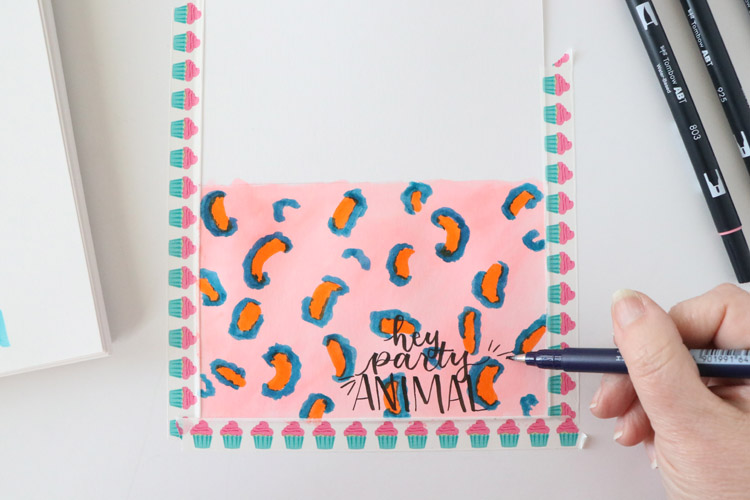 After writing the greeting, I felt like it needed just a bit more leopard pattern.  Using Dual Brush Pen 403, I added a few more small spots to finish the leopard print birthday card.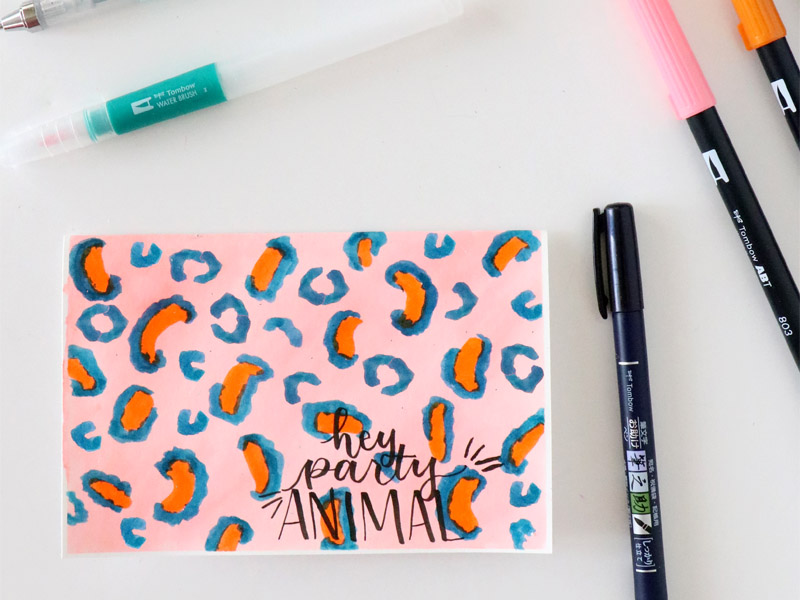 Remove the washi tape, fold it in half and you have a fun handmade birthday card. I know whoever receives this card is going to love it!