Hey, it's Liz from lizoncall! When I was first introduced to journaling, I thought, wow that takes a lot of work.  Looking at all the amazing layout ideas was intimidating and I found it hard to want to get into it.  However, as a doodler, I knew it would be something that I would really enjoy.
The layouts were really just a bunch of fun doodles to help keep someone organized and on track. How could I not enjoy something that let me be creative, doodle, and help keep me a bit more organized?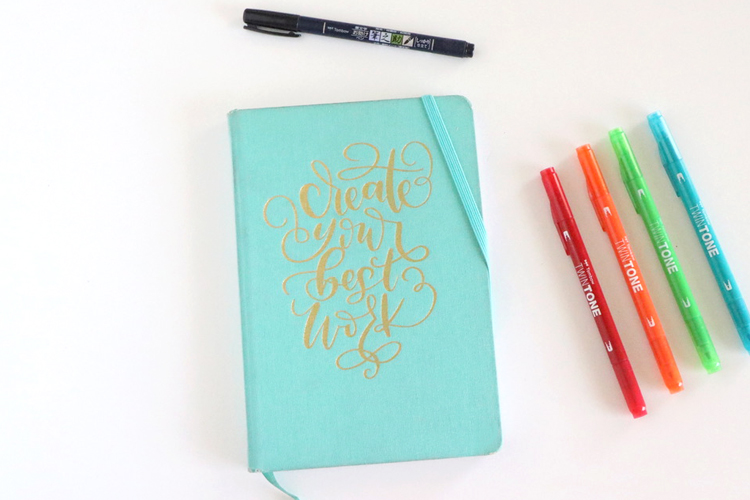 I found that journal layouts don't need to be complex, and these 20 easy journal frame ideas are sure to help you if you are feeling a little intimidated to start.
Supplies:
The first thing you will need is a good dot-grid journal.  The dot grid makes it easy to create somewhat straight and even layouts without having a ruler.  I like easy, and a dot-grid journal helps make it easy.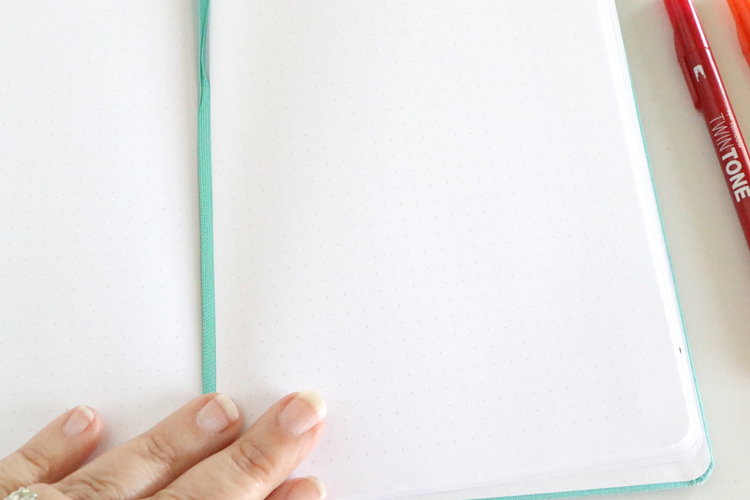 One of my favorite pens to use in journaling is the Tombow TwinTone Markers.  There are so many colors to choose from. So, journal layouts are sure to bring you joy. I love that you can use the extra-fine point tip for precision designs and the broad bullet tip for thicker lines to create fun contrasts.
I also really love the Tombow Fudenosuke (hard or soft-tip) Brush Pens for adding some brush lettering to my layouts.
The Tombow TwinTone Markers also don't tend to bleed through the pages of the journal.  So, you can use all the pages of your journal to create these simple layouts.
Take a look at these 20 journal frame ideas.  They all start with the basic square or rectangle shape.  Just adding a little something extra like dots, curves, dashes, double lines, or a combination of the two, you can create some easy frames to layout your week.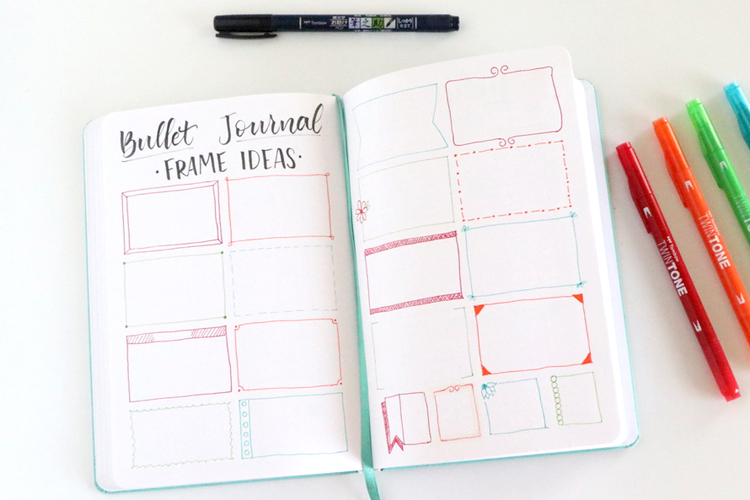 Here is an example of a layout design using some of the frames shown.  The layout is clean but interesting.  By trying to keep a bit of consistency for the weekly boxes, this layout turned out very functional.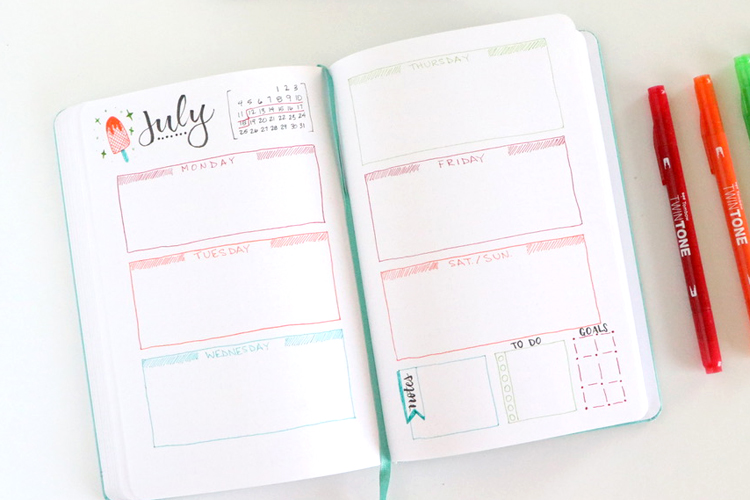 It's fun to come up with some new designs and layouts, but keeping things simple can also be an effective way to do bullet journaling. Also, these easy frame ideas will hopefully help you in that journey.