Hi everyone, I'm Jennie with a cute and inexpensive DIY shadow box tutorial. This is a perfect gift for Mother's Day and it's so easy kids can make it! Shadow boxes tend to be expensive, so instead, we are going to use a frame from the dollar store.
Supplies:
Frame
Photos
Scrapbooking products
Step One:
Cut a piece of cardboard the size of the frame. I used an 8×10 frame that I bought at the dollar store. Cut a pattern paper the same size as the cardboard. Use the Tombow Xtreme Adhesive to glue the pattern paper on the cardboard.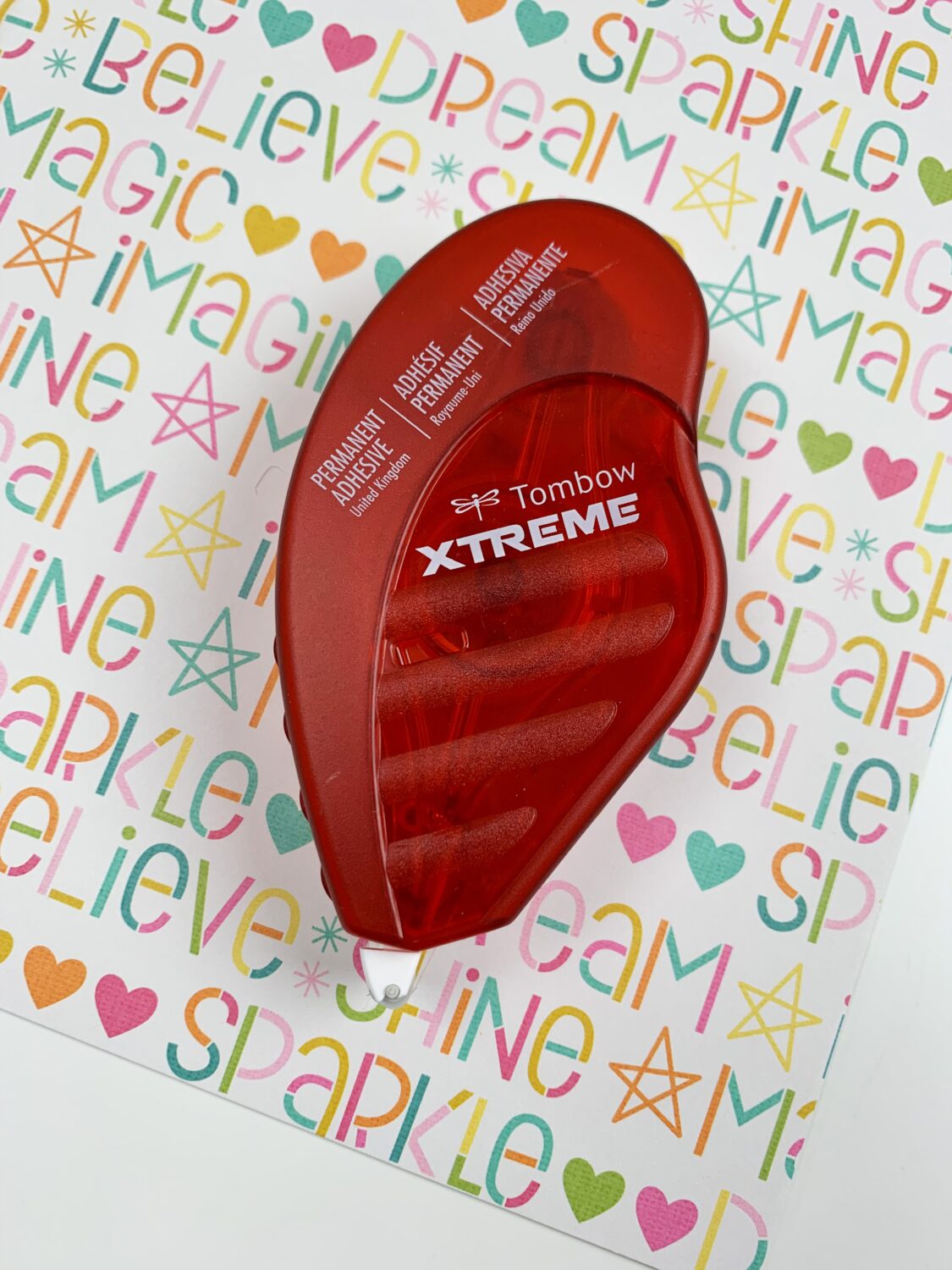 Step Two:
One of the things that make shadow boxes fun is dimension. Use the Tombow Foam Tape to make the photos and elements pop. Since the photos are the most important part of this shadow box, I'm placing them first. Instead of photos, you can also use lettering or a poem.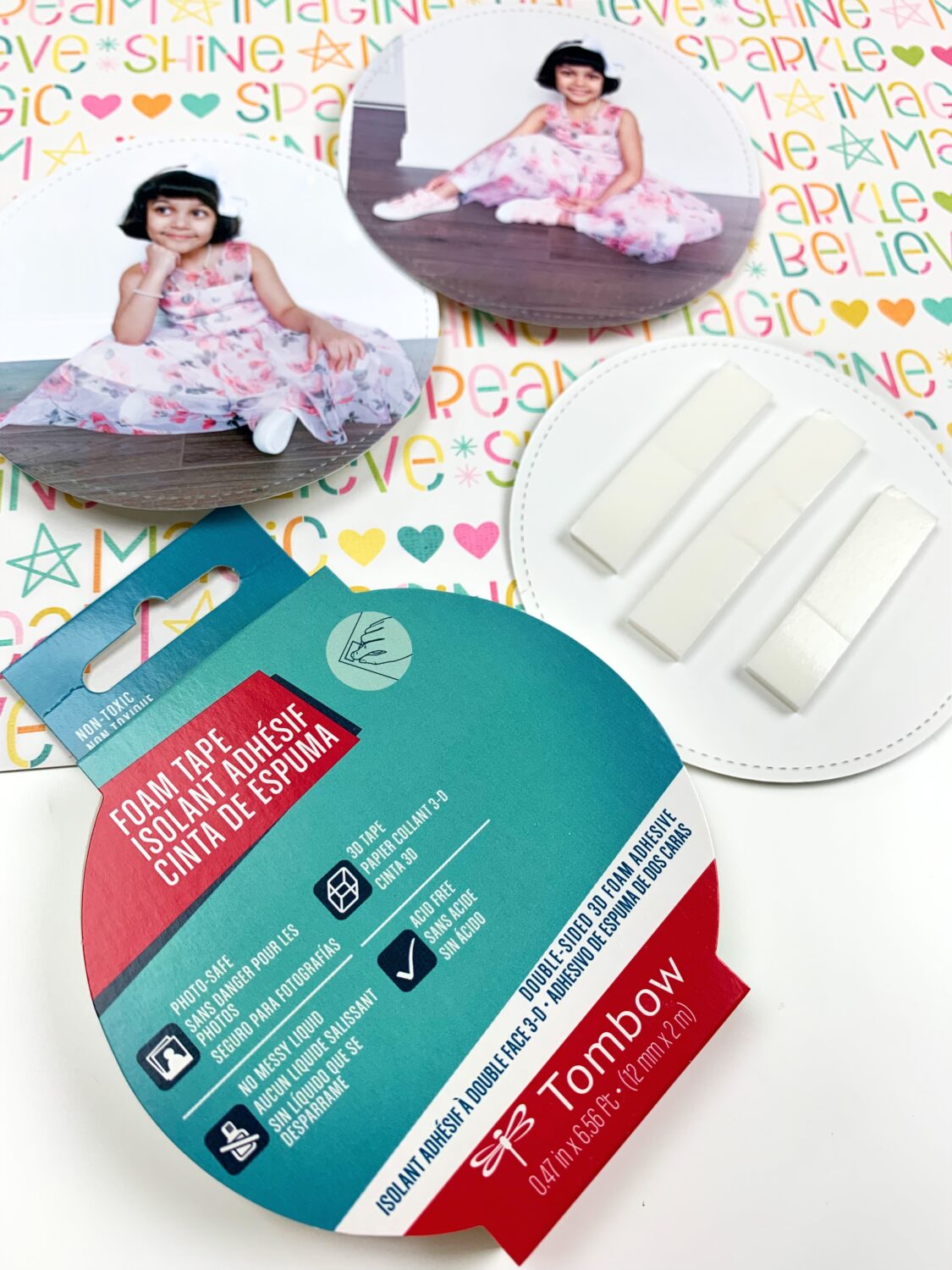 Step Three:
Use embellishments and stickers to decorate the image of the shadow box. Reinforce the chipboard stickers with the Tombow Xtreme Adhesive. Workaround your photos or focal point.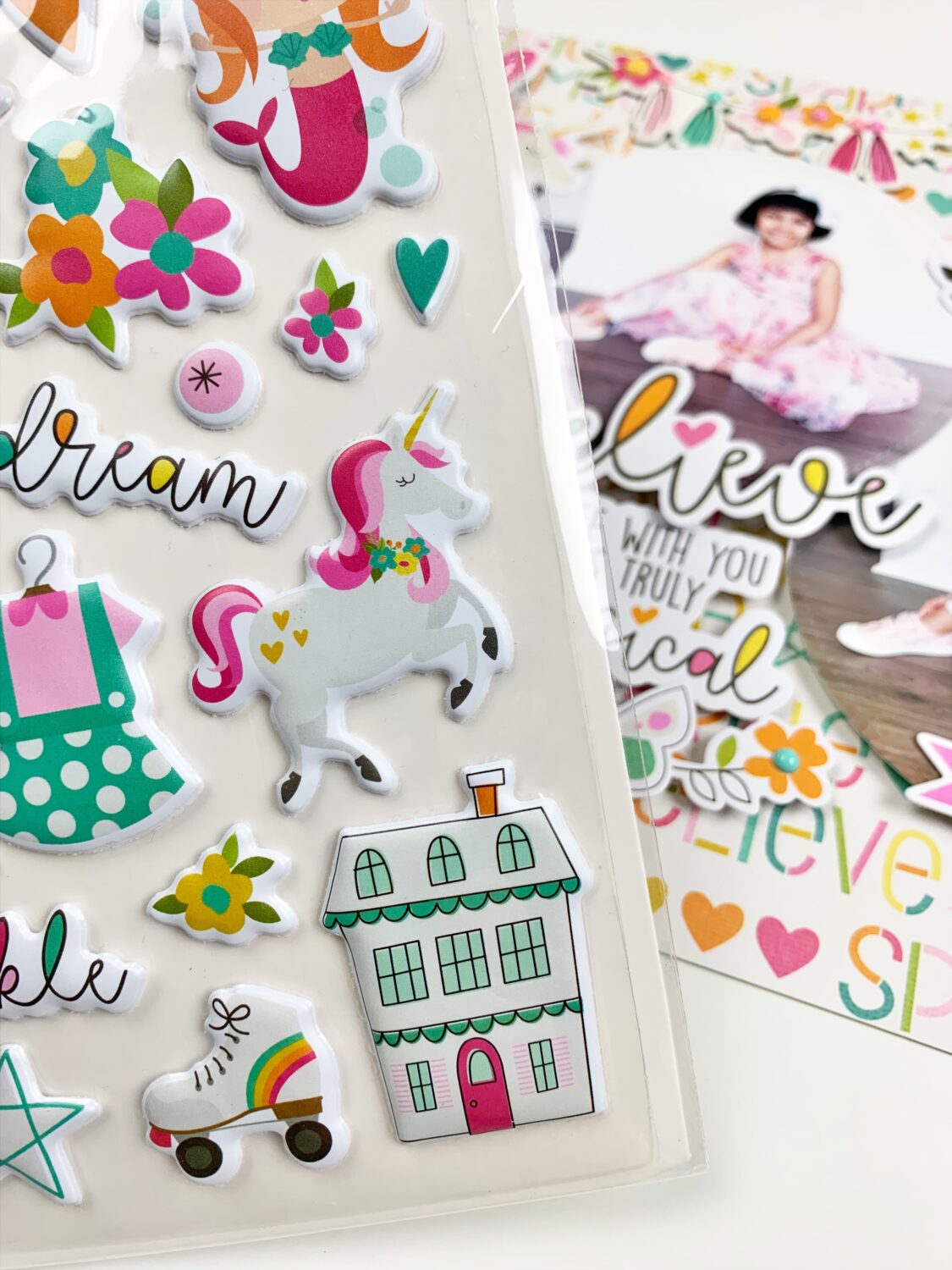 Step Four:
Remove the glass from the frame. Put the layout inside the frame and close the back.
Step Five:
Add other sprinkles, like enamel dots or buttons.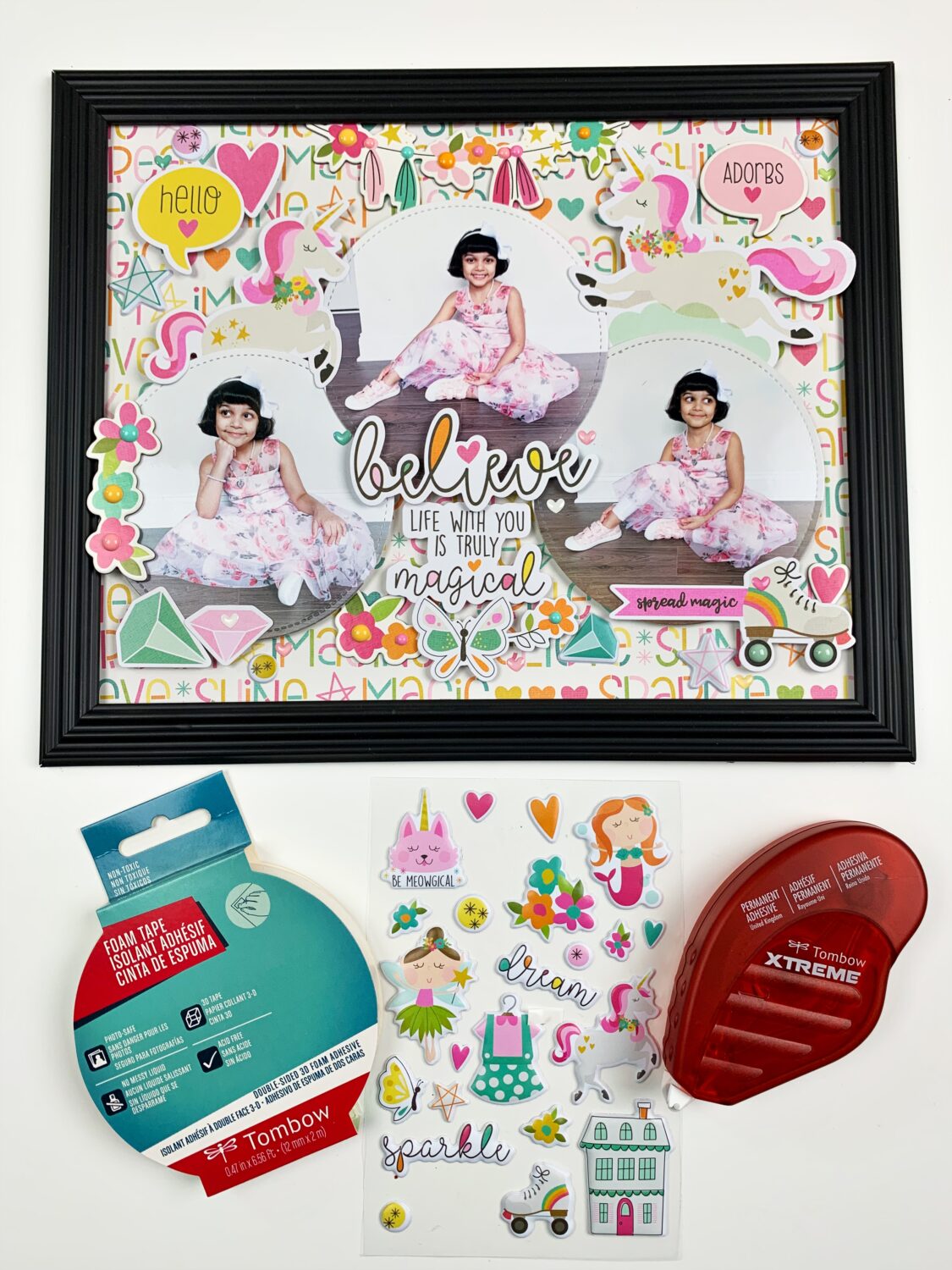 You can use the Tombow Mounting Putty to put the shadow box on the wall. Shadow boxes are heavy, but using a frame is lighter and easier to hang.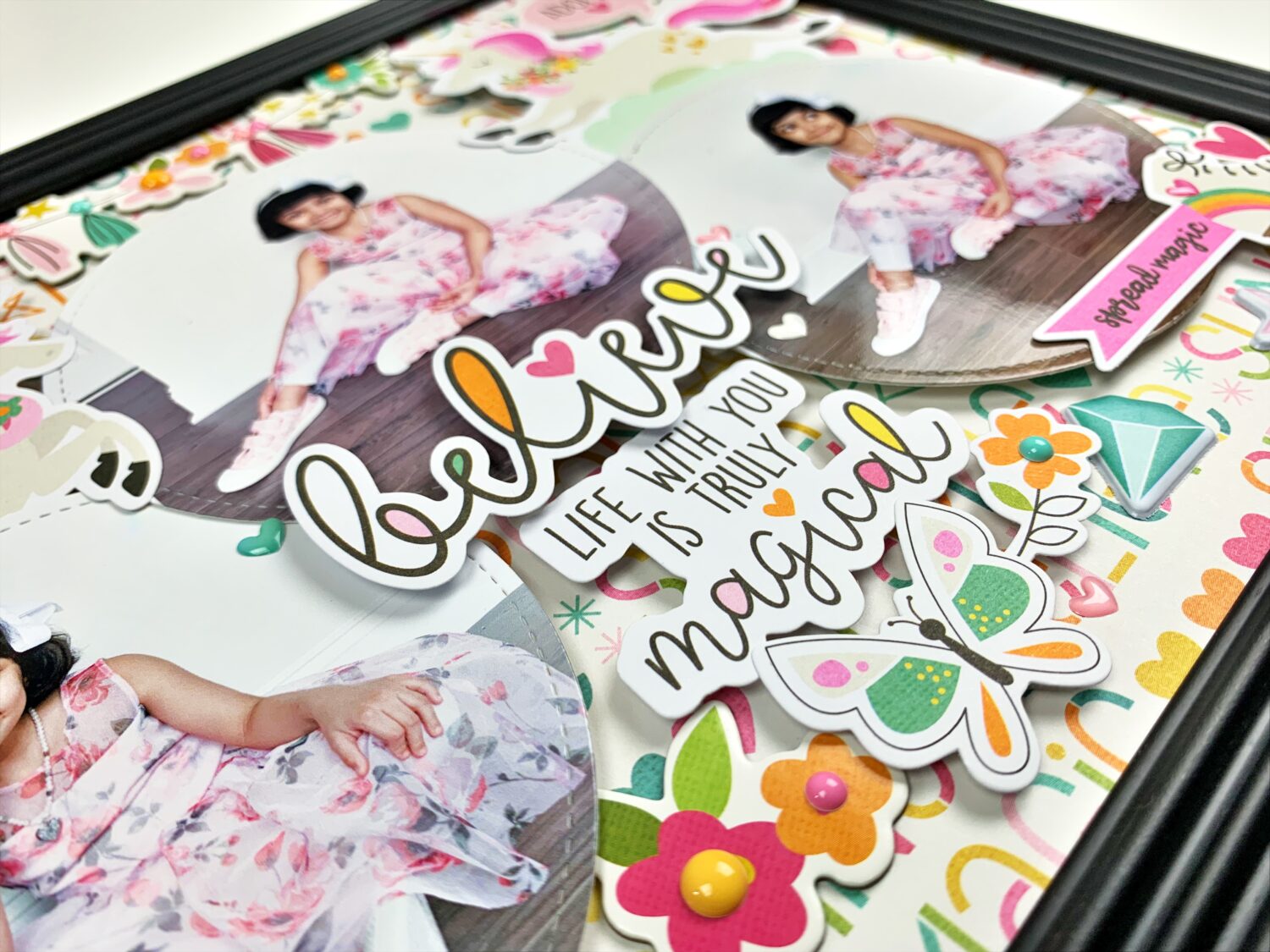 I hope you give this project a try! If you do, share it with us on social media using the hashtag #tombowusa.