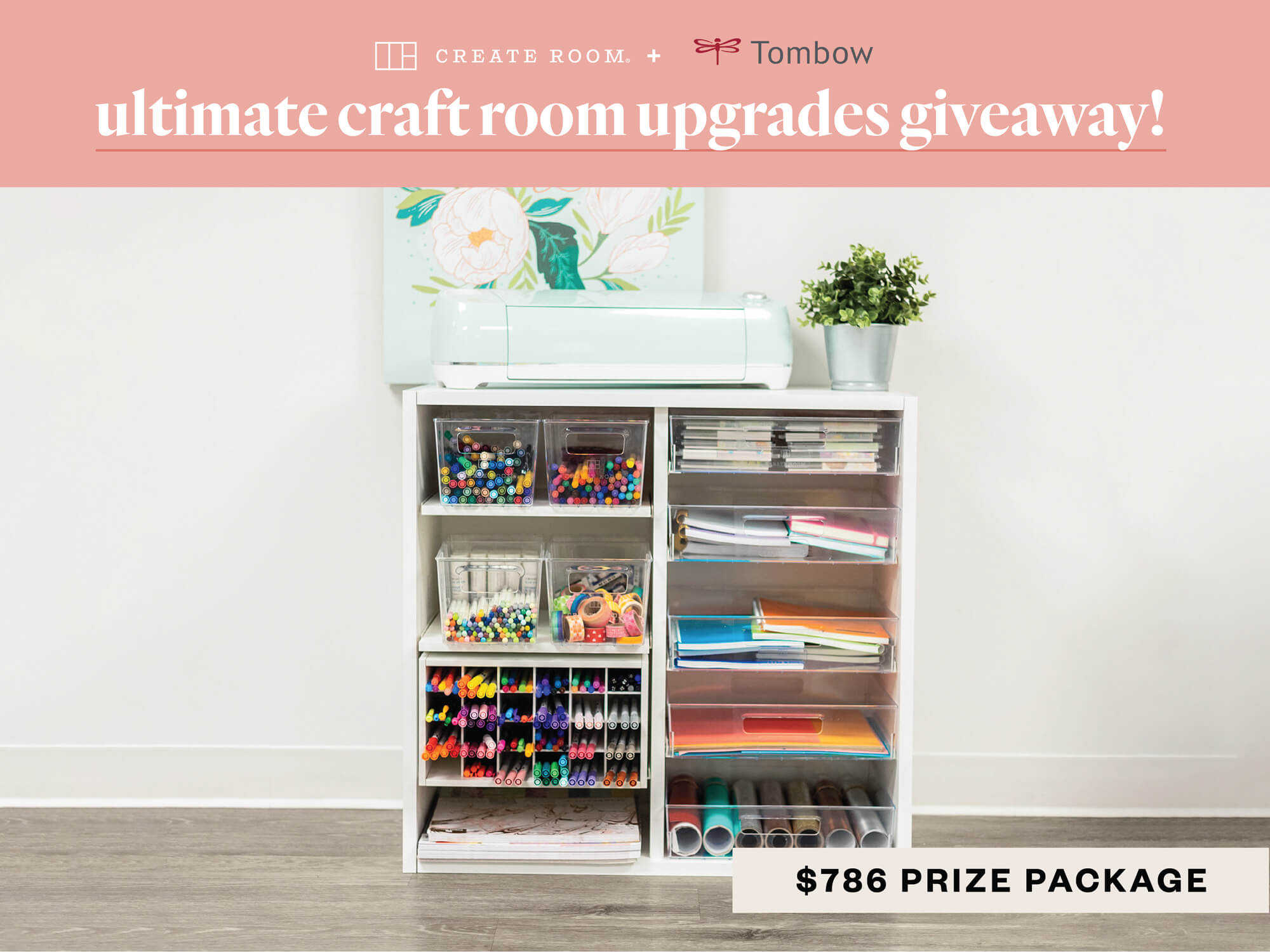 We're so excited to partner with Create Room for the Ultimate Craft Room Upgrades Giveaway! From now until Oct 6th, we're partnering with Create Room to give ONE lucky winner a bundle of Tombow goodies ($397 value), a Create Room Cubby ($349 value), and a Tool Cubby ($39.95 value). Whether you like to scrapbook, illustrate, watercolor, letter, or create DIY projects, you will want to keep reading to learn more on how to enter our giveaway and win these exciting prizes.
Learn More About Create Room
If you haven't heard of Create Room before, well, where have you been?! Create Room offers all-in-one crafting furniture and accessories to inspire you to create more! Their Tool Cubby and Create Room Cubby allow you to store many of our products, like Dual Brush Pens, ABT PRO Markers, erasers, pencils, adhesives, and more!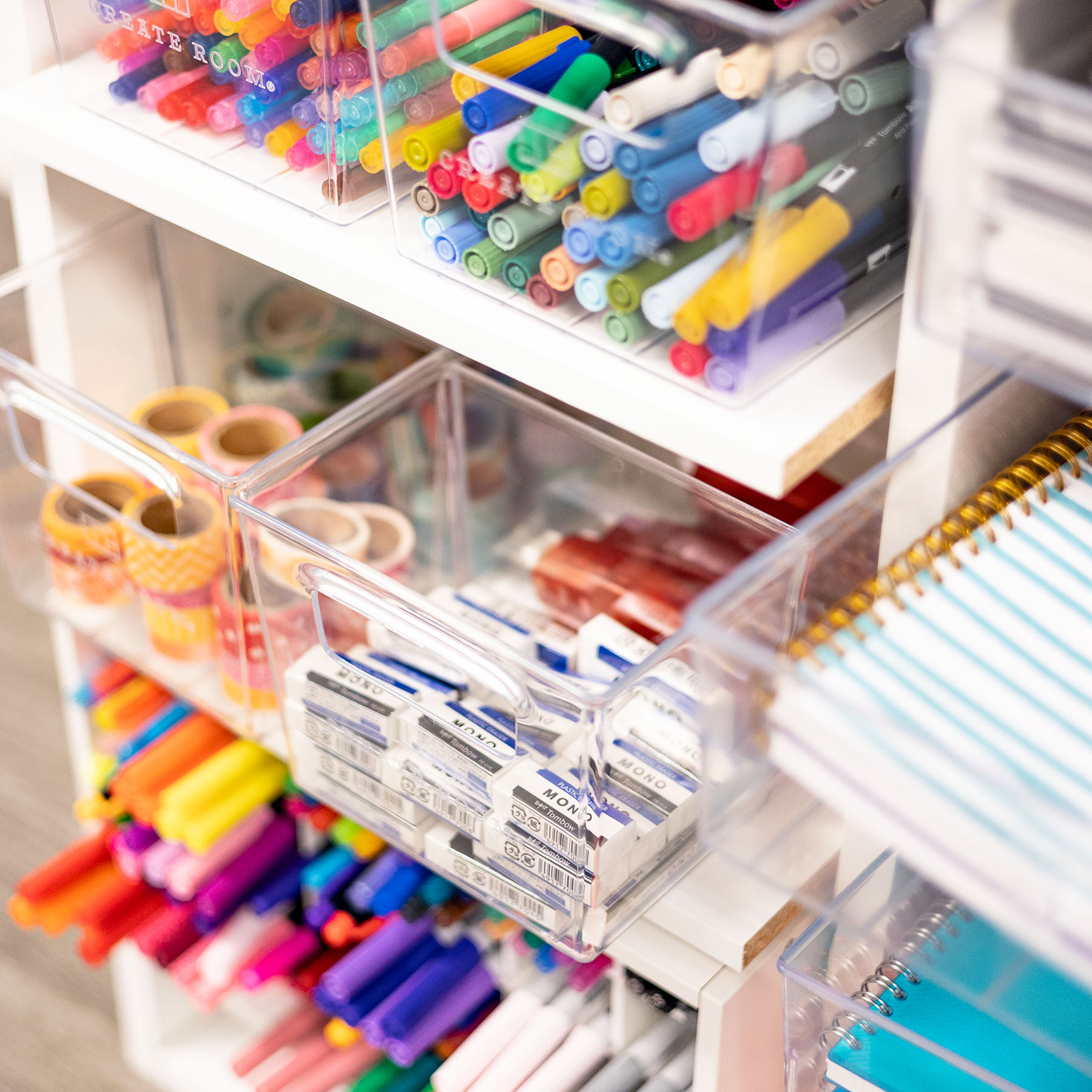 Craft Room Set Up Ideas
We've rounded up a few ways you can use our products with the Create Room Cubby and Tool Cubby for the ultimate craft room setup.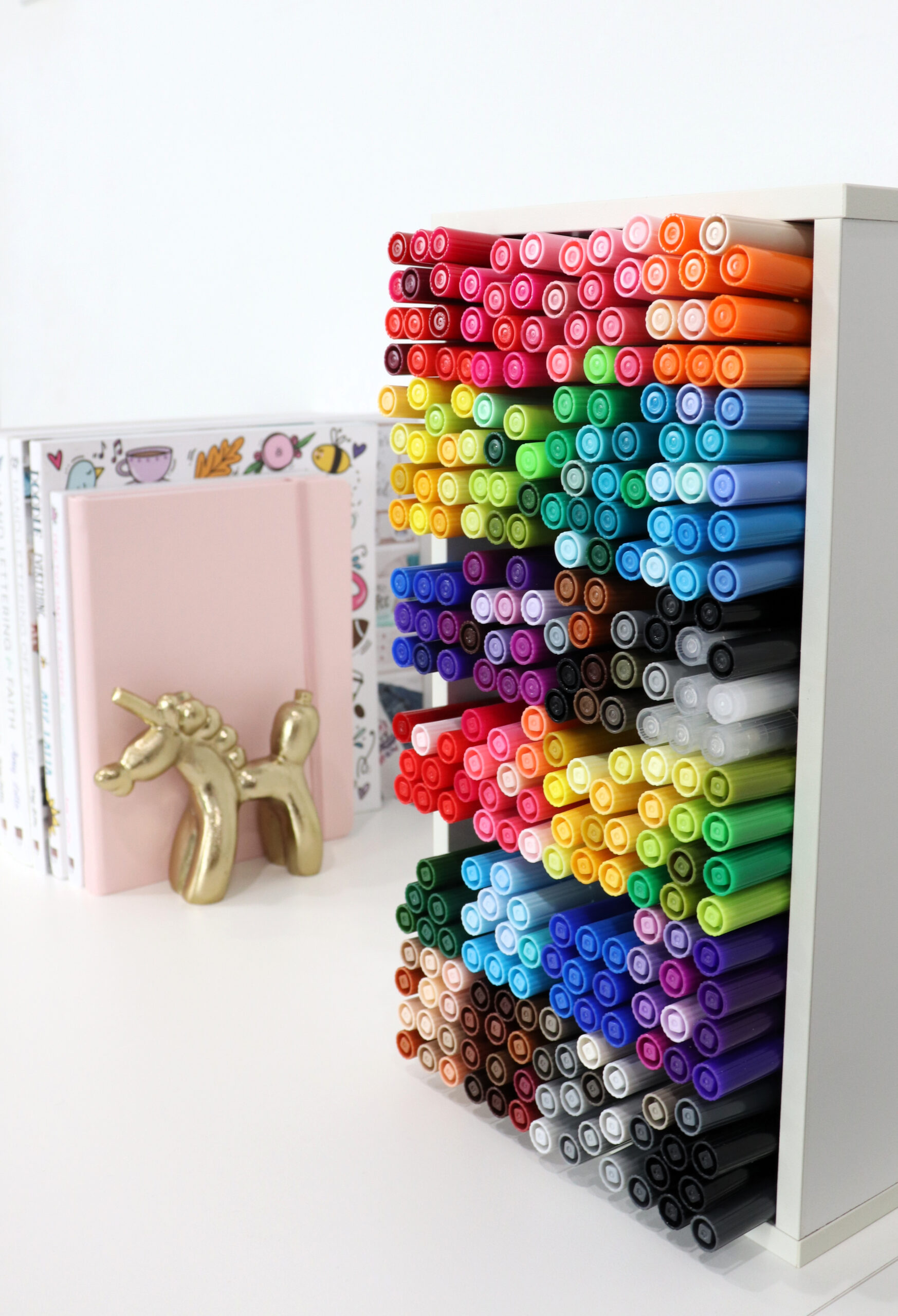 Photo Credit: Amy Latta 
Our Creator Crew member, Amy Latta, uses the Tool Cubby to store her Dual Brush Pens. You can also use it to store your ABT PRO Markers, Fudenosuke Brush Pens, MONO Drawing Pens, TwinTone Markers, or our Pencils. This adaptable tool holder is designed to fit inside the Create Room Cubby, the DreamBox, out on your table, or even on the go!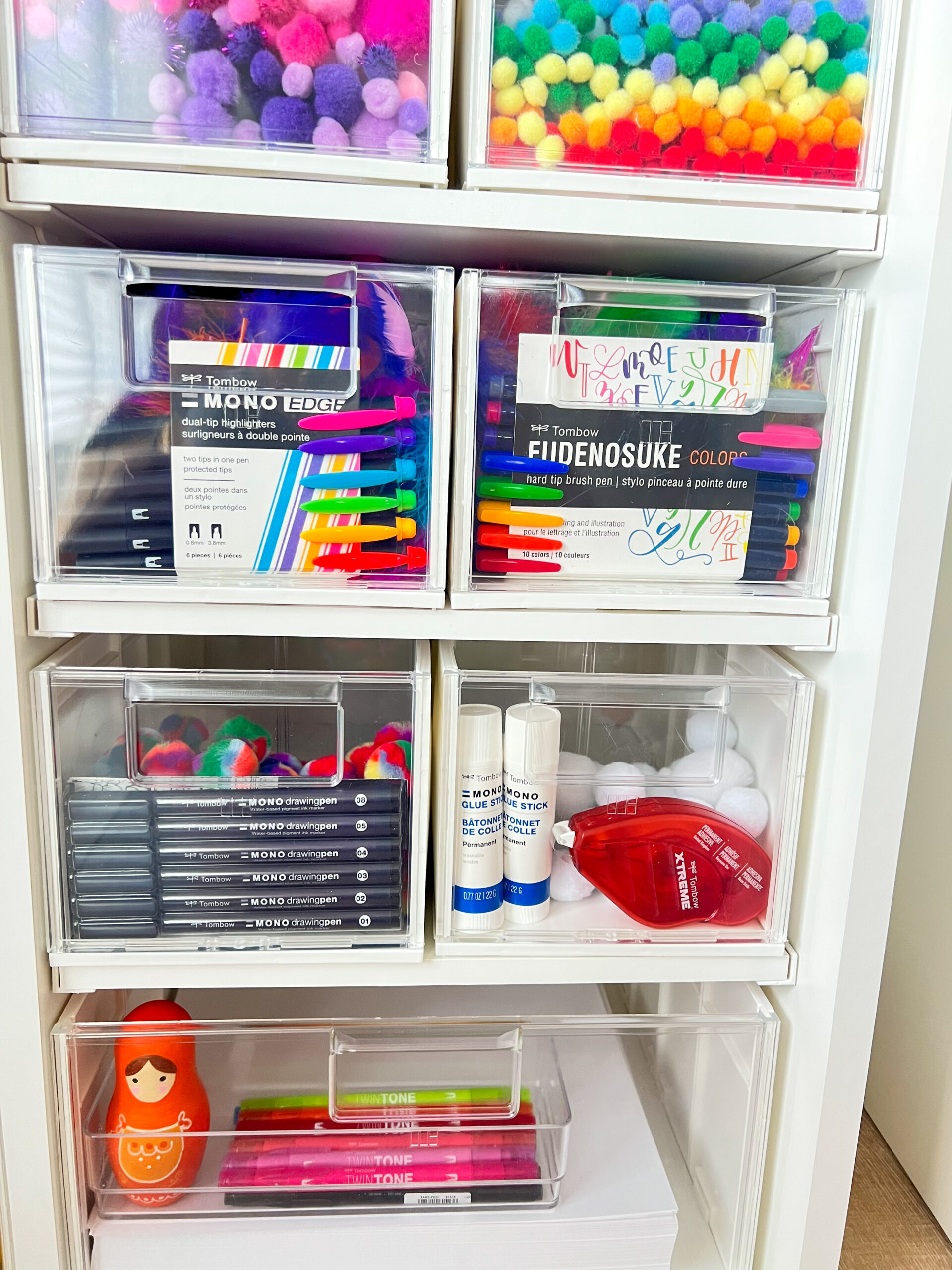 Photo Credit: Lucia Pinto 
Craft enthusiast, Lucia Pinto, uses the Create Room DiviDrawers or InView Totes to store her favorite Tombow products! The clear totes are a great choice for those wanting to see all your supplies in one space!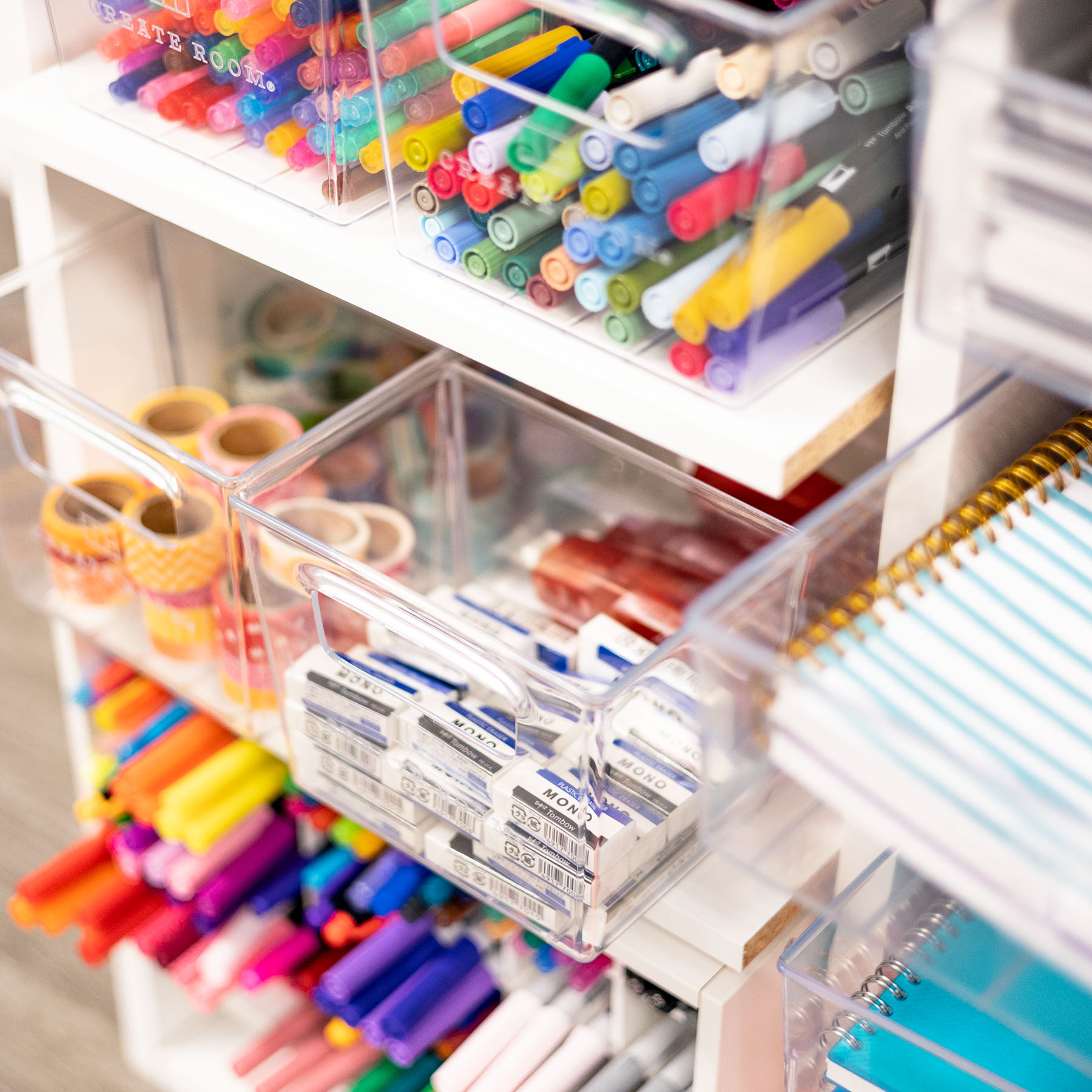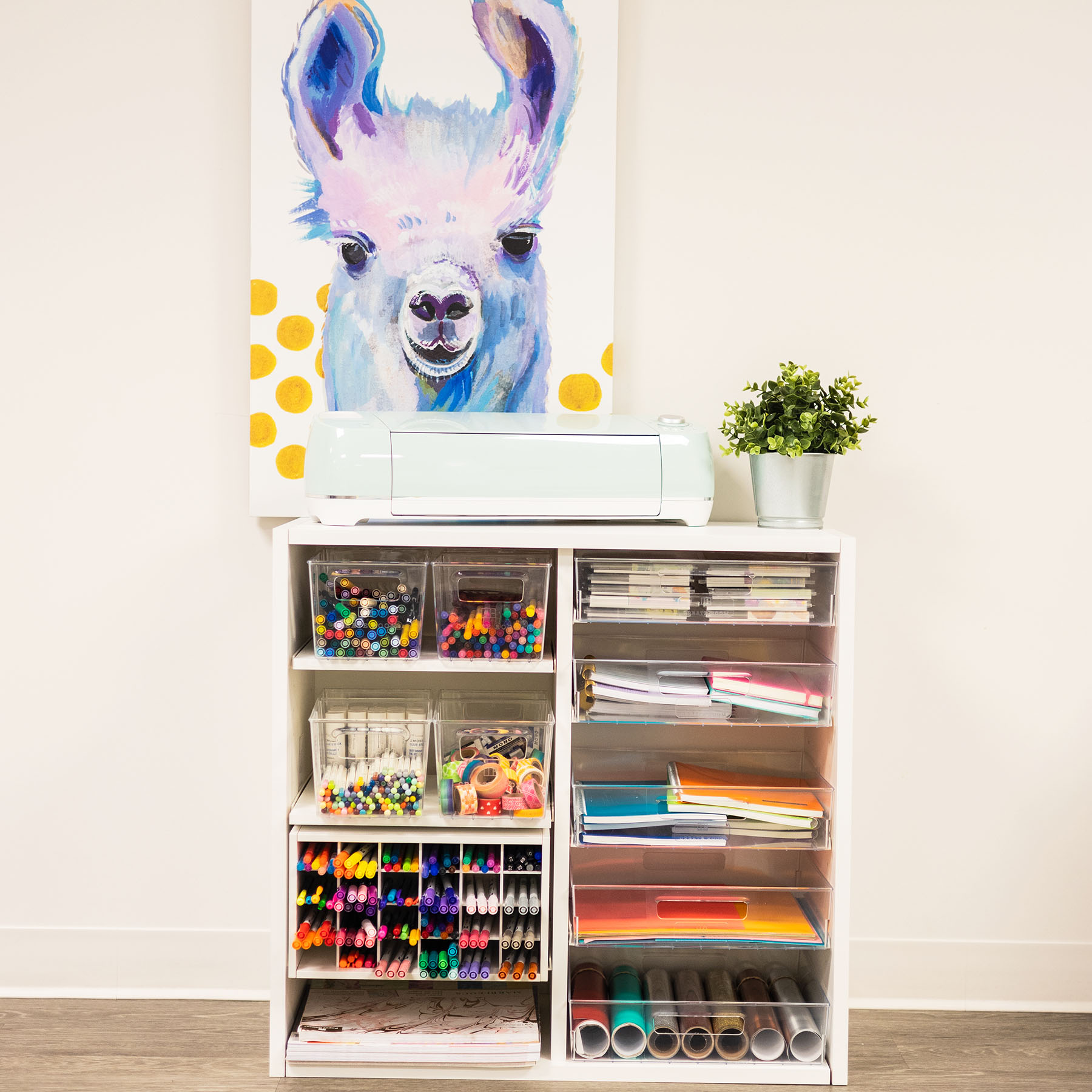 Enter To Win Your Own Ultimate Craft Room Upgrade
Enter our giveaway below for the chance to win a bundle of Tombow goodies (exact prizes listed below), a Create Room Cubby, and a Tool Cubby valued together at $786. Entries are open from 9/26/2022 – 10/6/2022 at 11:59 PM MST. Remember, the more entries you submit, the more chances you have to win!
Tombow Prizes:
5 x ABT PRO Marker 5-Pack 

3 x ABT PRO Marker 12-Pack 

 

1 x Dual Brush Pen 20-Pack 

1 x MONO Air Touch 

1 x MONO Glue Stick 2-Pack

1 x 1500 Series Colored Pencils 12-Pack

1 x Fudenosuke Brush Pen 2-Pack

1 x TwinTone Marker 6-Pack

1 x MONO Drawing Pen 6-Pack

1 x Fudenosuke Colors Brush Pen 10-Pack

1 x MONO Edge Highlighter 6-Pack
Tombow x Create Room Ultimate Craft Room Upgrades Giveaway!
Open to legal residents of USA and Canada, ages 18+. See terms and conditions for more details (linked at the bottom of the giveaway widget above). Winner will be announced through an Instagram live from Create Room on October 7th and contacted directly via email. Please be aware of spam accounts posing as Create Room or Tombow.