Hello Tombow friends, this is Jennie! In this post, I'm going to introduce you to the NEW Tombow Self-Care Journaling Kit. This kit is an amazing gift idea for a crafty loved one. I'm going to show you a few tricks inside this crafty box!
Supplies:
Step One:
I started this weekly journal with the week's title and dates. To create layered lettering, check out this post. Then I added the days of the week using the TwinTone Dual Tip Marker.
Step Two:
Use a MONO Graph Mechanical Pencil to sketch the words before you use the Dual Brush Pens. Erase them until you can barely see the words.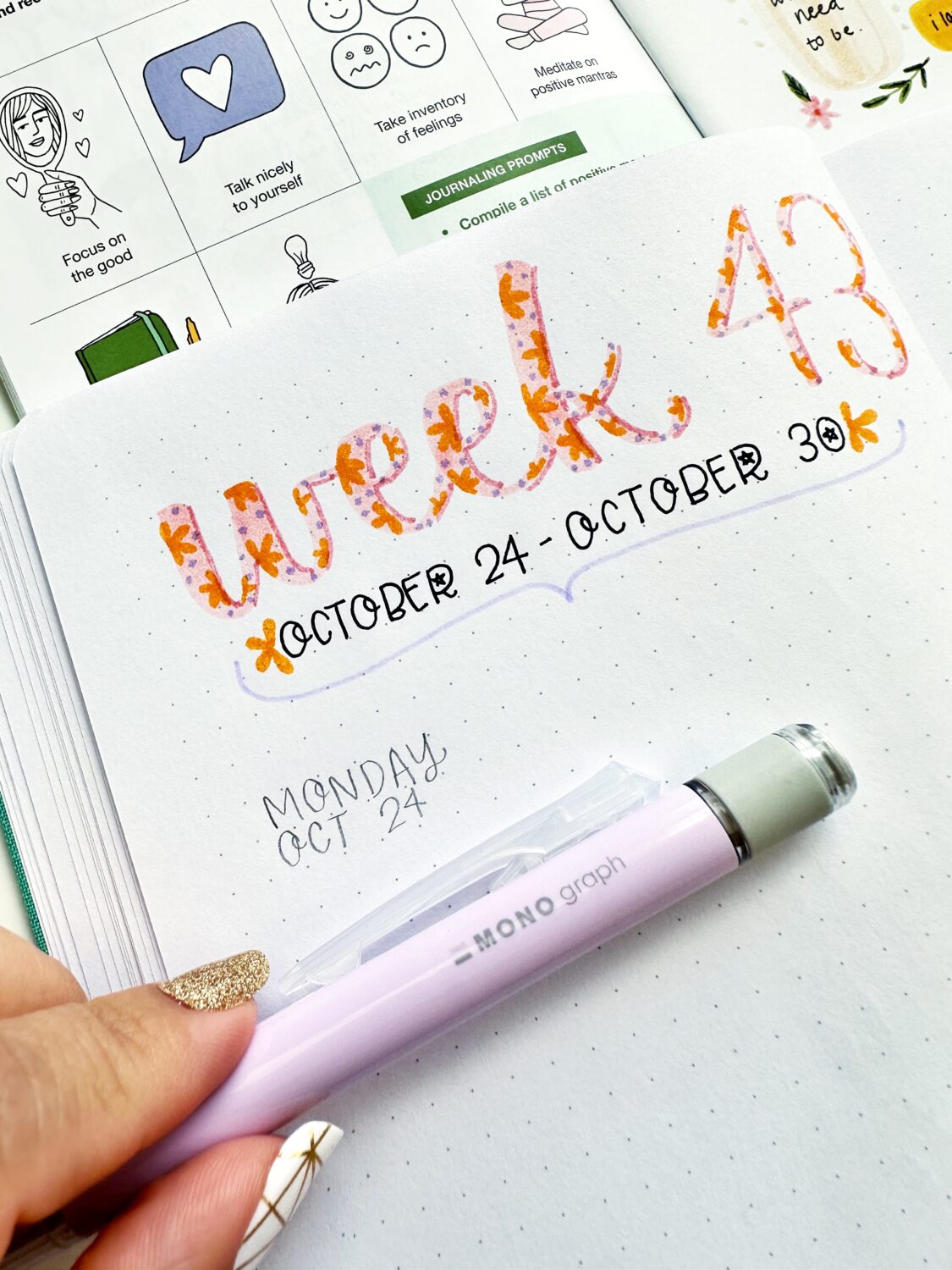 Step Three:
Create an oval big enough to cover the day of the week and date. You can add a border to this oval. In the booklet included in the Tombow Self-Care Journaling Kit, there are many ideas for titles and markers that can help you create beautiful pages.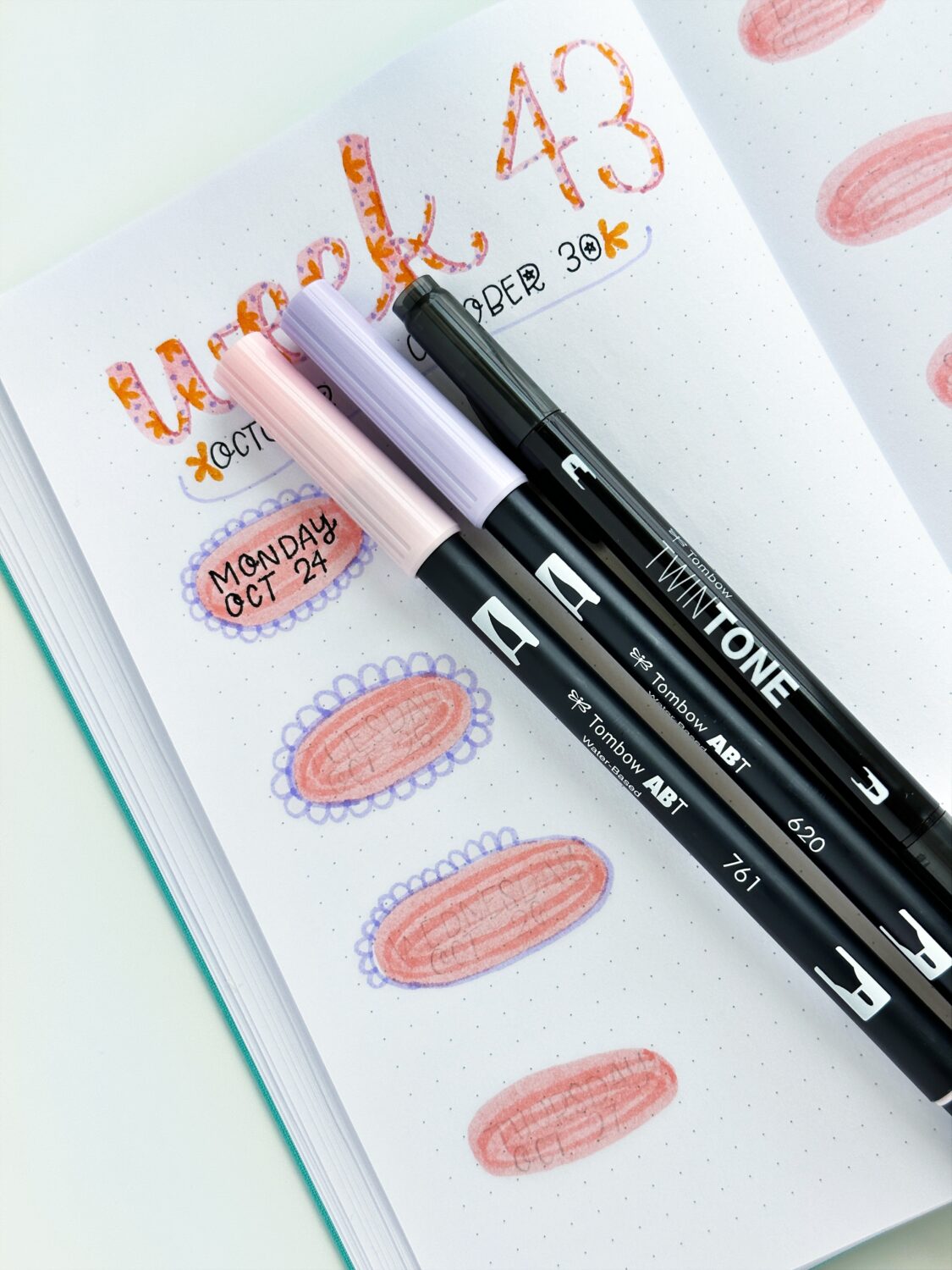 Step Four:
You can use the brush tip of your  Dual Brush Pens or the TwinTone Dual Tip Markers to write your to-do list. The booklet from the kit also includes many doodling ideas and stickers!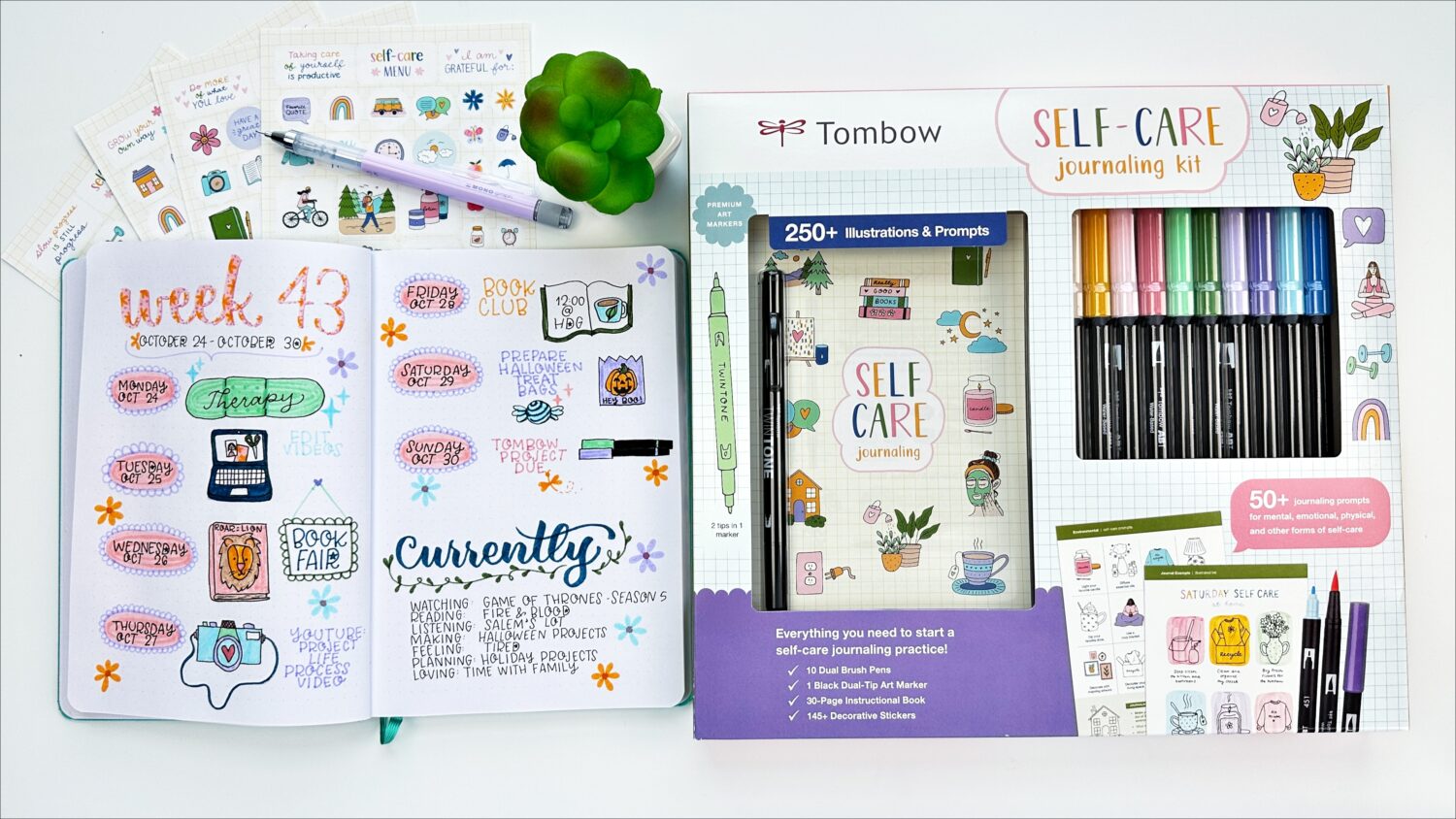 Step Five:
You can leave a space for your current favorite quotes, notes, and much more!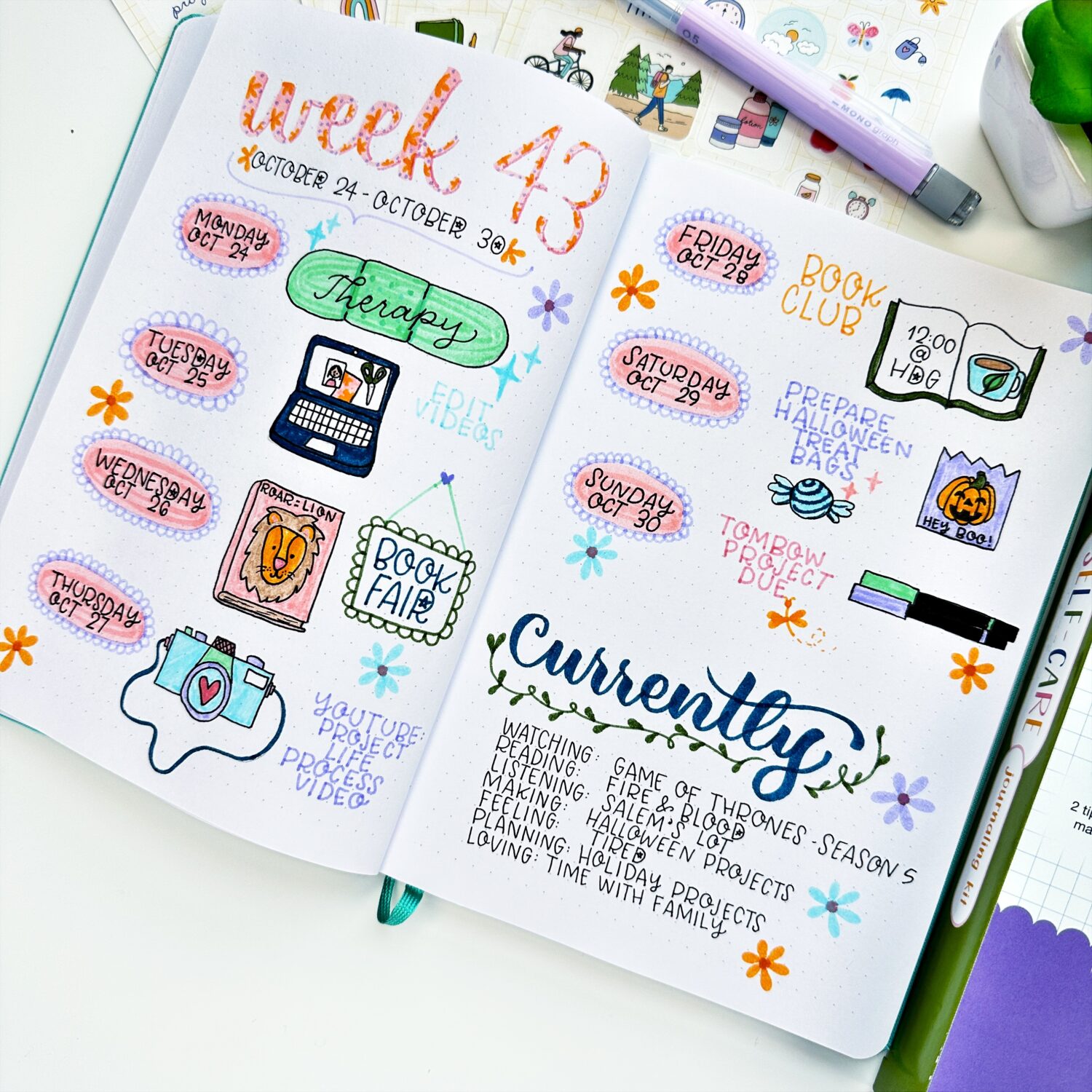 I hope this post made you think of a creative friend. This is a great gift idea for that special person.
If you give these ideas a try, share them with us using the hashtag #tombowusa!