from the time i got my box filled with penny black stamps and "eye-popping" cardstock i knew what i wanted to do….
so i grabbed my Tombow Dual Brush Pens and set out to see if i could get the image from my mind onto paper.
i am not a big stamper and the only stamp pads i own are black, or brown to use for inking paper edges. what i wanted was a tone-on-tone monochromatic look with the vintage looking stamps i had just be privileged to work with. using my DBP i inked up a stamp, and using a scrap corner of the paper, stamped a little of the image to see if the colors would come out the way i envisioned. it didn't take long… it seems that Tombow has a marker that coordinates with each of the beautiful shades i received. what i got was a wonderful monochromatic, barely there, image.
i made a set of 3 bookmarks….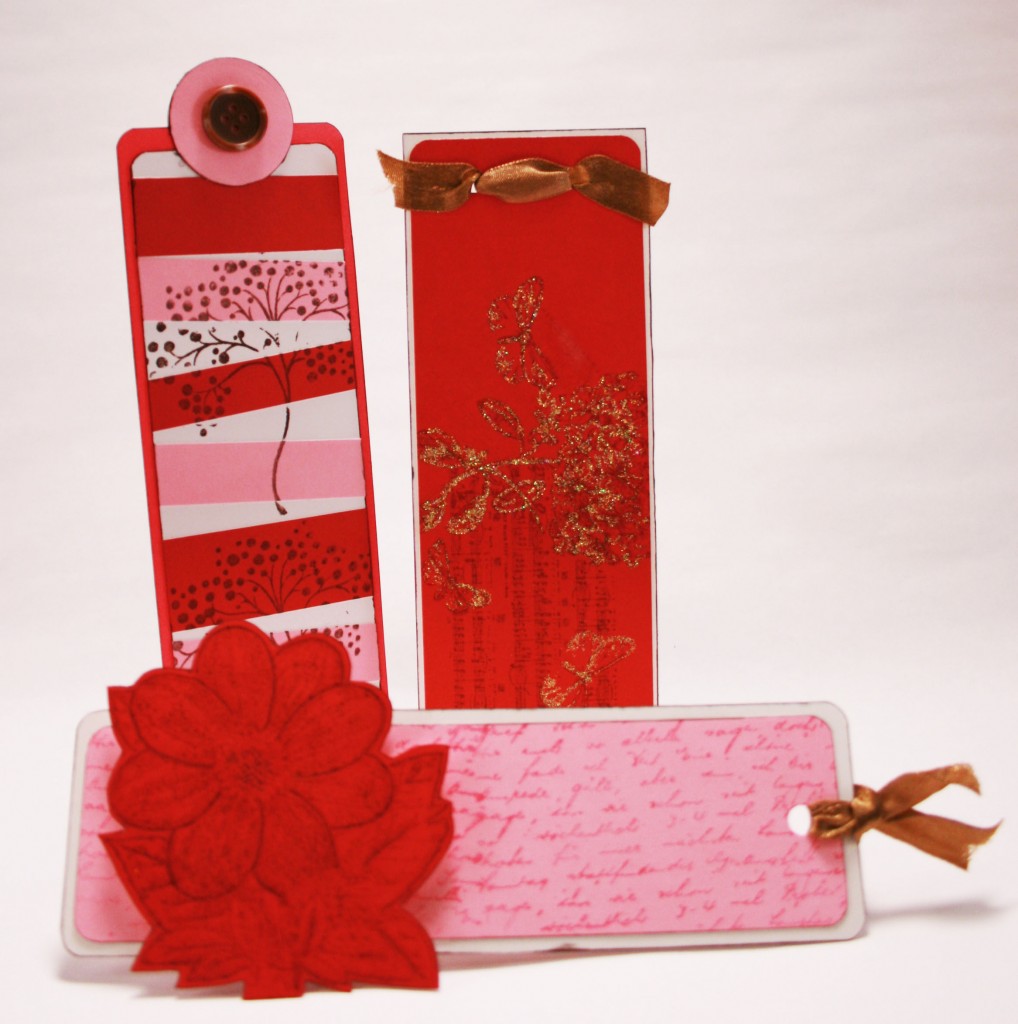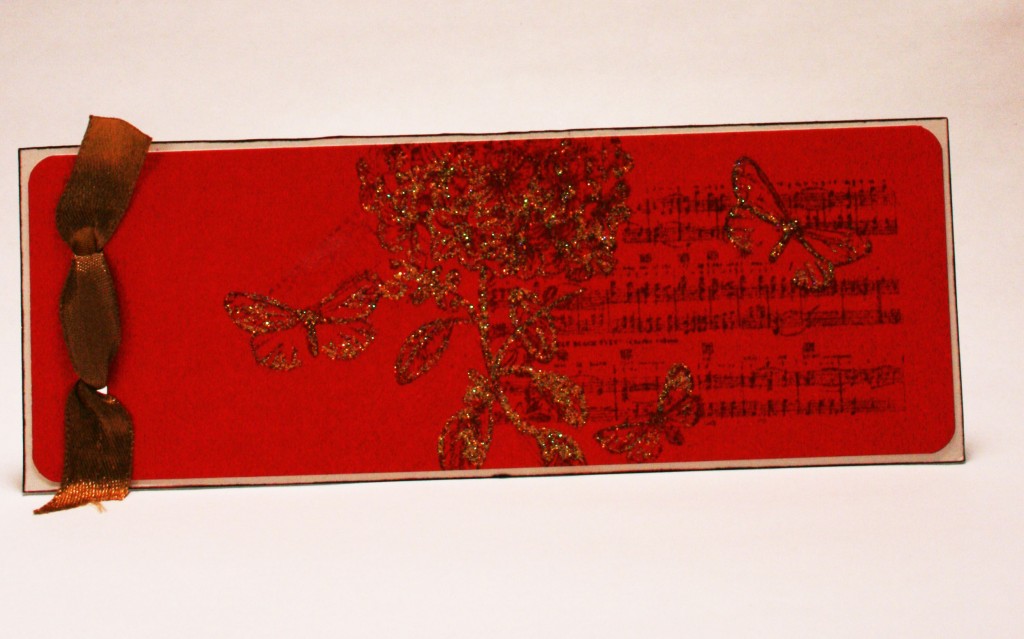 the first one used #837 on the red cardstock with the butterfly suite stamp. i used Tombow Powerbond, Tombow Glue Pen, and fine dust glitter, along with the cardstock and the ribbon.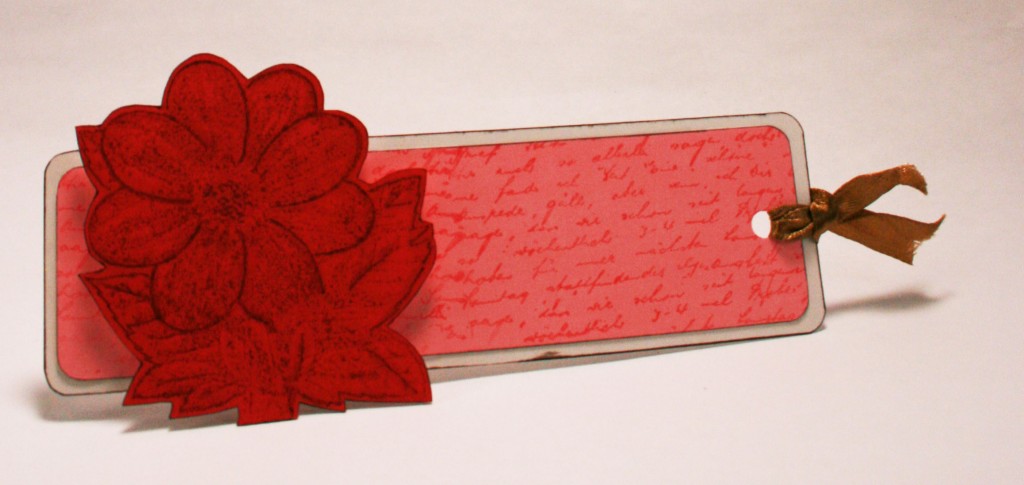 the second one i used #703 on the pink cardstock and #837 on the red cardstock and the sparkle and letter background stamps. i used Tombow Foam Tabs and Powerbond with the addition of some ribbon. also, using #879 I went back over the details of the stamped flower and gave it some definition. using a blender pen i ever so slightly blended the lines to make them a tad softer.
the third bookmark i used #879 layered over the pink and red cardstock strips with the reverie stamp, along with Tombow Powerbond and Glue Pen, cardstock, circle punch and a button.
Thanks for stoppping by…Sarah