I love extreme views – like this close-up drawing of a dragonfly. I wanted the colors to be extreme and really 'pop' in this drawing so I choose Tombow's Irojiten Colored Pencils as my coloring medium.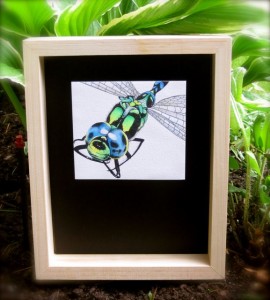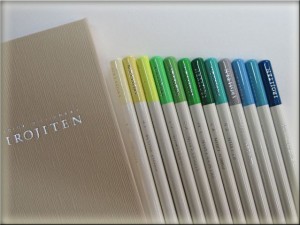 I lightly sketched the dragonfly using a 2H Tombow Drawing Pencil and then inked in the details with a black permanent pen with a fine nib. The drawing is small, only 4.5" x 4".
I then lightly shaded in the main color fields with the Irojiten Colored Pencils. I choose lots of colors in my palette to layer and get a rich coloring. The Irojiten pencils covered beautifully using a smooth 90 lb. watercolor paper as my drawing surface.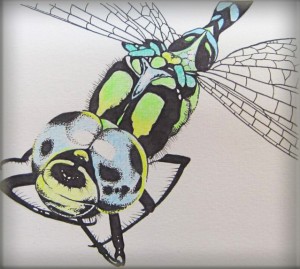 The fluorescent Firefly Yellow and Neon Green gave me the brilliant coloring needed to express the jewel like coloring of dragonflies.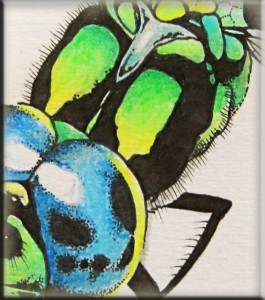 I used a wooden canvas from Walnut Hollow to display the finished drawing. I mounted the trimmed drawing on black foam core board, then layered four 2.5" square pieces of the board with MONO Multi Liquid Glue to make a pedestal. The board was then cut to size and placed into the back of the wooden canvas. Pedestal is glued in and then the drawing on top to have the drawing flush with the top of the frame sides.