Take a "Leap" using Tombow Dual Brush Pens
 It looks like this little green frog is ready to leap onto the closest lily pad and relax.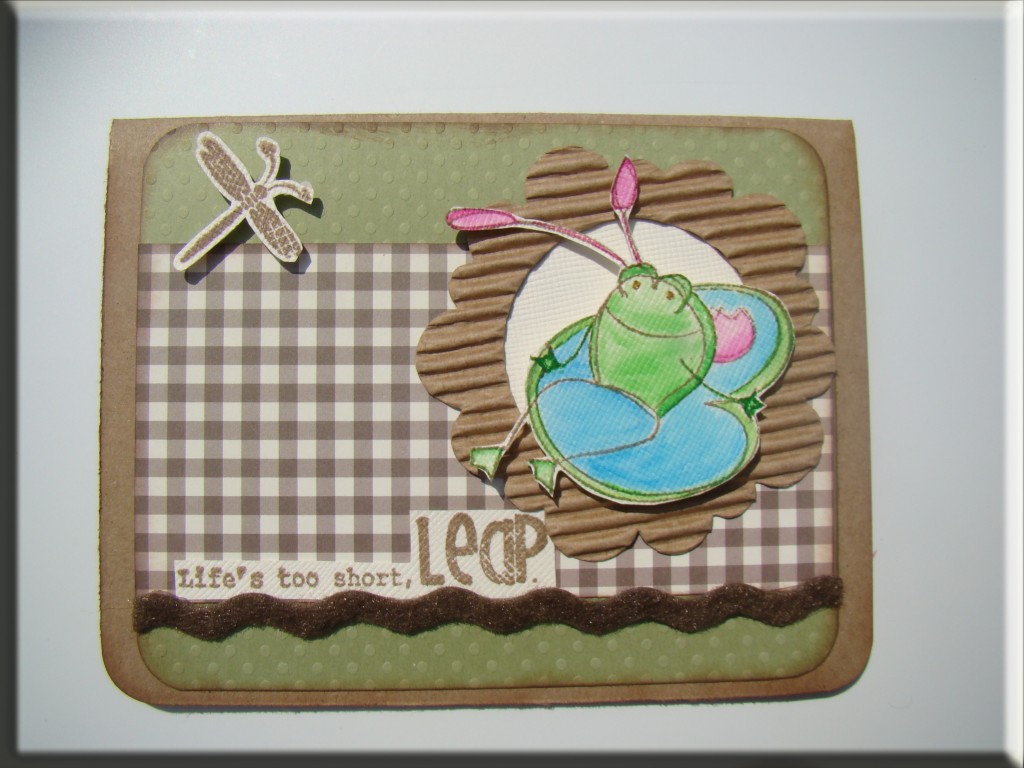 He is ready for Summer!!! Using the Tombow Dual Brush Pens in the Retro colors, it will help you bring this guy to life.  

This card will make an adorable birthday card or a simple card to tell someone special you are thinking of them. Step 1: The Stamped Image:  For this project I used the stamp set "Leap for Life" by Unity Stamp Company.   I stamped the frog using the chocolate color ink pad by Close to my heart and onto cream cardstock by Bazzill.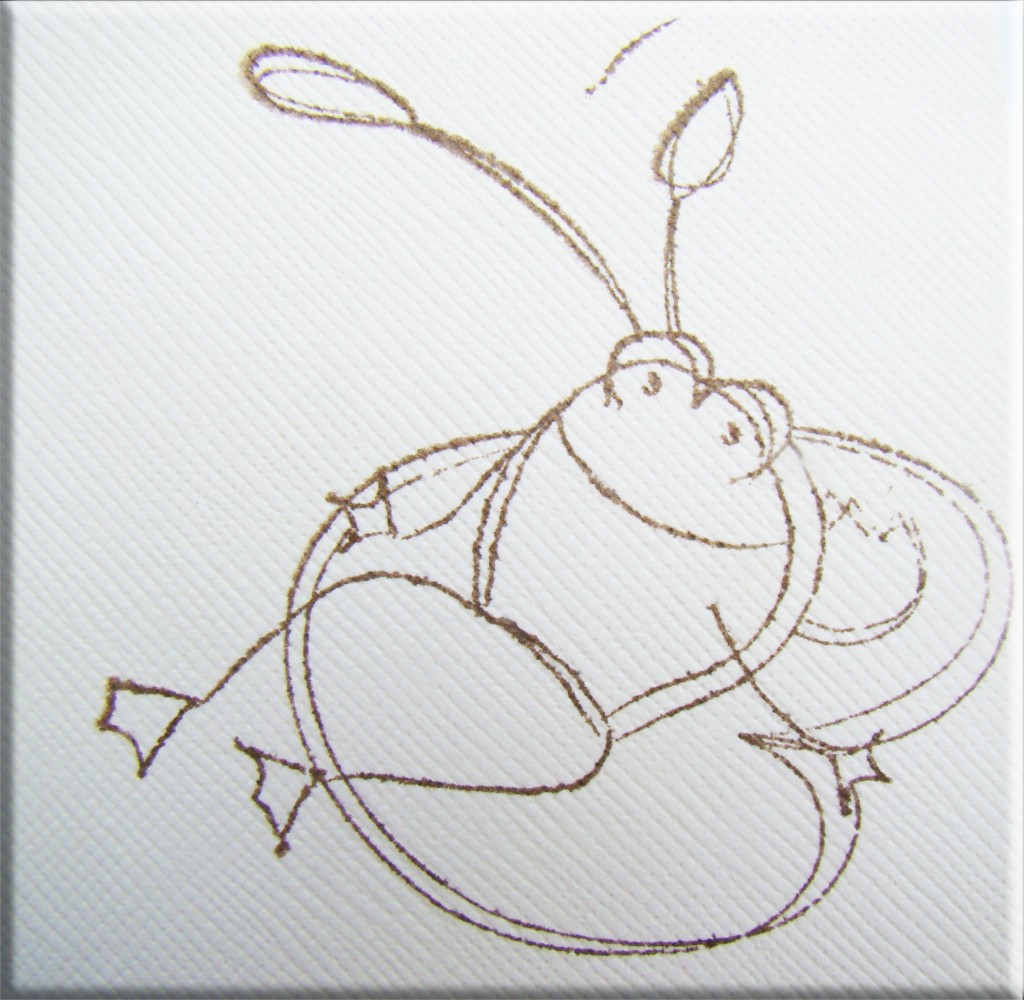 Step 2: Start to add color to the Frog.Once you have the image clearly stamped on your cardstock it's time to start adding color and bring it to life.  I outlined the frog and the lily  pad, in retro green (195).  In order to achieve a lighter shade of green, start to blend the green outline you have made into the center of the image.  This will pull the color you used to the center and create a lighter variation of the color or a lighter green.  Blend the green color by using the Tombow Dual Brush blending tool, (NOO).  Continue to color in and blend the remaining parts of the stamped image to the desired shades.  For this project I used the retro blue, (5SS), for the shading of the lily pad and retro pink, (725) for the flowers.  With the Tombow Dual Brush Pens it's easy to color and shade your stamped image and get the desired colors you want for this card or any of your stamping projects.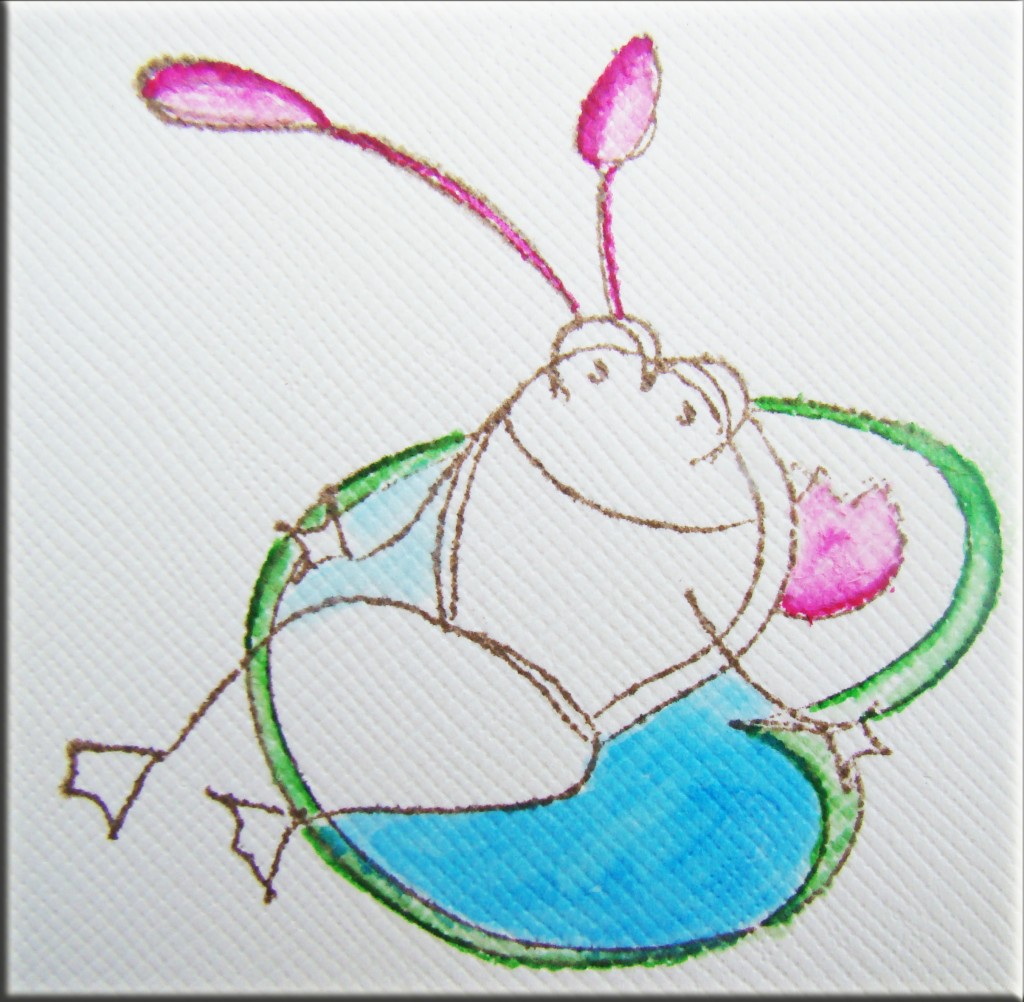 Step 3:  Time to complete the card… Once you have completed shading in the image and you have the desired colors and shading, it's time to cut out the image and assemble your card.  You can use your choice of cardstock to layer under the stamped image.  This cardstock was cut at 5×4" and the edges were inked with chalk ink to give it a distressed look.  Assemble your card using the Tombow Stamp Runner Dot Adhesive and layer your stamped image on your embellishments using Tombow Foam Tabs.  You can also use ribbon and other embellishments to add texture and dimension to your finished project or card.  The completed card is 5 ½ x 4 ½ ". 
Materials Used: 
Tombow Foam Tabs, Tombow Stamp Runner Dot Adhesive, Tombow Dual Brush Pens in Retro ~Cardstock: Jillibean Soup & Bazzill ~Stamps:
Unity Stamp Company, Leap for LifeStamp ~ Pad: Close to my Heart, Chocolate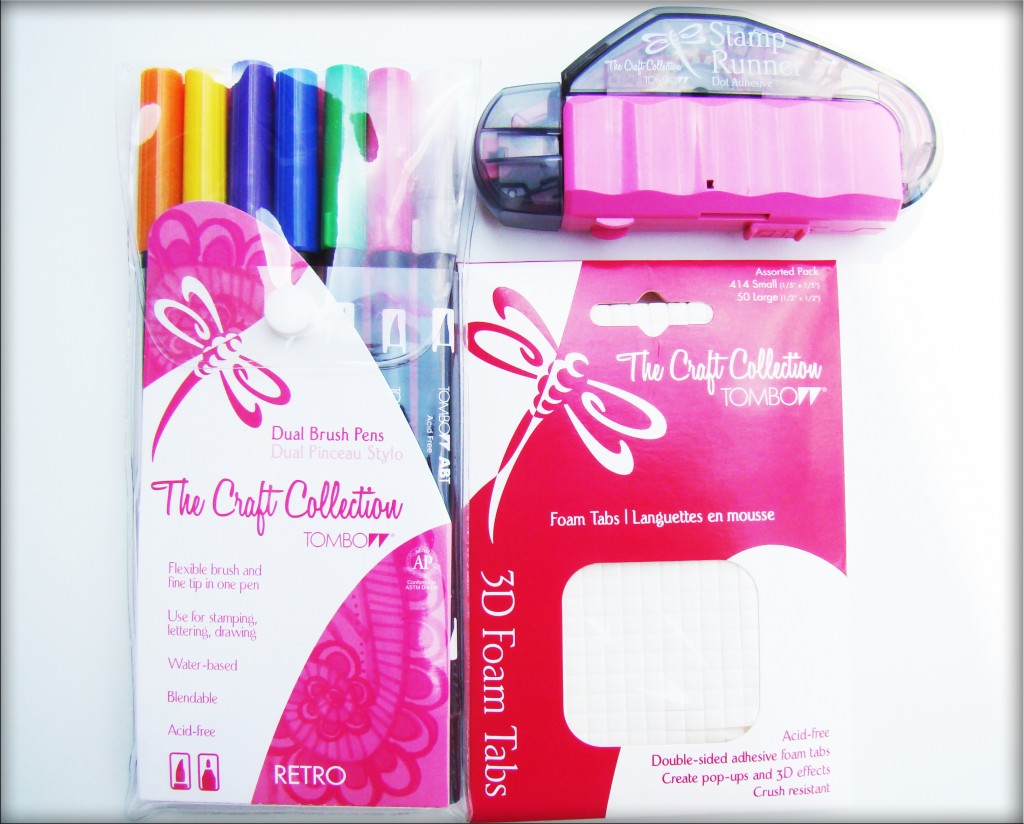 I hope you have fun using the Tombow Dual Brush Pens.  They are so versatile and bring any stamped image to life with colors that you want and have created. 
It really creates a one of a kind image for your project.   
Happy Stamping & Scrapping!!!!              ~ Carrie Tuttle