Katelyn was faced with an overwhelming task of making 80 invitations for her upcoming 2012 destination wedding to Curtis.  Help came with a 'Wedding Invitation Fiesta' where the girls from the wedding party (and the Moms) came together with Tombow products for a fun day of creating.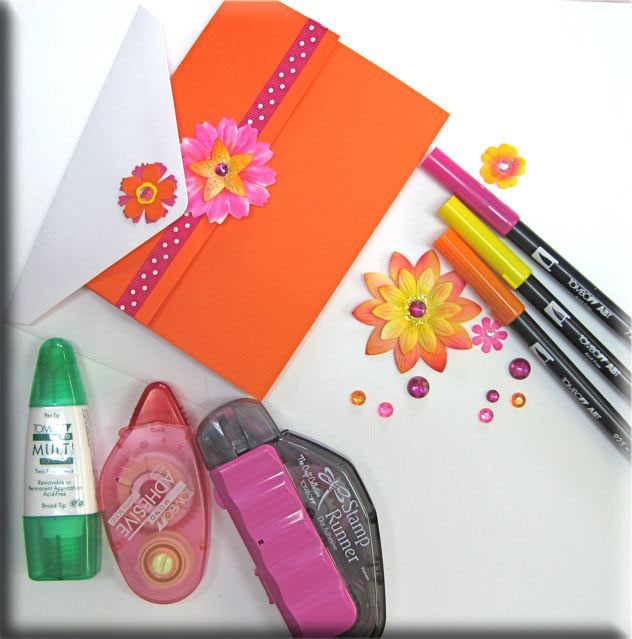 The Bride,  Katelyn…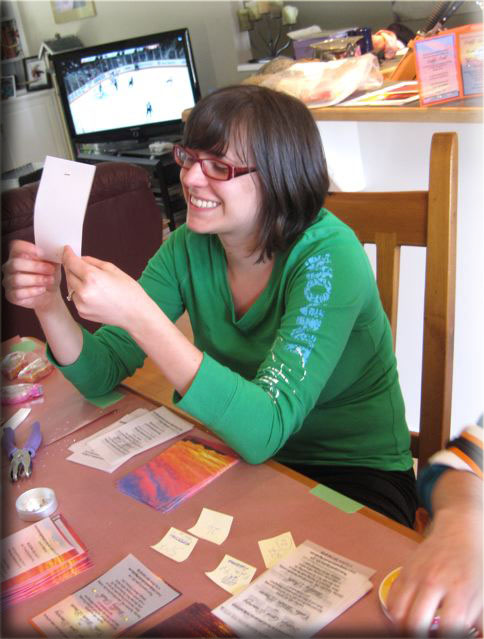 Here's our Bride Katelyn punching and attaching brads to the vellum and photo panels. She used the Dots Stamp Runner to attach the panels and accent flowers to the inside of the card. Her wedding colors are Pink and Orange; bright and warm just like her! Yes, that's a hockey game on in the background, after all, we are Canadian!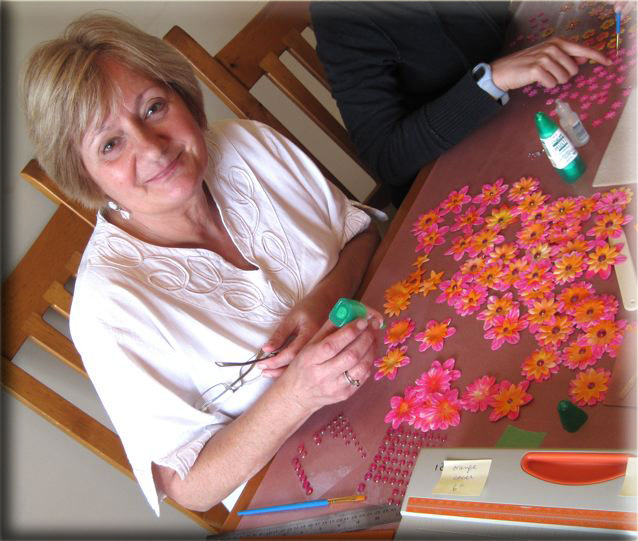 Mother of the Groom, Laura, was in charge of gluing the flowers together and adding a rhinestone center with Mono Multi Liquid Glue. My job (the Mother of the Bride) was to pre-color all the flowers. I used Dual Brush Pen colors to custom color the paper flowers.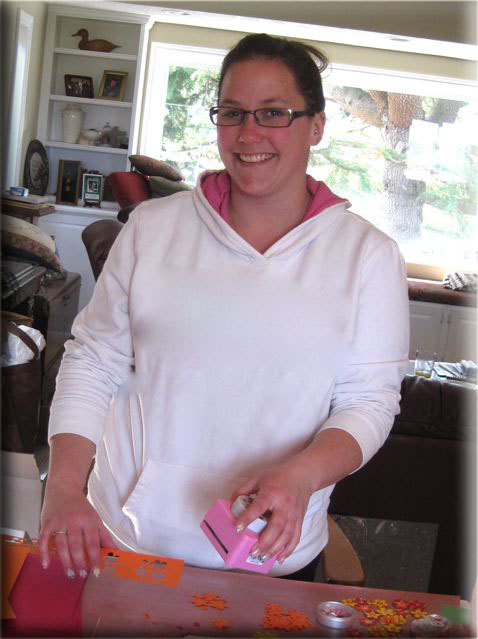 Maid of Honor Heidi was busy punching and gluing the flowers for the accents on the envelopes. MONO Multi Liquid Glue will make sure they are firmly adhered and won't fall off in the mail!  A great way to use up all that scrap paper after cutting the cards.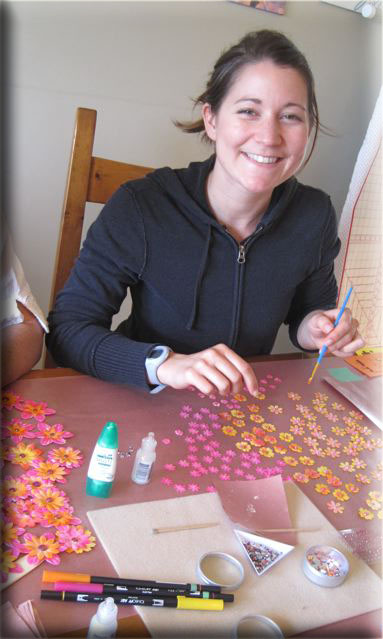 Here's Krista, sister of the Groom and a bridesmaid. Her job was to add extra bling to the flowers with a dab of glitter glue.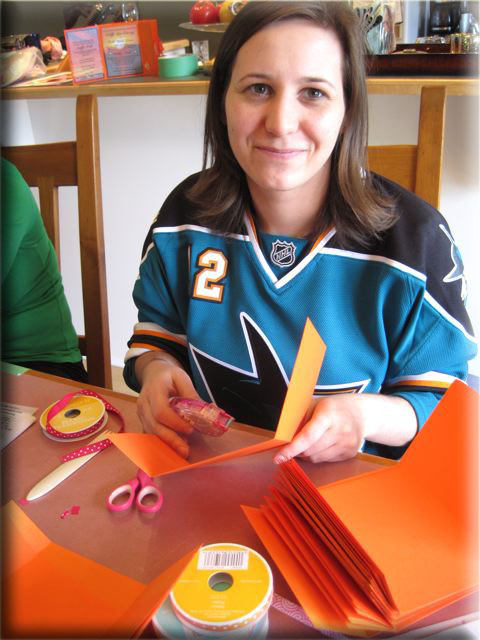 Lena is sister to the bride and also a bridesmaid. Lena attached the ribbon trim and large flower to the front of the cards with Power Adhesive.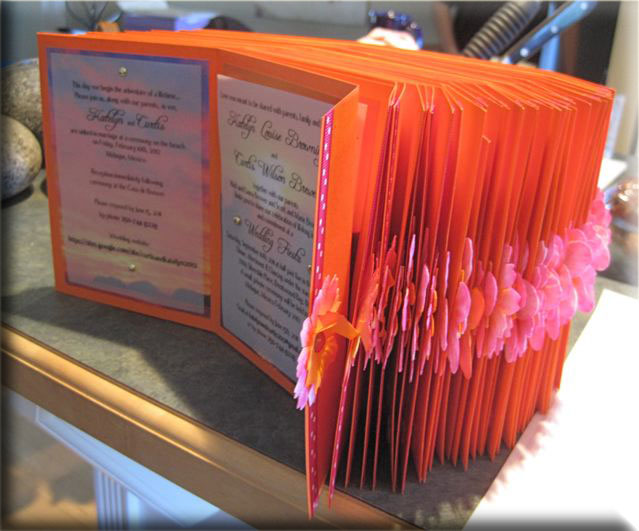 They're finished! It's amazing how much you can get done when you have help and the right tools for the job! Thanks girls! Thanks Tombow!