i have been slightly consumed with the idea of sewing a quilt. i have never done it, and my husband is better on the sewing machine than i am…but nonetheless, it is something i really want to try. i think the funnest part is going to be picking out the fabrics i want to use.  i know this is all going to take some planning, a few trips to the fabric store, some trial and error, and a few rounds with the sewing machine. i don't expect to put it together in one night, but the desire to "quilt" is at the forefront of my mind.
so when trying to decide about how to present something that i consider a "favorite" i remembered my drawer full of paper scraps. when i use a piece of paper i like i hold onto every bit of the remainder that i can. some of the scraps i have held onto for a very long time. almost embarrassingly long! so i pulled out the drawer and started to sift through it all. i pulled out the scraps that i liked the best and to my surprise i found several recurring themes…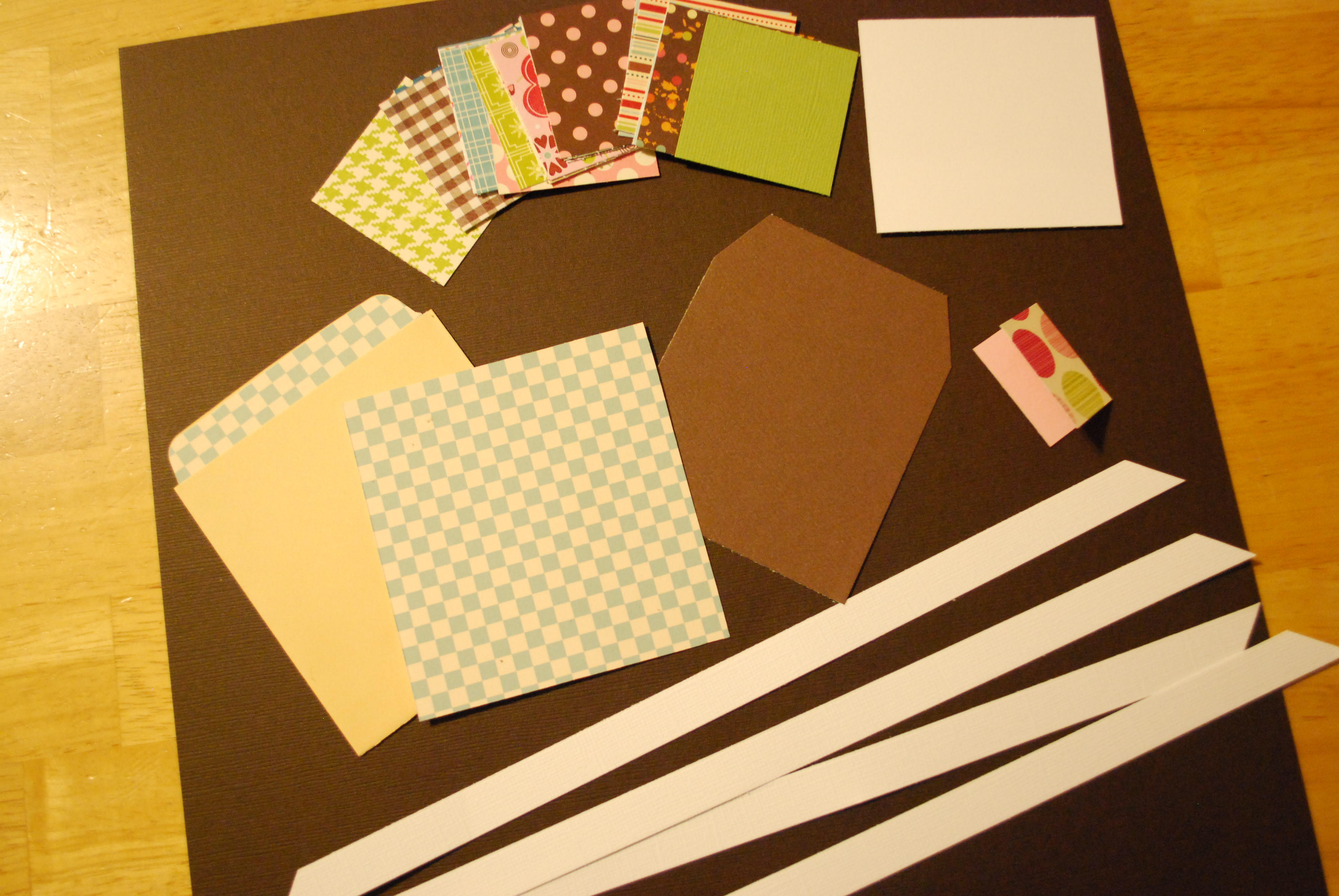 so here is my run-down on my favorite styles of paper
* cardstock, but mostly textured cardstock
* pattern paper that can be used for many different themes or purposes.
* the colors turquoise, brown, green, and …..pink? didn't see that one coming!
* small prints –  flowers & polka-dots
*stripes, but i typically use them only vertical
* i frequently buy paper from the same manufacturers
my layout here is an attempt at a quilt…until i give a real one a try.
i grabbed a brown 12×12 piece of cardstock.
then i used a scrap piece of white and cut 1/2″ strips. i mitered the corners by laying them over one another, as i would want them on my page, then cut them corner to corner. separate them, then match up the cut corners. this will be a border within to put all the "quilted" squares.
cut squares to go inside the quilt 1 7/8th ". the odd size is to allow for a border around each square once it is glued down inside the white border.
i didn't know exactly how i wanted all the squares laid out, so i used the Tombow Stamp Runner Dot Adhesive. the stamping action of this applicator was great for the small squares. the dot adhesive is very forgiving and allows paper to be moved from one position to another without tearing the background.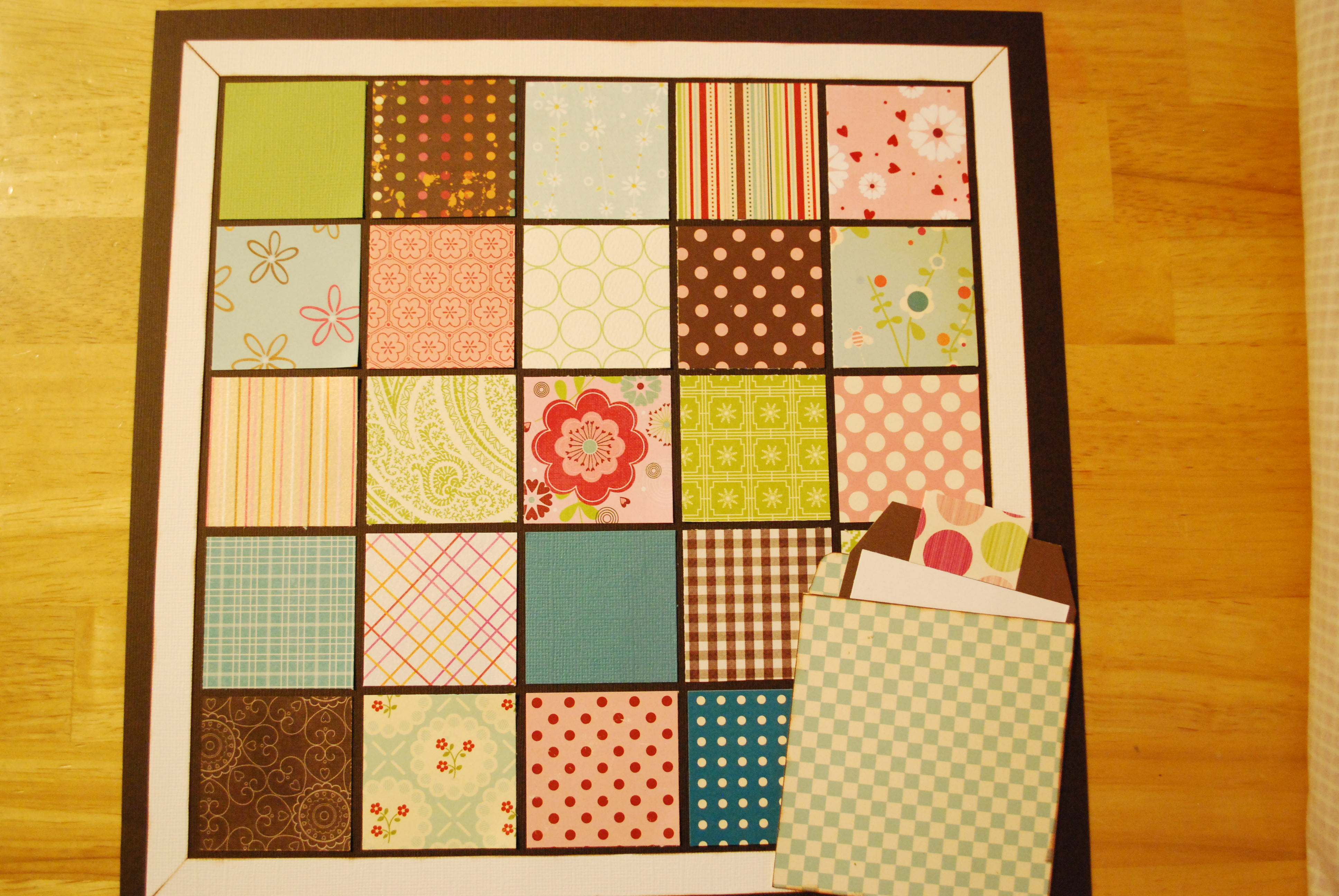 last i covered a library pocket, picked up from a teacher supply store, with more scraps, and then cut a tag from brown paper, with another piece of scrap for the tab at the top.
so, are you sucker like i am when it comes to pattern paper? now i'm wondering if it is a smart idea for me to go fabric shopping…i may go a little overboard!