This is a very long post, so go get some tea, coffee, Coke and a snack and then come back to read. Ü
This fun album is made by altering a children's board book. You can pick these up for just a few cents at a Goodwill store, but this one was purchased new for $1 at Dollar General. I just cut along the spine with my rotary cutter and mat. I was able to get two albums from one book.
After cutting the pages to the same size, I punched holes on one side with my Crop a dile. This tool is great for chipboard this thick.
Then I just cut patterned paper to the size of the page and adhered to the book "page" with Tombow's Mono Adhesive Power Bond. This adhesive is perfect for this project! I used Tombow's Mono Adhesive Permanent to adhere all other pieces together on the pages.
I designed a boy and girl album. Here is the front to the girl album. The "g" was cut from my computer and the other letters are cut with Sizzlets dies. The paper is some I picked up at Target long ago. To hold my album together I used O rings and then tied lots of ribbon to the rings.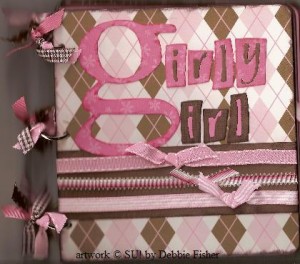 The following pictures are of the pages inside the album.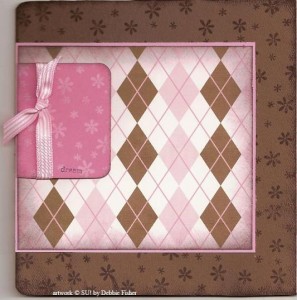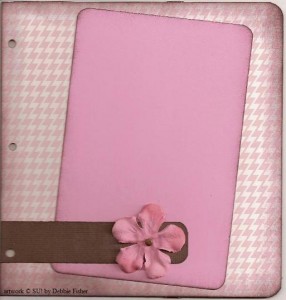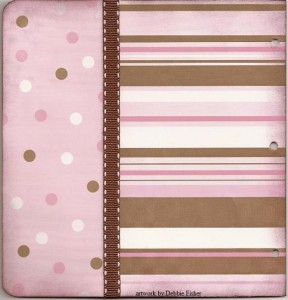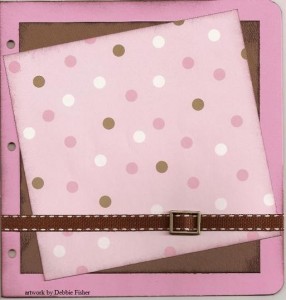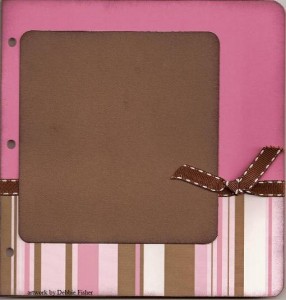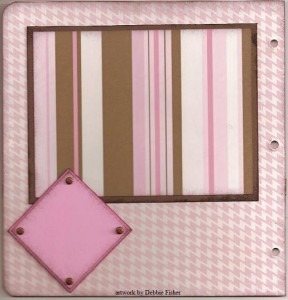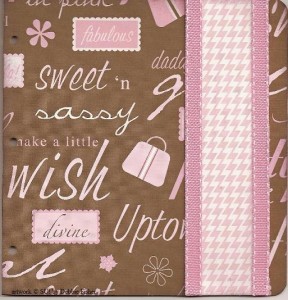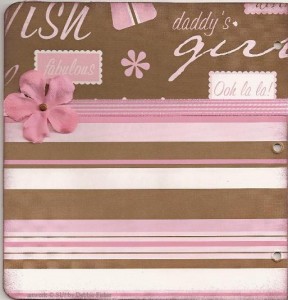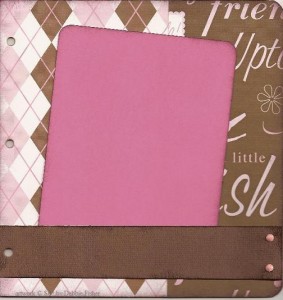 For the back I just covered with the argyle pattern.
Now here is the boy version.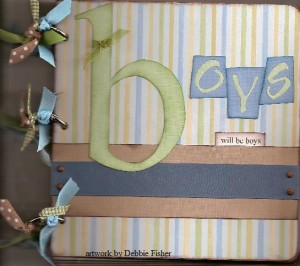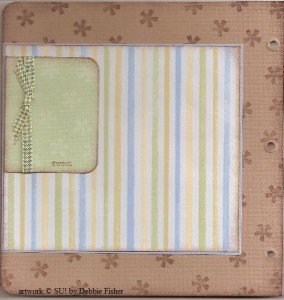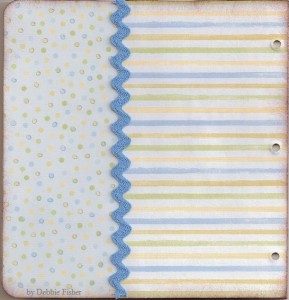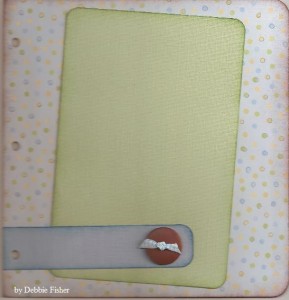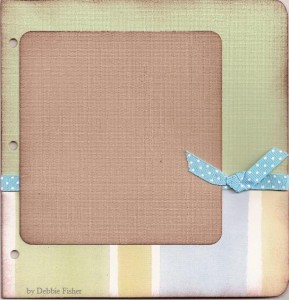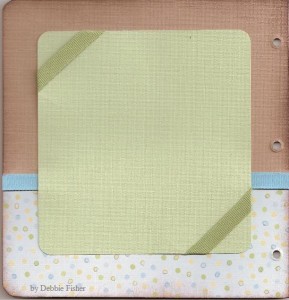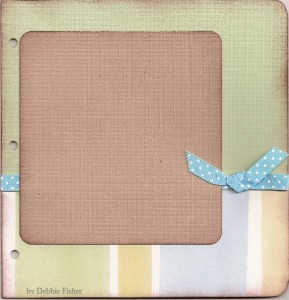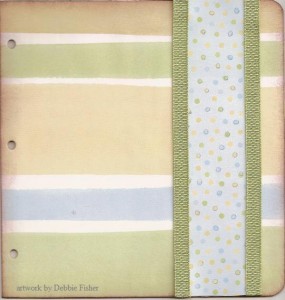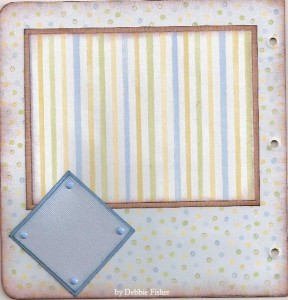 see the tear drop on this page? It's a guitar pick (that they use to play the guitar so their fingers don't get sore). Anyway I saw some in a marked down bin one time and got them for a few cents. I covered on with paper and they make a fun accent to a page.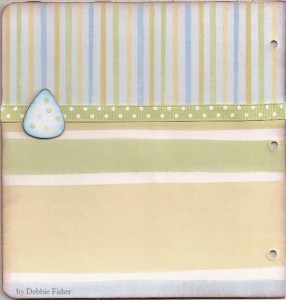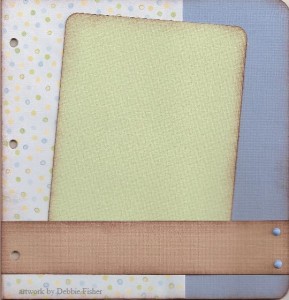 WHEW! I told you this was a long post. I hope this has inspired you to go and buy a board book (or maybe use one you have laying around the house that the kiddos have outgrown) and alter it. If you do, I would love to see it.
If you enjoyed this post please follow us on Facebook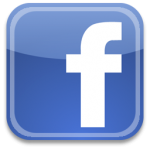 http://www.facebook.com/tombowusa and Twitter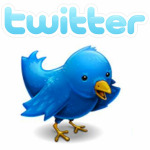 http://twitter.com/#!/tombowusa