MONO Aqua Liquid Glue  works extremely well for adhering fine handmade papers such as thin tissue paper or other very
thin papers to cardstock, chipboard or wooden surfaces. The glue can also be applied to the top surface of the glued on papers to make them translucent.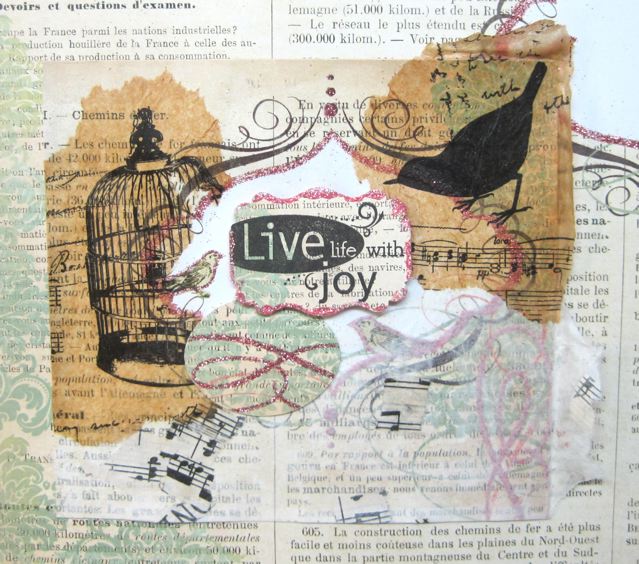 Many different types of fine, thin papers can be used with this technique including gauzy fine Japanese papers, tissue papers, ephemera such as old dress patterns or old book pages
and thin handmade papers. For the sample shown here, I used printed tissue paper and handmade mulberry paper adhered onto printed cardstock.
 Using the broad applicator, cover the surface of your paper with a thin layer of MONO Aqua. Use the brush on the applicator too smooth and even it out. Place the thin paper in position onto the cardstock.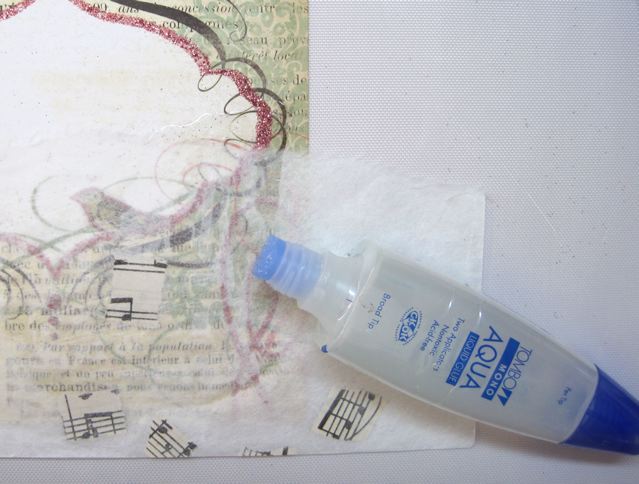 Apply as many layers or pieces as you wish. When finished, apply a thin layer of MONO Aqua to the top of the papers. Carefully, as the thin paper is very delicate when wet, use your finger to smooth out any wrinkles. As you can see, the paper takes on a lovely translucent look.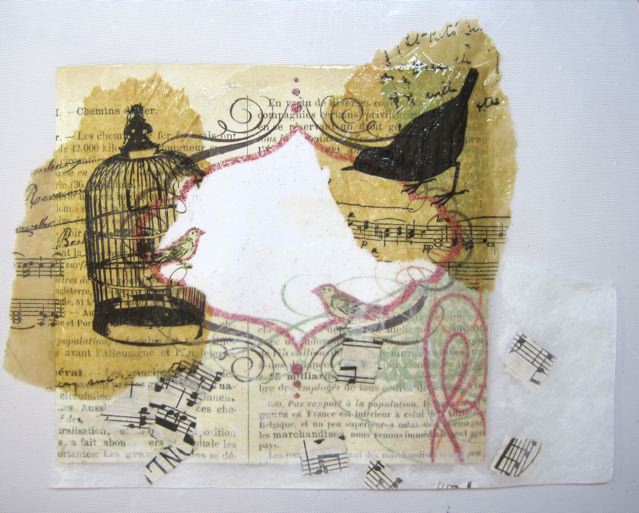 Let the glue dry. Depending on how much you used, this may take a few hours. You can dry it immediately with a heat tool. The glue is matte when dry providing a nice finish. The cardstock
wrinkles, which is a nice effect or can be flatten when glued down to a surface with Permanent Adhesive. Glue under any overhanging pieces, or tear the edges and leave them depending on the effect you wish.
There are so many possibilities, I hope you have fun with your Fine Paper Crafting. See you again next week with more "Tip-niques"