This week we got to play with the new line from Fancy Pants Oct 31 which was a great opportunity for me to scrapbook the Halloween pictures I had left from last year. It was my daughter's first Trick or Treat. This line has a lot of purple which went great with her Princess Jasmine costume.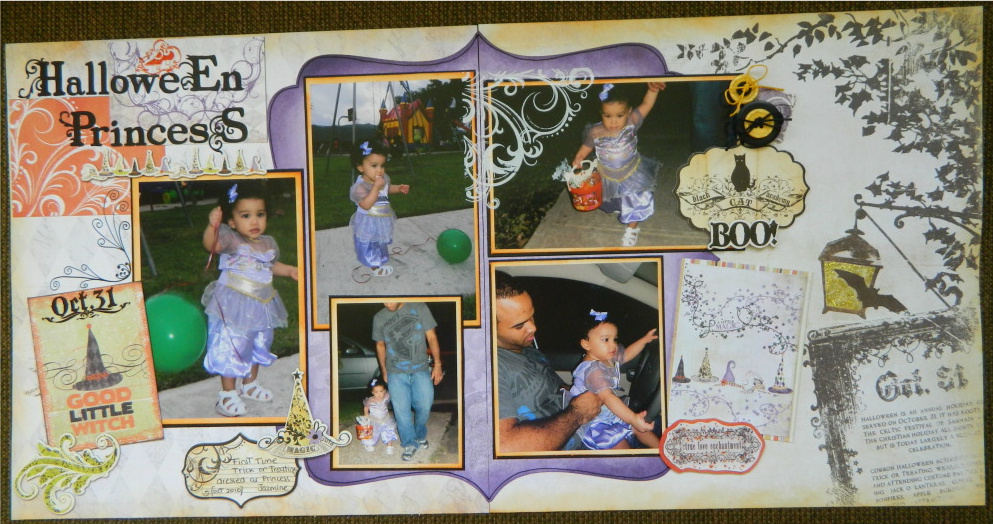 The first page is Magic and for the purple I used Bewitched.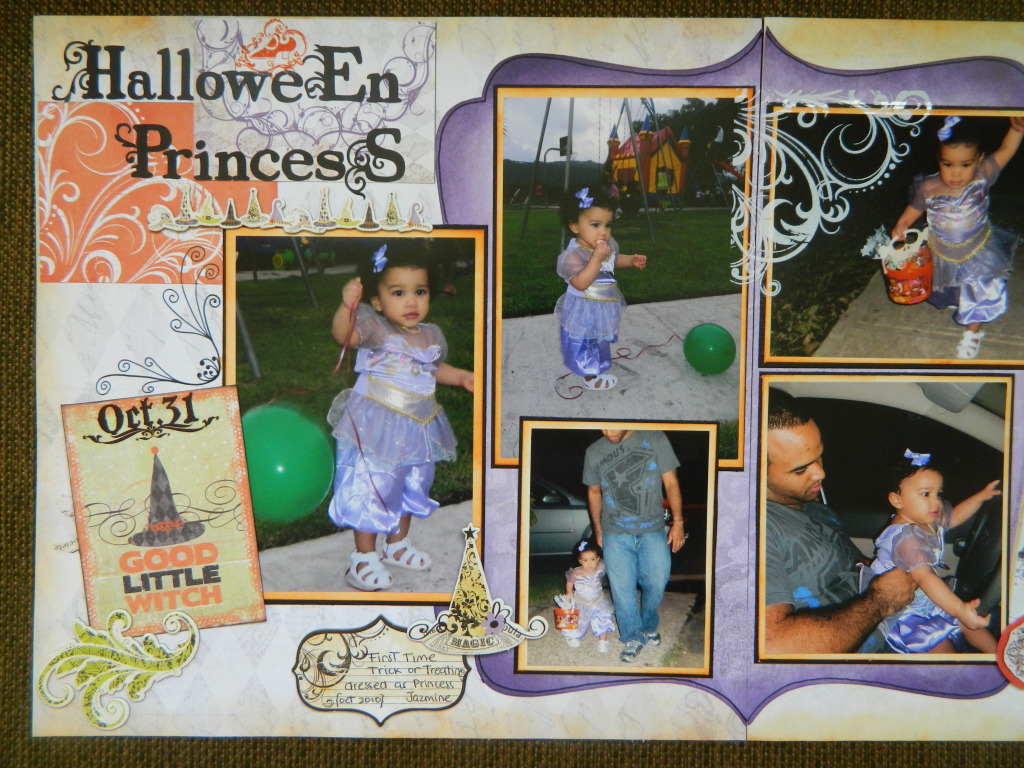 The second page I used was Night and I used Rusty Hinge Distress Ink for the border.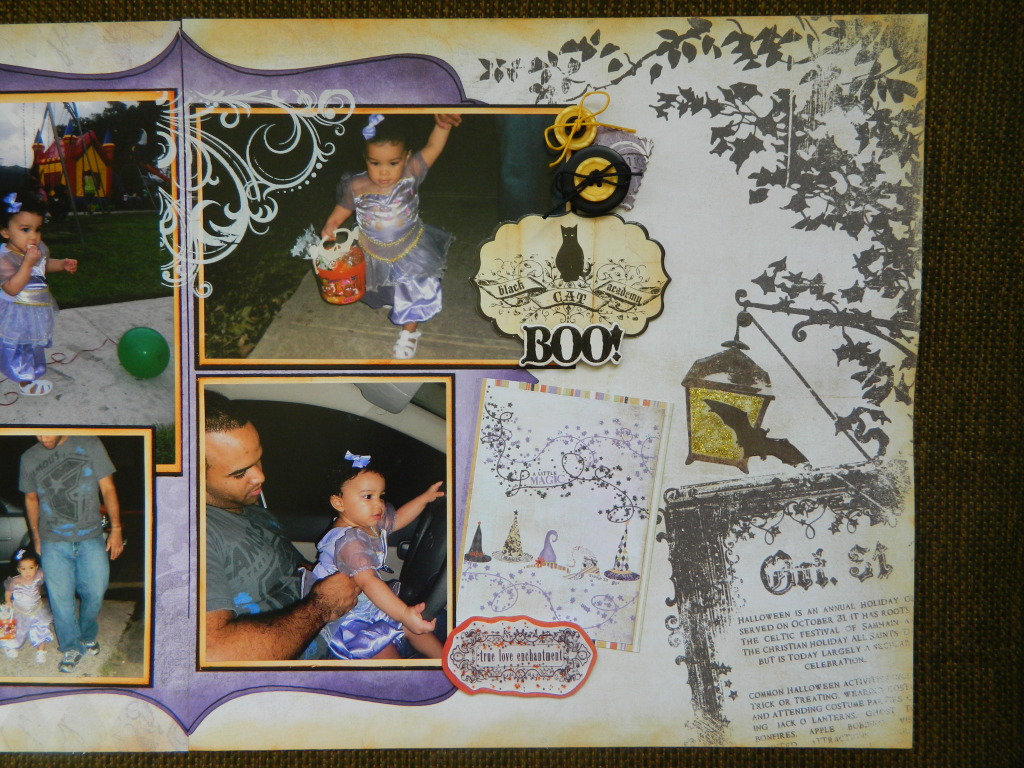 In this double layout I tried clustering the products and I really liked how it turned out.
In this part I used the Cards page, Alpha Stickers, Rub Ons (shoe) and Chipboard Elements (hats).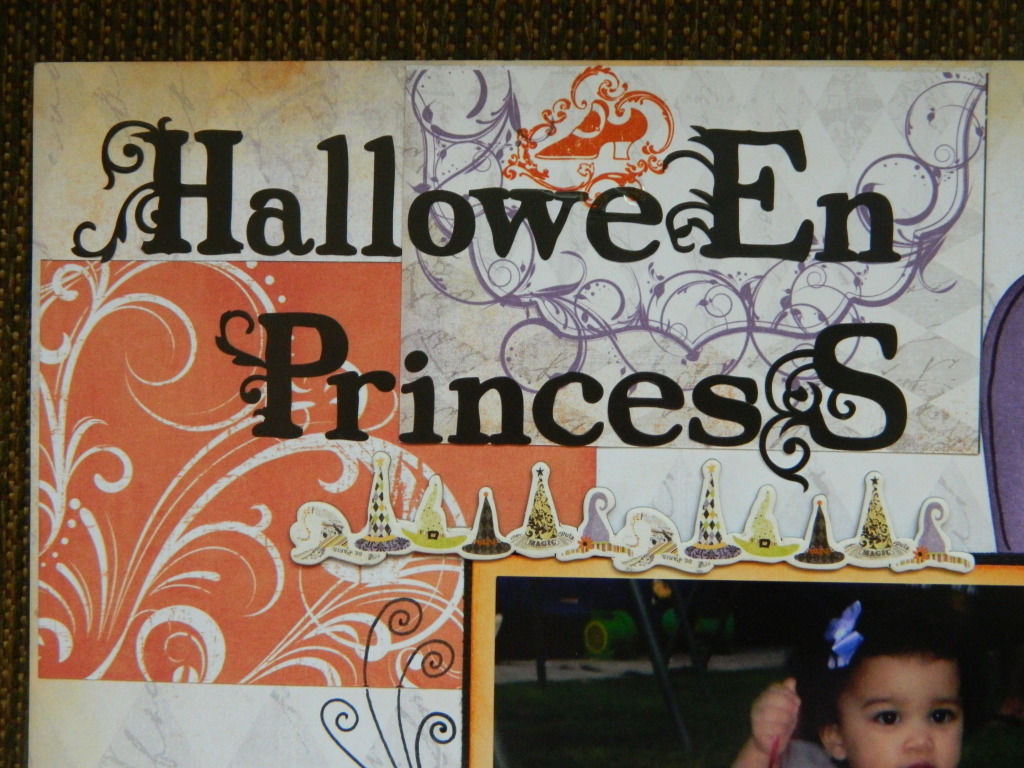 This is from the Cards page and I used the Oct 31 Rub On. Under the card I used a chipboard sticker and above the card I did some doodling with the Tombow Groovy Dual Brush Pen Set.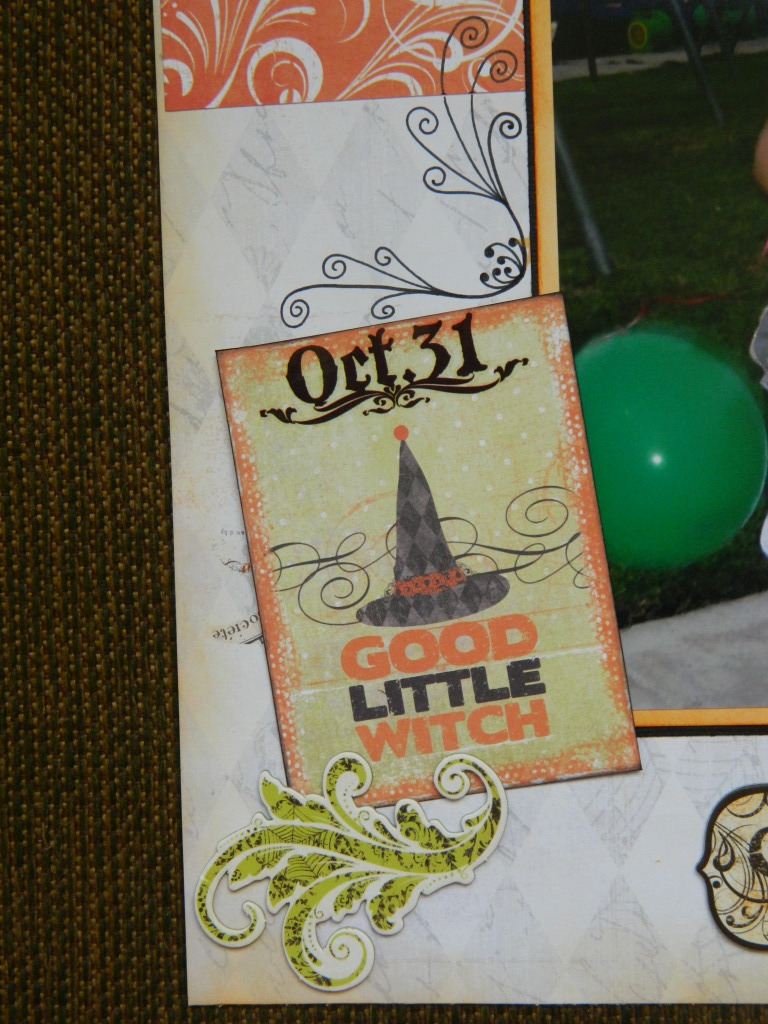 These are chipboard stickers and one of them is a journaling spot.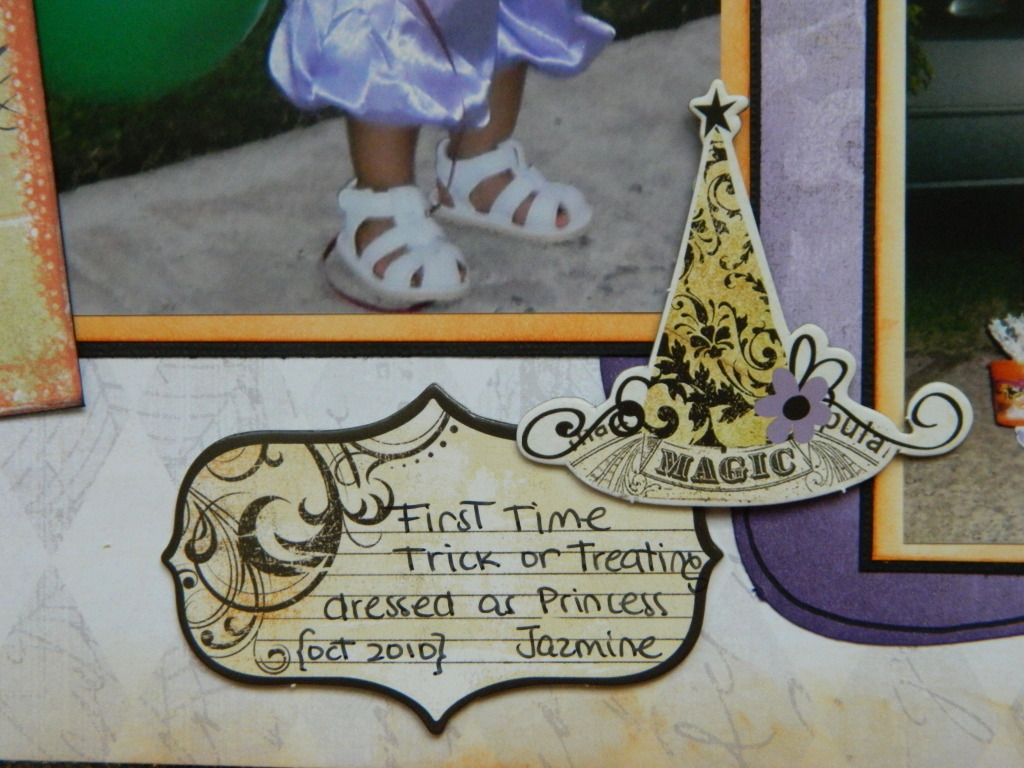 Those white swirls is a Rub On, it worked great on the picture. The purple shape is a big cut from Gypsy Wanderings and I used Dusty Concord Distress Ink around it. I also used Tombow Groovy Dual Brush Pen Set to outline the shape.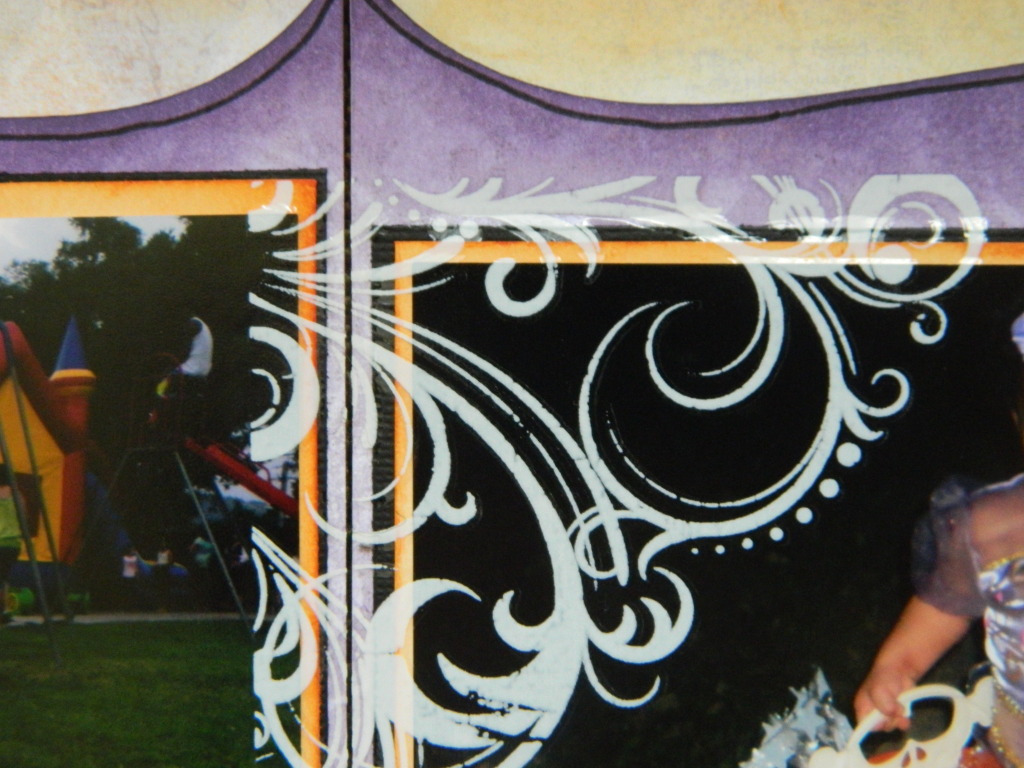 I used the chipboard stickers and I overlapped Fancy Pants buttons and I used floss to tie the buttons together.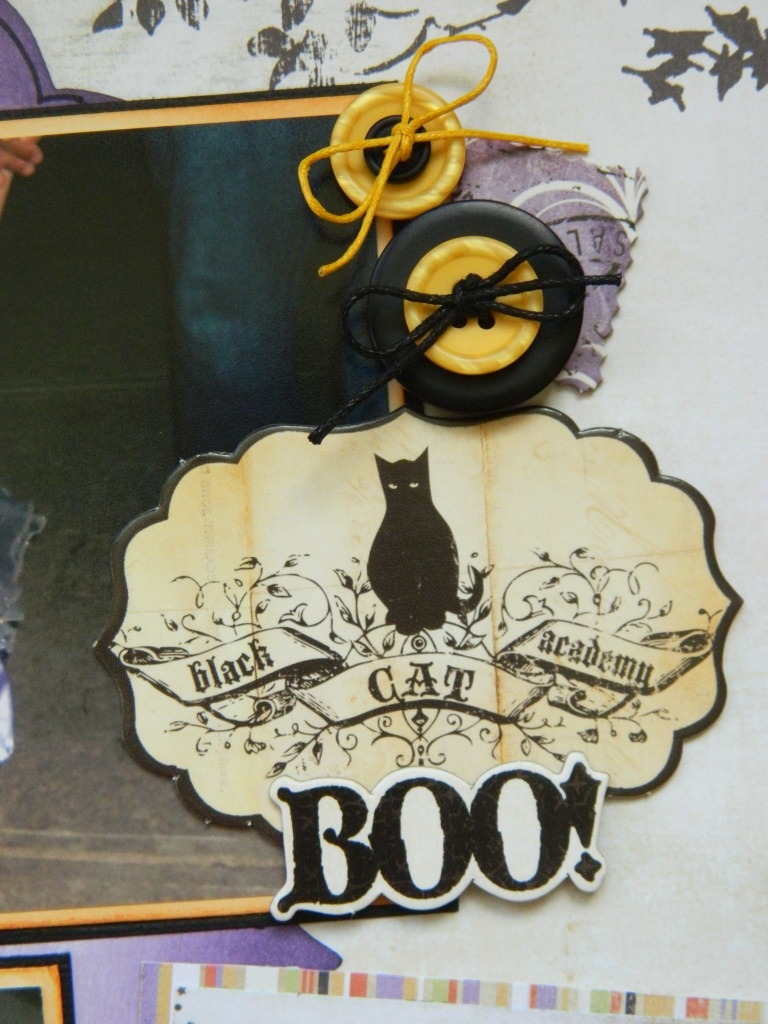 In this card I used glitter glue and I mated the card with the Magic sheet. Below the card I used a Rub On I also did some matting with the Night sheet.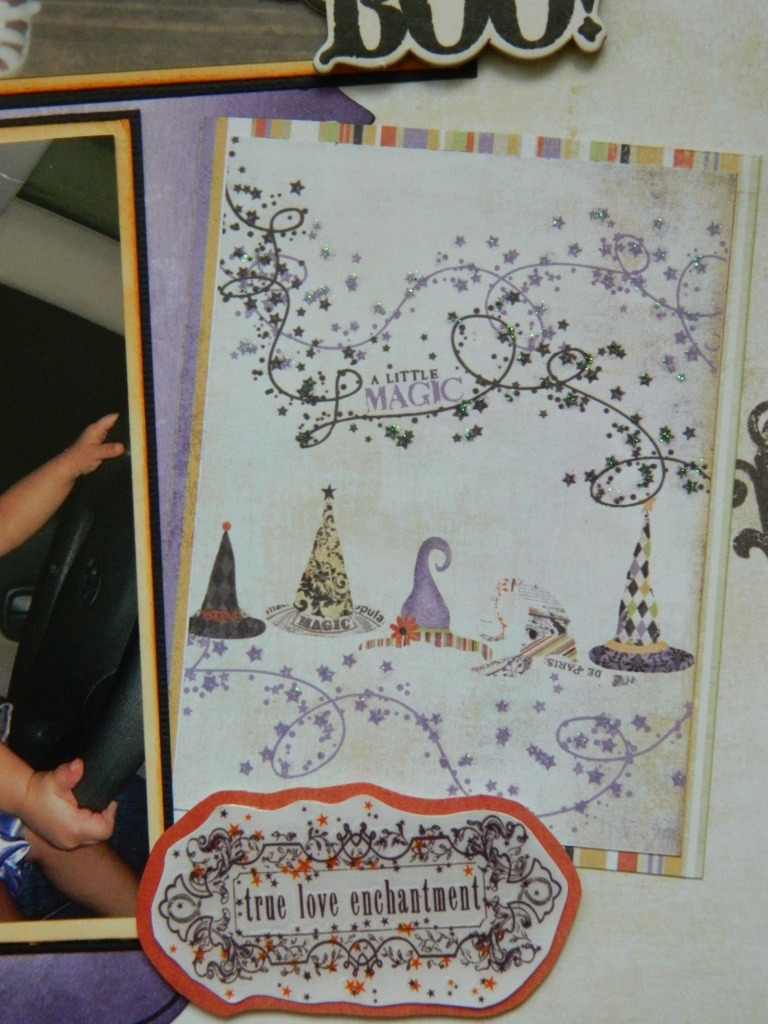 On the Night sheet I used Glossy Accents and glitter glue to make the lamp stand out.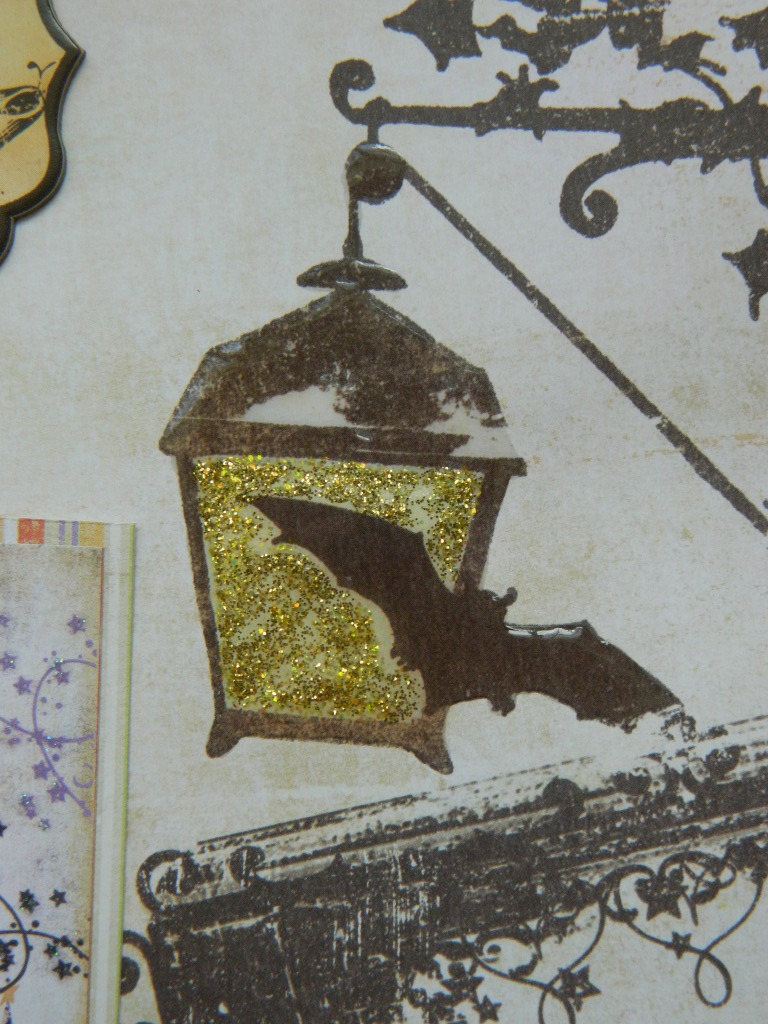 Don't miss tomorrow's post to see more Fancy Pants!!
I hope you enjoyed the post!!
Take Care!!
Jennie
Tombow Products Used:
Be sure to hop over to Fancy Pants to see all the fun things there…http://www.missfancypants.typepad.com/
If you enjoyed this post please follow us on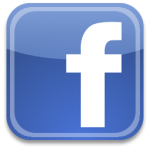 http://www.facebook.com/tombowusa