This is a fun project for kids and adults. Great for a Saturday or Sunday…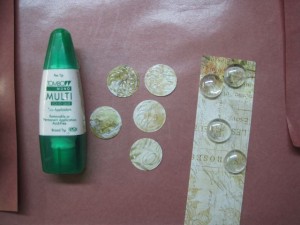 Step 1: For the base to create a distressed pleated flower on, punch out 1" circles from a scrap of decorative paper and coat with MONO Multi liquid Glue.  Let dry completely clear. On another piece of scrap paper, make the center of the flower by gluing down a flat marble with the Multi glue. Let dry and then cut away the excess paper.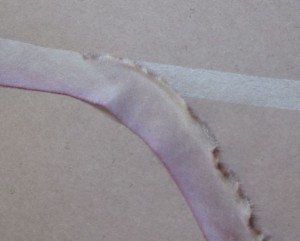 Step 2: For this technique, soft ribbons such as silks or organza ribbons work best. To distress the edge of the ribbon, run a piece of Permanent Adhesive onto a piece of scrap paper. Place the edge of the ribbon firmly onto the adhesive and then remove quickly to create the frayed edge.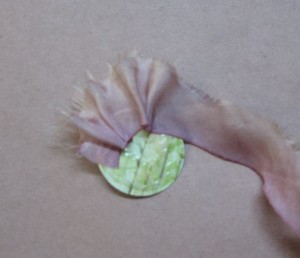 Step 3: Attach the end of the ribbon to the paper circle and finger ruche the ribbon completely around. Trim off the excess ribbon. Do this for each layer you wish to create. The sample flower shows two layers, a distressed pink silk ribbon and a distressed green organza ribbon. Attach the layers together and flat marble for the center with Power Tabs.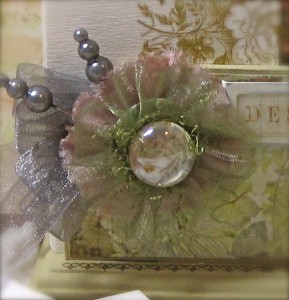 Here's the finished product, so sweet. You can make a pin out of this, an embelishment or anything your heat desires…I hope you enjoyed this, thanks for stopping by, I'll see you next time witn more Tombow "Tip-niques"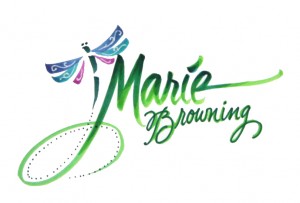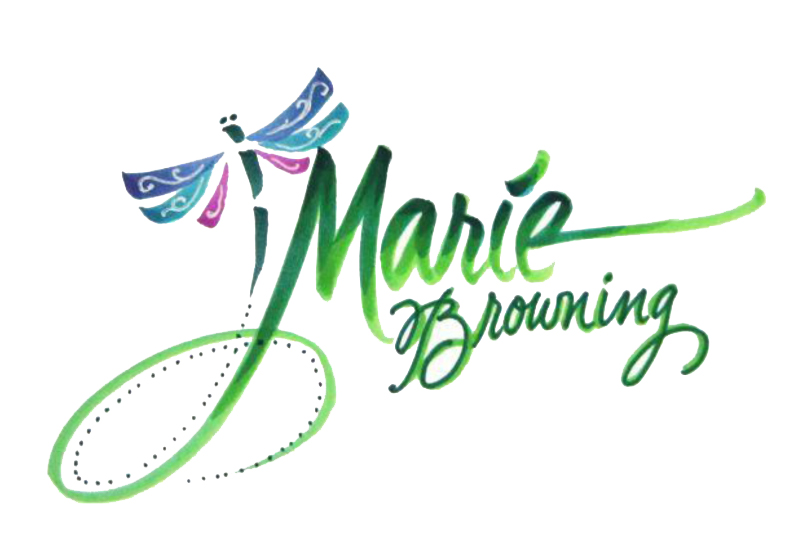 If you enjoyed this post please follow us on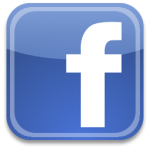 http://www.facebook.com/tombowusa and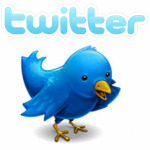 http://twitter.com/#tombowusa