Here's a pretty little butterfly with heart shaped wings flown in just in time for jazzing up your love notes for
Valentines Day!
A quick review of how to make the teardrop stroke with the Dual Brush Pens from Tombow:
Teardrop Stroke: Using the brush tip, 'dab' onto the paper to make the teardrop stroke. It's that simple!  Don't make the stroke too small; you will not harm the tip by pressing down on it.
Brush Blending – for creating two-toned strokes  – Use a sheet of clear plastic taped to a white piece of paper, for your blending palette. To make two-toned teardrop strokes, choose two colors, one darker than the other. Add a few strokes of the darker color onto the blending palette. Pick up this color with a lighter colored pen by dragging the pen through the color. Make the teardrop stroke and you will have magically created a perfectly blended two-toned stroke. You will find you can go far with just one load of color; you do not have to pick up more color for each stroke.

Heart Wing Butterfly
Start with a large dot made with the fine tip for the head of your butterfly. Make a teardrop stroke underneath for the body.  Make the wings using the teardrop stroke, bringing the points together like a heart for the top set of wings.  With the fine tip and a fine touch, add the antennae and the dotted flight path. For additional detail, add dots on the wings with a white gel pen or glitter pen.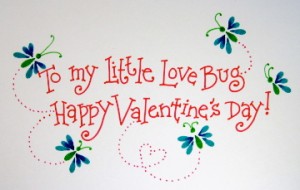 I hope you can use this sweet tipnique to show you're special someone how much you care. Until next time…Happy crafting…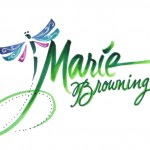 If you enjoyed this post follow us on facebook and twitter!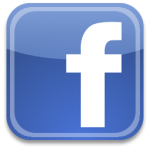 http://www.facebook.com/tombowusa  and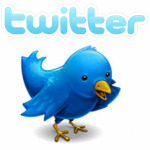 http://twitter.com/#!/tombowusa